i hope it didn't seem like i was complaining in the previous post…
i wasn't.
it just seemed like a really full day…physically/emotionally/mentally.

many of you asked how i made the cupcakes.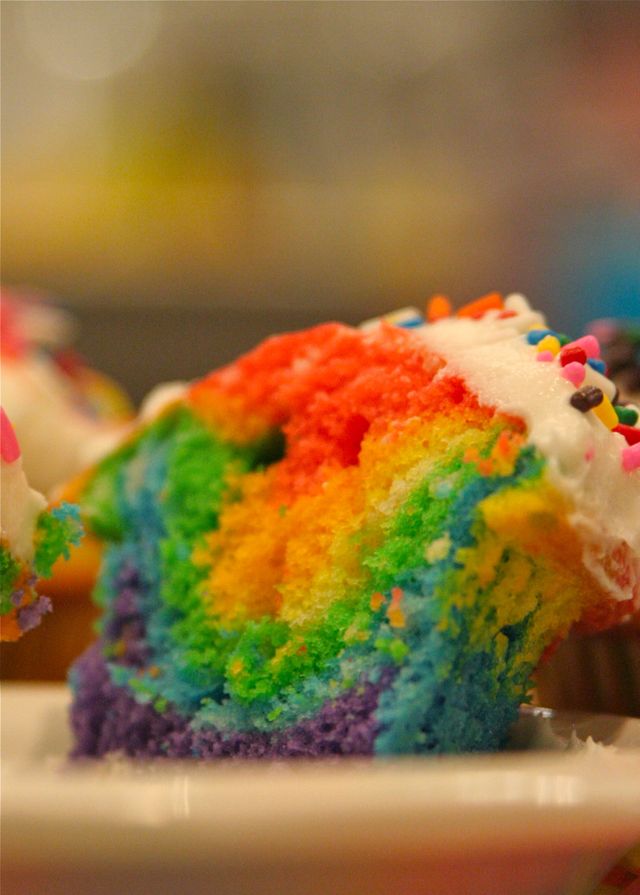 it is easy!
but time consuming…halfway through i thought "why did i decide to do this?"
they are so pretty it is worth the time. 
i saw these made somewhere…and i can't recall who made them…so smile if it was you…you are smart!

i used white cake mix made according to the box.
(i was making these for school treats too so i used three boxes of cake mix…)
then split the batter into 6 bowls.
then added icing colors to each bowl seperately. 
you could buy them here….or walmart or hobby lobby or michaels.  
gel colors are different than the little droppers…much deeper and a more true color is achieved. 
next i lined my cupcake pan with paper liners….(wishing i had these…)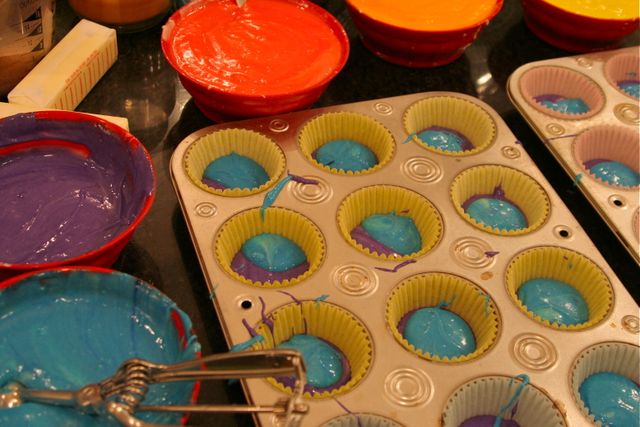 i used my small scooper to add batter to each cup. 
i started with purple and did less than a scoop in each one…then i did the same with blue…then green
and so on.
it used up all the batter and it worked doing it that way.
i wasn't concerned about it being centered or perfect…just did it in order and figured it would work 
out to look like a rainbow or at least like tie dye.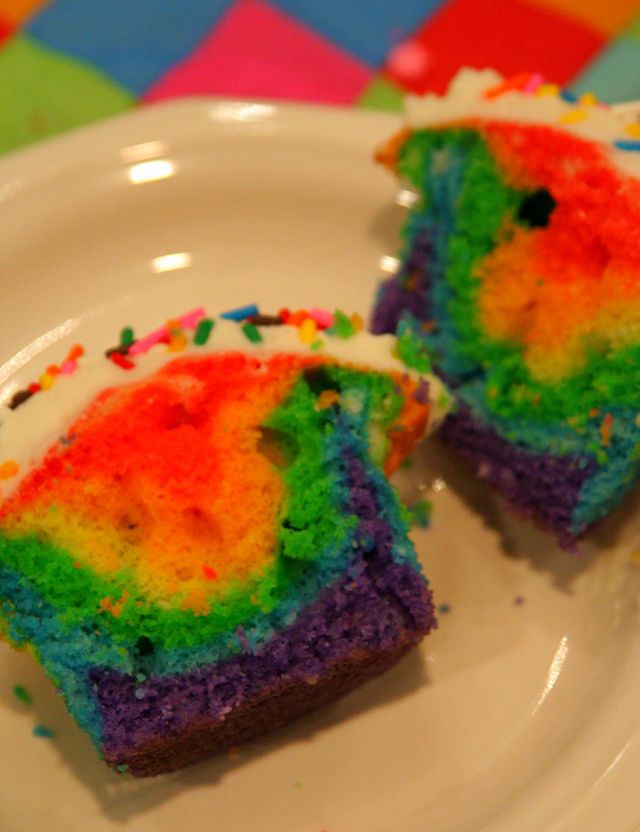 they took 15 minutes in my oven.
 
frosting recipe is in the sidebar…and so is the rainbow cake.  :)

happy baking.