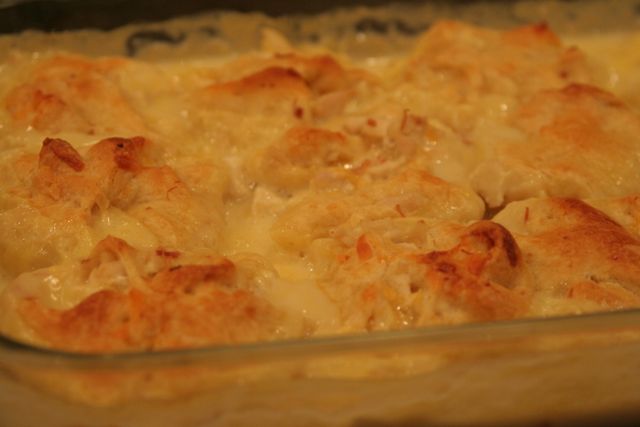 this recipe has 5 ingredients.
that's it.
it's so easy….and i bet your kids will eat it.
and maybe you even have the ingredients in your cupboard right now.

you will need about 2 cups of cooked chopped up chicken (ingredient #1)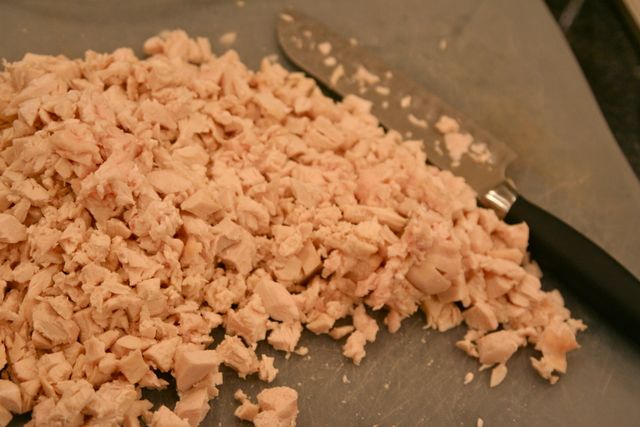 put the chicken into a mixing bowl
then add 1 cup of shredded cheese. (ingredient #2)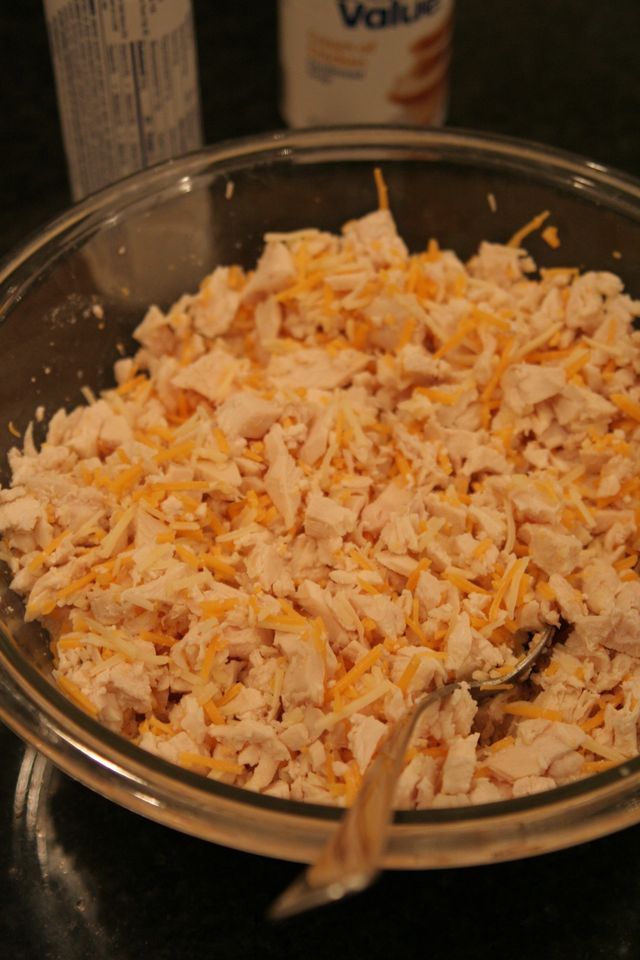 (sometimes i add some minced garlic into this)
ingredient #3 is a can (or two) of refrigertor cresent rolls.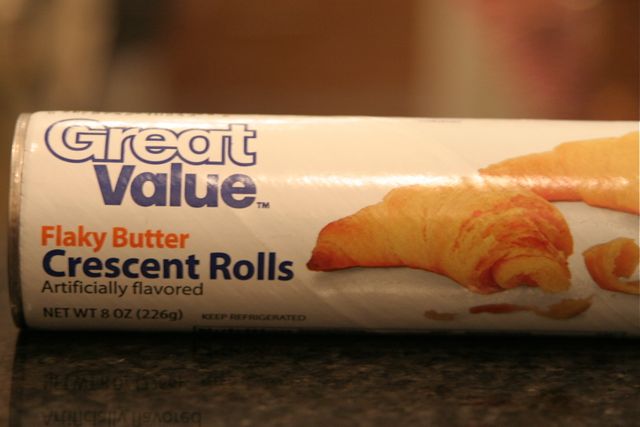 not even the fancy kind.
we have seven mouths to feed remember?  you are free to use pillsbury…but these were on sale.
so i got them.
(and i used 2 cans to make a bigger amount)

open each triangle…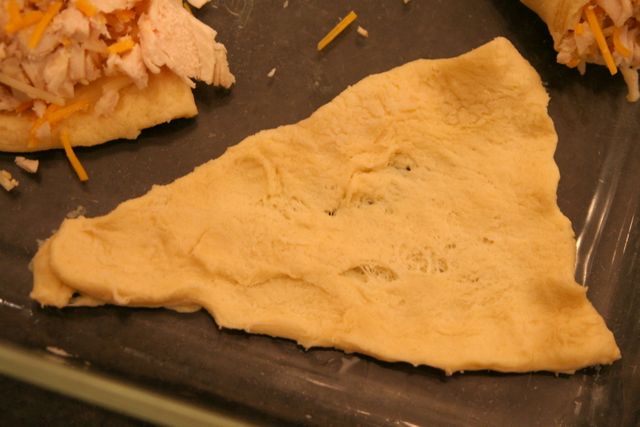 place about a 1/3 cup of the chicken/chesse mixture to the center of the triangle.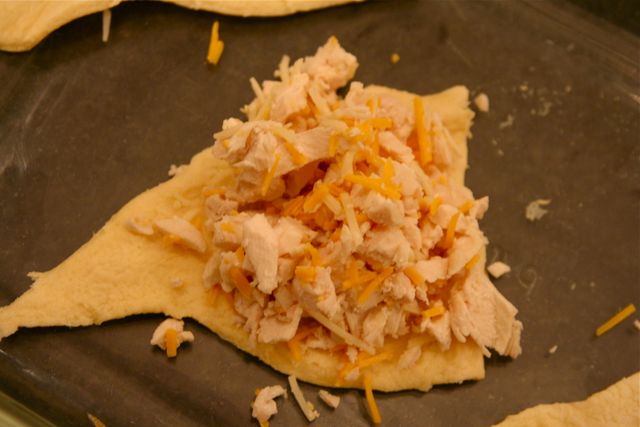 then you pull on the dough till it closes…kind of.  it doesn't have to look pretty.
the dough is wrapped around your chicken and cheese.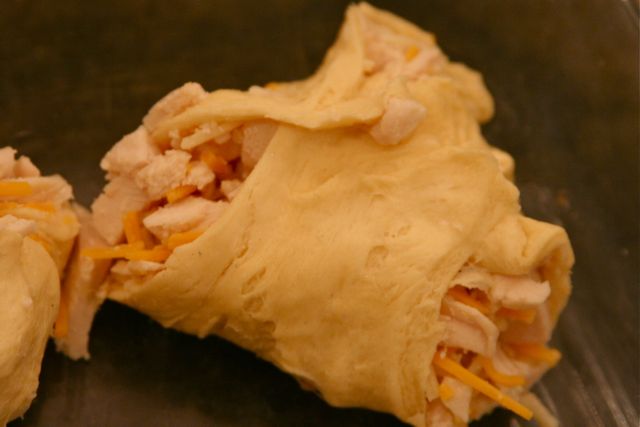 this evening at our house it was silent.
it was kind of weird.
i had christmas music on pandora…talby was reading, annie and sean were painting, the older two were gone….it was oddly quiet for about an hour.  BLESSINGS.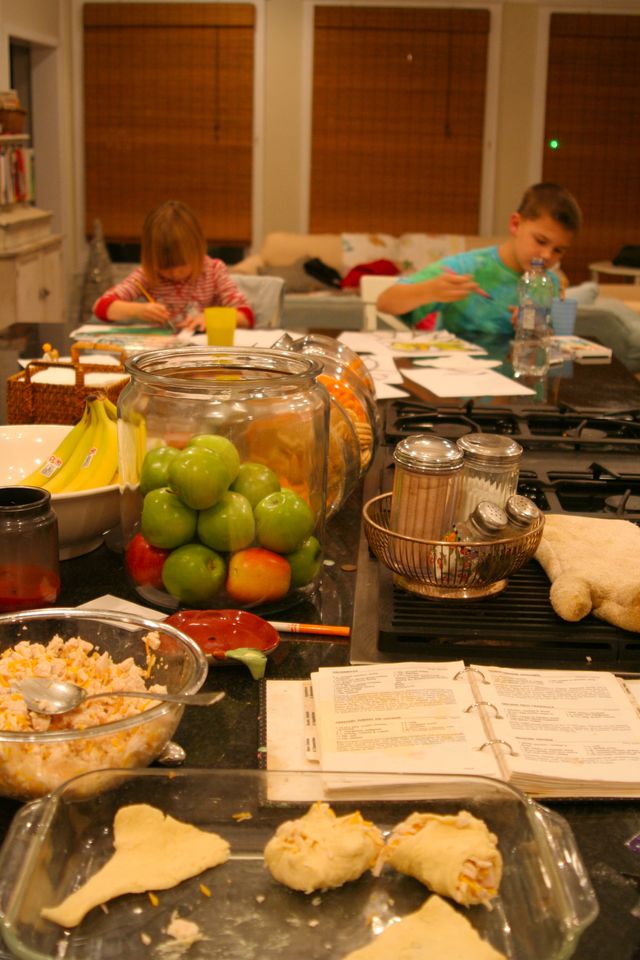 ingredient #4 is cream of chicken soup…whatever brand you want.
this is what we had.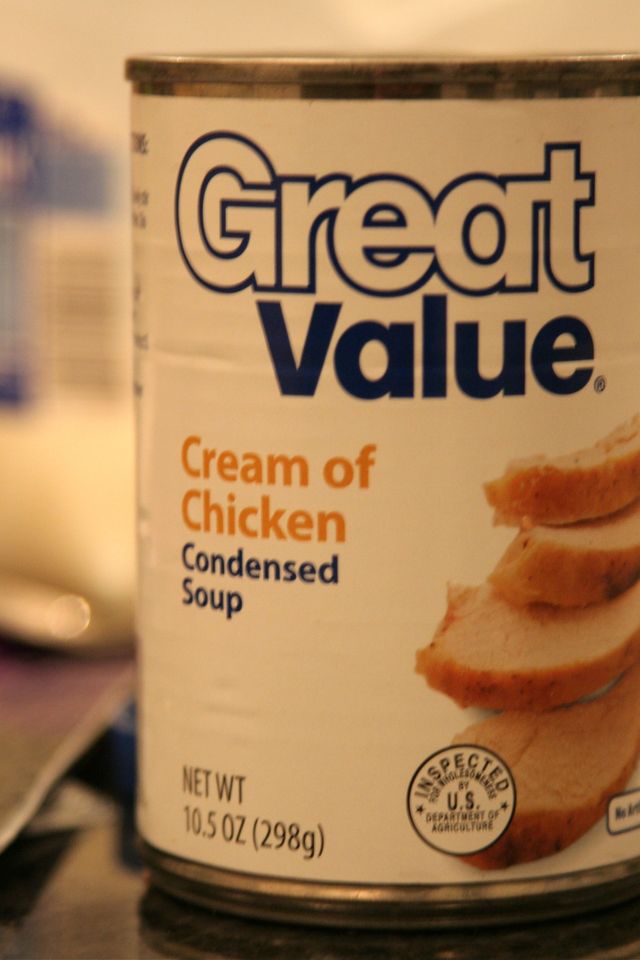 mix it with 1 cup of milk with a whisk.
pour it over your chicken/dough bundles….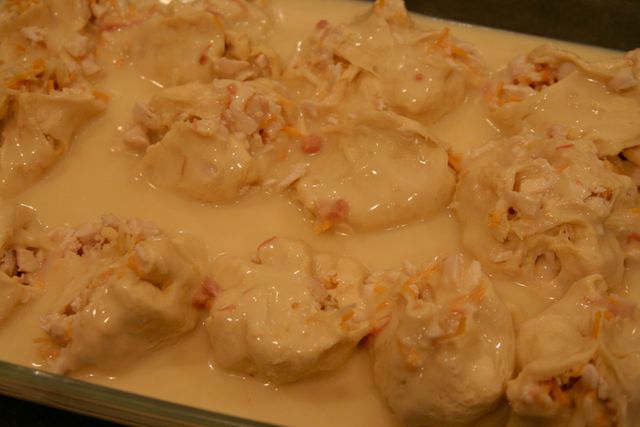 then bake it for about 30 minutes at 350.
you want it to be really done so the dough is all baked.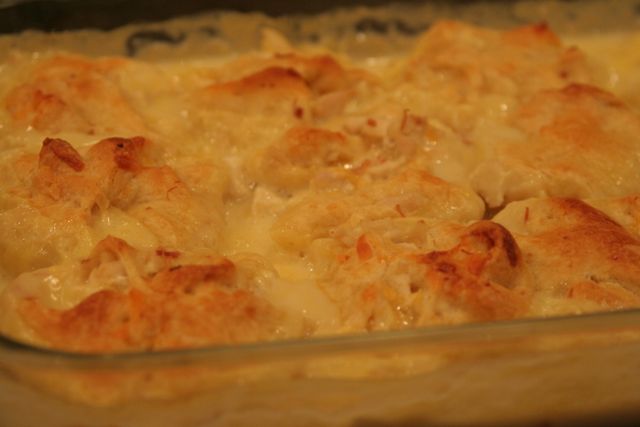 it's really good.
i served it for dinner and literally 10 minutes later…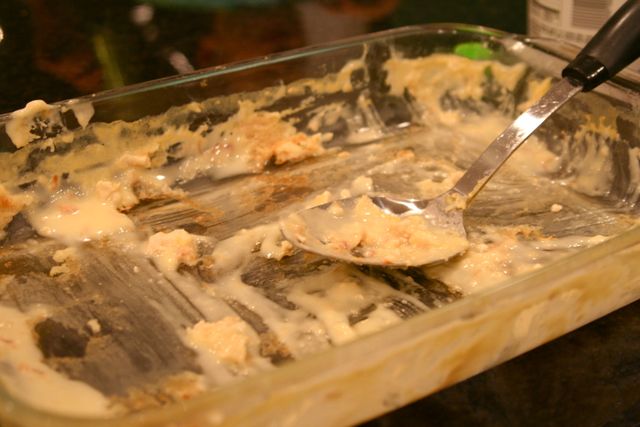 GONE.

hope this helps make your dinner planning a bit easier this week.
and i hope you don't like left overs…because you won't have any.     
***********************************************