well…we were only at home about 1 hour on thursday.
so we had CRAFT FRIDAY.
it wasn't really a craft….more of a project.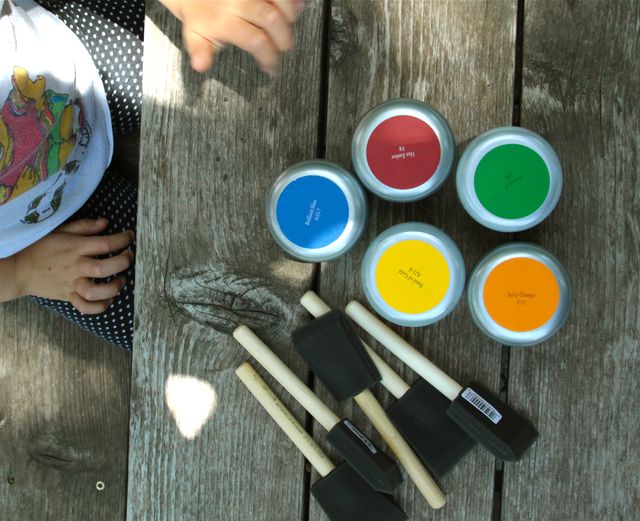 i bought paint pods from ACE hardware. (real paint in little sizes)
and sponge brushes.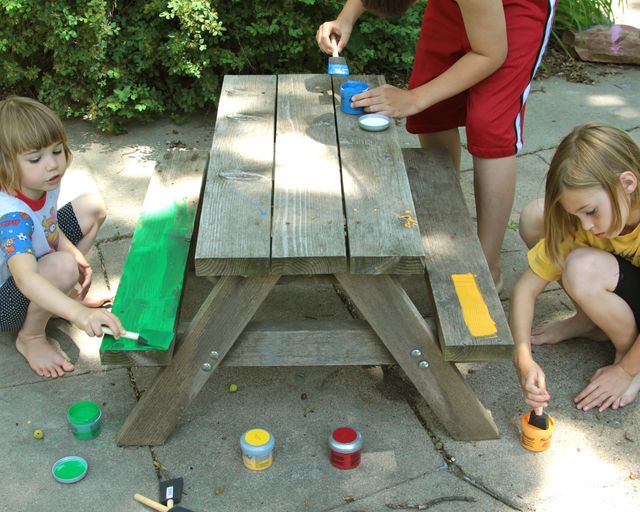 and they painted the old picnic table.

i bought one brush for each color.
and threw them away after we were done.
no mixing colors and no washing brushes.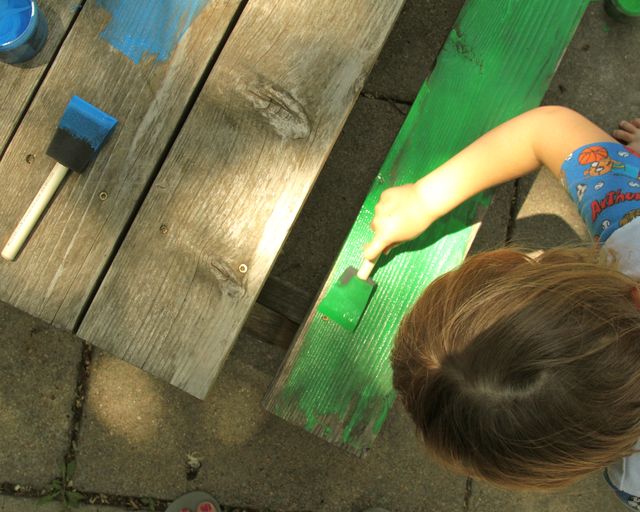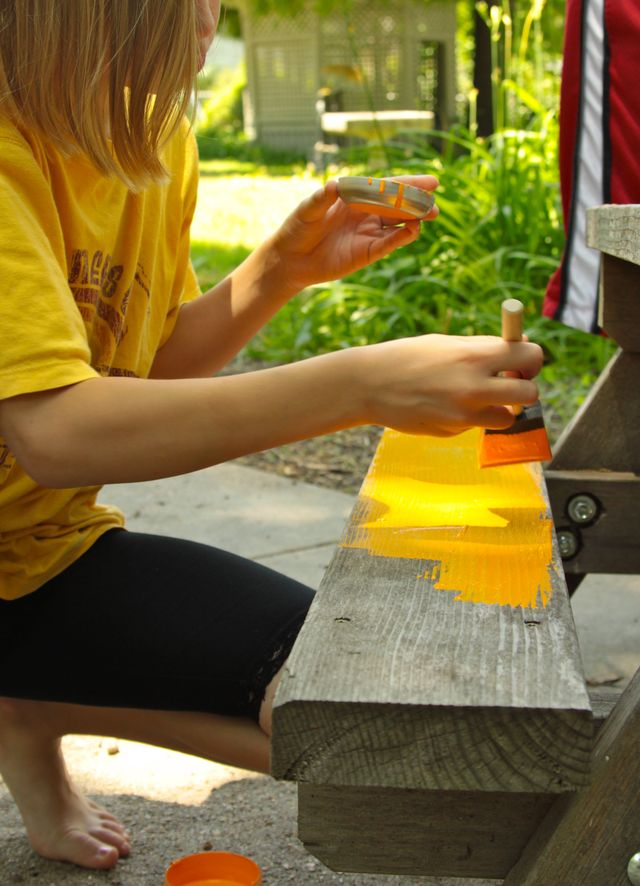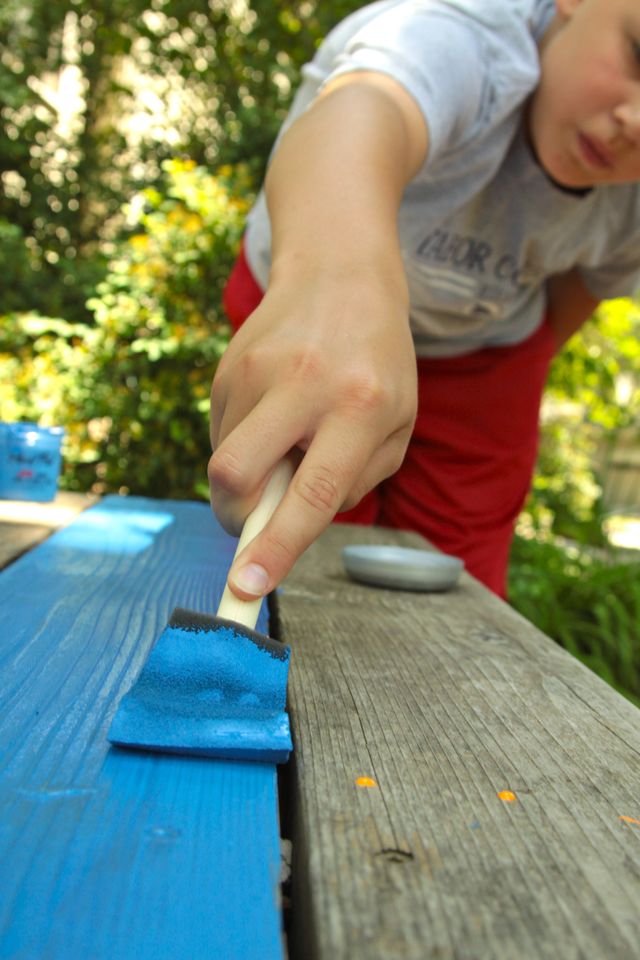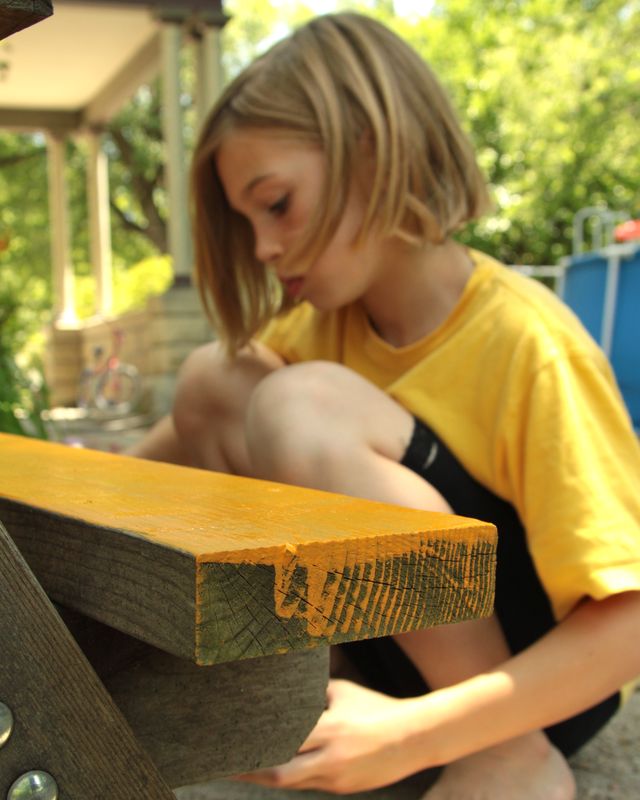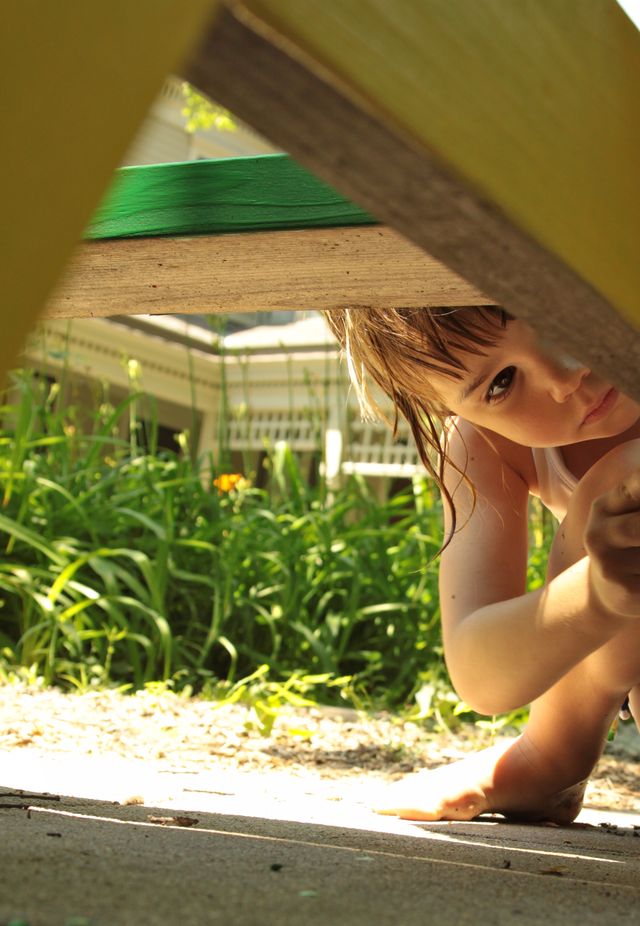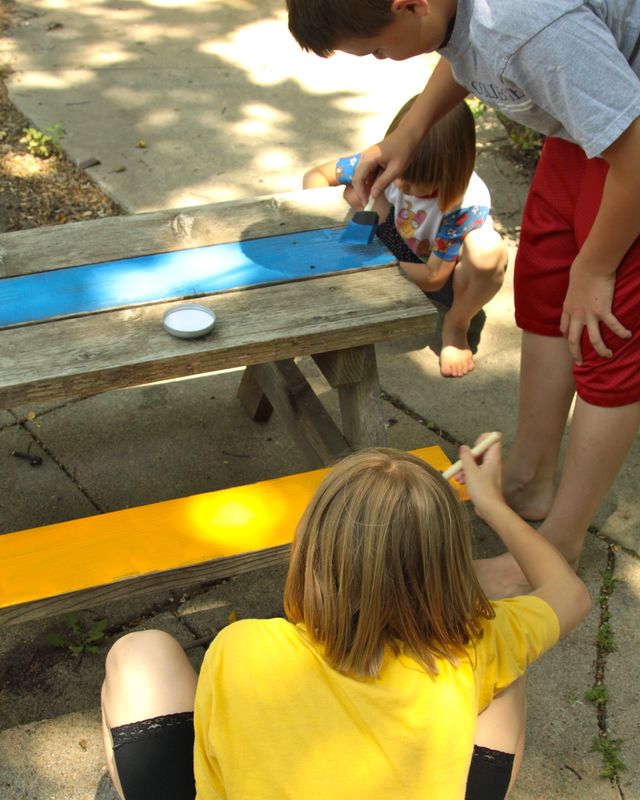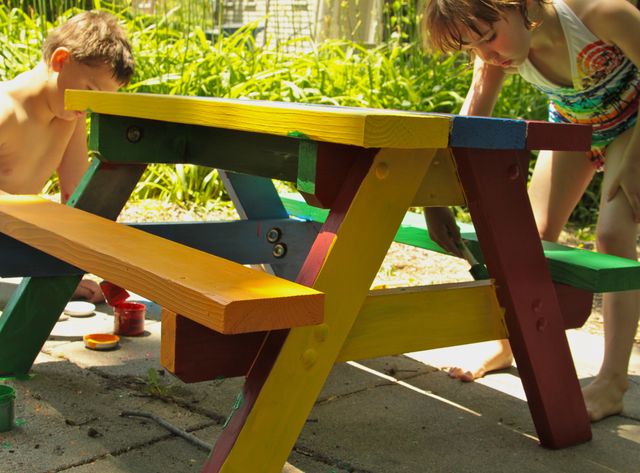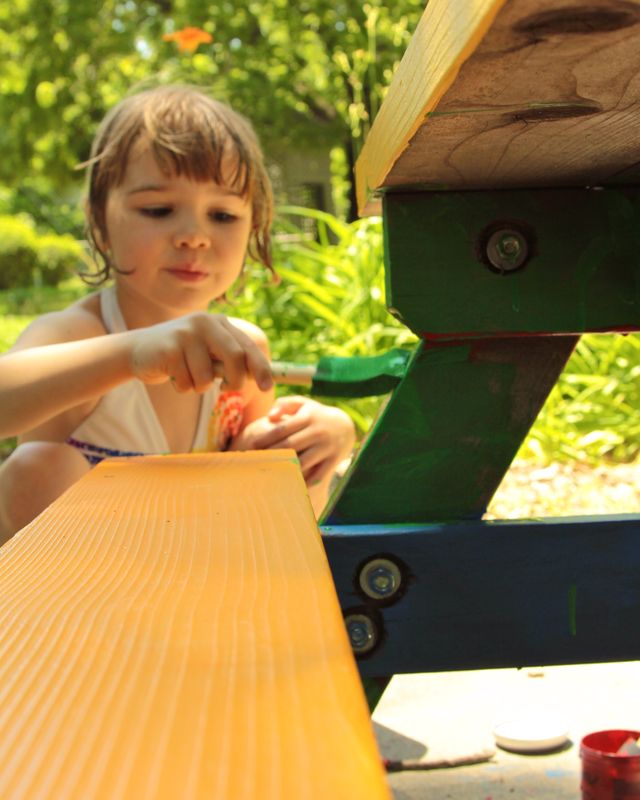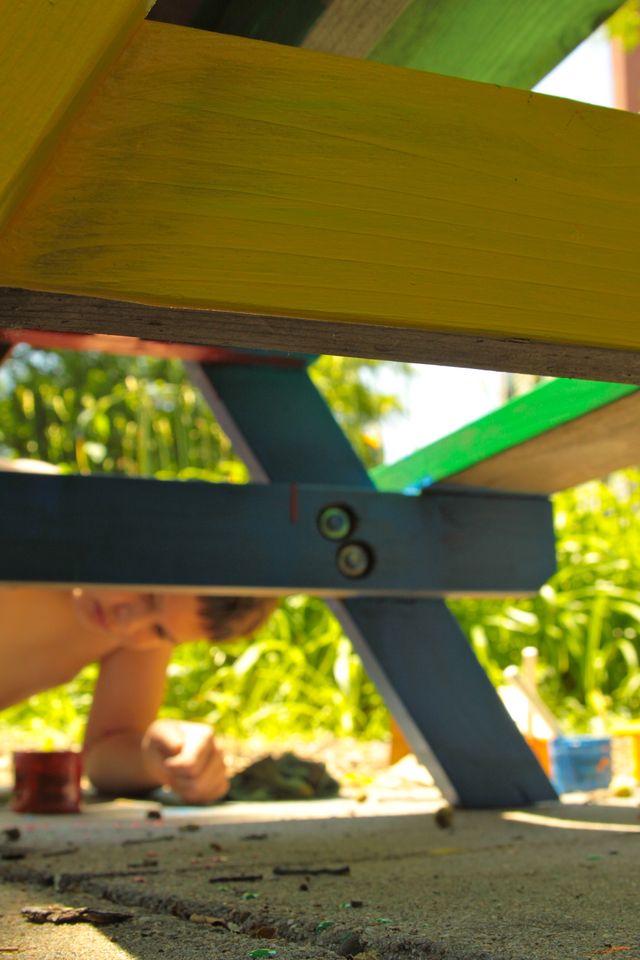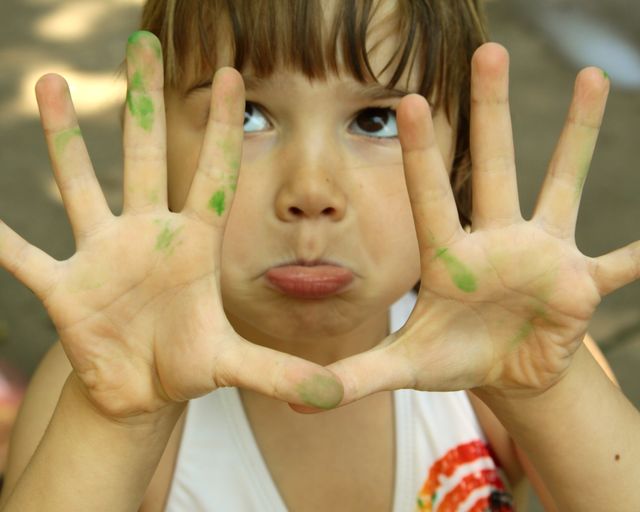 they did a good job.
when they were done i went around and cleaned up the drips and painted in some spots.
but for the most part it was all them.
and it was good.

the picnic table is really bright and ready for summer snack time.