our third year of the junk sculptures.
here are links to previous projects….
2009……..…2008……….…..we were inspired by ms. kristin's junk scultures.
i just start saving little things i find on the floor or in the car or on the sidewalk.
i save corks from wine bottles, bottle caps, mentos gum containers and throw them all in a box.
and finally when we have a free day and i can handle a giant messy craft…..
we build.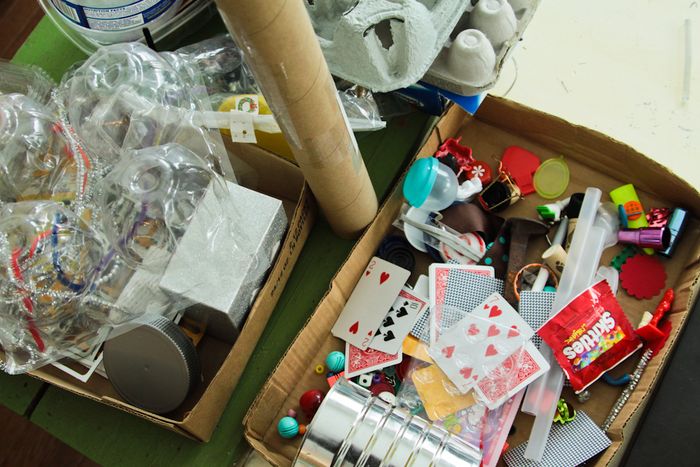 they just started.
everyone had their own glue gun.
i give them no instructions other than "be creative.  do whatever you want"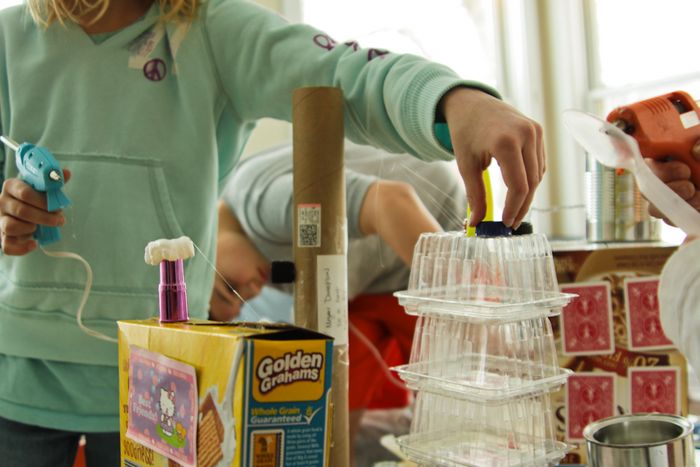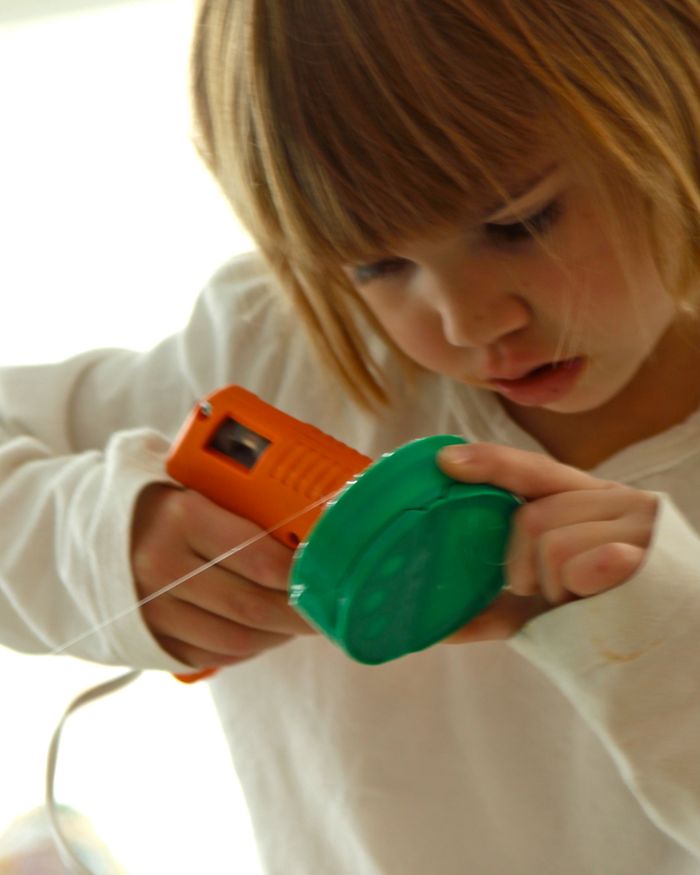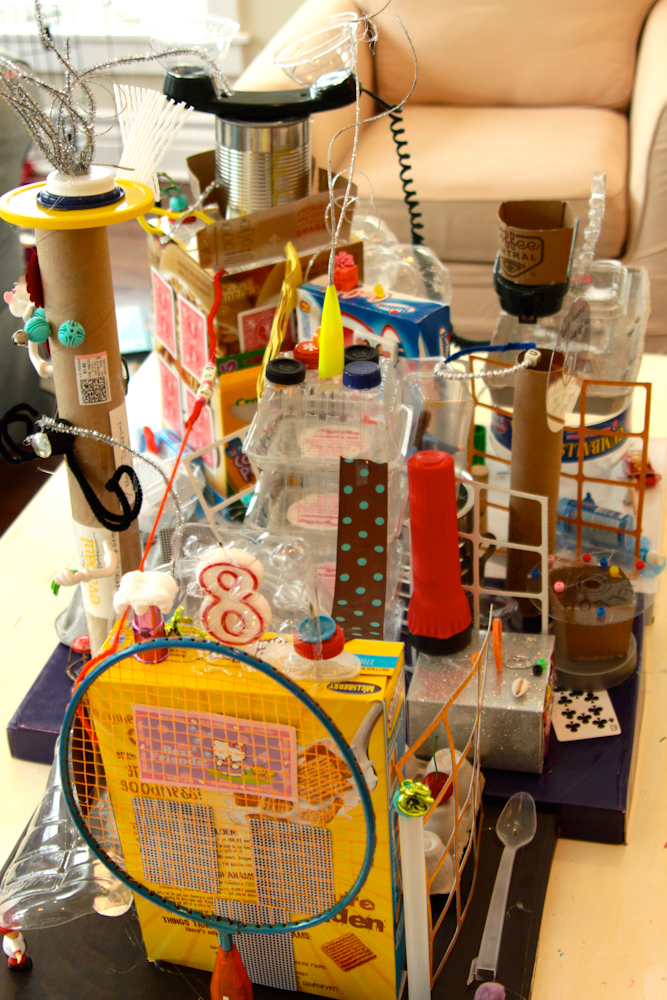 we decided it looked like Times Square.
then i googled times square so they could get more ideas and so annie could see what it was.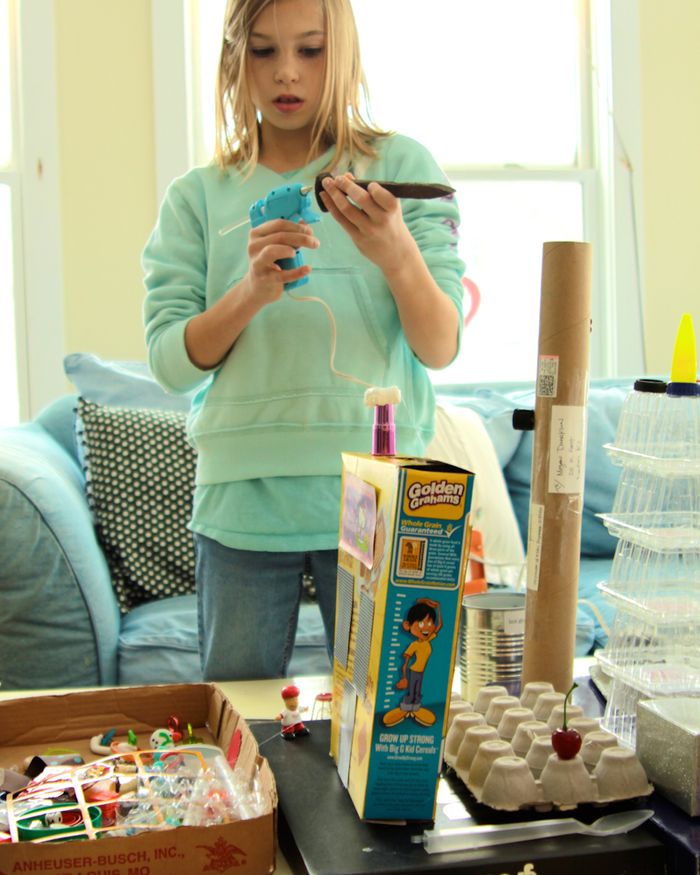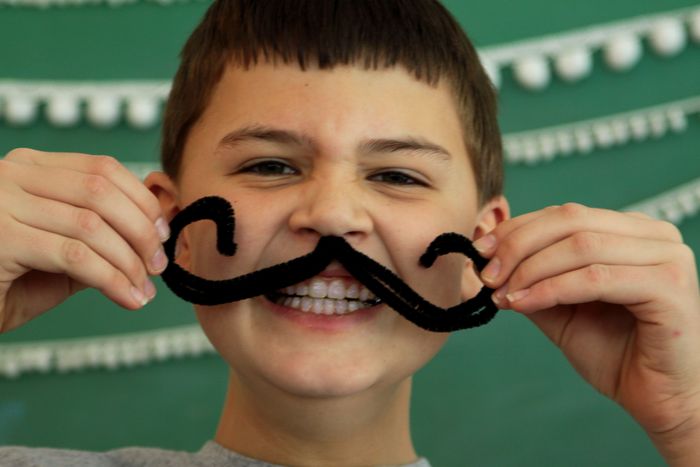 mustache break.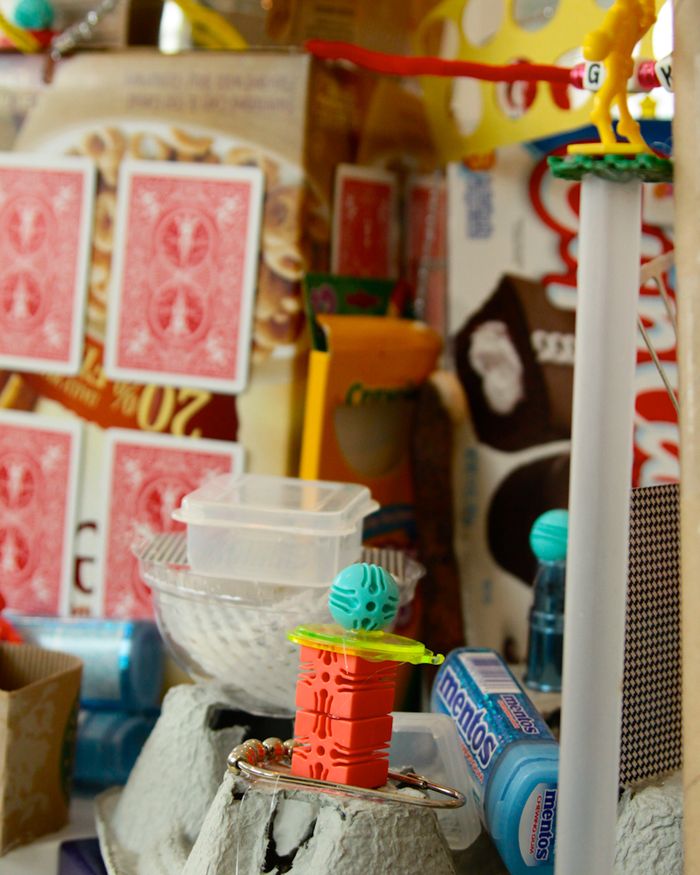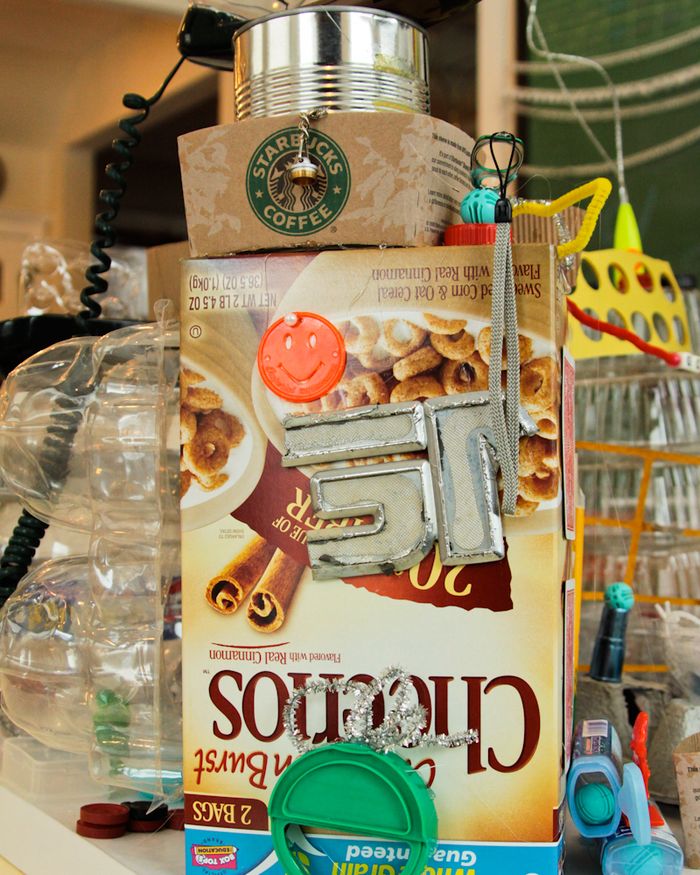 i am aware that it looks like a big pile of trash…..because it is.
but to the creator…..the artist…..it has shape and meaning.
they see billboards on the sides of sky scrapers…..air conditioners on rooftops…..doors…..tunnels….statues.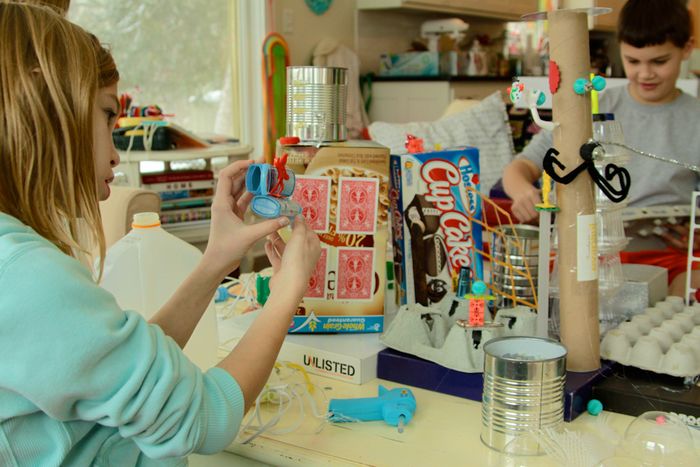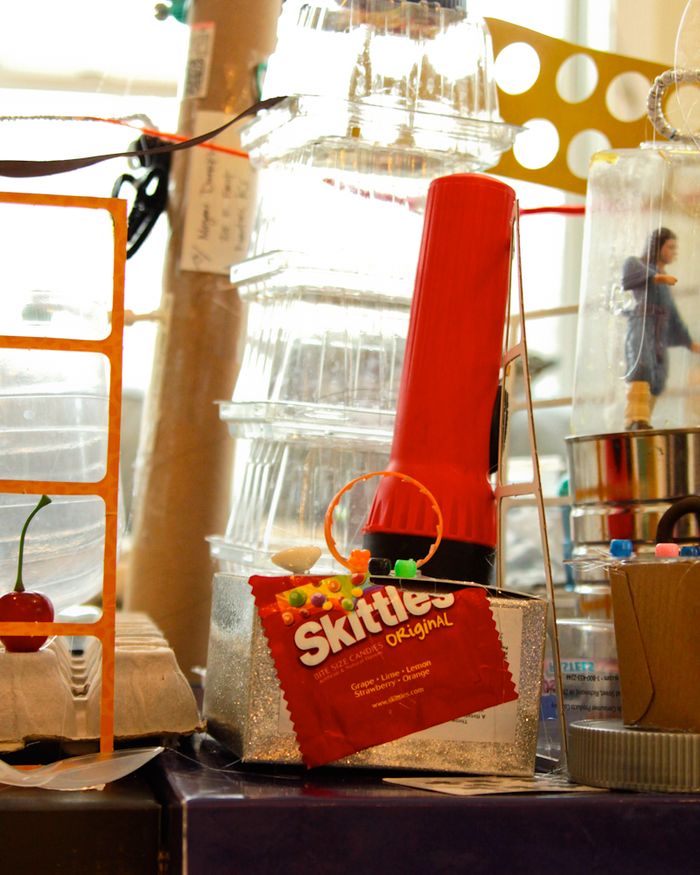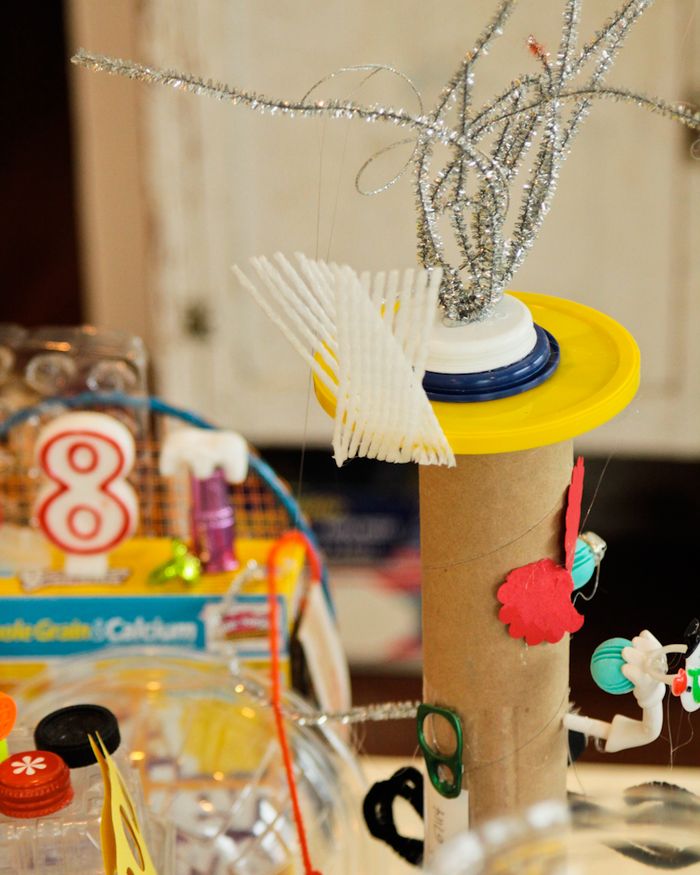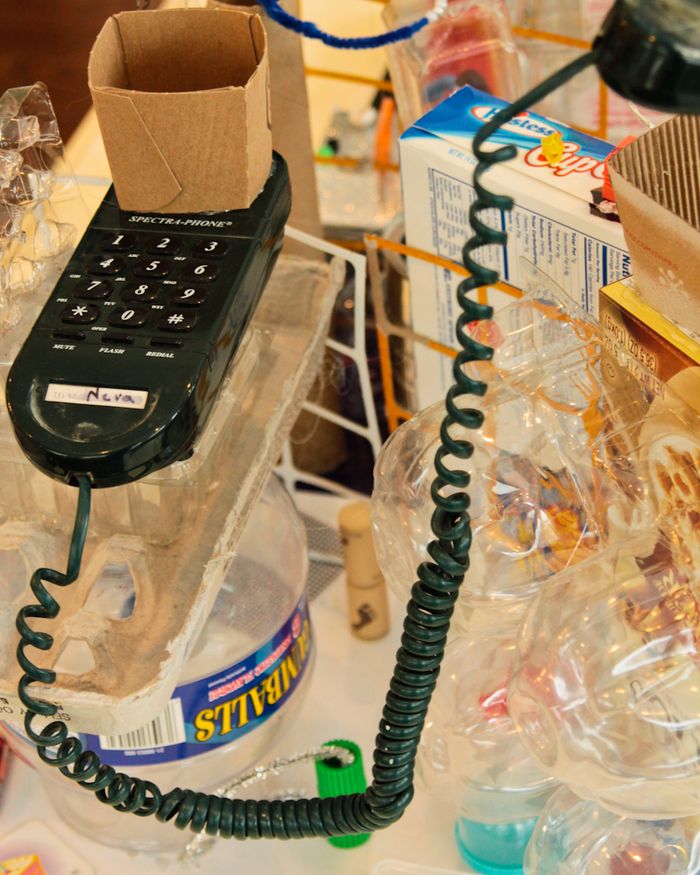 it's a fun project.
next year we will definitely be doing personal junk robots.
i think they would enjoy making something of their own…..not having to "share the vision" with their siblings.
i guess i should start saving things again.
currently Times Square is on top of waffle's kennel….a perfect fit.
quite fancy.
all the craft thursday projects are here.