i am trying out some art projects relating to our favorite books.
we love david shannon's books.
the idea of the project was to read the two David books we have 
"no david!"  and  "David gets in trouble"  
then the kids would draw a picture of themselves getting in trouble for something THEY would do or have done.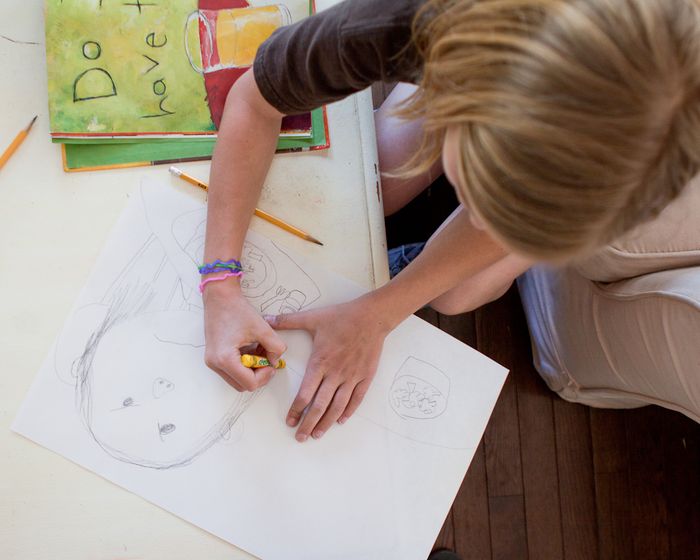 they didn't quite get what i was saying but it still tured out ok.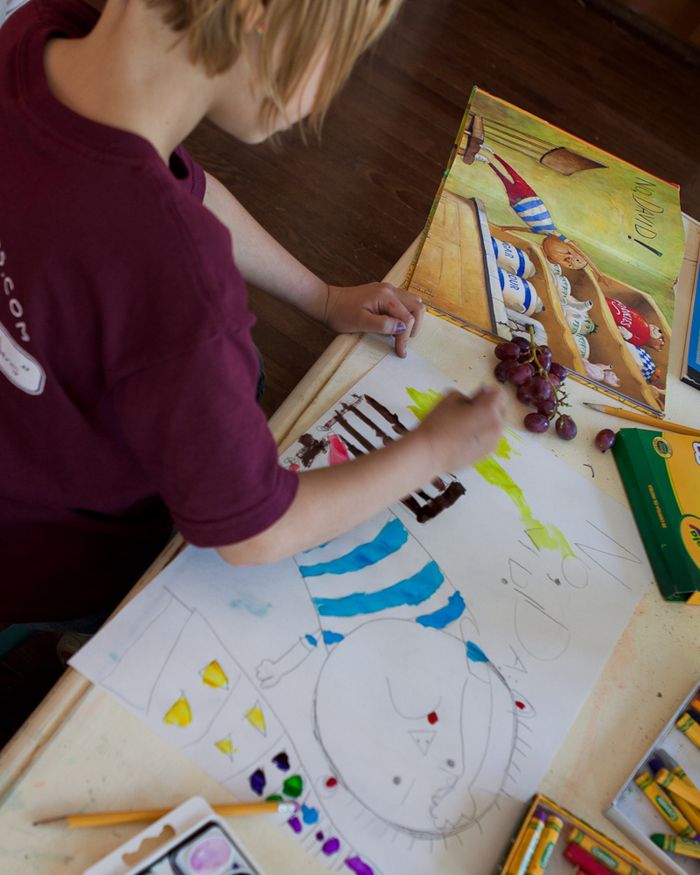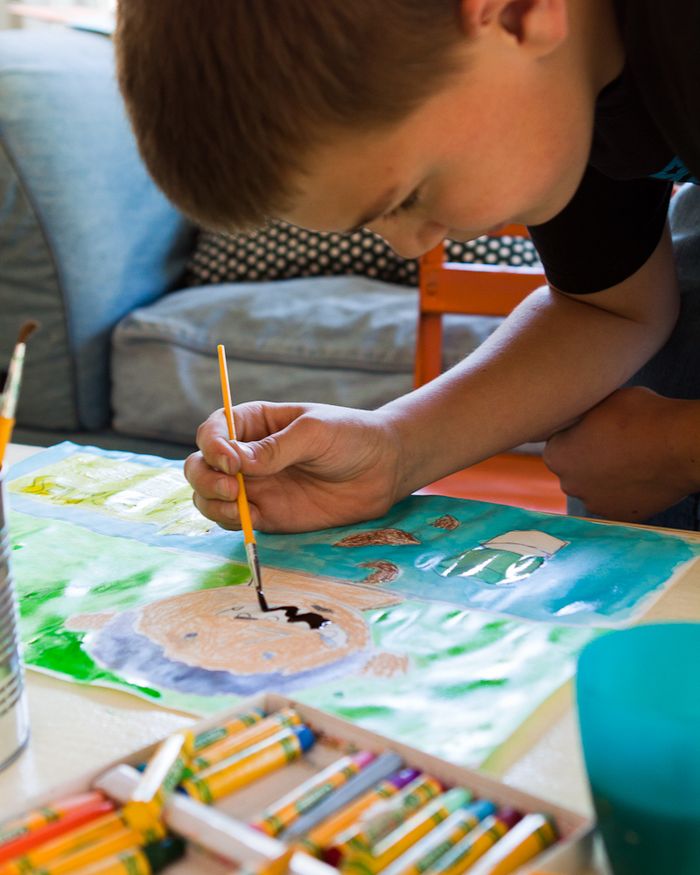 they basically copied a page from the book instead.
i was thinking they would be a little more original.
and i chose these books because the art is a little messy and not perfect….as encouragement.
i wanted them to see that it's ok to just have a triangle nose or funny shaped hands.
the picture isn't ruined when things aren't perfect. 
we drew with pencil.
then filled in some oil pastel.
then watercolored.
then added black detail when it was dry.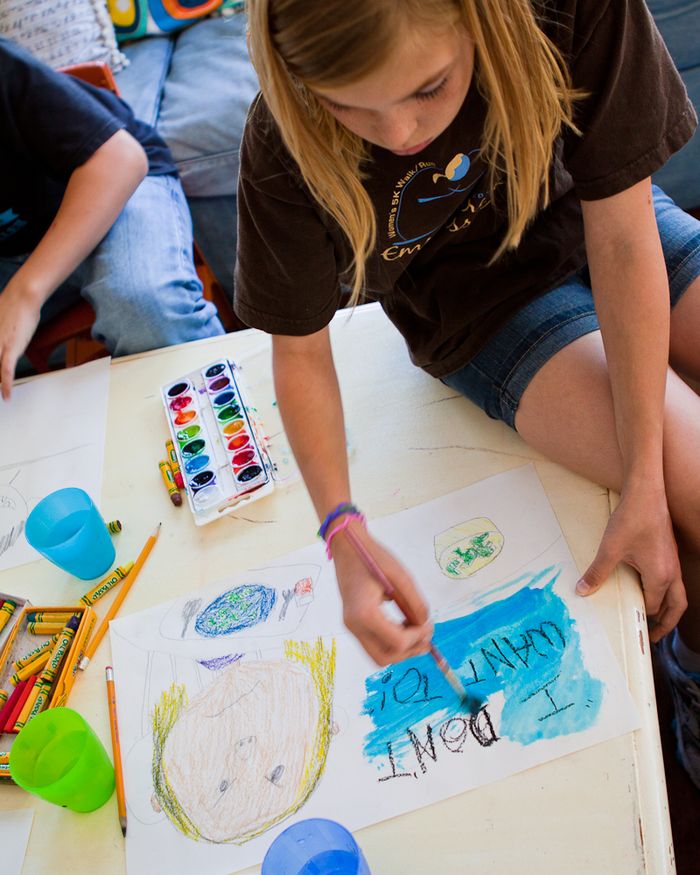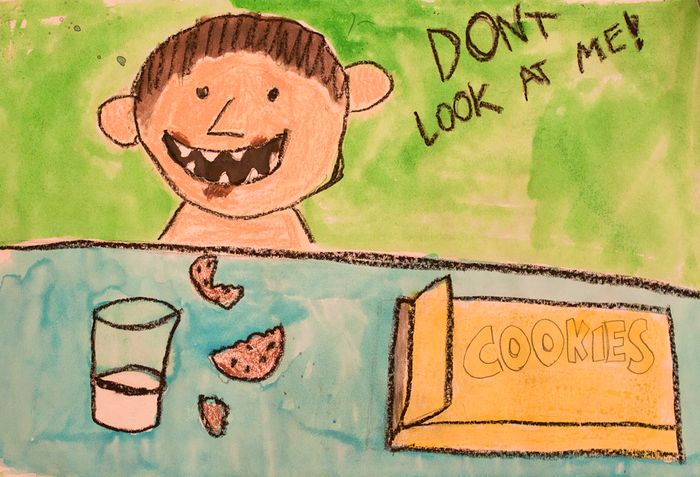 sean's work…..eating all the cookies.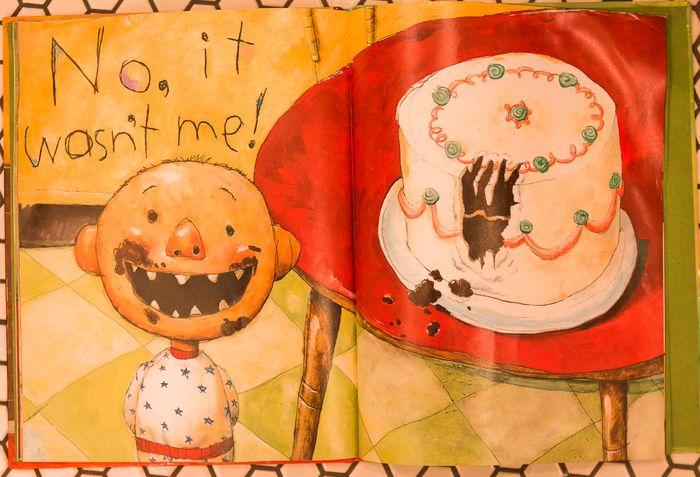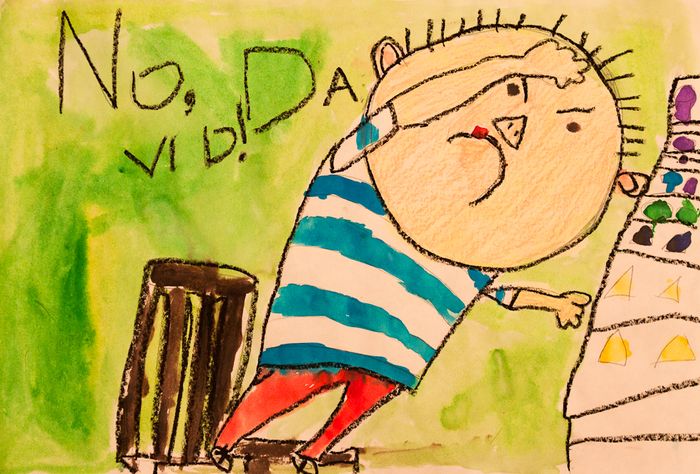 first annie drew herself just standing there crying.
then she didn't like it and threw it away.
then decided to copy the picture exactly.
she did pretty well at that!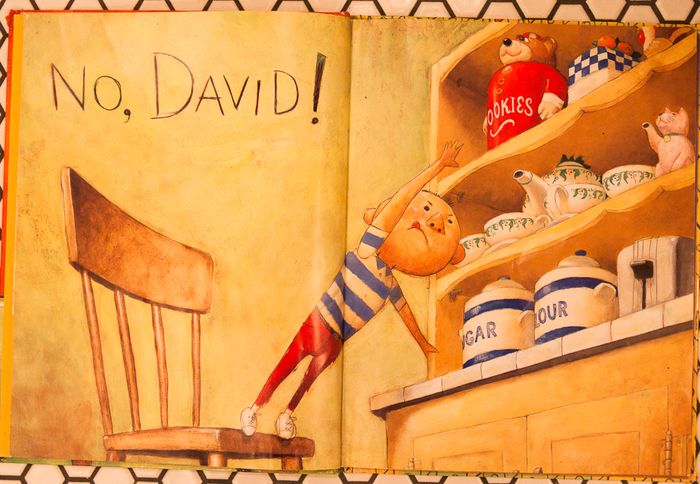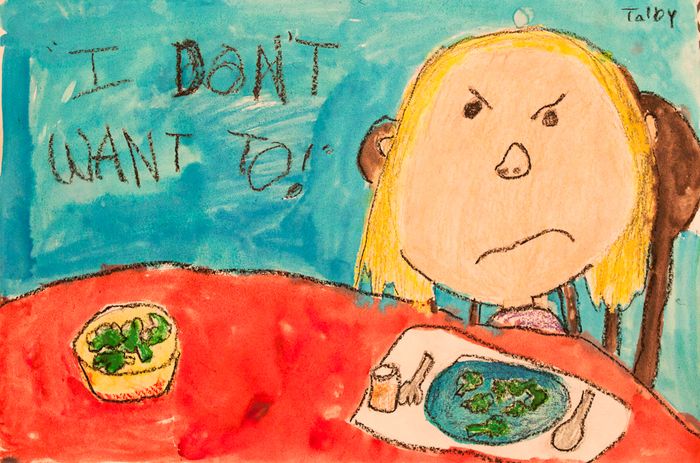 talby drew herself having to eat brocolli.
this is pretty realistic.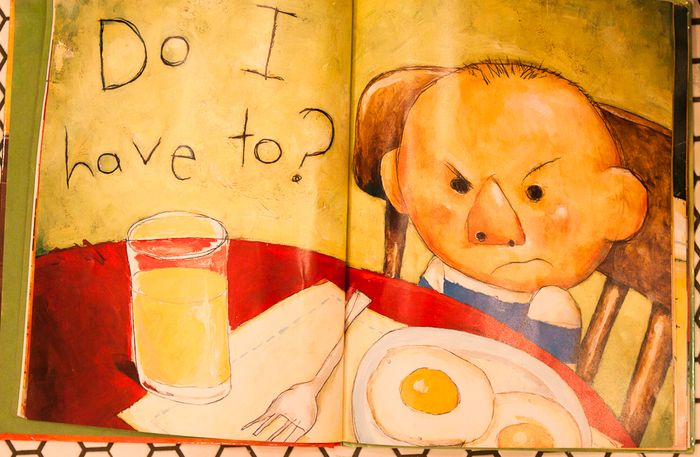 i think we will keep trying the book ideas.
it is fun to see how other artists work and their materials.
craft thursday has been slow going for awhile.
it's because of tired mommy.
because annie asks to make something almost everyday.
see why i am tired???
happy friday.