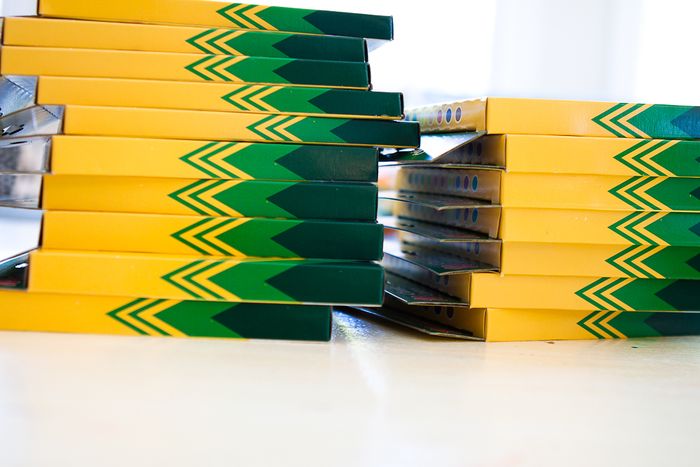 this is your reminder to buy markers & crayons for the Operation Christmas Child Shoeboxes for november.
right now markers are .99 instead $2.97.
———————————————–
the winner for the Katie Daisy prints is…….
Posted by: Leslie Davison | August 05, 2011 at 03:27 PM
congratulations!!! email me Leslie at cdduerksen at yahoo dot com.
———————————————–
this is katie's print i just bought…..and looooove the happiness of.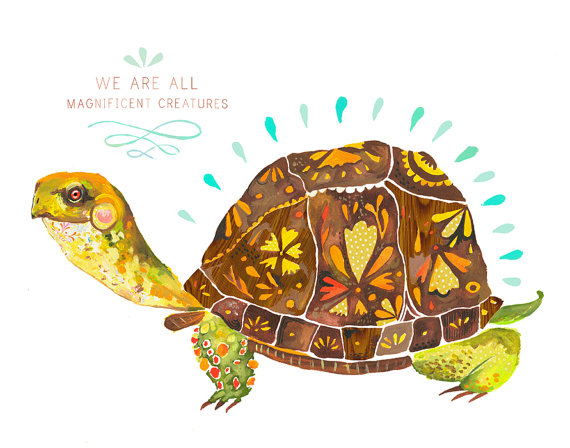 i set it in front of the kids and we studied the detail she used on her turtle:
the separate squares on the shell….the eye….the claws….the un-squareness of the "squares"….
and then we each drew one and painted it with water color.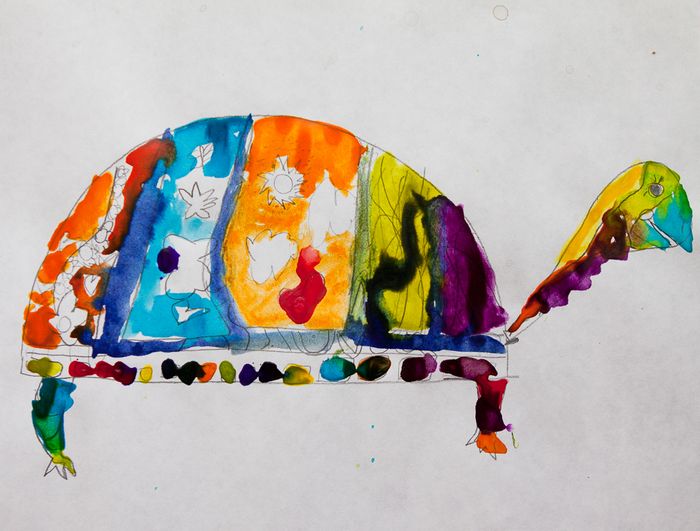 annie's turtle….love the use of color!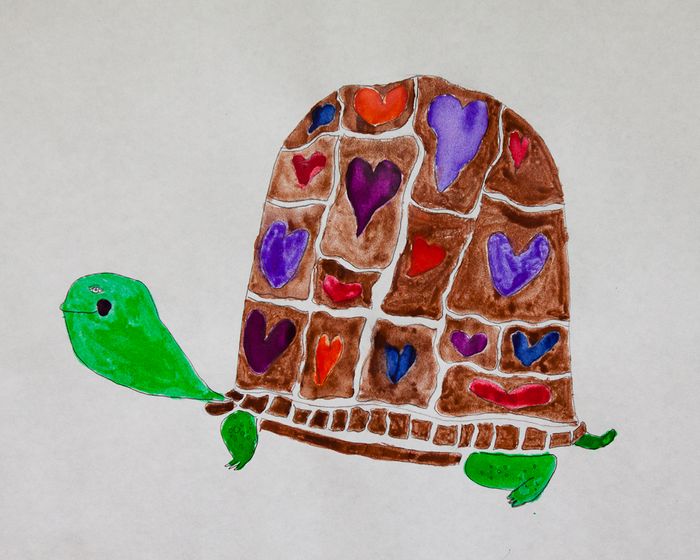 talby's turtle…..fabulous shell….and the head with lovely eyes!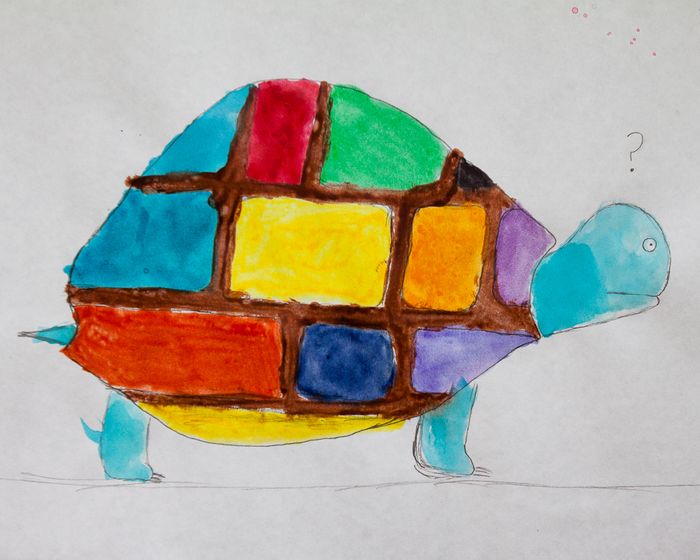 sean's turtle…..love the color blocking and the blue body….and it makes me laugh.  :)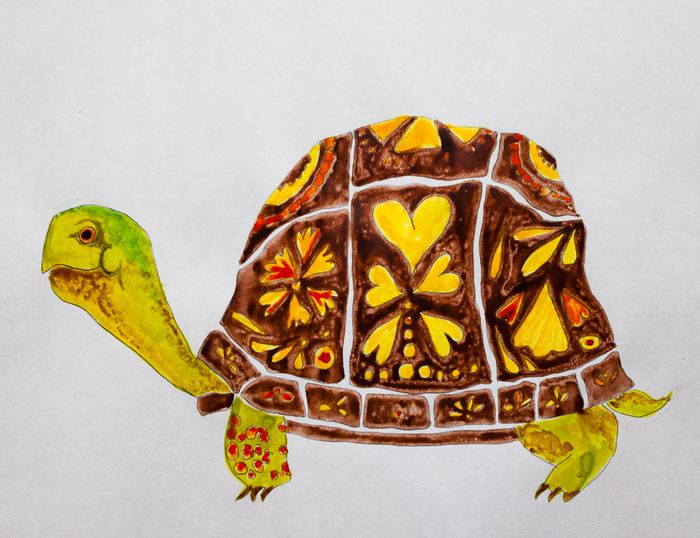 and mine.
i was REALLY cranky and knew that if i sat down and drew and painted it would help.
i took a loooong time on mine.
slowly like a turtle.
and it did help my mood a whole bunch!
craft thursdays help me too! 
———————————————–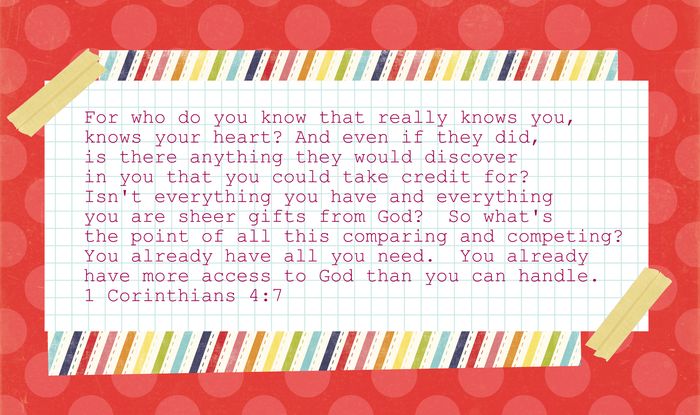 i like this.
it called out to me.
i love being known.
by people of course but when you realize how less important it is compared to being KNOWN by God.
and being reminded YOU HAVE EVERYTHING YOU NEED.
———————————————–
i am making THIS  and THIS.  
my kitchen is CRAZY messy.
there were 8 kids at my house today.
our sewer line backed up and the drain guys are here.
four people rang our doorbell today….so far.
usually weeks go by without anyone. 
this day feels a little bonkers.
🙂