what??
craft thursday?!
🙂
finally.
here's the scoop on WHERE craft thursday has been…
1. we moved  (insert delayed exhaustion here)
2. craft weekend has taken LOTS of time this year
3. our house is much smaller than the other one so in order to make a craft we first have to clean the entire area first…just so we can mess it up again…and i haven't had the energy to do it.
4. my kids are getting older and think my ideas are not as cool as they used to.  (can that BE possible??)
BUT…if everything aligns perfectly…craft thursday happens.
it did and they liked it!
i found this Painted Peacock craft through pinterest (of course) and it linked through to smART Class.
watch the cute peacock video…my kids were amazed.
we started by painting paper first.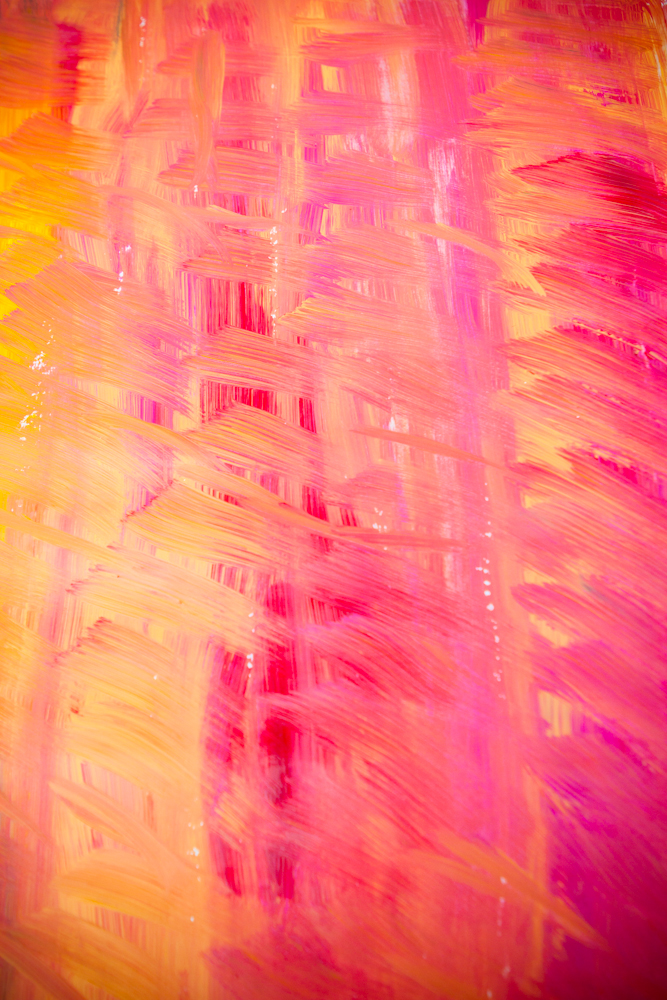 i had annie help me with this since her siblings had friends over and she was LOOOOONELY.
it was so relaxing.
after we painted several big sheets of paper we used the end of a paint brush and "drew" in designs on the paint.
we discussed how much Eric Carle must LOVE his job.
then we left all the painted paper to dry.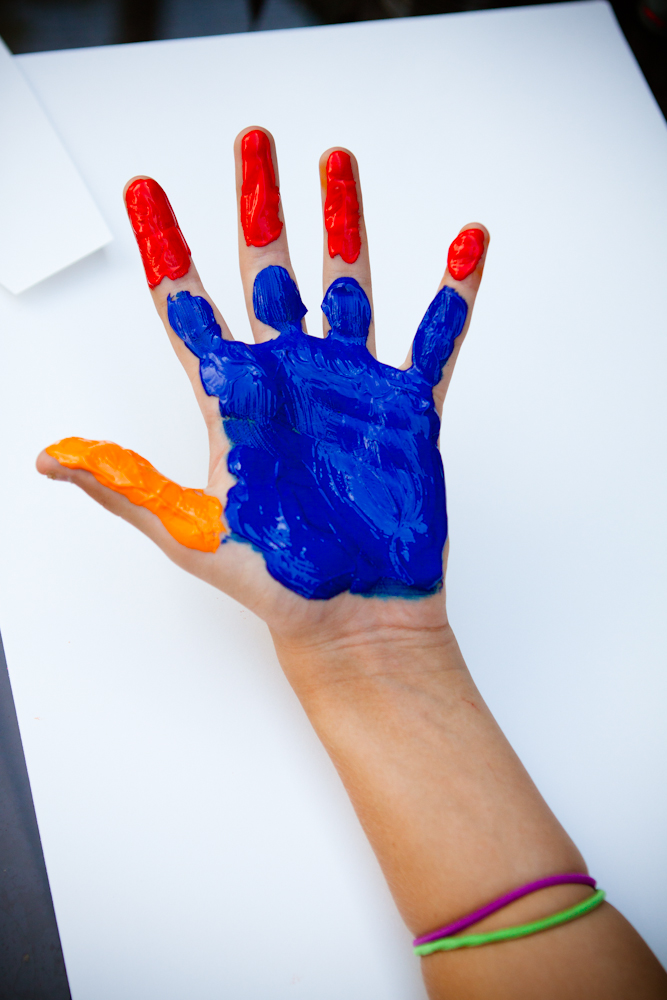 we did this craft outside and you can see why.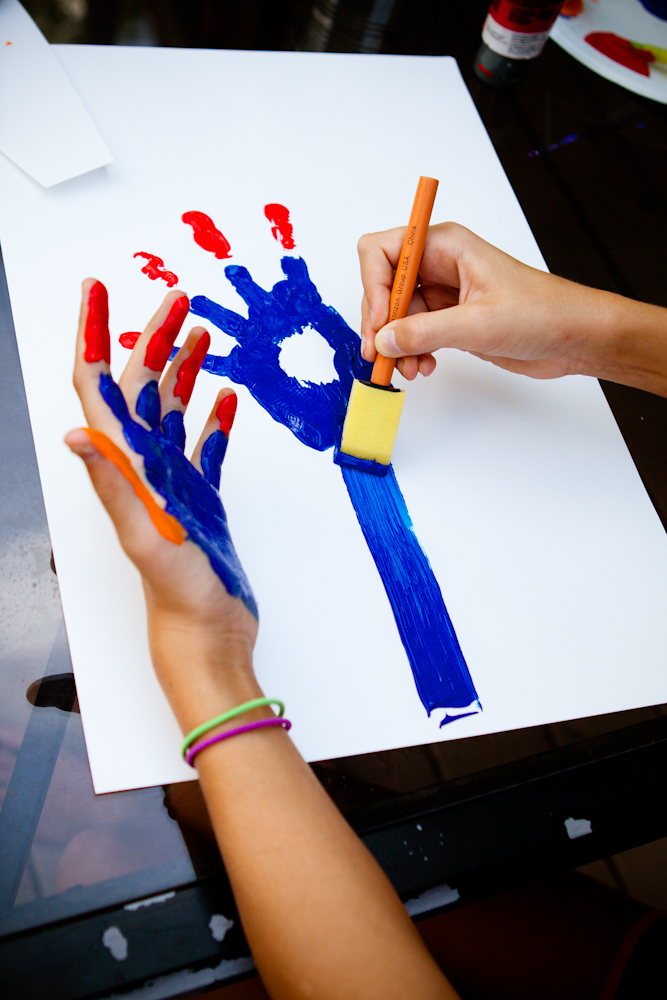 i painted their hand and they stamped it onto a sheet of heavy white paper.
then they painted the arm part on with a brush.
then i made them wash it all off.
i only found a tiny bit of blue paint on the bathroom sink afterwards…. not bad for three hands.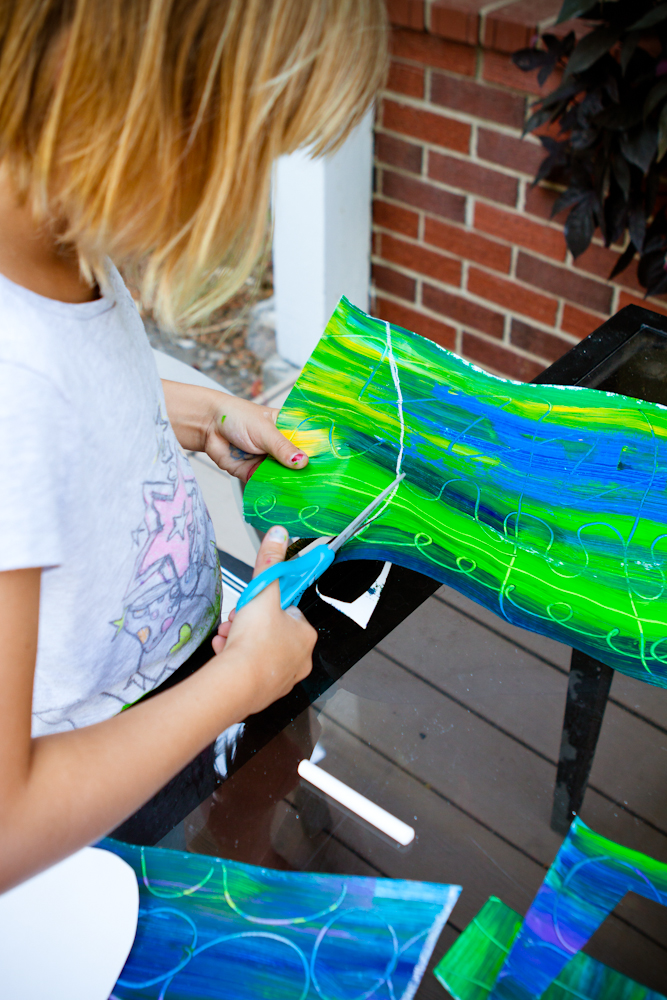 while the hand print was drying we cut "feathers" out of the now dry painted paper that annie and i made.
i made them a pattern to trace onto the painted paper in a feather shape….kind of.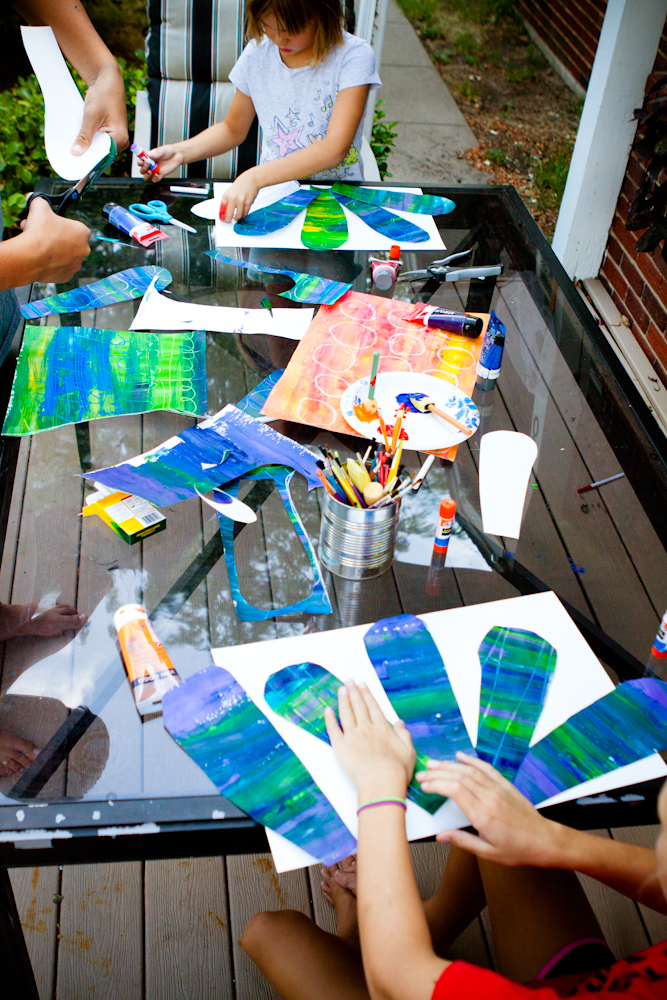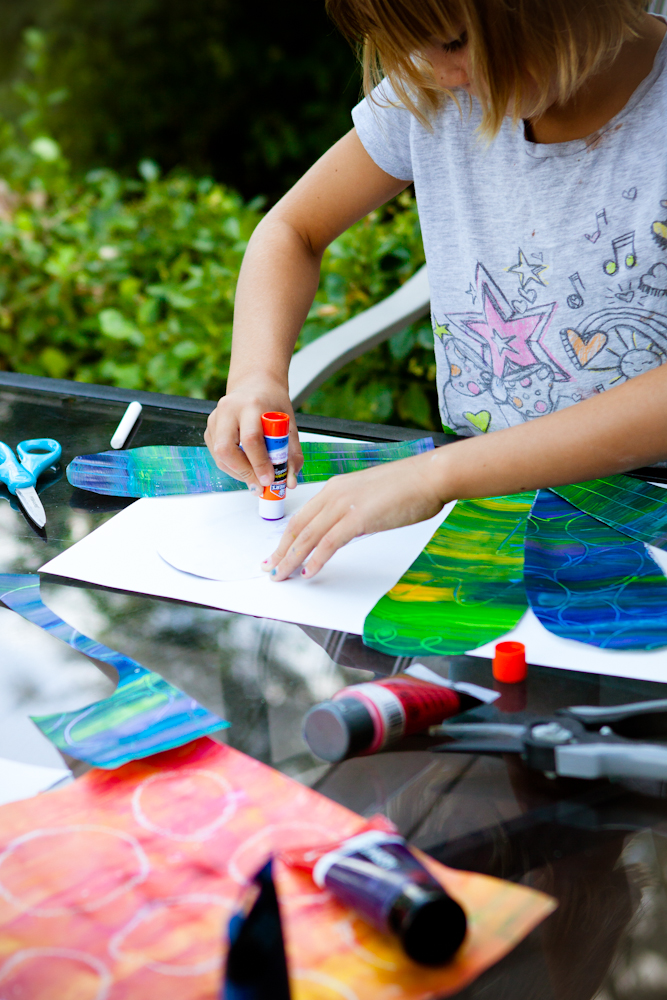 we used school glue and gluesticks…just depended on their preference.
they cut out five "feathers" and then cut out the eyes/circle shapes for the feathers next.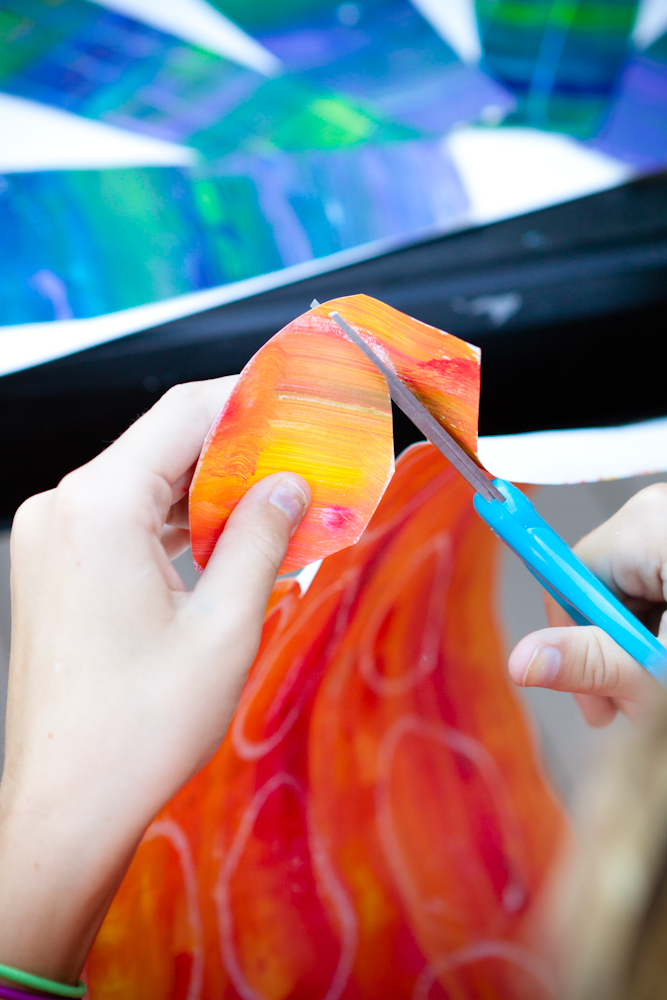 aren't the colors so rad?!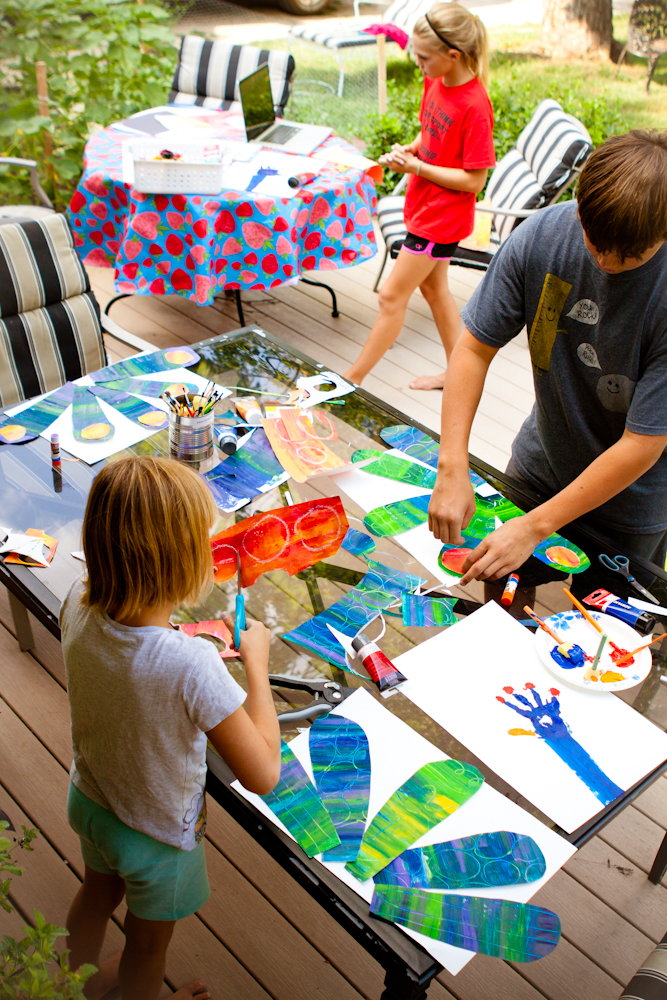 busy bees.
they glued the eye/circles to the feathers.
they made an eyeball with white paper, the orange painted paper & black. (annie begged me to make hers for her)
they glued it to the center of the handprint.
then cut the handprint out and glued it over the feathers.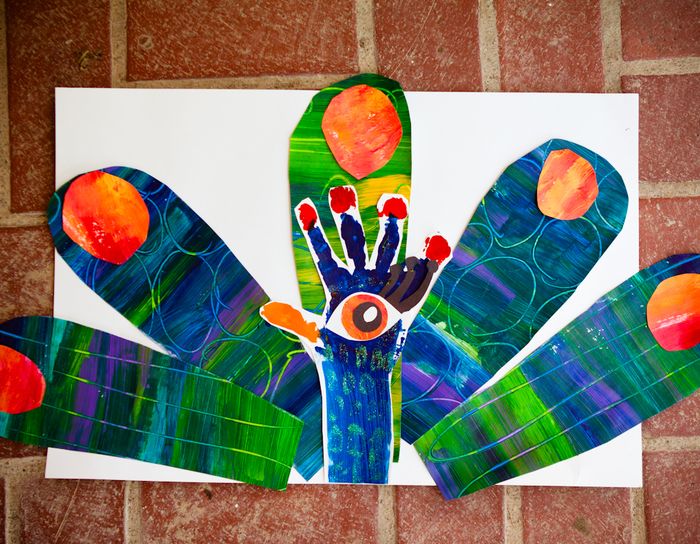 ANNIE
and a close-up…  glitter paint!!  i would have them use a bunch more had i known how pretty it would be!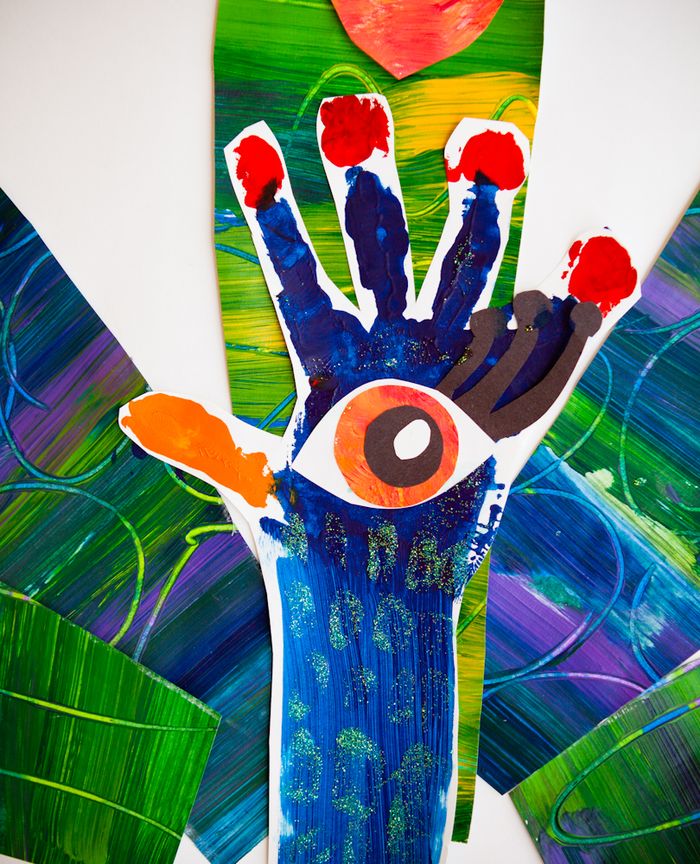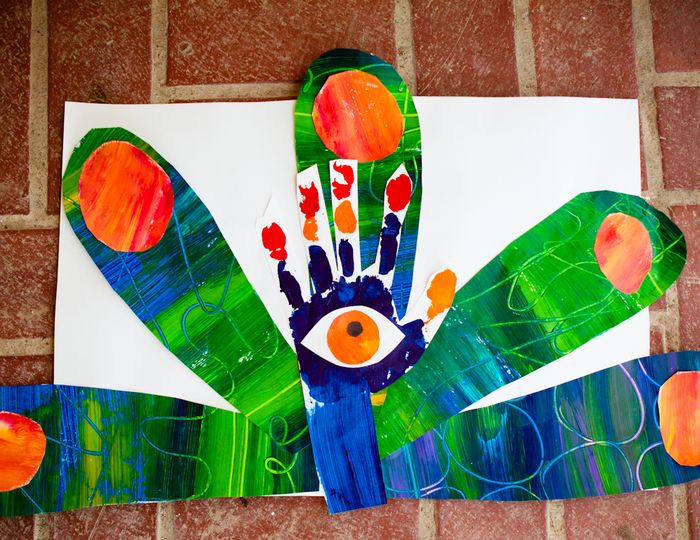 SEAN
his patience had worn thin by the time we were done.
no fancy details on his peacock face.
but i was grateful he stayed as long as he did.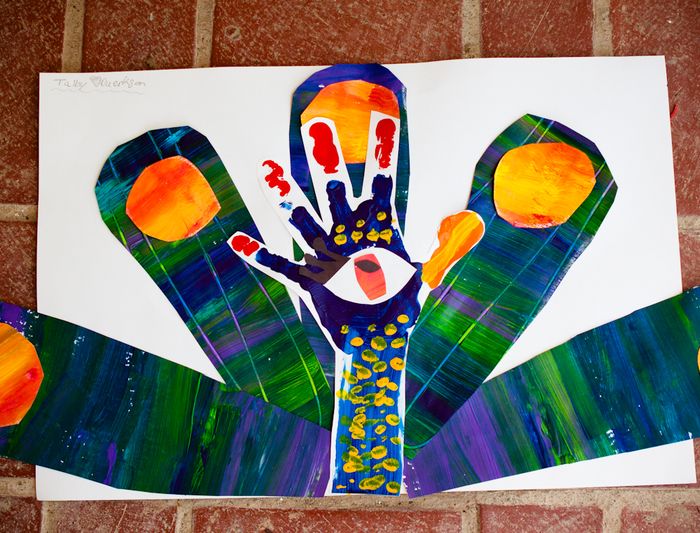 TALBY
and her close up….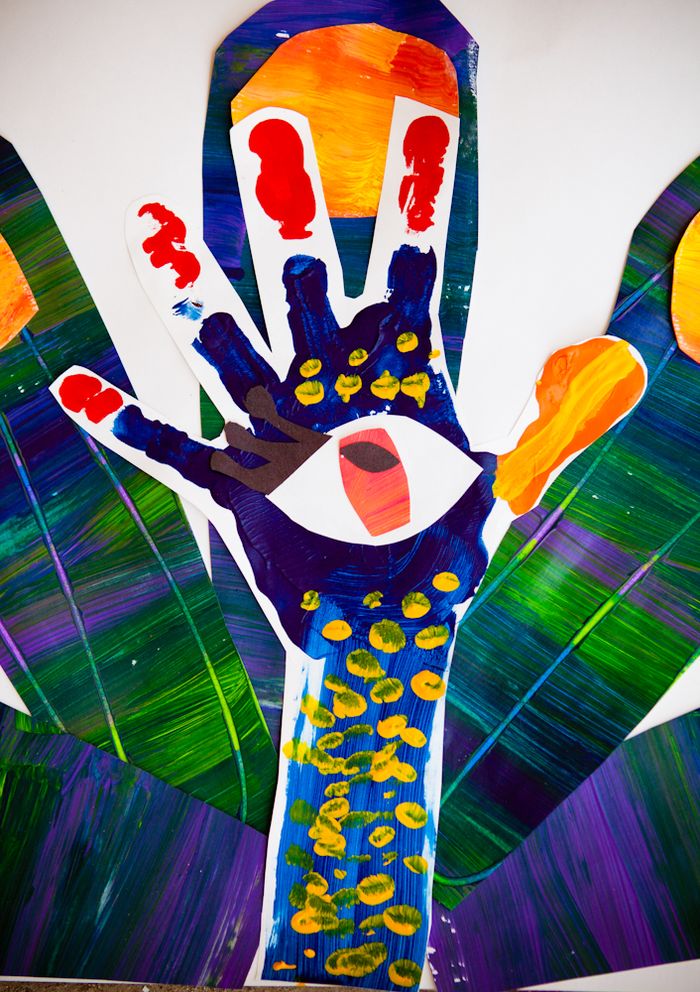 this was a FUN craft.
messy.
i like messy.
you can check out our other Craft Thursday projects right here….
we have made some really cute stuff!!
i love looking back at their projects.
if i had to pick a favorite i would choose….this one. 
i can't decide.
there is THIS great one too! 
happy crafting to you and your littles.
here's to hoping for many more craft thursdays!
cheers!!
{clink  clink  clink}
(toasting our Sonic Cranberry Limeades together in awesomeness!)