Craft Weekend Twenty.
so crazy that we have done so many!
i am wrong… it's only nineteen.  oops.
they are all so good… each different… all  A W E S O M E.
kimberlee and i picked up our helper Trish at the airport on thursday night.
we took her to Chipotle for a quick dinner and then said "are you ok with going to hear a lecture from a priest who works with gang members in L.A."  she was down with it so we went to hear Gregory Boyle speak on his book and life.  Thanks for being cool Trish.  🙂
then on friday my kids were off of school so i had to be home while these three worked hard at the craft house.
when i got there all the set up prep was practically finished!
i got started making the margaritas for our guests.  🙂
not quite that quickly but almost!  Rock star helpers Trish and Sally for sure!
and Kimberlee is always on top of it.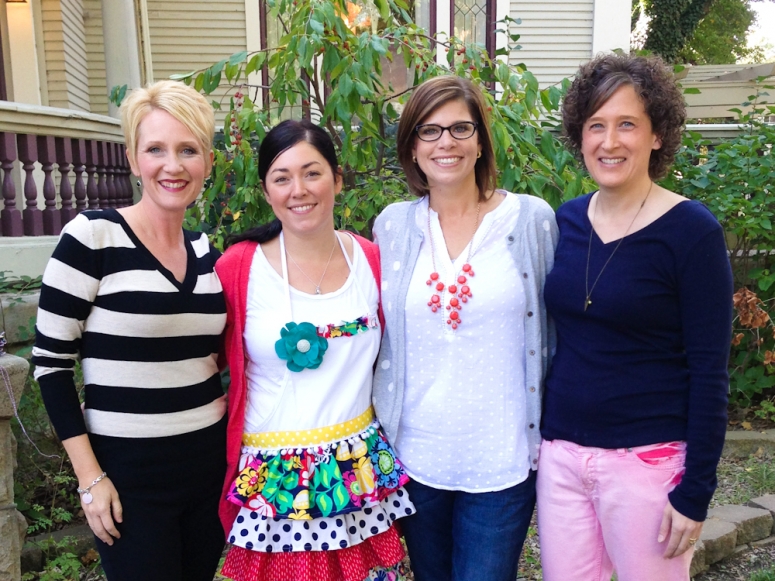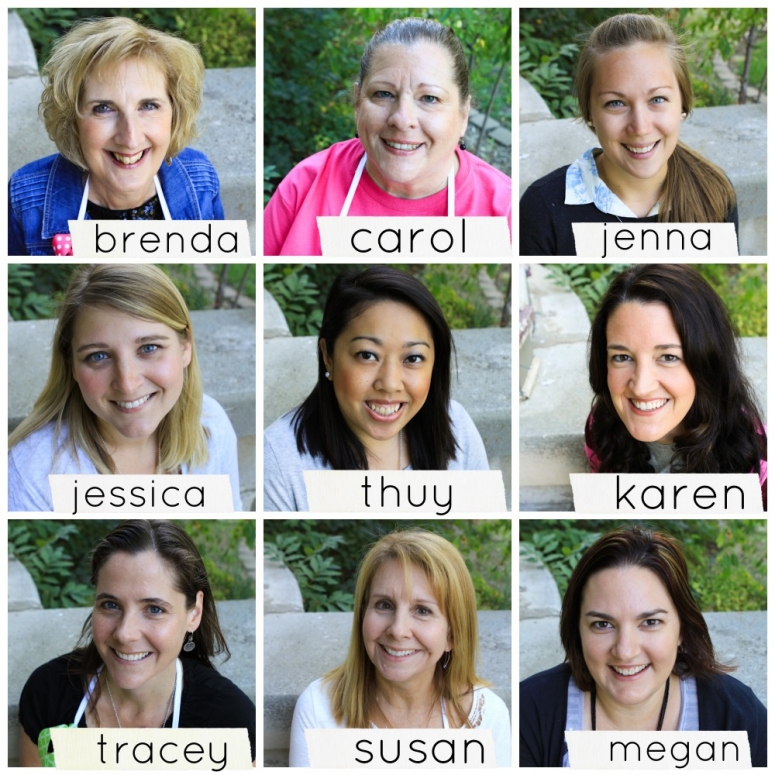 oops… now my graphic is wrong too.
pretend you don't see it that.
pretend that 20 is a 19.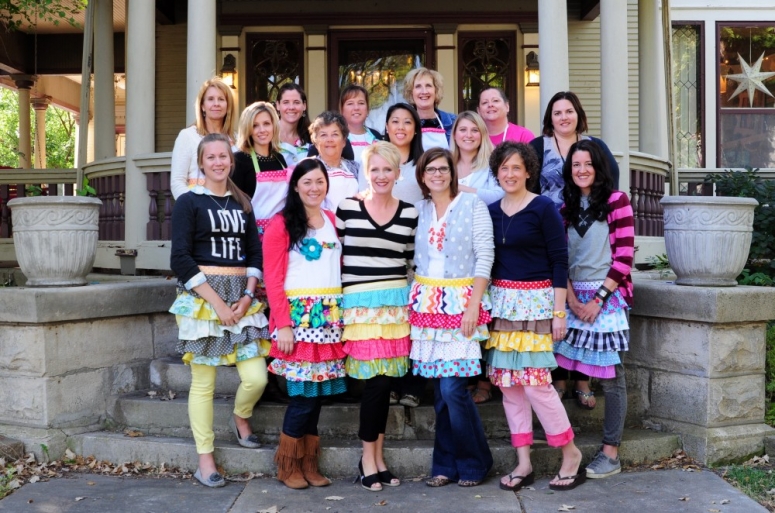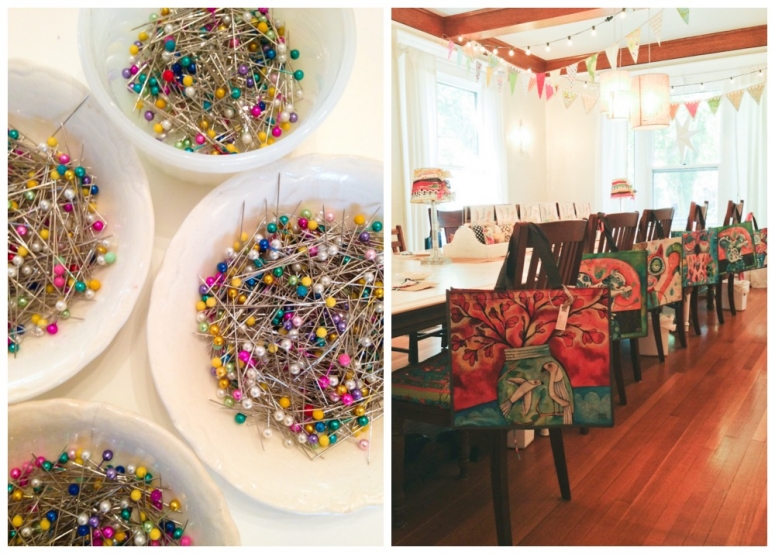 michelle at close2myart sent her new shopping bags for our guests!  they are my new favorite thing.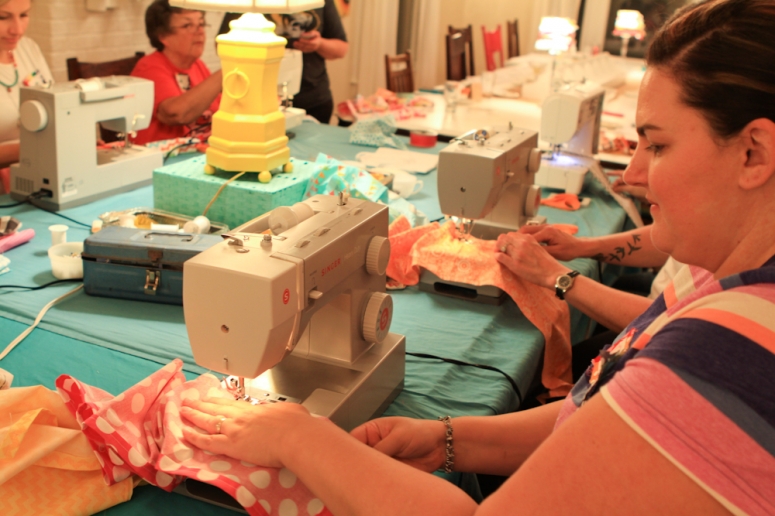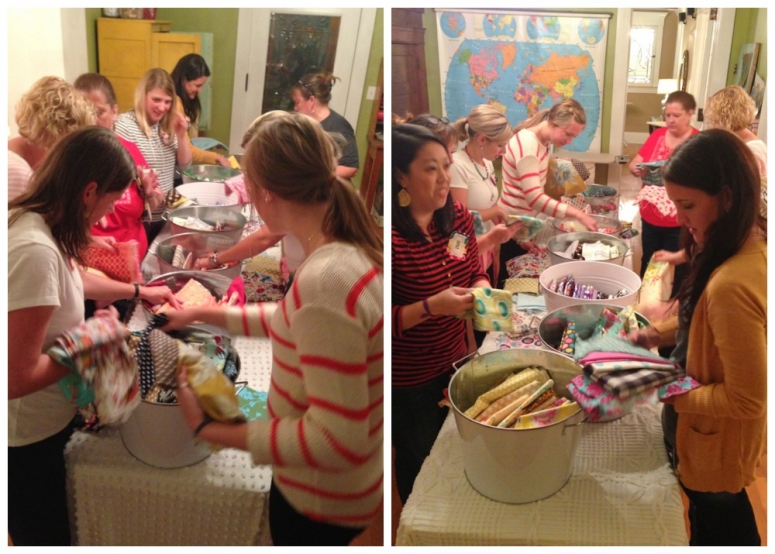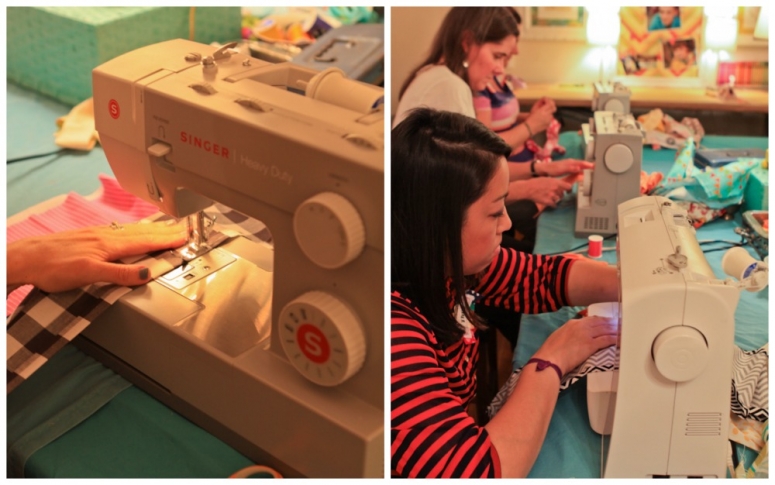 this was a quiet group who was very skilled with the sewing machines.
they knocked their aprons out quite quickly on friday night.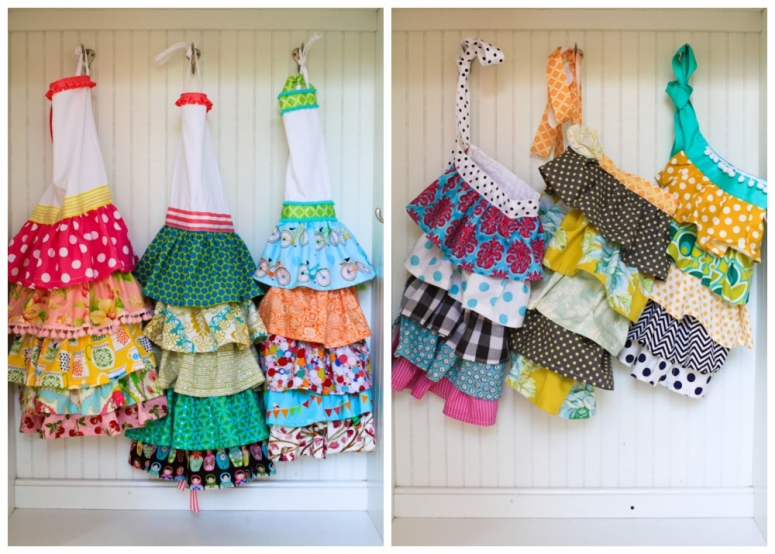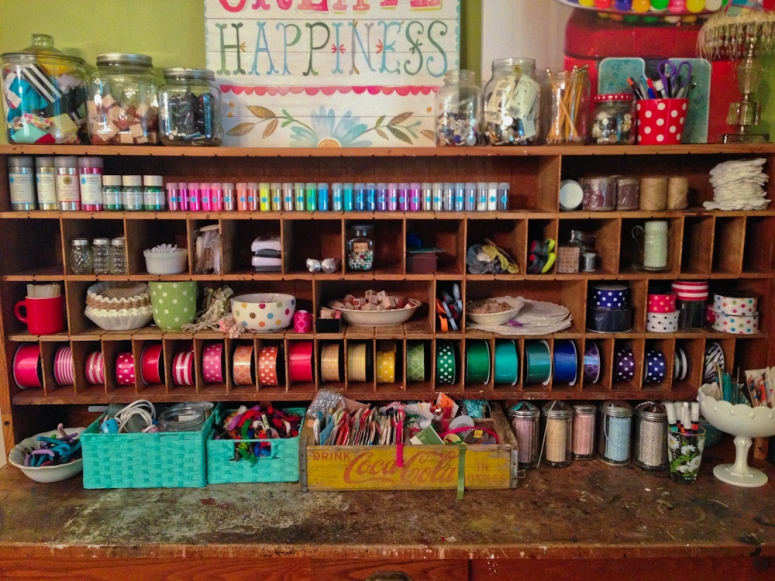 on saturday we had an extra stop for shopping at Kerry's Barn Sale.
we enjoyed lunch there and a cupcake.
coconut creme for me obviously.
the shopping was super!
we headed to Bearly Makin It and their barn after Kerry's sale.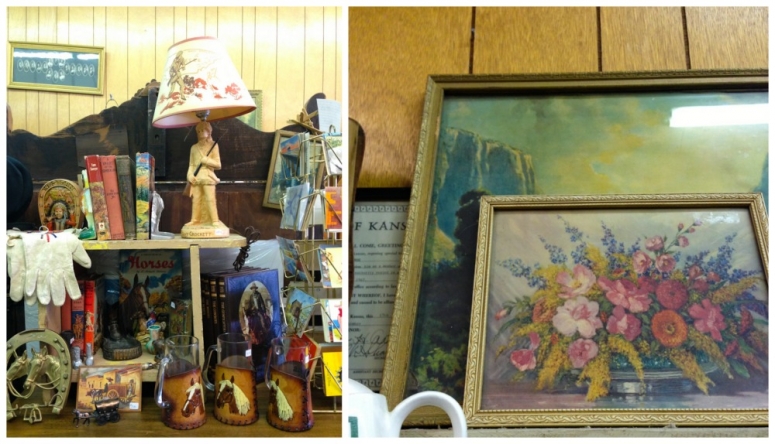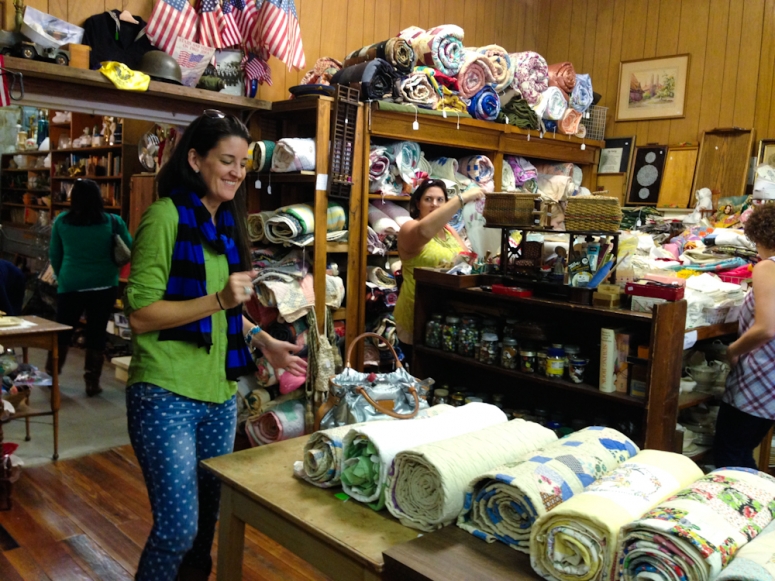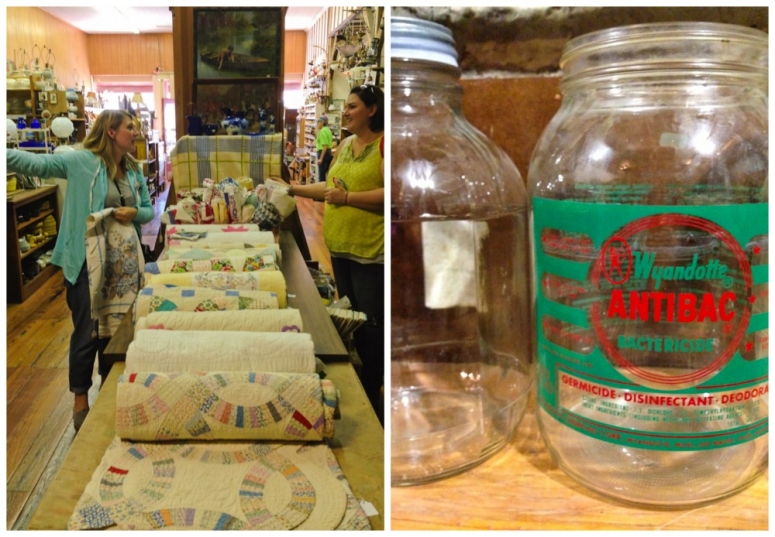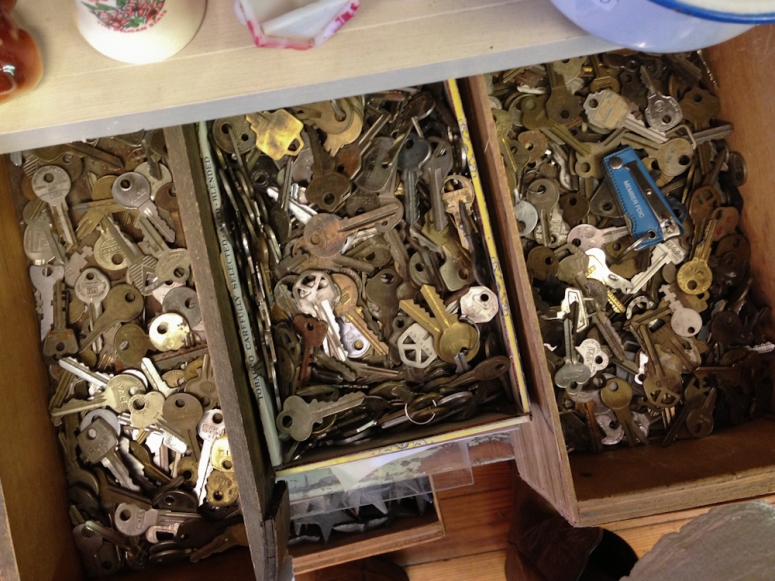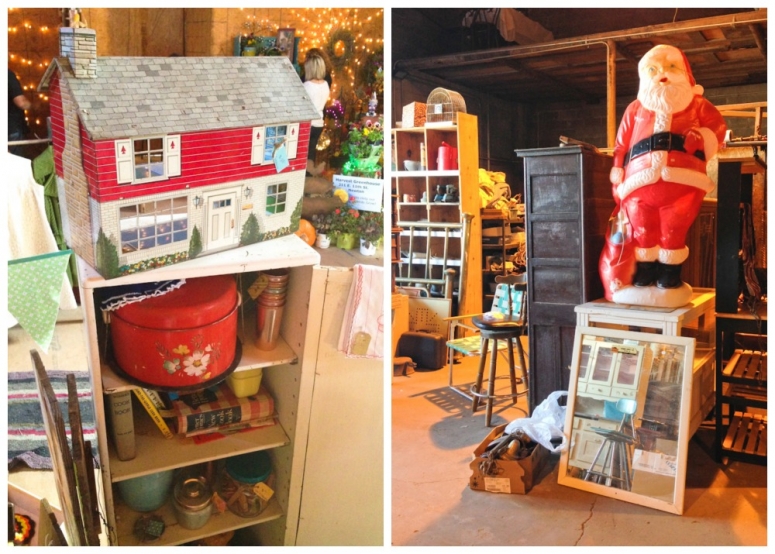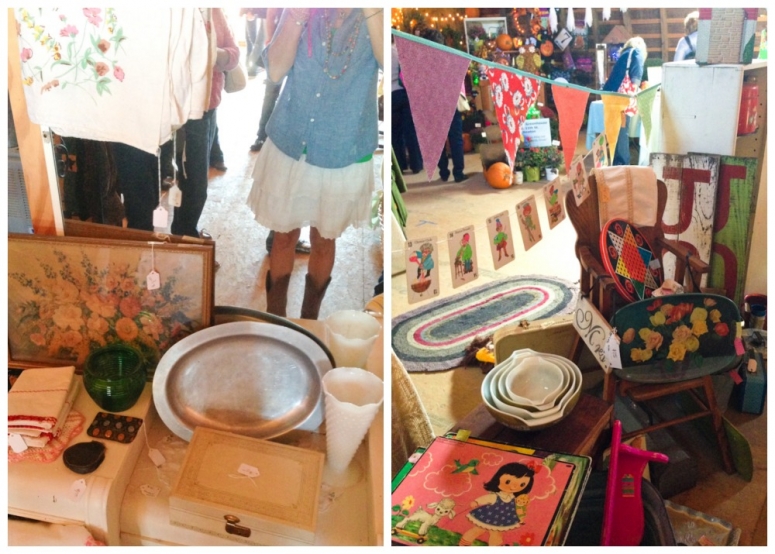 show and tell of everyone's treasures back at the Craft House.
i pretty jealous of Tracey's score of the big jars filled with trims and sewing notions….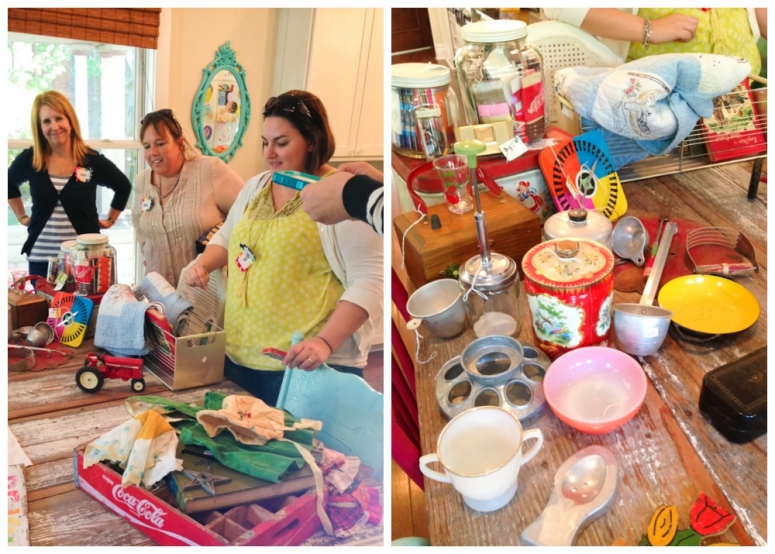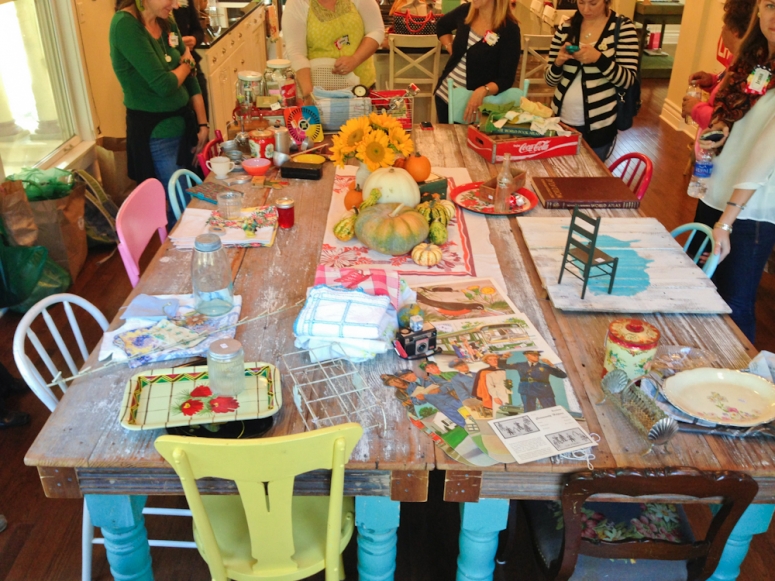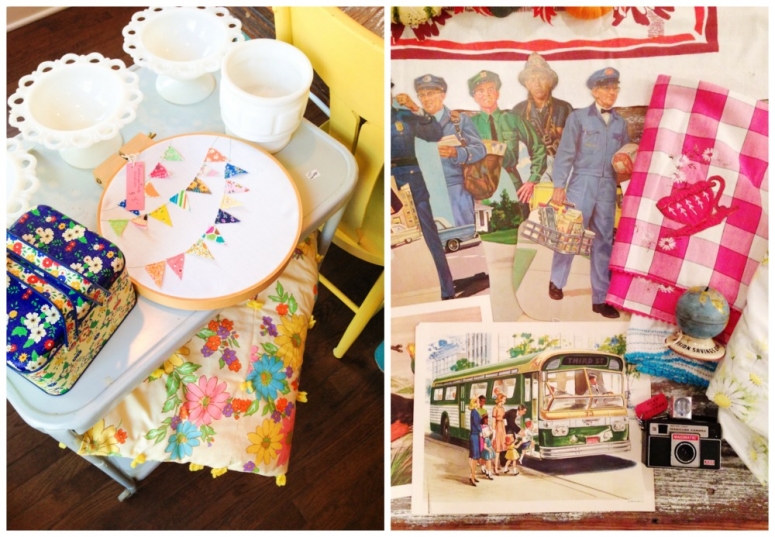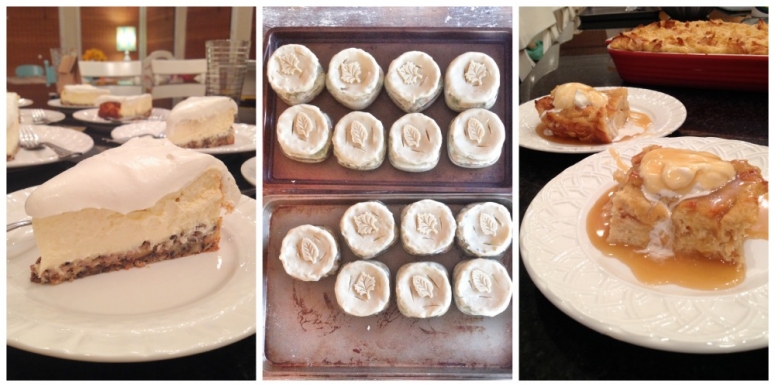 kimberlee makes such crazy good food every time.
i mean… come on…  individual Chicken Pot Pies??!!
and not only were they completely adorable… they were SO YUMMY.
she made Pam's Cheesecake and Bread Pudding with Caramel Sauce for desserts.
there are no such things as calories at the Craft House.
they don't exist…. tell me this is true…. please?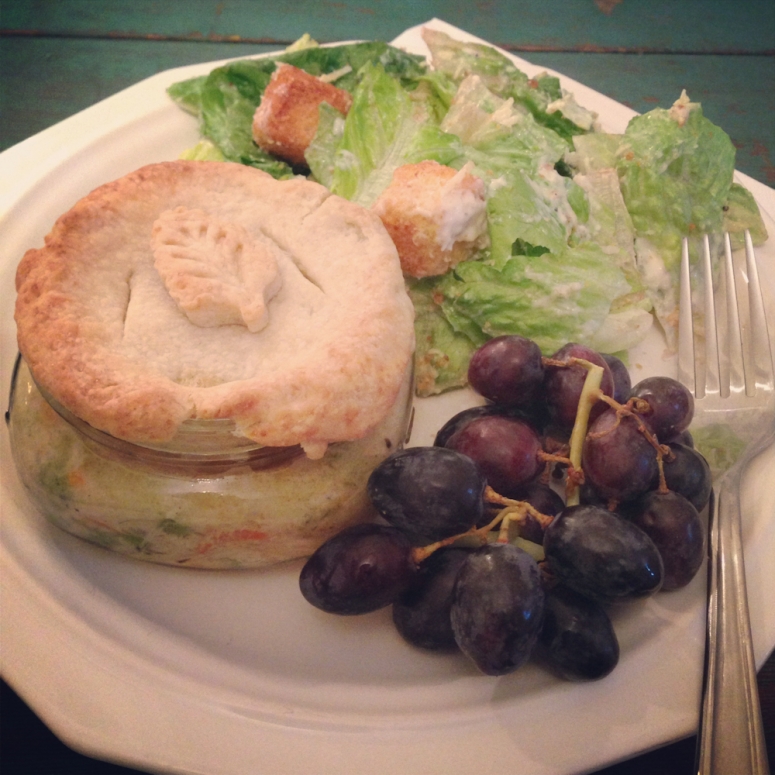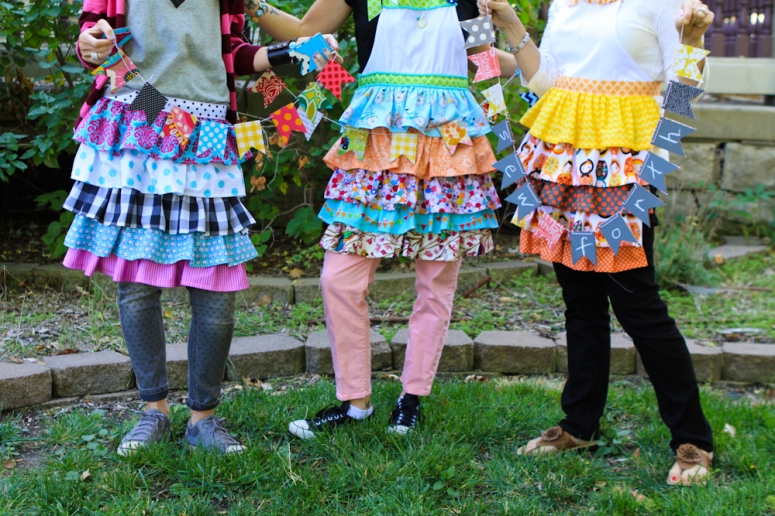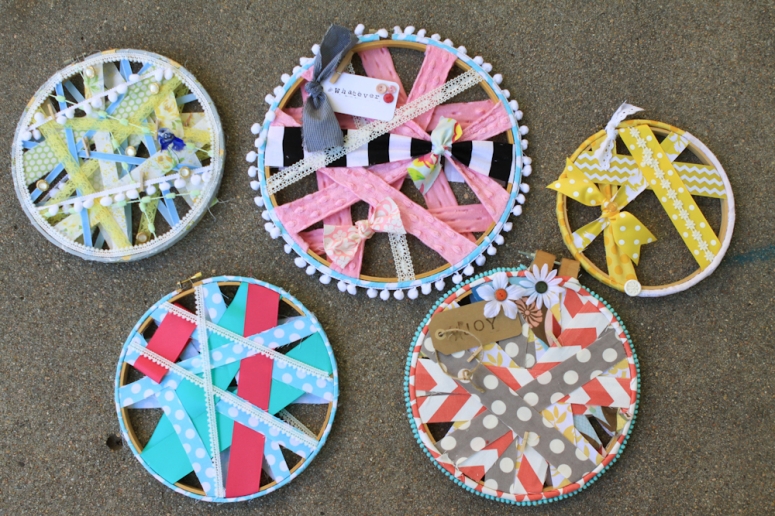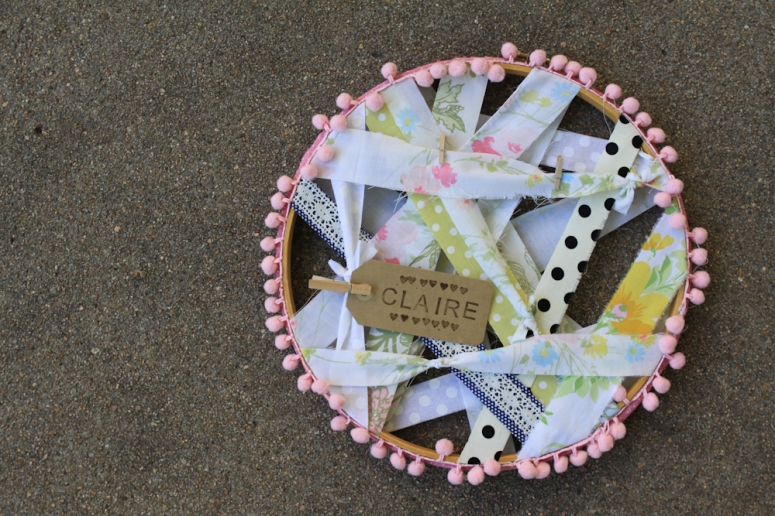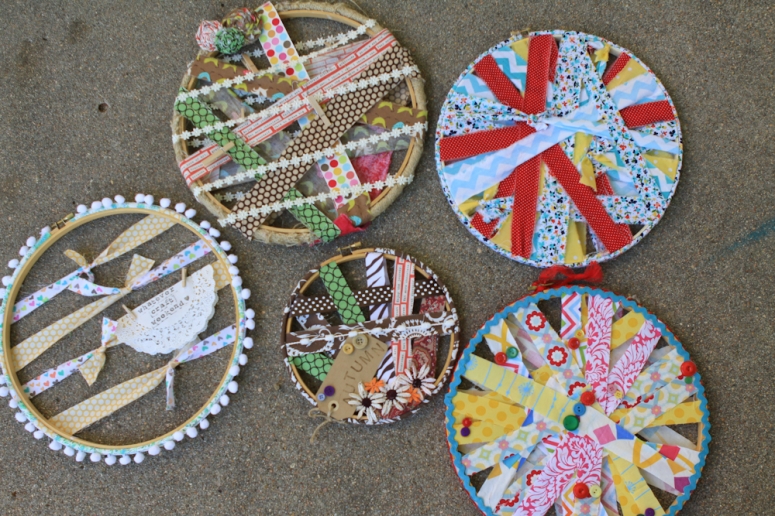 trish led a project of cute hoop art that could be for a picture or just to hang on the wall.
aren't they sweet?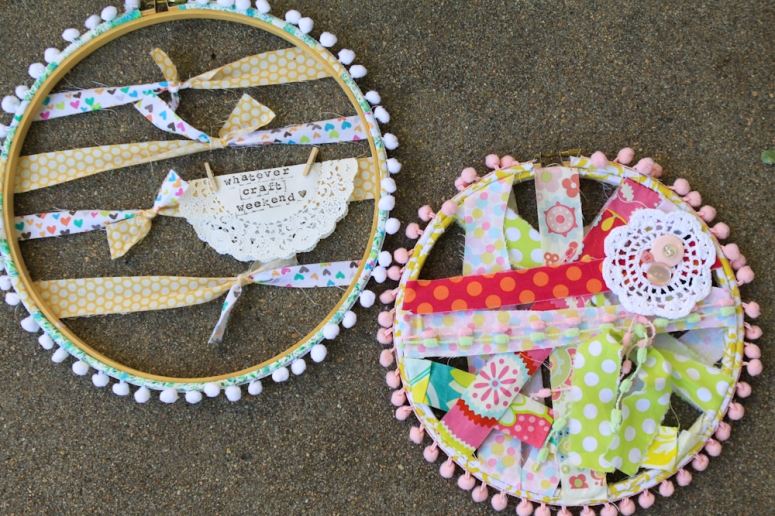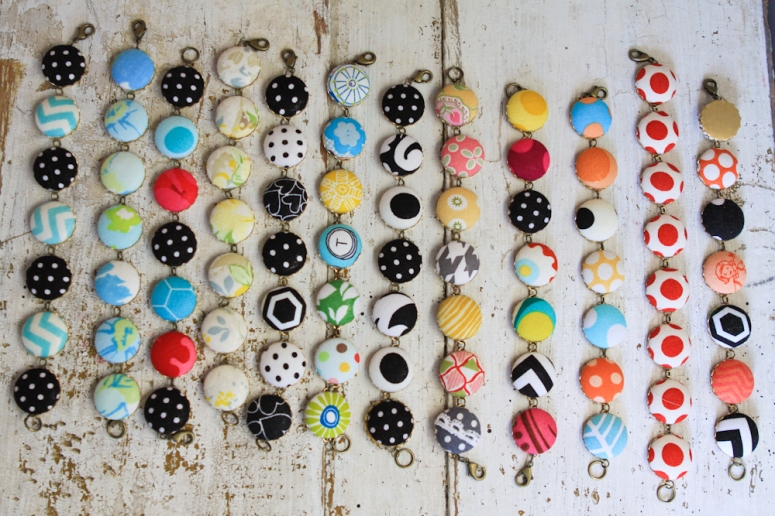 we made covered button bracelets… every one is SO CUTE!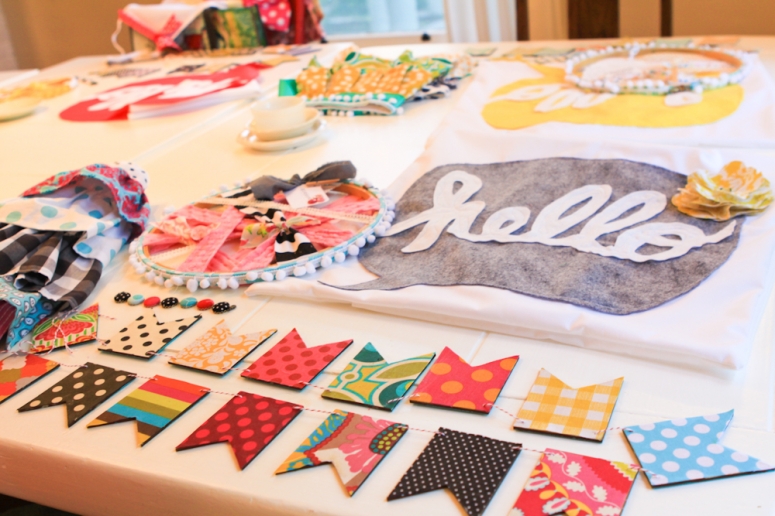 the Say Hello Shop sent their wood bunting as a sponsor.
they are all so fun to see how everyone makes them unique.
we used scrap fabric and chalkboard paint.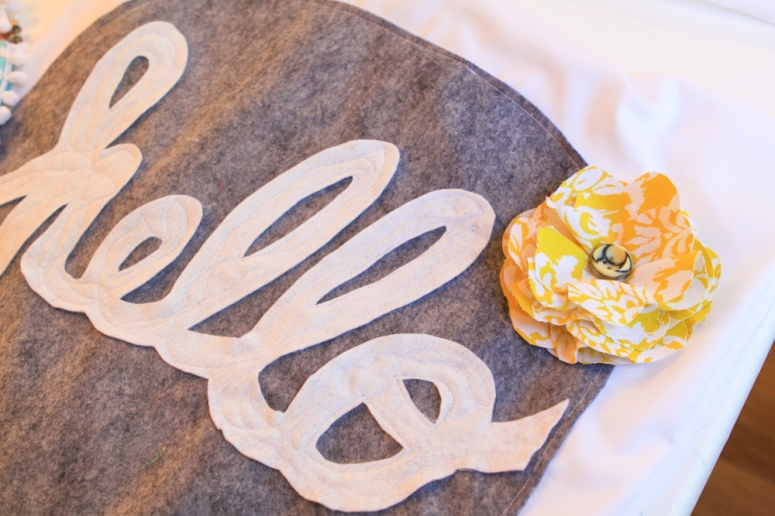 Benzie Design sent her super amazing felt for making these Hello pillows.
the combos that everyone used and the details they added were so creative.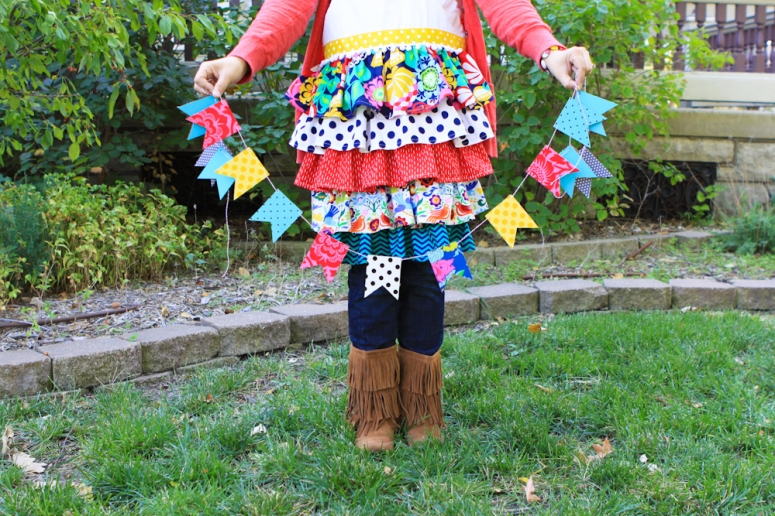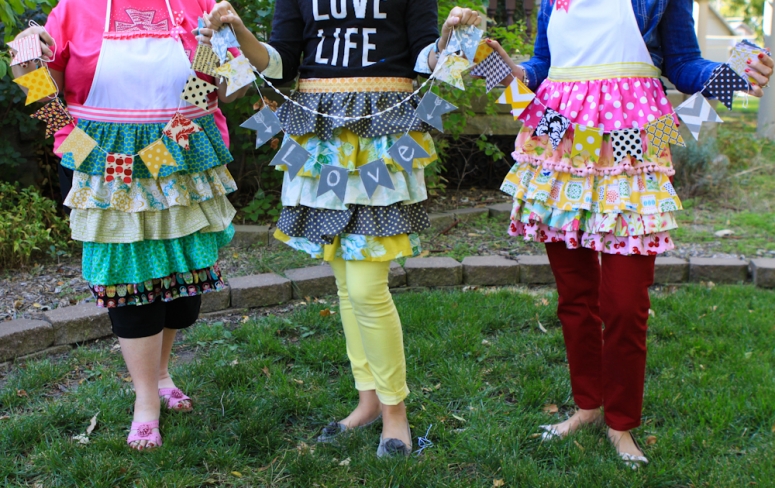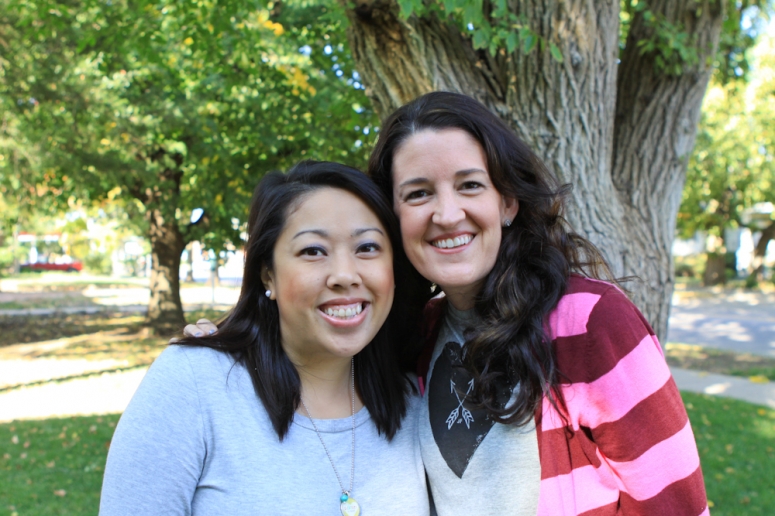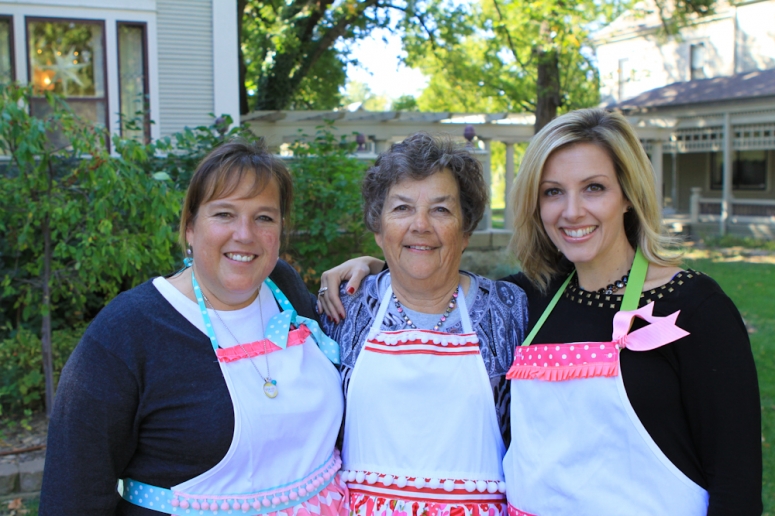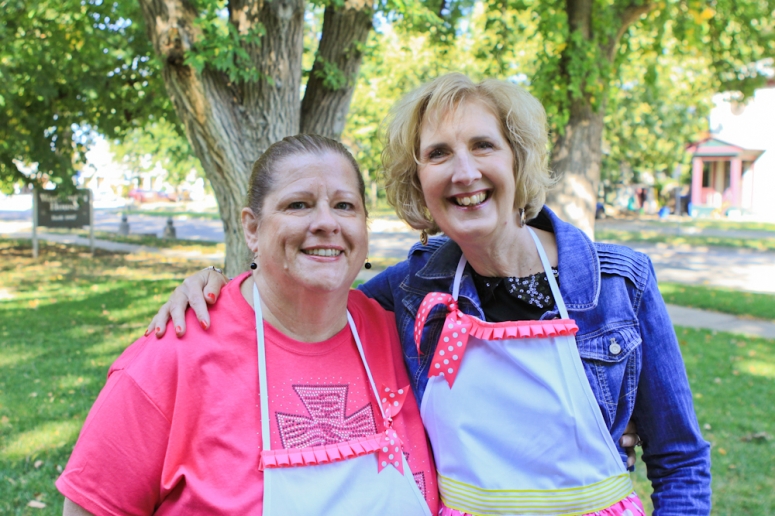 these ladies were all so special.
i loved meeting each of them.
Craft Weekend is a lovely break from the routines of everyday life.
these ladies are fed delicious meals… don't have to clean up afterwards… get to create for hours with tons of supplies… get to sleep in… go shopping…. and create some more… while making new friends!
CRAFT WEEKEND ROCKS.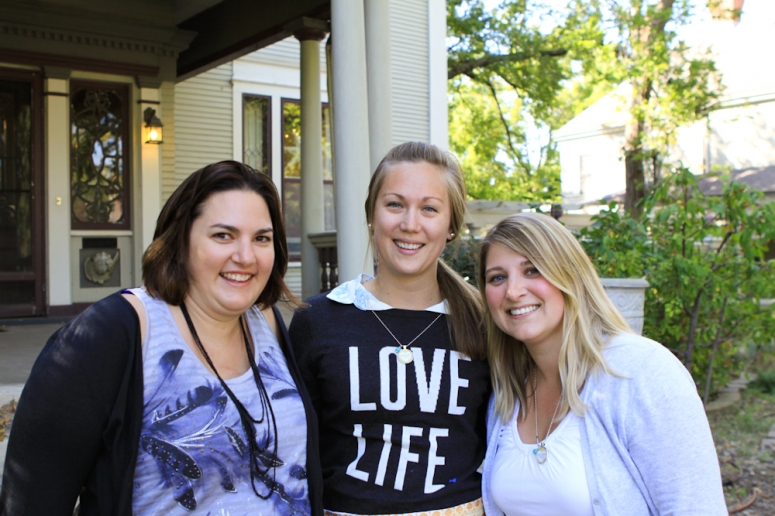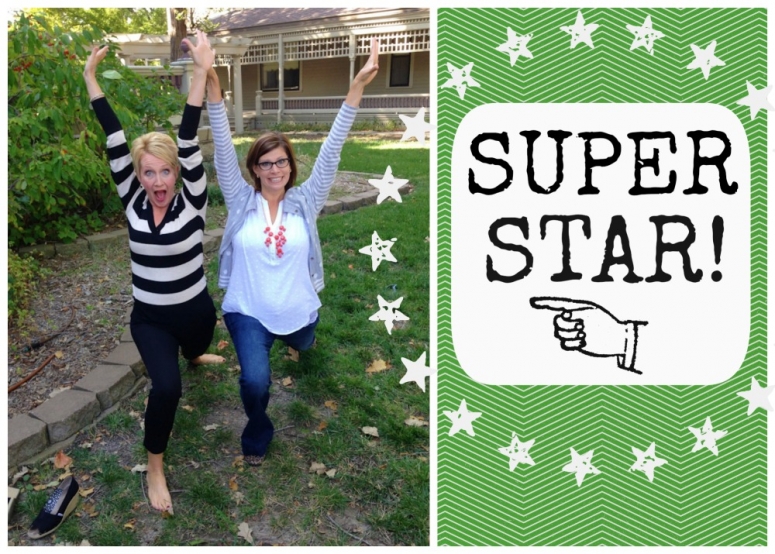 yep.
we are dorks.
i sure do like working with that lady.
we have the most fun.
if you would like information about Craft Weekend you can click on the CRAFT WEEKEND button at the top of the page.
and then get on the wait list!
it will be such an awesomely fun weekend together!