OK… i would like you to meet my friend Marta from Haus of Girls Fit Family
for the past two months i have been in a nutritional information group with her.
i have learned so much!
i am greatly encouraged & inspired by her.
she is a mom…. runs a daycare… AND is a fitness specialist!
i feel like when we talk, she can truly understand the hectic pace of my kind of schedule with lots of kids and activities AND work!
not to mention just the everyday wear and tear of womanhood… emotions, hormones & cravings.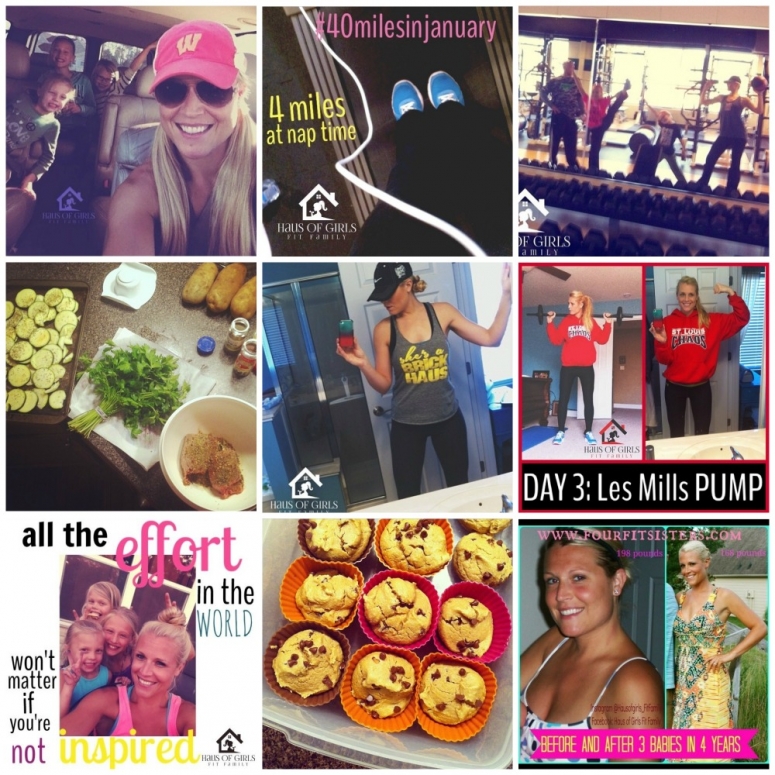 Marta comes from a whole family of fitness.  🙂
she and her sisters all lead fitness groups, eat healthy and train others.
their blog is called Four Fit Sisters.
it's a really cool space!
they each contribute posts about health, fitness and mommy kind of stuff.
but even if you aren't a mommy or don't have little kids at home… it is all good stuff.
well… with Marta's encouragement… i am taking the 21 Day Fitness Challenge.
watch this quick video and see what it's about.
(side note:  if i ever EVER do an interview in just a sports bra please shoot me)
(not judging her… i just KNOW no matter what… in MY lifetime… bra interview is not happening)
so i am taking the challenge!
WHY NOT right?!!!
it's only 21 days…. that is only 3 weeks!   (i am a math wizard)
i can do anything for three weeks!
i am so curious so see what i can do in 21 days.
and those people at the end of the video that stick with it… that is RAD!
WOULD YOU LIKE TO JOIN US?!
wouldn't that be fun to see what we could do together!
(also… the containers are rainbow…. obvious good choice.)
if you would like all the details about this 21 Day Challenge, email Marta at hausofgirls@gmail.com.
the program goes on sale on monday and we start on the 10th.
tell me if you are joining in too!
i am pumped!