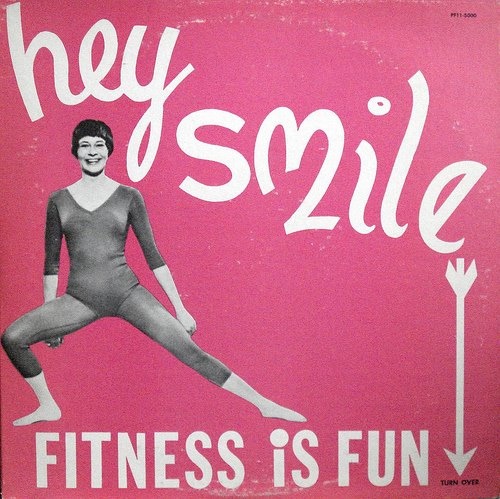 so i have been thinking the past few weeks about health and fitness a LOT.
i have loved the 21 Day FIX.
LOVED!!!
the only thing that i didn't love was my own will power over peanut butter m&ms.
and that is not 21 Day's fault.
my plan… is to keep on the 21 day schedule with meal planning & workouts through may.
then also adding back in some running with my friends when the weather warms up.
the 21 plan is easy to maintain and i like not having to think too much about what i am going to do each day.
i just do the workout on the schedule and follow my meal plan i made.
i know Marta will be facilitating more groups.
i recommend them for everyone!  they are SO informative and encouraging!
JUST DO IT!!
(i think you need to pre-order now if you want to specifically do the 21DayFix because it sold out quickly..but ask marta)
i made a list of some helpful tips if you are having a hard time trying to fit in a workout and/or trying to change your eating habits.
because let's face it… it is not easy.   we are ALL busy.  we are ALL tired.
these are some things that are helping me out right now!
1.  set out your work out gear the night before.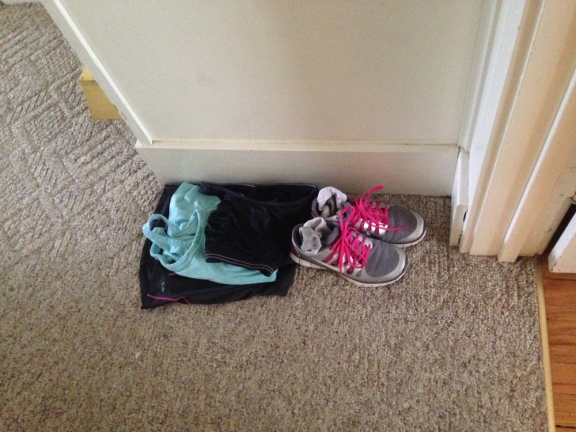 when everything is out and ready you are one step closer to not talking yourself out of your workout.
i put mine in the hall in case my husband is still sleeping when i get up.
2.  workout first thing in the morning… before anything else.
you are practically still sleeping so you won't notice until about 10 minutes in.  HA!
i know you morning people know this secret already.  (it only took me 38 years to figure it out…)
but if you get up and workout early, before your kids get up even, your day will go SO MUCH BETTER!
you have energy!  you are awake for your kids at breakfast!
you get a whole bunch of stuff done that would take so much longer had you slept later and been more tired.
TRUST ME… i understand the sleeping in.
i am the queen of sleeping in!
every morning i think "NO.  UGH.  I HATE THIS.  I WANT TO SLEEP."
every. single. morning.
but…
halfway through the workout i am bursting with endorphins that did not exist before!
i am pumped!
it has been so good for the whole family.
because this mama loves to sleep…. like reallllllllly loves it.
but a smiley, happy, sweaty mama is so much nicer at 7 AM than the crabby, please-be-quiet-and-don't-talk-to-me mama who can't open her puffy eyes.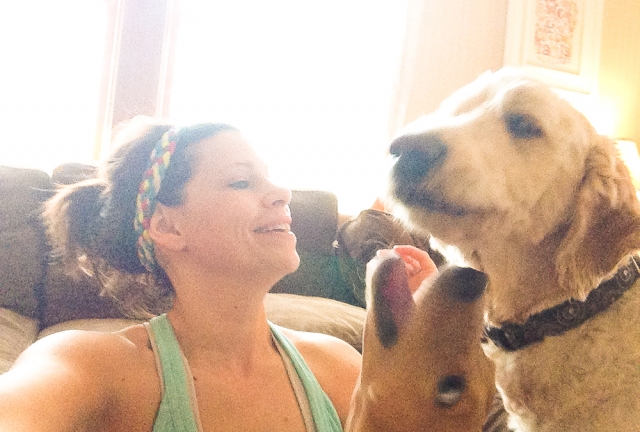 even the dogs will be happier.
3.  take your food with you.
i have a cute little cooler bag that i drag all over the place.
and these kind of containers make it great for portion control and two different kinds of snacks.
if you are already stocking your kitchen with loads of healthy options this should take you hardly any time at all.
if you aren't… you should start.
buy twice as much fruit and veggies and half as much processed food the next time you shop.
give it a try.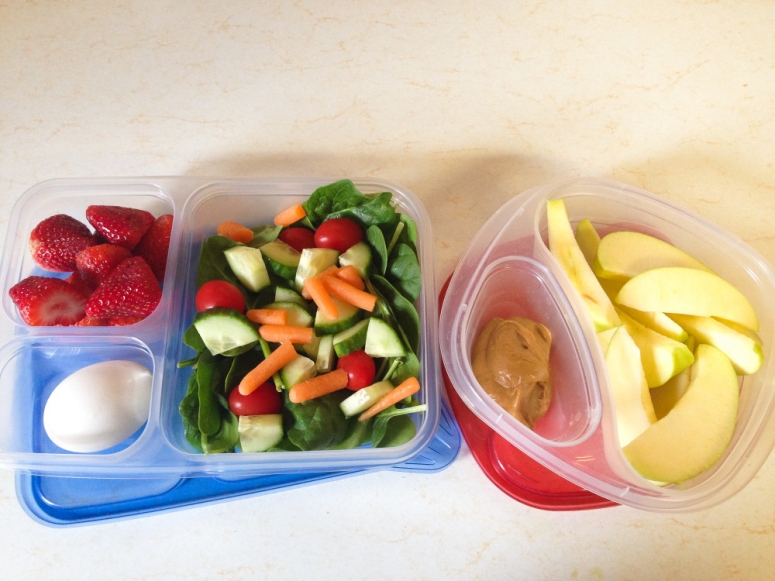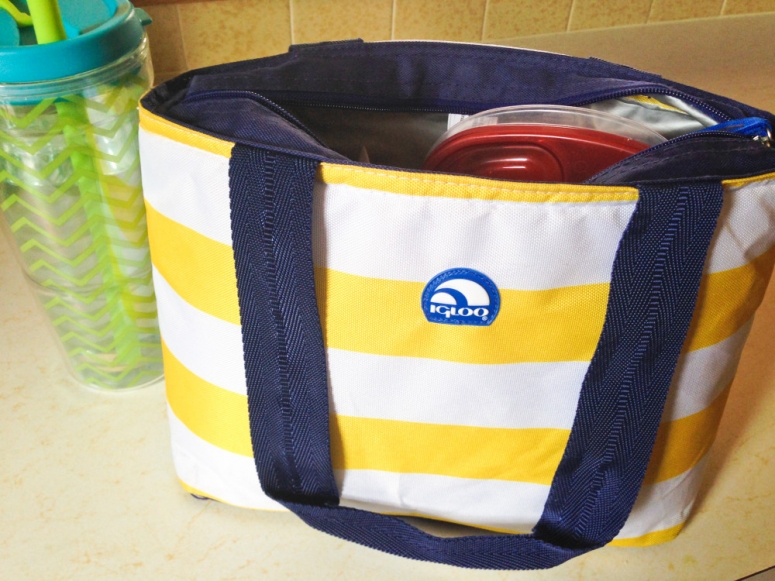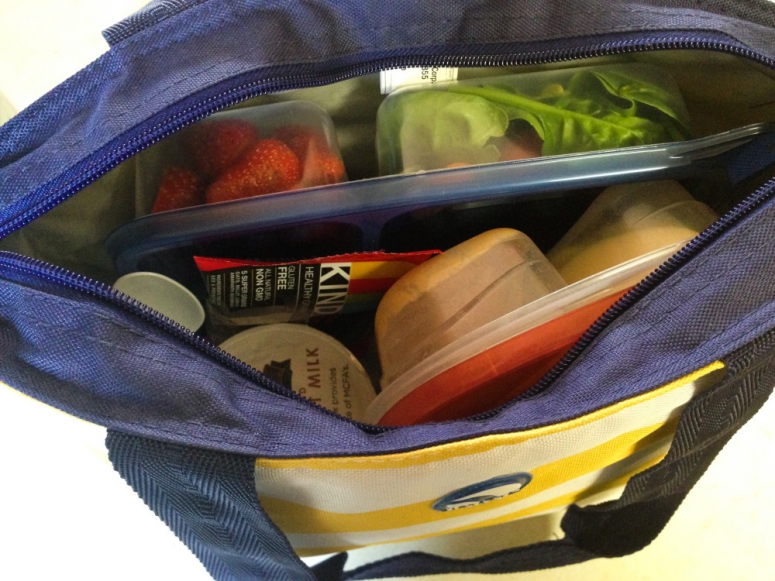 4. HYDRATE.
my drink of choice is water.
we all need LOTS of it everyday… possibly much more than you normally drink.
i love coffee and drink that all the time too.
but when i am out and about i always have my water cup but i was running out all the time.
then i would be thirsty and annoyed… because even if you went through a drive through and ordered a water… it tastes like grease!
and if you drink soda i am sure as soon as your water would be gone you would be dying for a soda at a drive through.
so this is my solution in my car.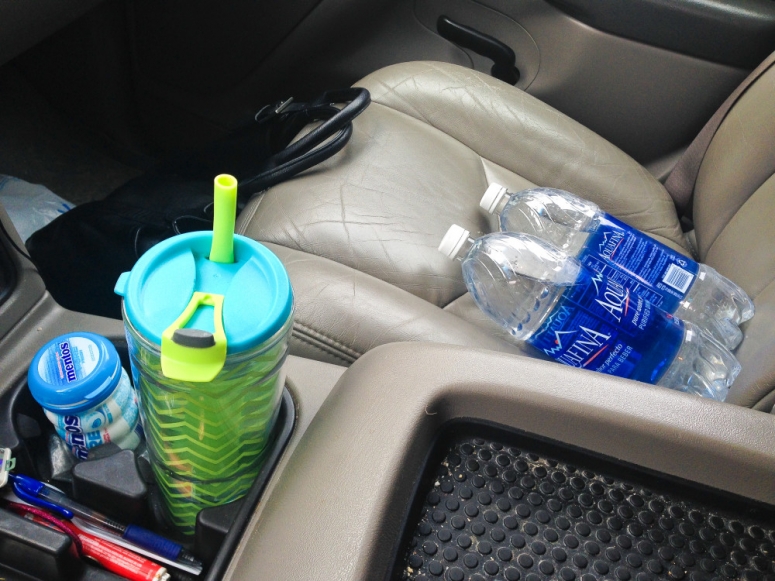 (do not look at my dirty console… just UN-see that ok?)
i refill them almost everyday.  then i always have more water on hand.  and i have a healthy drink when my kids say "I'm thirsty!"
no more missing out on drinking my water when i want it.
and no excuses.
5.  get rid of that junk food in your house that temps you.
just throw it away.
literally.
(and pour stuff on top of it so you don't take it back out of the trash…)(not that i have ever done that….)
it is bad for you.  (peanut butter m&ms… i am talking to you!!!)
it's better off in the trash than in your body.
and don't get fast food anymore.
just don't.
it's gross…. i mean… it really is!
the only "fast food" place i can still handle occasionally is Chipotle.
that is certainly not perfect either but its a much healthier choice than Wendys or McDonalds.
all that other greasy food?
you know it's bad… you know it.
so we have to just say enough is enough.
and stop the madness.
i am sure i will eat fast food on a rare occasion but not weekly and not even monthly.
it would be out of pure necessity ("no place to eat for the next 3 hours on a road trip" kind of necessity)
6. find some accountability.
it is such a great motivator to know someone else is cheering you on.
there are lots of ways to have accountability… i personally really like the groups marta is leading.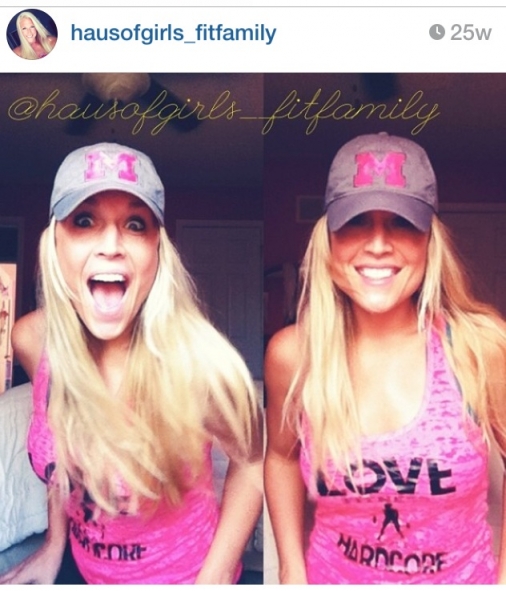 and meeting with my girlfriends for running (or walks when i have too much to talk about  😉
we keep each other motivated.  we build each other up.  we encourage.  we sympathize.
we give grace.  we support!
as a busy mom i need to hear from someone who can really understand what that means.
it is constant… right?
as moms and women we are all go-go-go.  we don't get time off.  we are all day and all night.
so i need to hear i am not alone and that i am doing ok.
accountability for me needs to be understanding and encouraging… no guilt or shame or teasing.
so be sure to choose your accountability wisely.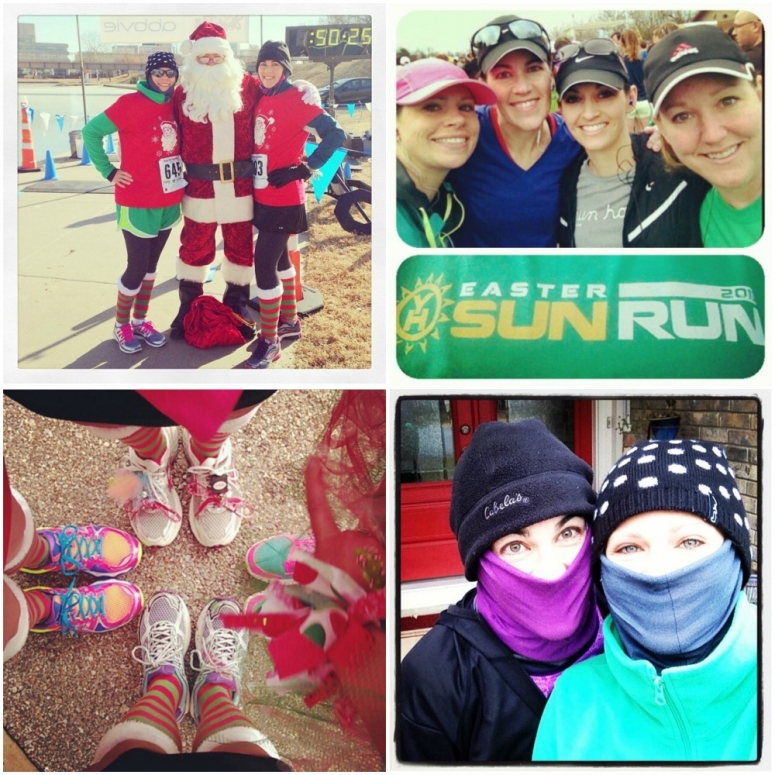 and if you don't have girlfriends to do that with… MARTA will be your friend!
she will be those things for you!  having a coach is pretty great.
7.  LAST tip…..you have to take care of YOU.
YOU are an important, beautiful, amazing creation made by an Almighty God.
it is true!
and YOU are in charge of it.
what you eat is up to you.
what you do with your body is up to you.
as grown women… no one else is going to take of us anymore.
that means YOU have to schedule your time to exercise.
that means YOU have make healthy choices one day at a time.
that means YOU have to be the one to schedule a massage for yourself.
or a hair appointment.
or a date night!
or a girls night!
or just a stinkin nap.
you need rest and recharge and good foods and exercise.
and you have to do it for YOU.
i listened to a sermon last week & the line that stuck with me was
"no one plans to ruin their life… they just don't plan not to"
i think that is true for our health and self care too!
none of us say out loud  "i am just going to eat everything when i am stressed or sad and not get off this couch"
or  "i am just going to take care of everyone else all day every day & make sure there is no time left for me to recharge."
but we don't do things to prevent it and we end up doing just that.
don't forget about you.
your body is worth 30 minutes of exercise.
your body deserves healthy foods over junky stuff.
your mind craves time to rest and relax.
God made you awesome…. so BE awesome!
what are your thoughts?
i would love to hear them.
even if your thoughts are "geez meg you are losing your mind"
let's hear it.
what are you doing?  what do you want?  how are you getting there?  what motivates you?
🙂