so summer is here.
the kids are home with no routine.
how does it creep up on me every single year?!!
we need that summer list made.
we need a plan and a bit of a schedule.
more reading and drawing.
less tv.
more crafting and baking.
less screen time.
more swimming.  more sunshine.
less basement darkness with video games.
on friday… i started this project and it didn't go too well… at first.
there was crying and door slamming and drama.
it had nothing to do with the project but everything to do with moods, feelings, sleep deprivation and new routine.
but i stuck with it.
i knew my mood needed adjusting too so i stayed right at that table with my owl i drew and kept on coloring… for like an hour!
coloring makes you feel better – it's a fact.
and then one kid came back, saw the nearly finished project and said "WHOOOOA! Can i make that too?!"
🙂
and even after that… "WHOOOAA!!!  annie did YOU draw that? I want to make one too! how did you do that?!"
i got to listen to her teach it from the other room.
pretty rad.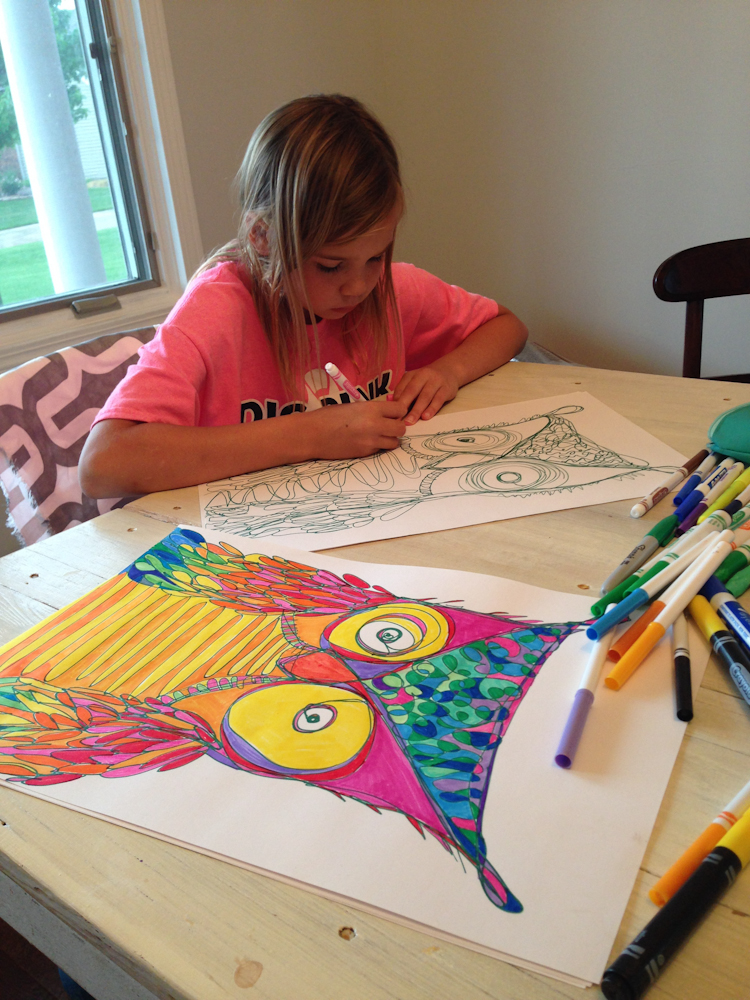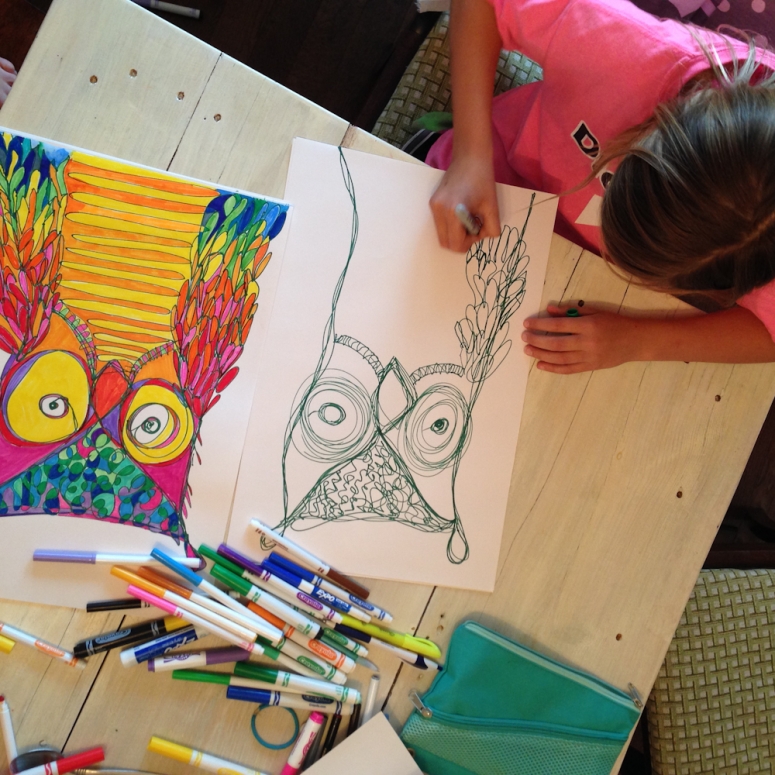 what i say in the video (in case you don't feel like watching) is that this is Continuous Line Drawing.
(or continual line? i don't know)
it's where you draw but don't lift up your pen when drawing… everything is connected.
it's very flowy and swirly.
not many straight lines… just letting the pen move freely.
then filling in each spot with color.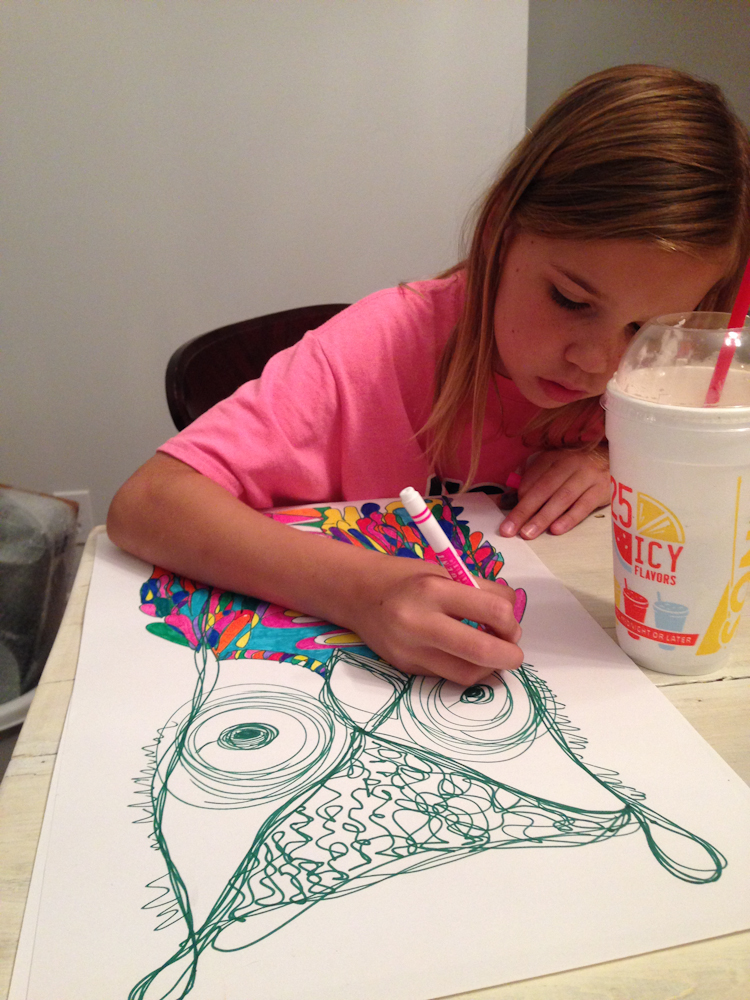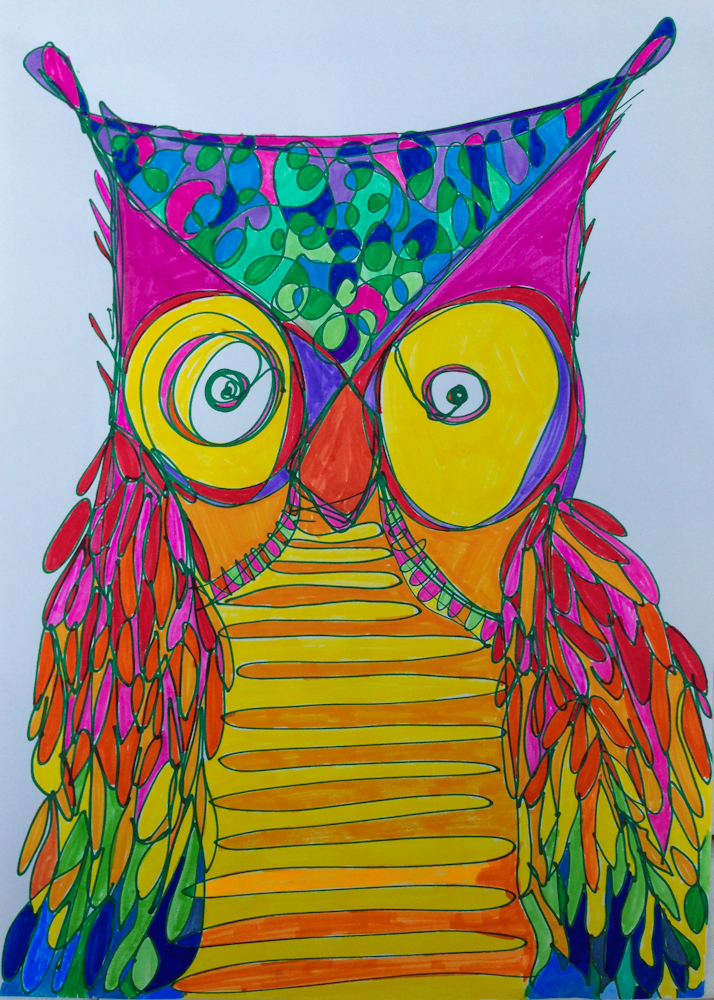 i made a super amazing video on how we made these owls!
just kidding.
i made a very average video of me drawing an owl for over 3 minutes.
but it may help you overcome your fears if you watch it so that you can make this project with your kids… i hope.
annie is a very professional videographer…  🙂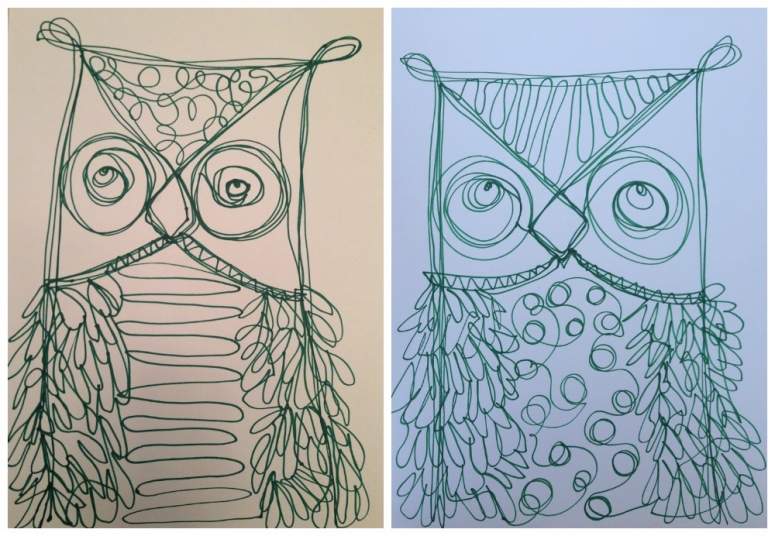 these were a few different designs we drew.
and then you can see this one side by side of the drawing and the colored in drawing.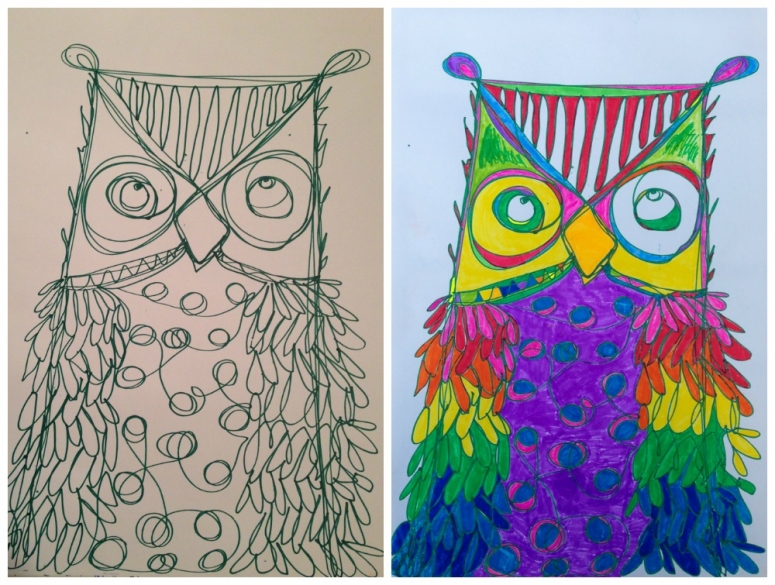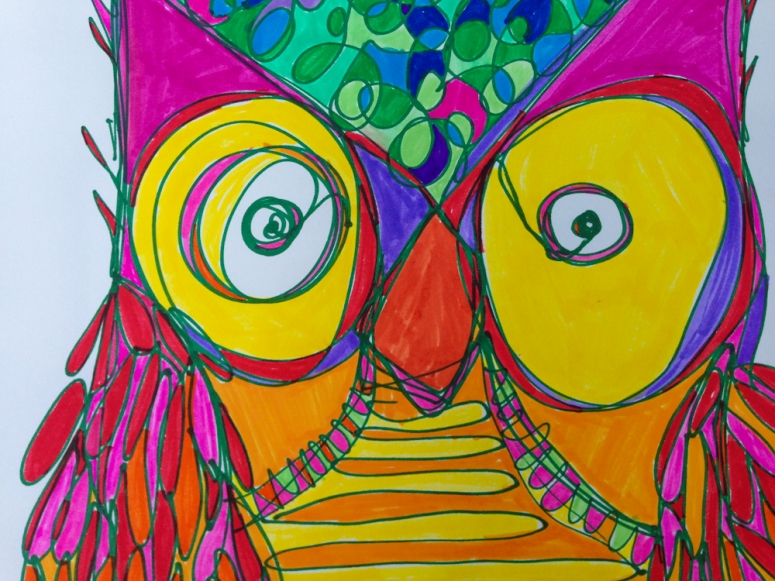 each section… each time a line intersects with another we changed colors.
almost.
these take a long time to color but totally worth it.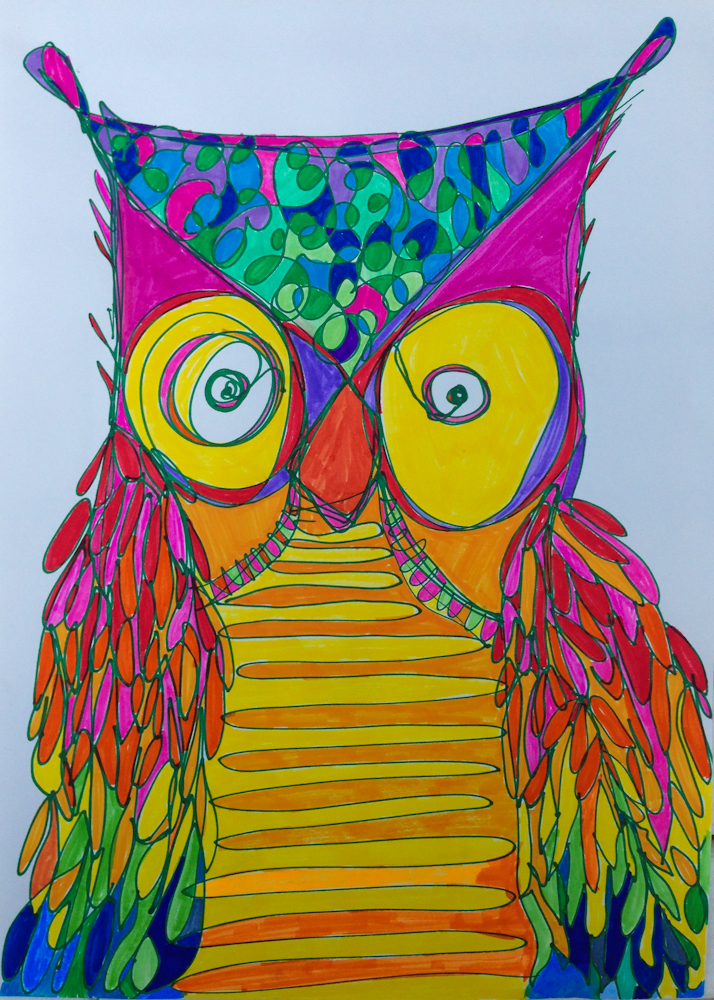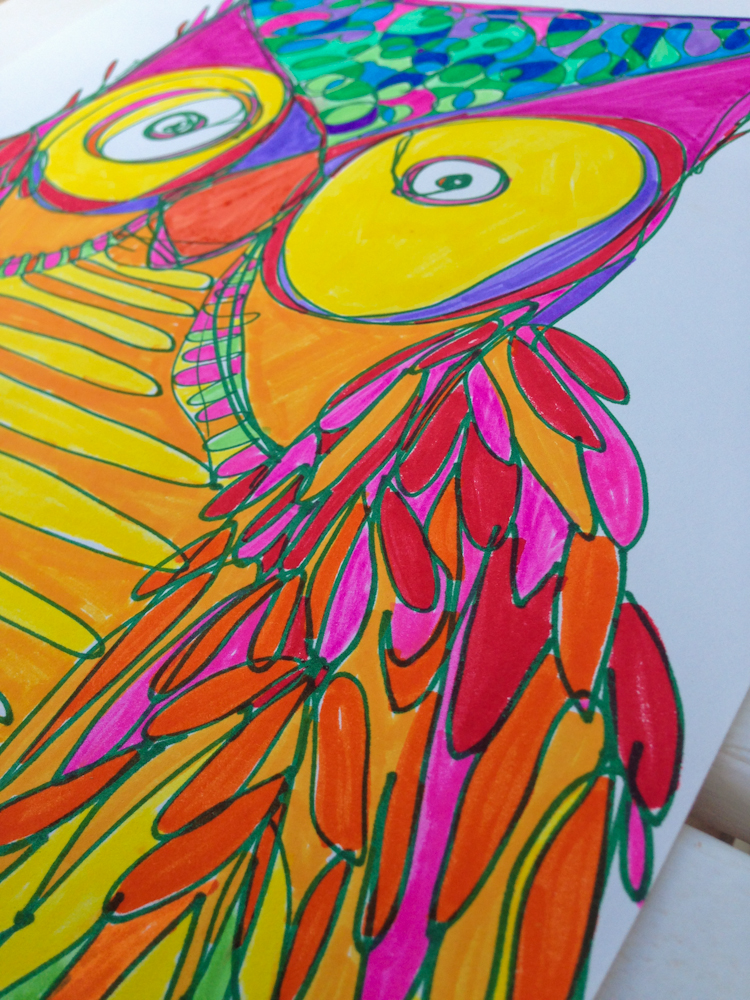 you could use crayon… colored pencil… oil pastel… or markers like we did of course.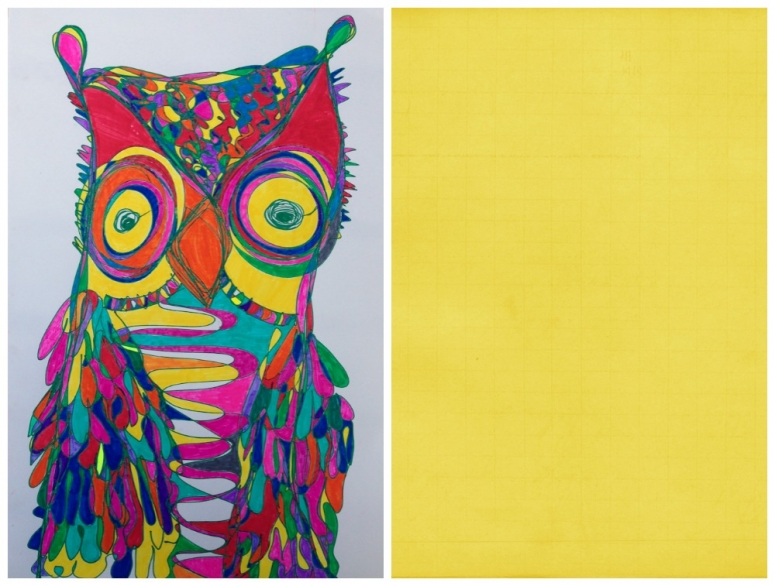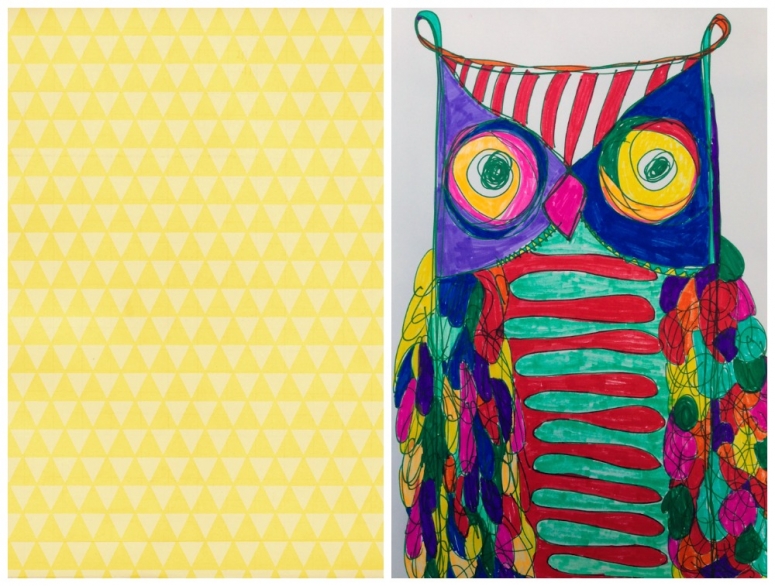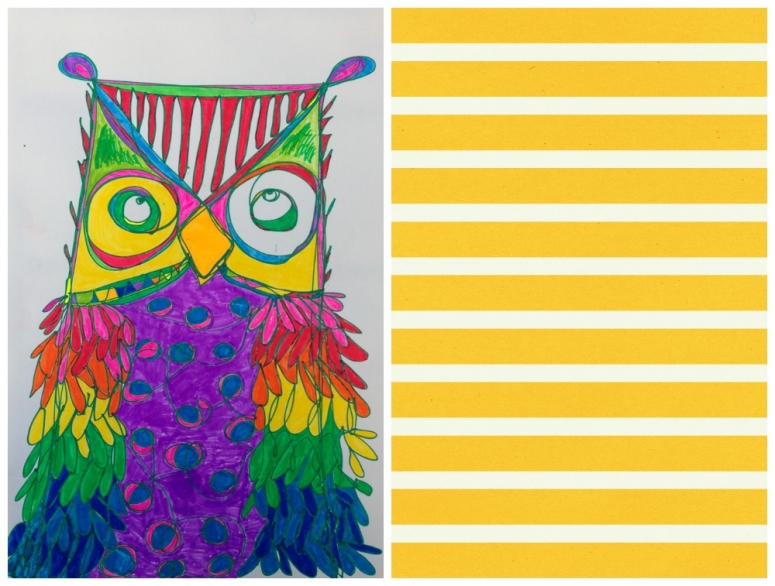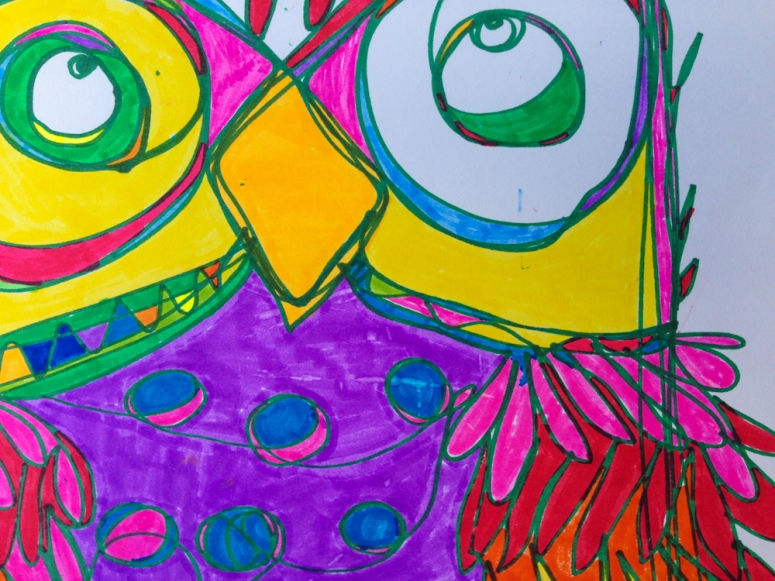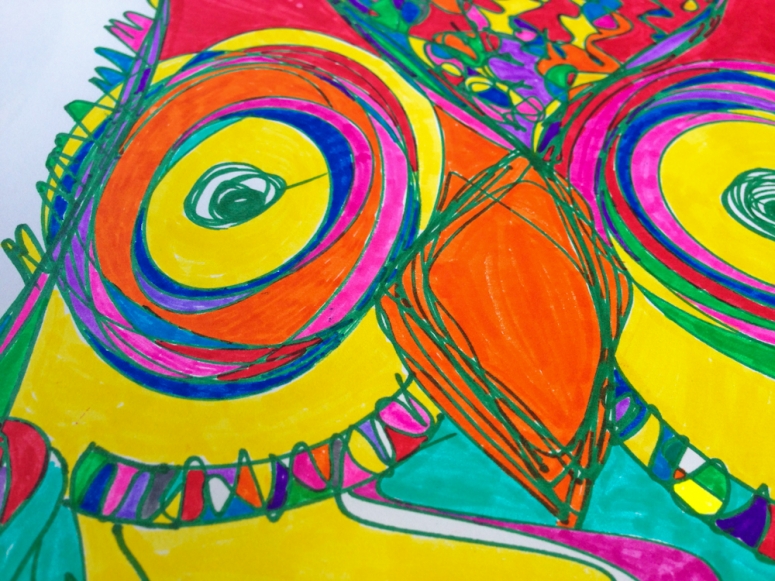 now get going.
continuous line drawing is calling you.
and of course you could draw anything… it doesn't have to be an owl!