the craft house looks its very best 10 minutes before the guests arrive.
we light all the candles.  we turn on all the lights.  we open all the curtains.
music is playing.
everything is clean and sparkly.
and kimberlee and i are making the margaritas!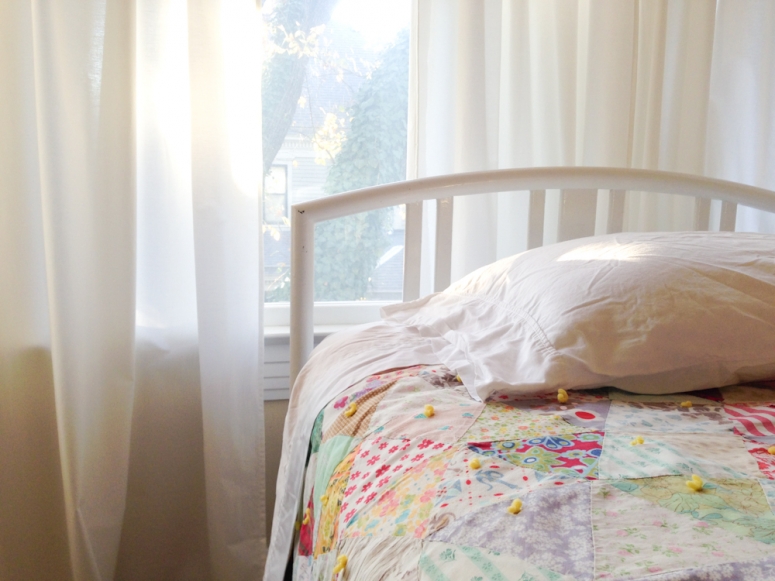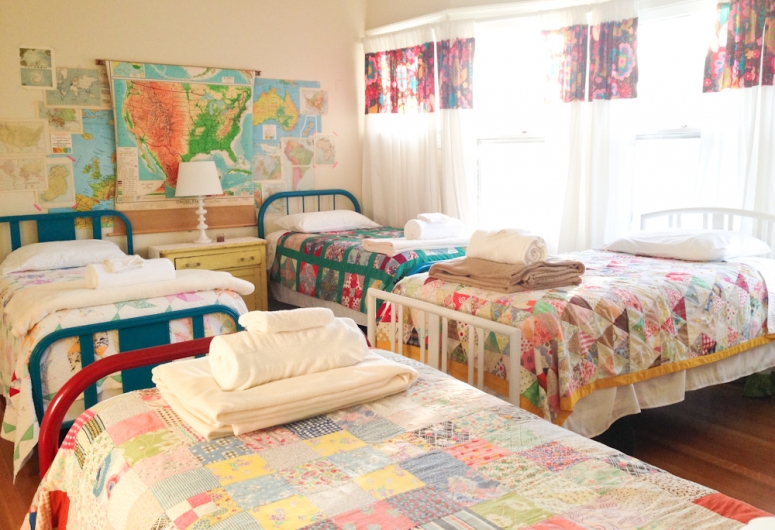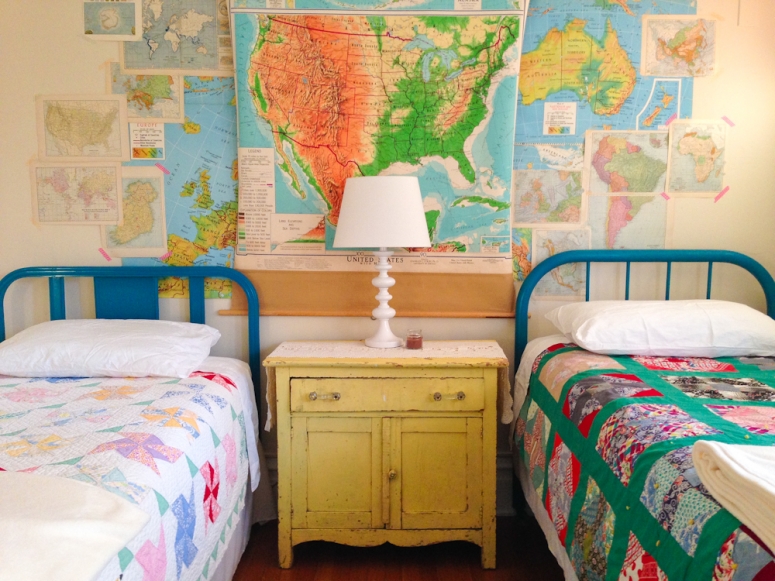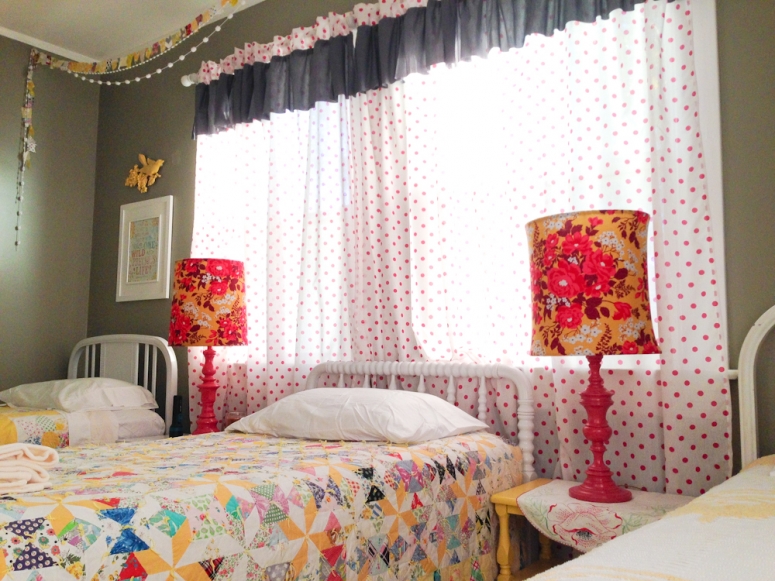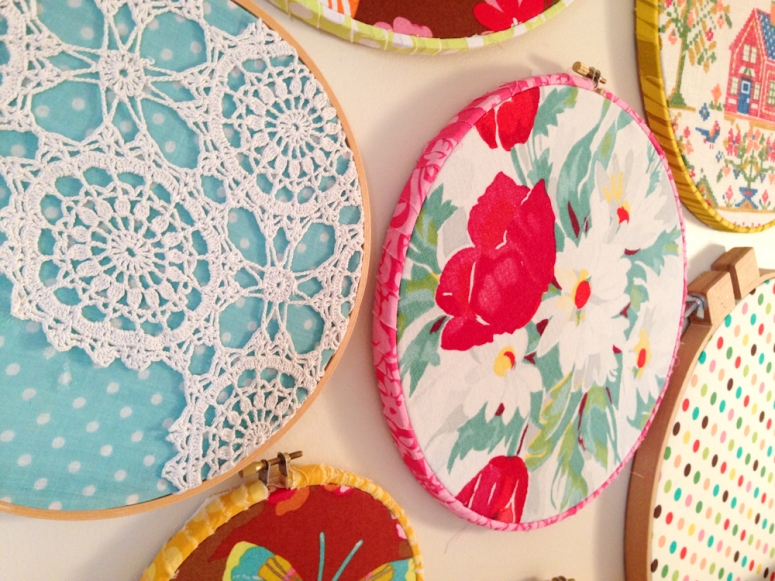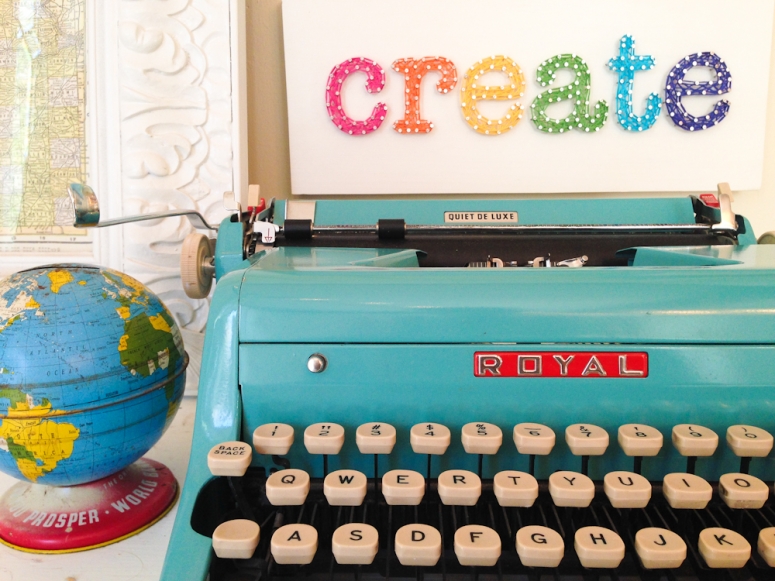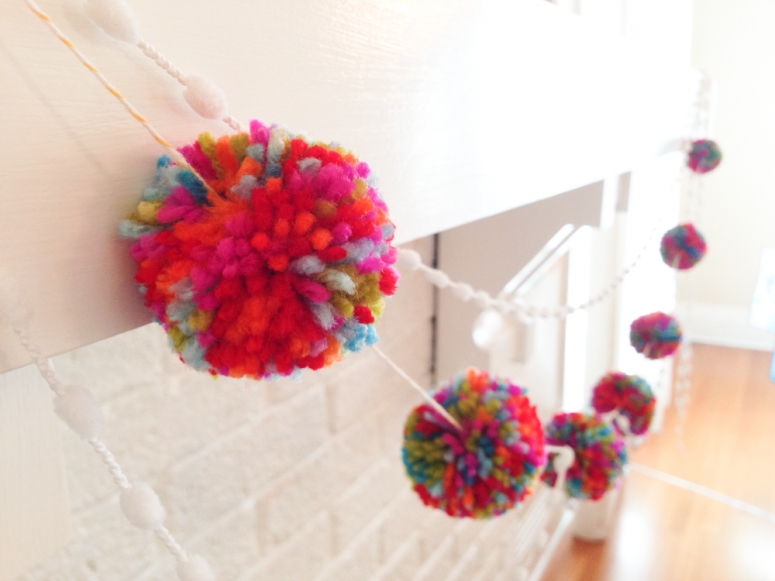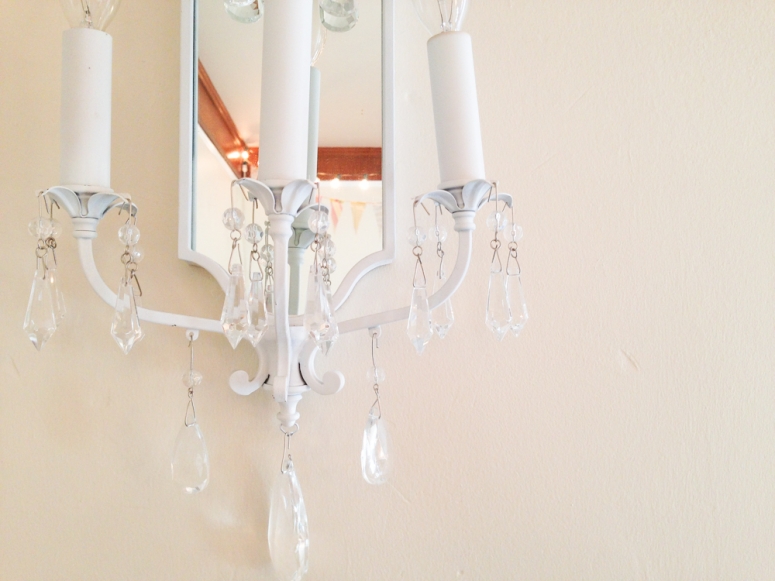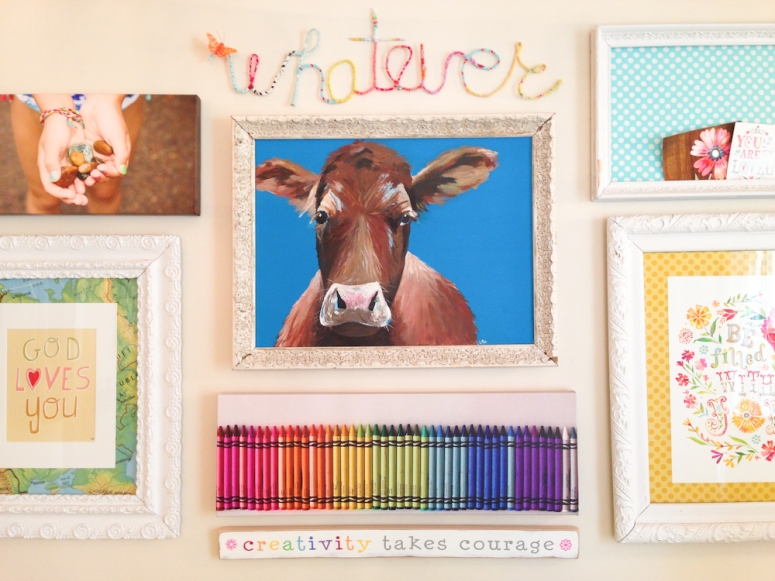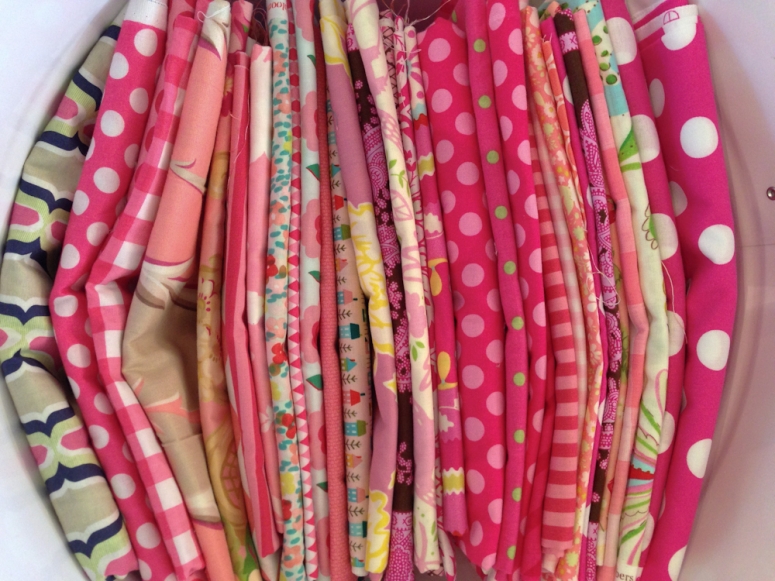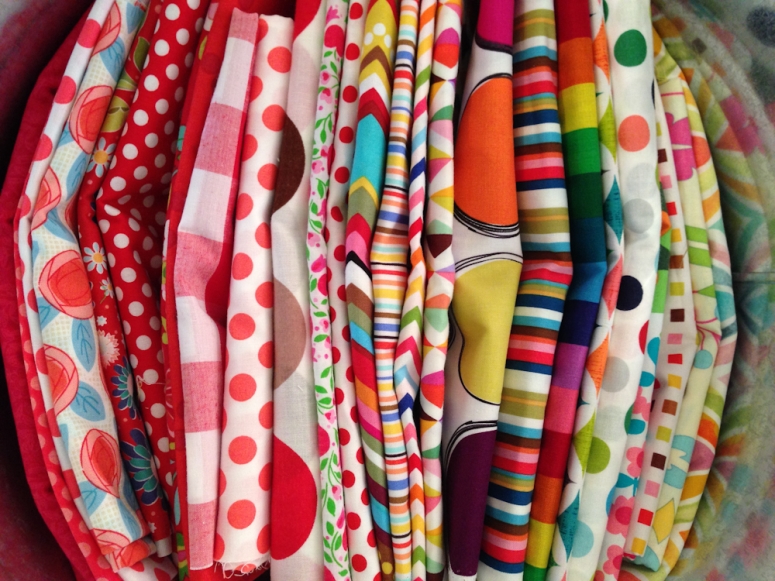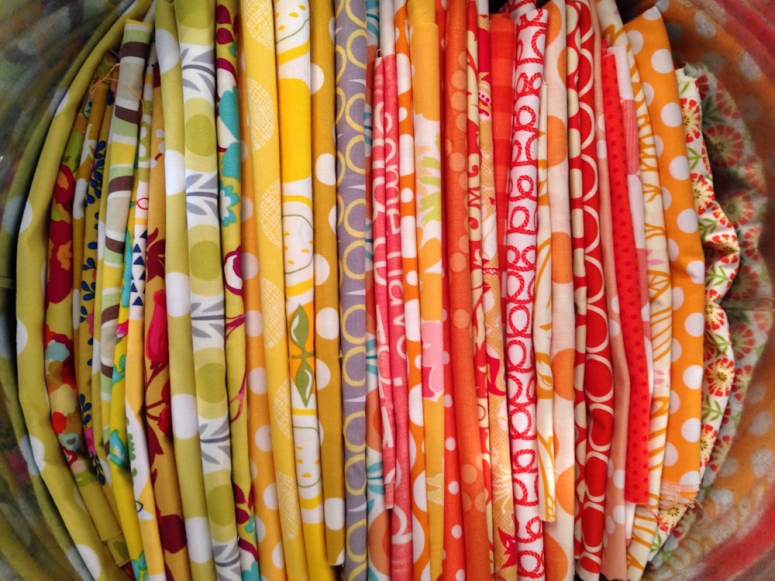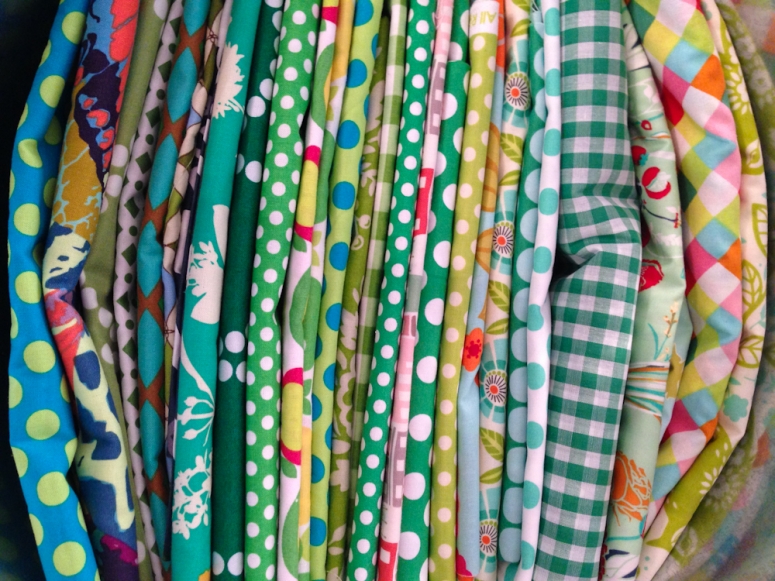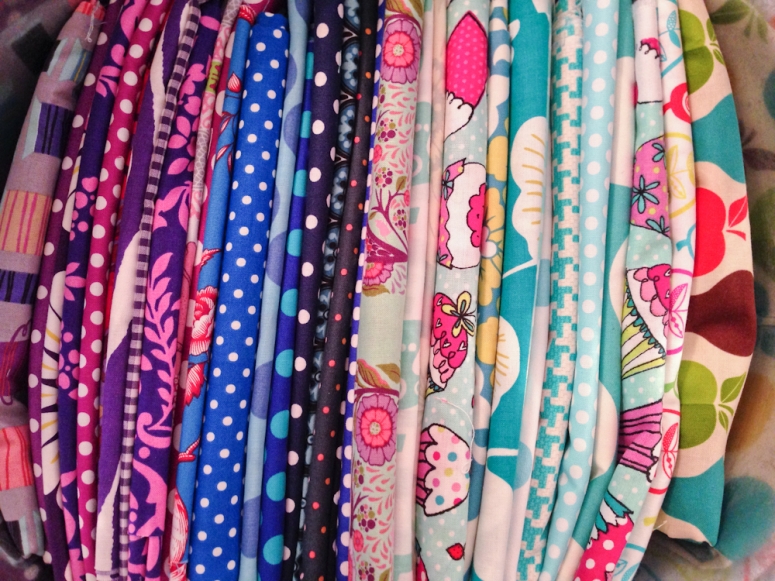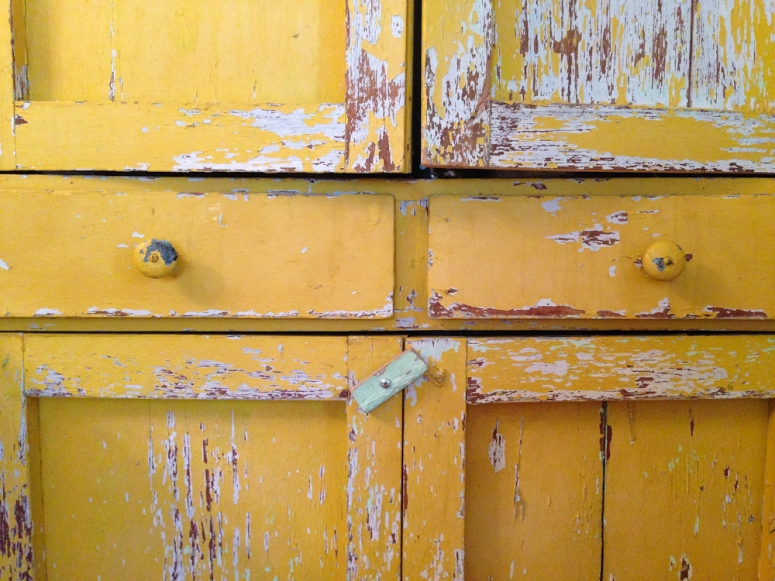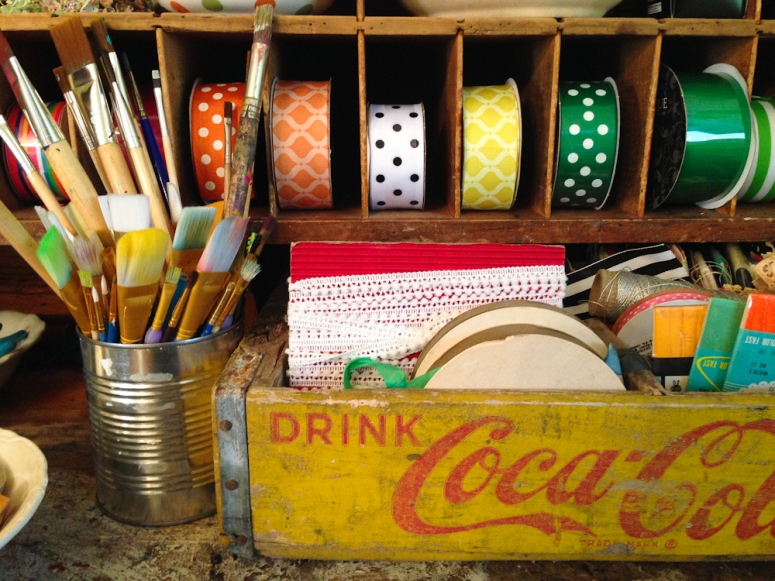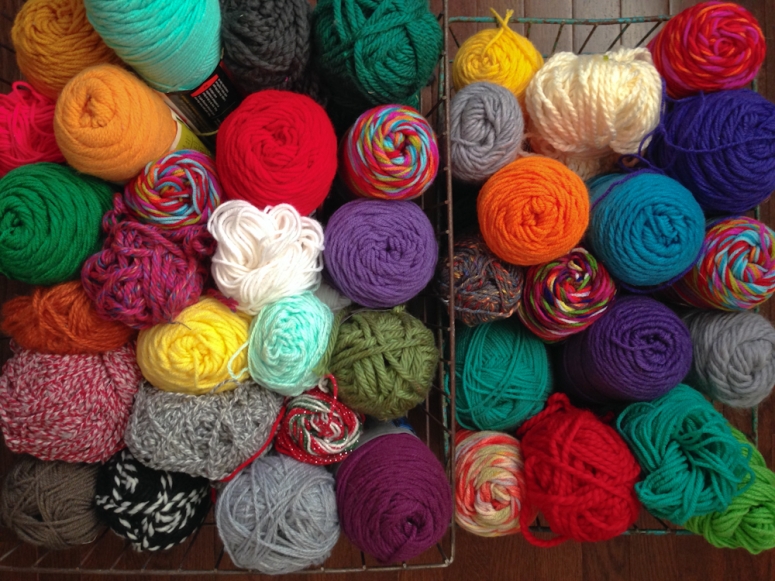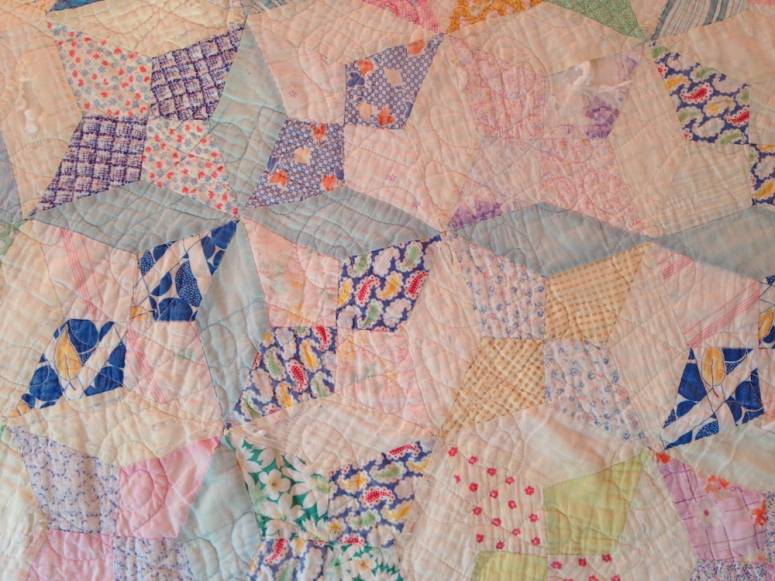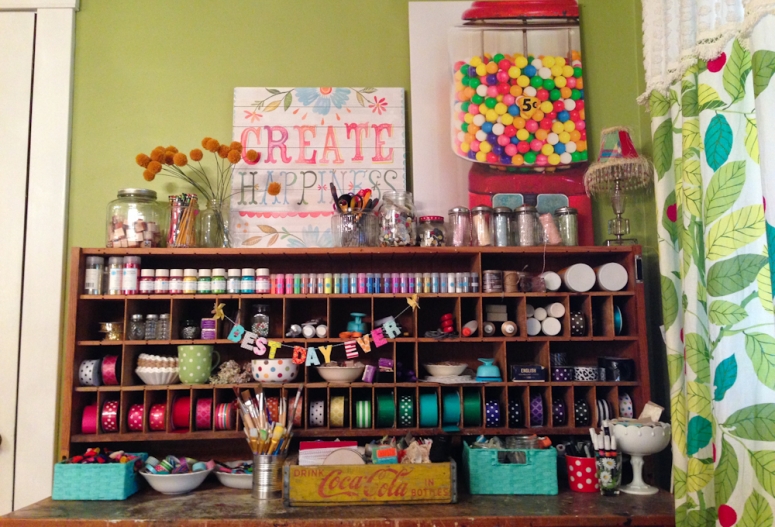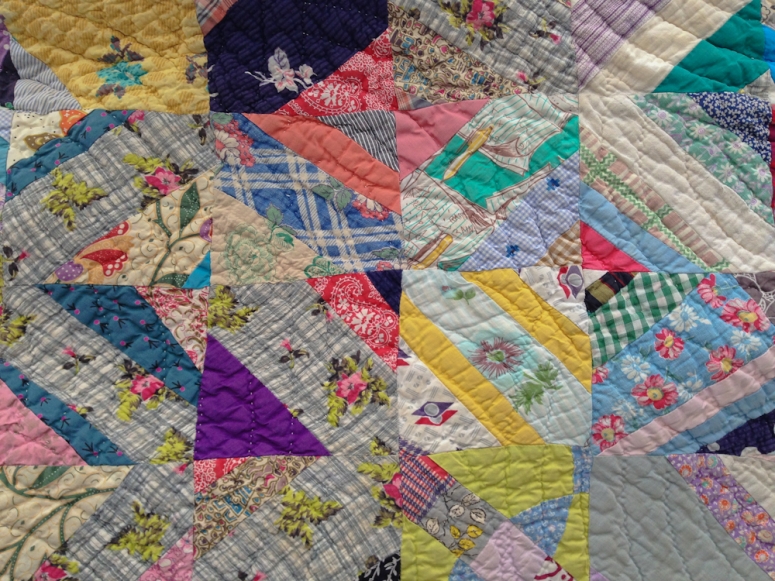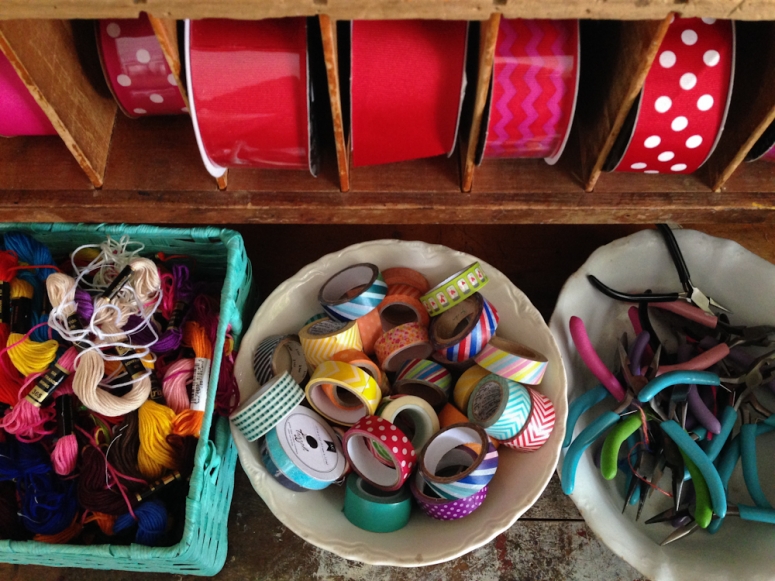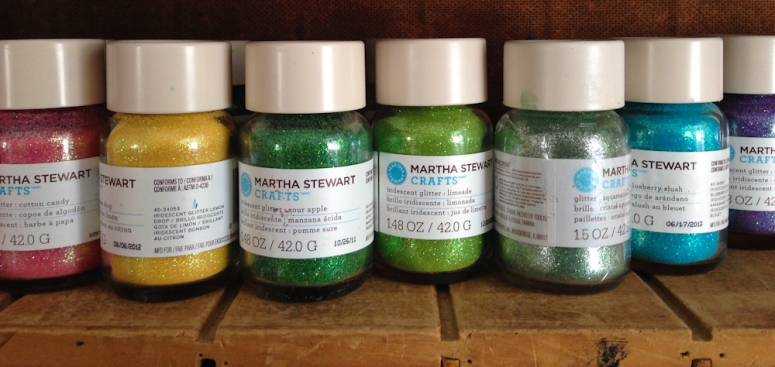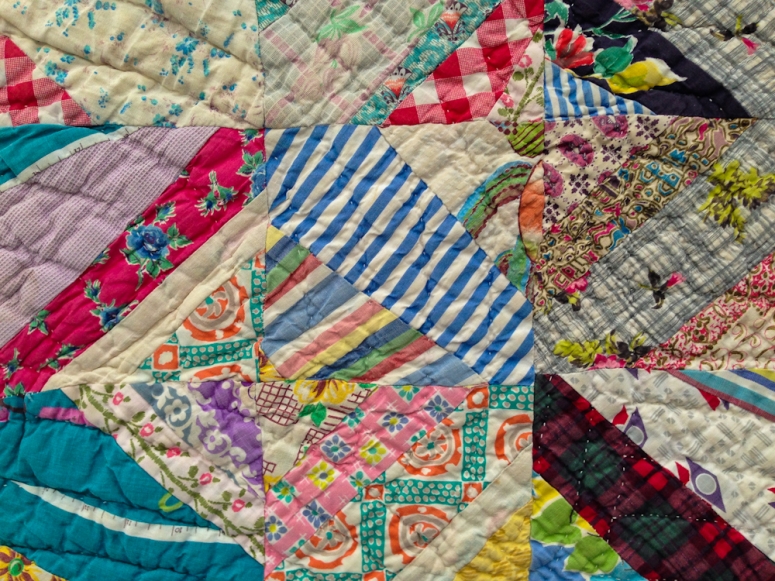 the guests arrived… nervously met each other… ate a delicious meal and then we get busy ruffling!
they chose the fabrics and ribbons.
they sewed into the night.
they are always so excited about what they've made… which makes ME excited too!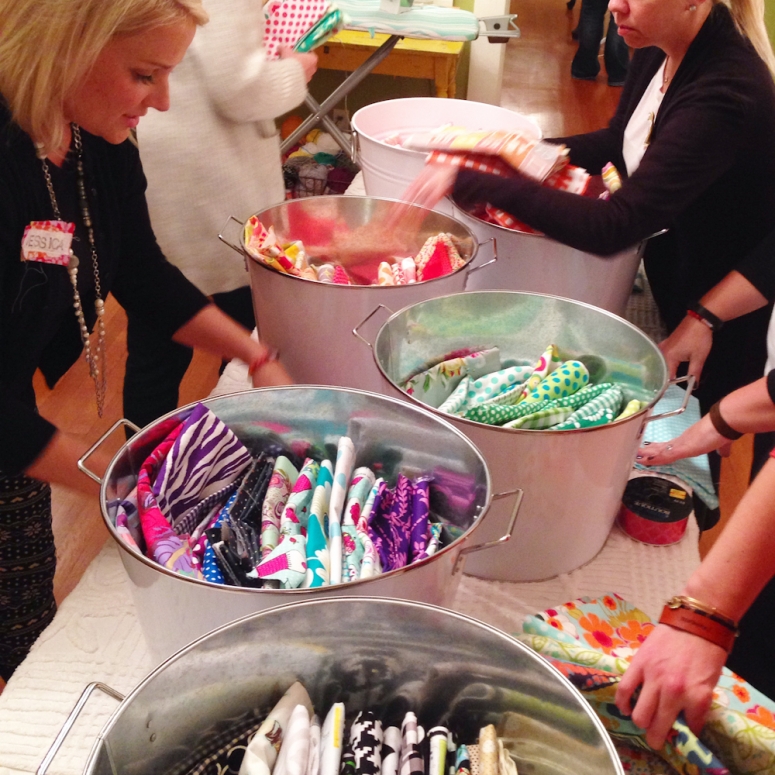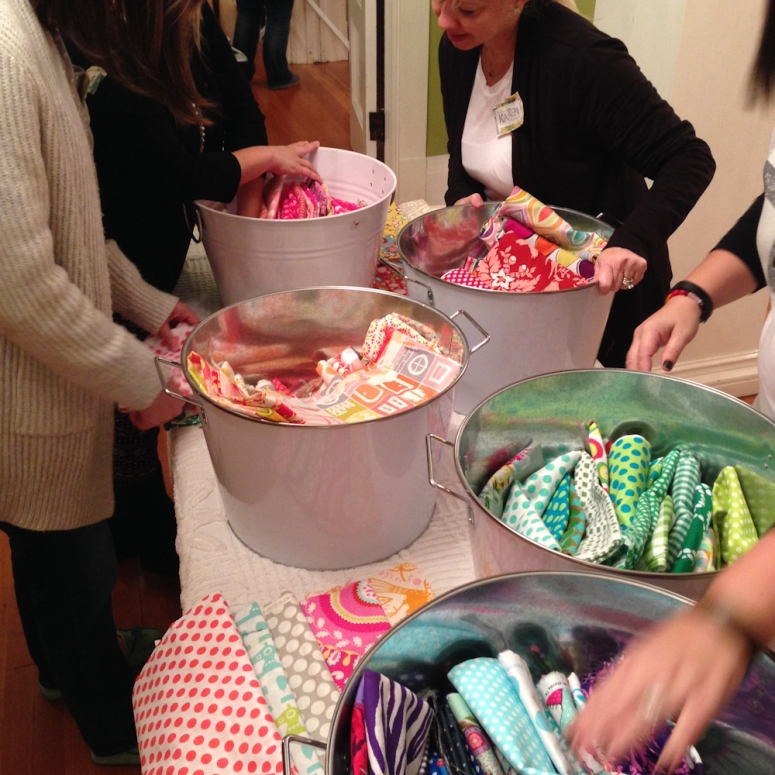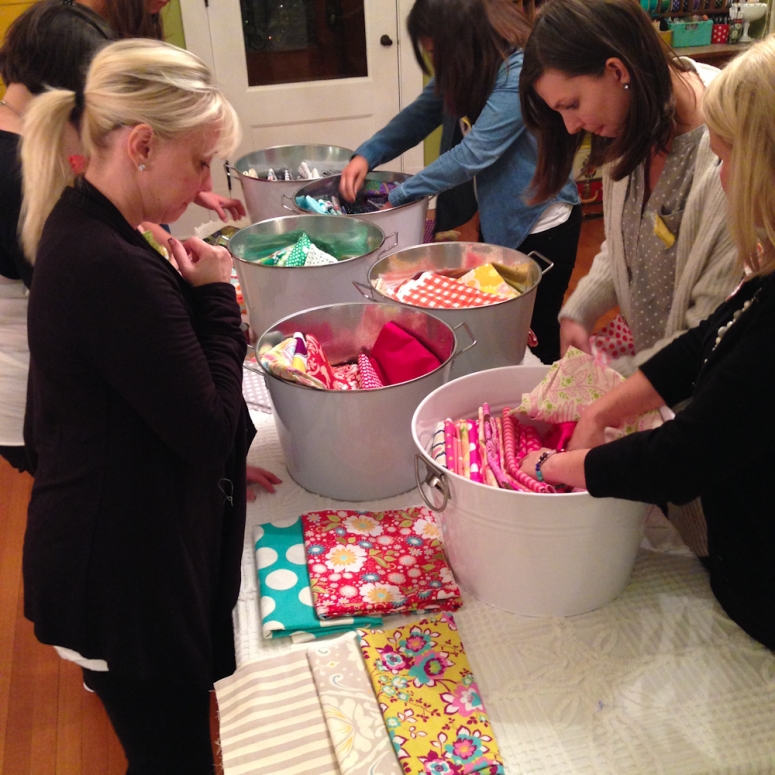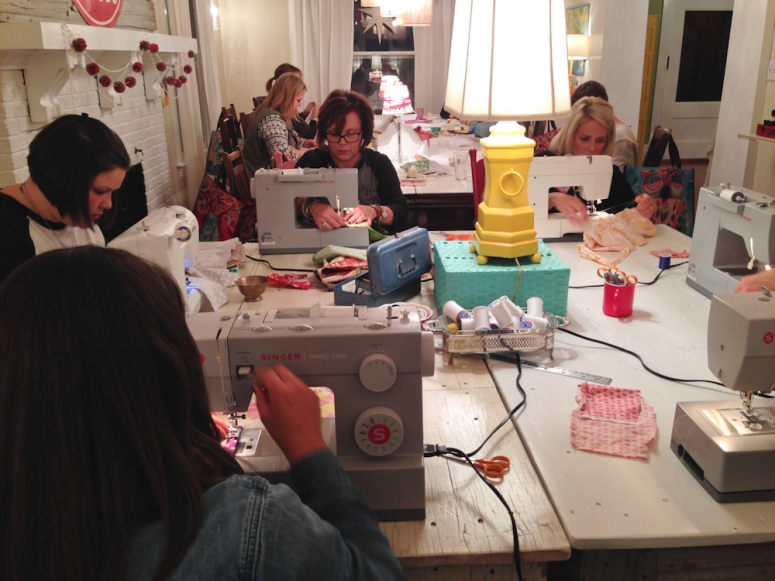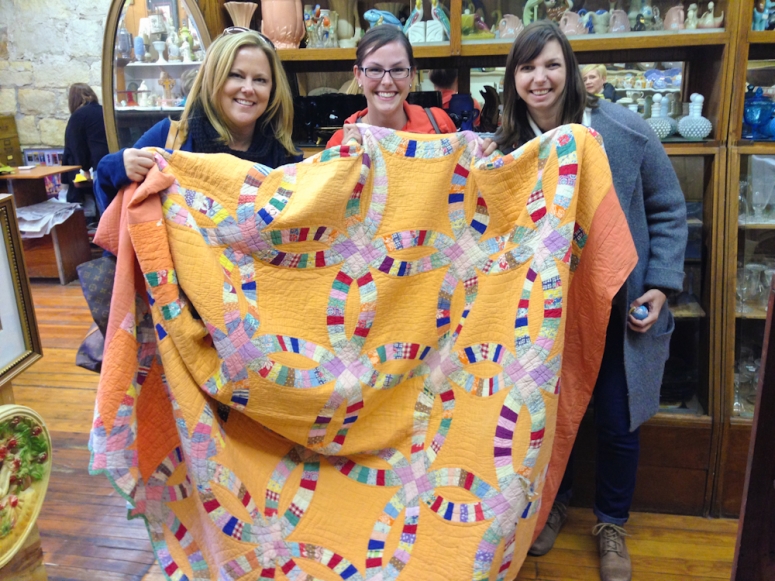 while we were shopping i told myself i didn't need anything and wasn't spending any money.
but then i started pulling out quilts i'd never seen before at Bearly Makin' It.
and i was starting to feel my will power giving in.
but thankfully these girls stepped up and bought all the things i wanted so i could stay strong.
isn't that orange quilt the most beautiful thing you've ever seen?!
my breaking point is usually when i see something very unique that i love.
because i know i may never see anything like it again.
and that vintage wedding ring quilt in ORANGE? i bet that was once in a lifetime.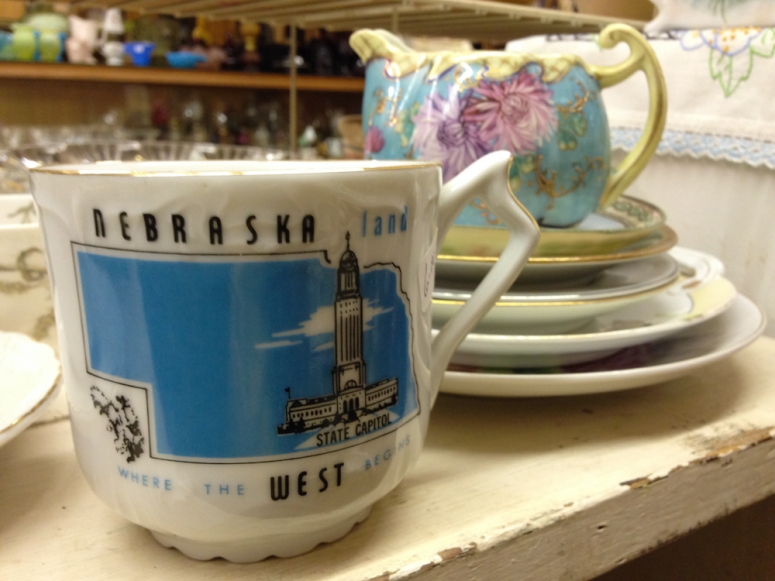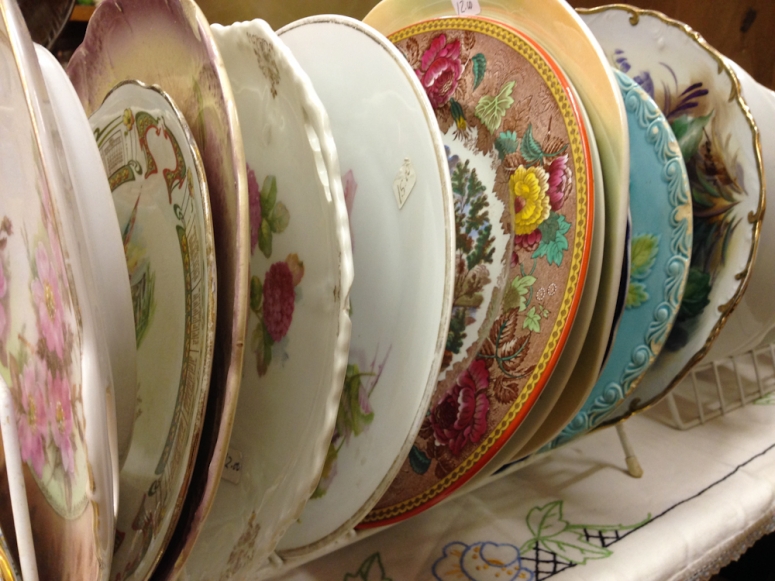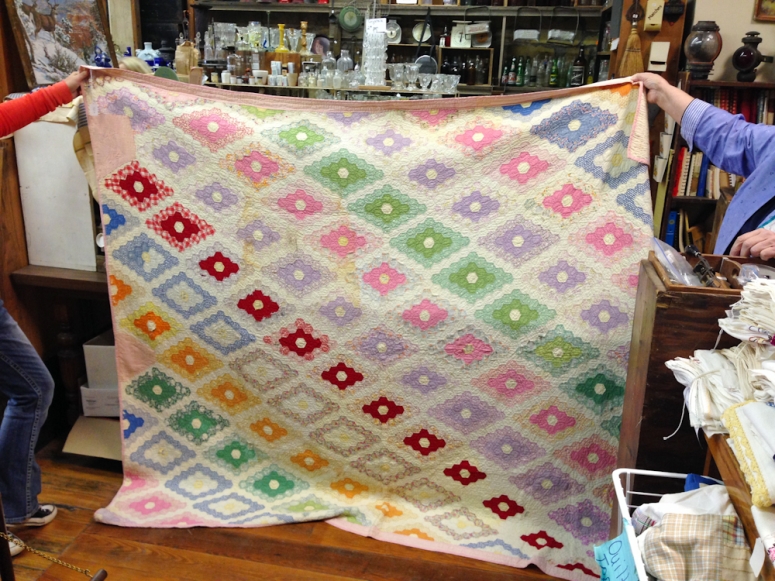 and a rainbow quilt?!
it was a tough day for me!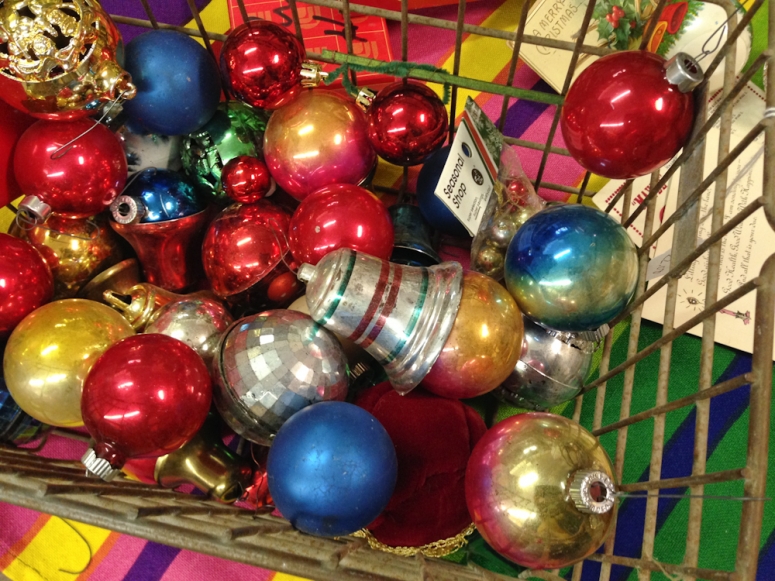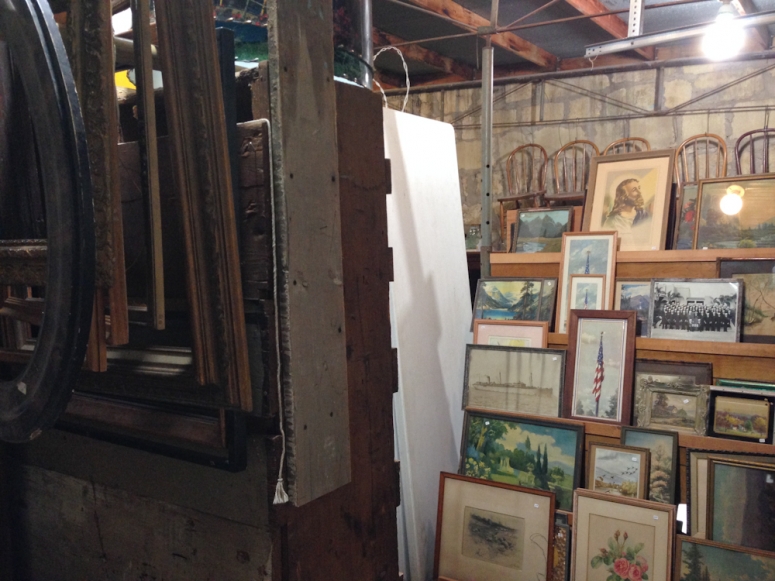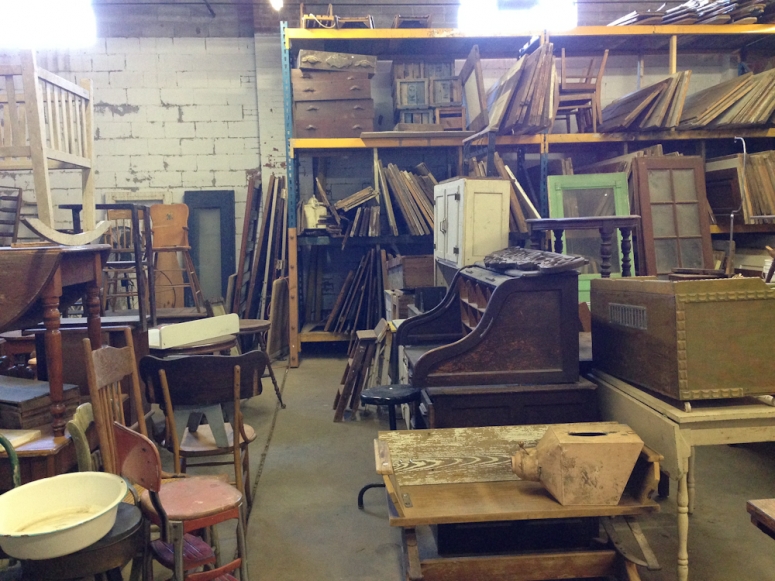 i like to take pictures like this in the barn because when i am in the barn i feel like there is so much and i miss great stuff.  so when i take a picture i can go back "shop" again.  like… i never noticed the stool in front of the desk… the middle table with the cradle on top… or the round table behind the desk!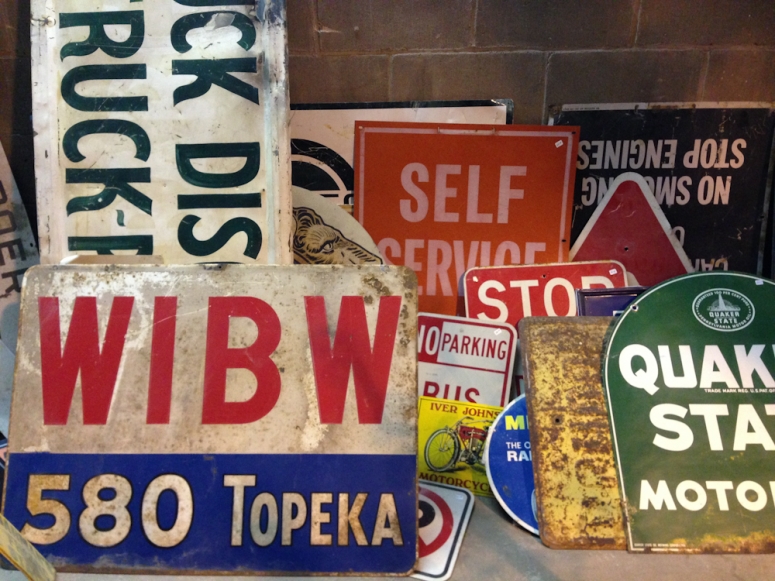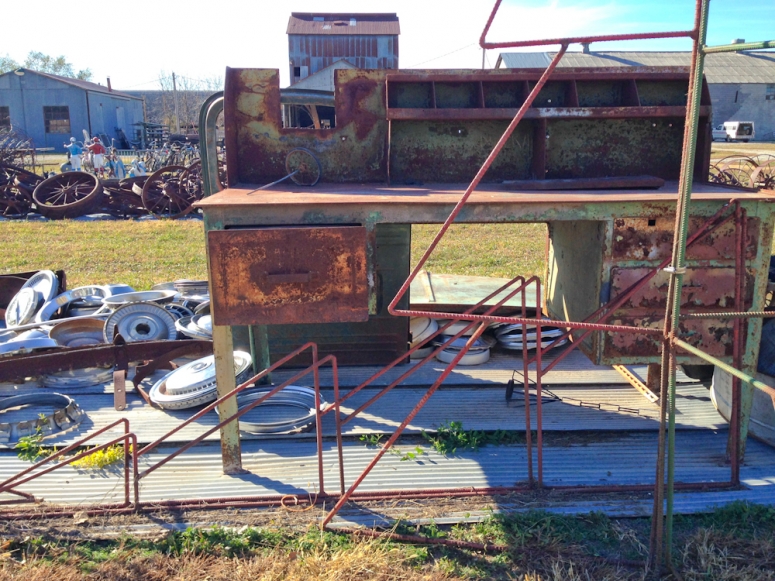 this green desk.
this was my dreamy idea i had out in the field… a nursery or flower shop should use this for display!
or i should put it in MY flower bed (if i had one…) for more pots to create another level.
OR anthropologie should use it for stacking 2507 dishes on and make a hand written price tag of $3913.00
ha ha ha
bottom line: this rusty desk is awesome.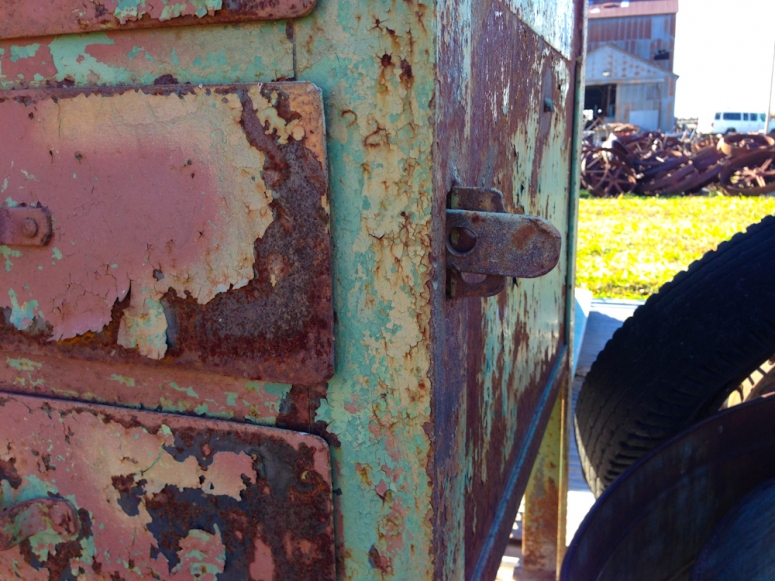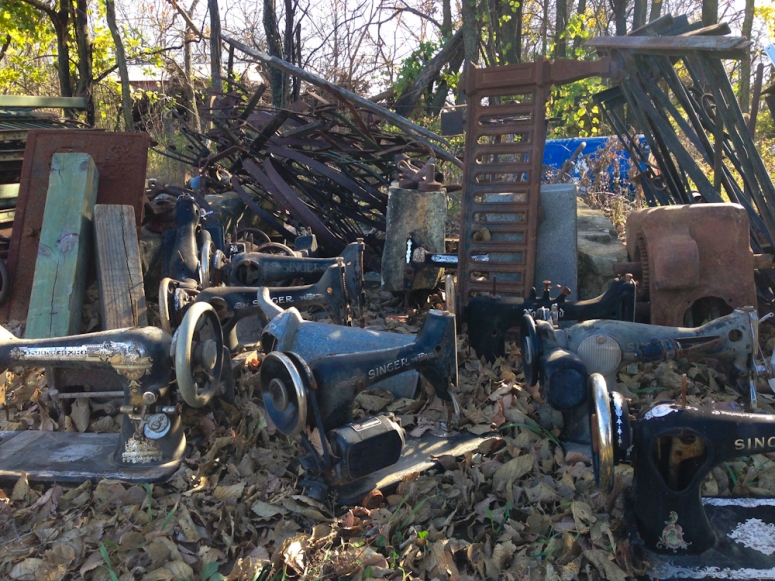 i died a little when i saw this.
sad sad sad.
i appreciate my electric sewing machines 1000% but this hurts my heart.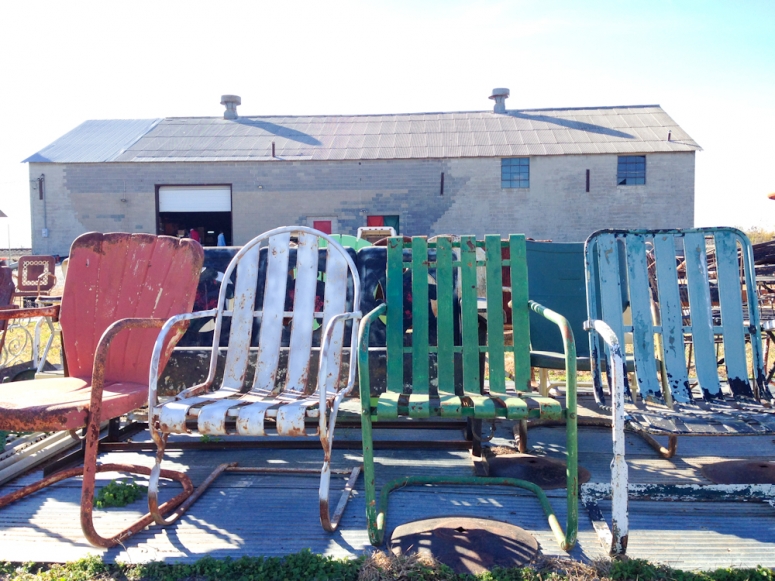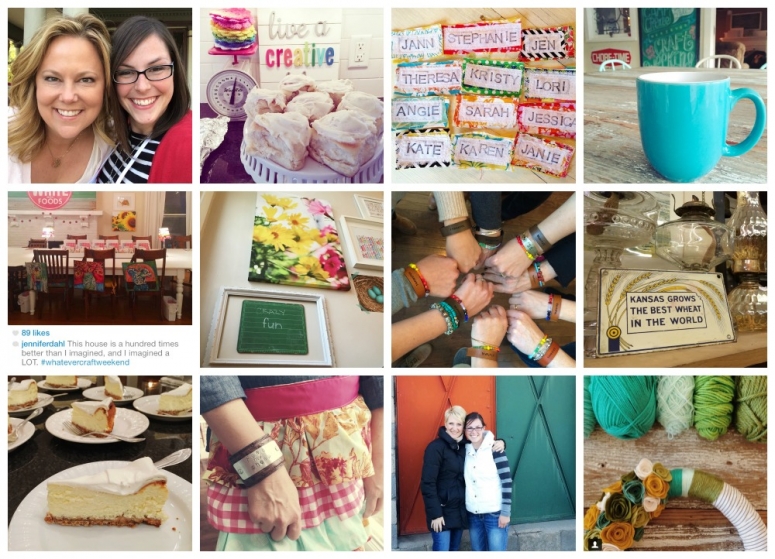 after shopping and eating and a little resting it is straight back to crafting!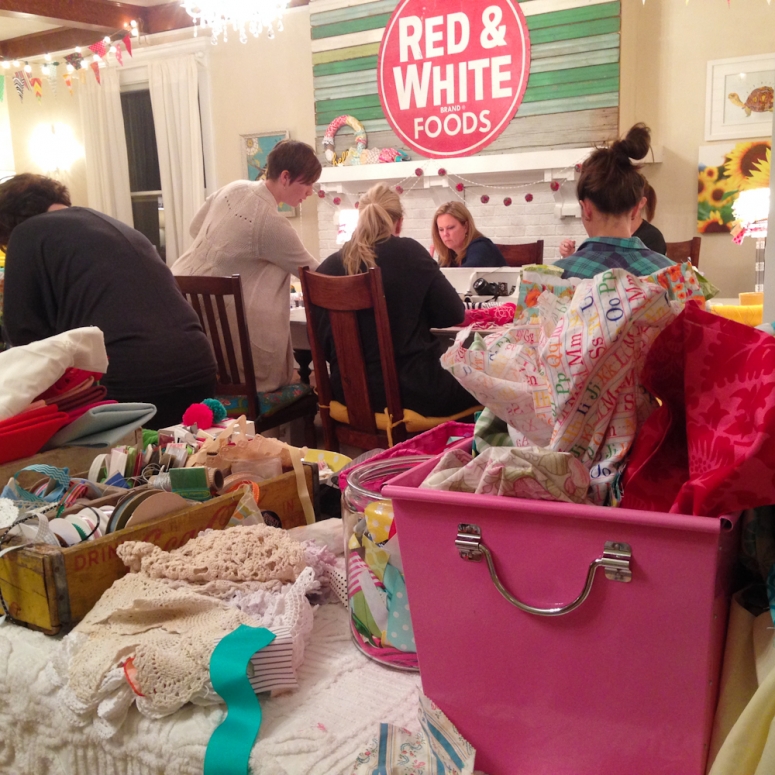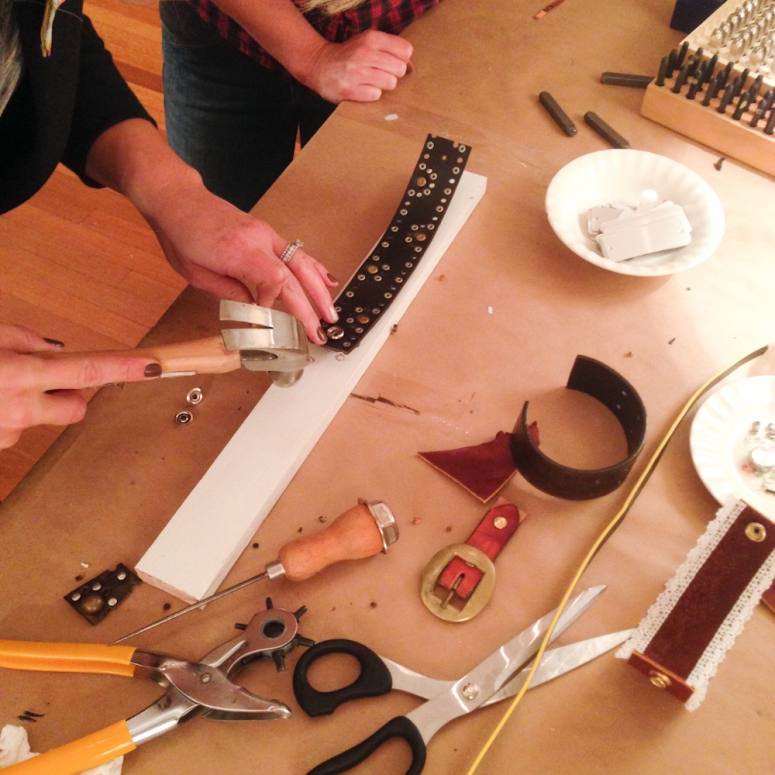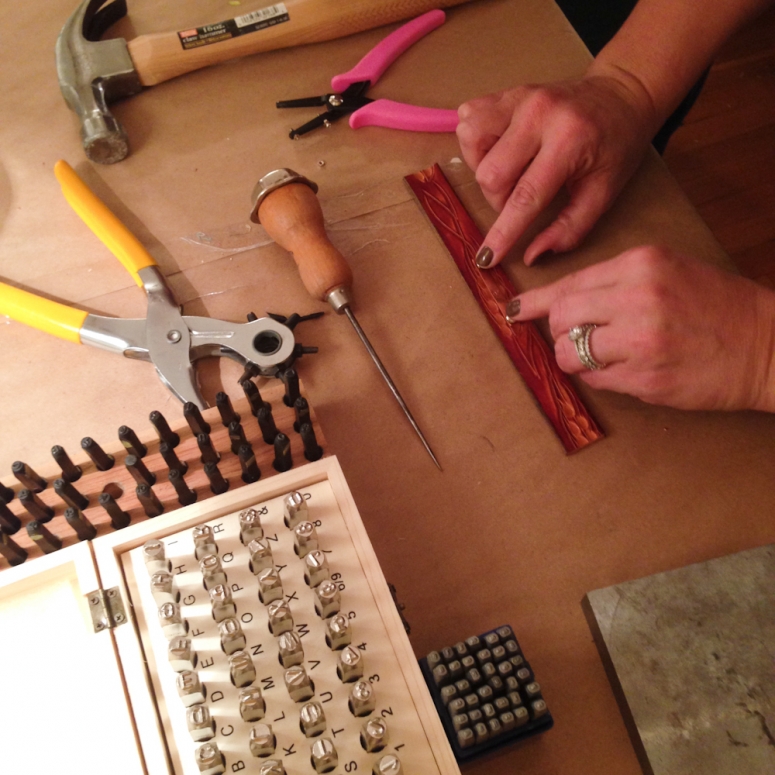 ashley taught us how to make leather cuff bracelets from old belts!
oh my goodness.
this was a total blast!
i found all different metal stamp sets on amazon…
Lowercase Alphabet 6mm

Lowercase Alphabet Set – 3mm

36-Piece Letter &Number Set 6mm

4mm Letter & Number Stamp Set

Metal Block

Revolving Leather Hole Punch Tool
and all the other supplies you can find at a craft store.
it takes a little while to get the hang of it and it is loud but it was SO much fun!
(my friends joyce & arnie found THE MOTHER LOAD of belts making this project possible!! YAY!!)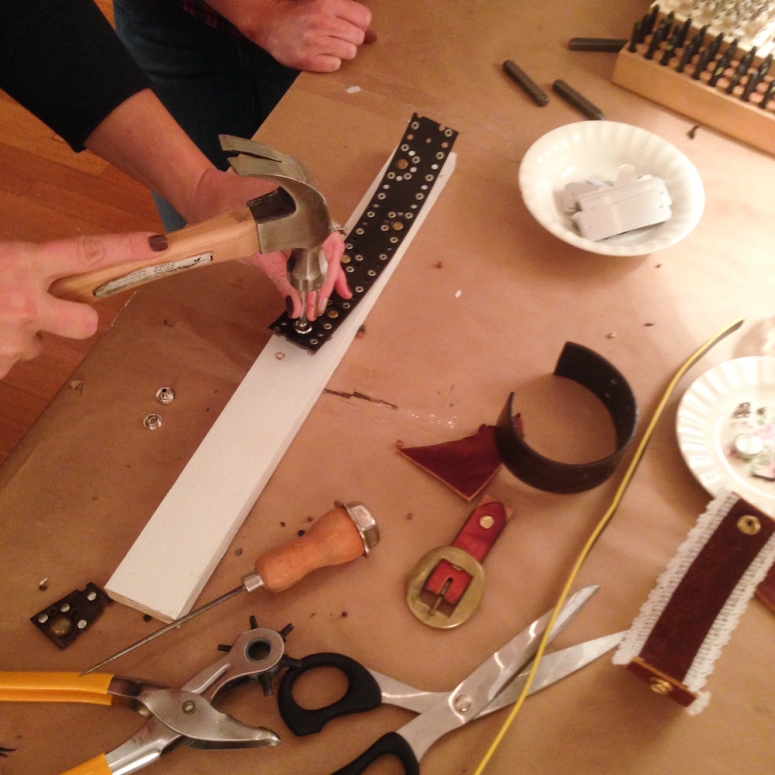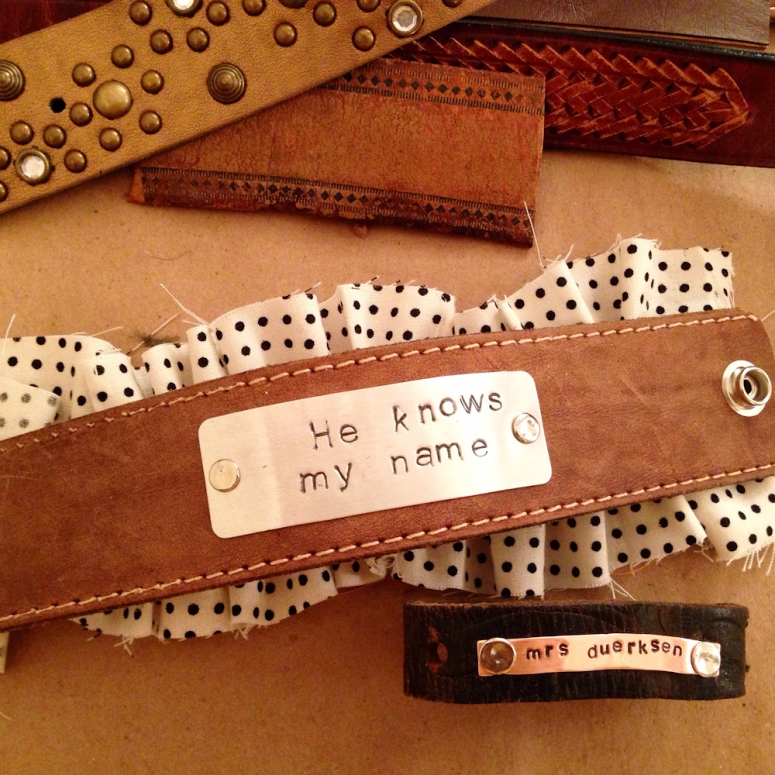 i am certainly no expert at stamping but it is too fun to care!
my husband calls me mrs. duerksen.  🙂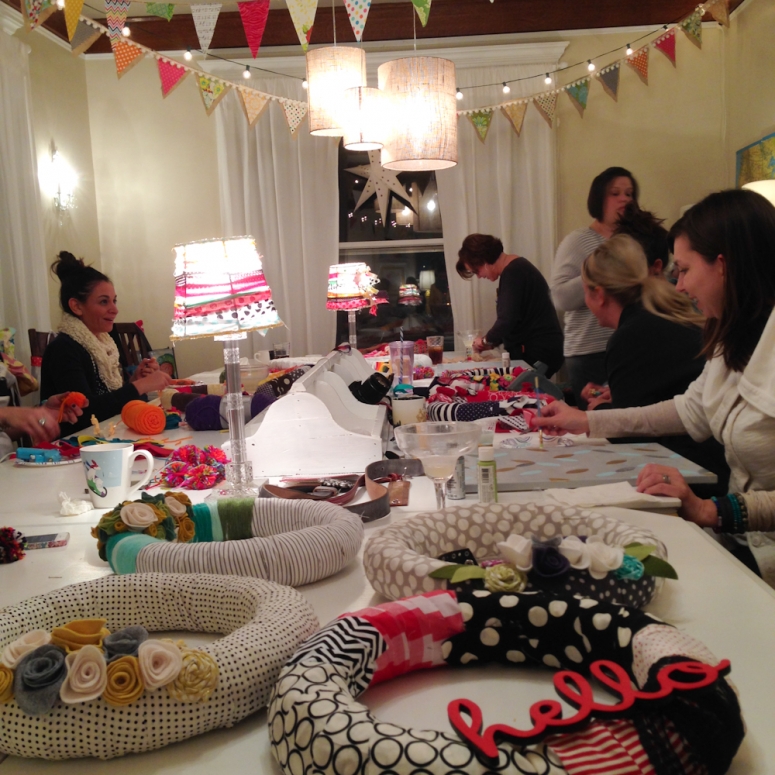 the girls made super cute wreaths with fabric scraps and benzie felt.
benzie felt is easy to work with and she has the best colors!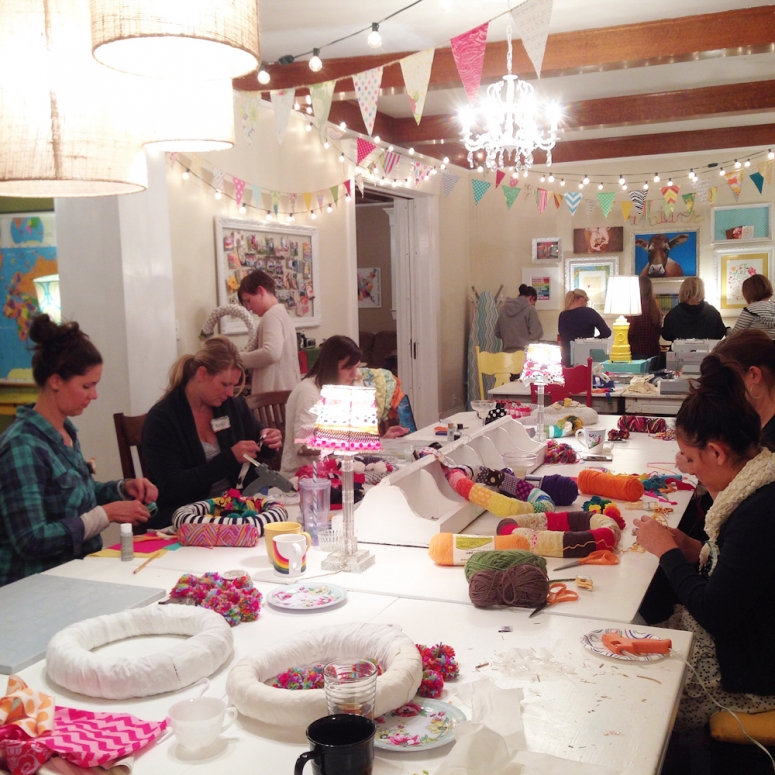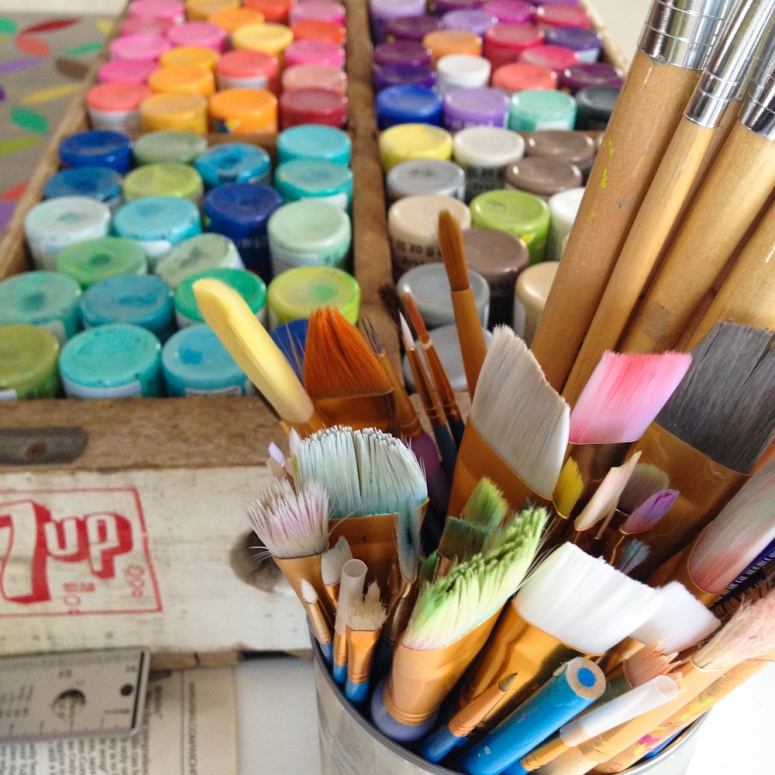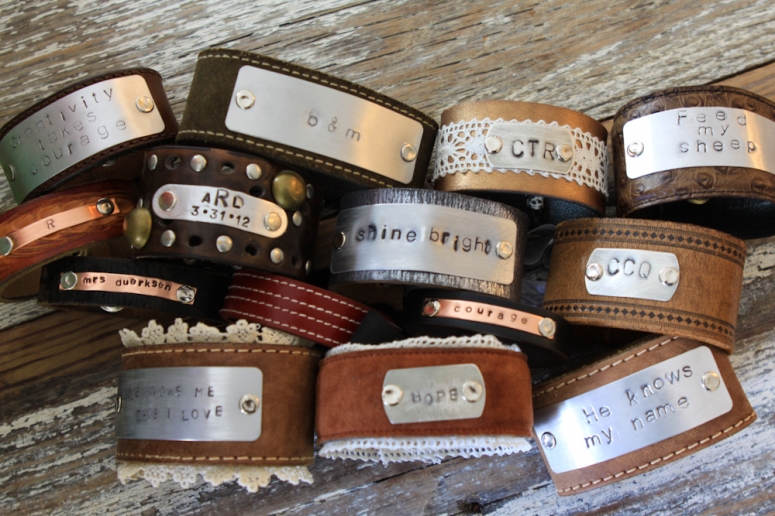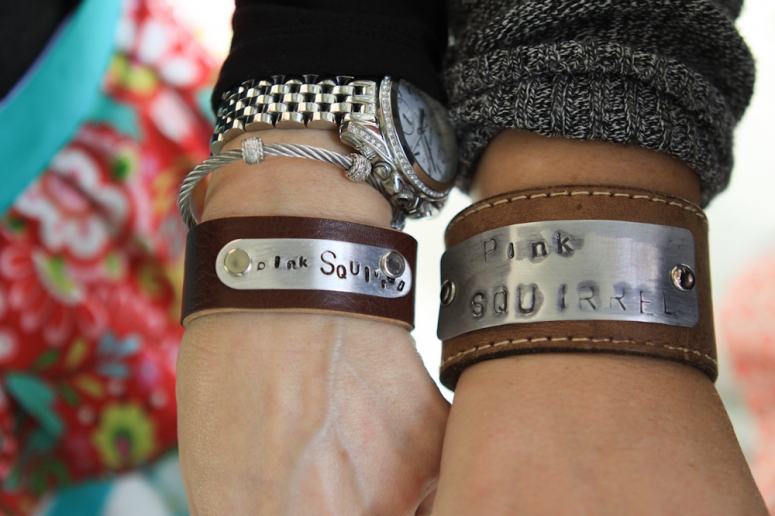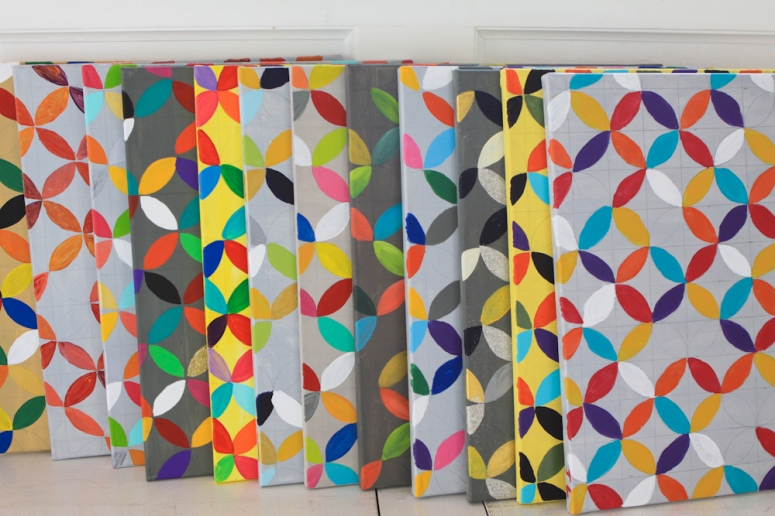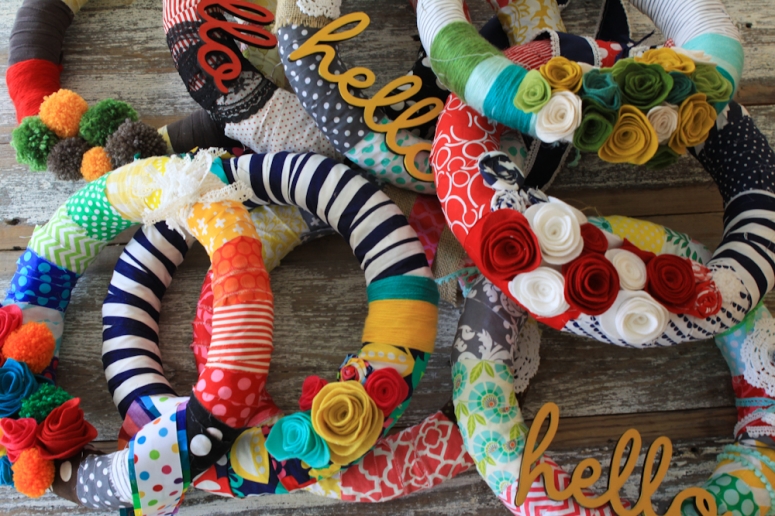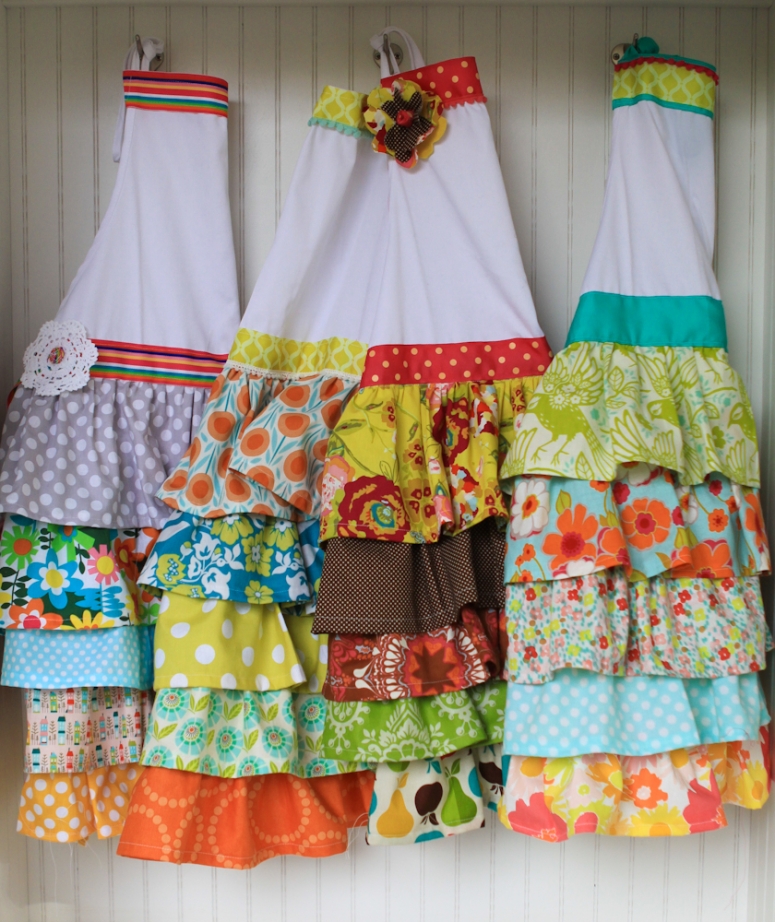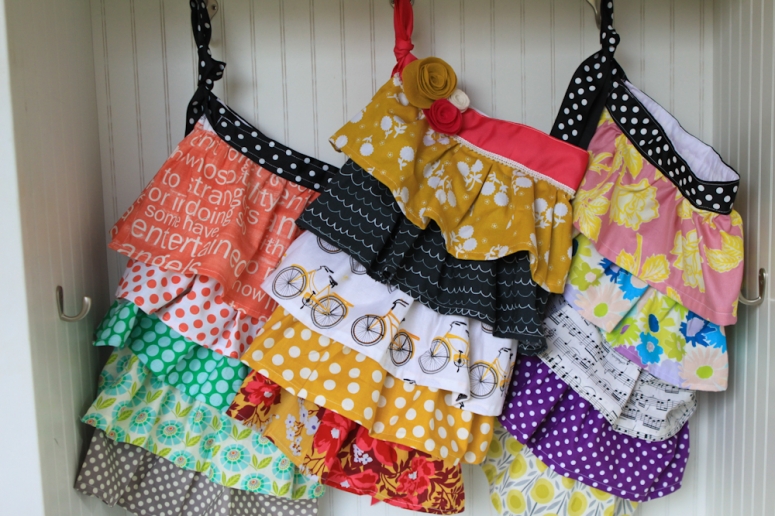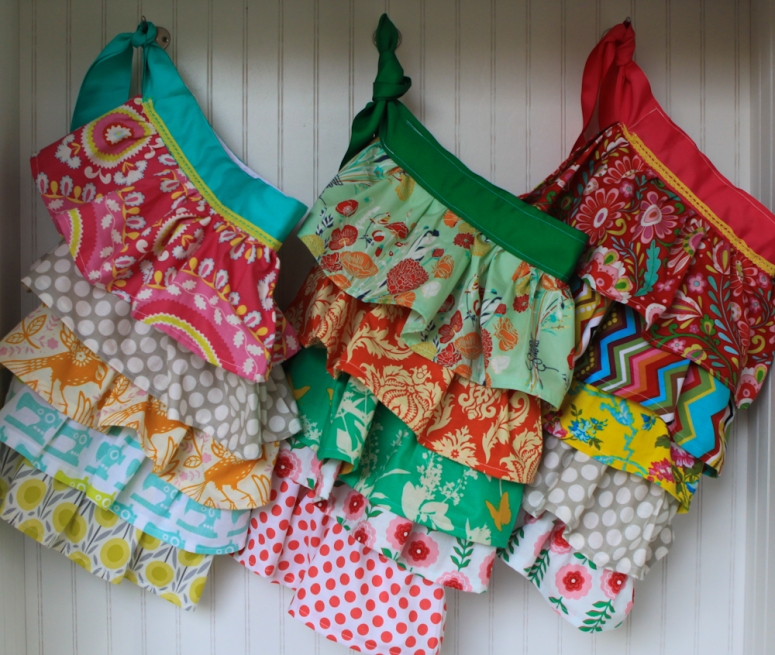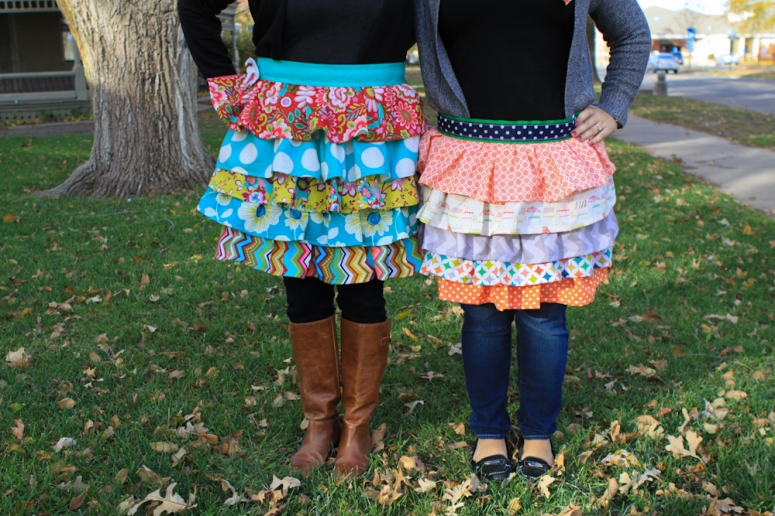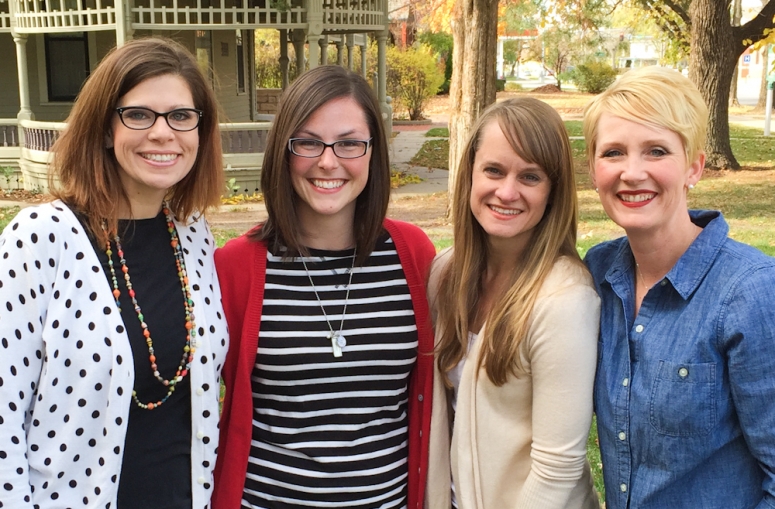 julianna and ashley were our helpers this month.
it's not an easy job!
there is not a lot of sleep.  there is not a lot of crafting.  and there are very very many dishes to wash.
but the food is amazing!
and new friends that you get to make… i think it's worth it.  🙂
all three of these girls make me happy!
i just keep looking at those smiles and it makes me smile too.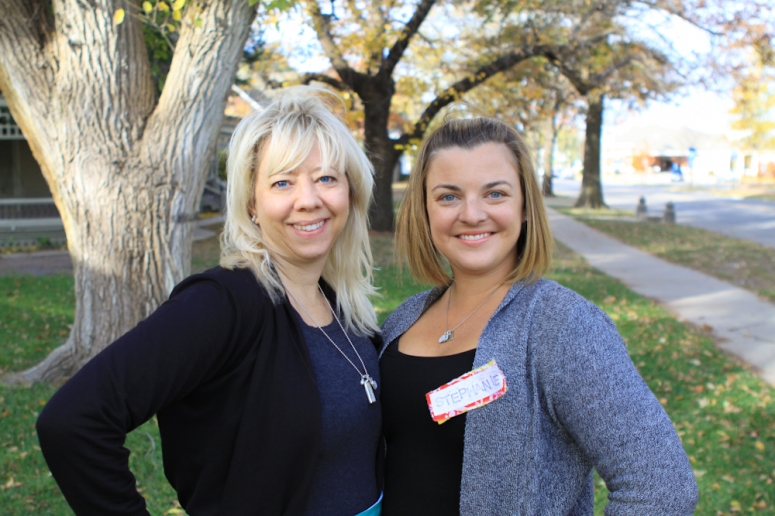 i always like to photograph the room mates!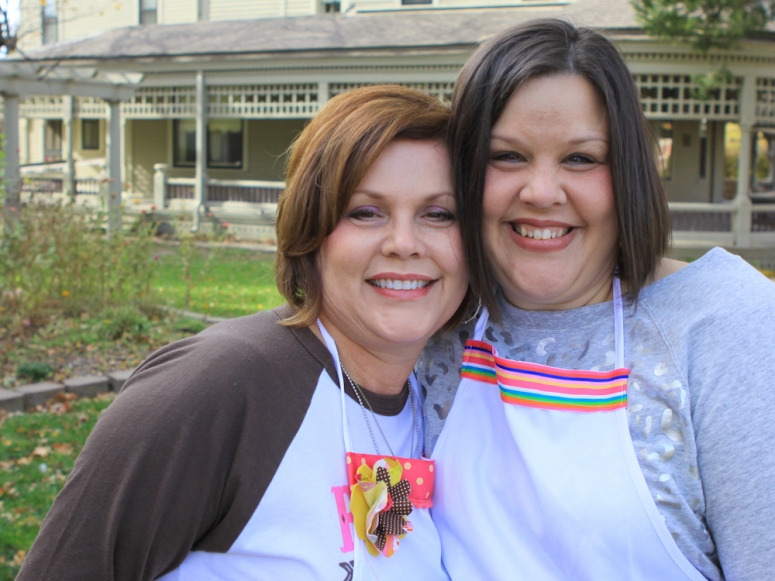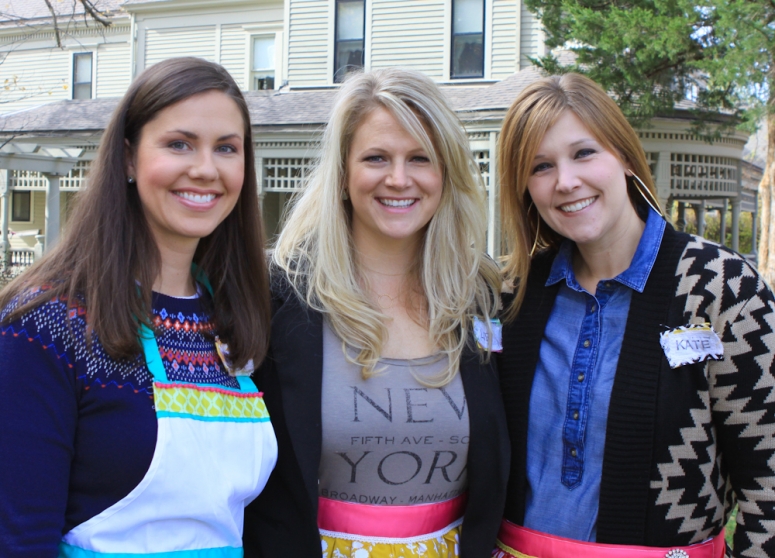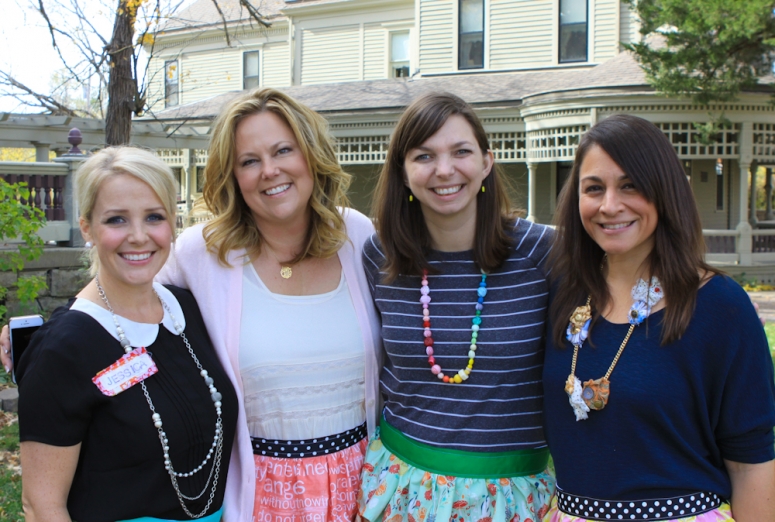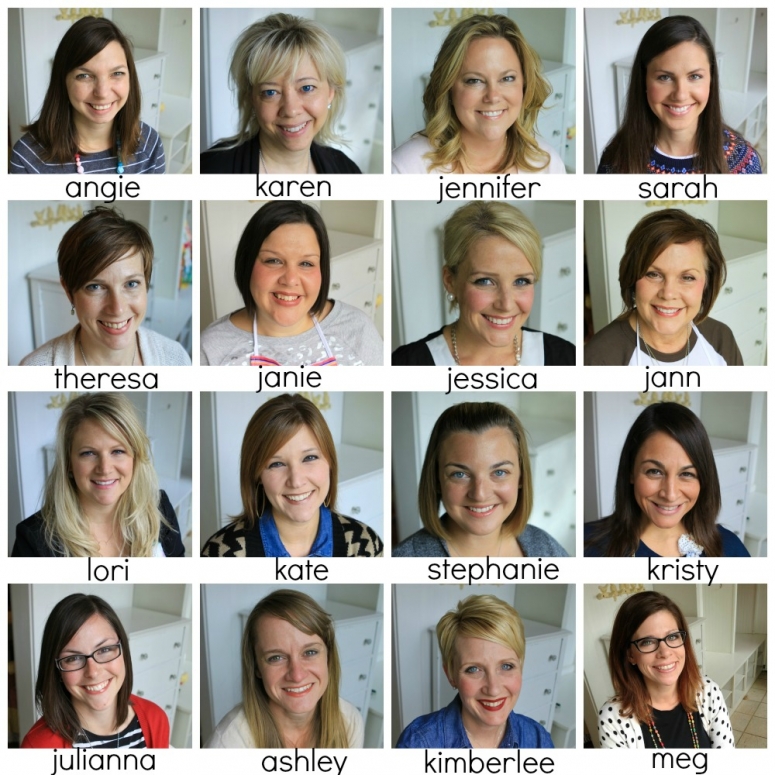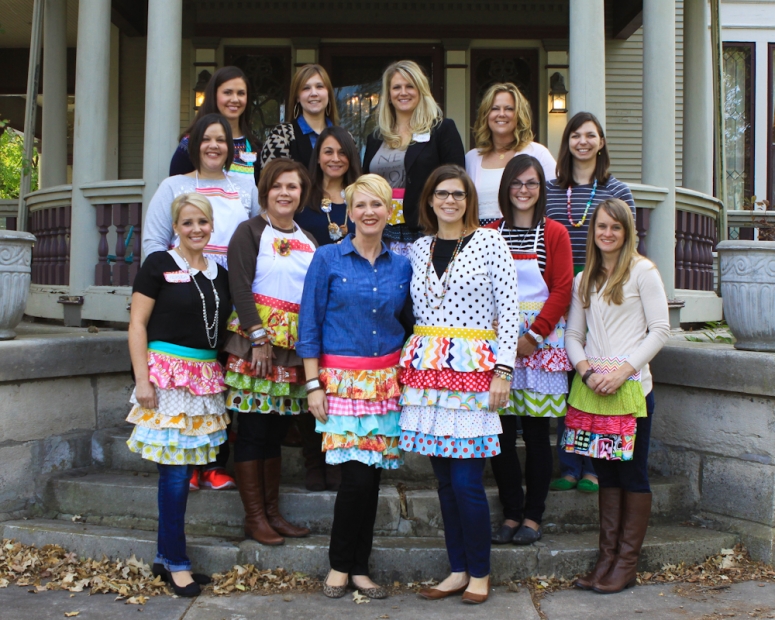 what a super group this was!  they were joyful and silly and so kind!
it was the best kind of group to end 2014 Craft Weekends!
God knew just what kimberlee and i needed.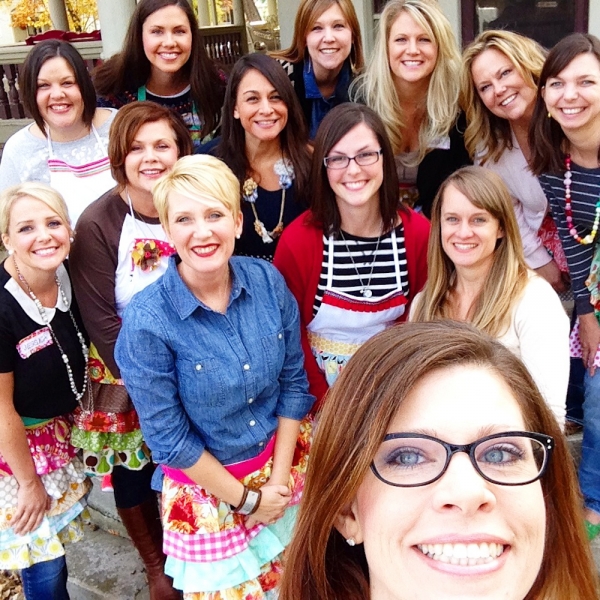 these girls reminded me once again what a blessing this "job" is.
we get to give these women a break from their demanding lives, give them a pretty place to feel refreshed, feed them good food, remind them of their creative gifts and let them be themselves!
they go home inspired and ready to make things again.
sometimes they get teary when they are leaving because they'd forgotten how much they like to create.
our lives just get so busy and creativity takes a back seat to work, kids and lots of other things.  and sometimes it's not even in the backseat anymore.  it has been put in the trunk under all the other junk and we forgot it was even there anymore!
but at Craft Weekend… Creativity is number one.
front seat all the way!
getting time to sit, have all the supplies you need and just M A K E is a big deal.
i am so grateful that you CW girls agree…. all of you that have come…. all of you on the wait list and all of you reading that encourage me.
THANK YOU!!
if you would like to come to a craft weekend….
1. read this informative post
2. send an email to get on the wait list (address is in that post)
3. wait patiently to get a chance to come
🙂   🙂   🙂   🙂   🙂   🙂   🙂