well… i waited for the cleaning lady but wasn't able to take pictures afterwards.
then we had a two big groups of company.
and lots of other things.
then today the sun is hiding behind gray skies but it's clean enough and when i started taking pictures most of the kids were asleep.
but here is our home all decorated for christmas.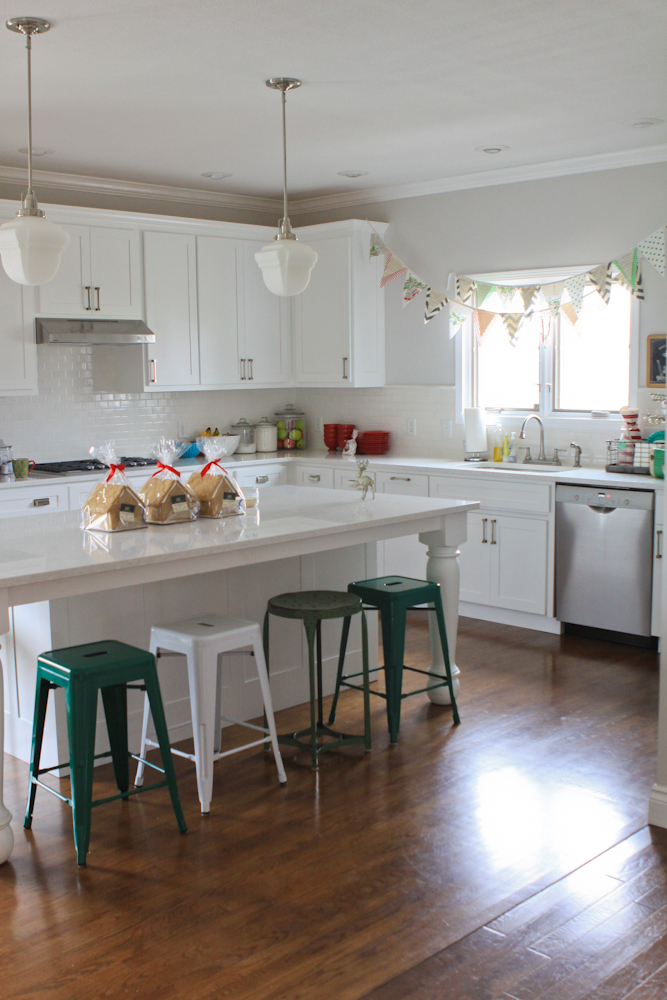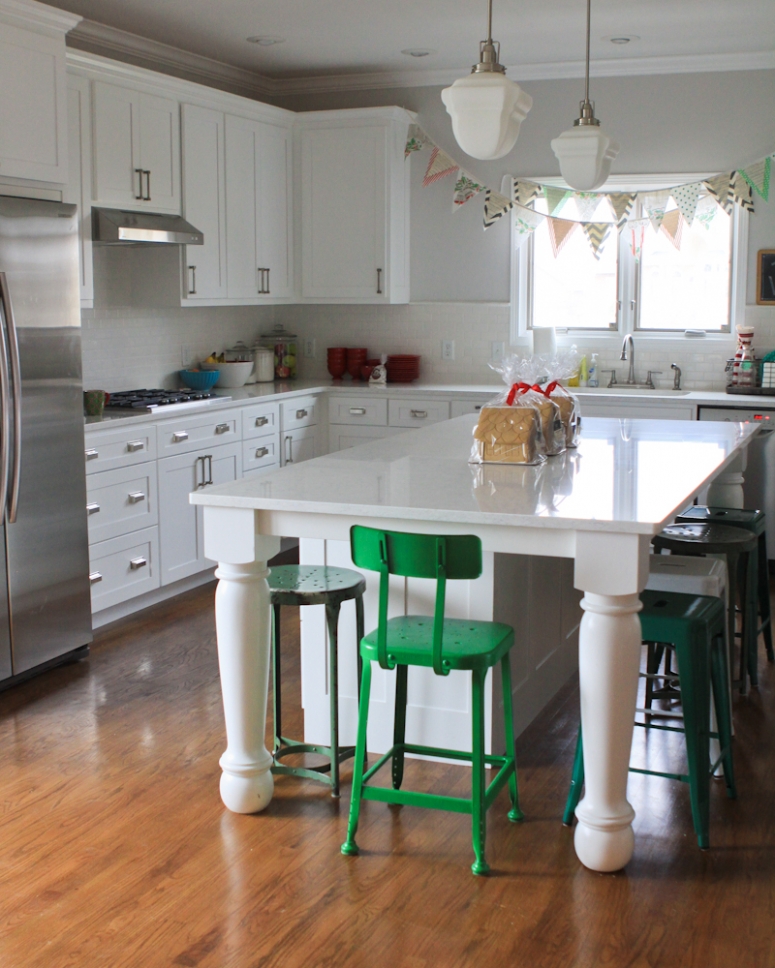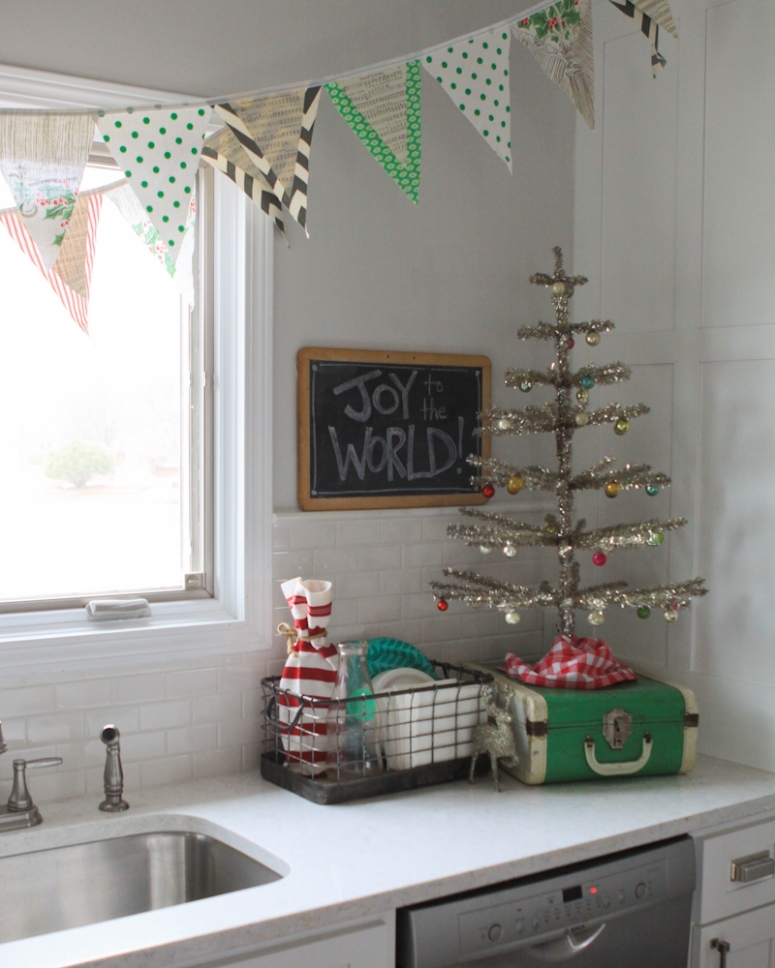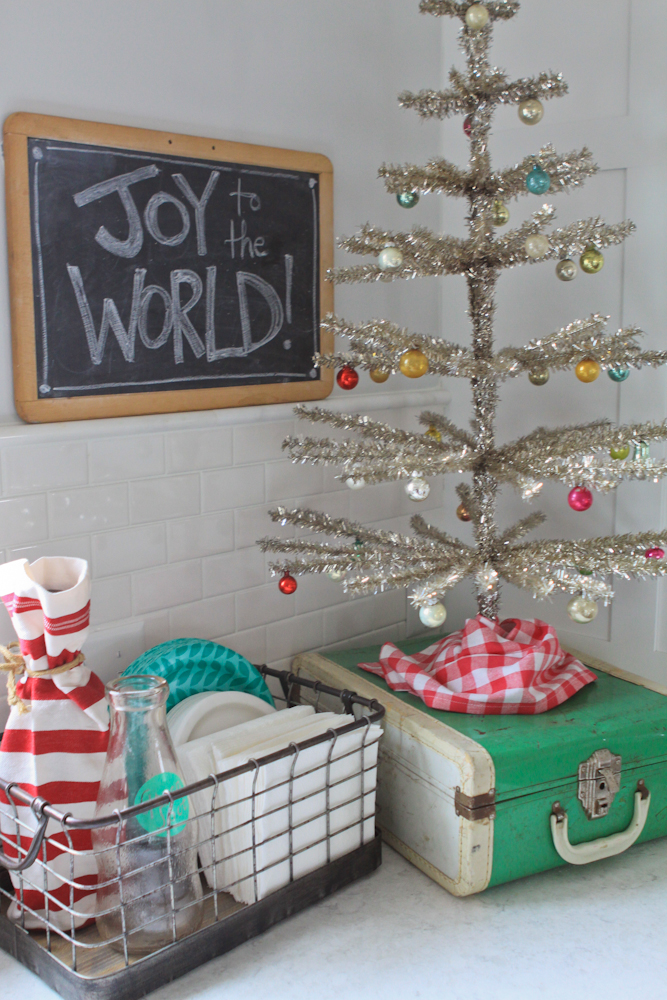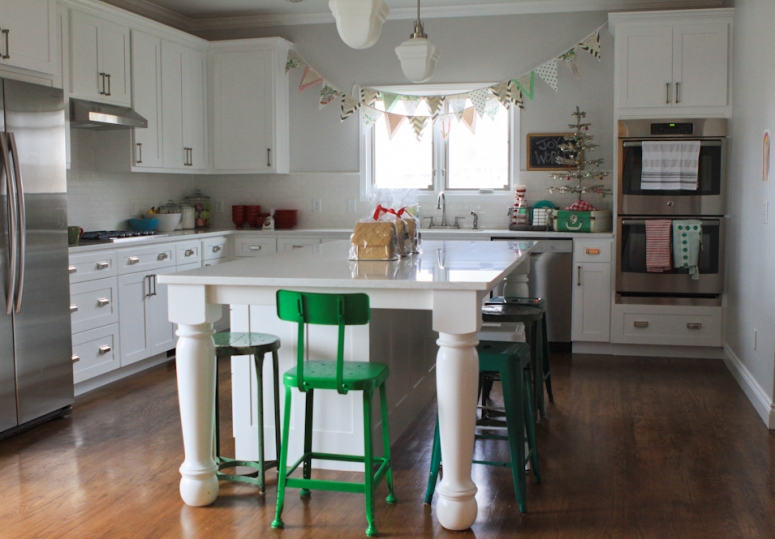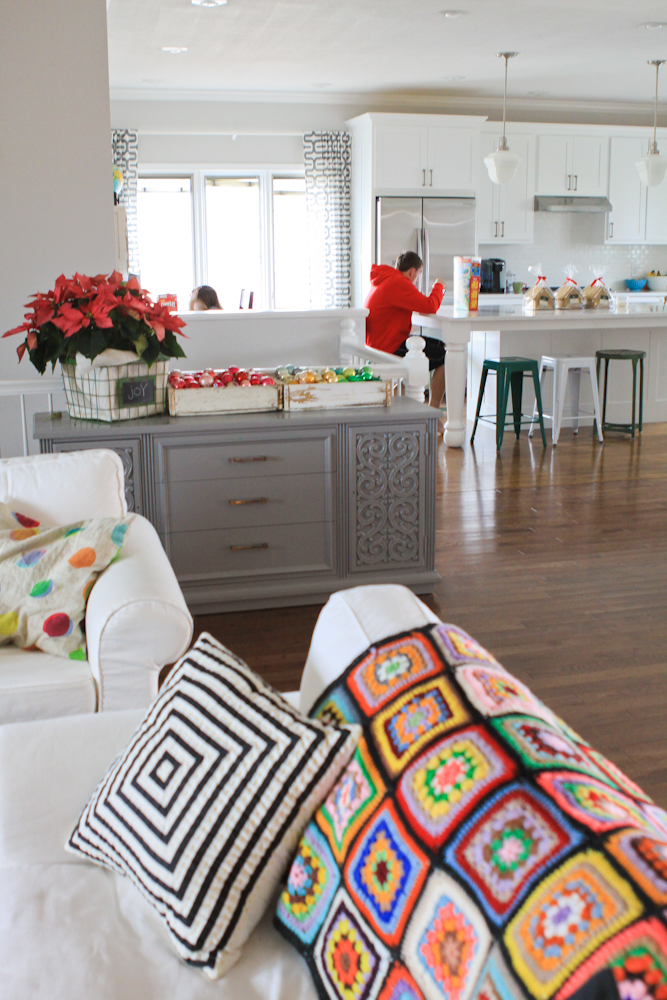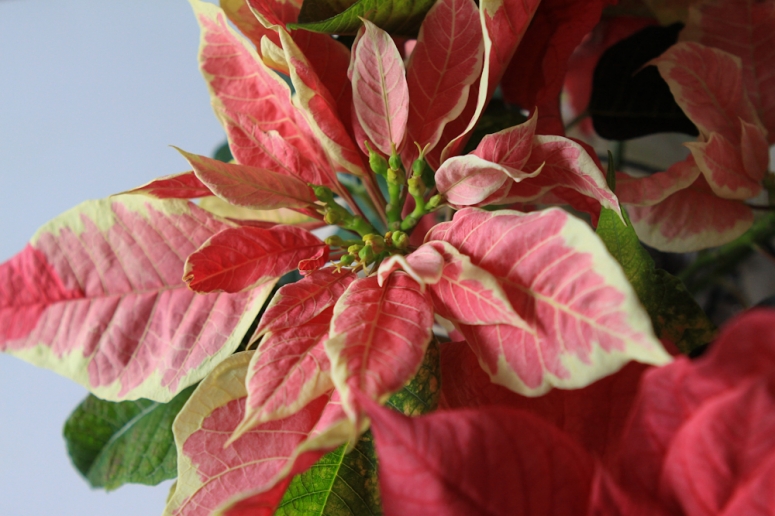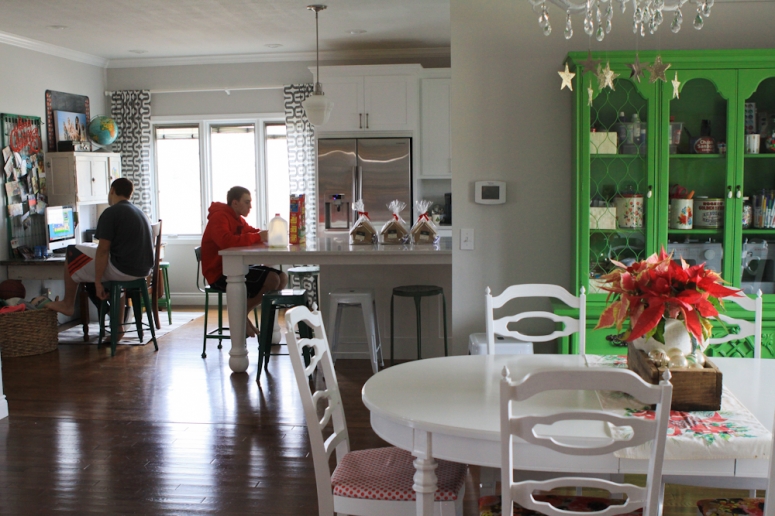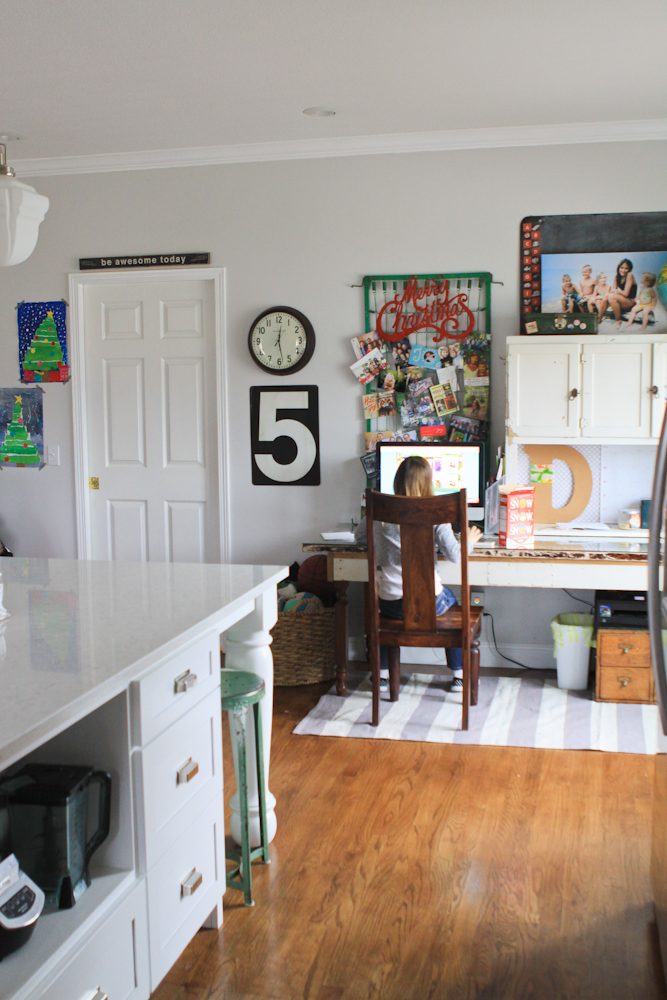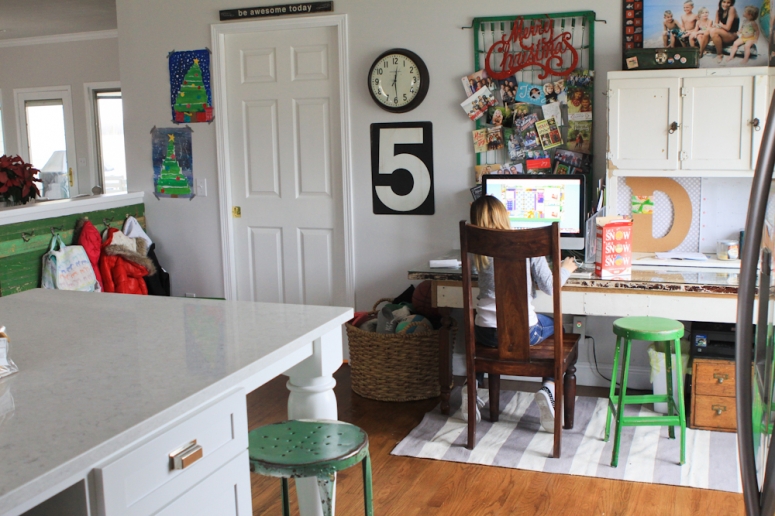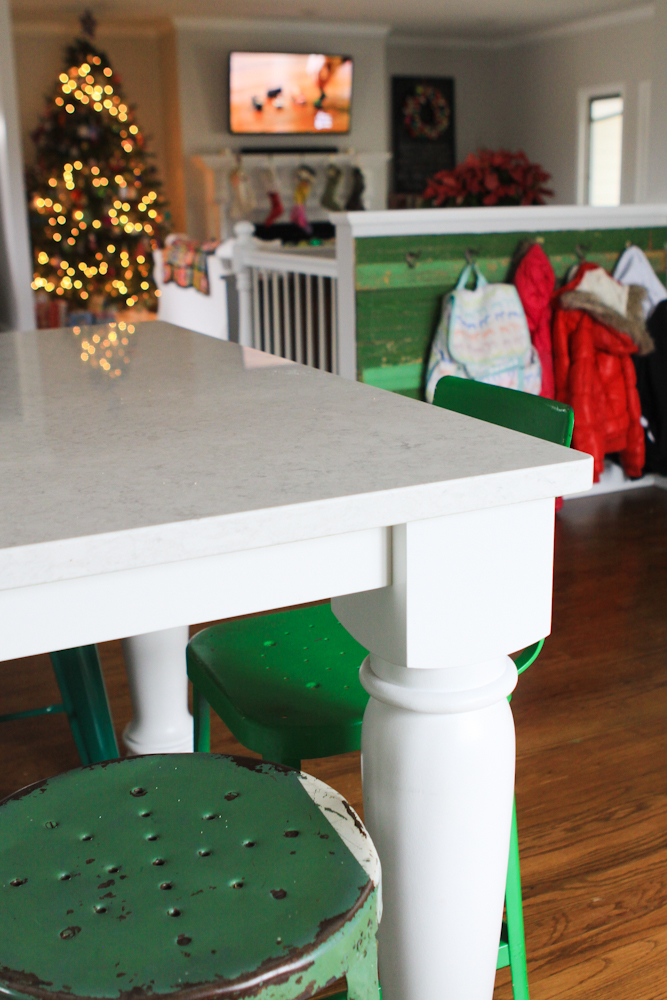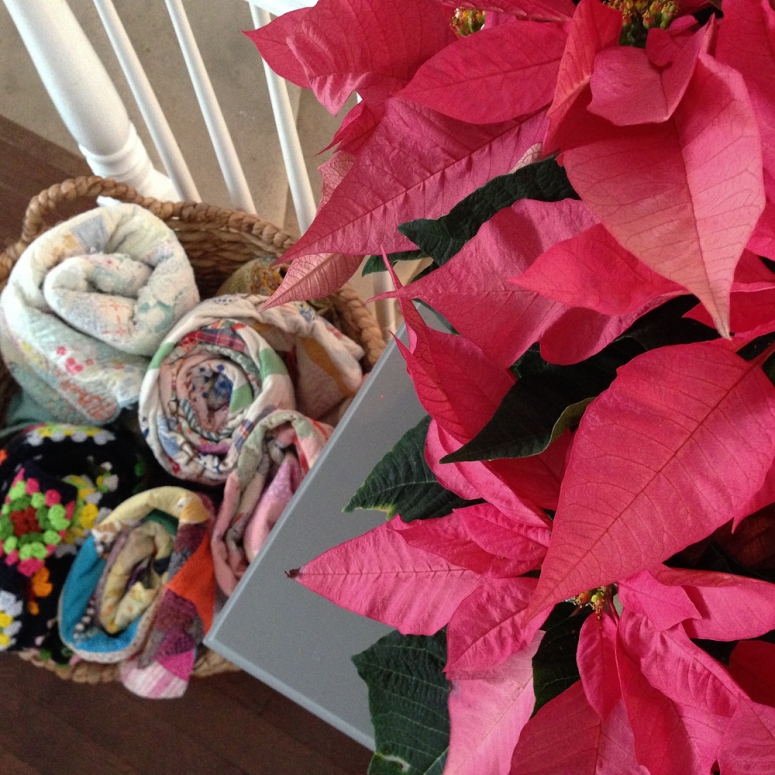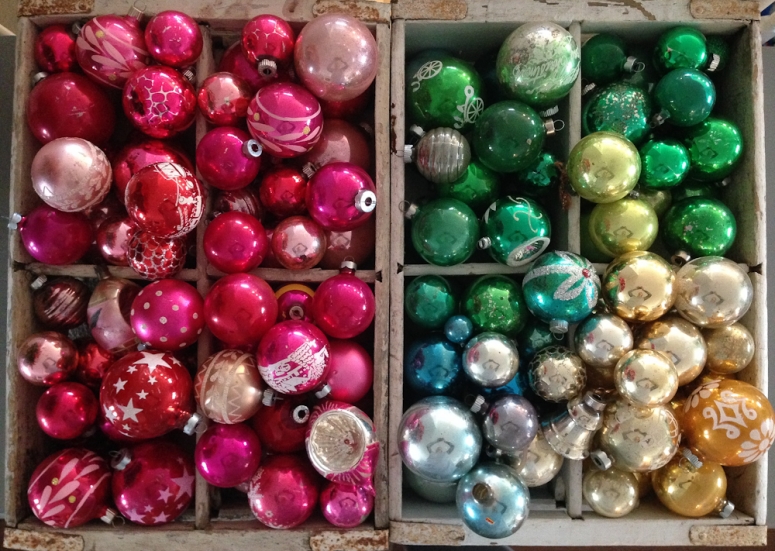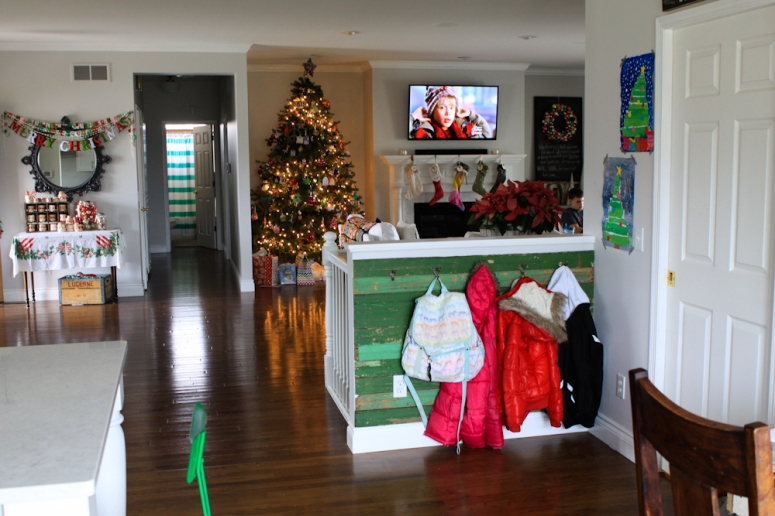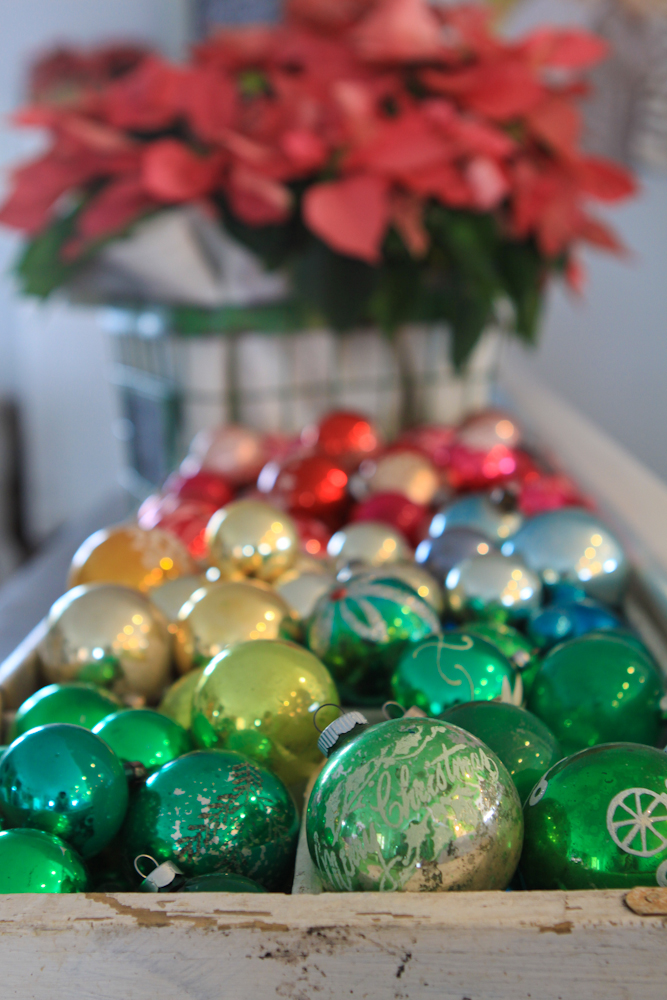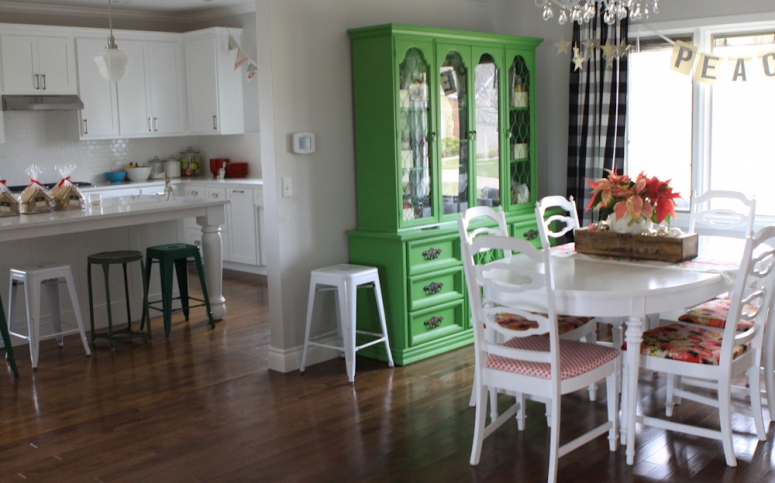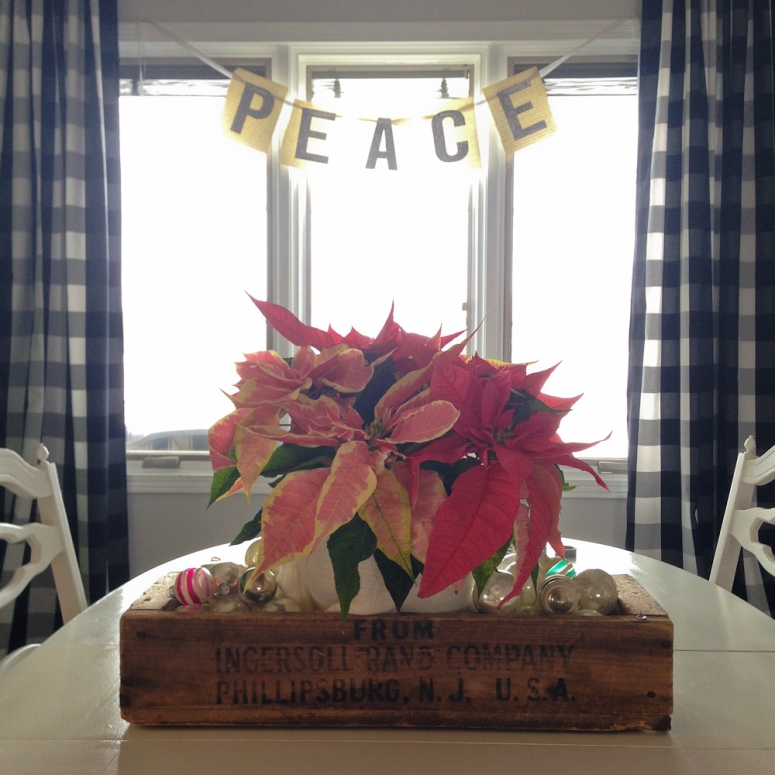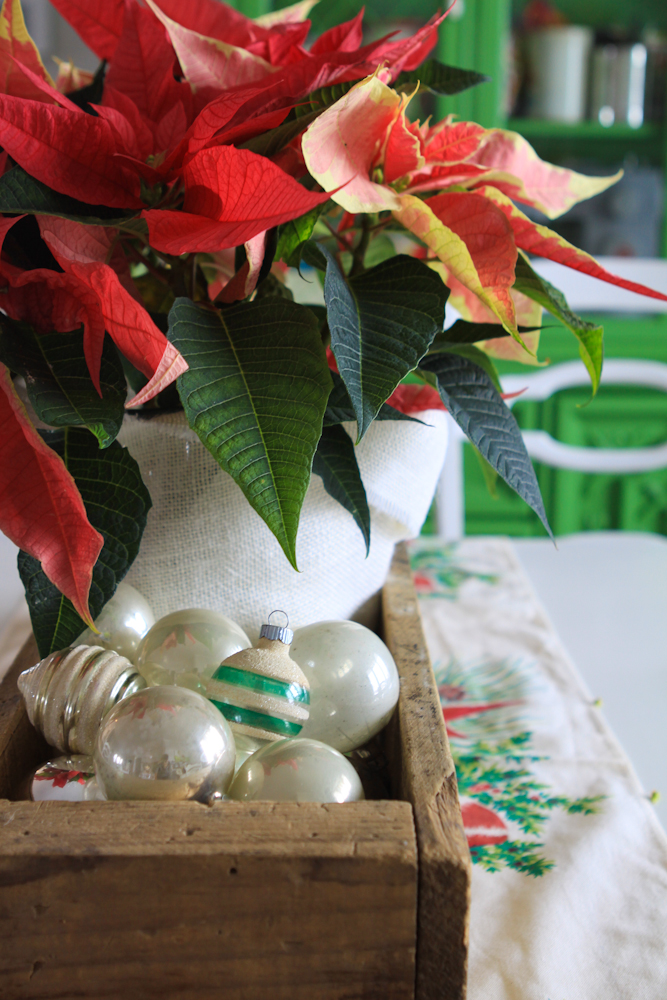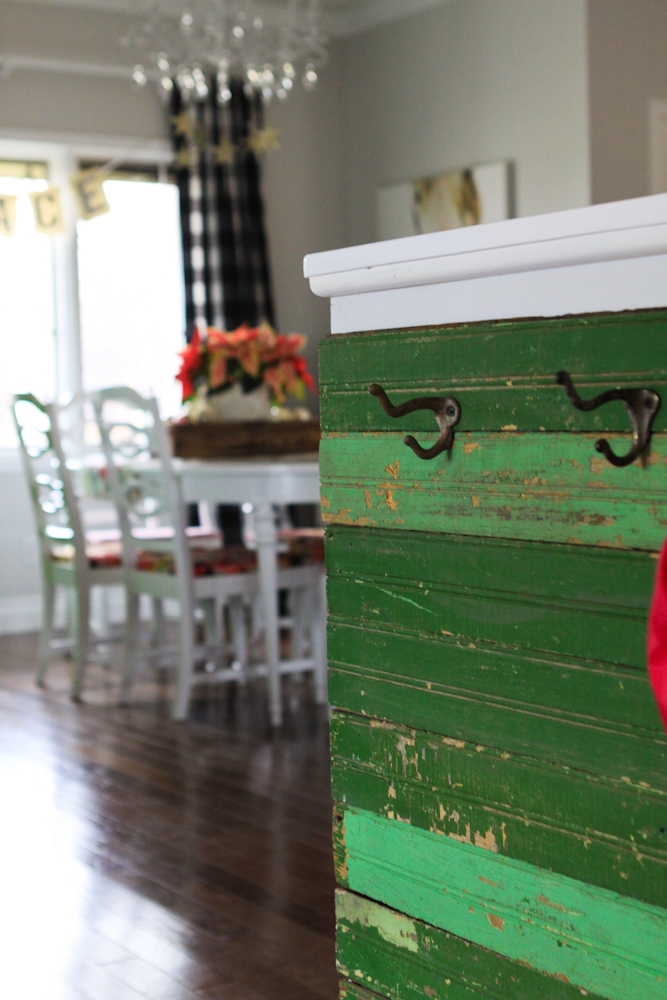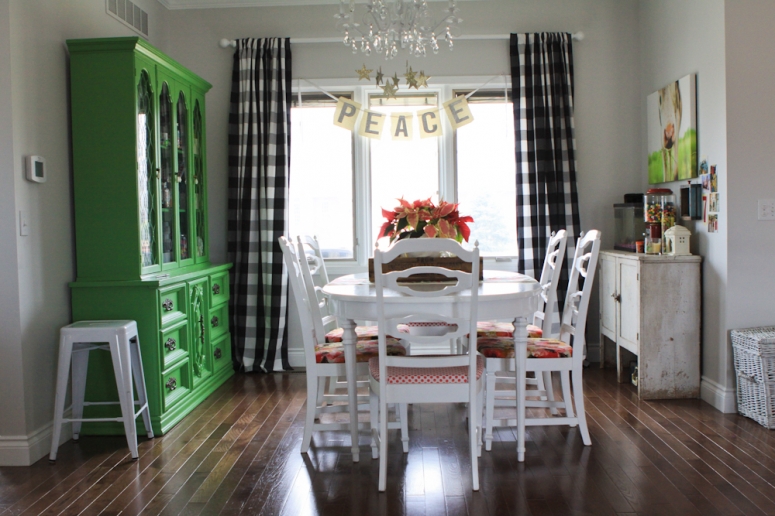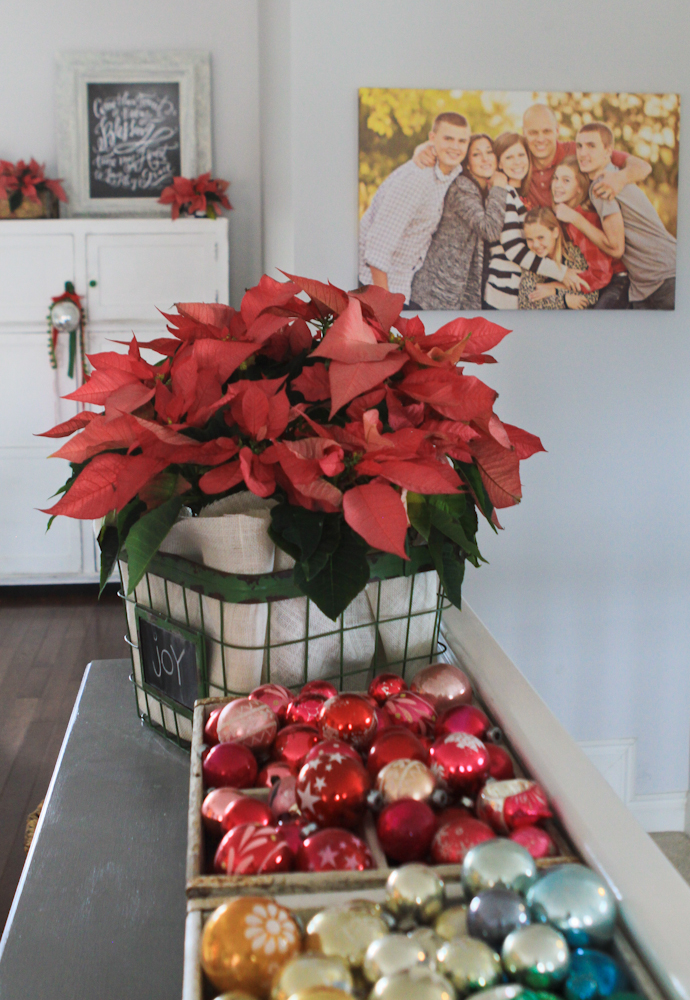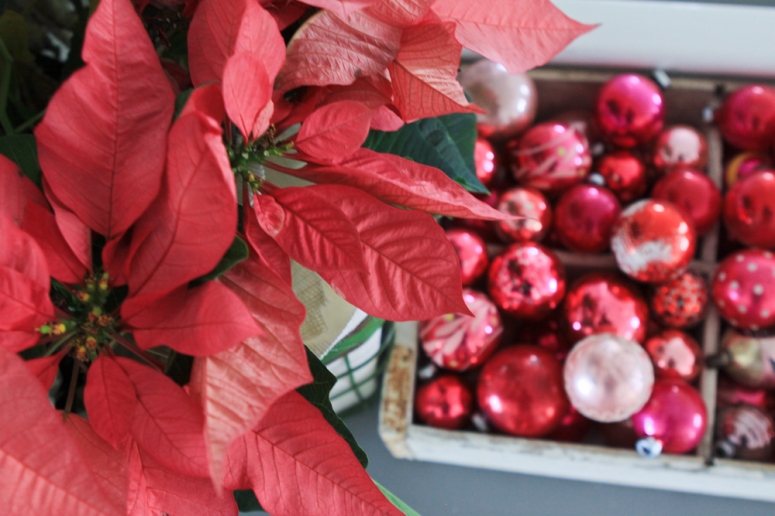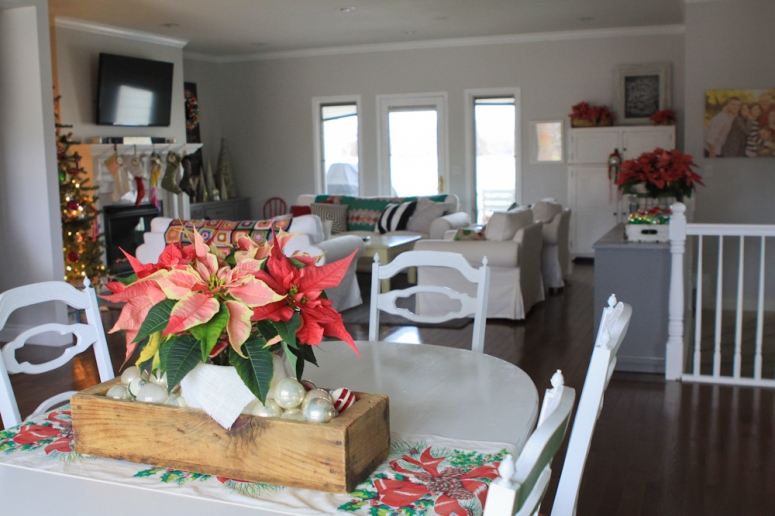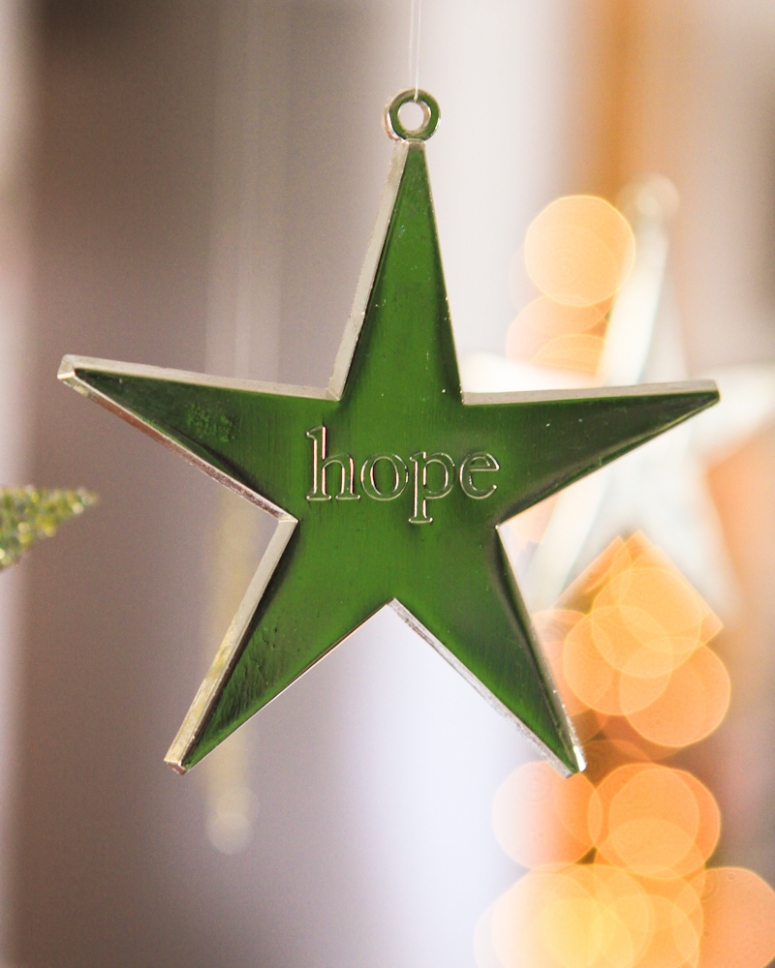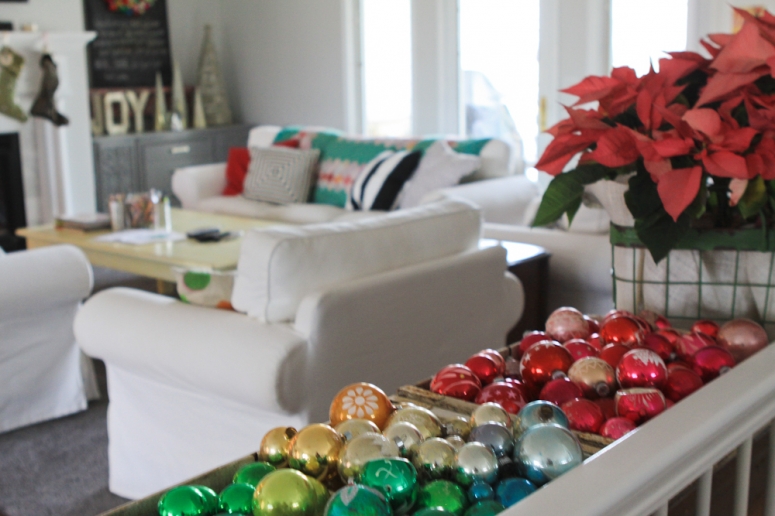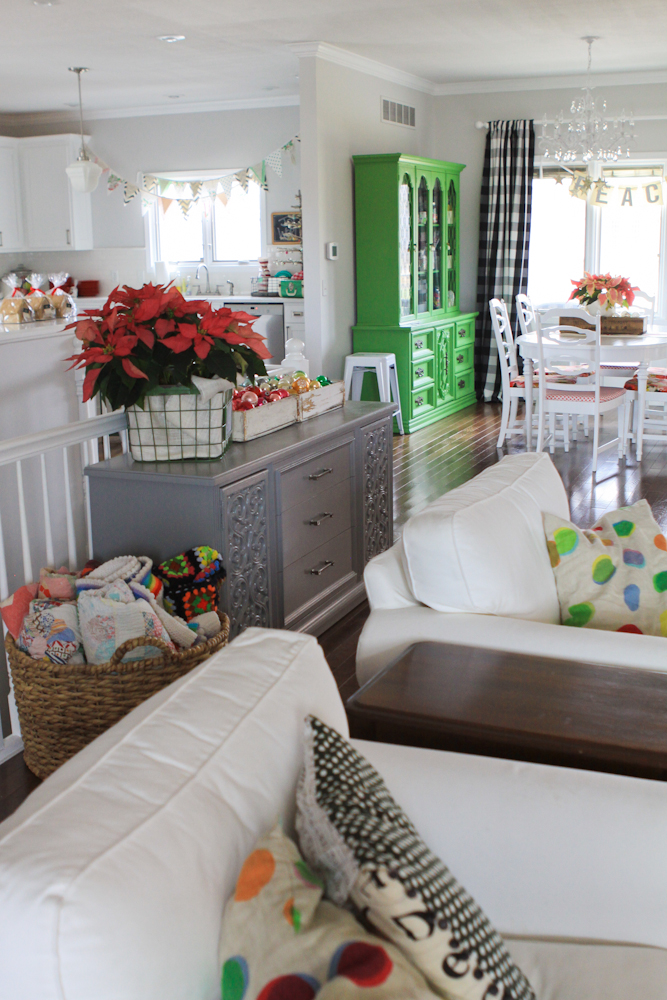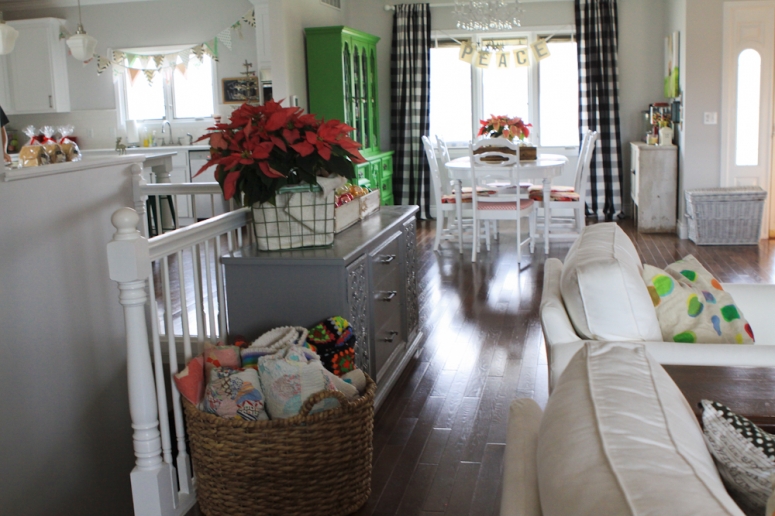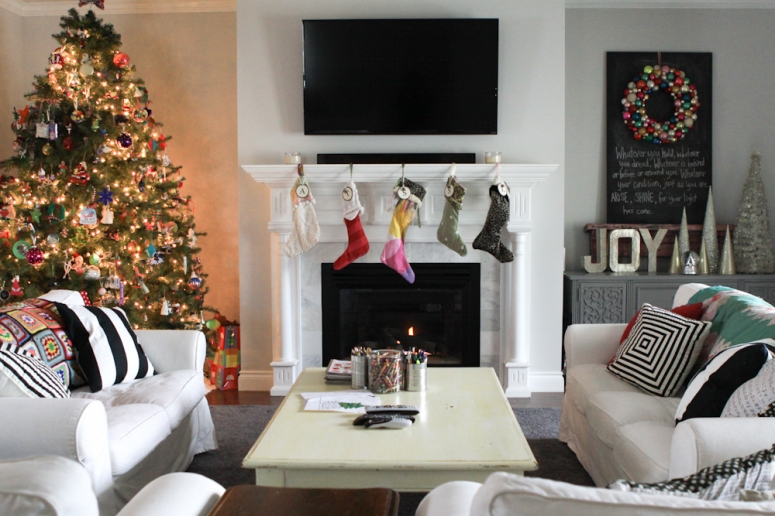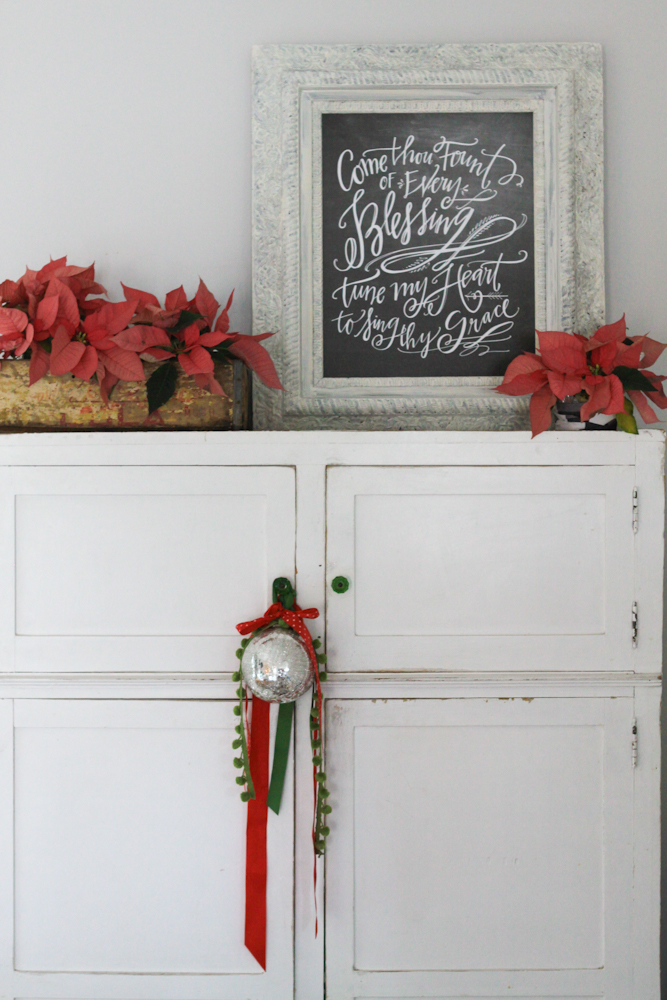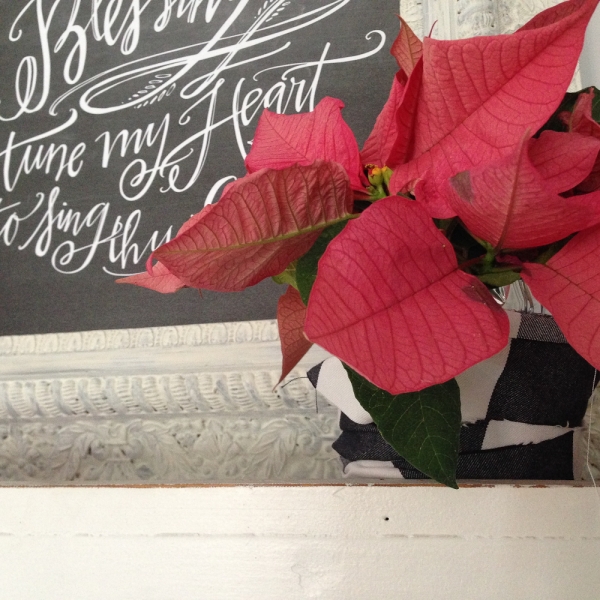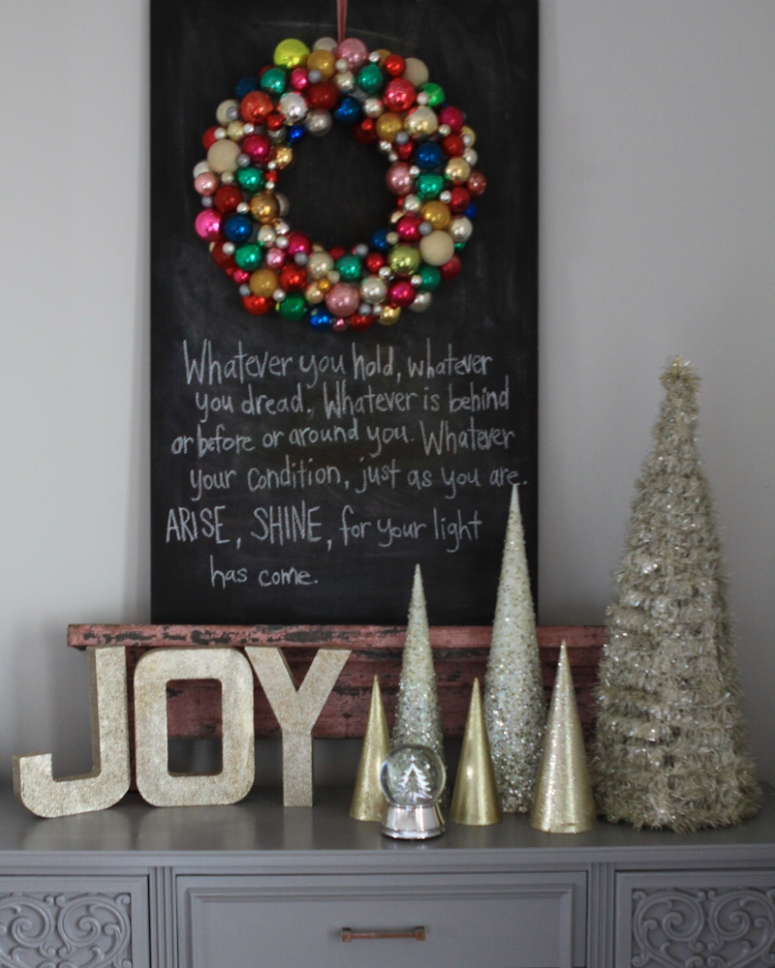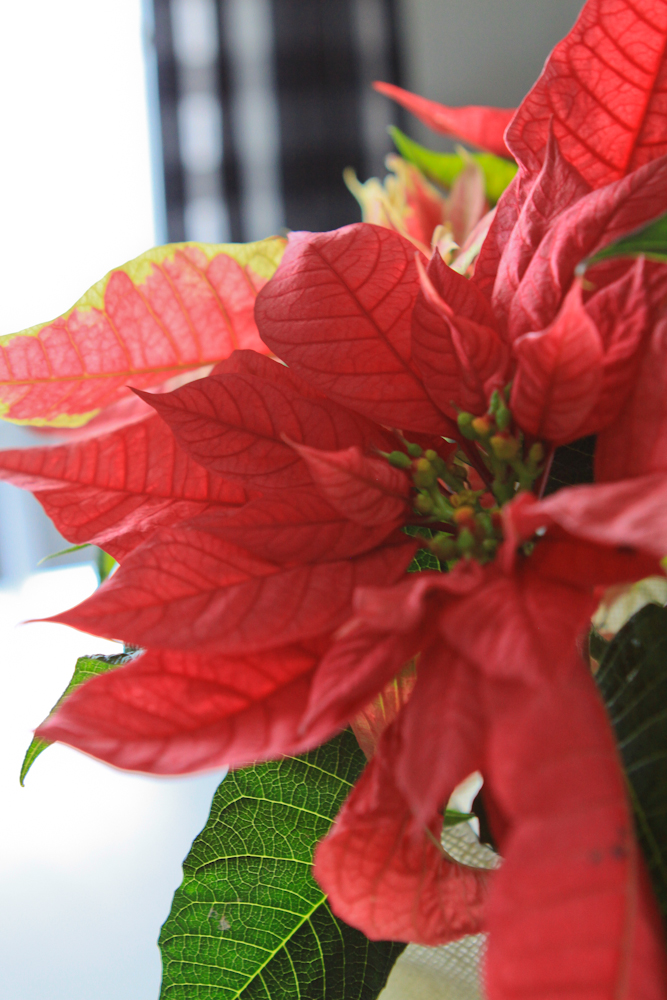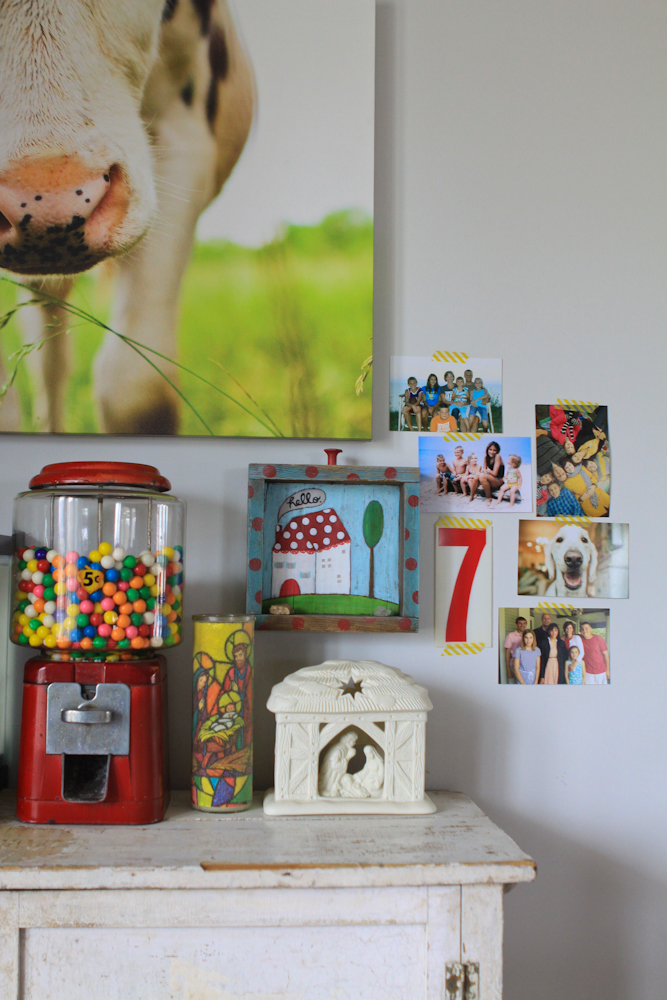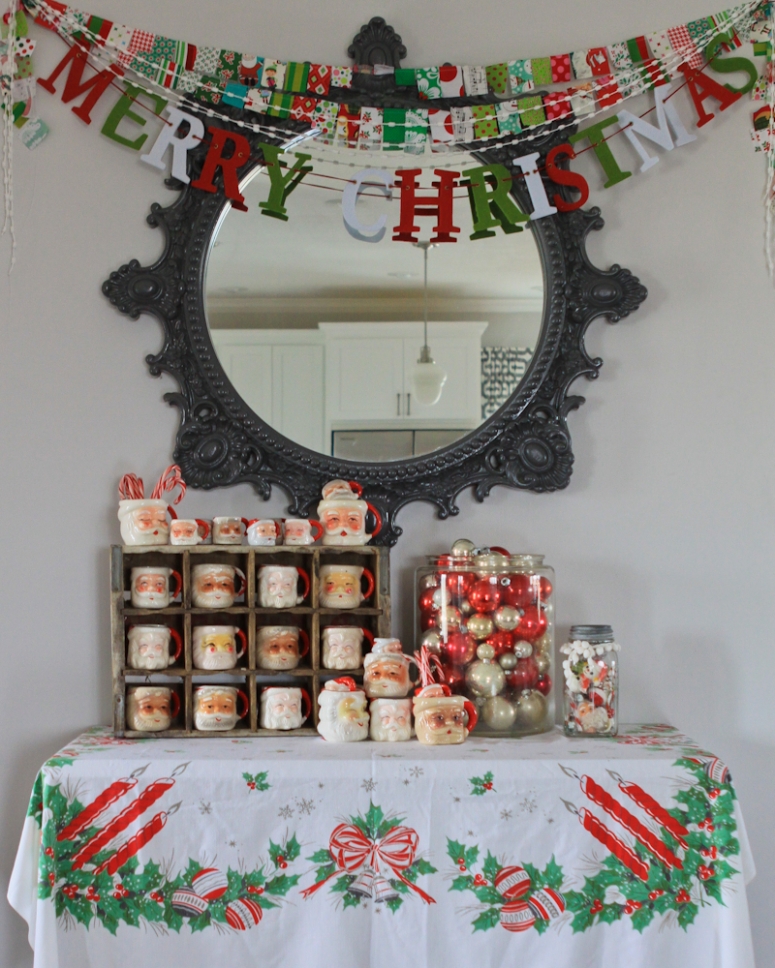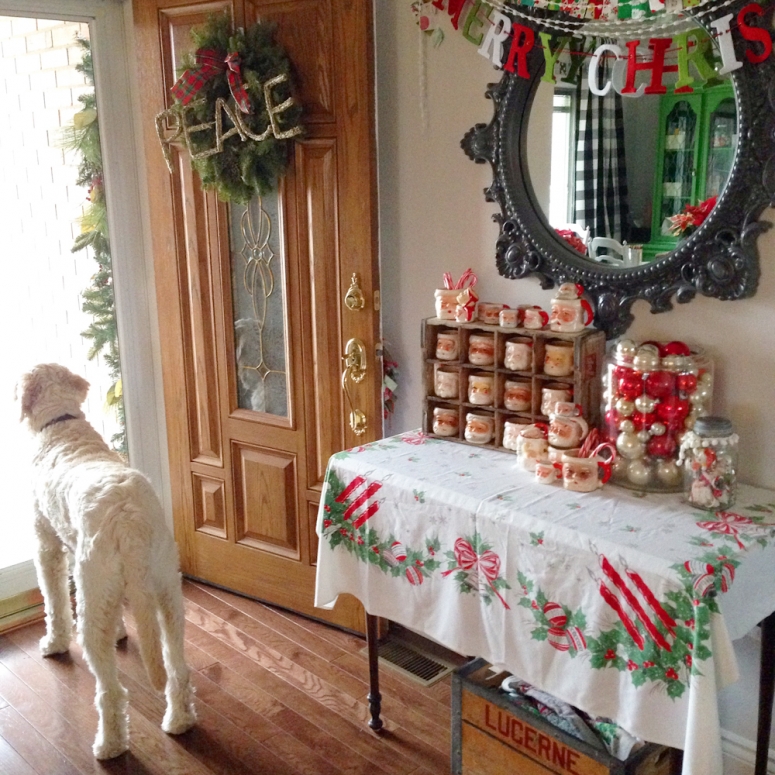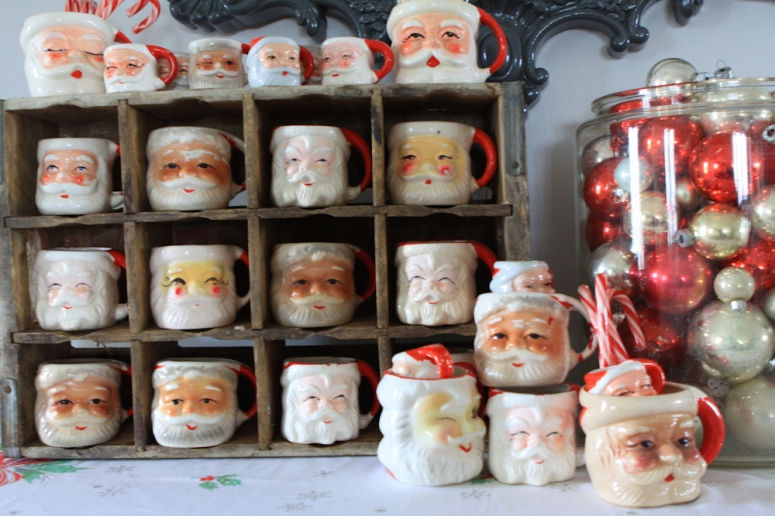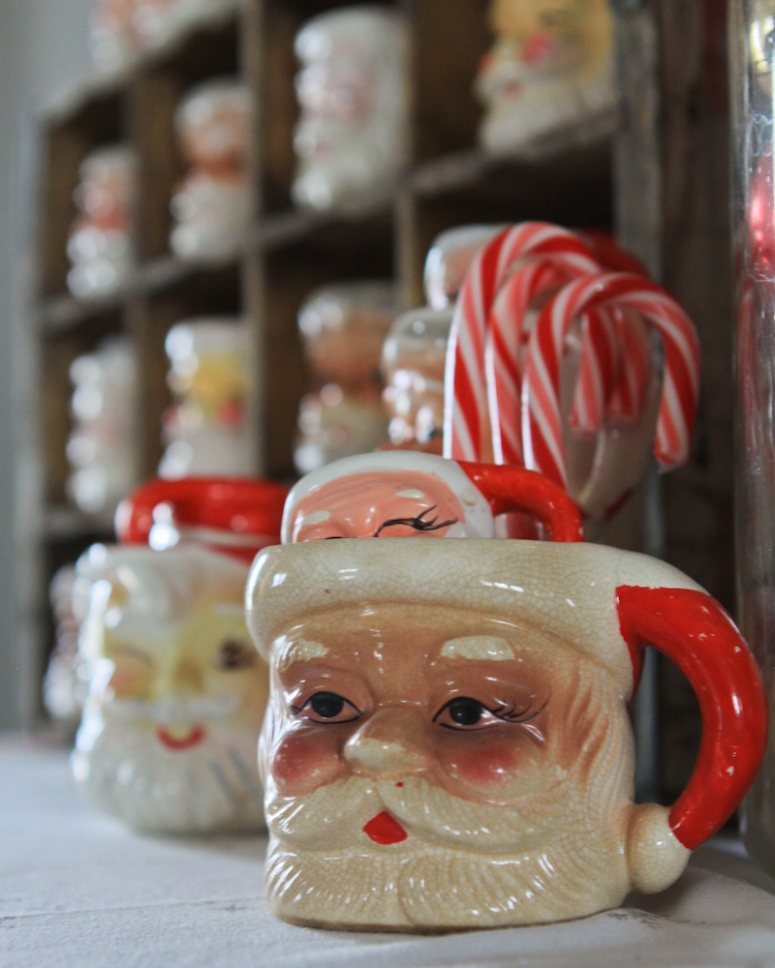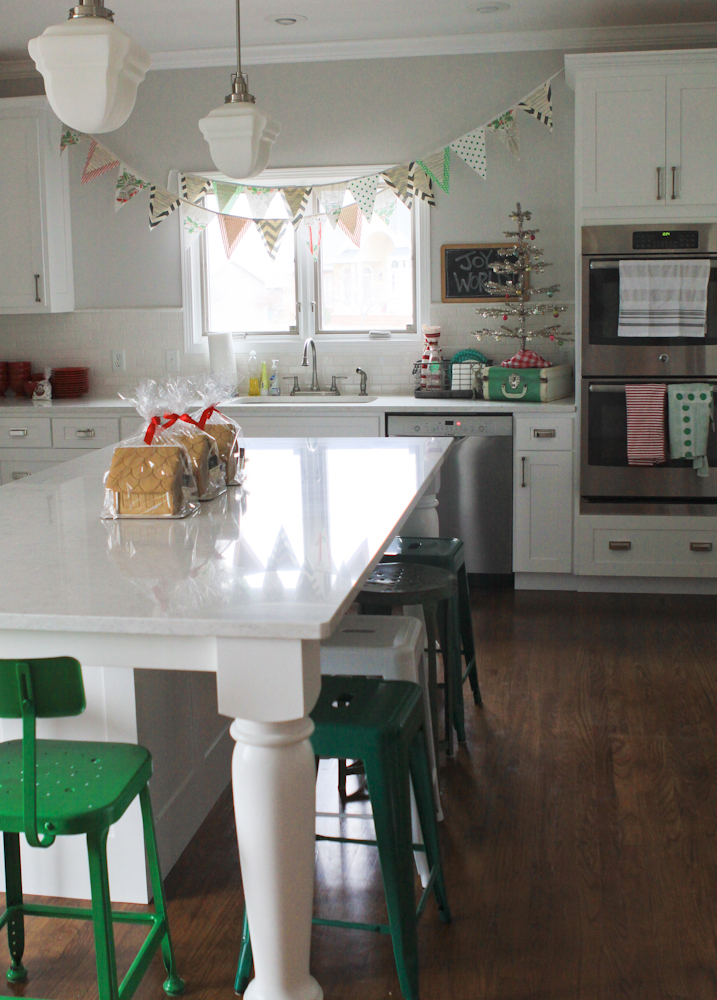 annie is begging to decorate the gingerbread houses.
Home Alone is finishing up.
i am supposed start dinner.
but Waffle found a skunk last night…. so i get to bathe a dog right now.
whatever you are doing right now i will trade you.
anything.
please?
ha ha ha
feel free to ask questions.
i will answer them.   🙂
***************************************************************************************************
Q: where did you get your gingerbread houses? They look like a perfect gift to a child packaged like that!
A: target in the bakery section.
Q: where do you keep your toaster and mixer?
A: it's kind of funny actually…  i didn't include the picture because the cabinet door was open but i will include it here for you.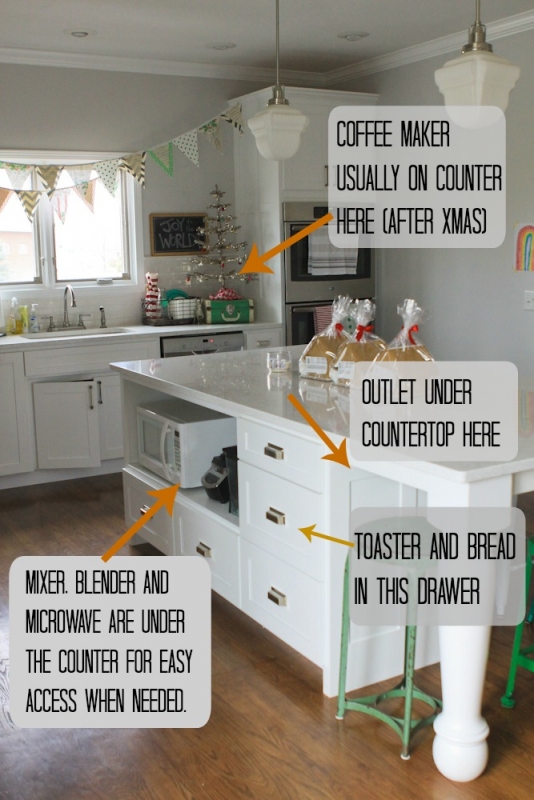 we keep the toaster IN the middle drawer and all the bread in there too.
then when the toaster is being used… we plug it in under the counter and leave the drawer open while in use.
when done… unplug and close the drawer.  
and then there is no bread box on the counter either.
Q: How do you keep them clean? Are they the ikea ones with the washable slipcovers?
A: Yes they are from ikea.  we bought an extra set of slipcovers (thinking ahead….) and we have washed them all once since april.
they clean up really nicely! we are happy with them!
Q: Did you buy all the bulbs in your boxes at the same time or have you been gathering them for a while?
A: i have been collecting for many years.  I just pick them up at the thrift shops when ever i find them. 
and the santa mugs i have also been collecting for many years.
now they are priced higher which is so annoying so i never pay more than $5 and even that is high in my opinion. 🙂
Q: My question (is not house related) but I LOVE to know what people are reading; including magazines, blogs, devotionals, in their Bibles, and books.
A: i have been reading anything at all.  SAD.
but i always check in with Shannan to find out whats good and what to read next.

Q: …that green beadboard wall! Did you trim the edges with moulding or just cut an even edge?
And that tinsel tree, I assume it's vintage?
A: the tree is not vintage.  crazy right? I've had it probably five years or more though.
there is no brand on it though. 🙁
and for the green bead board… we just cut it evenly.  there is no trim piece.
And we have one more board to cut in half and put on the top before the wood trim.
Q: it looks like the back of that gray dresser backs up to an open railing. Is the back painted too??
A: i have mentioned about 5 times that i want to just quick paint the back but i never have gotten around to it.  
but yes it should be painted.  i agree with you.  🙂
Q: I LOVE your basket with blankets in it……where did you find it?
A: tjmaxx  🙂
Q:  My question…..You have a basement…..(stairs)….I am dying to know what you are doing with it….
A:  we do have a basement.
i never go down there.  there are no windows.  and there is carpet.  and unpainted wood.
it's hard for me. 
ha ha ha
just kidding.  
it's a finished basement.  there is a pool table, a sectional, a projector screen and an xbox down there.
the basement doesn't need me.
🙂
i am sure we will make it more "us" but it's not on the top of the list of projects right now.  
Q: What is the square footage of your house? The main floor looks open and spacious!
A: i don't even know.  🙂
i never asked. 
im sure craig knows but i don't.
Q:  Are you ever worried something is going to fall victim to those precious big dogs with those long, waggy tails?
A:  Not really.  They don't jump up on stuff and nothing is down low for them to get into.  🙂
Q: Wondering about gray paint on your wall. What is the name of it?
A:  Seashell Gray by Valspar (sold at lowes)
Q:  How about the pennants over your kitchen sink? Are they fabric or paper? Did you make them or buy them? Where from?
A: i bought them two years ago from Leslie Padgett's etsy shop Salvage 517. (currently empty)
they are made from vintage christmas tablecloths and there is sheet music sewn on them too.
Q: what is the shade of green that you painted your dining room cabinet?
A:  Catnip by Valspar