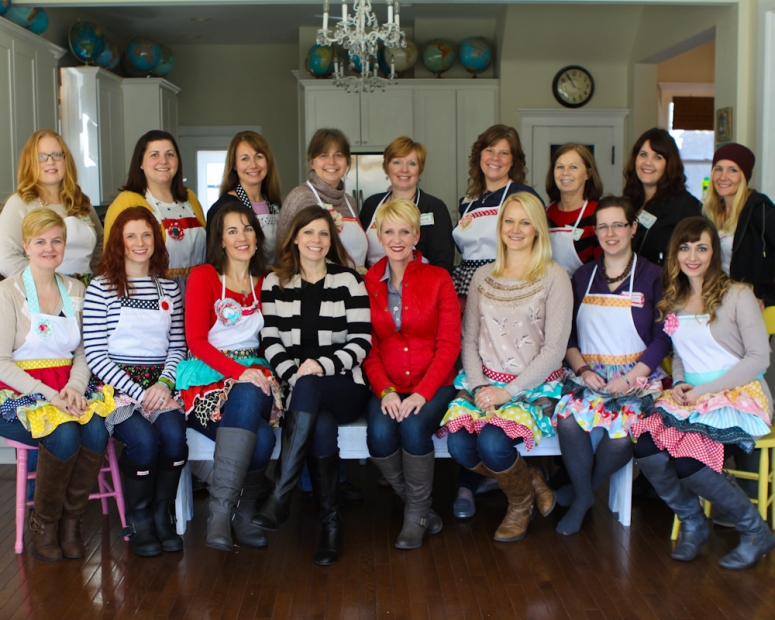 what a beautiful group of ladies!
they were each so kind to each other and had a happiness about them.
i like meeting all these women each year.
Craft Weekend makes for some great friends!
there was major EPIC swag in february too!
the post about each one is coming later week filled with discounts.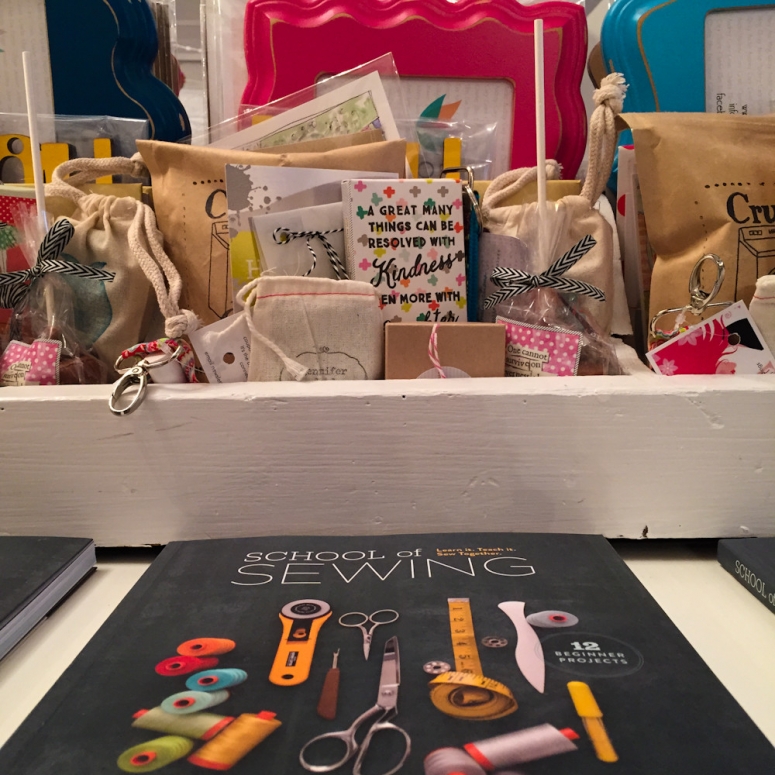 this is the "christmas morning" part of CW…opening all the swag.
we go over each item sent and talk about the fabulous companies that sent them.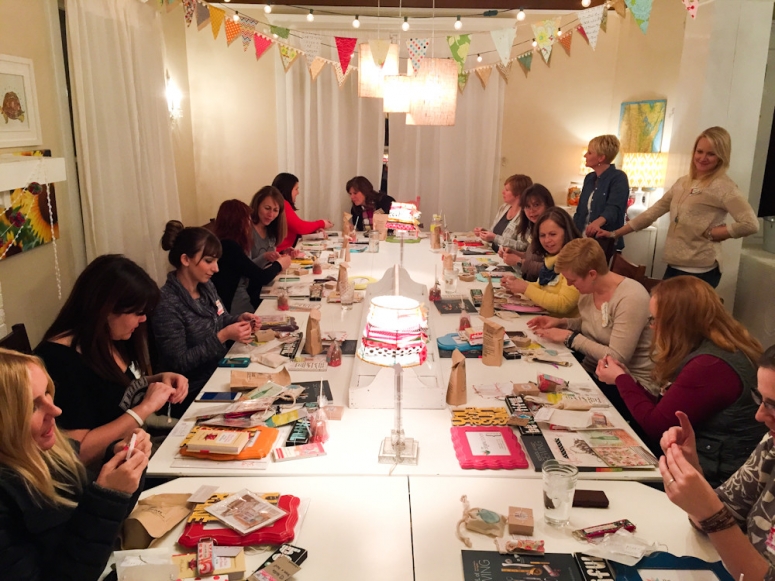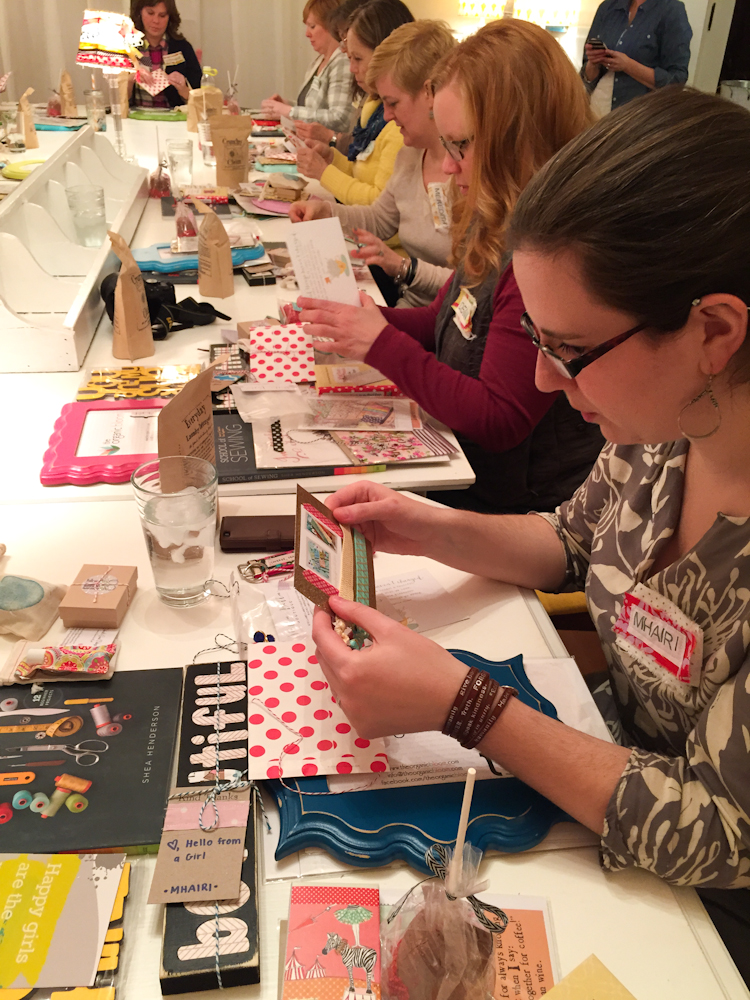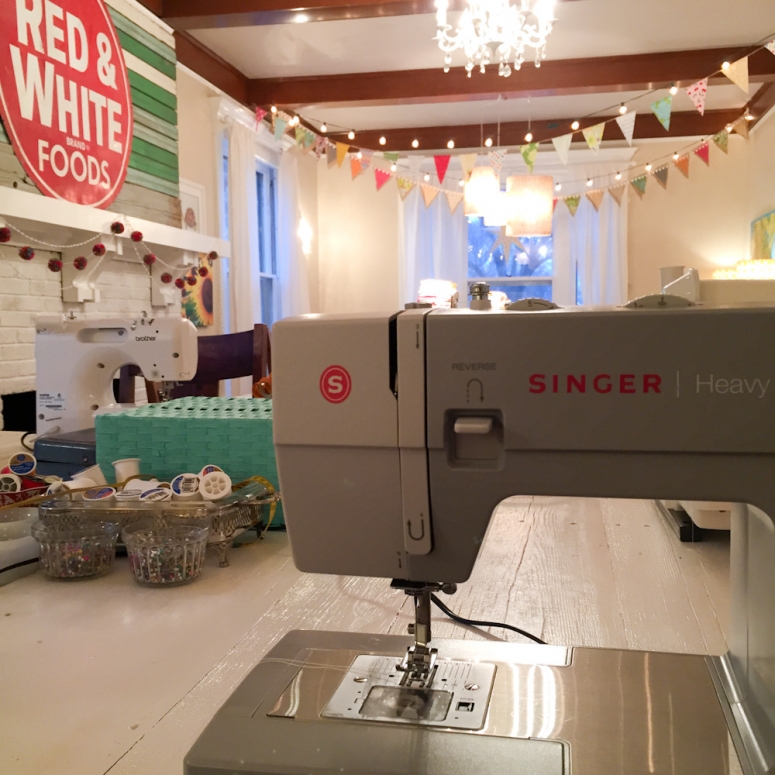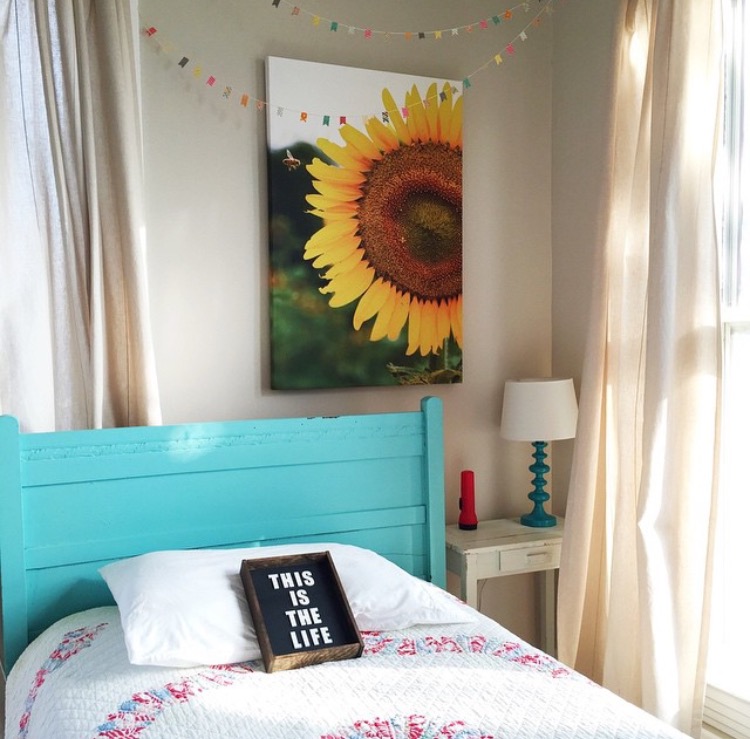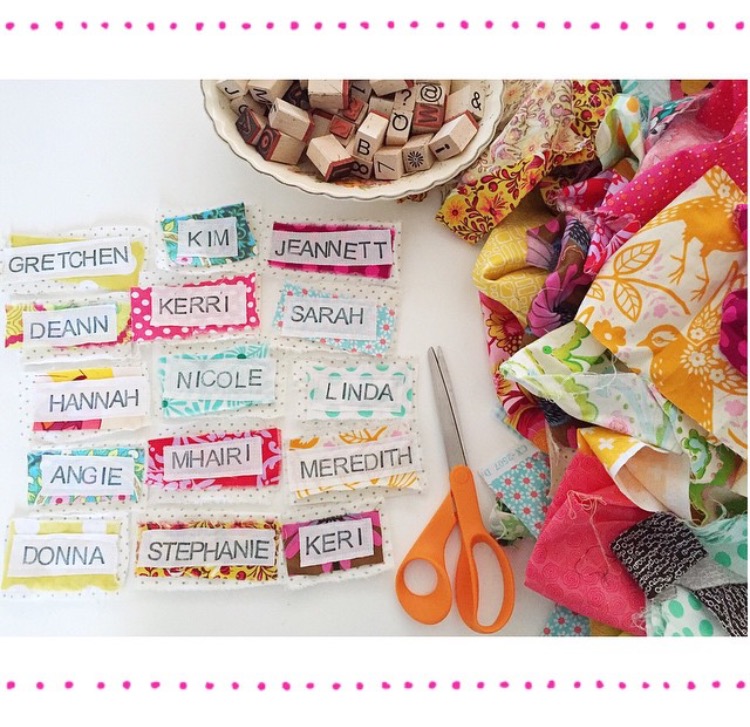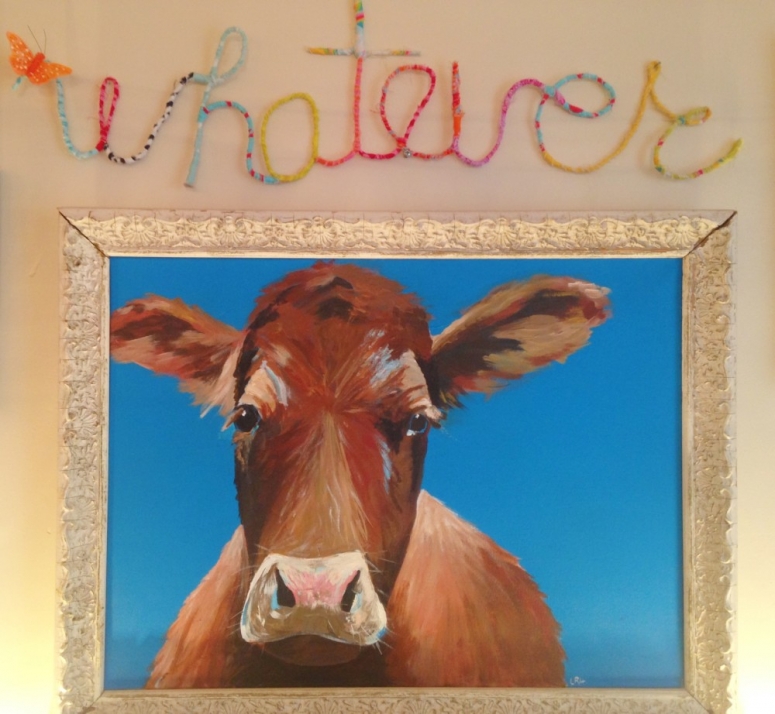 my sister painted that cow for me.  she oversees all that goes on at the CH.  Moooooo.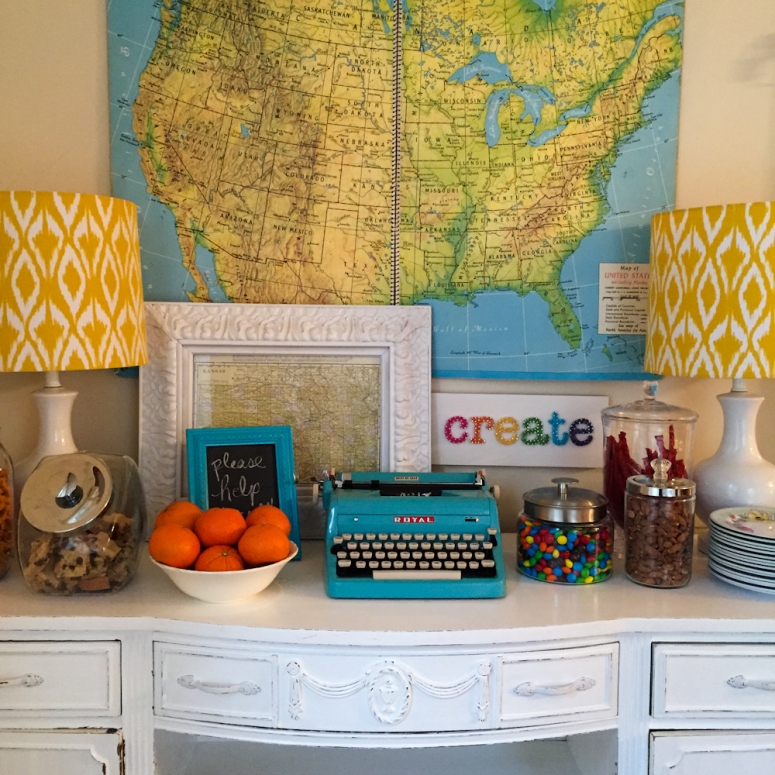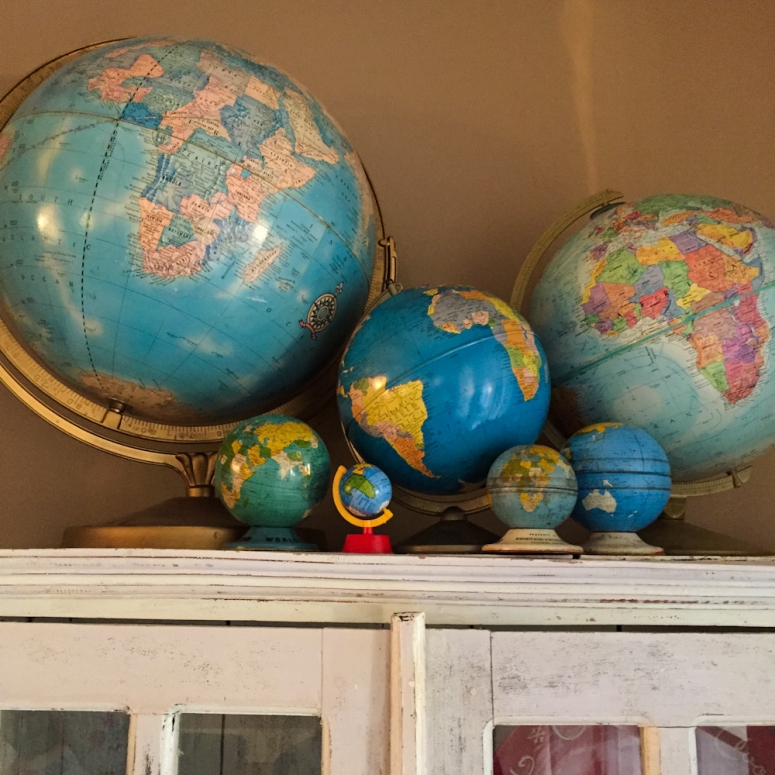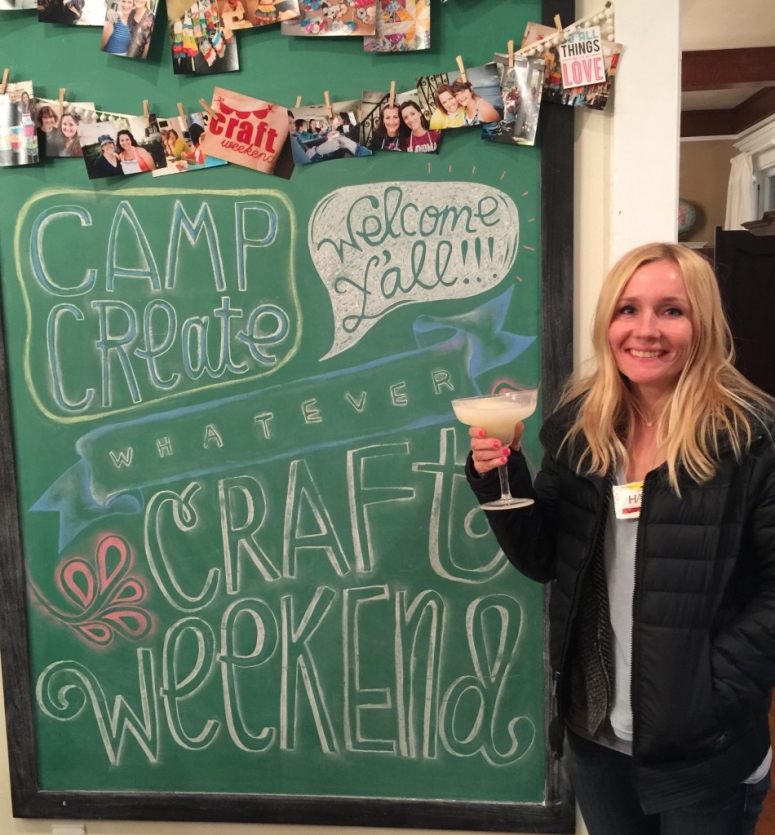 and then we get down to business.
friday night is for new friends, margaritas and ruffle aprons!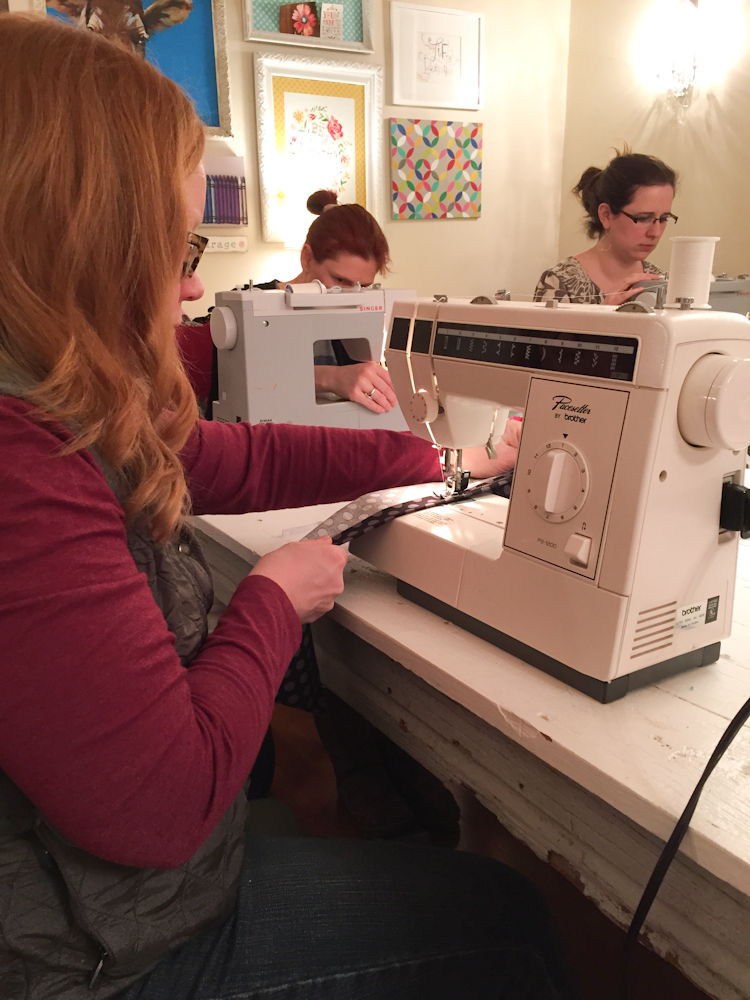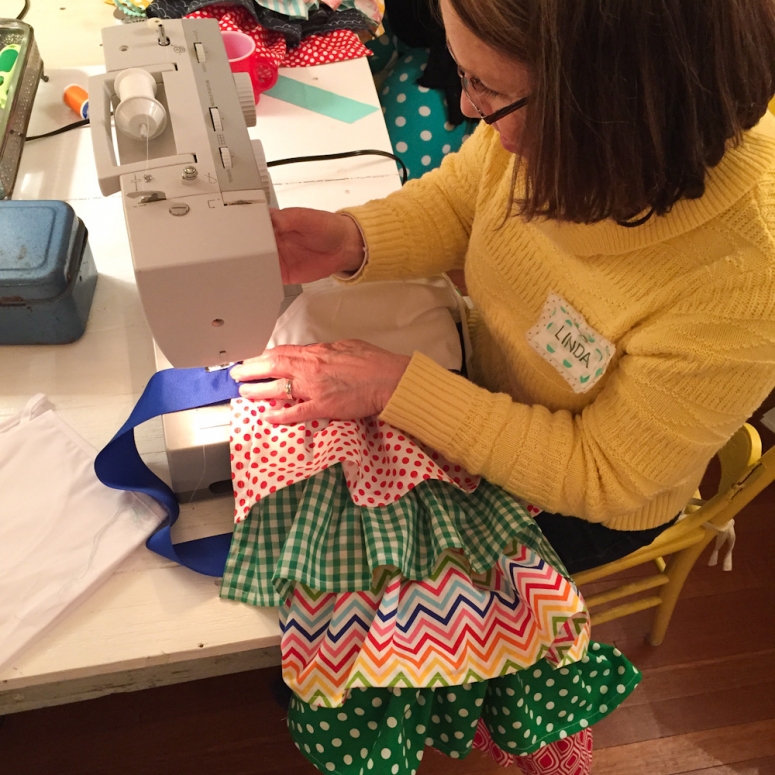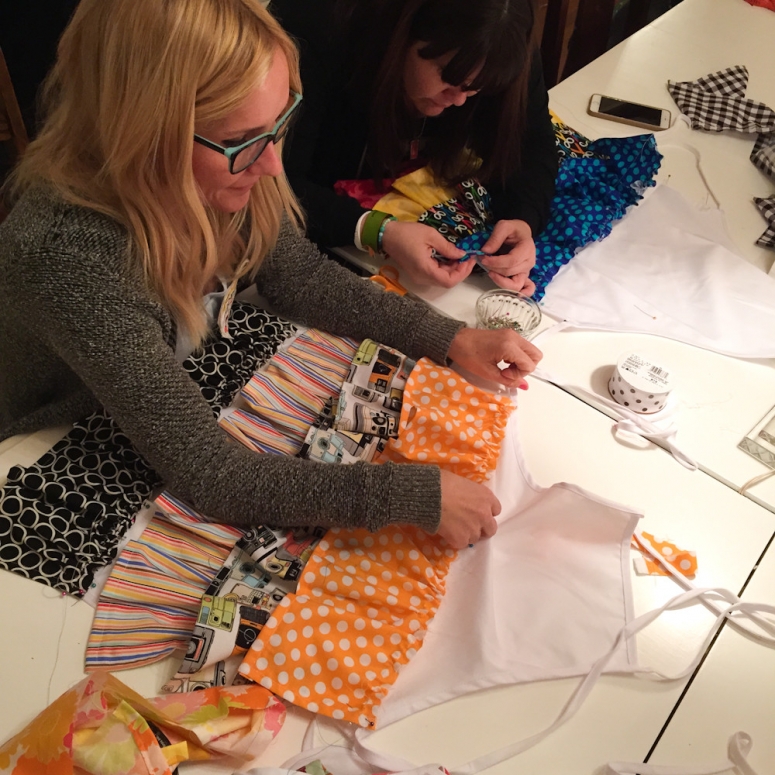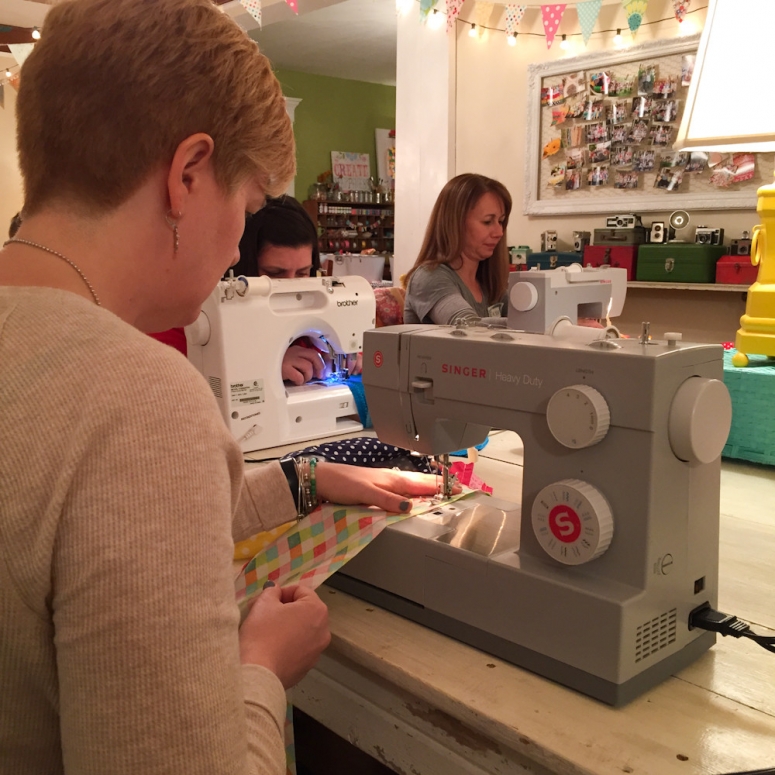 so many decisions to make… fabric patterns and colors and the ribbon… full or a half apron… what other details to add… what time to stop and go to bed… how to sew for the first time (for some).
it's a big project that takes much longer than it seems like it would.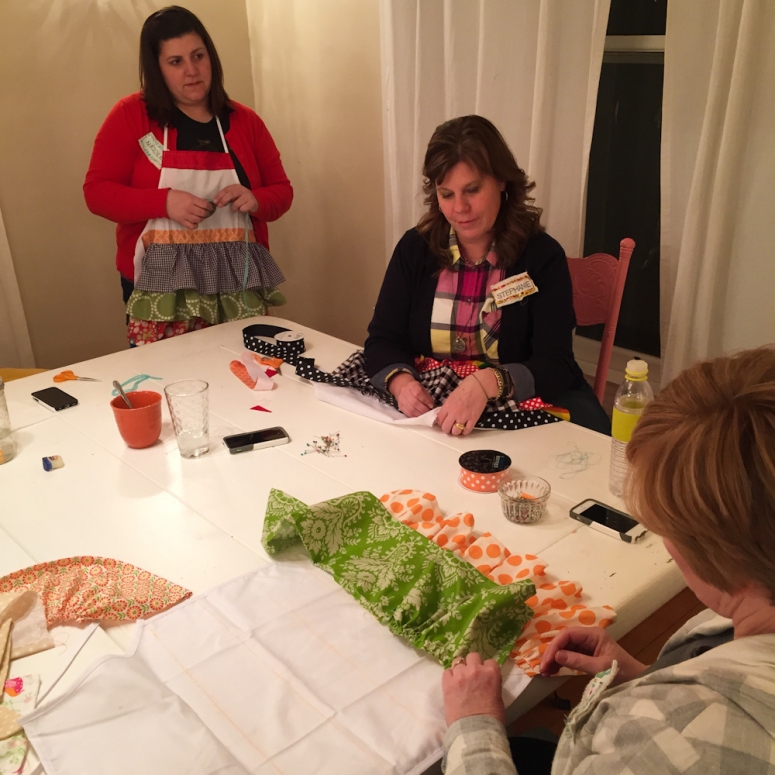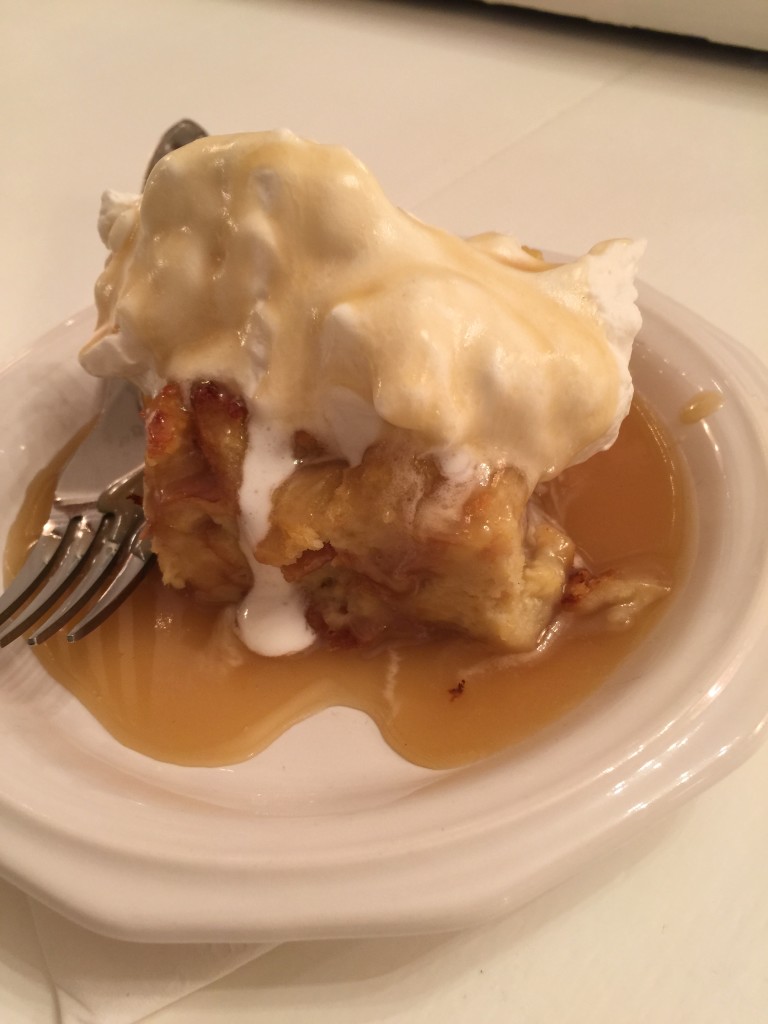 kimberlee makes the dessert while we are apron making just after dinner.
like… starts and makes the whole thing right there!
what a gift she is to all of us.
having someone bring you a plate of warm bread pudding just out of the oven… covered in carmel sauce… while you craft is probably in my top ten good things about life.  HA!
this dessert is to die for!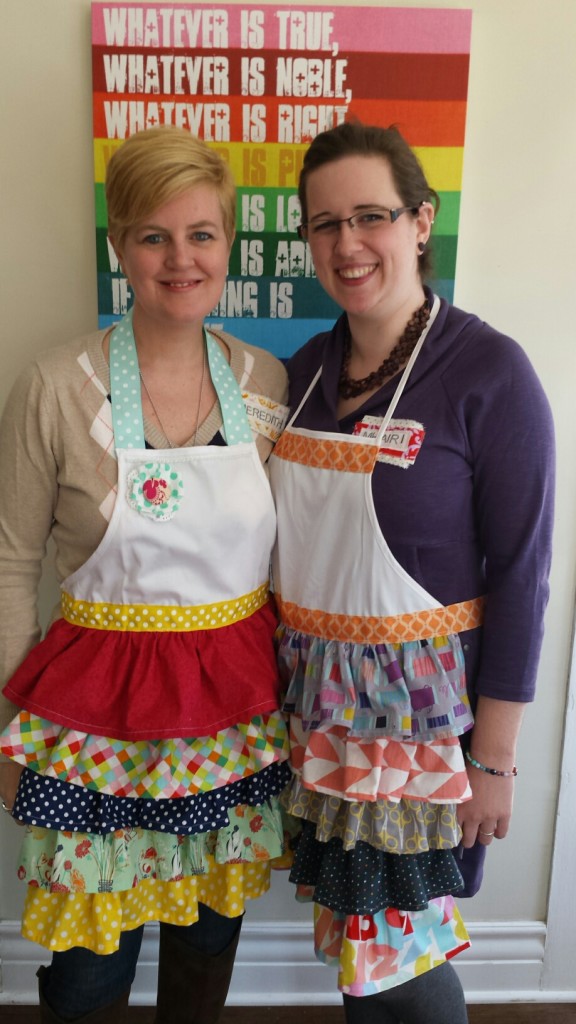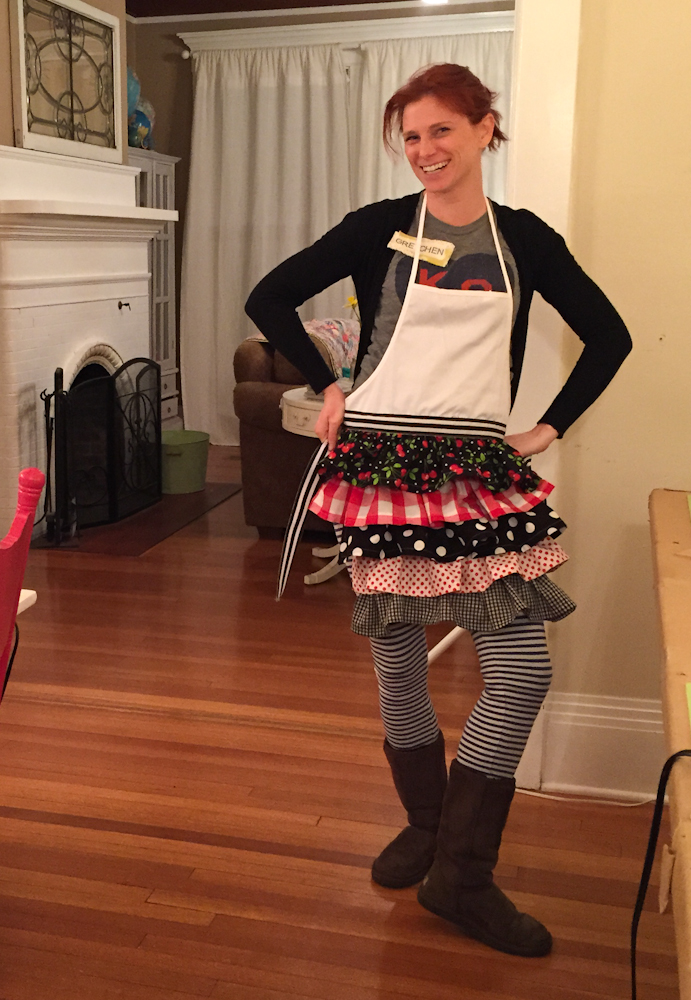 finished… at 1:00 am.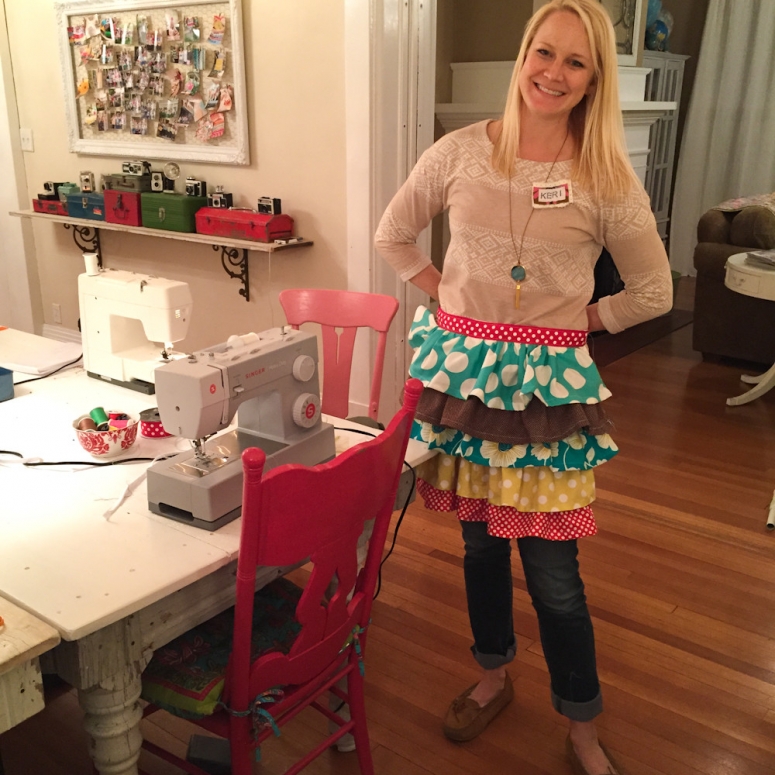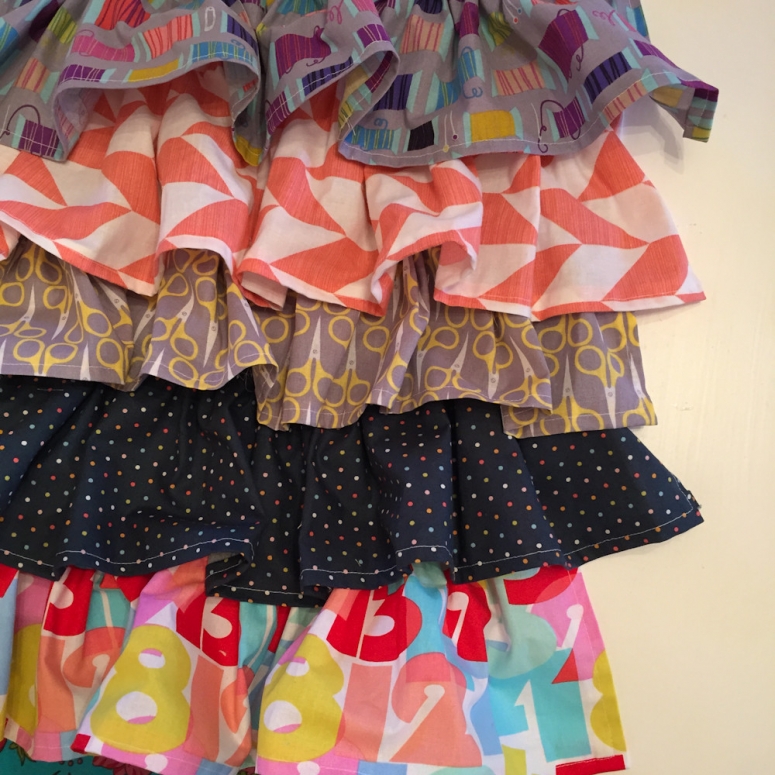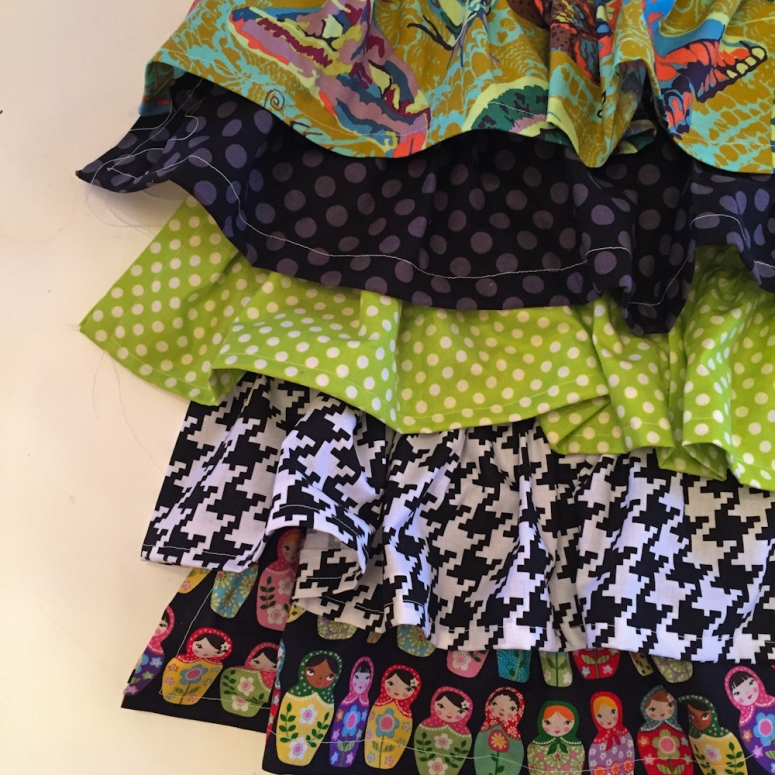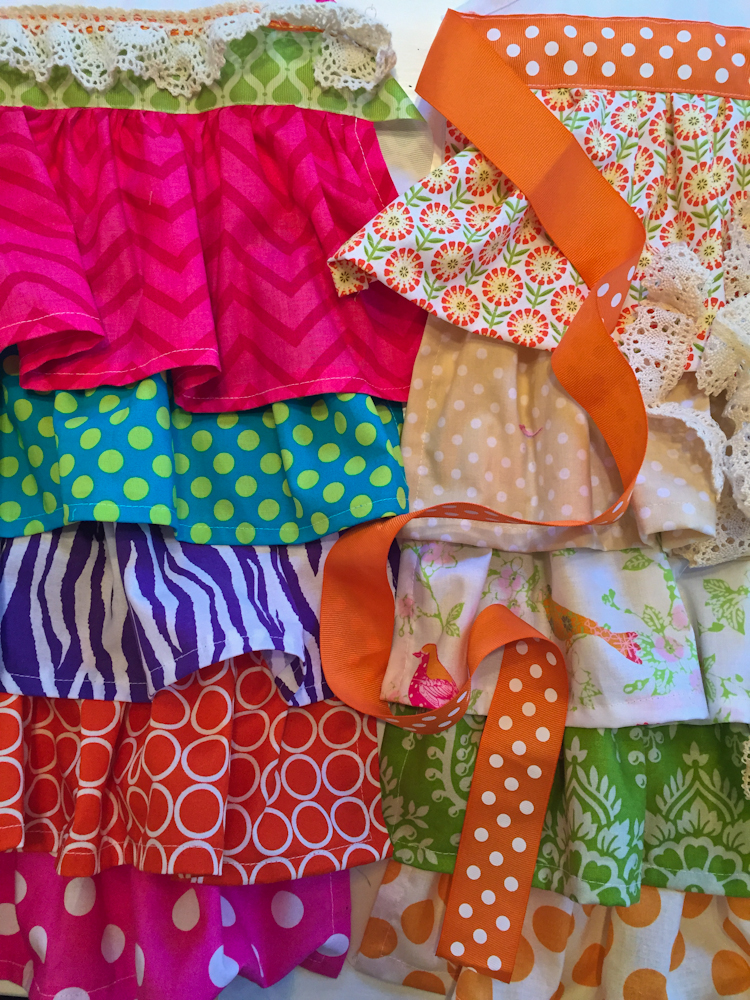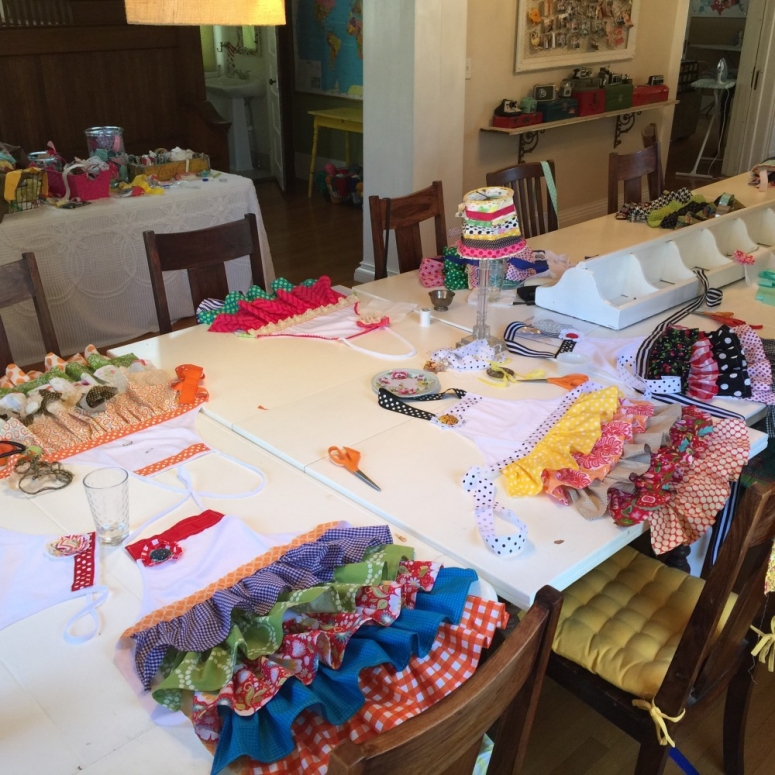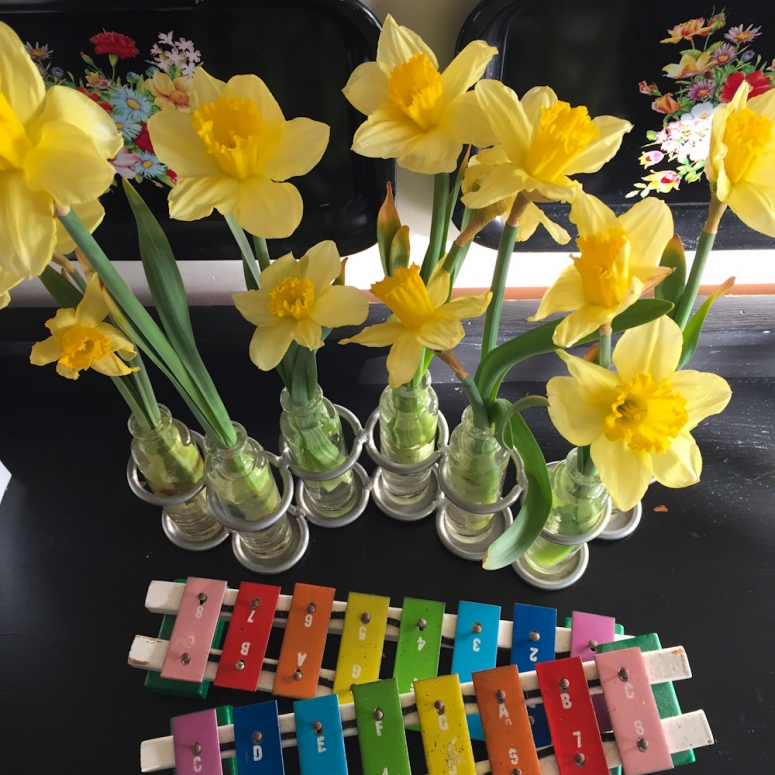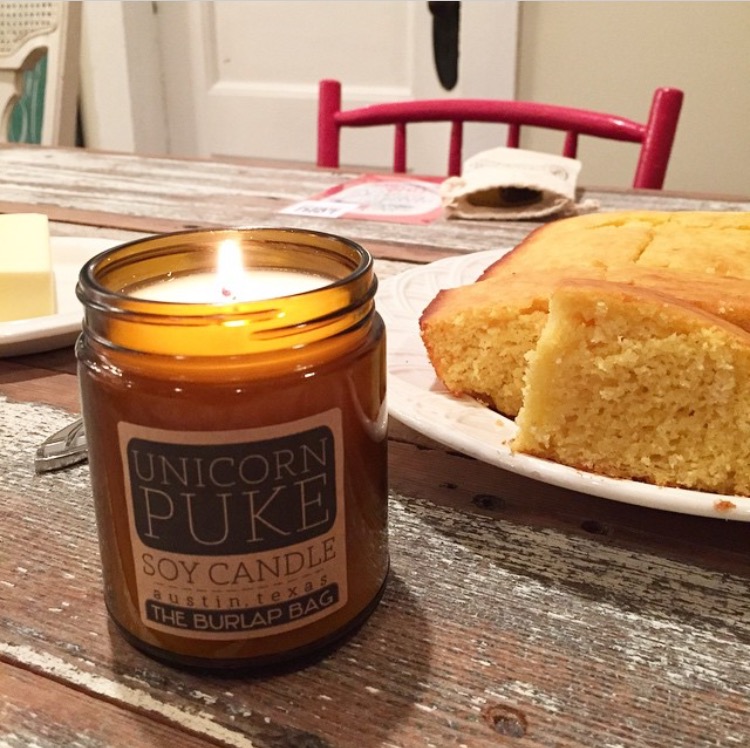 The Burlap Bag sent some candles to make The Craft House smell amazing.
you wouldn't guess but Unicorn Puke smells pretty awesome.
like… starburst?  skittles?  we couldn't pin point it but it was close to that.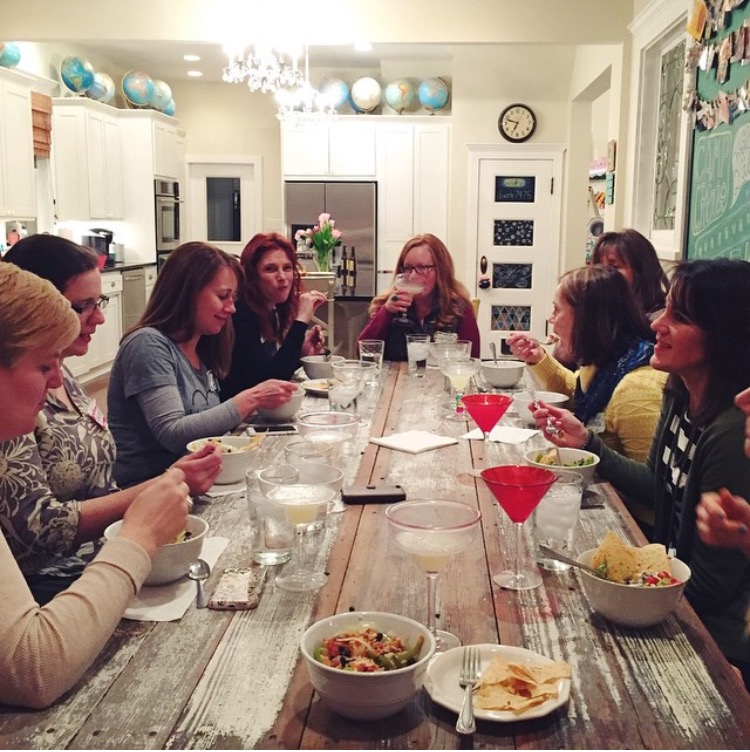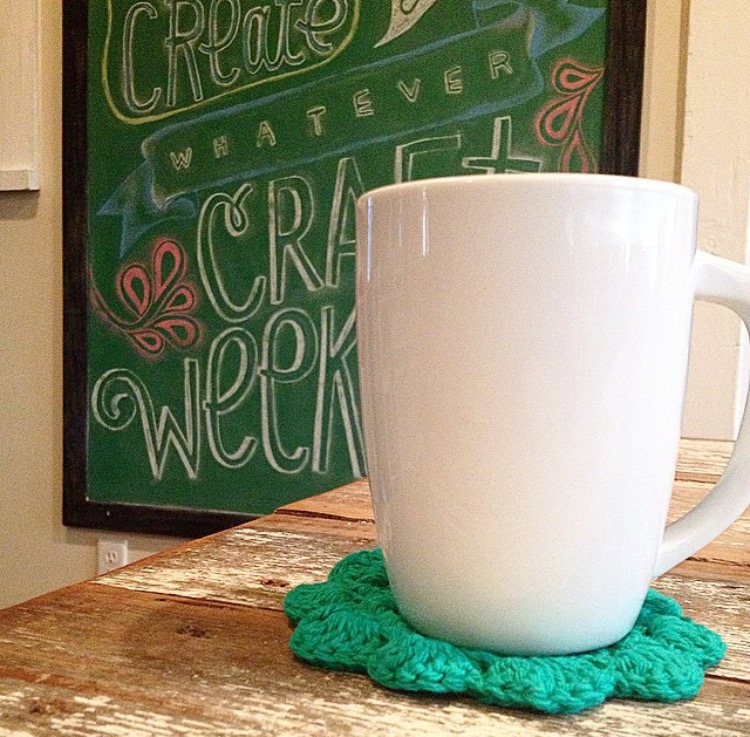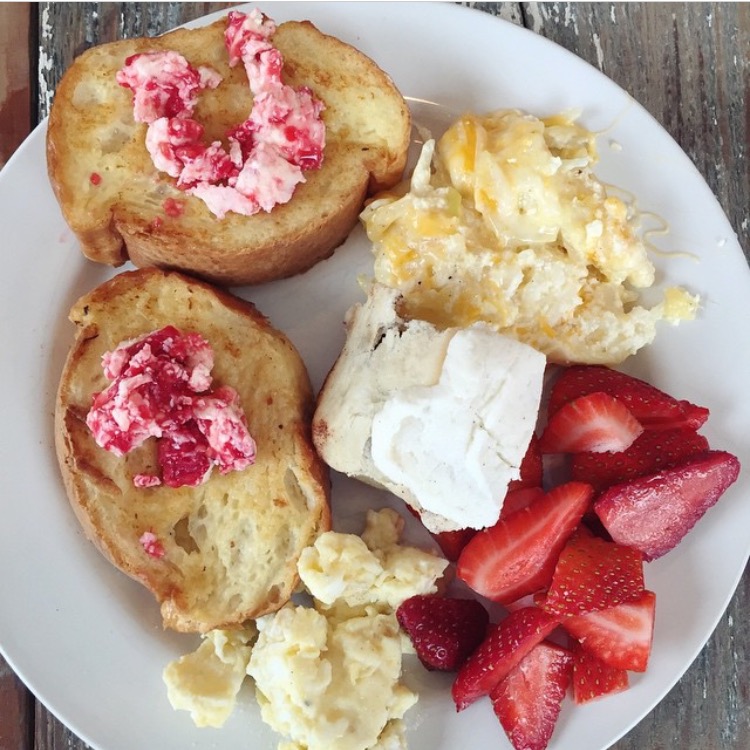 creme brûlée french toast with homemade raspberry butter… cheesy potatoes and strawberries.
i mean… WHAT!?
amazing kimberlee!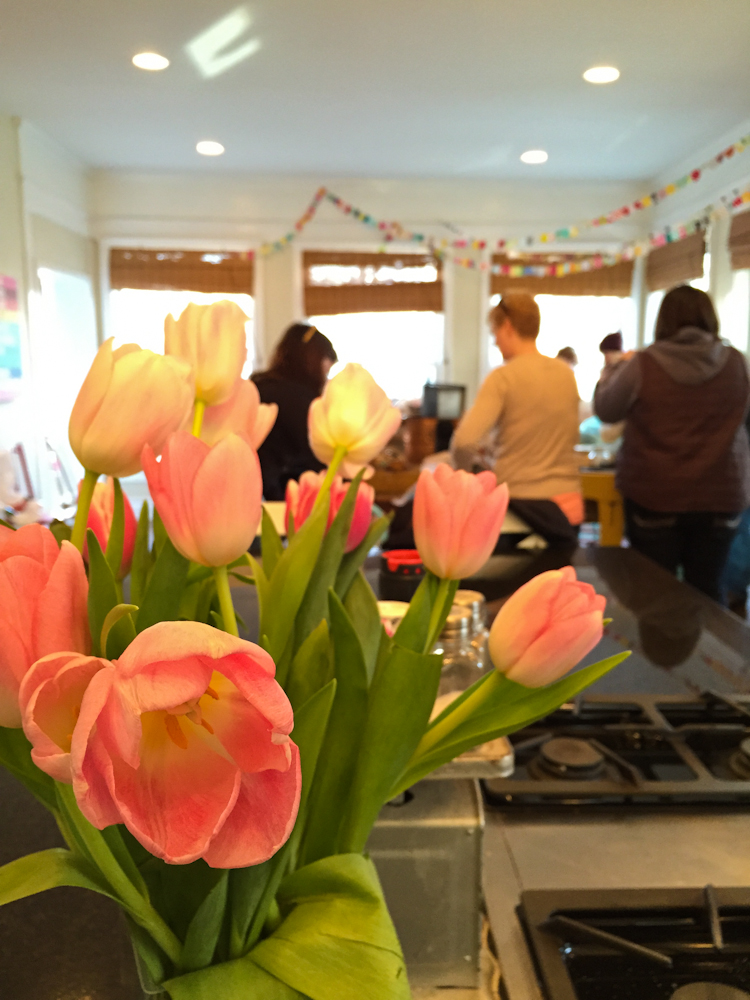 we were sure that saturday would be freezing but it turned out to be blue skies and sunny!
which made shopping at Bearly Makin' It and the Mill so much more enjoyable!
i always like to see piles of old things whether it's locks & sanders or green dishes, potato mashers or scoops.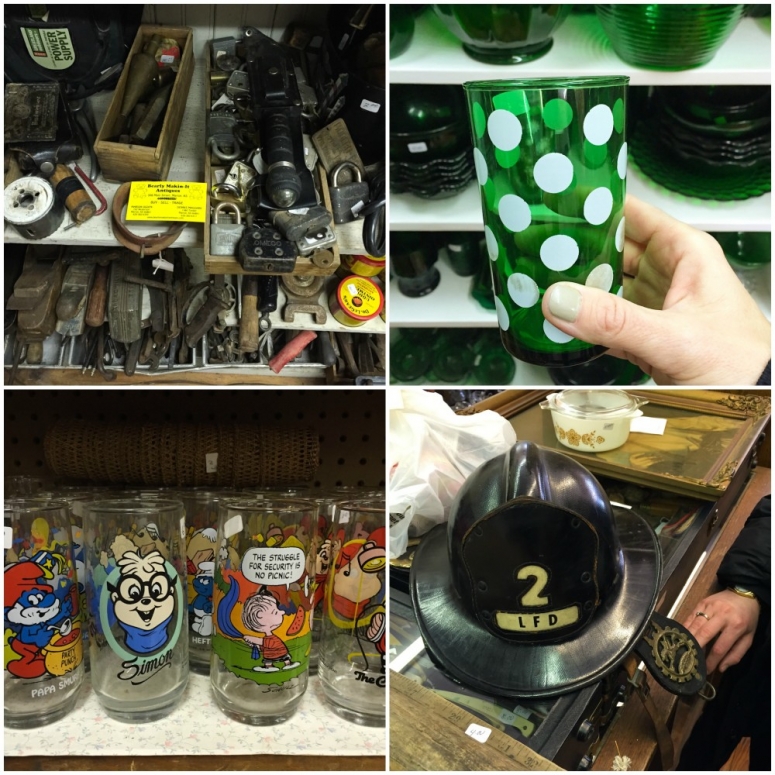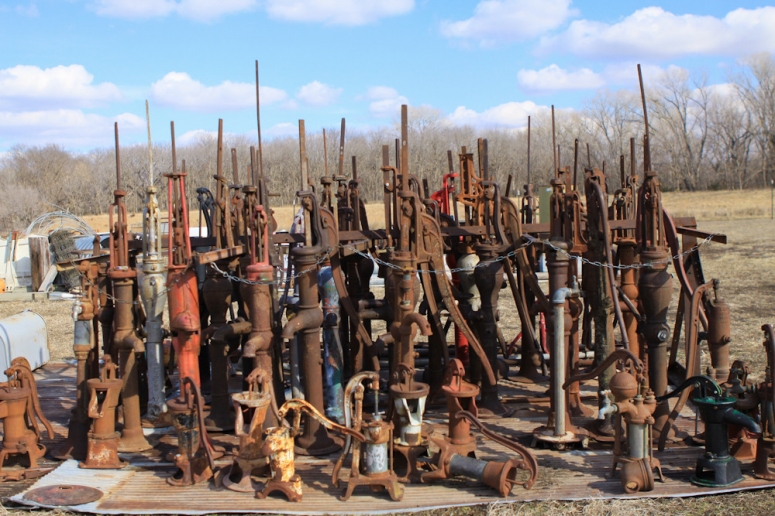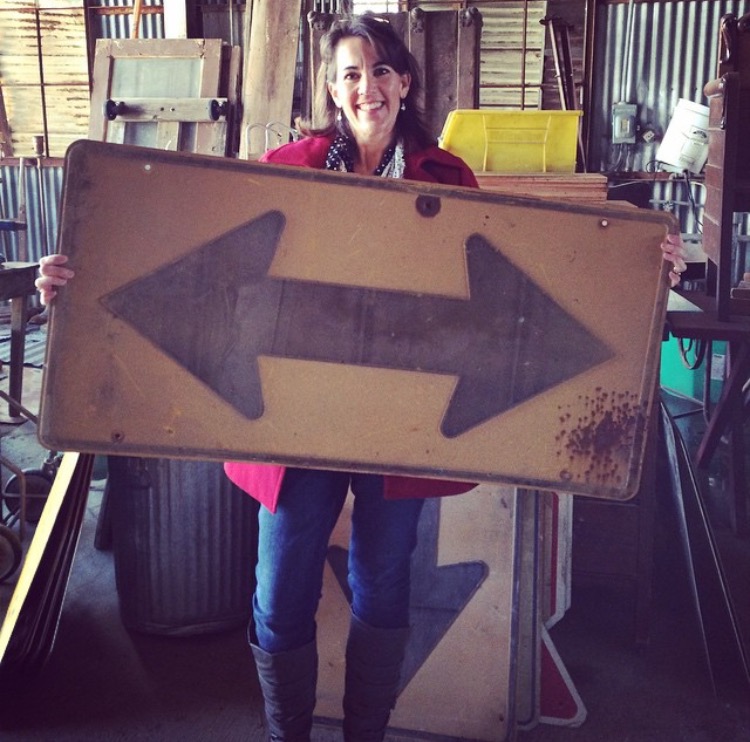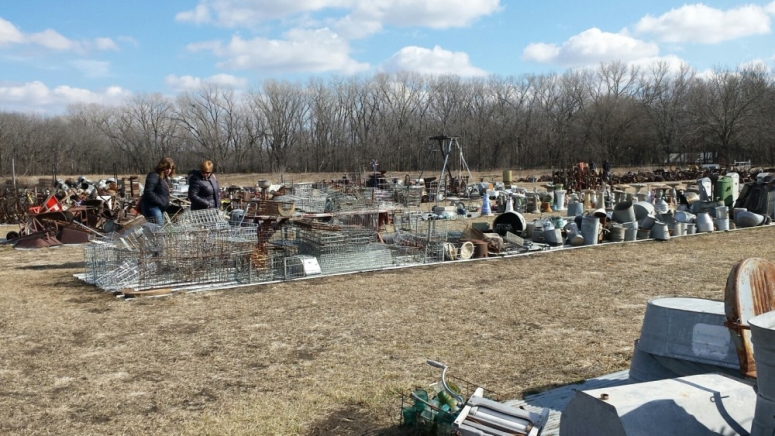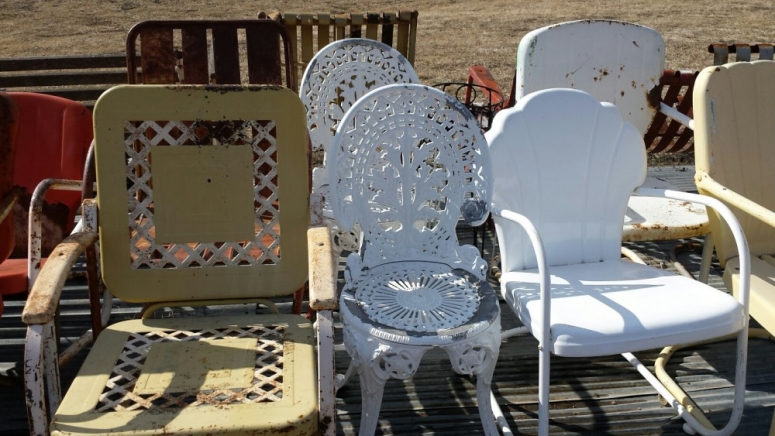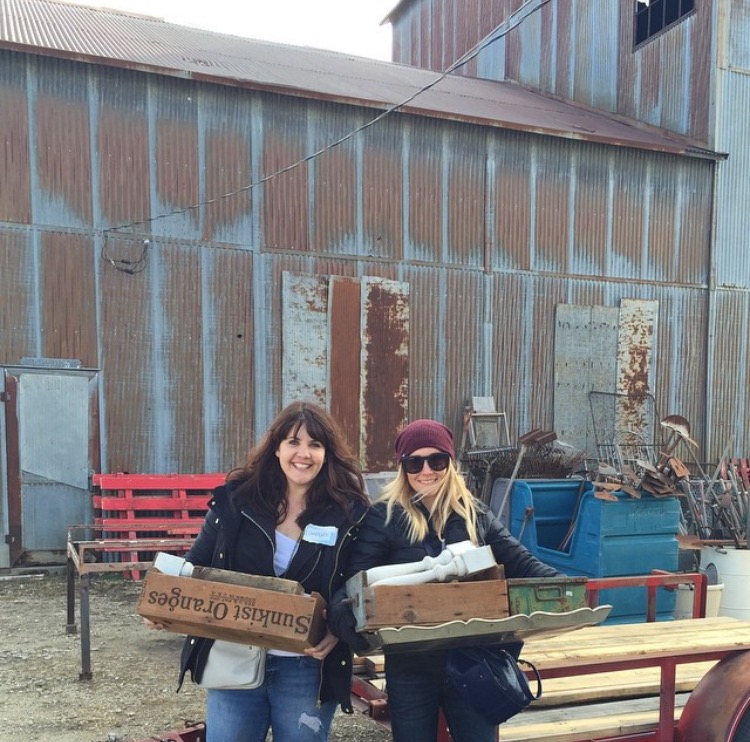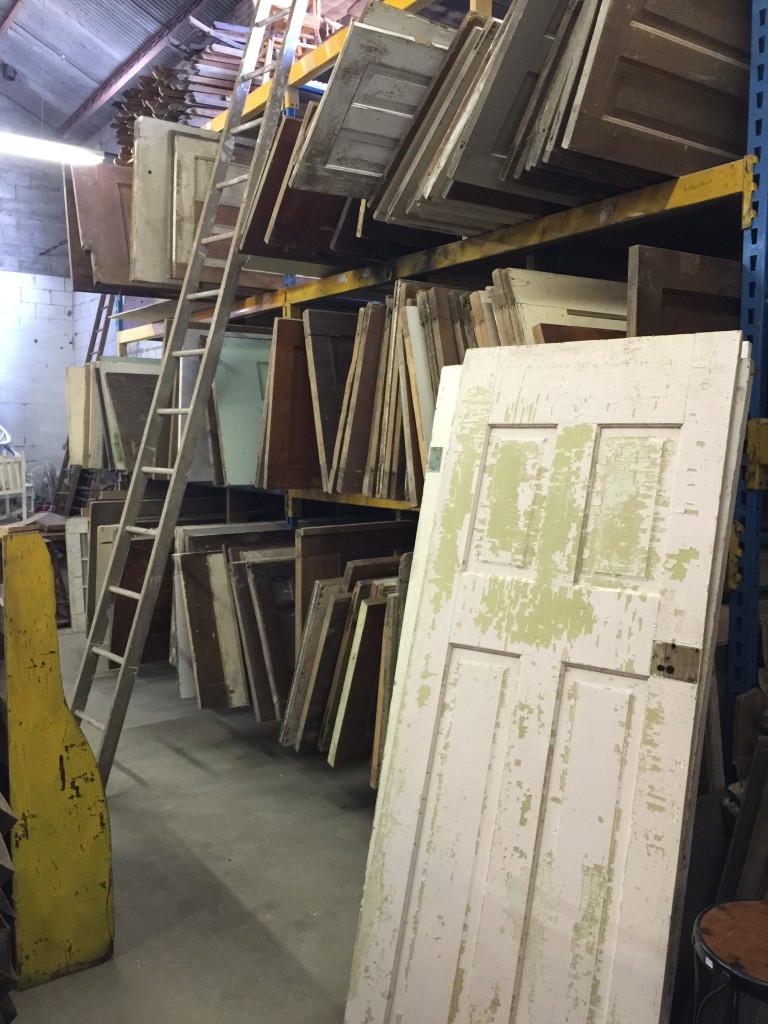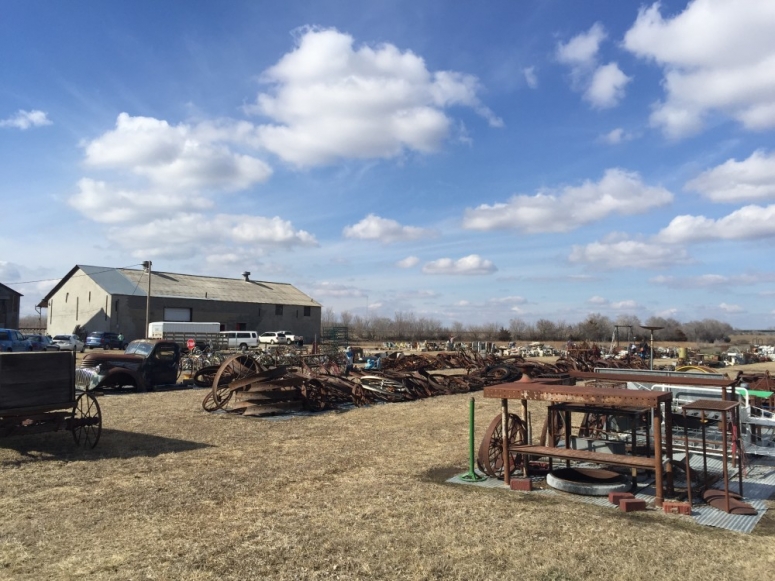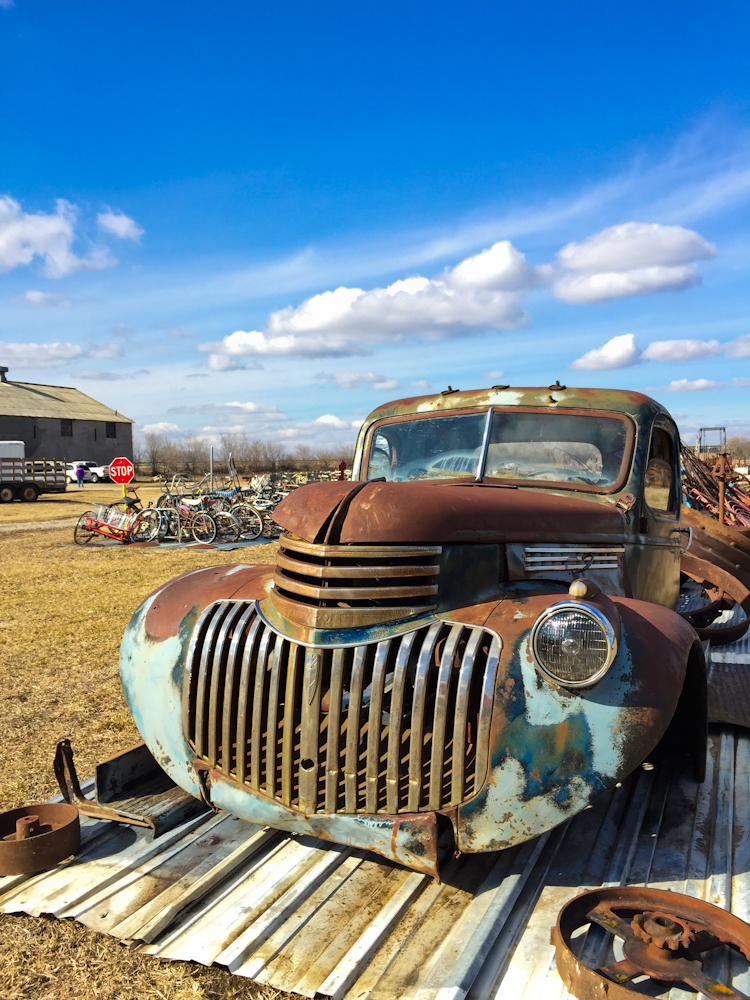 the blue sky was much needed!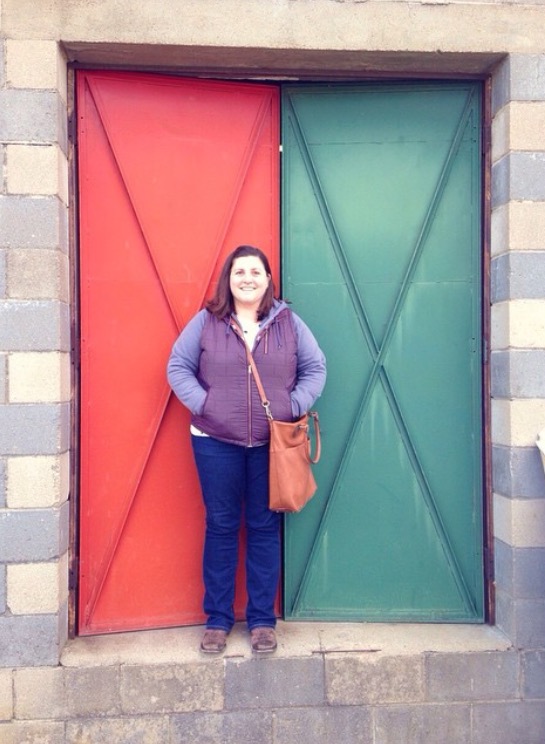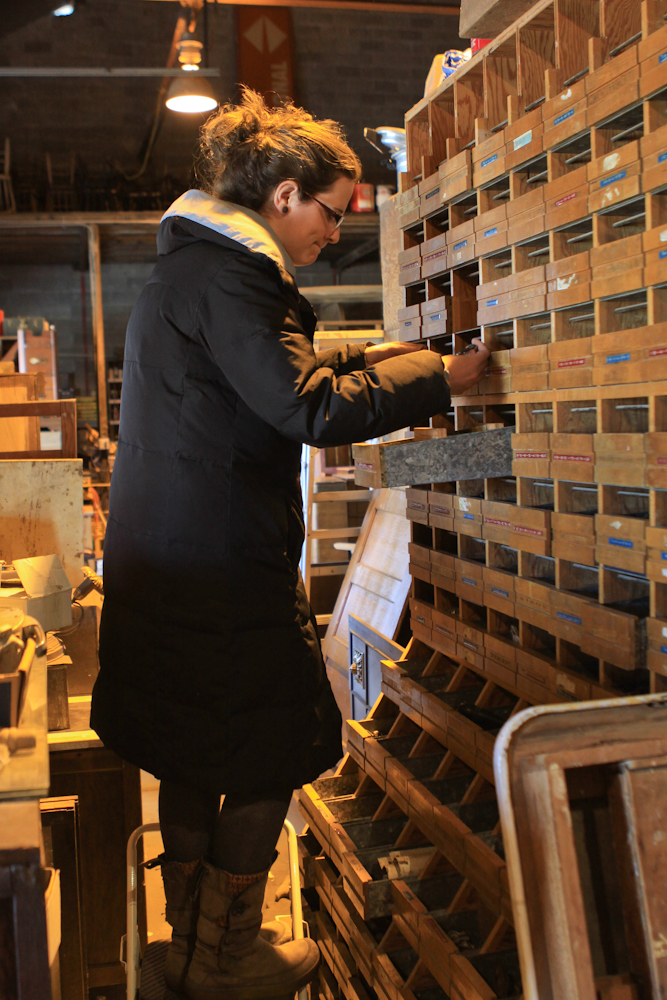 Mhairi is die hard… she searched through all those cubbies!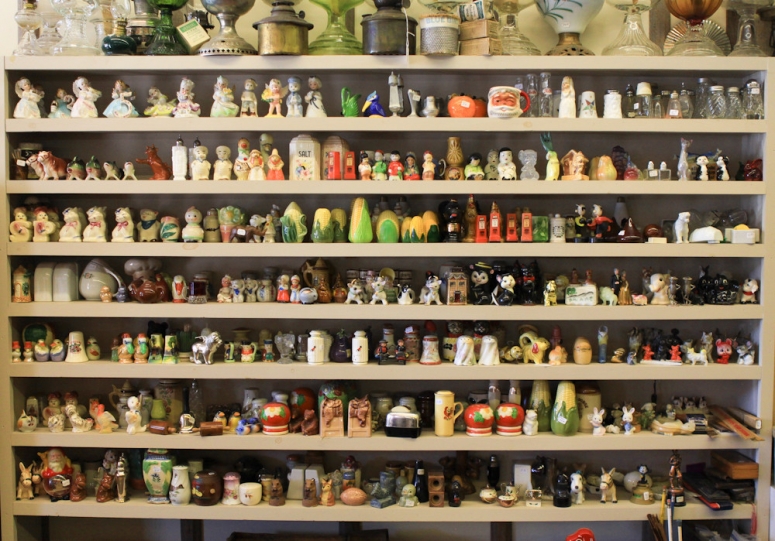 does anyone need a salt & pepper shaker??
i liked the silver toaster on the second from the bottom… the salt was a piece of white bread and the pepper was dark bread.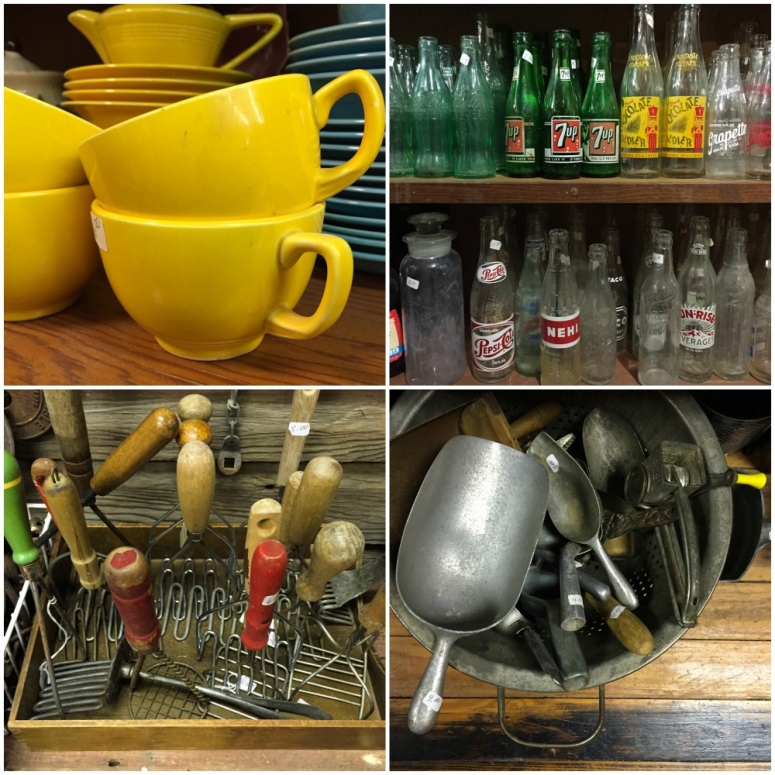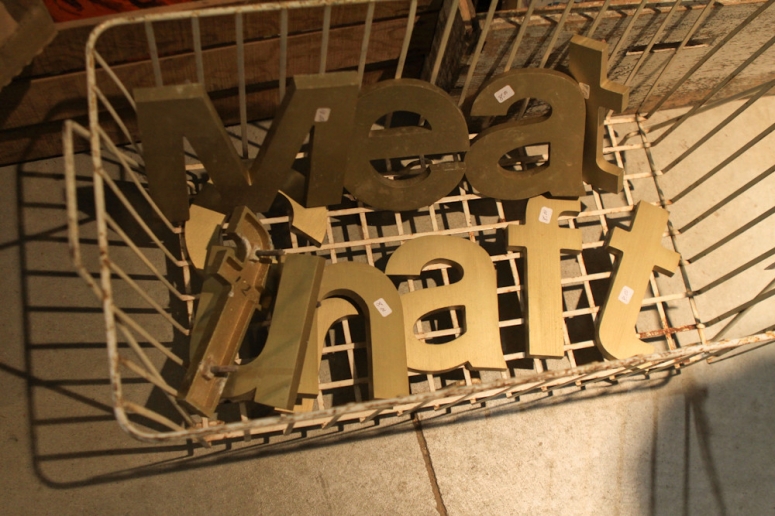 several of these metal gold letters came home with me.
i spelled out  c r a f t  and  f u n.
dianna got M e a t.
ha ha ha… she did! but the M will be displayed separate from e a t   🙂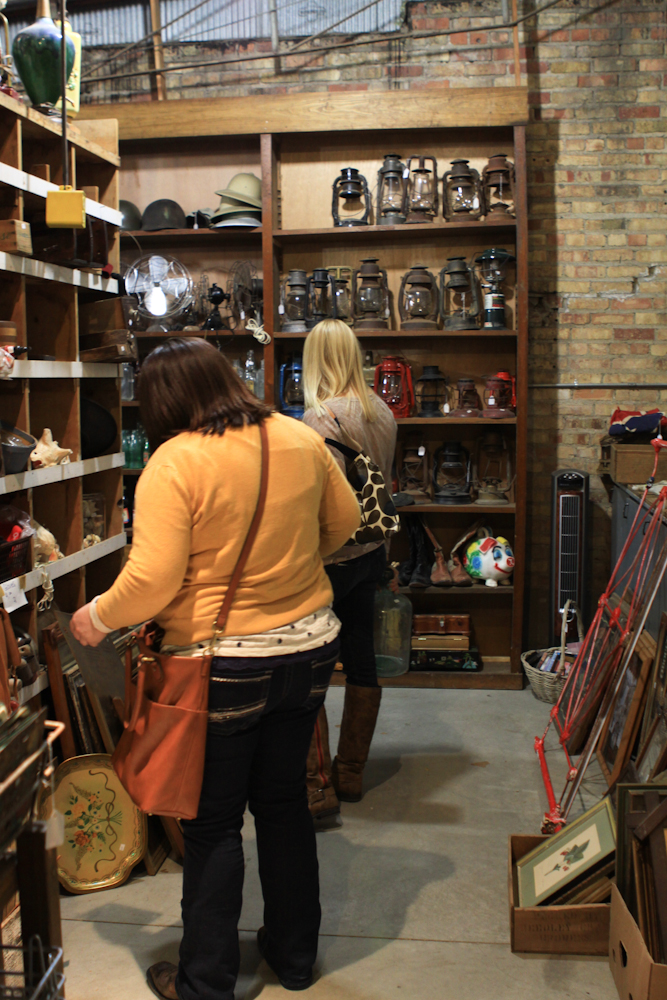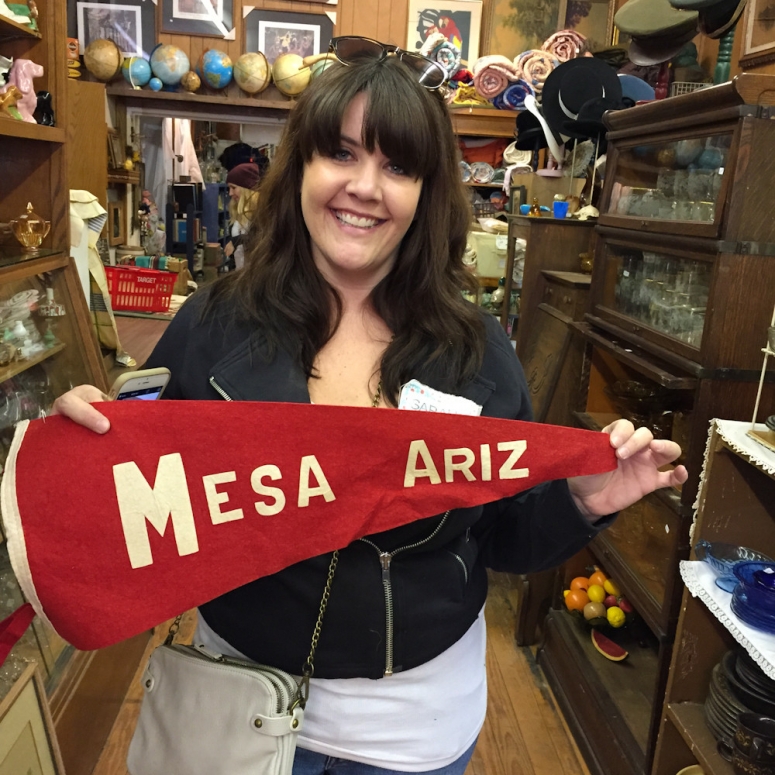 sarah was shocked to see a banner from her hometown in this little kansas antique shop!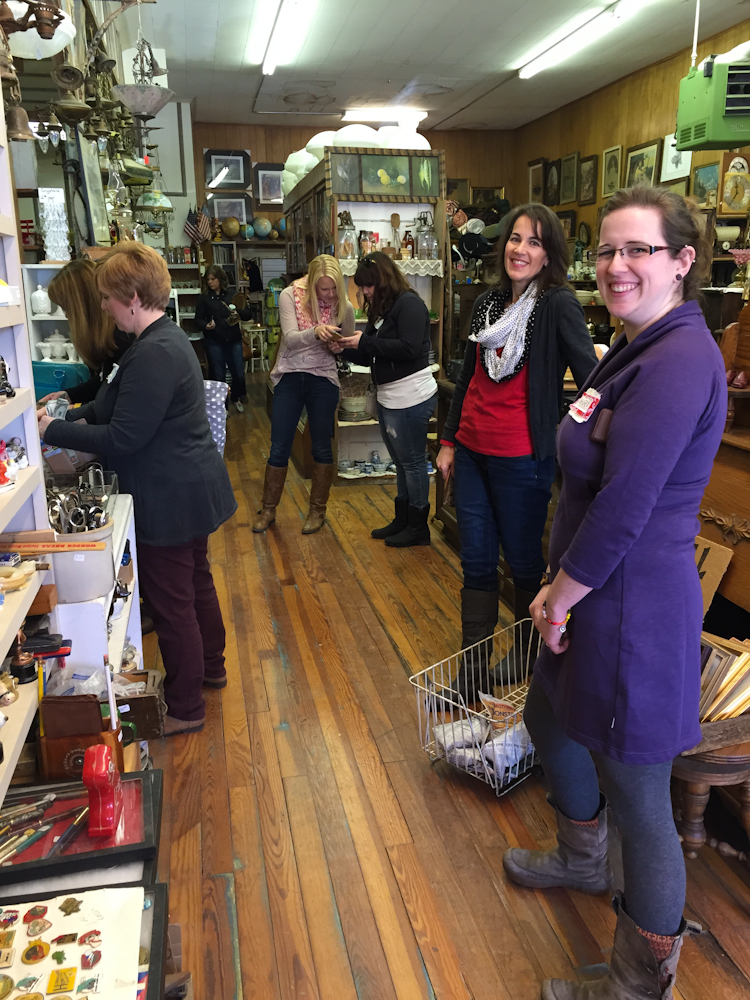 those look like happy shoppers!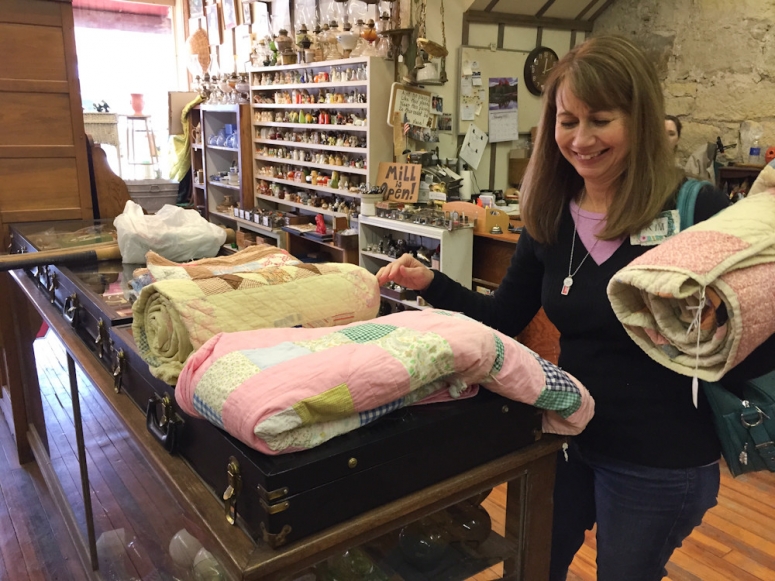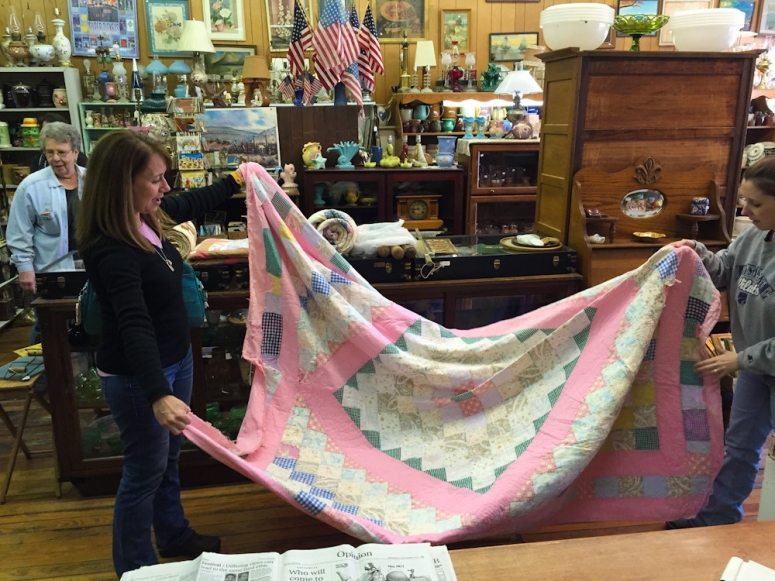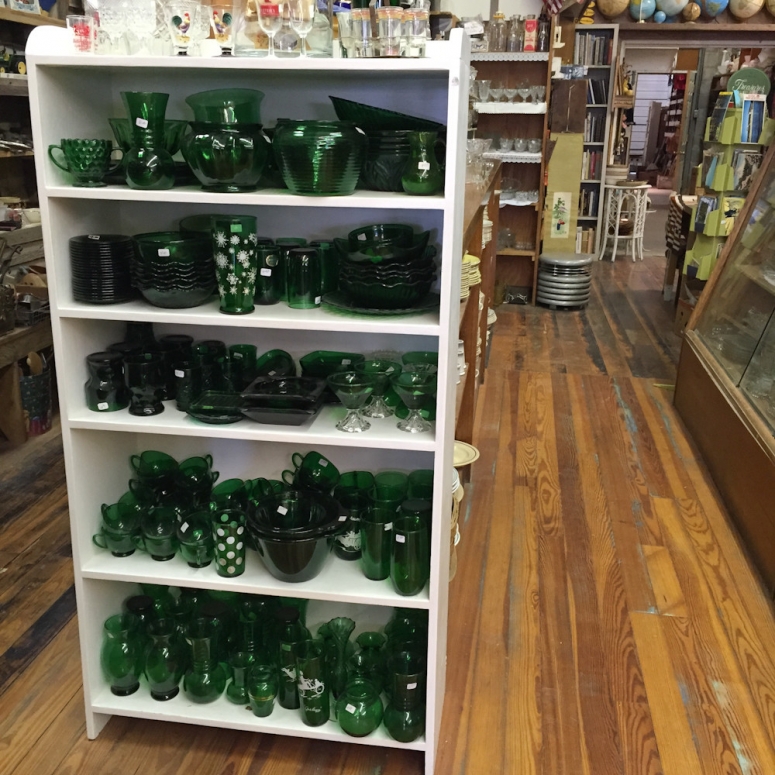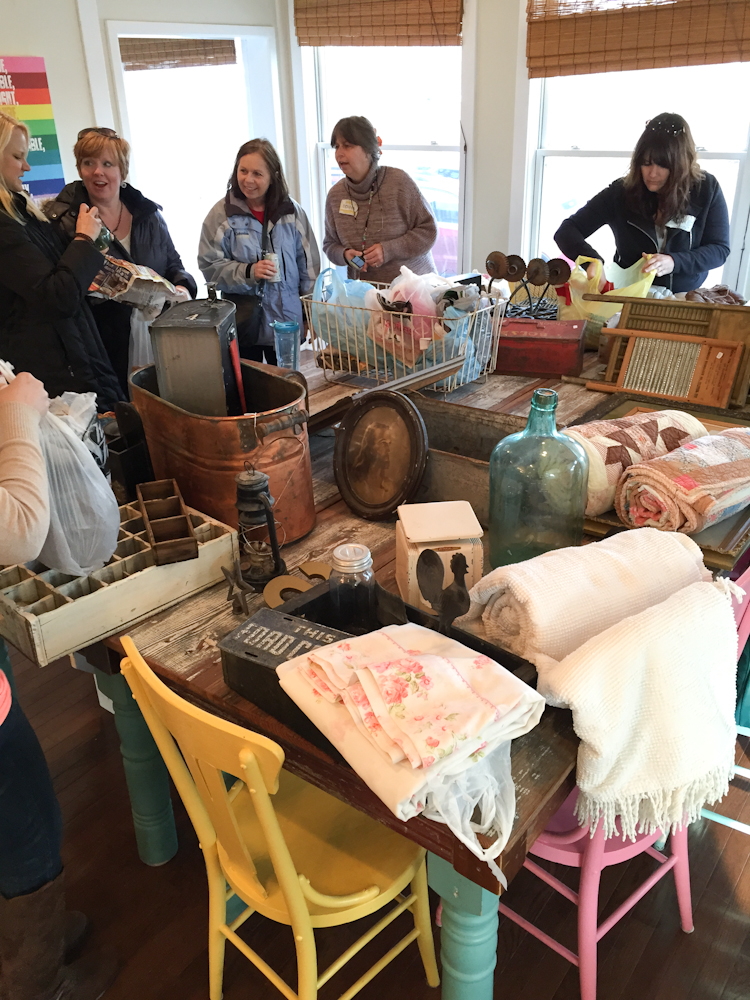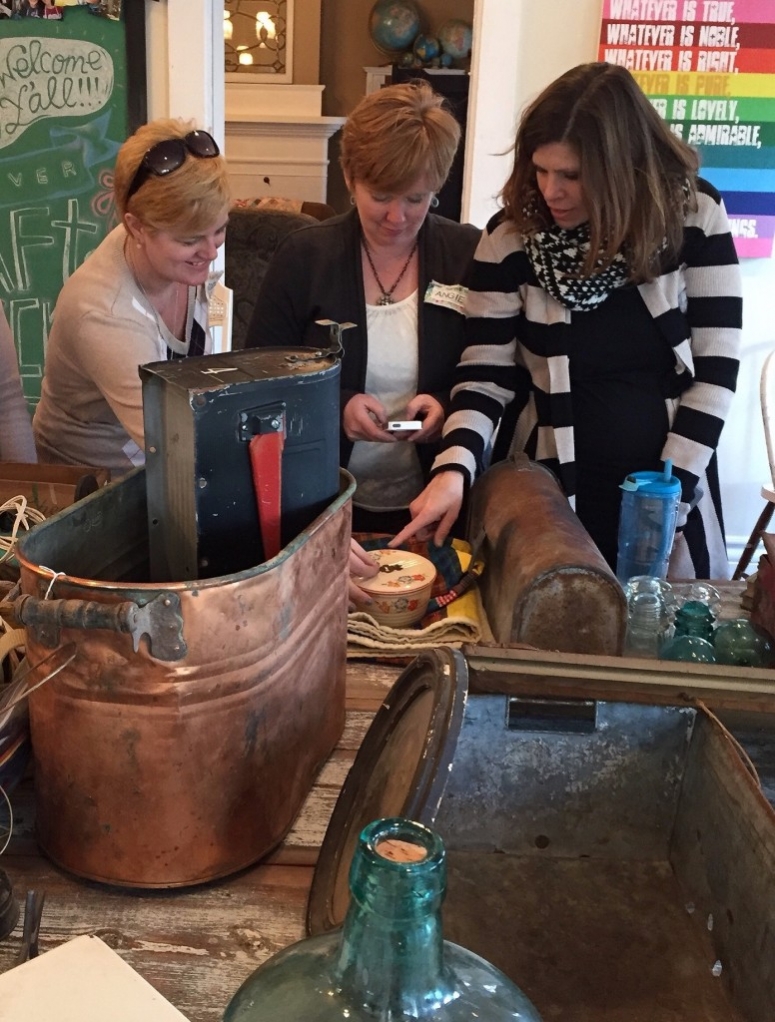 there was show-and-tell when we got back.
i love seeing what caught people's eye.
and it's sweet how everyone says "ohhhh this is cool! who got this?"
or "i never saw this! i LOVE it!"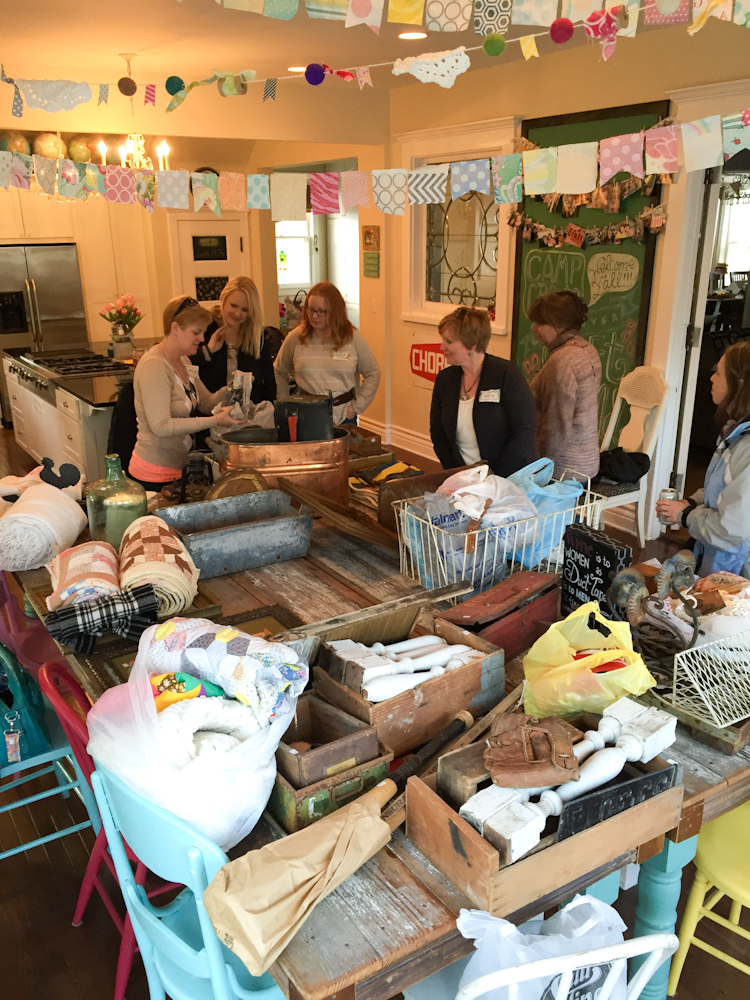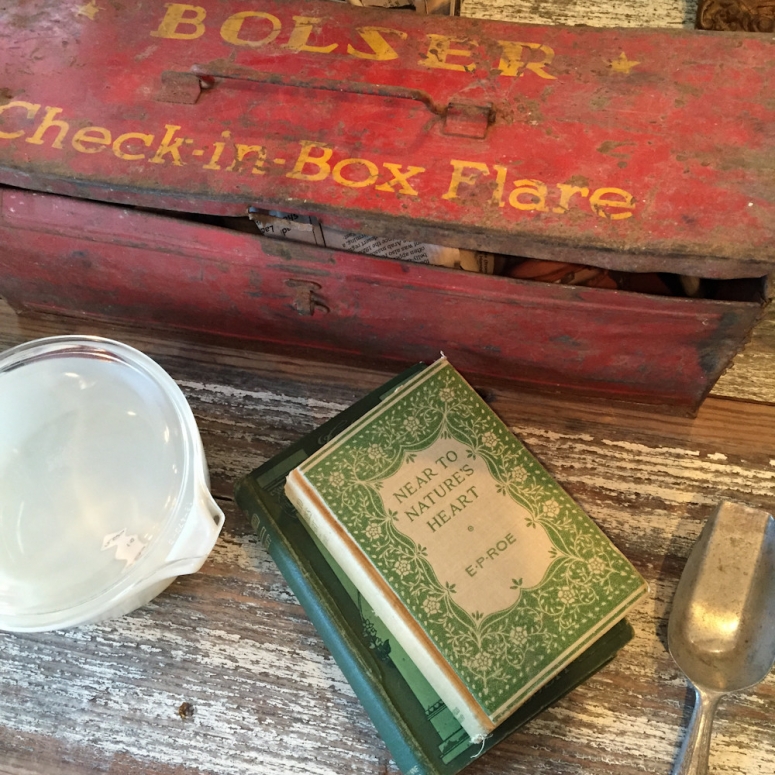 we get right back to crafting on saturday night.
keri taught us how to make string & nail art.
not a quiet craft… but a really fun project!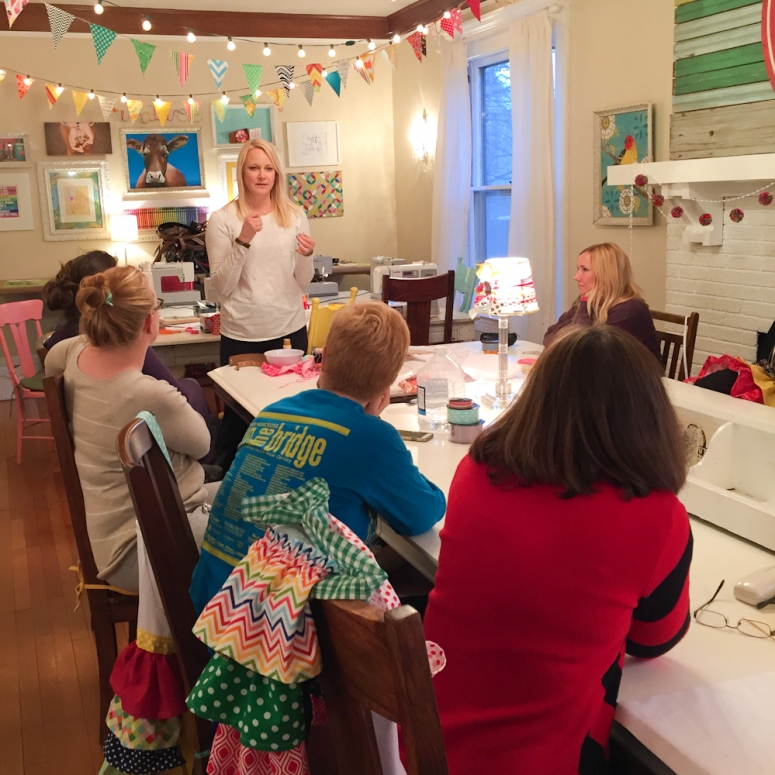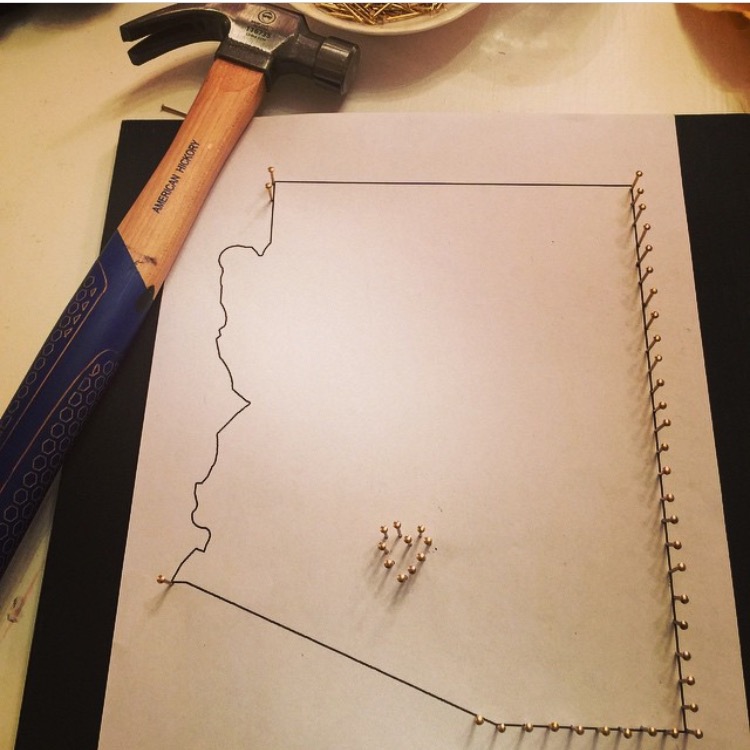 i took more pictures but my pictures look weird so this maple leaf is the one i will share.
it is super cute!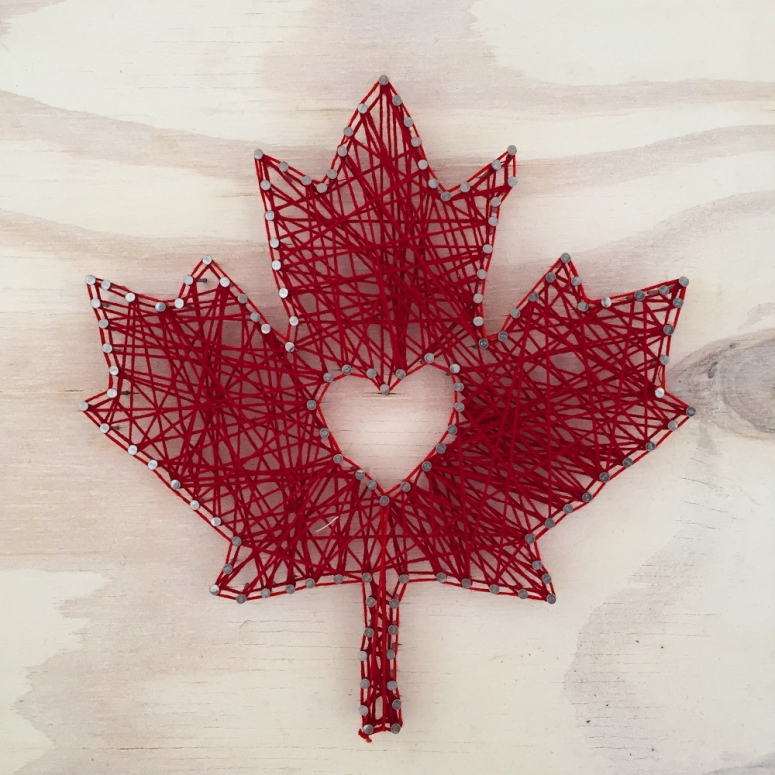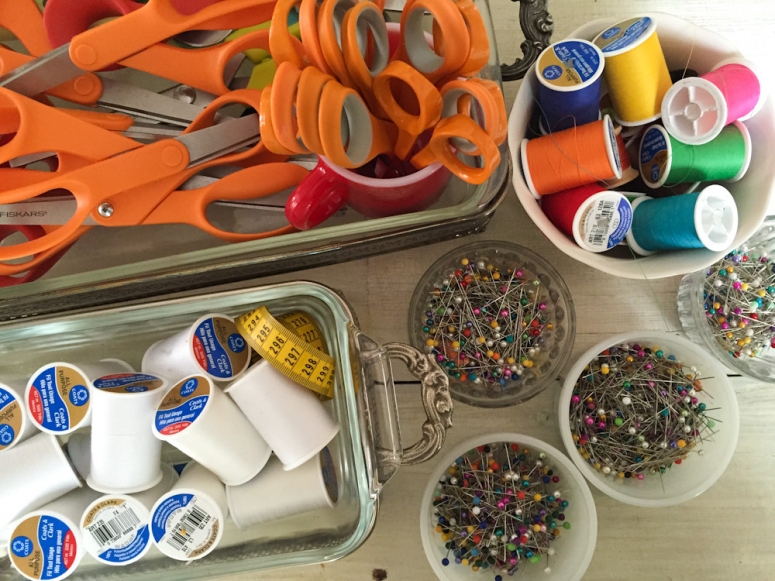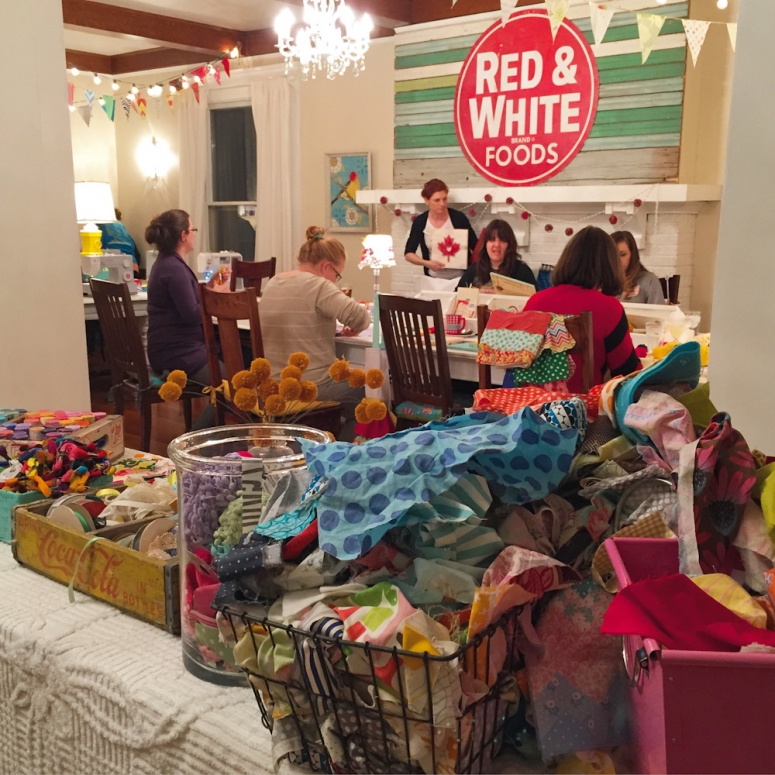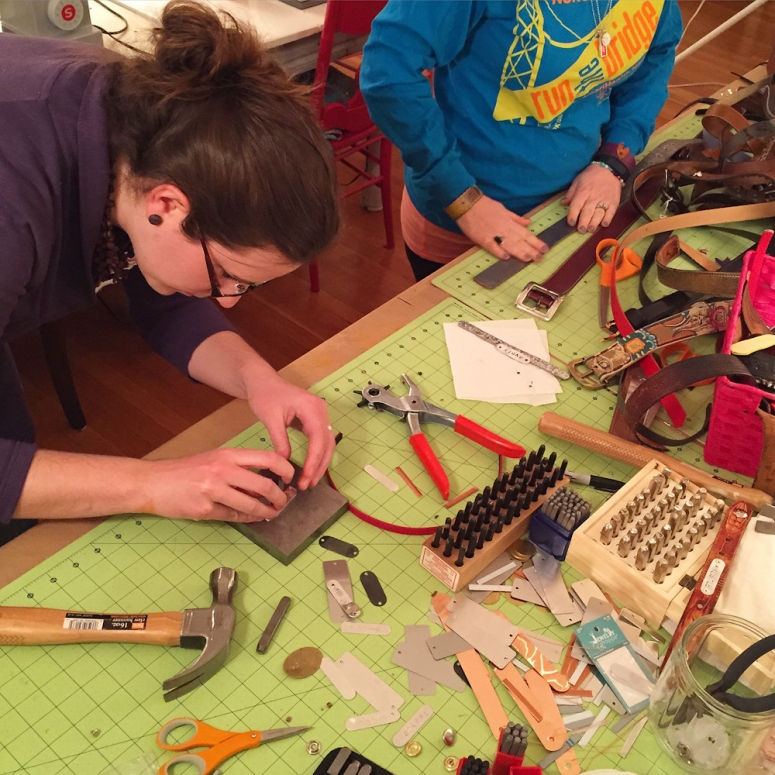 the stamped metal cuff bracelets are so fun to make that we made them again!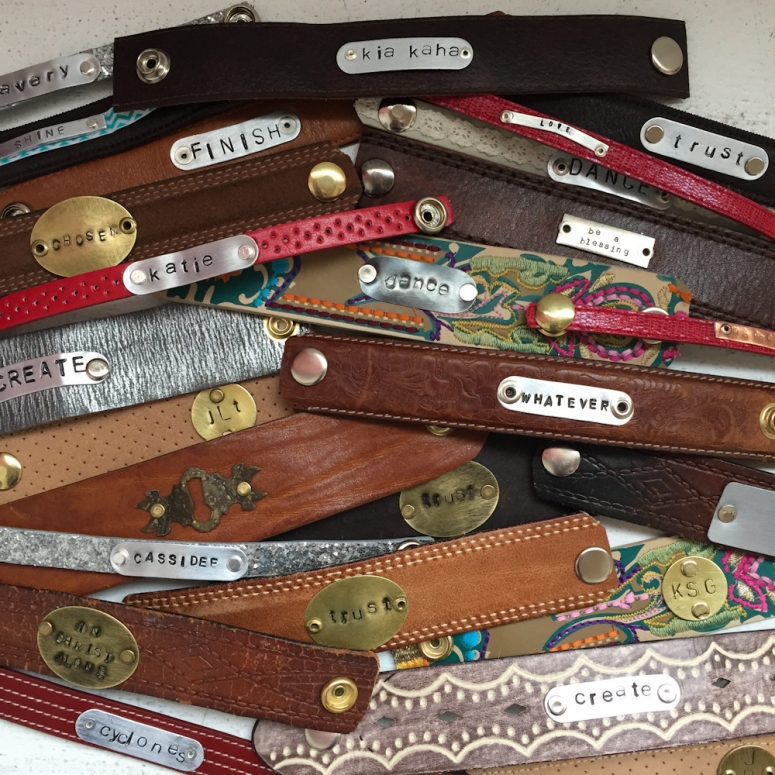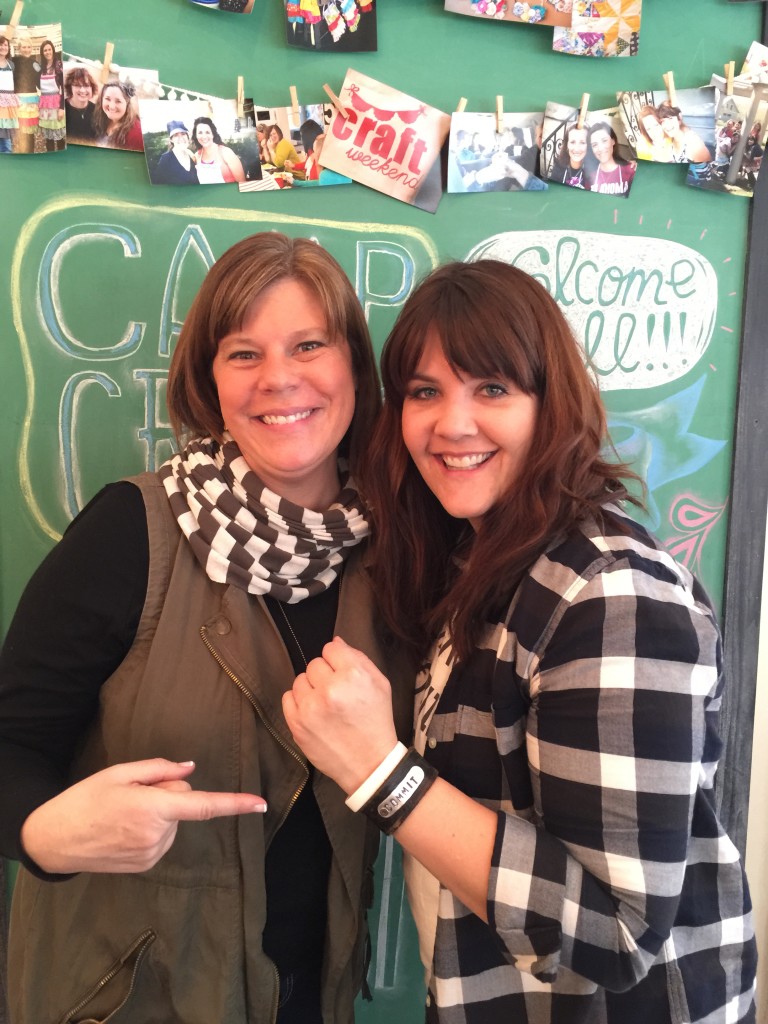 stephanie didn't want sarah to go home with out her cuff completed so she finished it quickly for her.
new friends are awesome.
we made pillow shams too!
we cut circles from scrap fabric and sewed them down in a line on the front side of a pillow.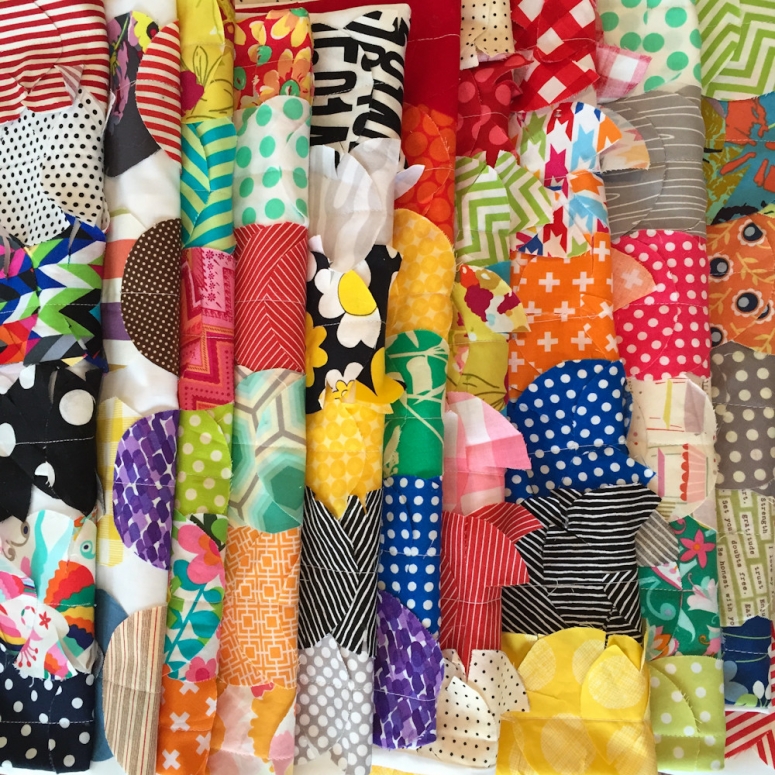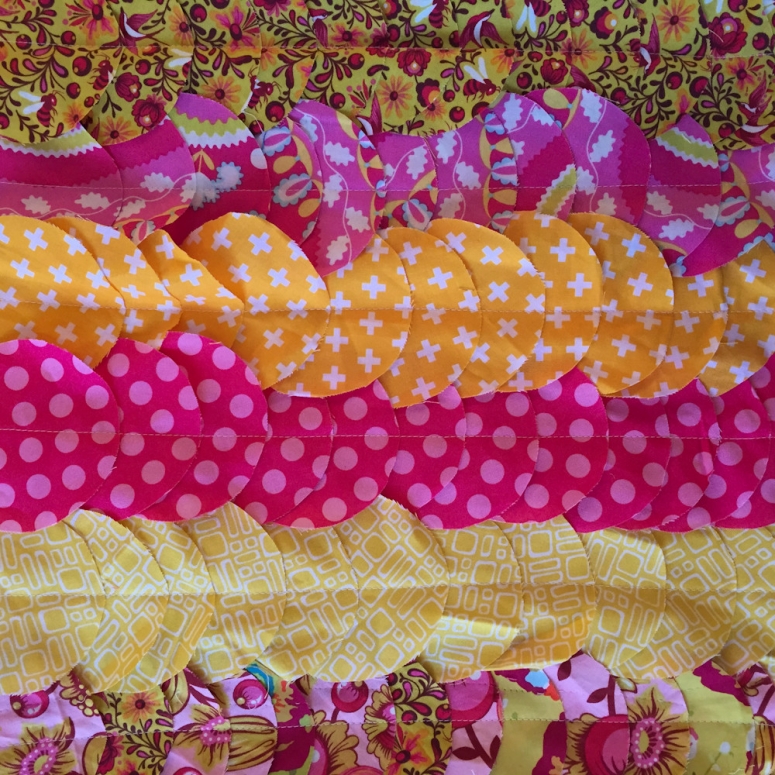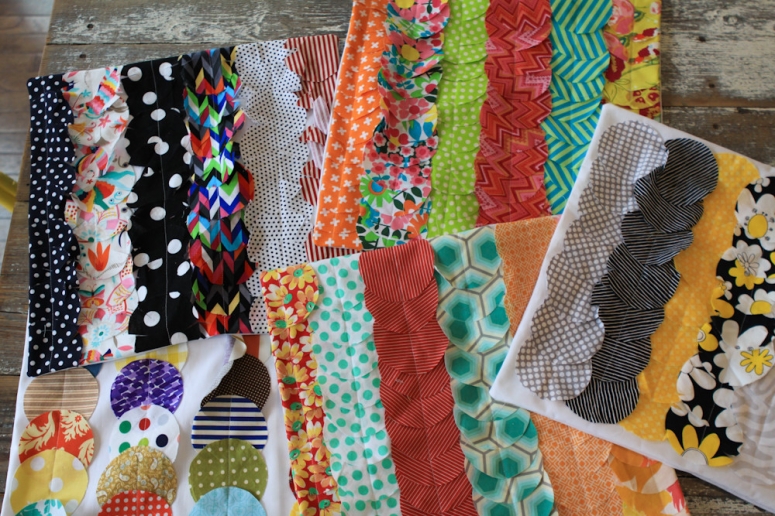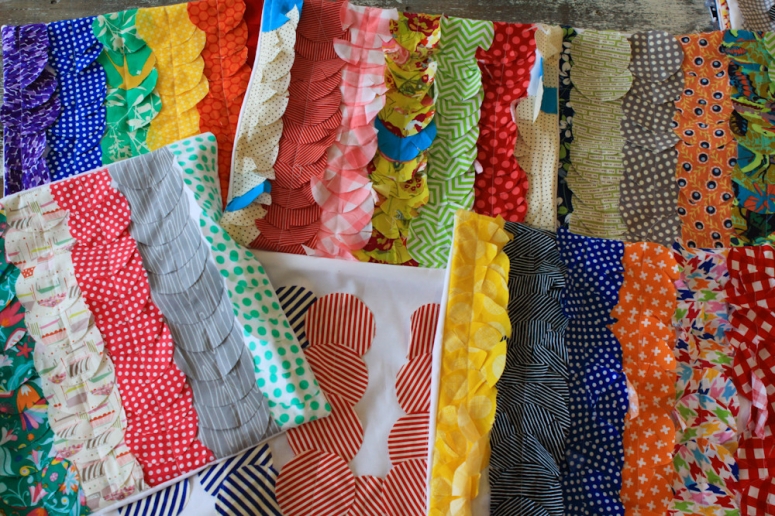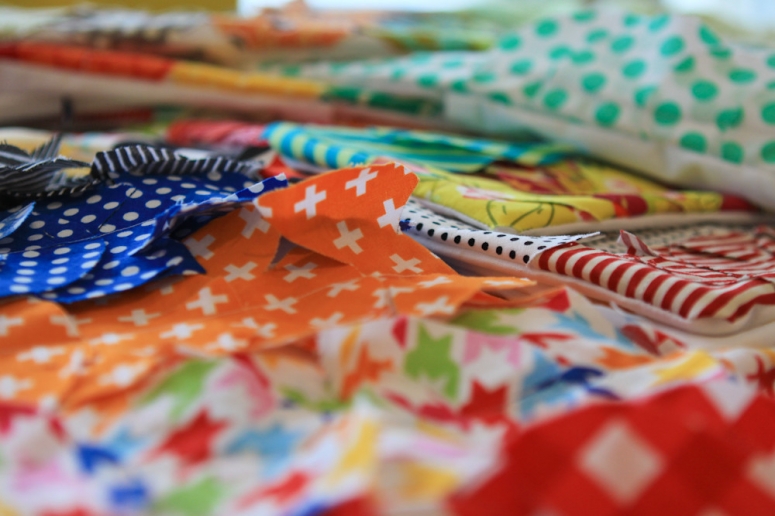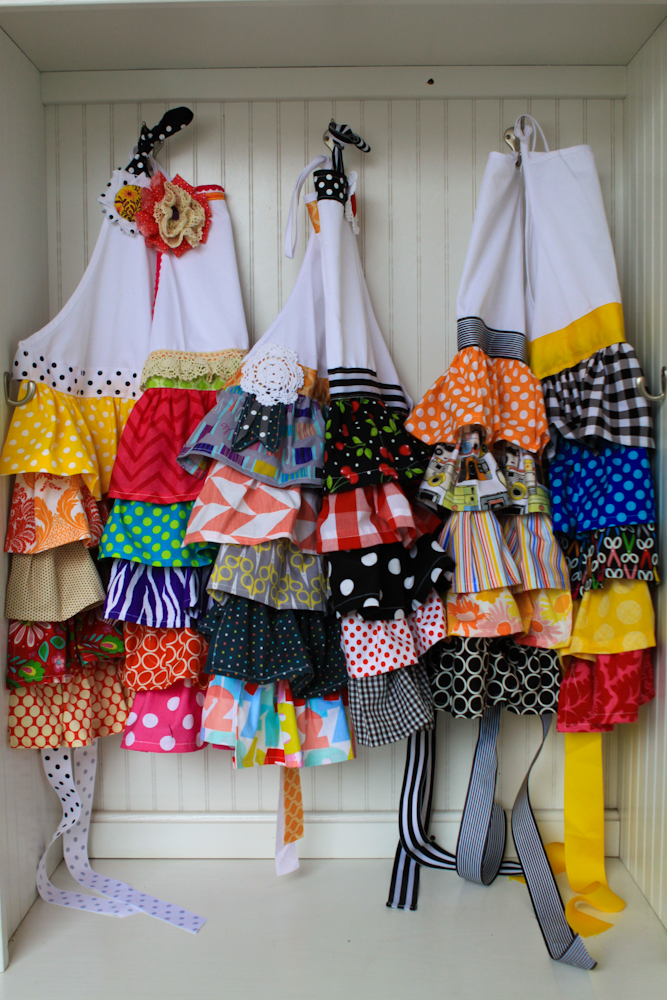 every ruffle is awesome!
so much color and happiness.   🙂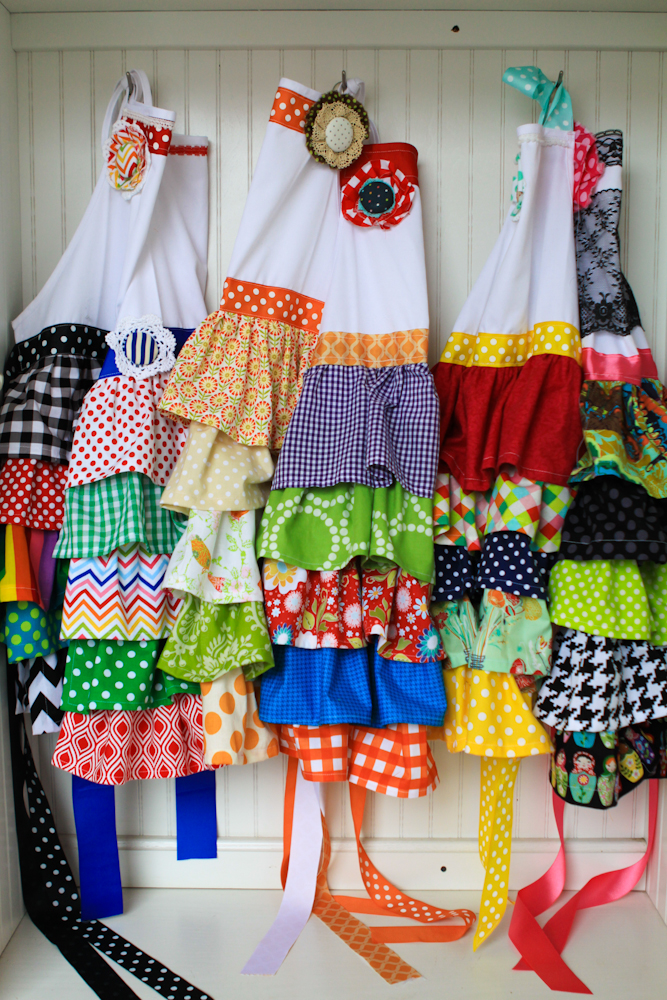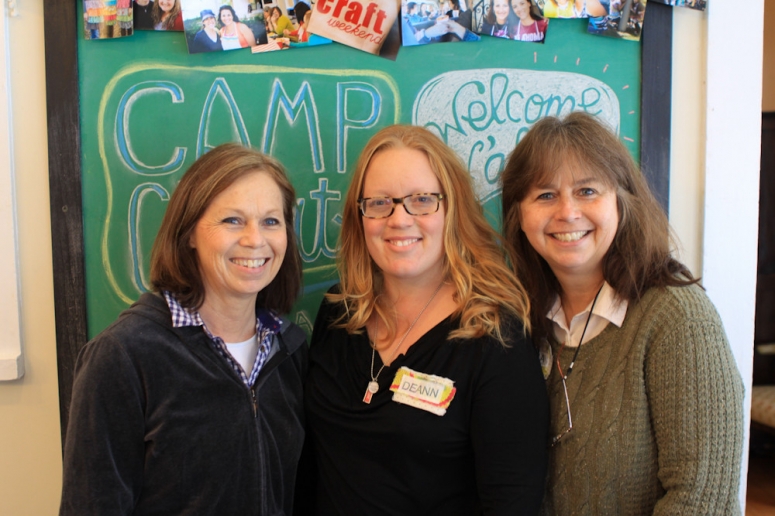 these are the roomies at the big Craft Weekend slumber party!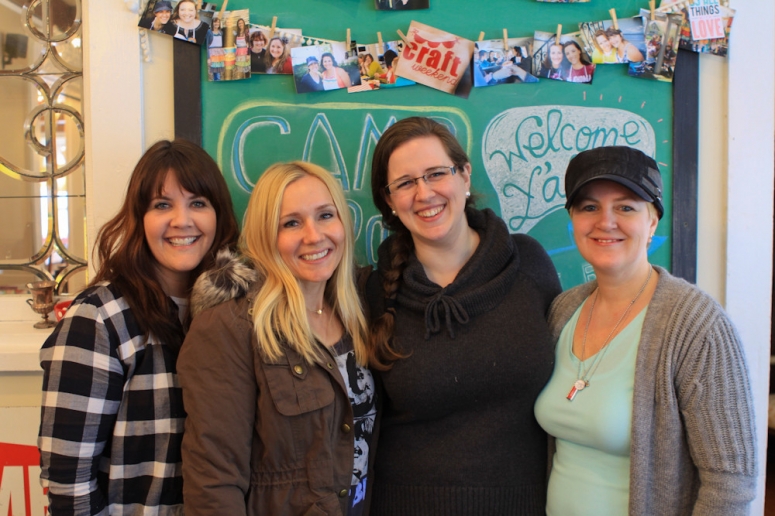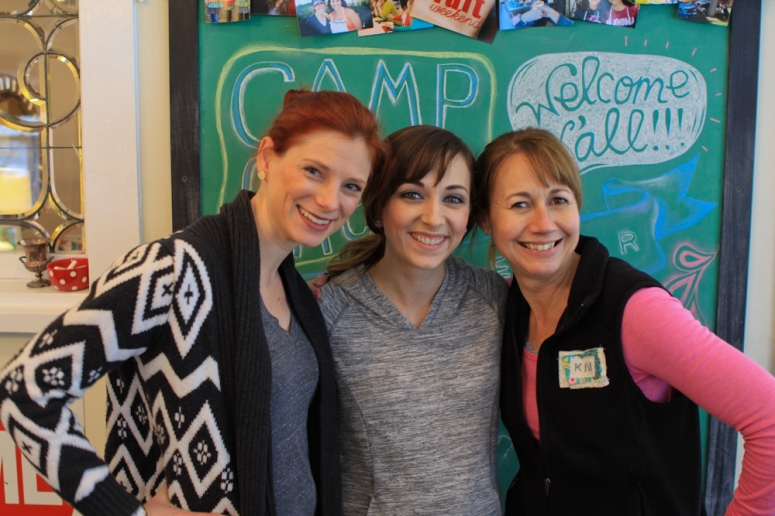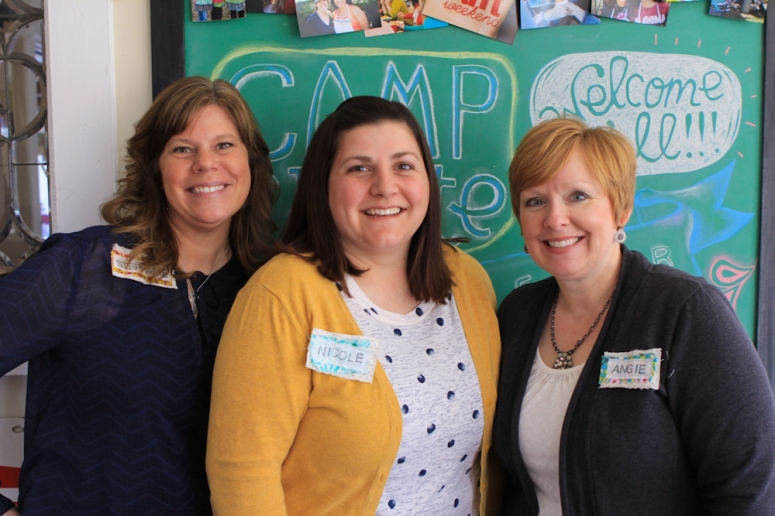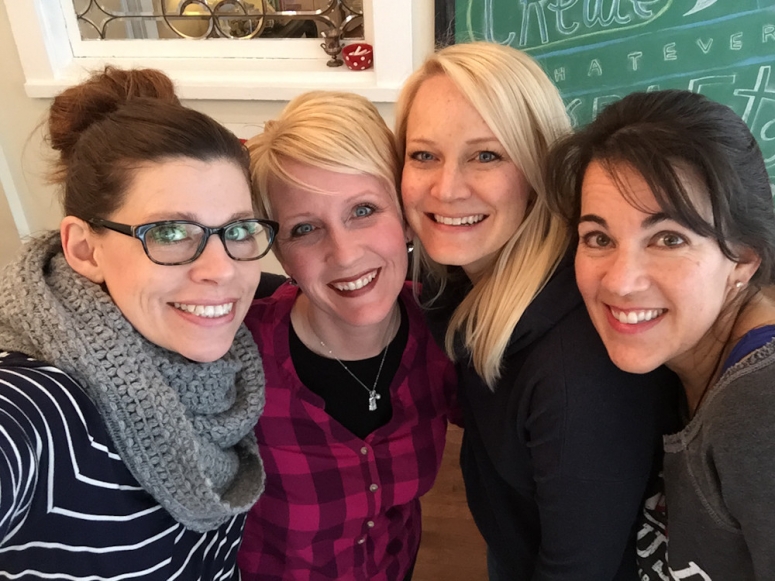 our friend keri came from california to be a helper & our friend Dianna came from across town to be our helper too!
it was so fun to have friends from near and far!
kimberlee made us such great food all weekend & takes care of all kinds of details.
our helpers keep so busy cleaning up and making sure everyone has what they need.
this month they even fixed a toilet!?!
you never know what might happen at Craft Weekend.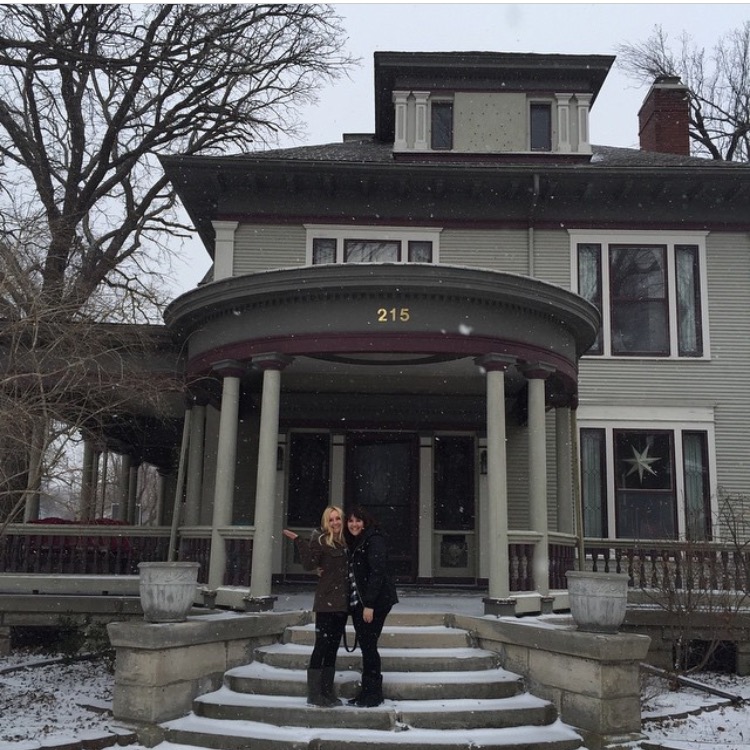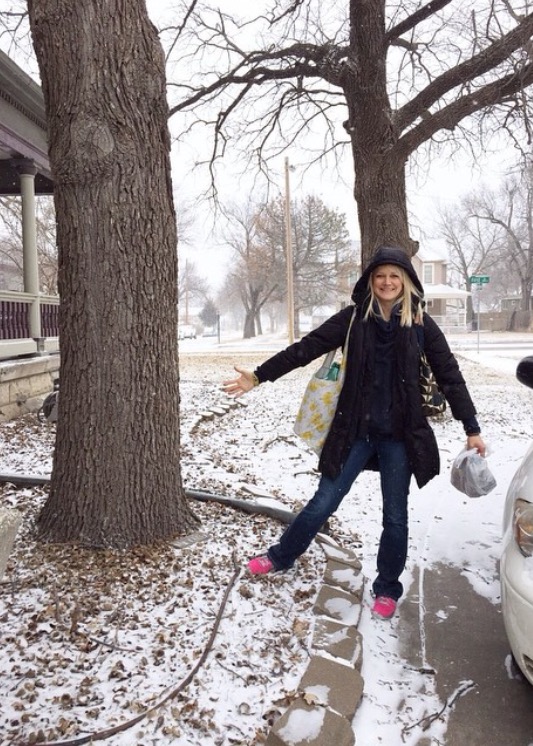 the california and arizona girls were loving the snow… for a minute.
then they were cold.
🙂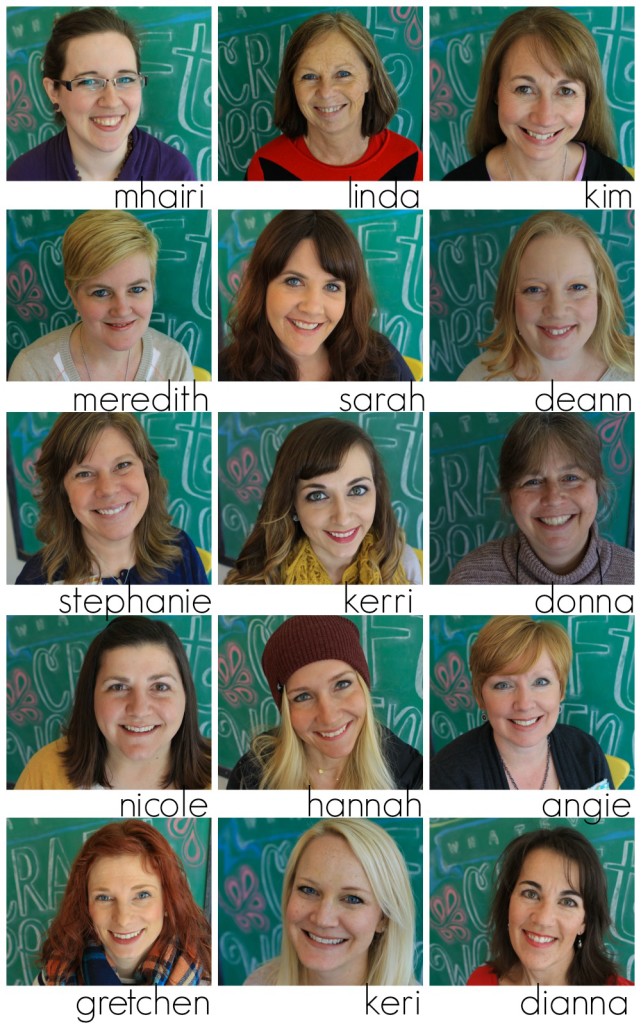 wishing we were still crafting together girls!
thank you for letting me have the world's most awesome job!
if YOU would like to come a Craft Weekend someday…  all the information is HERE.
there is a reeeeeeeally long waiting list but we use a lottery system to pick so everyone has the same chance to get in.
but you will never get a chance if you don't get on the list.  🙂
Also… you and your friends can reserve The Craft House for your own weekend getaway!
All the details on using the house with your friends is HERE.
it's perfect for a church group… quilting/sewing groups…. crafters… or just a girls getaway.