i was excited to get this Craft Weekend going because i was missing craft time!
i'm always happy to be with Kimberlee again and our two friends Tara & Amy came to help too!
the time just flies by much too quickly…no one is ever ready for sunday to come at CW.
very randomly this group was almost all midwesterners!
we only had one guest fly in – that is the opposite of most CWs.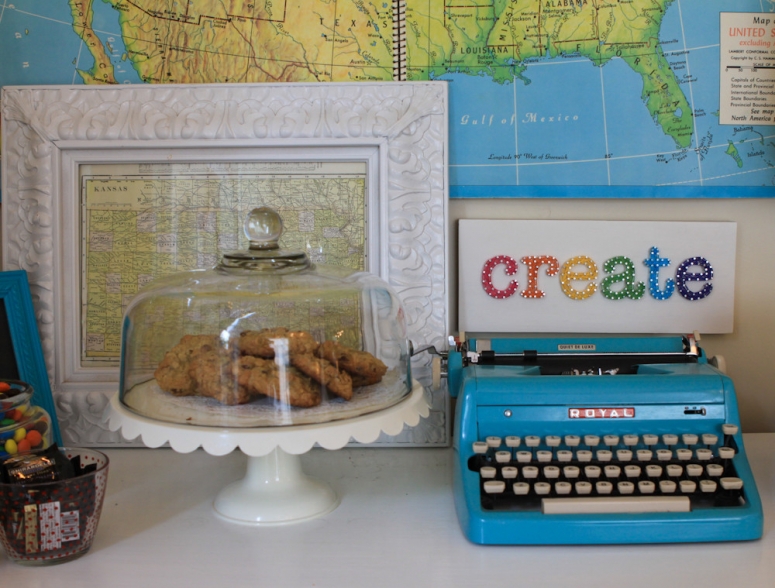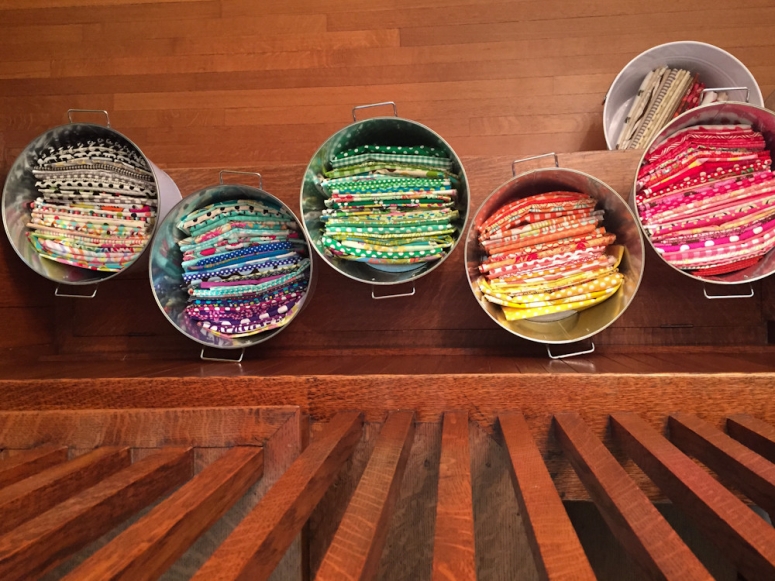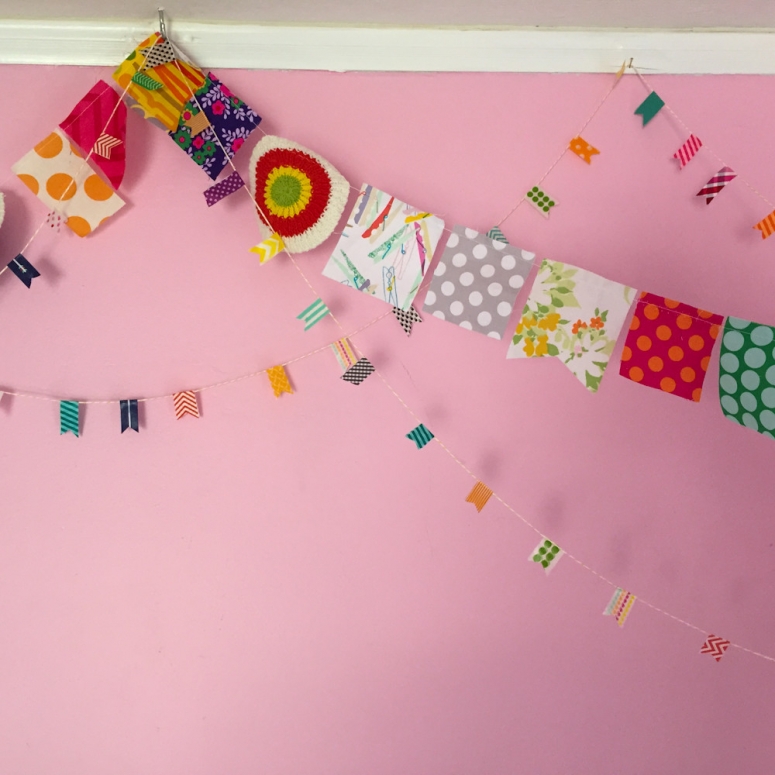 we got the house ready room by room…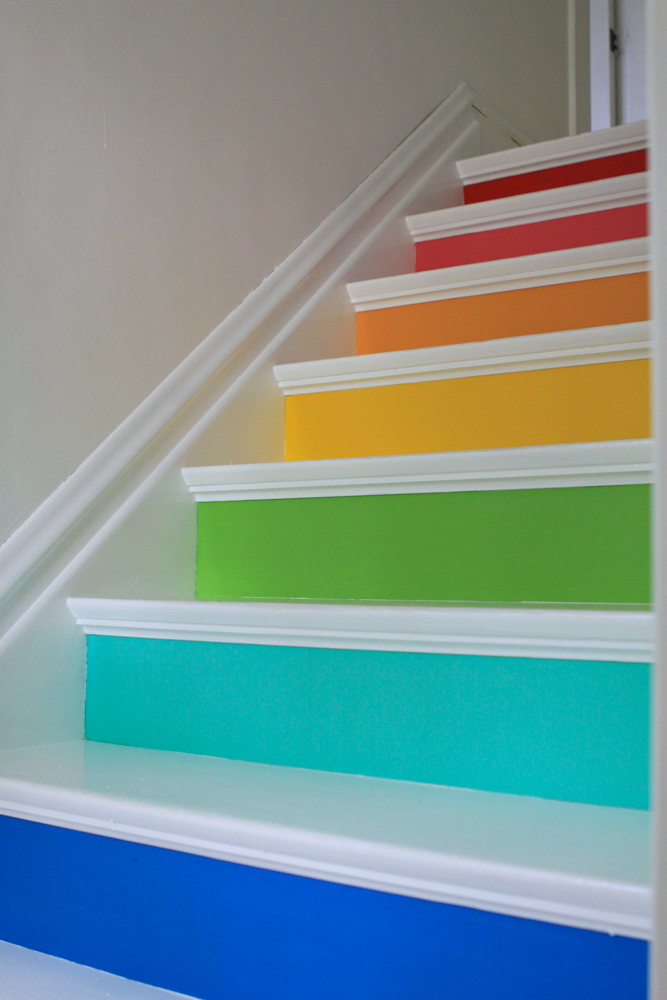 did you know the Craft House has rainbow stairs now?!!
🙂   🙂    🙂    🙂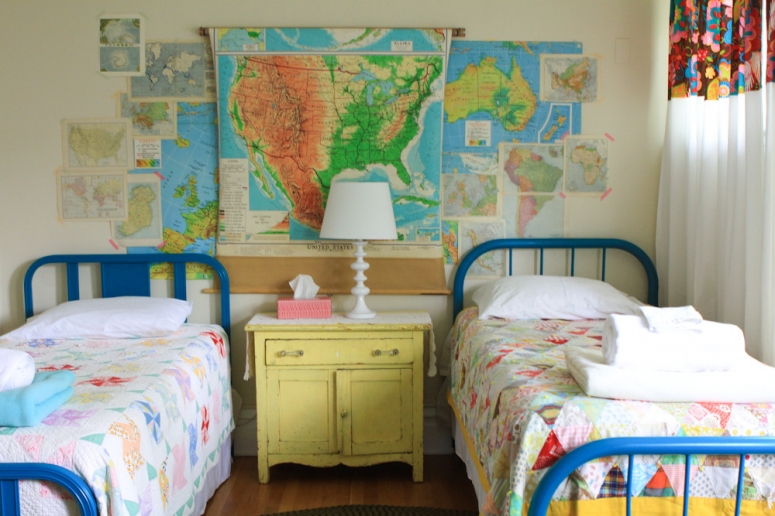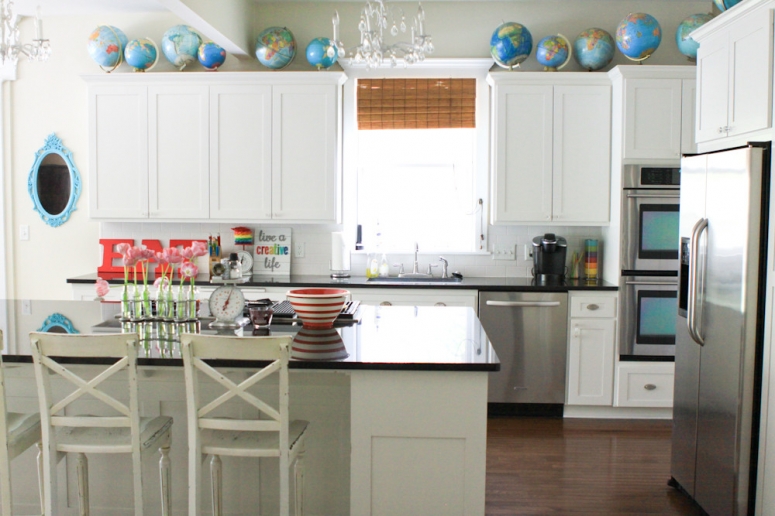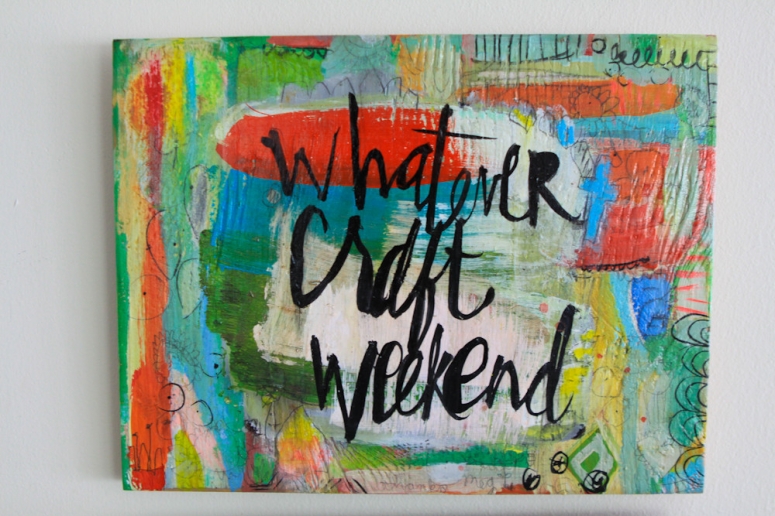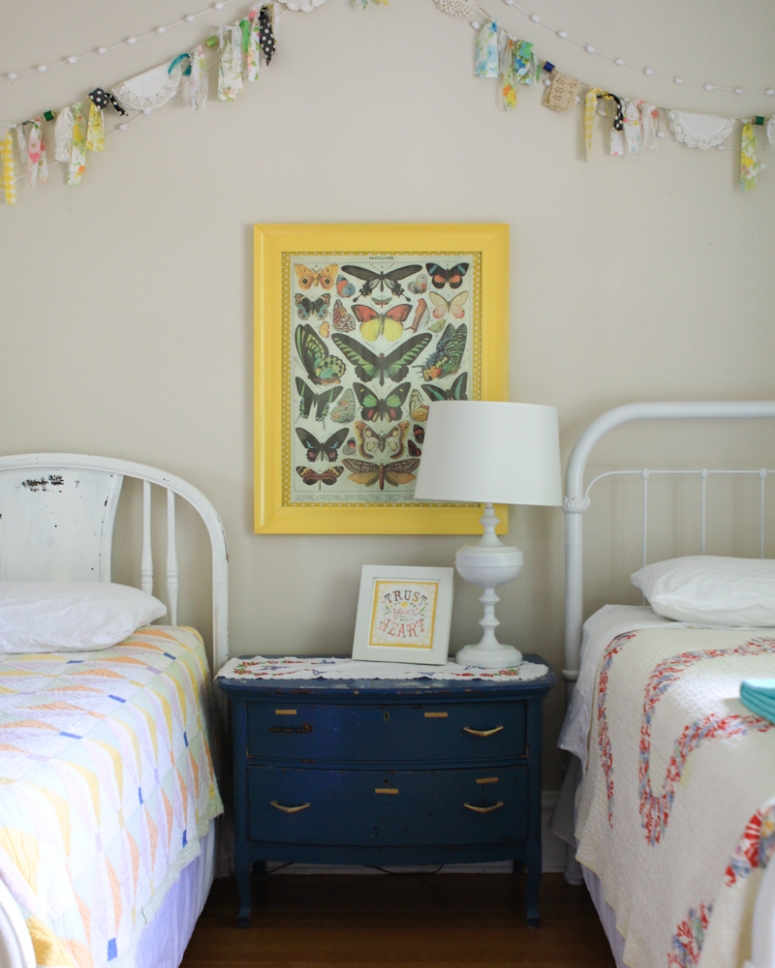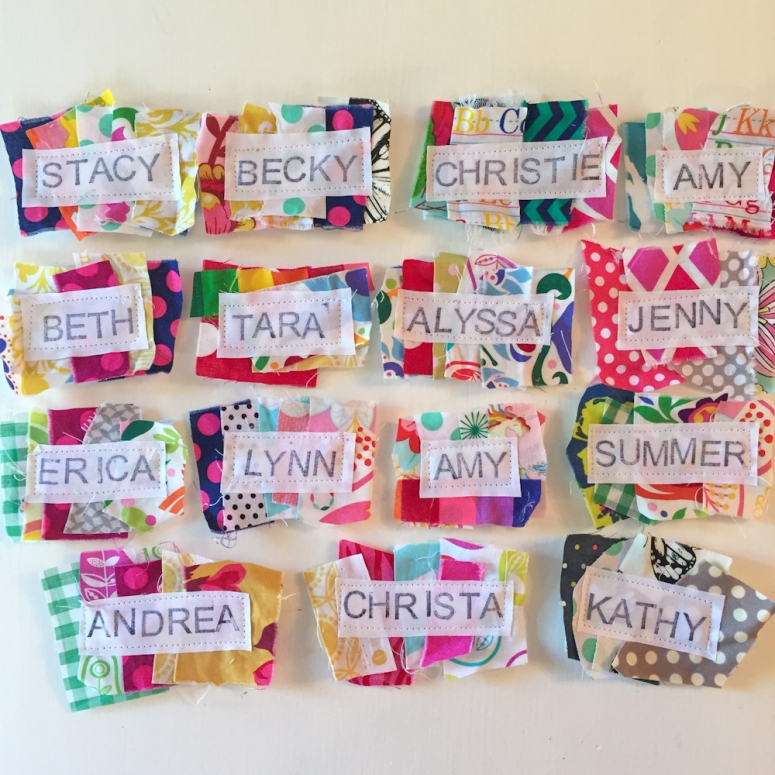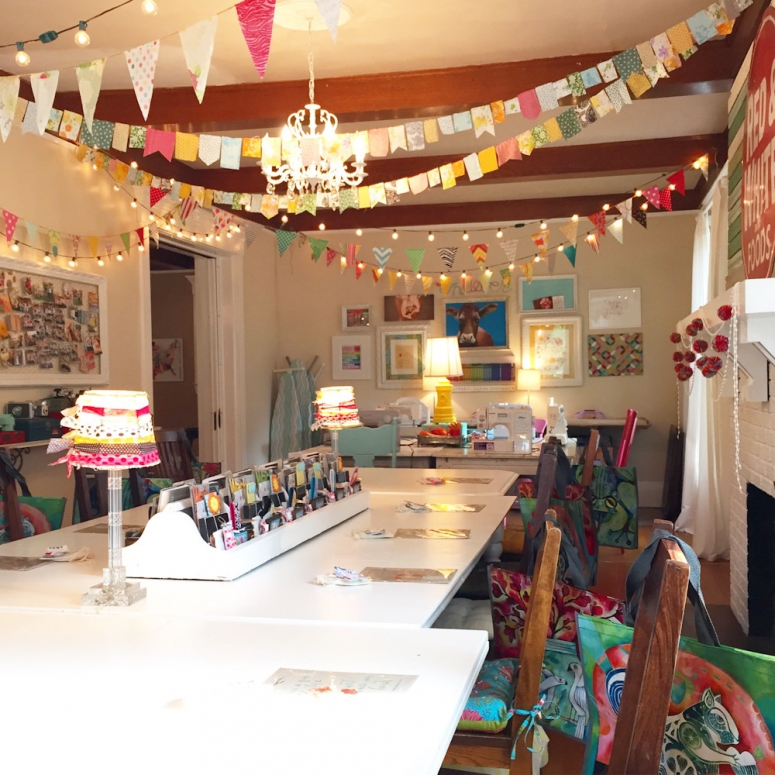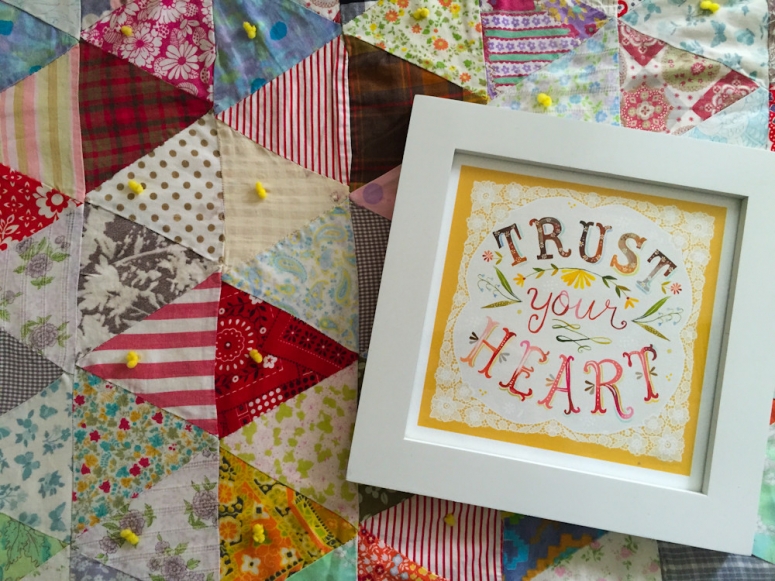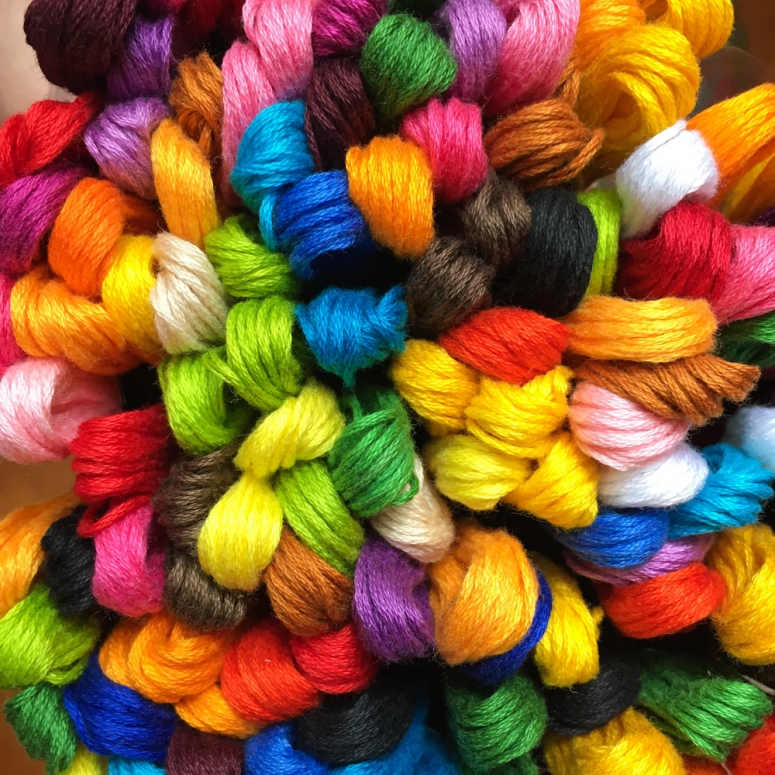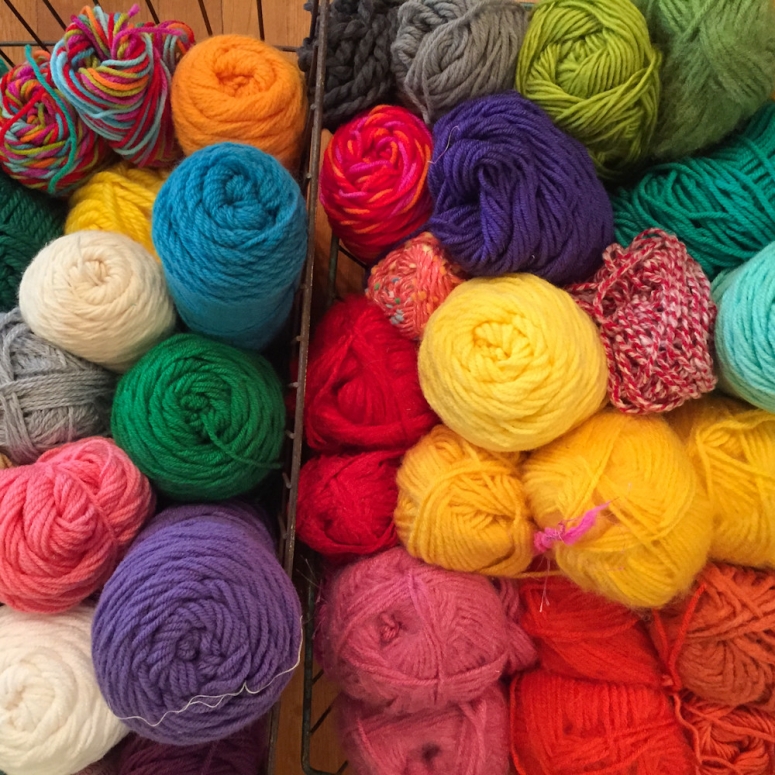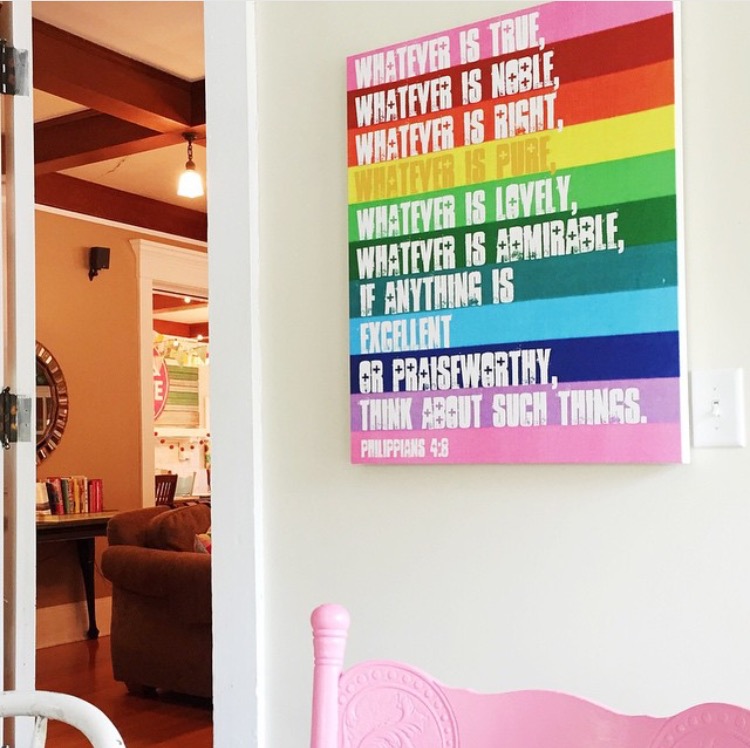 kimberlee served us a delicious meal and then we got right into making ruffled aprons!
i always love to see their color combinations!
i really enjoy helping women learn to sew for the first time.
the talk around the table always turns to their mother's or their grandmother's sewing skills too.
sewing with a room full of women is just FUN!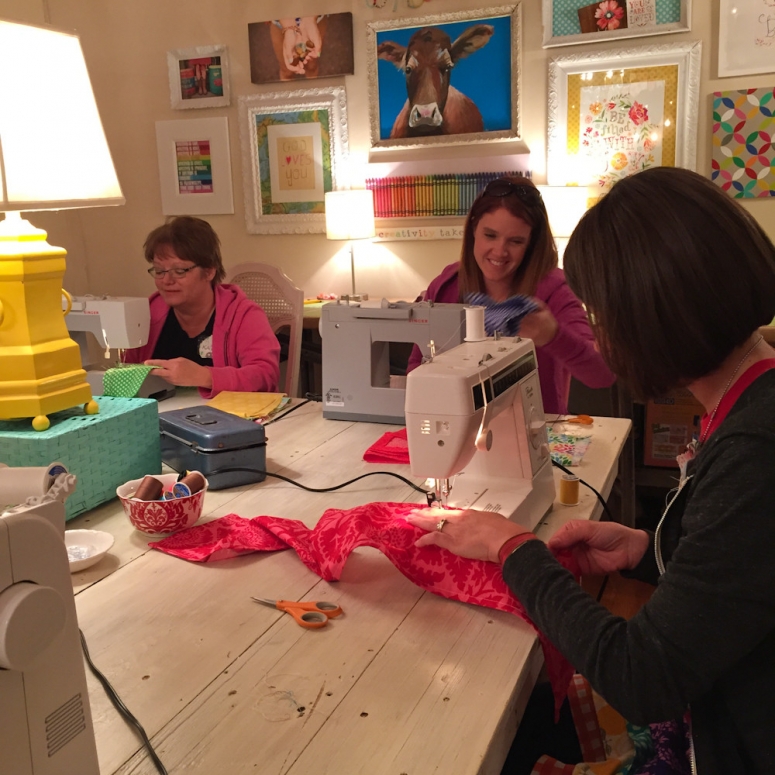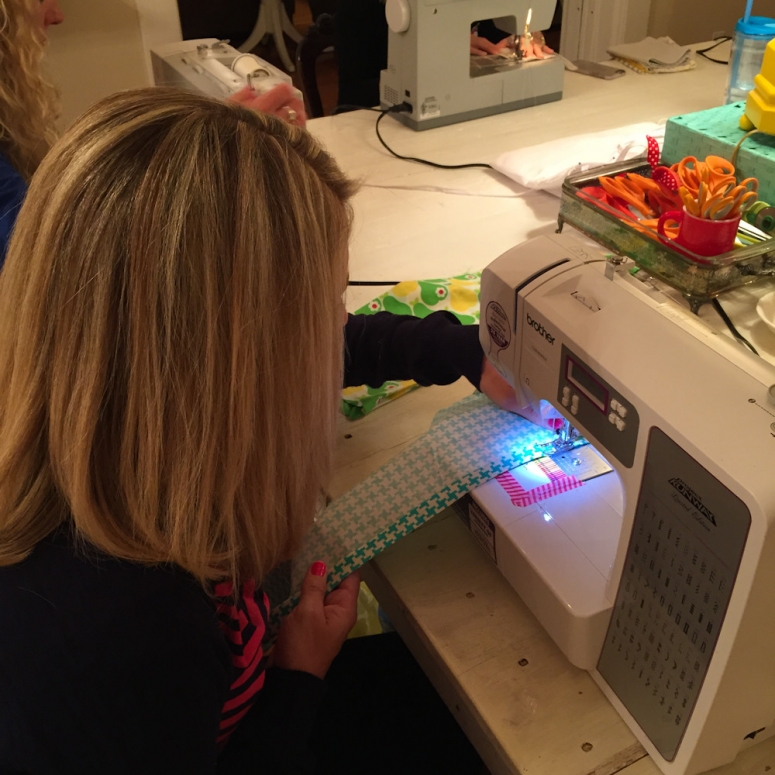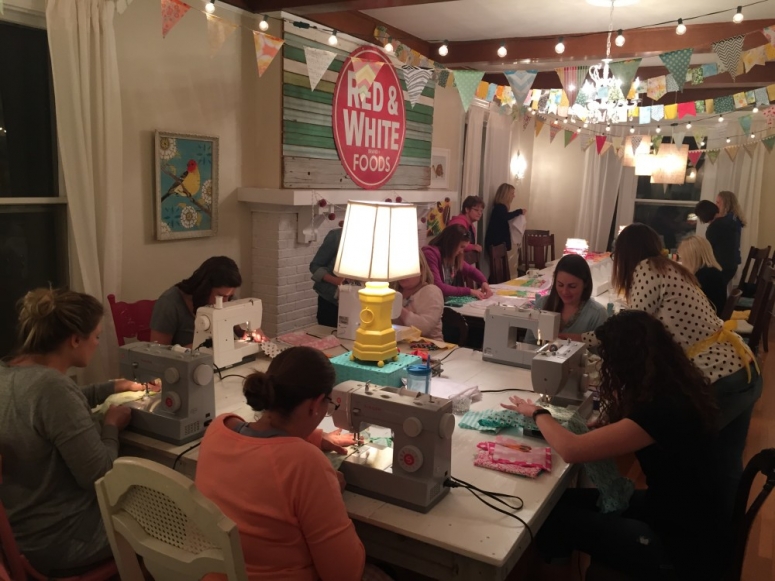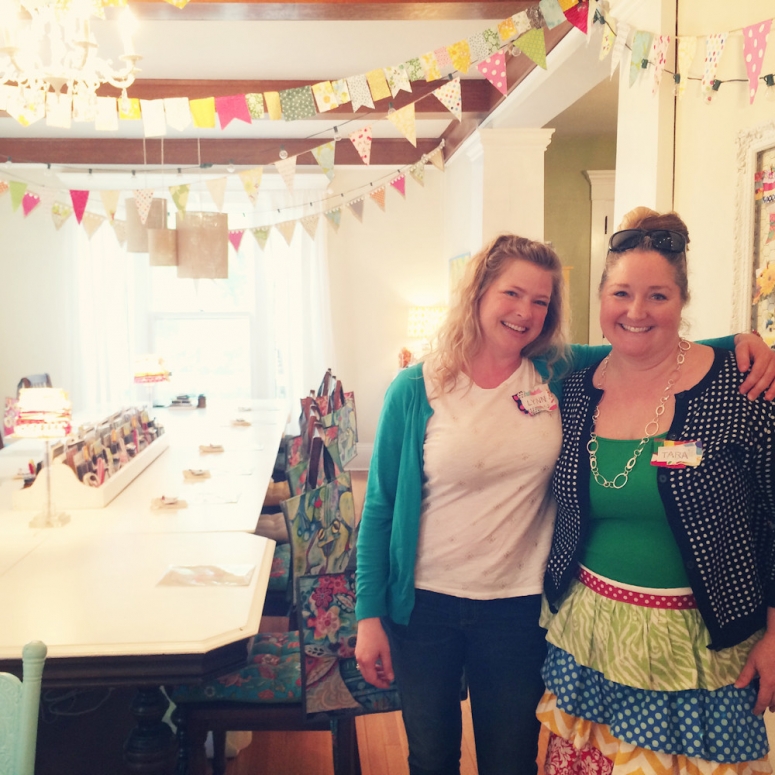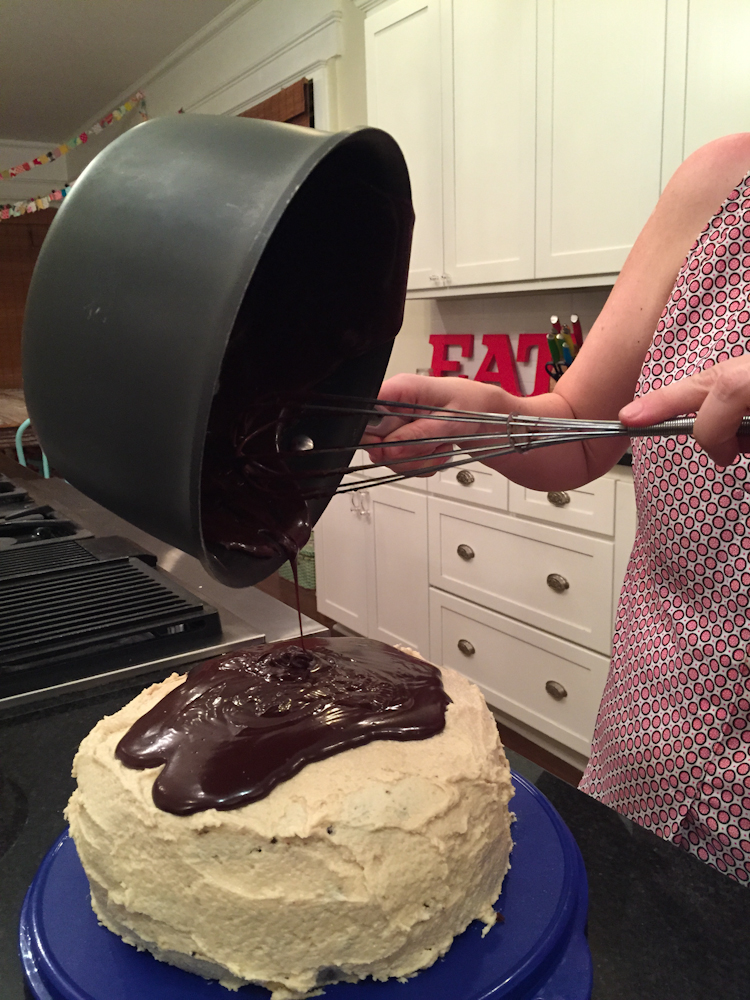 kimberlee served us chocolate cake with peanut butter frosting with a chocolate ganache on top.
you guys… i mean… A M A Z I N G!!!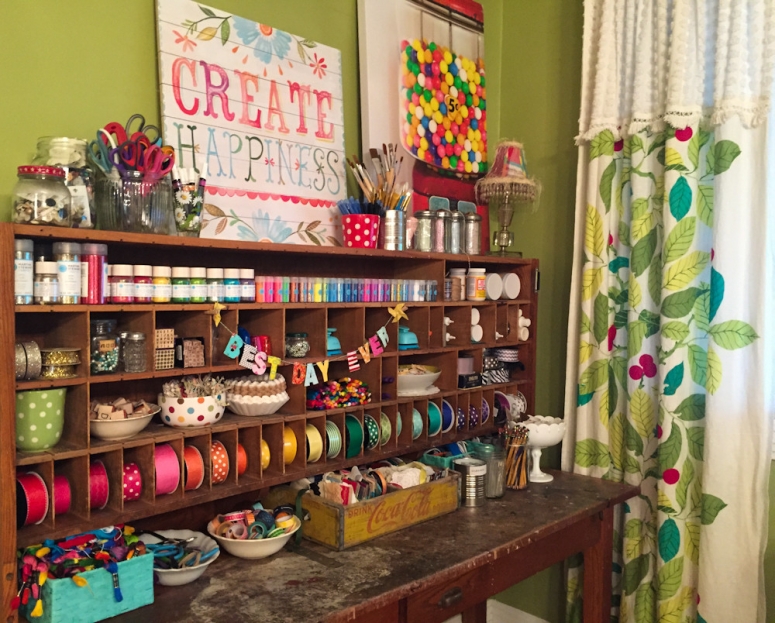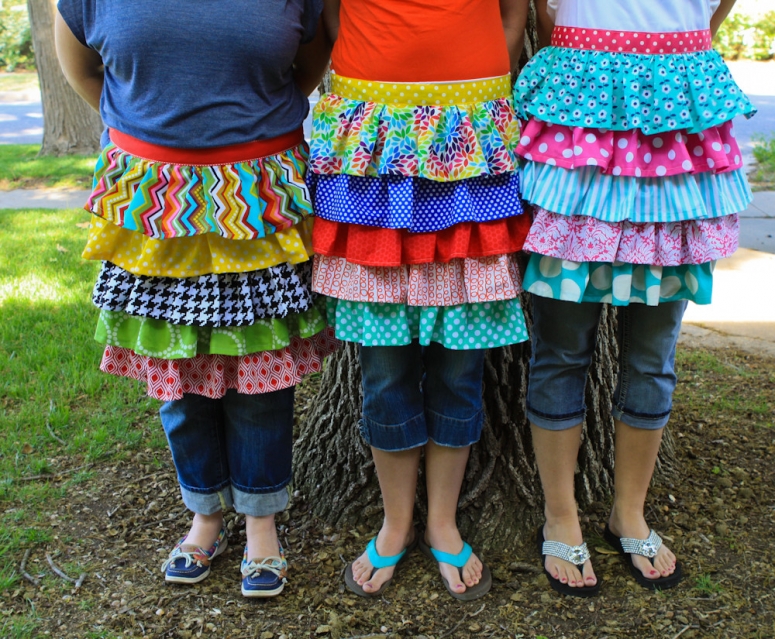 every apron is adorable like they always are!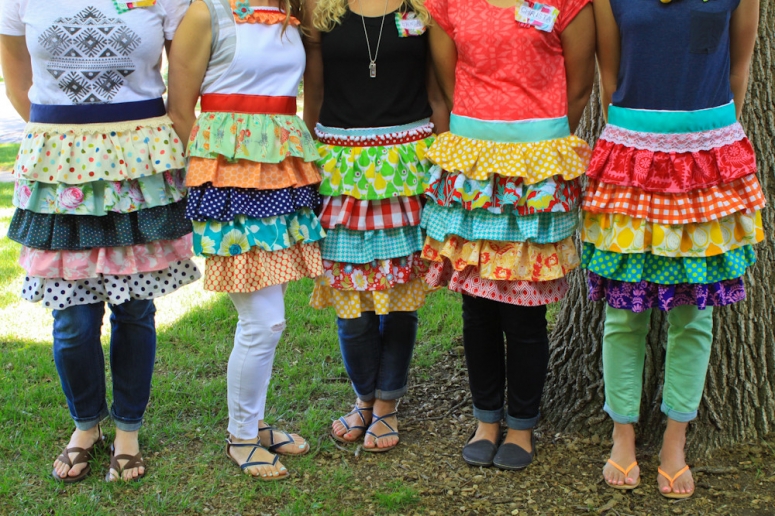 seriously just the best combos!
i can never get enough pattern and color mixing!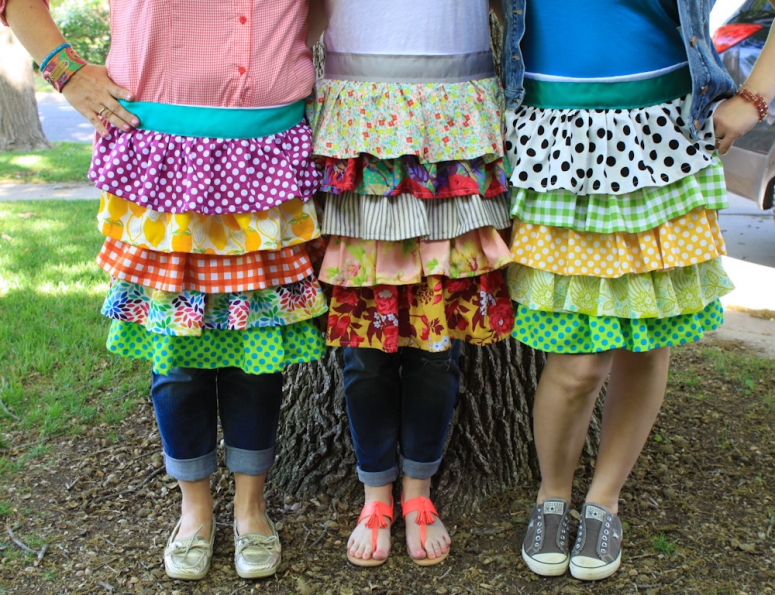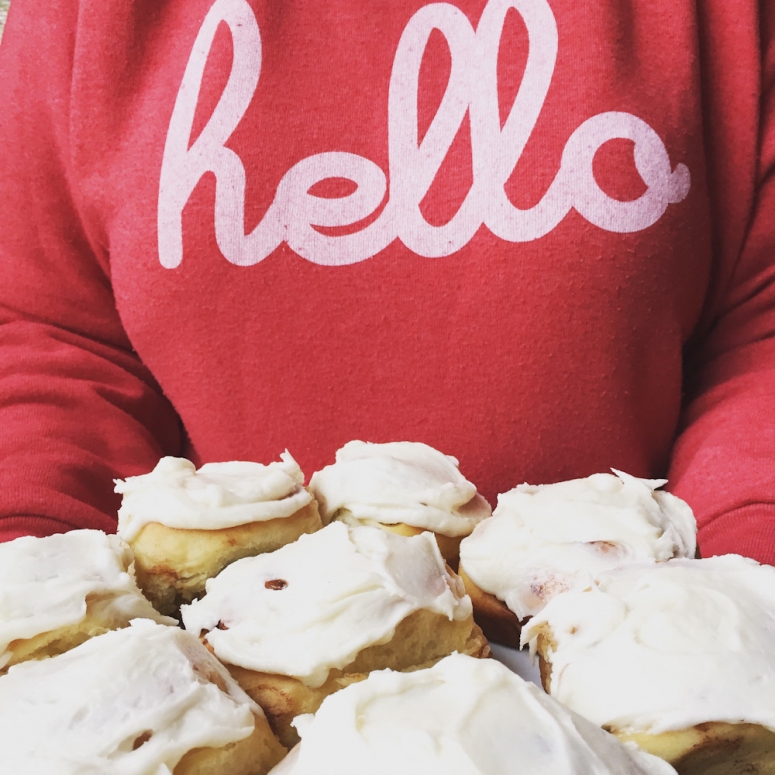 saturday we had a yummy breakfast before we headed out to antique.
kimberlee's frosting gets me every time!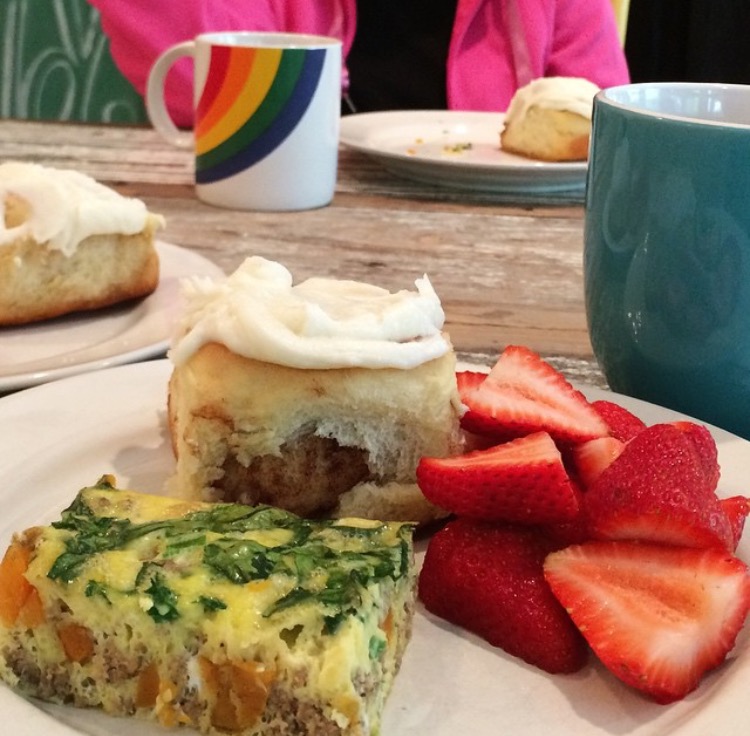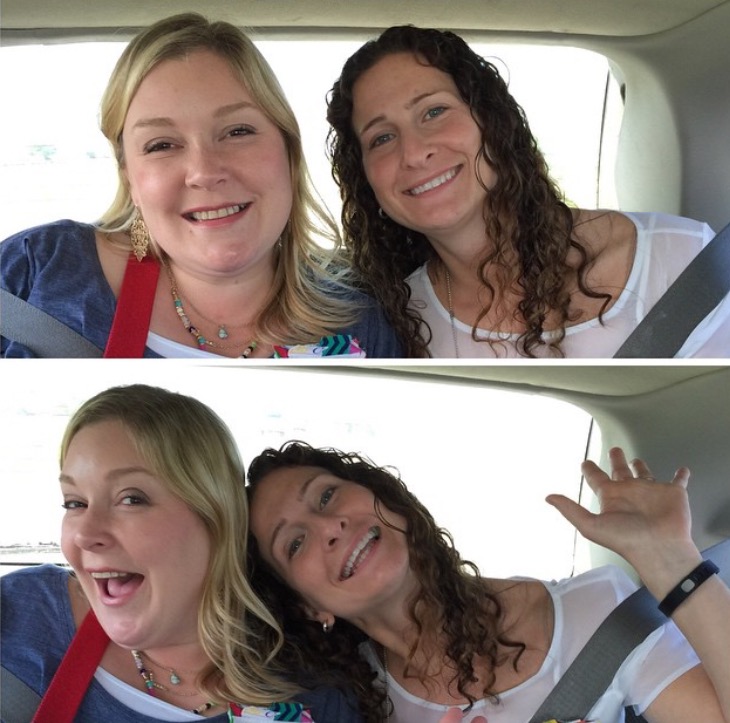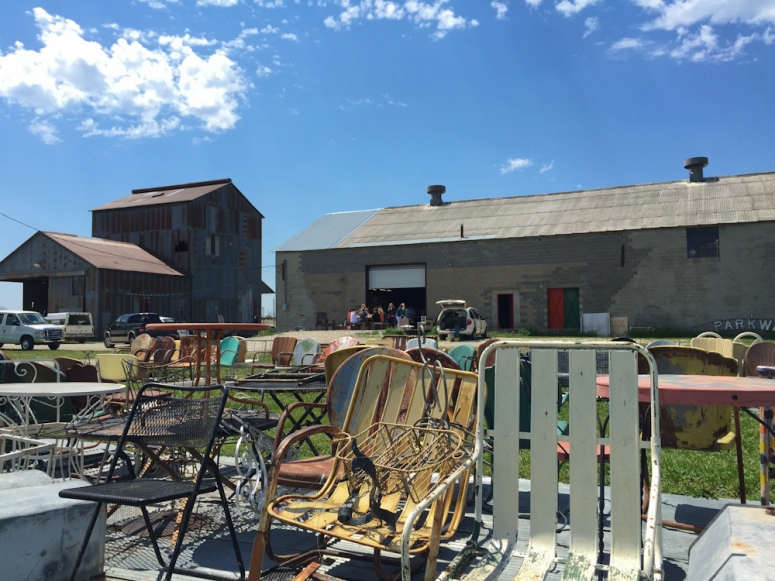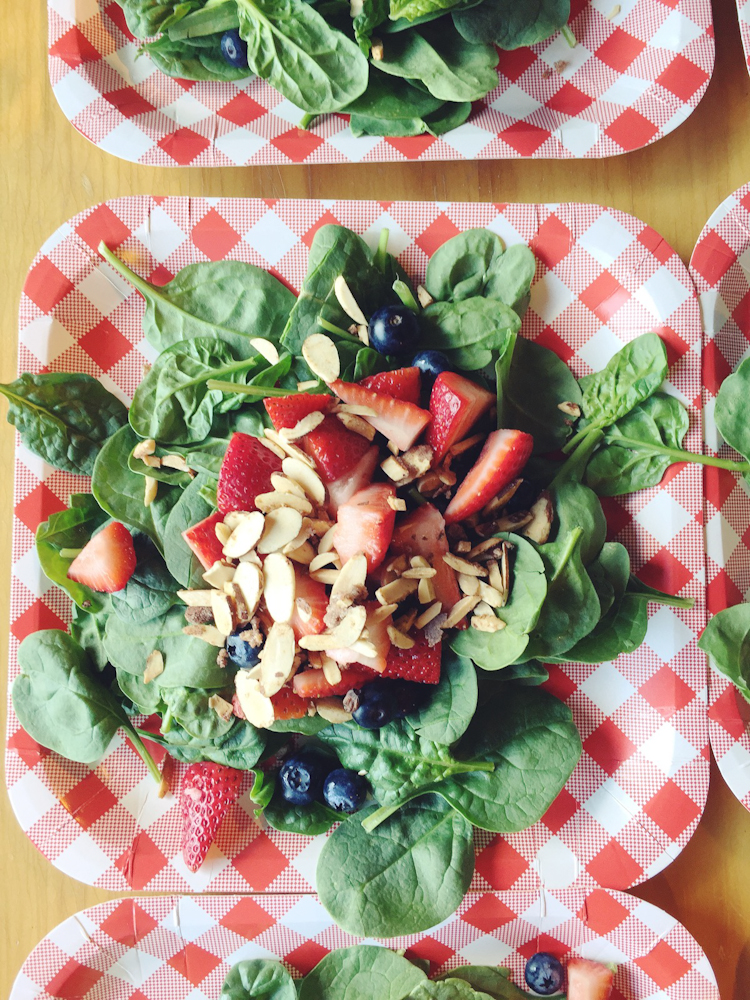 the weather was beautiful and we were able to eat outside at the Mill.
those are my favorite shopping days… sunshine, antiques and a homemade salad!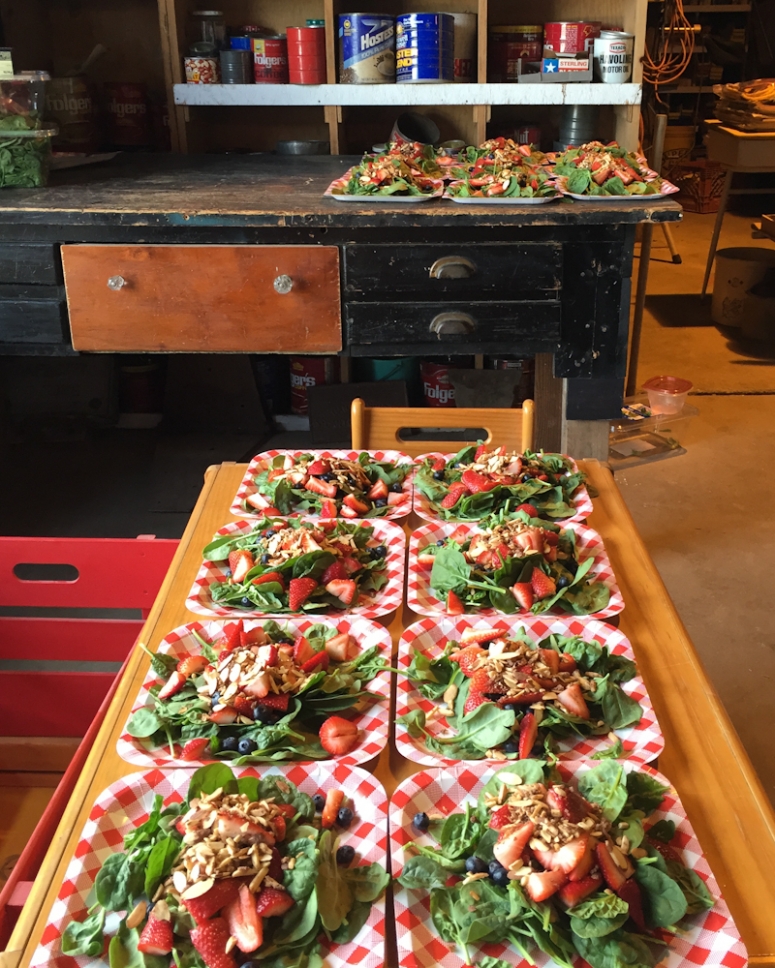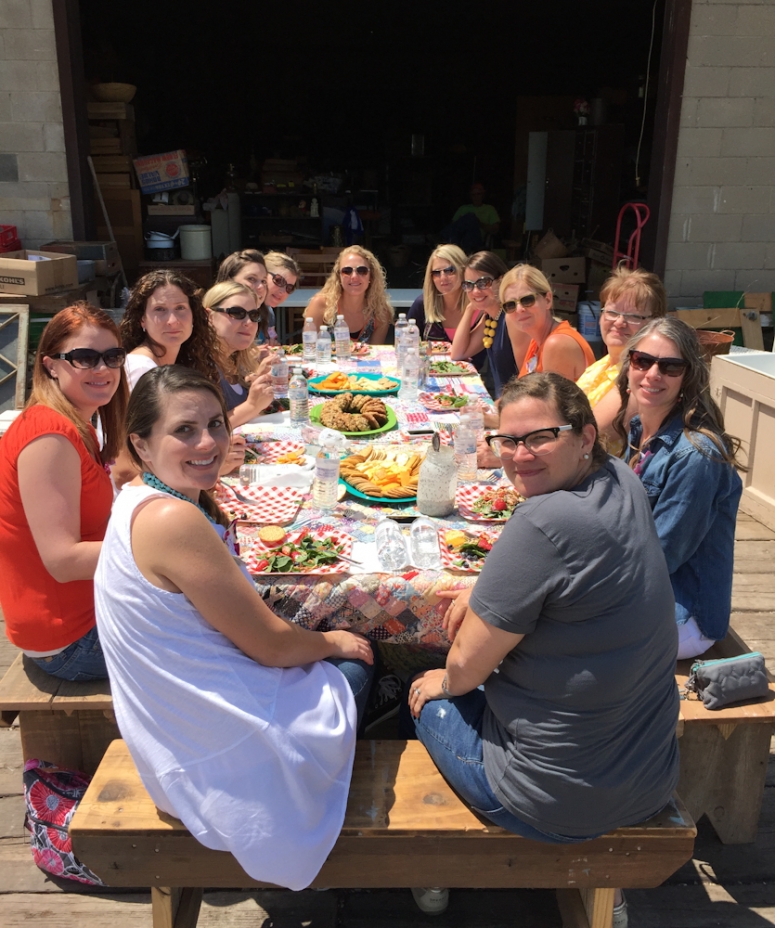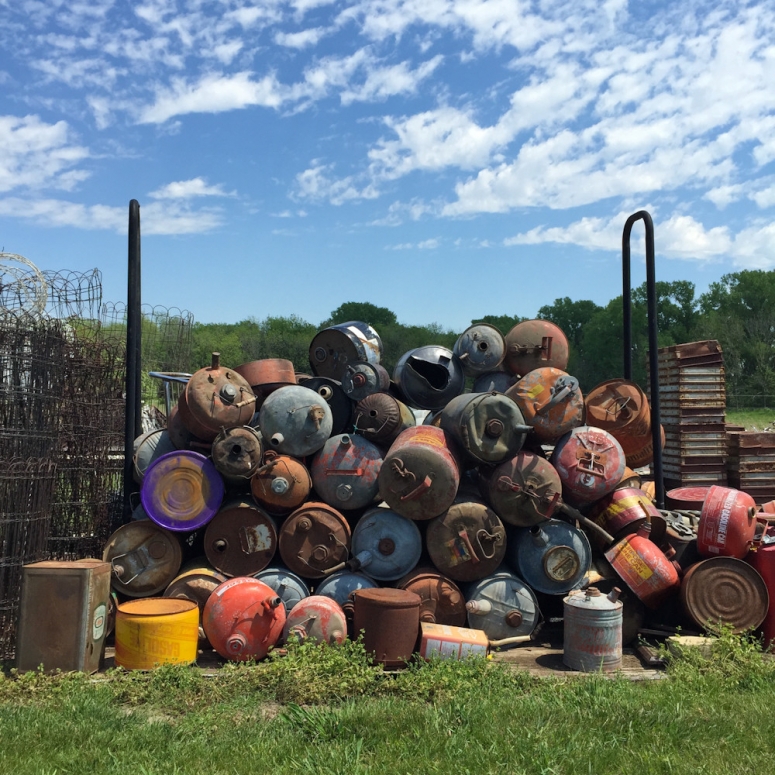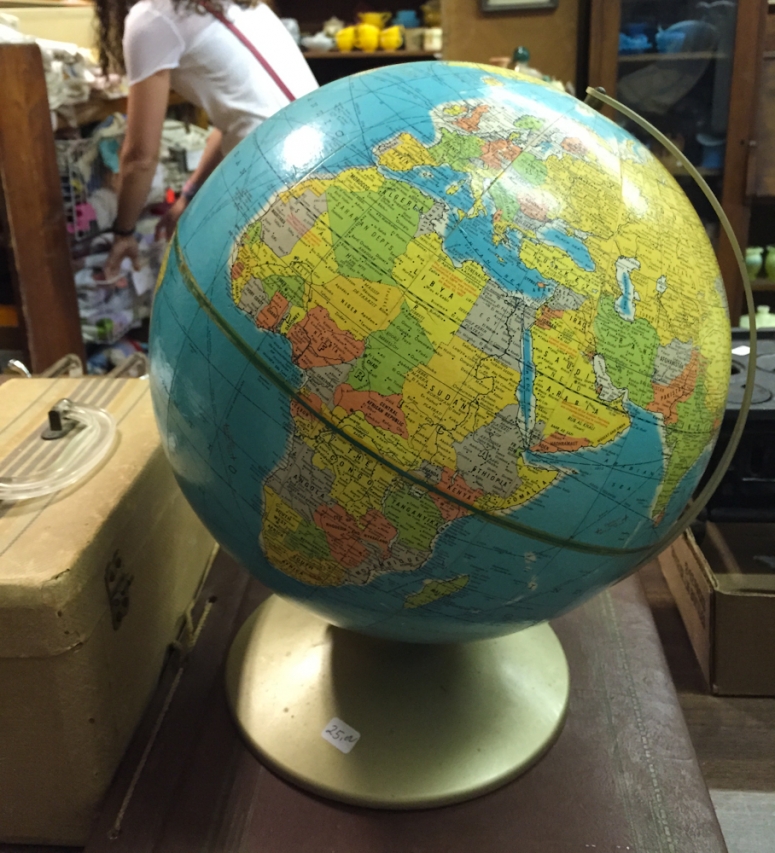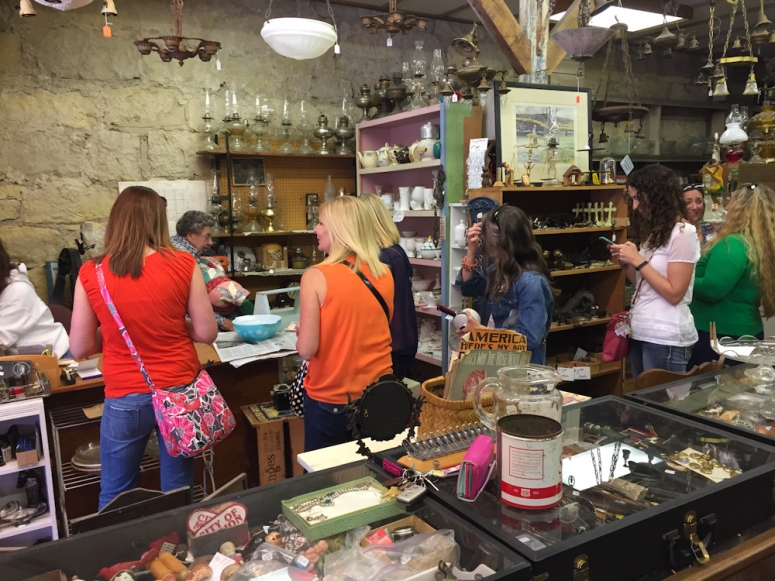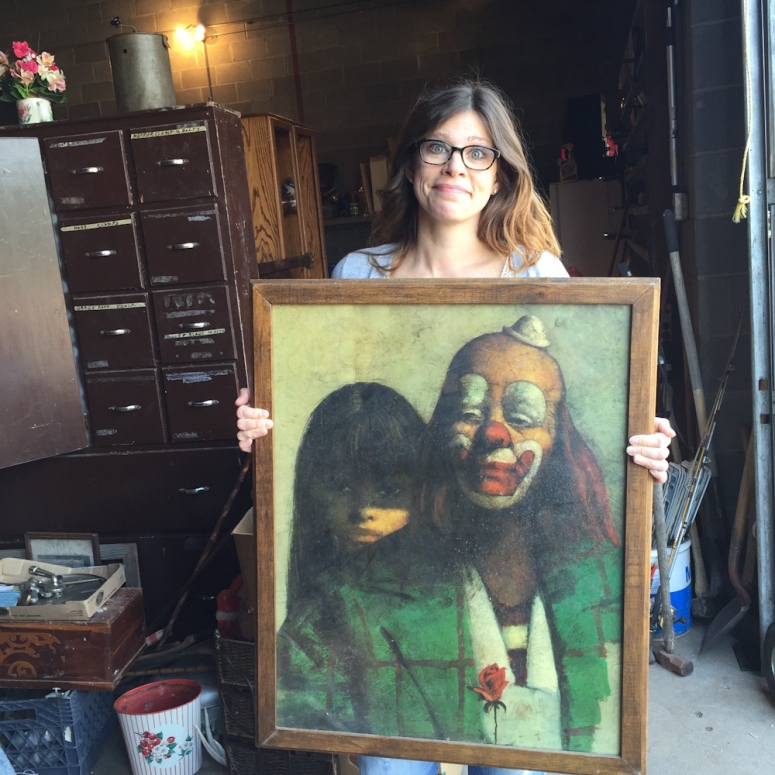 how creepy is that painting?!!!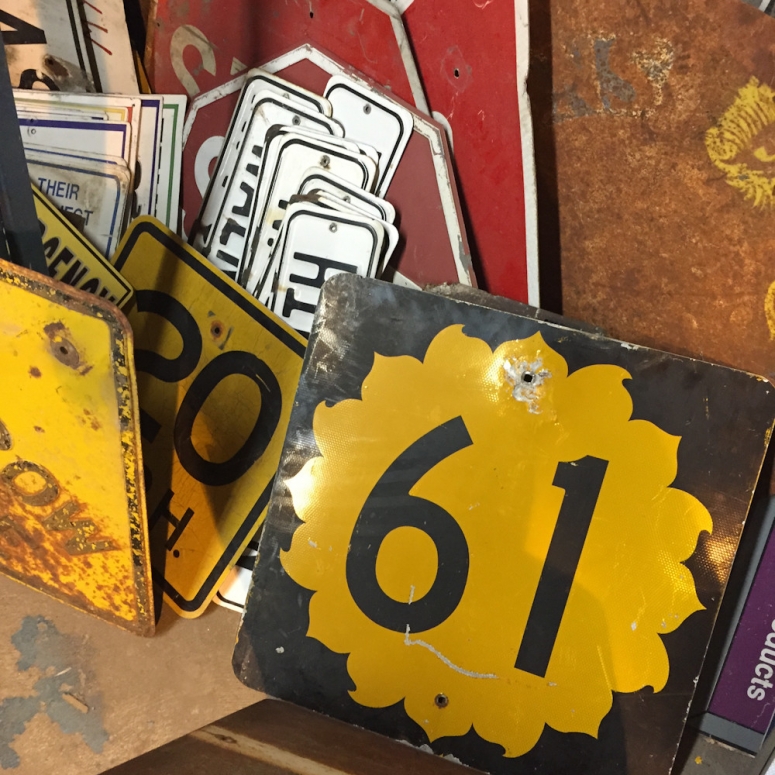 lots of fun treasure were found… loved the old sewing machine and Lard Cans.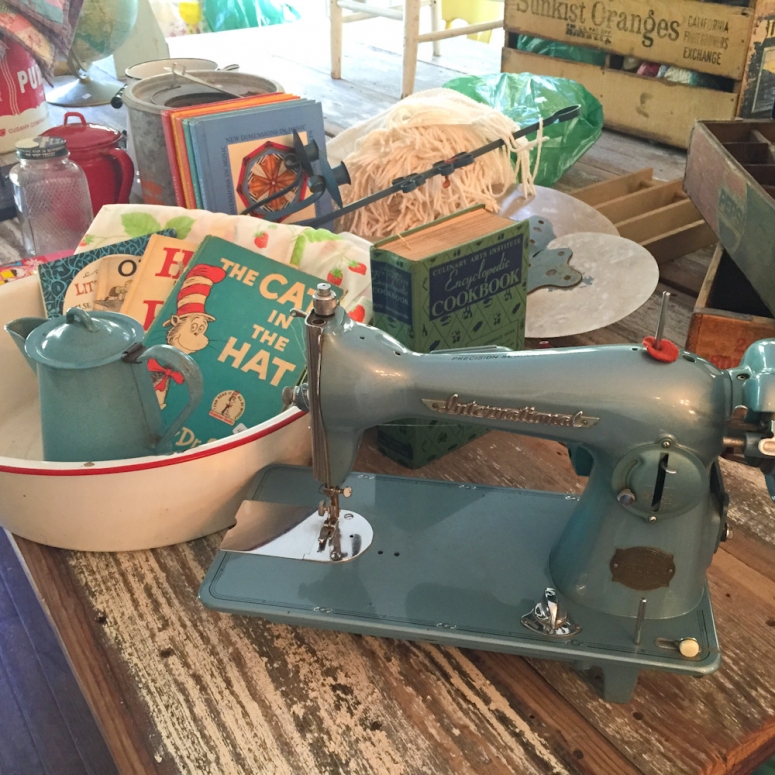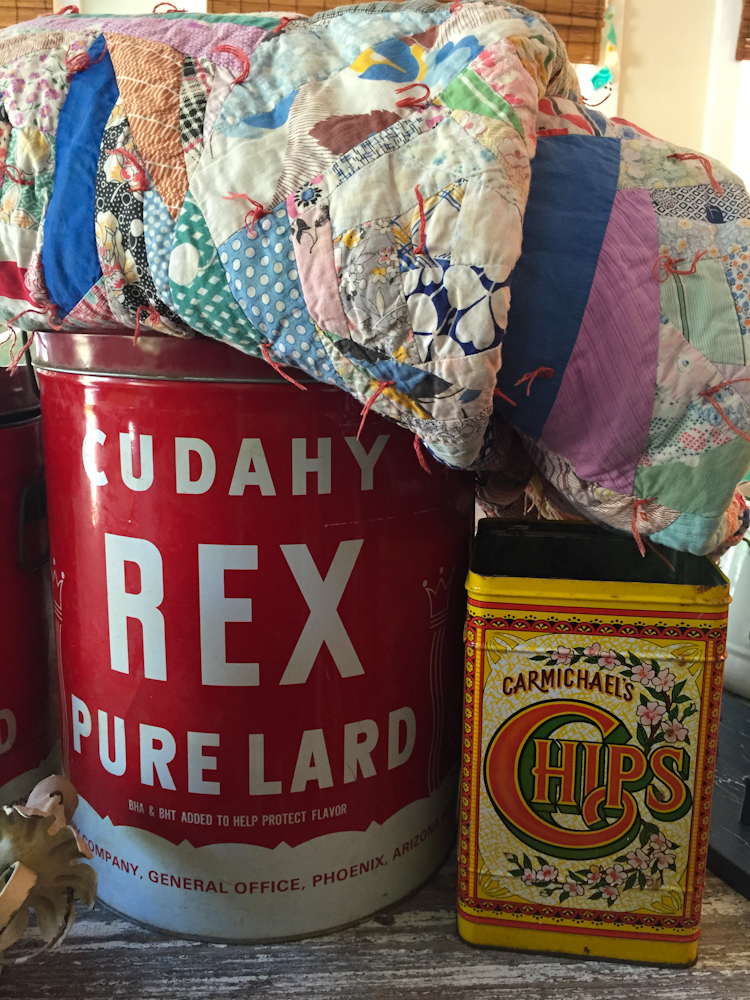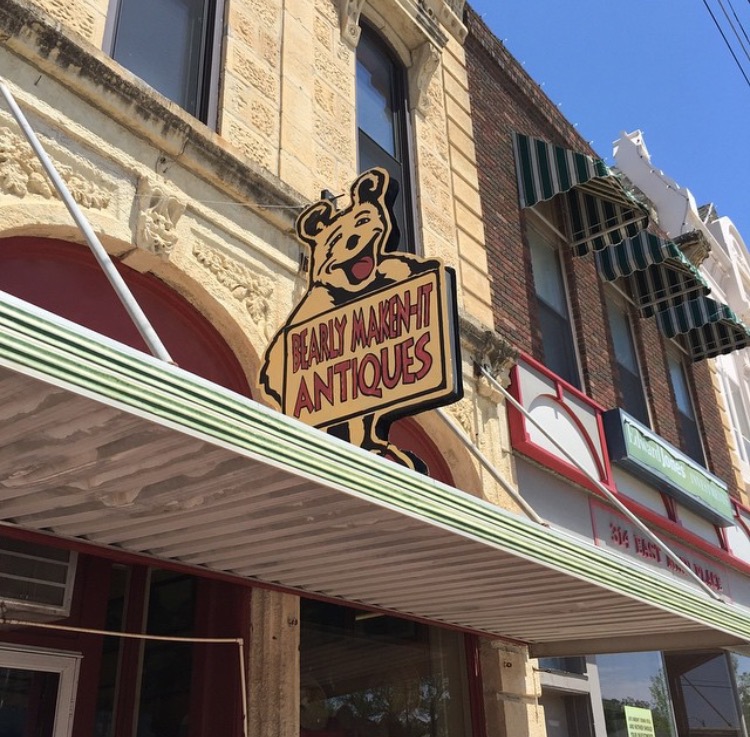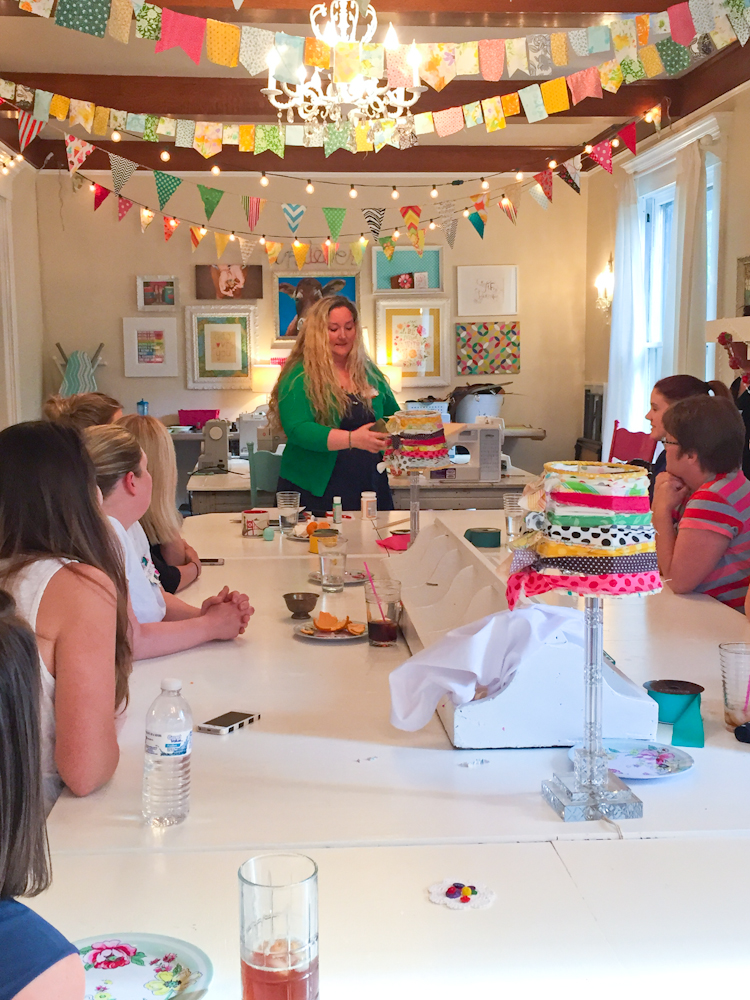 saturday evening we make three or four different crafts at once.
tara led a project that was really fun using magazines & mod podge on wood!
it's always fun seeing everyone make it their own.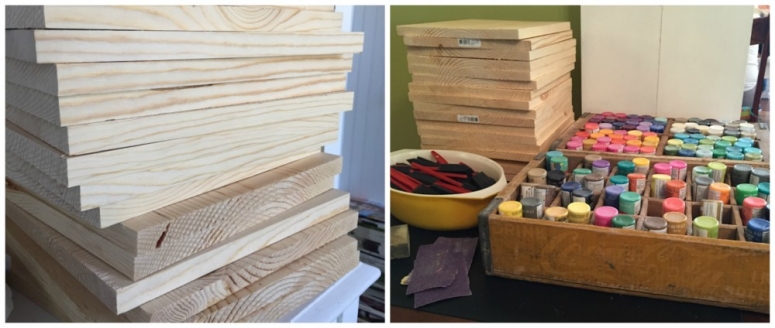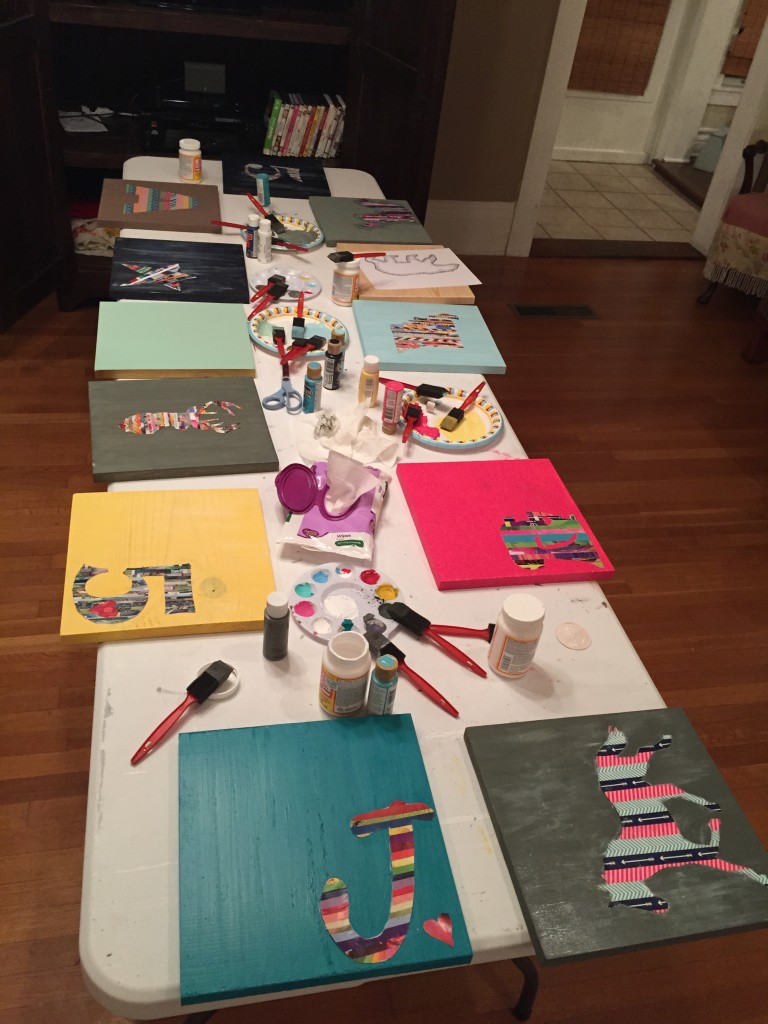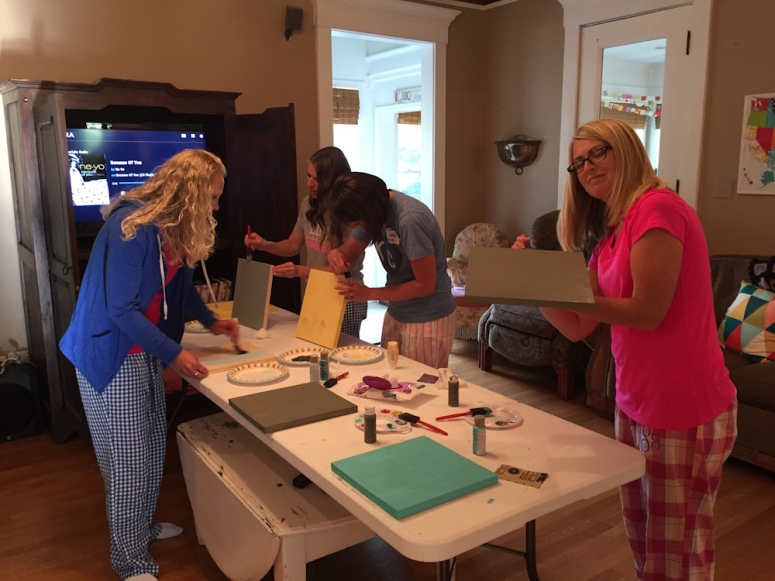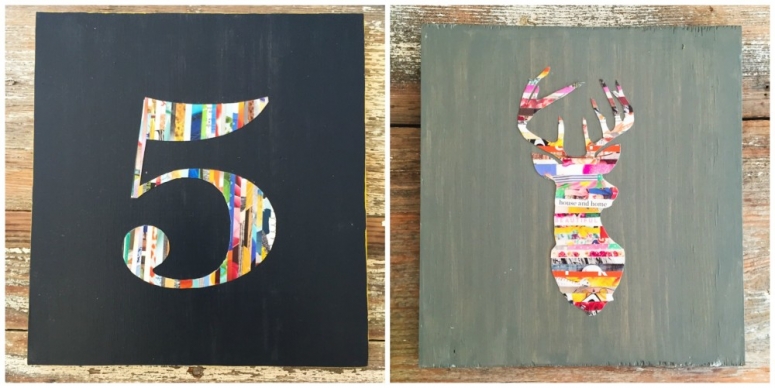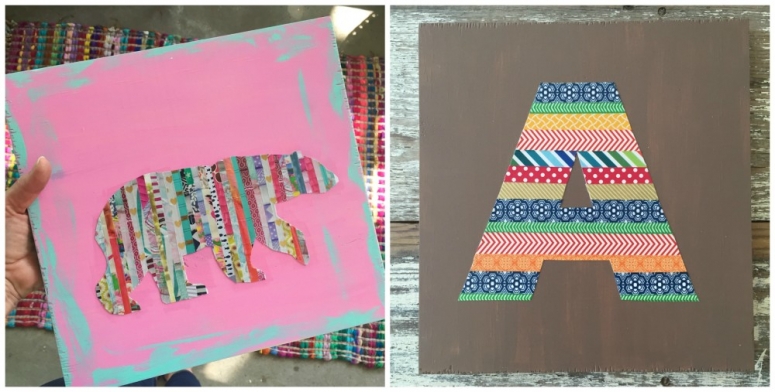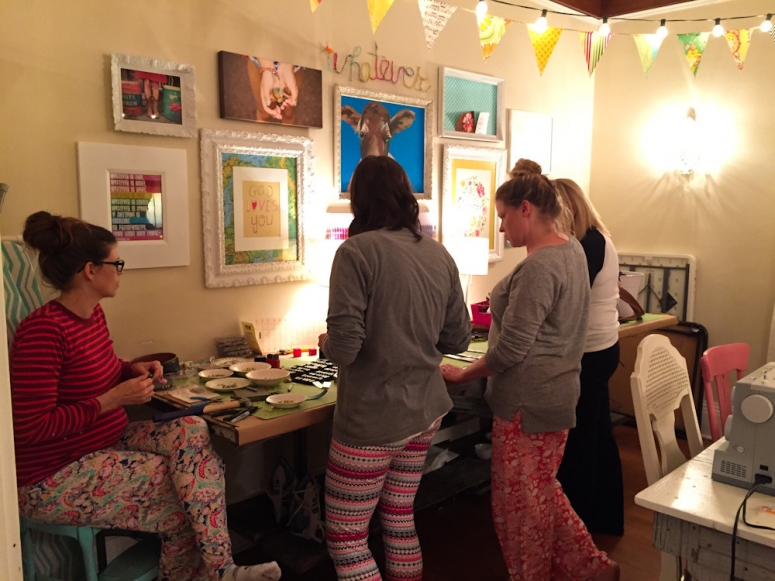 we keep making the cuff bracelets because
#1  they look super cool.
#2  we have all the supplies
#3  it is a fun skill to teach and learn!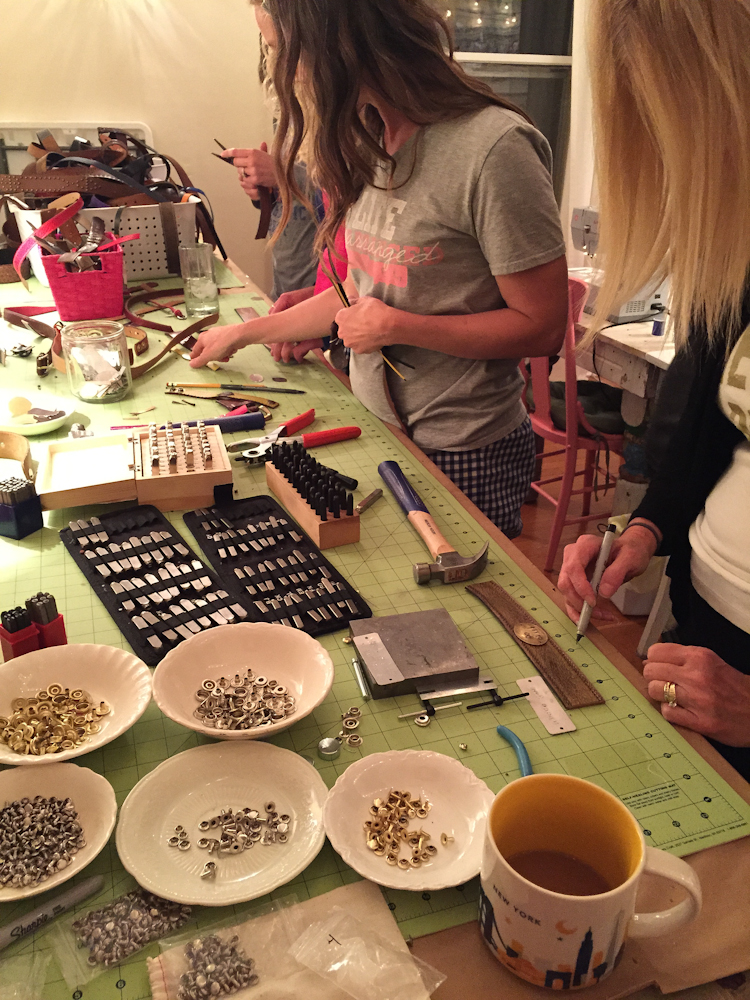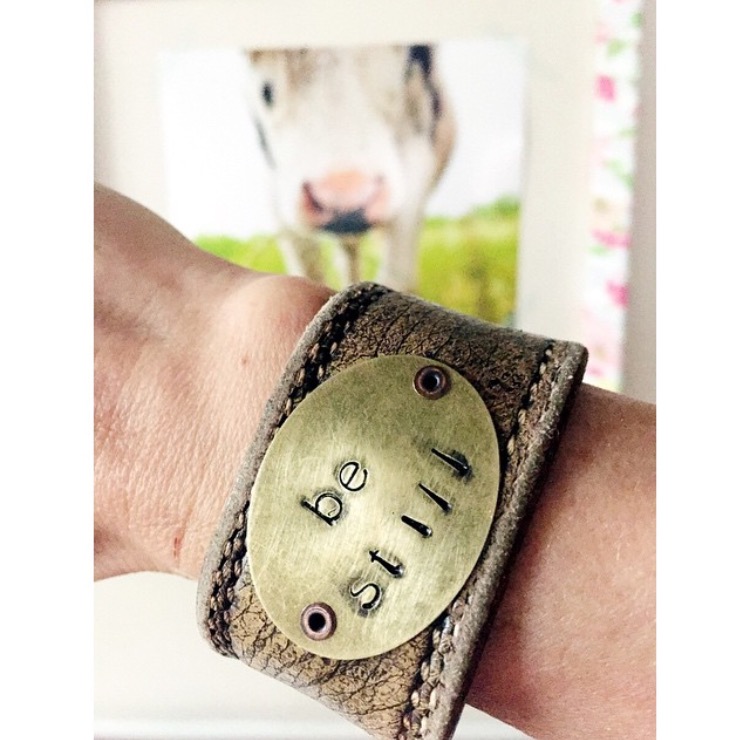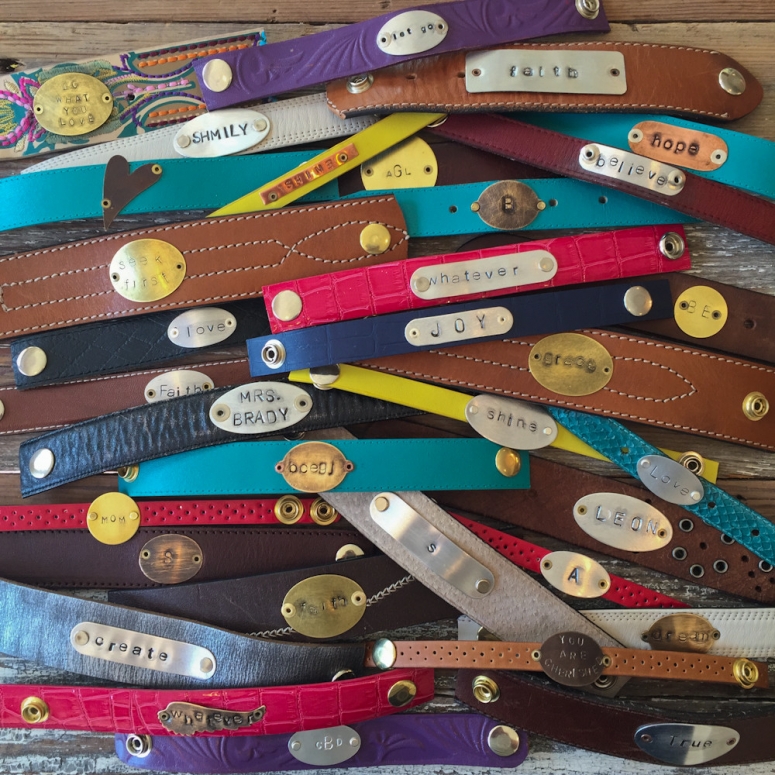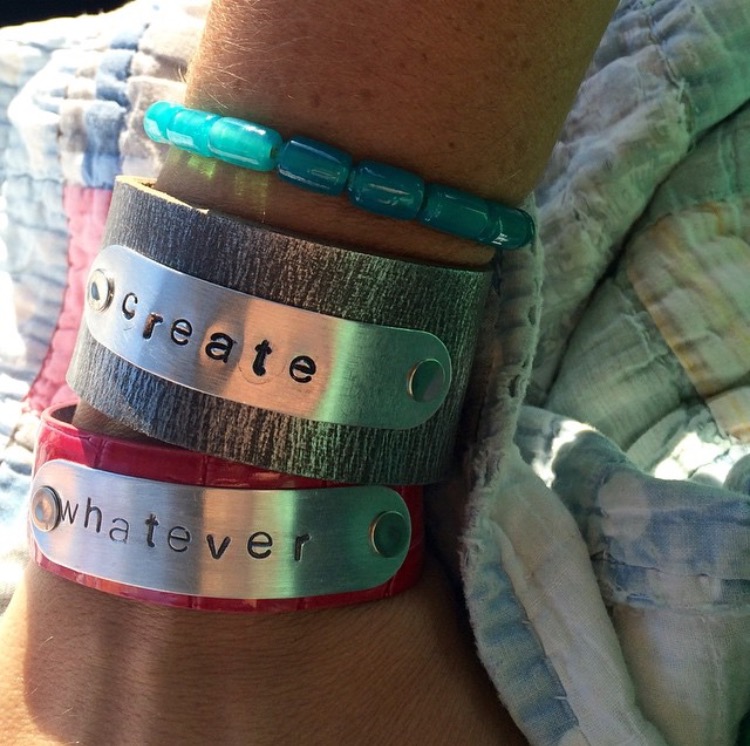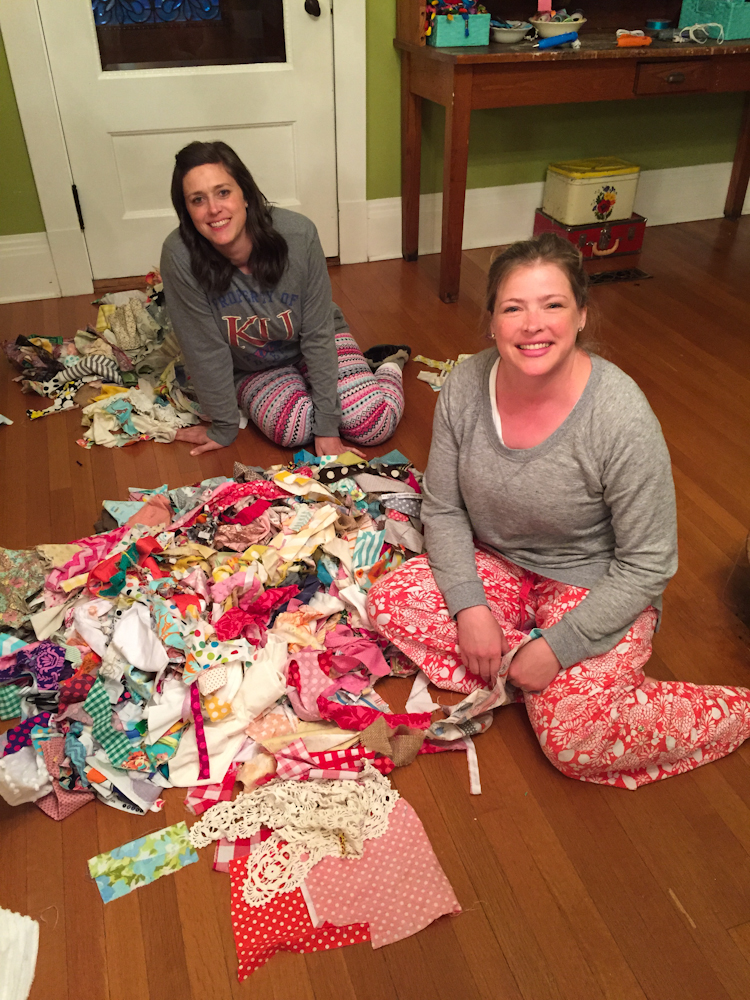 the scraps are too hard to look through in their baskets so it's just easier to dump them out.
🙂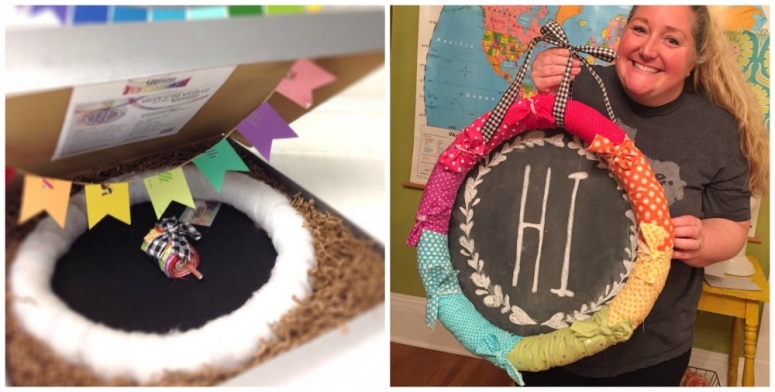 a VERY fun new project we made was this adorable Rainbow Chalk Board Wreath that came all together in a CUTE kit provided by Britni at Giggle This Studios.
the kit comes with the chalkboard backing, the wreath form, fabric, chalk pencil, chalk, ribbon to hang the wreath and a set of examples of chalk art to choose from to trace and create your greeting in chalk AND a fast motion video tutorial on how to put it together
everyone had a really fun time putting these together!
Britni you made it very easy to create an awesome wreath – THANK YOU!
we thought they would make great gifts too!
if you have a crafty friend who is having a birthday coming up… ship this to her!
if you want to make one for your house you can order HERE.
You can use the code WreathKit10 for a 10% discount too!
YAY!!!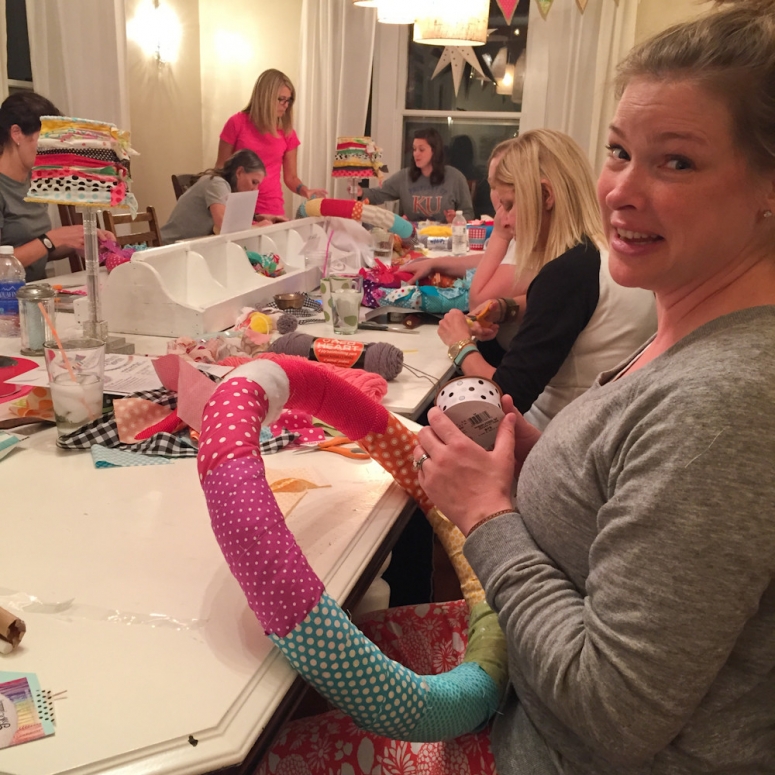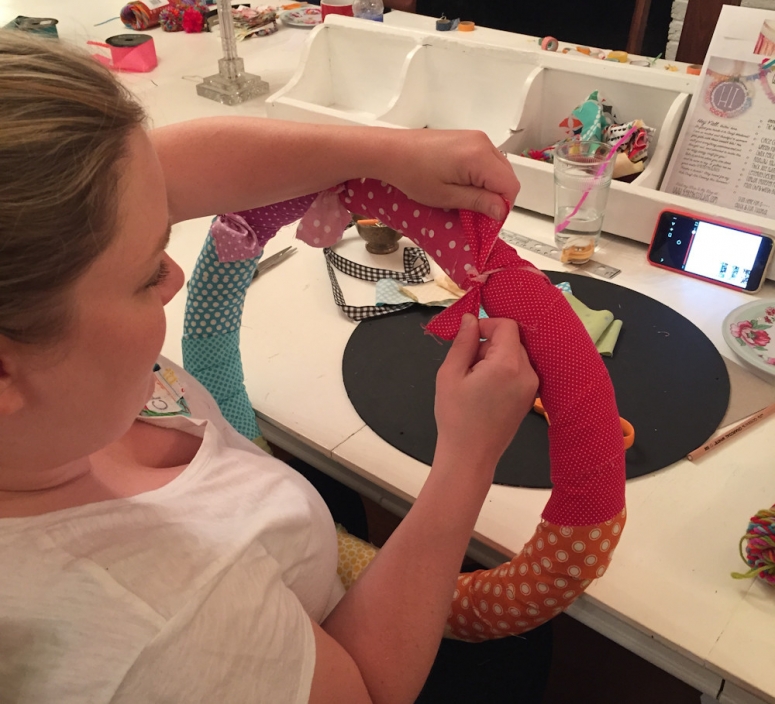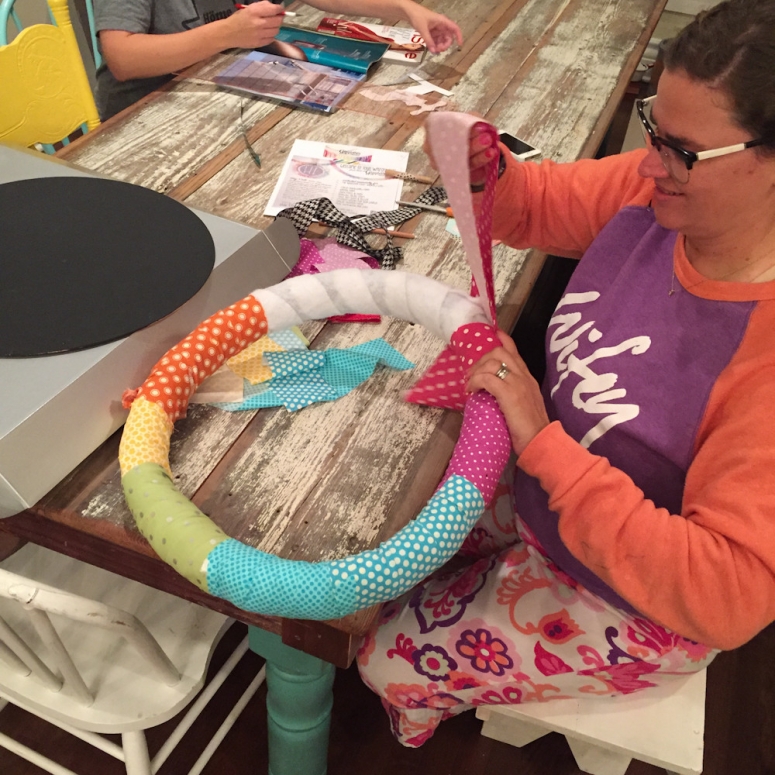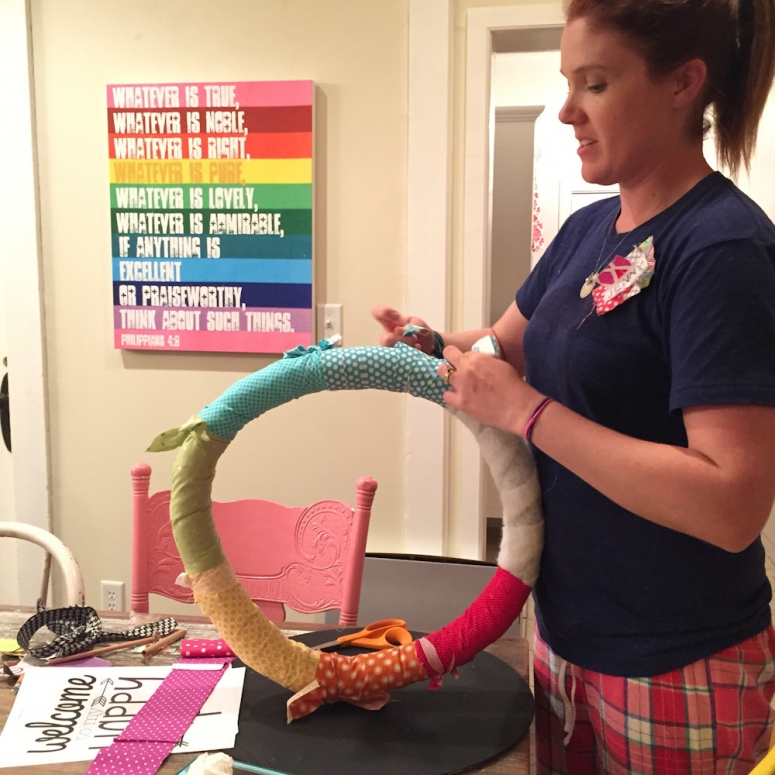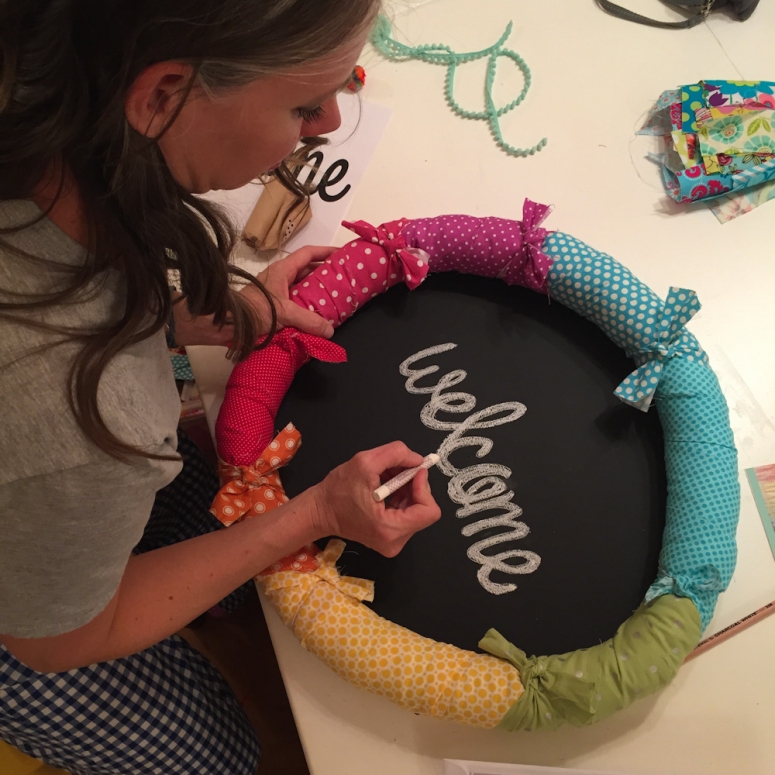 i like that you can change the message!
"Happy Birthday" when you are having a party… "SUMMER" on the last day of school… baby name when you bring home a new baby!
the chalkboard is rad!
some of our guests added extra ribbon or fabric scraps to make it unique to their style.  🙂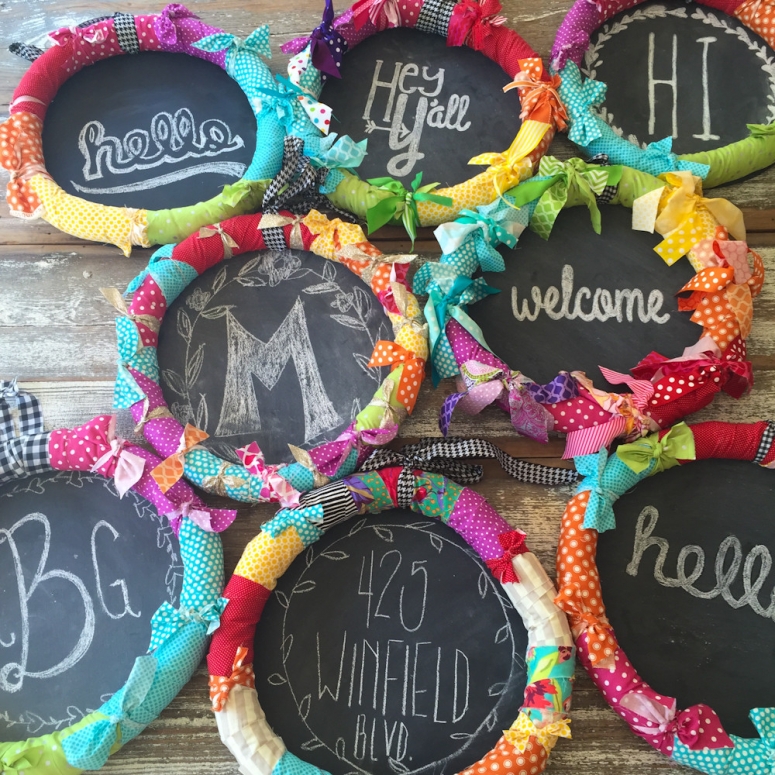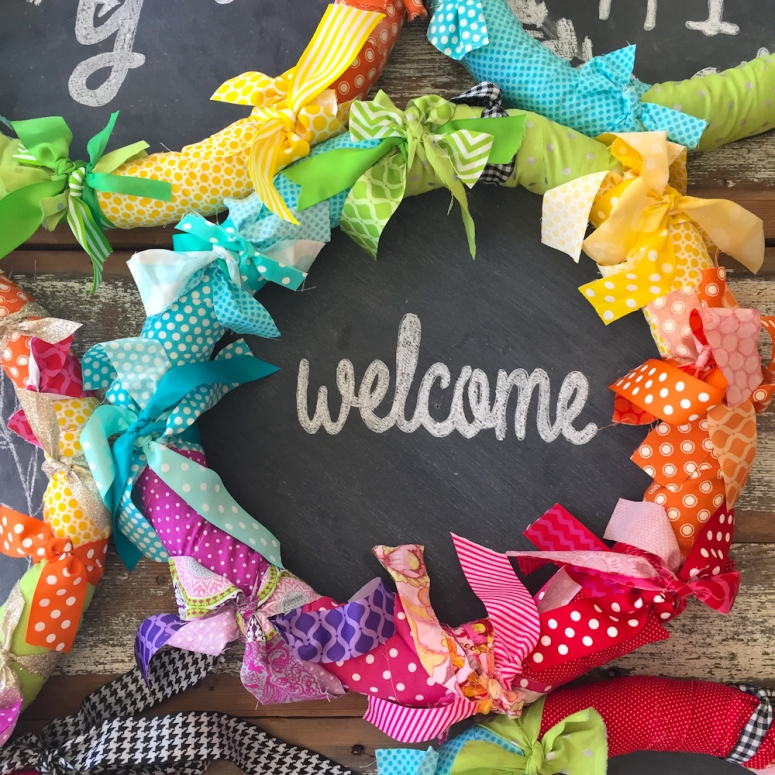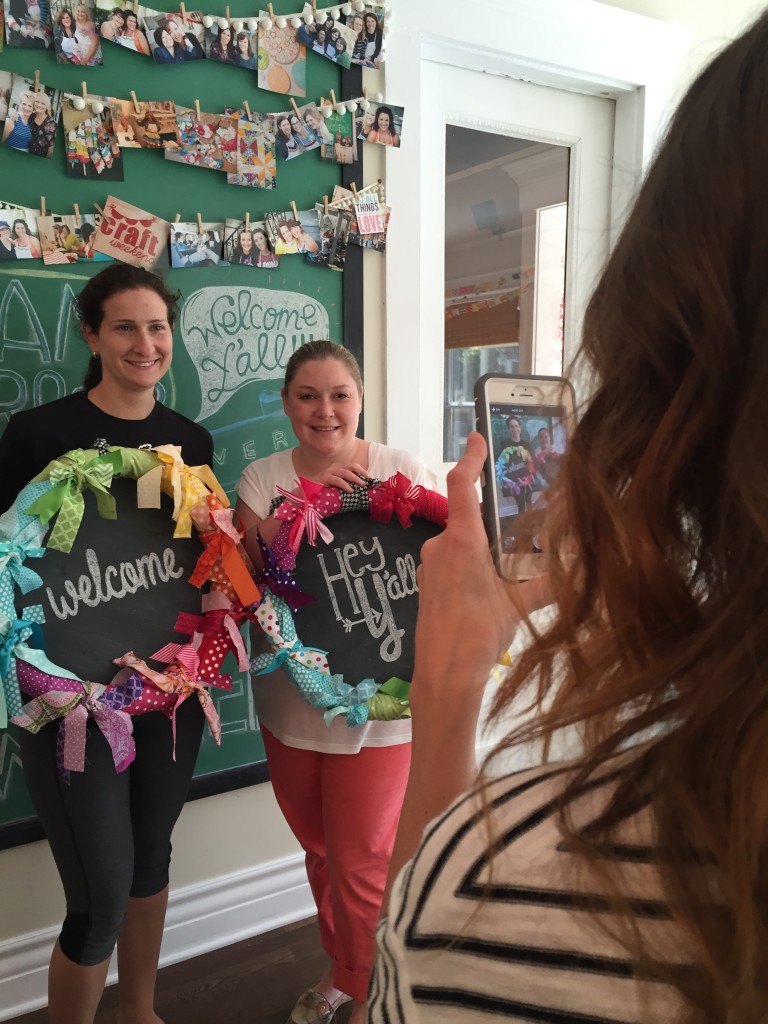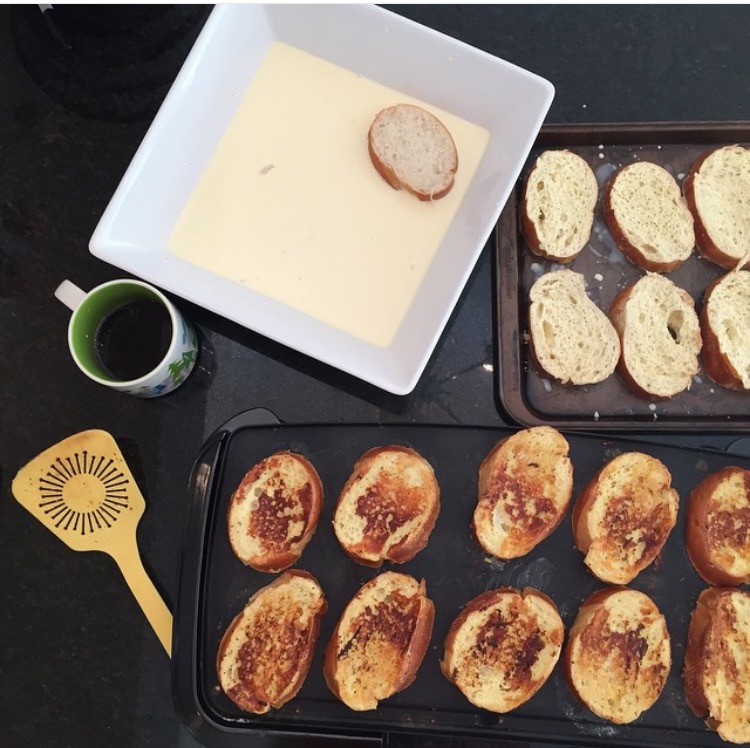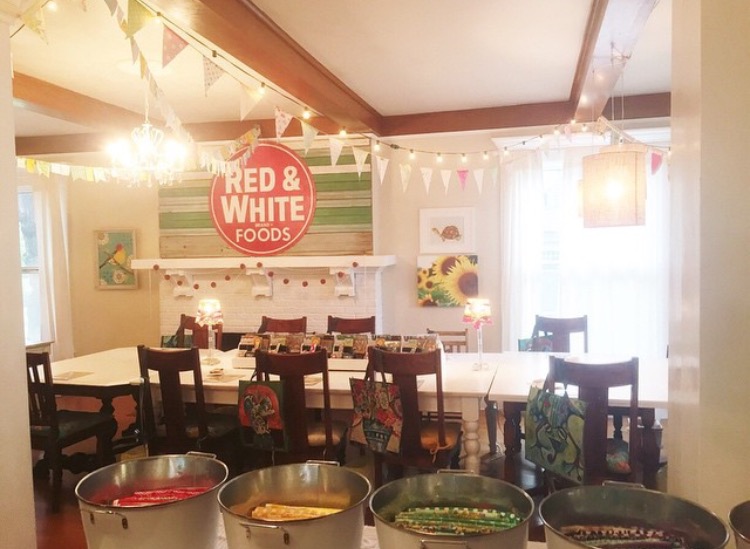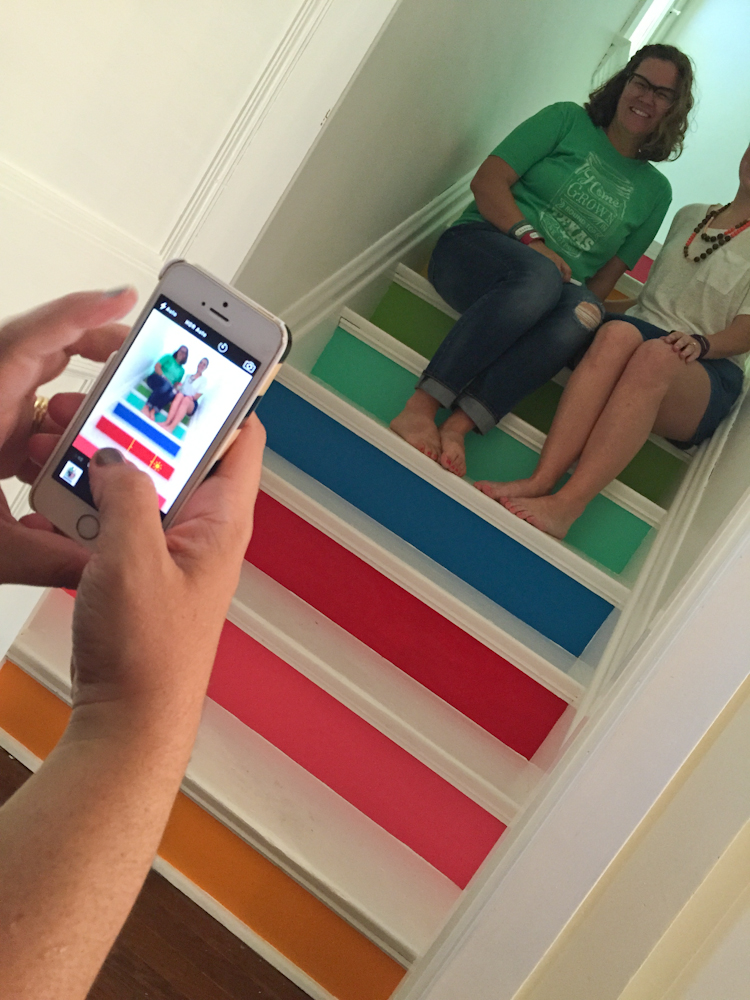 all of these women have great stories and i loved getting to know them.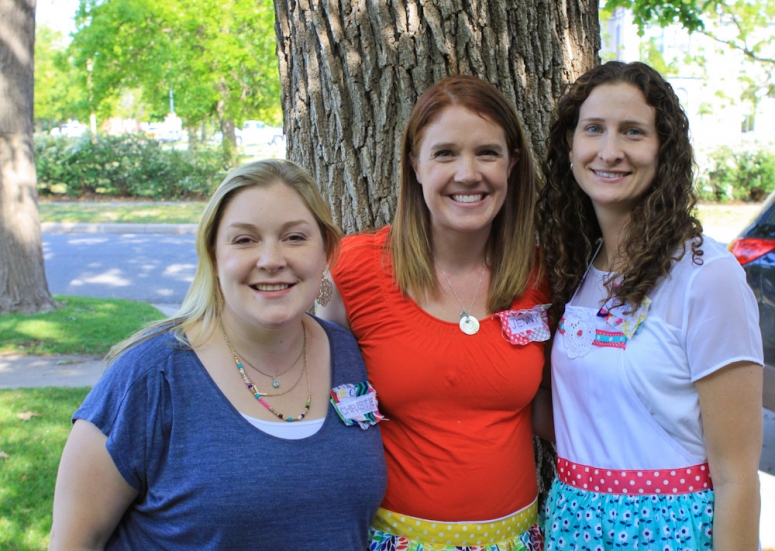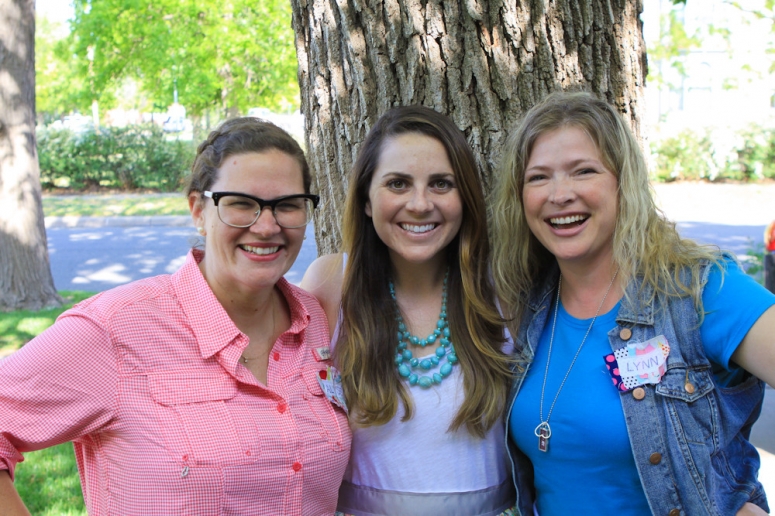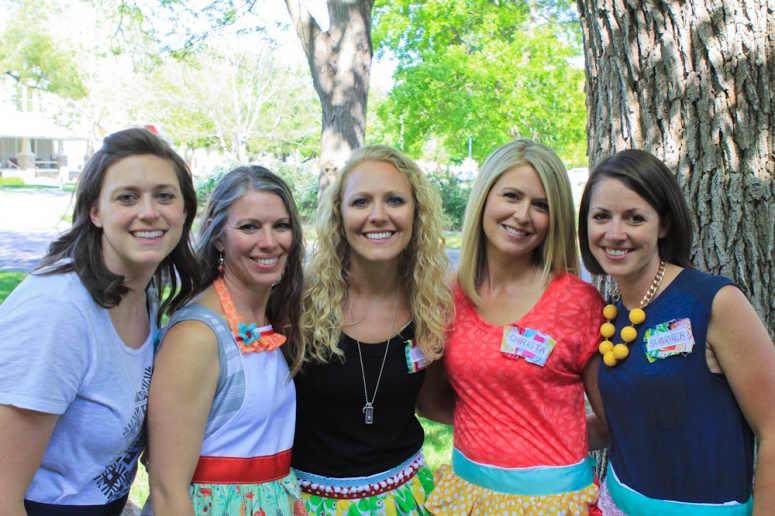 this group of five was our biggest group to come together yet.
what a fun car ride that must have been!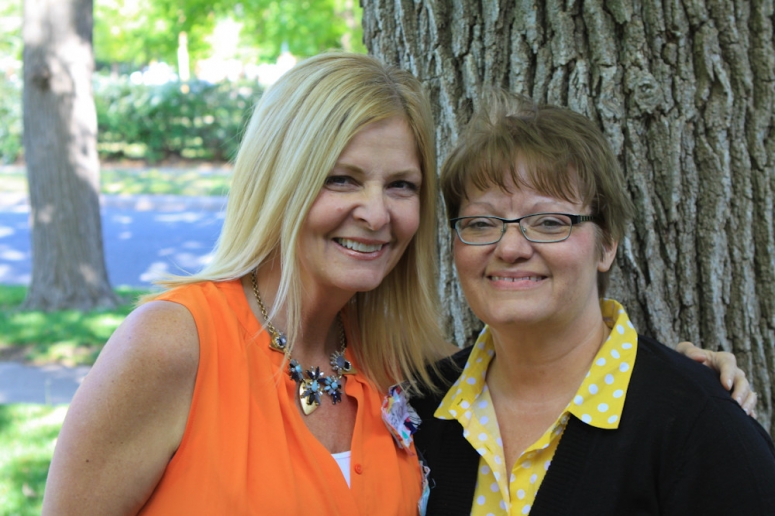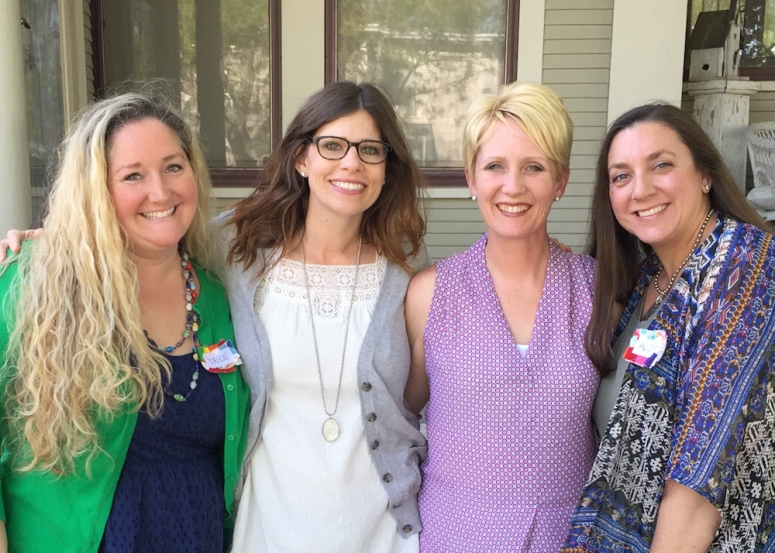 tara, kimberlee and amy make me laugh and laugh.
i enjoy them each so much.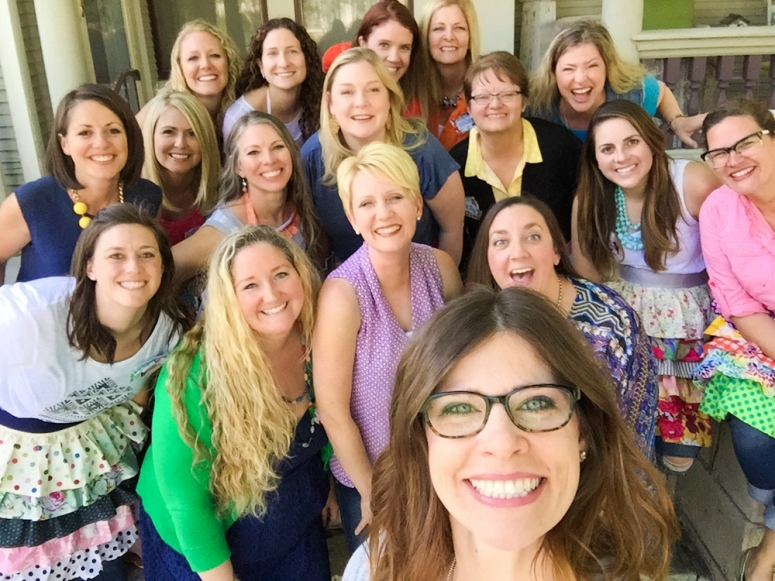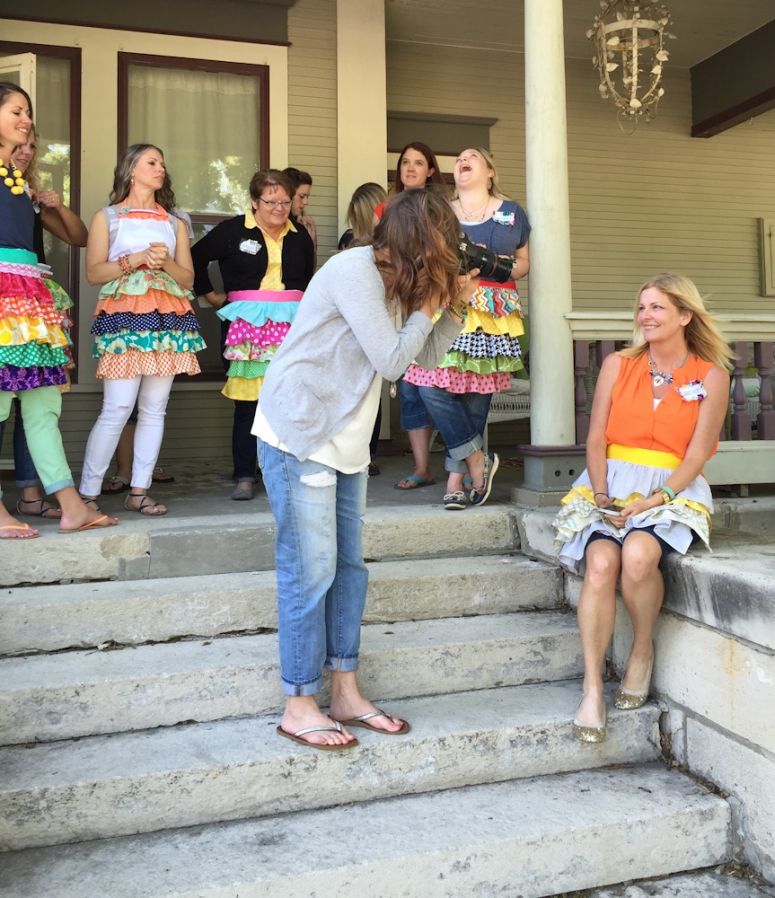 everyone's least favorite part of the weekend is the 30 seconds they have to get their picture taken.
🙂
but i love seeing everyone in a brady bunch collage framed up forever in my memory.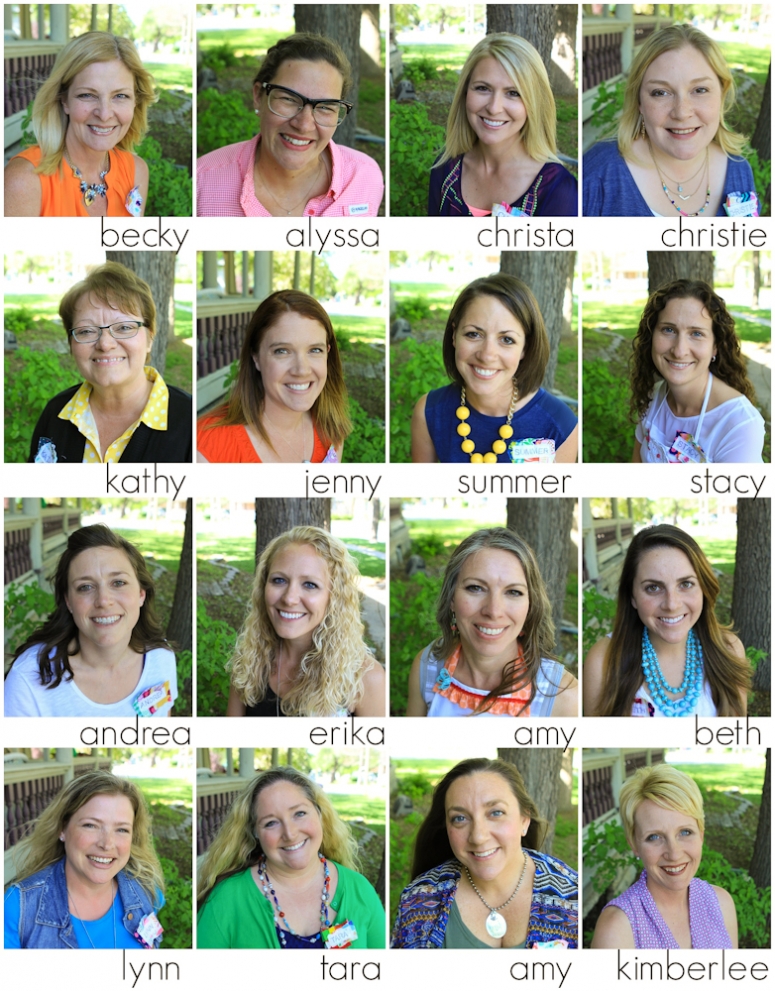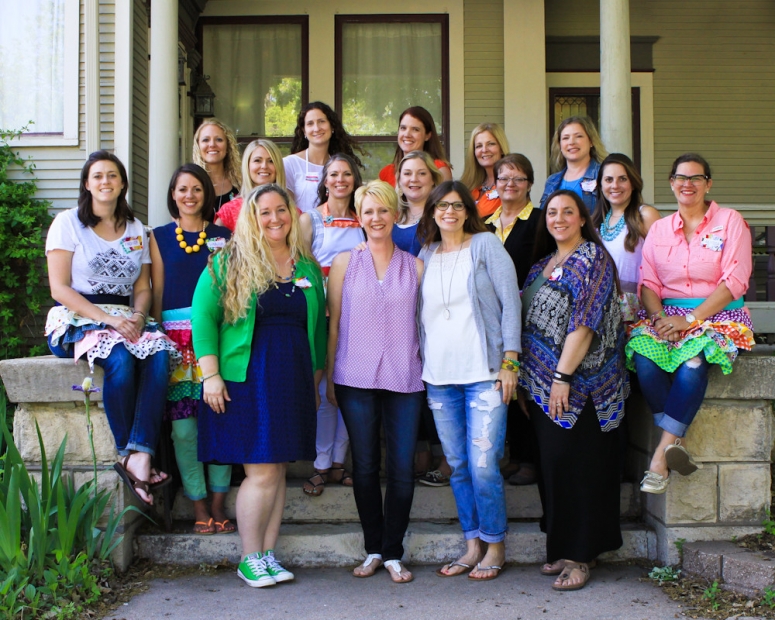 thanks ladies for an awesome weekend!
i hope you left feeling pampered, creative, refreshed and that you went home and crafted your hearts out!
because that's what Craft Weekend is all about!
if YOU would like to come a Craft Weekend like this… first read THIS post
then Click Here to be put on the Wait List.
we use a lottery system to select our spots so you never know how quickly you could get picked.
but you won't get picked at all if you aren't on the list.  🙂