i have been attempting to write this post for over a week but my computer is being dumb.
there seems to be a window right now where it's working so i write.  🙂
my mind has been consumed with thoughts and planning for Camp CREATE coming up next week.
and shopping for it.
and prepping for it.
all while being a mom and that kind of stuff.
so… here are a bunch of phone pics of things that are going on recently.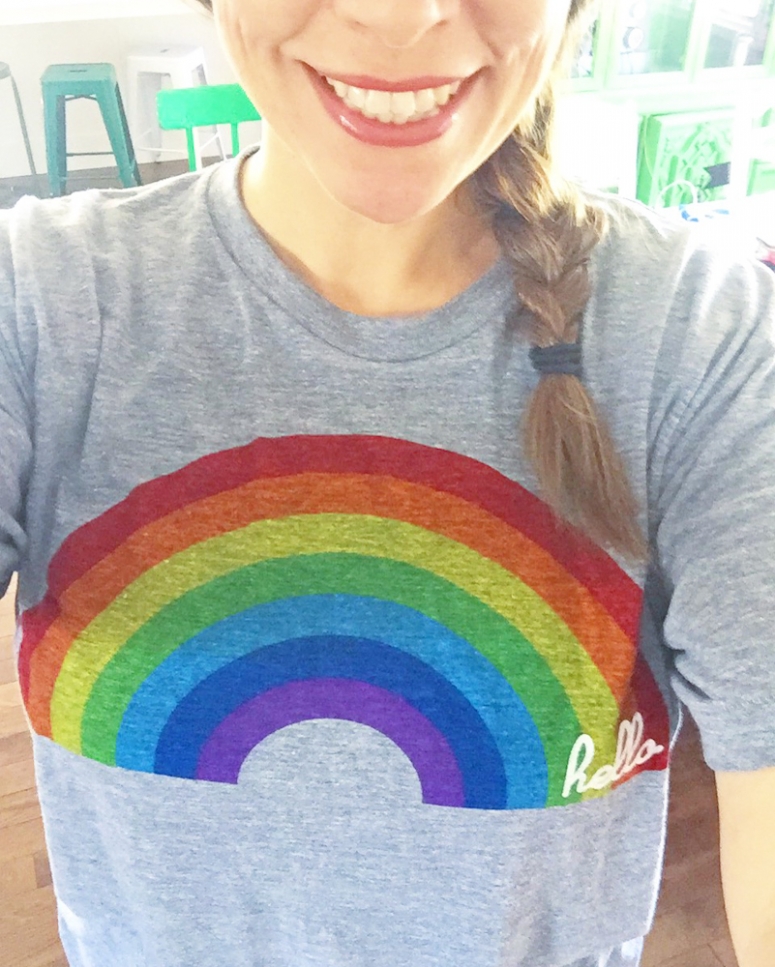 best shirt ever    (from hello apparel)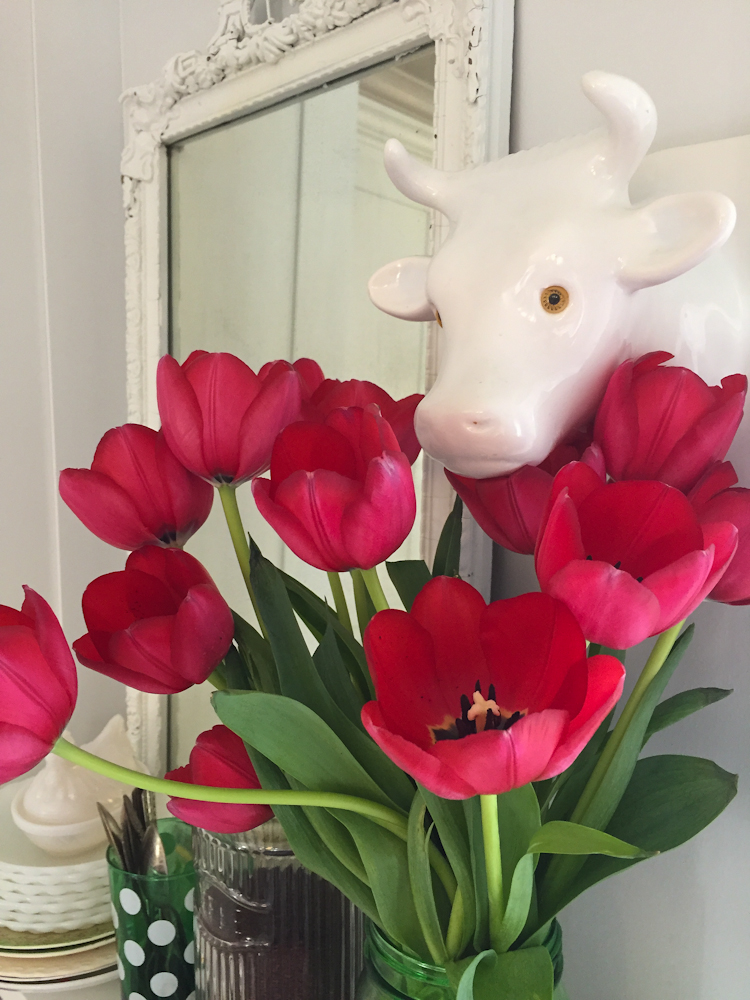 i finally put up the cow bust that was my grandma's.
it hung on the side of her sink and she used it as a towel holder for as long as i can remember.
i always loved it.
and i was so happy to have it for my home.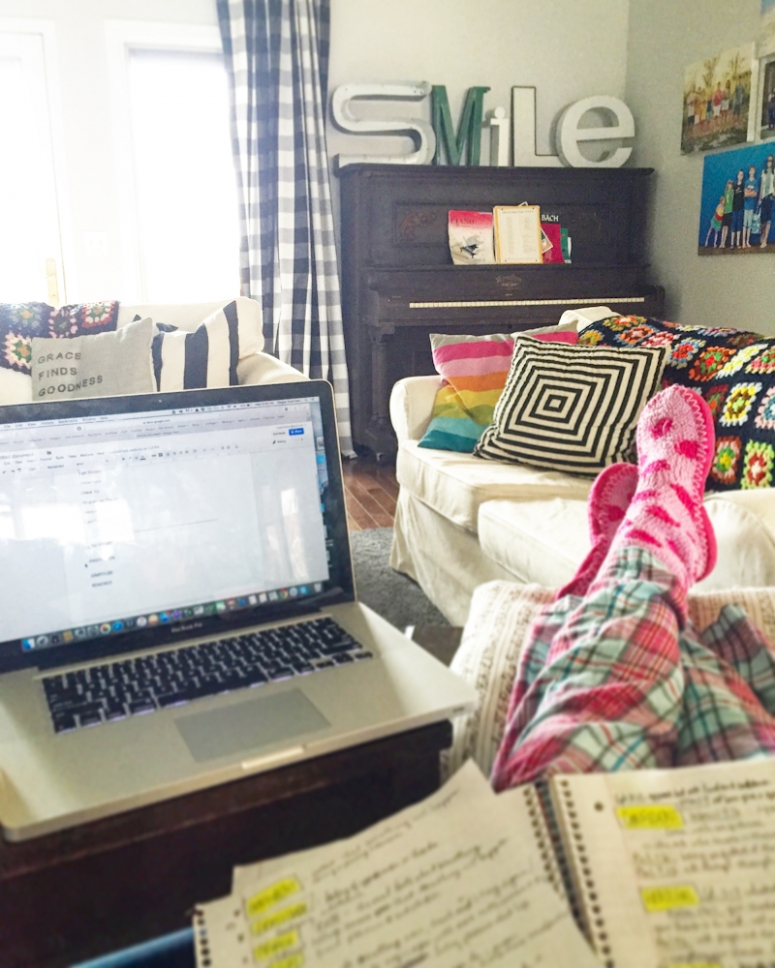 working from home… a project that will come out in september.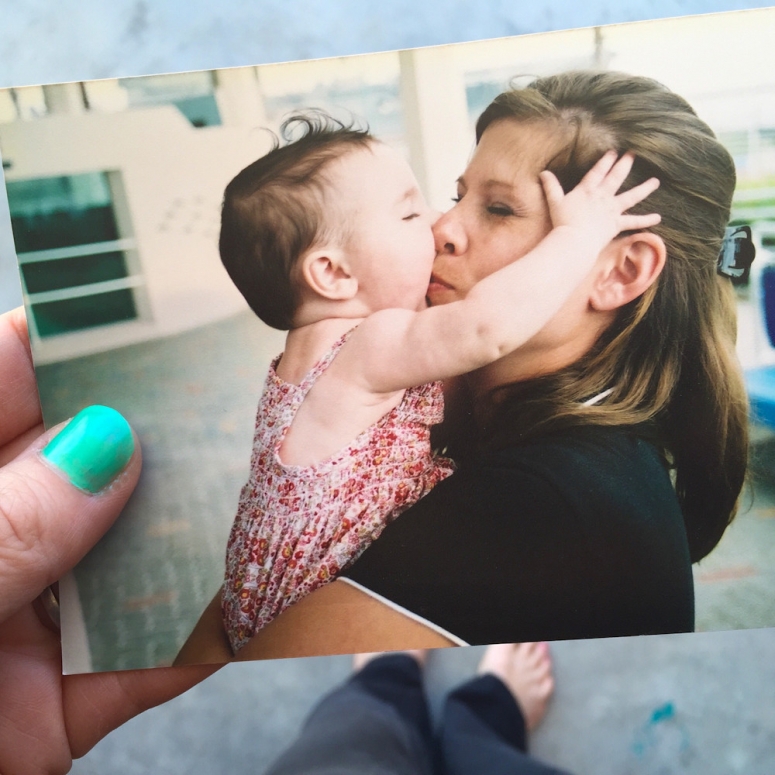 annie's first spring break.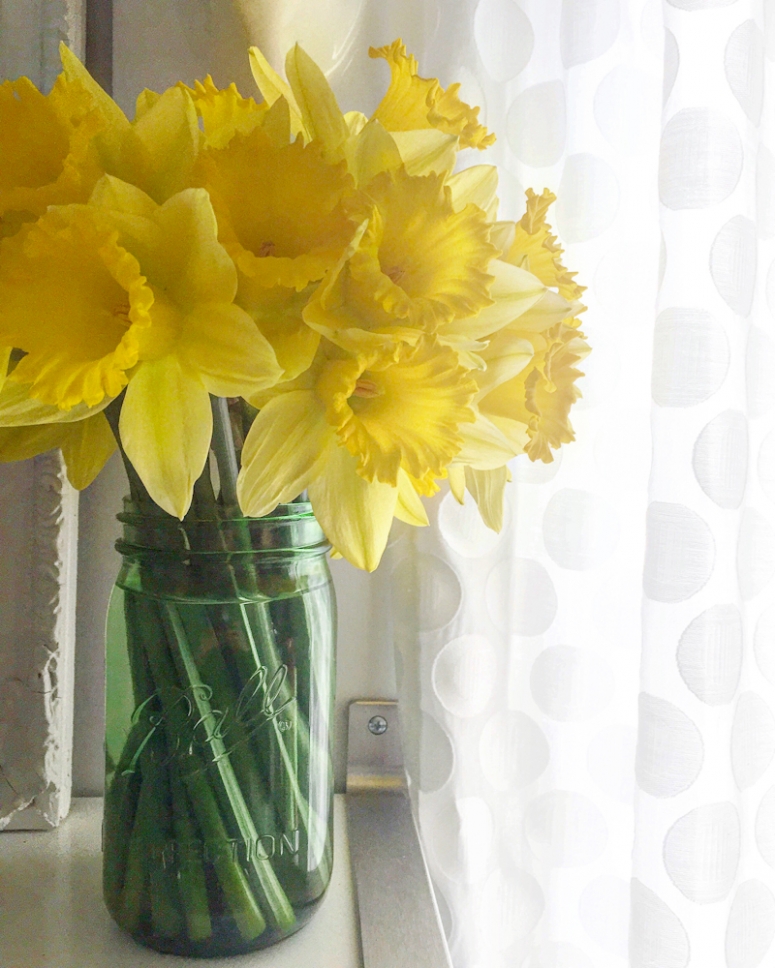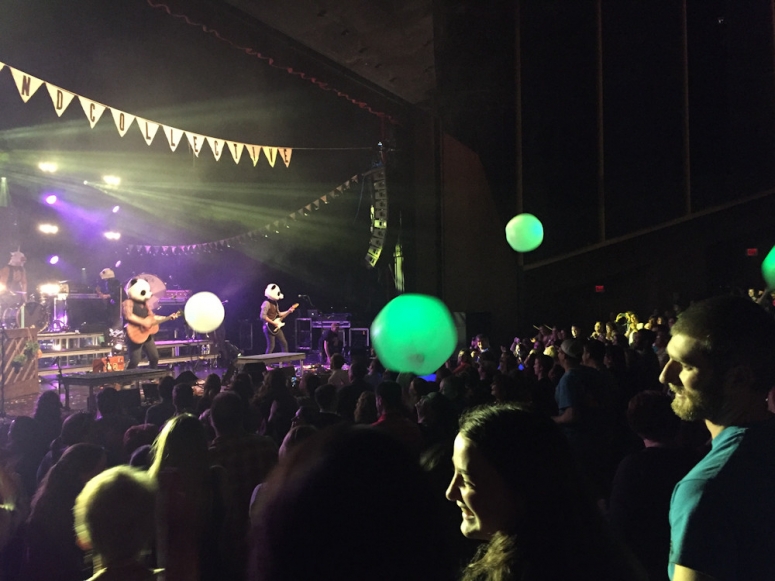 we went to a Rend Collective concert.
have you heard of them?
we listen to them allllllll the time with our kids and some of the songs are sung at our church too.
my Rend Collective pandora station is one of my most favorites.
in this picture… i was watching the lighted beach balls that were bouncing around the crowd and never even saw that they put panda heads on.  HA!
i was looking through the photos and asked "what in the world?" to talby & annie and they said "yeah… they did that for a long time mom"
oh.
i guess i was distracted.
so funny.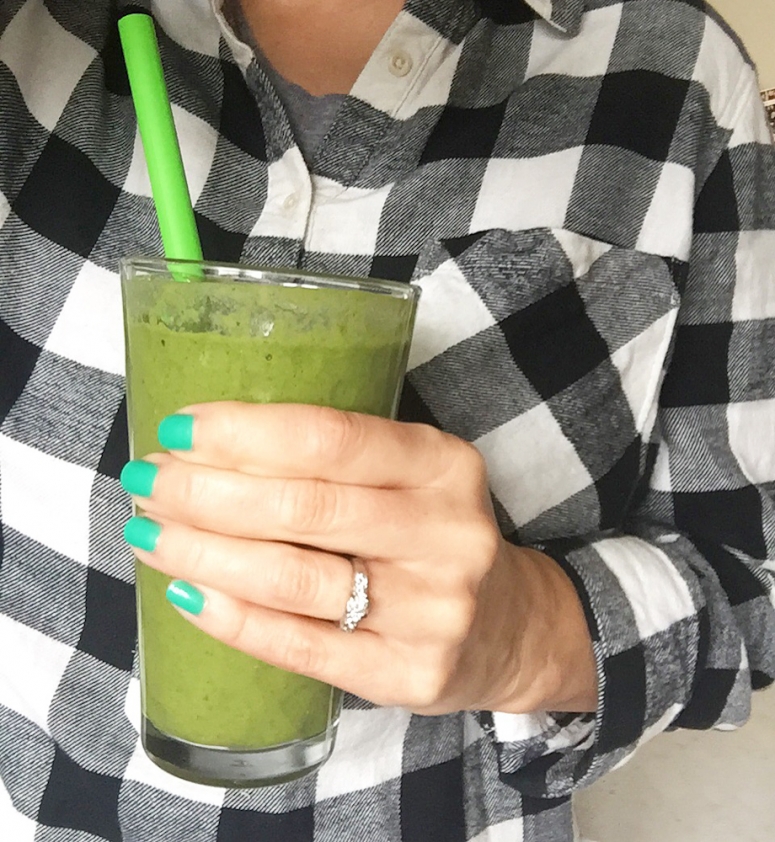 still trying to eat healthy.
a battle i feel i may never win because – cookies.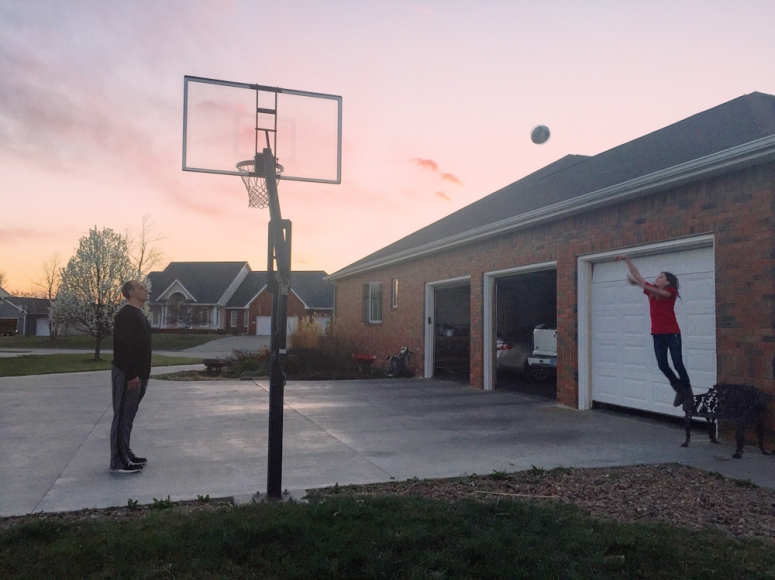 H.O.R.S.E. in the driveway.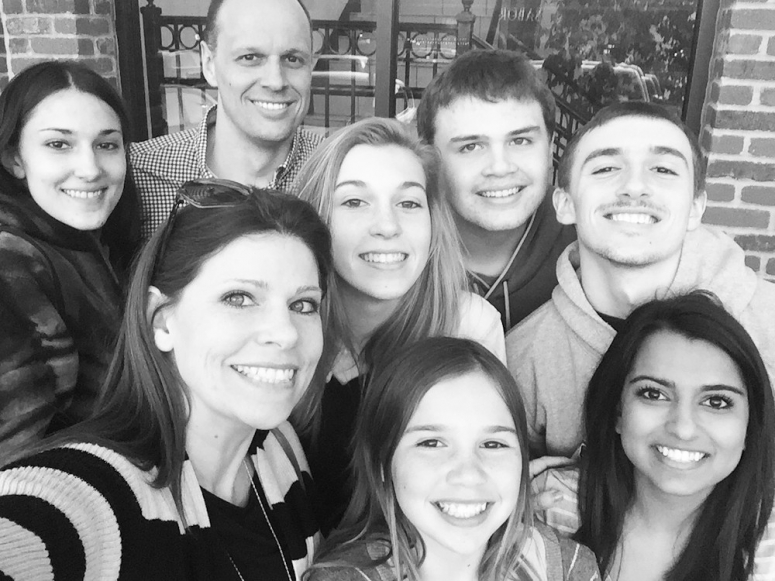 spring break dinner out that just happened to be on St. Patricks Day which made for a lively crowd. (aka: drunk)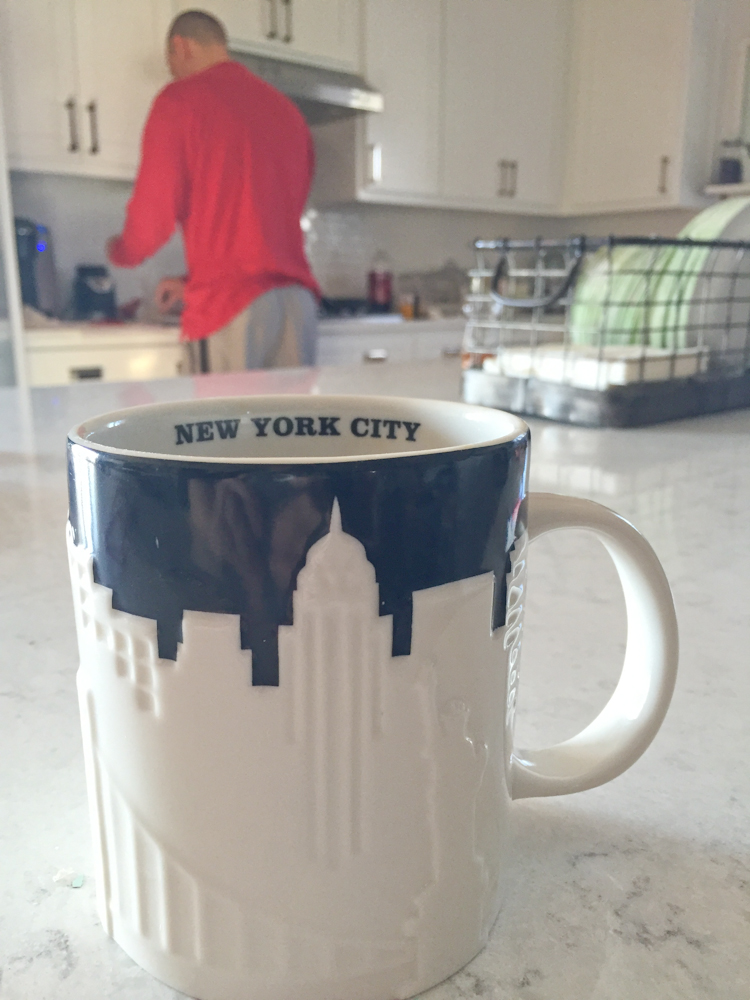 saturdays with no sports or major events are my faaaaaaavorite.
and the dogs like it too.
ha!
they get so many more opportunities to make me spill my coffee.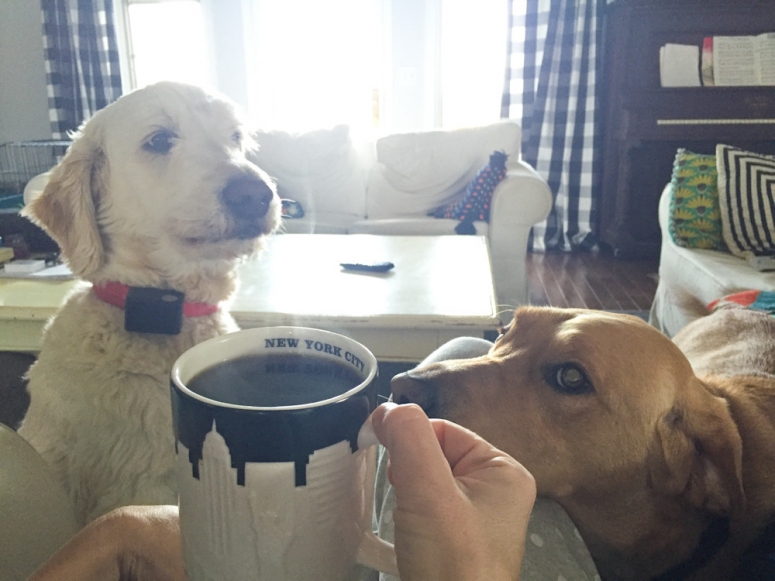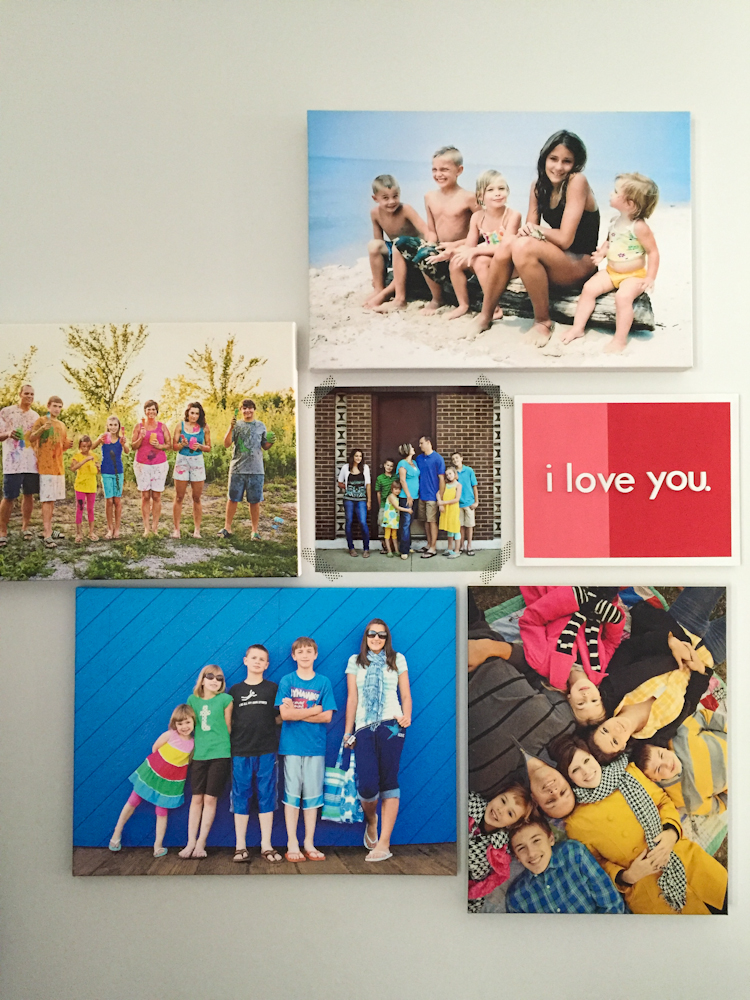 my friend Jenny sent me this ADORABLE wood sign for my house!
and i found a spot right away so i could see it everyday!
she has so many cute handmade signs in her shop.
i love every. single. one!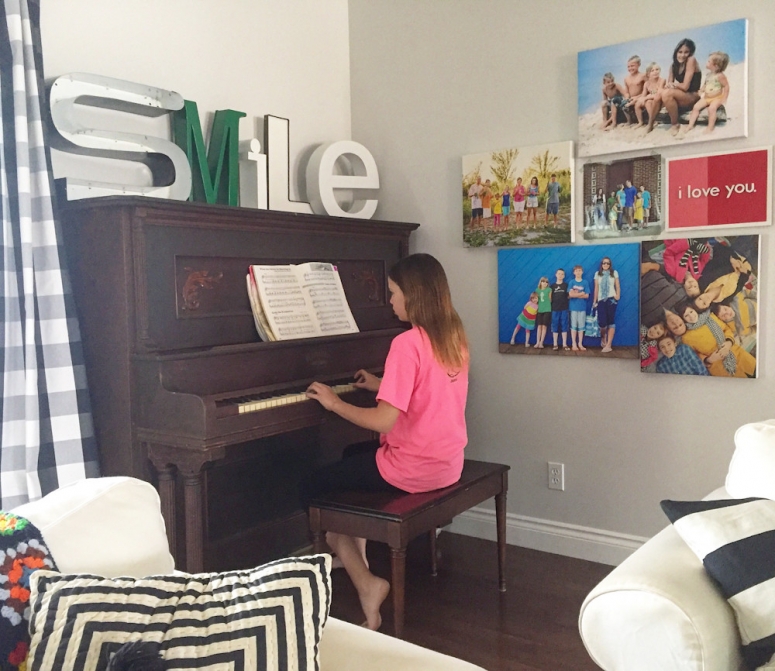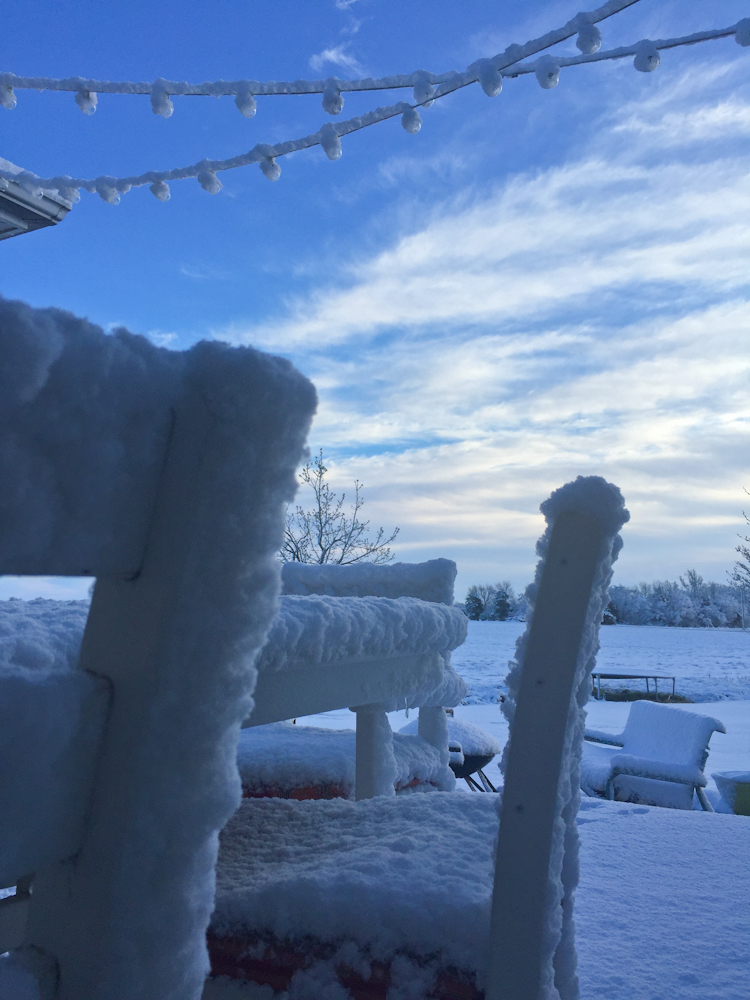 this was Easter morning.
WHAT?
we haven't had snow in two years in our area of kansas.
and on Easter sunday annie came in our room and shouted "IT SNOWED A TON!???!" and threw open our curtains.
we were shocked!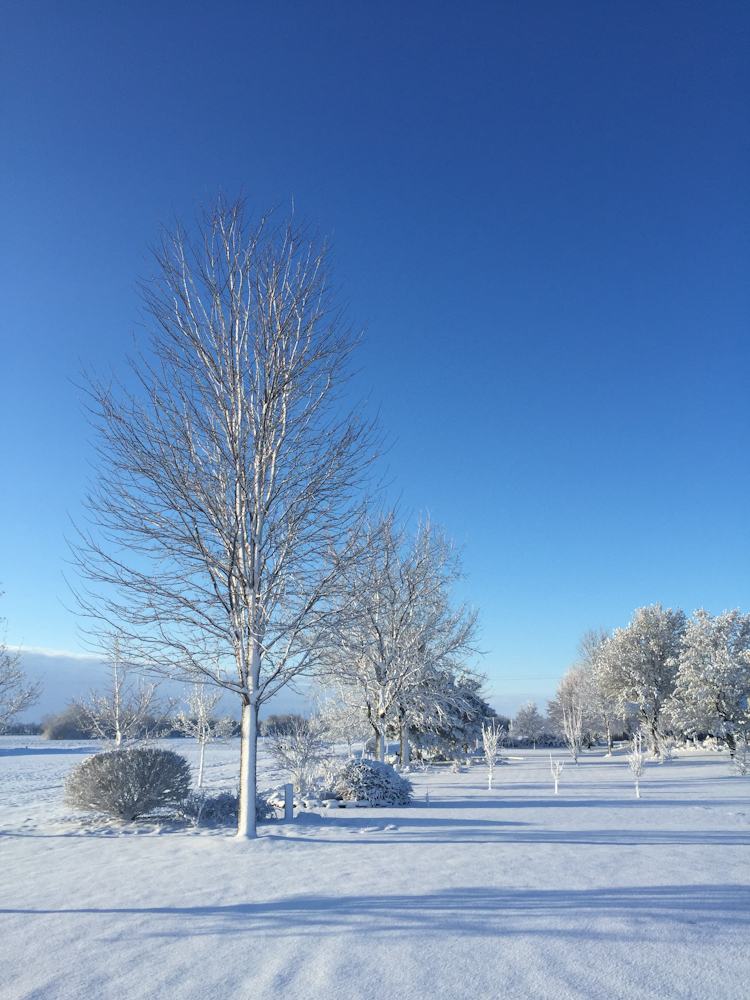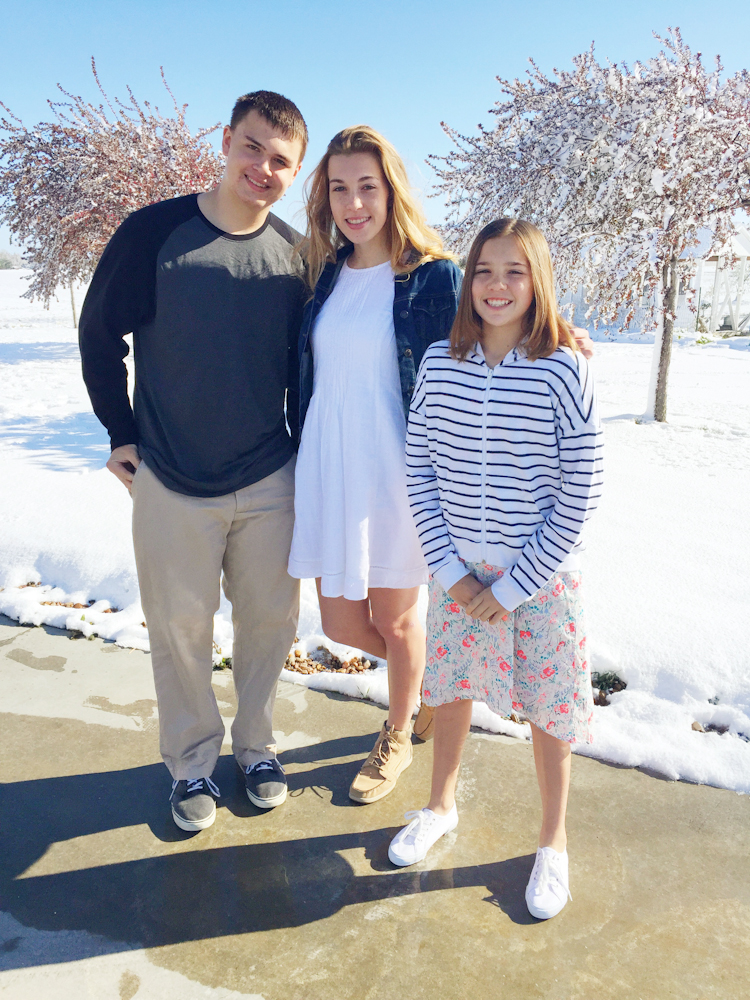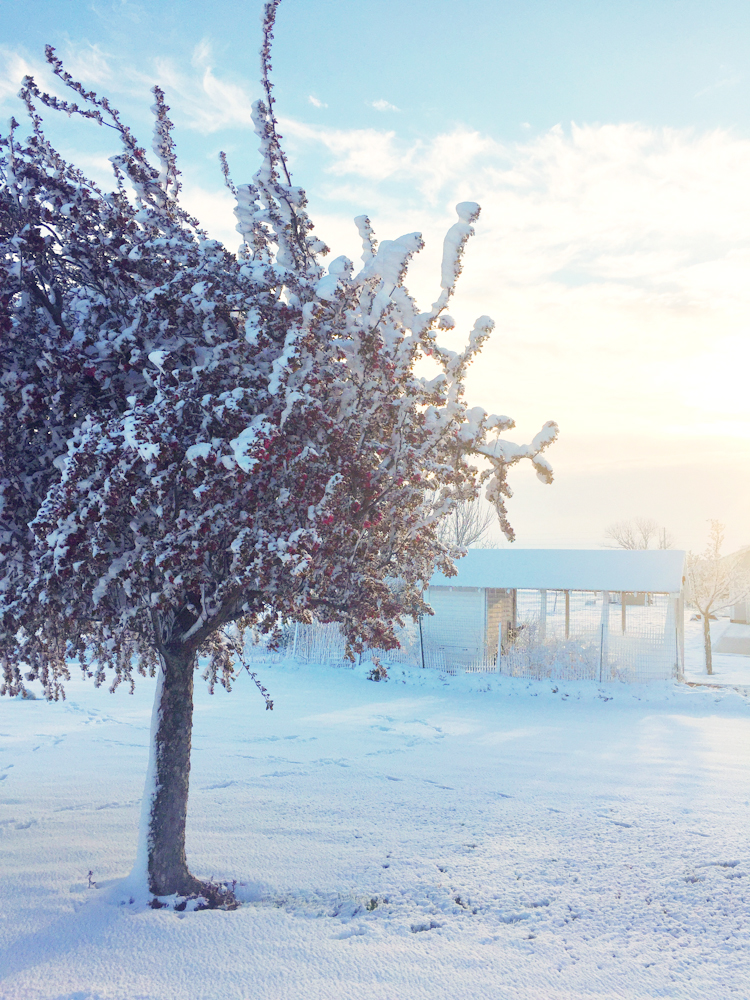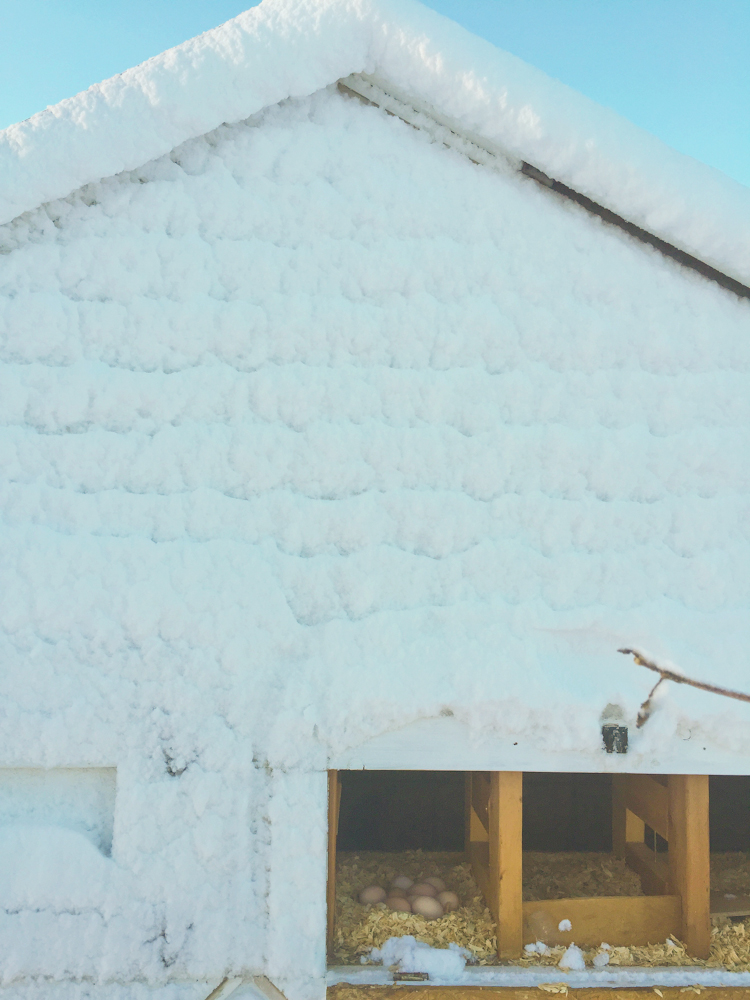 it was so bizarre to have all that snow!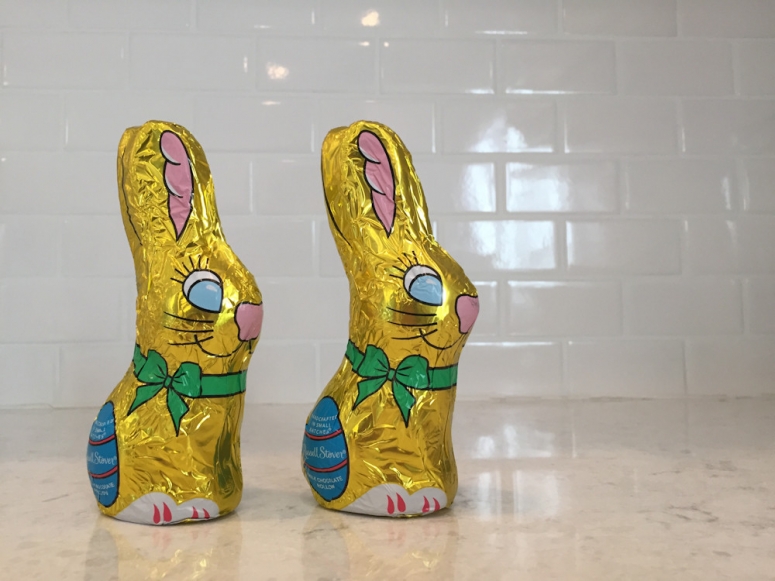 this was the most i did for Easter for my kids… everyone got a small chocolate bunny.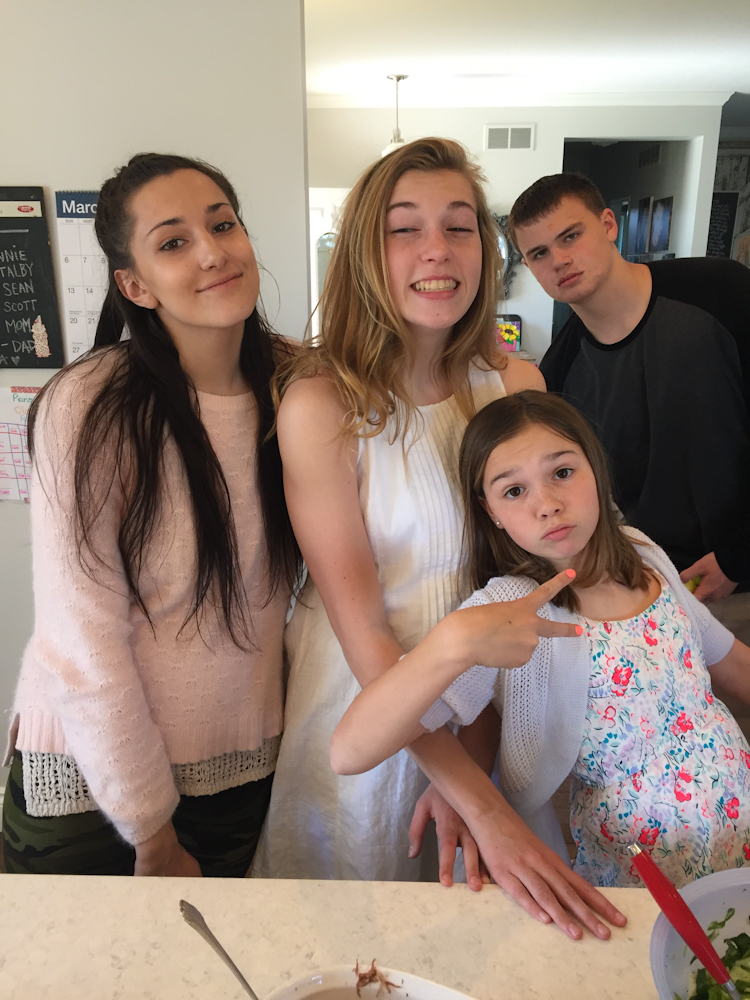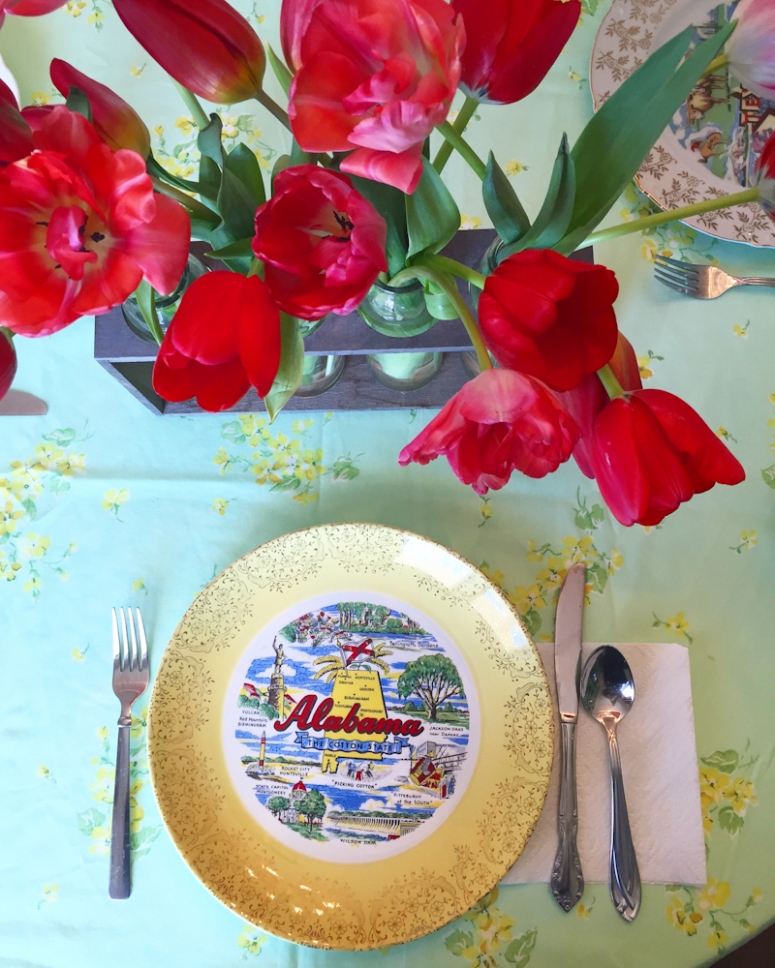 i have been "collecting" random pretty state or flower plates for a few years for maybe someday doing a big mosaic project.
but recently i was thinking of getting new dishes at home but dreading spending money on dishes that would inevidentally end up broken since the kids do all the dishes at our house… pro/con.
i realized i had tons of these dishes… they are fun to look at….they are unique… they cost .50 – $1.00 at our thrift store… i could just use these as our plates instead of buying a new set of fancy dishes.
It's more my style anyway… eclectically unique/colorful/vintage/modern twist.
so now they are our everyday plates!
and i love them!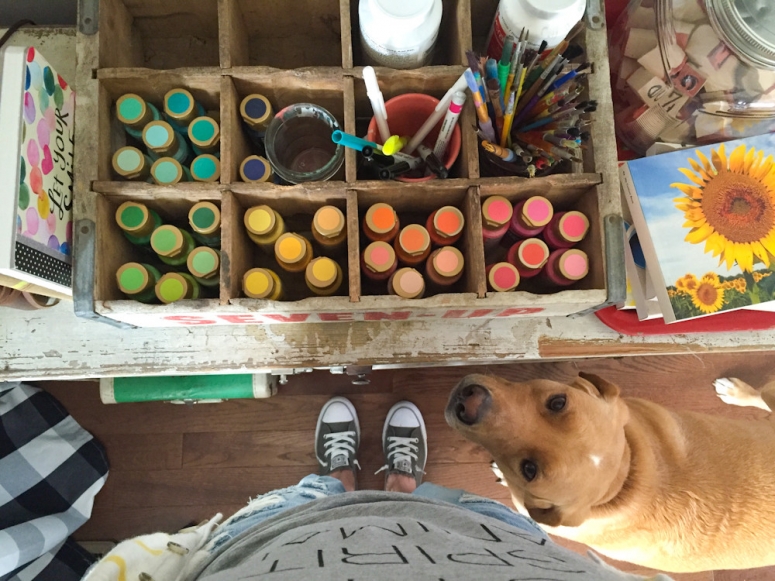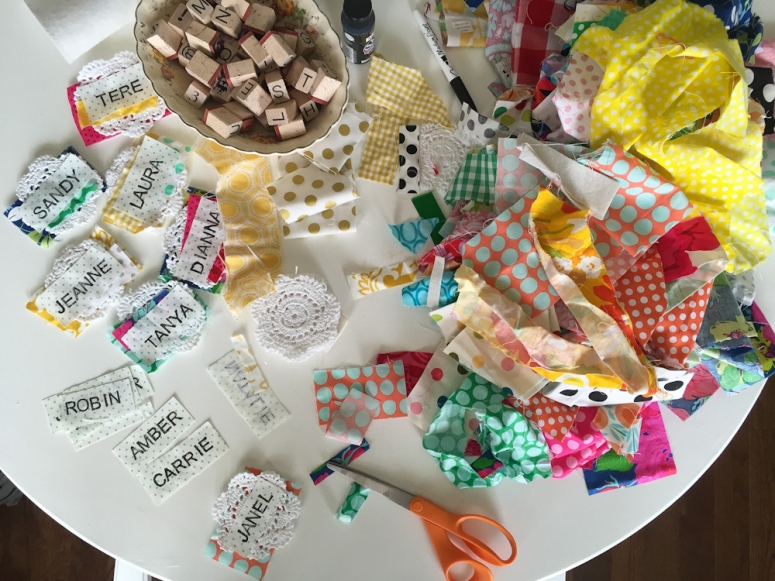 camp prep – making name tags.
making projects.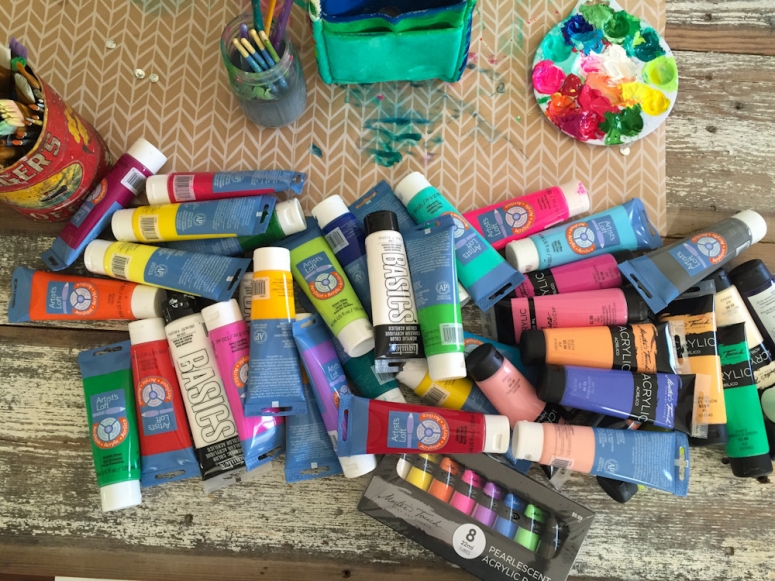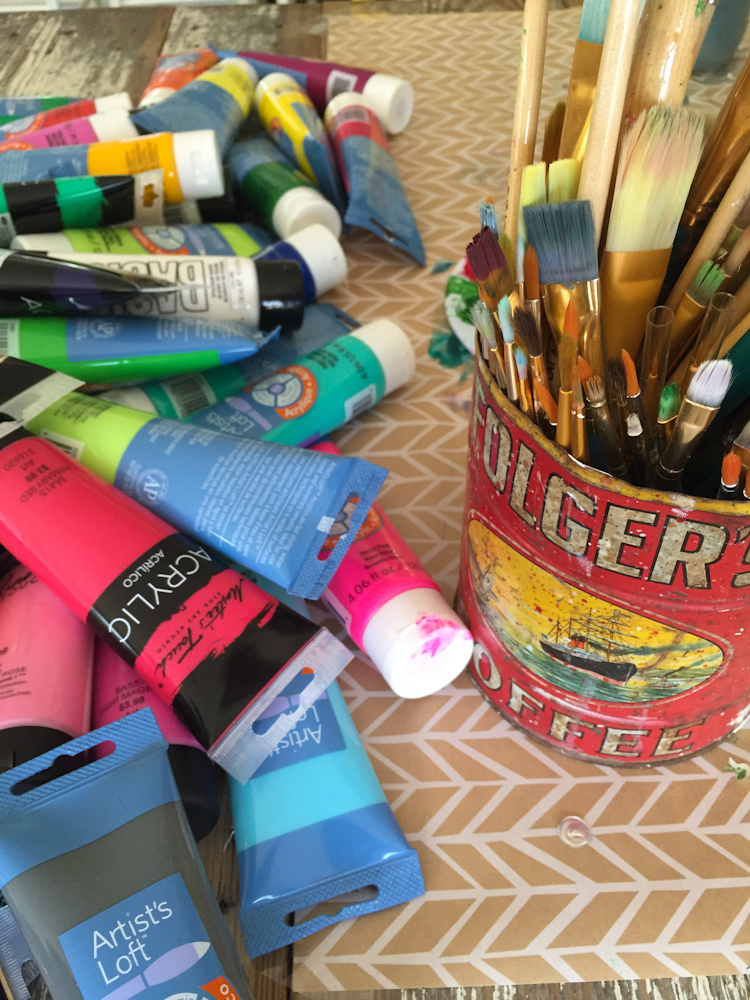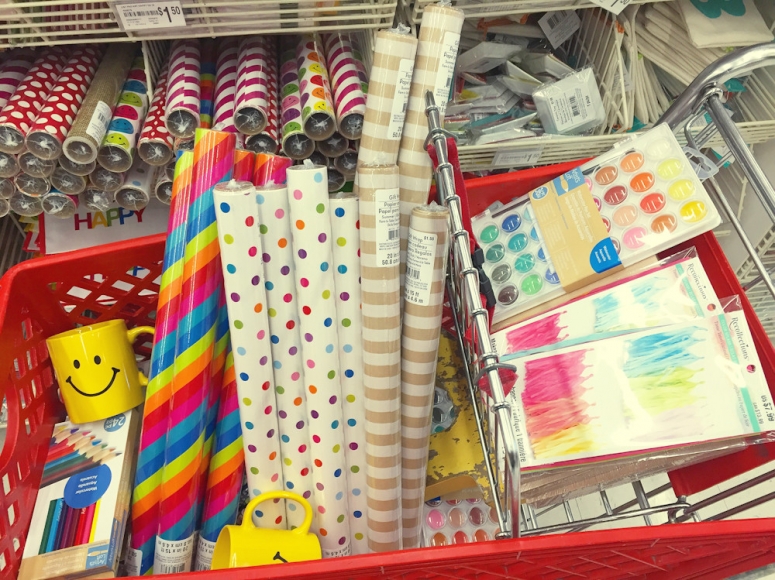 planning for camp looks a lot like this.
at several different stores.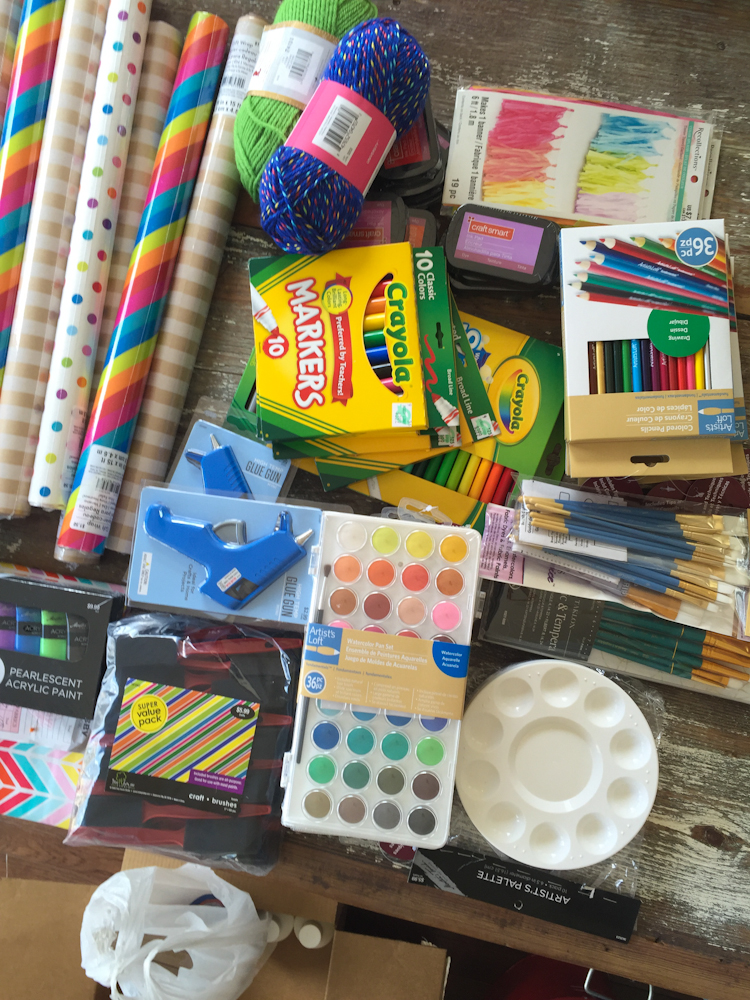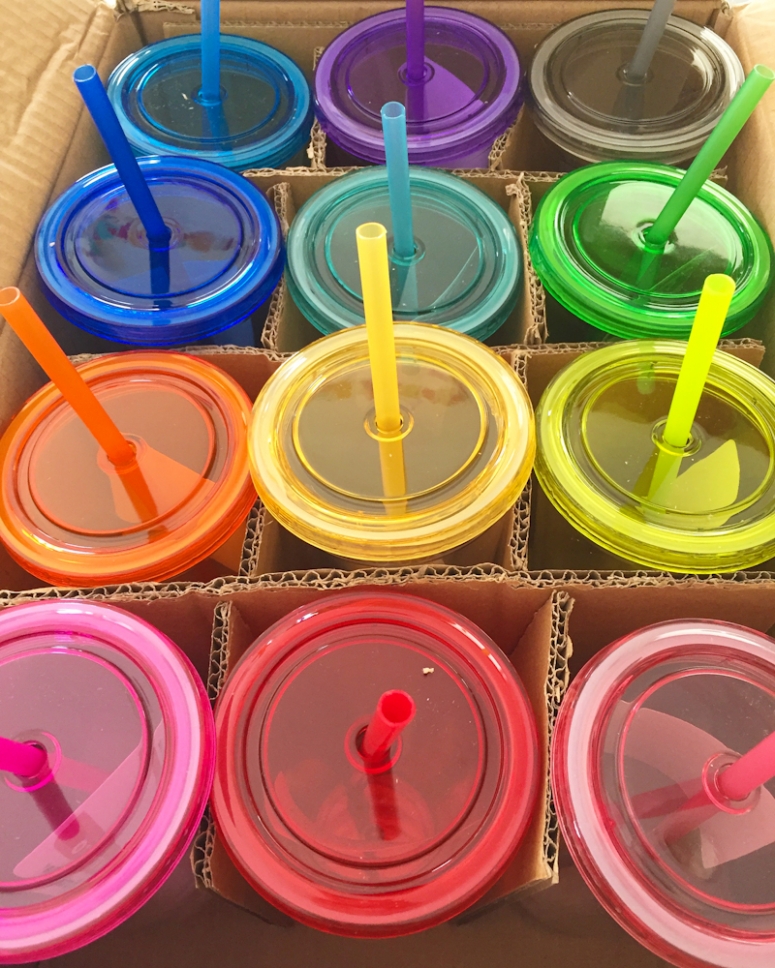 and at camp since we are together for several days we give everyone their own cup.
it helps keep track of which drink is which, cuts down on dishes and it's cute!
lots of people asked on Instagram where i got them… you can find them RIGHT HERE.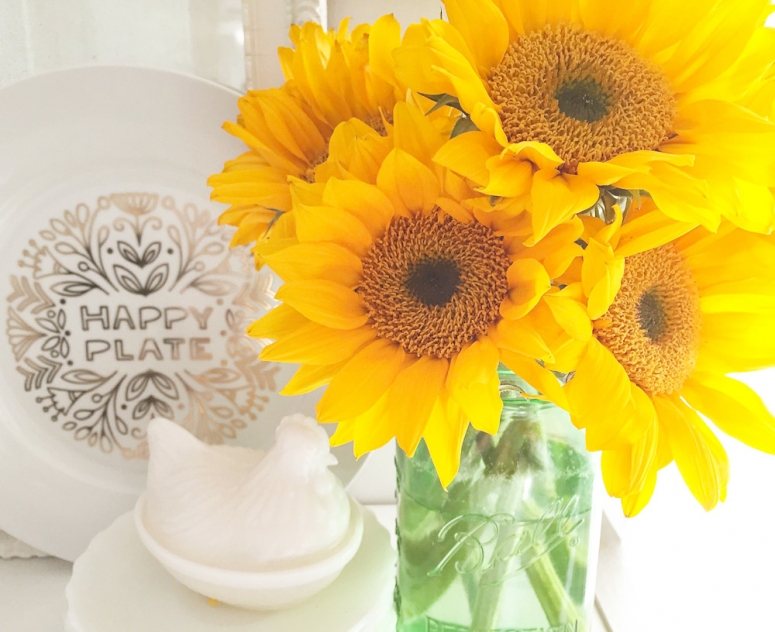 the same grandma that had the cow in her kitchen also used the phrase "happy plate" when we were good eaters and could have dessert.
and let me tell you… i was a really picky eater and they ate weird stuff.
i challenged the happy plate at every meal.
but i loved her tapioca pudding and usually ate enough to get it.
so i saw this plate in OKC and loved the memories it brought up.
and bought one for me and one my sister too.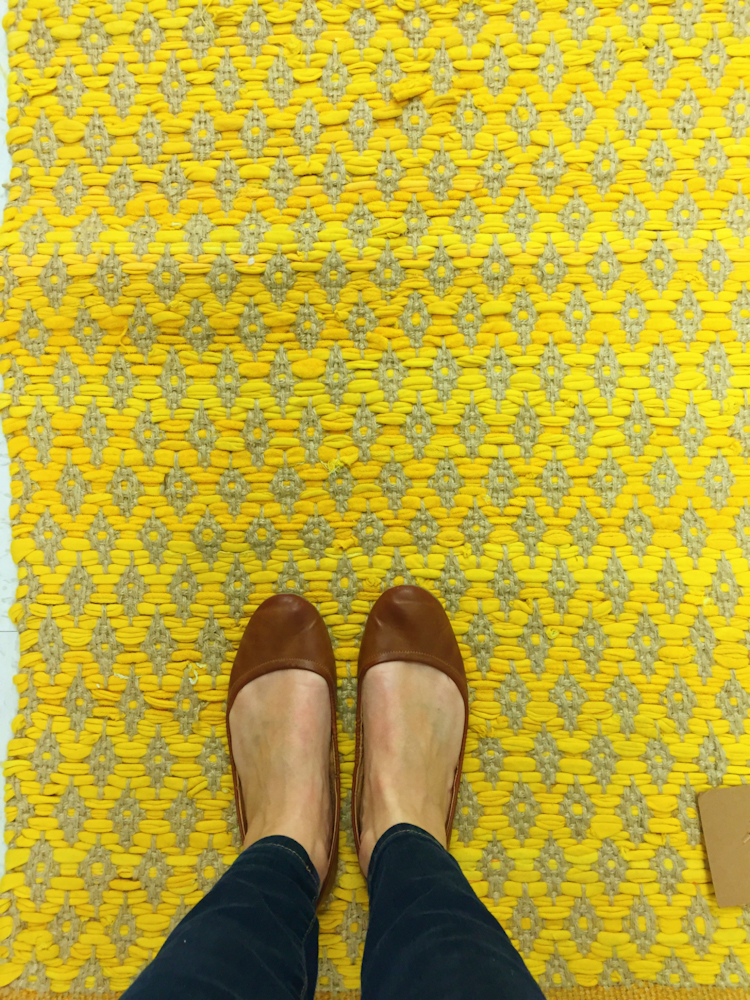 marshalls and tjmaxx are my weakness.
i love finding stuff there!
like this rug… i have even brought it up to the register but haven't bought it… yet.
it's just so darn cheery!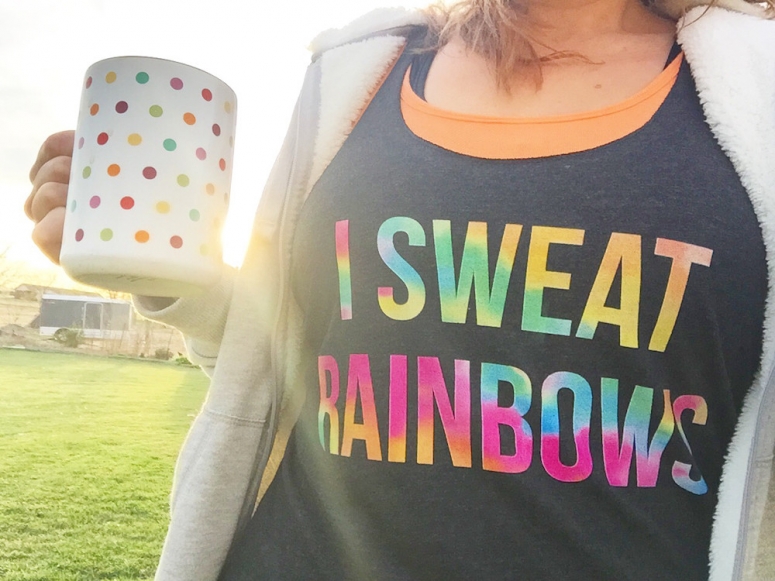 my mom found me this awesome tank on Zulily.
could it be any more perfect for me?!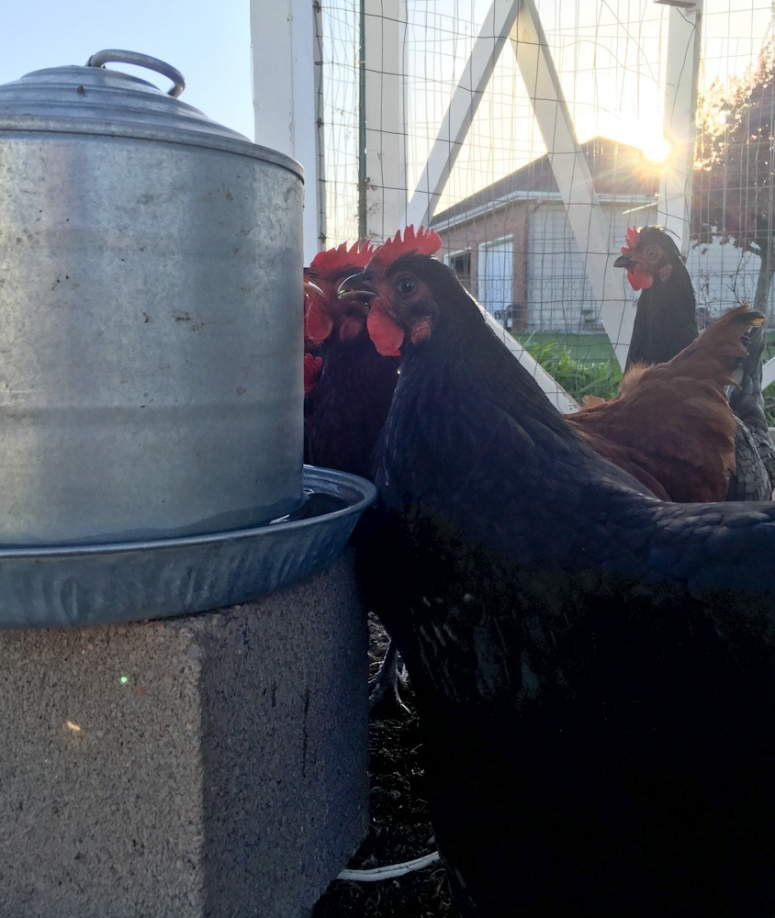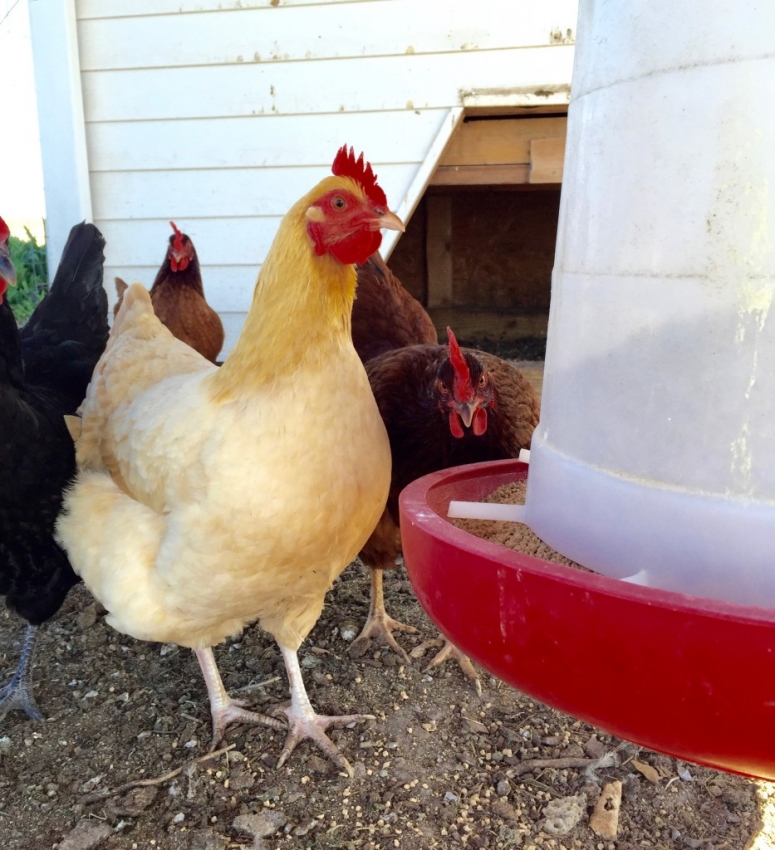 all that snow melted immediately… like by 5:00 it was GONE.
and spring is definitely here in kansas.
my chickens are loving the nice weather.
as much as i can assume a chicken loves anything.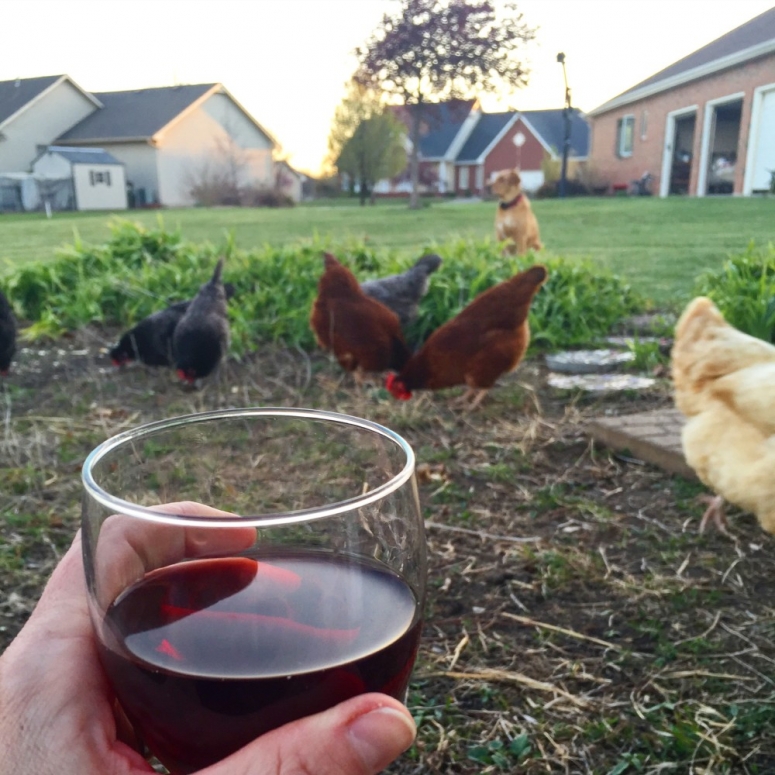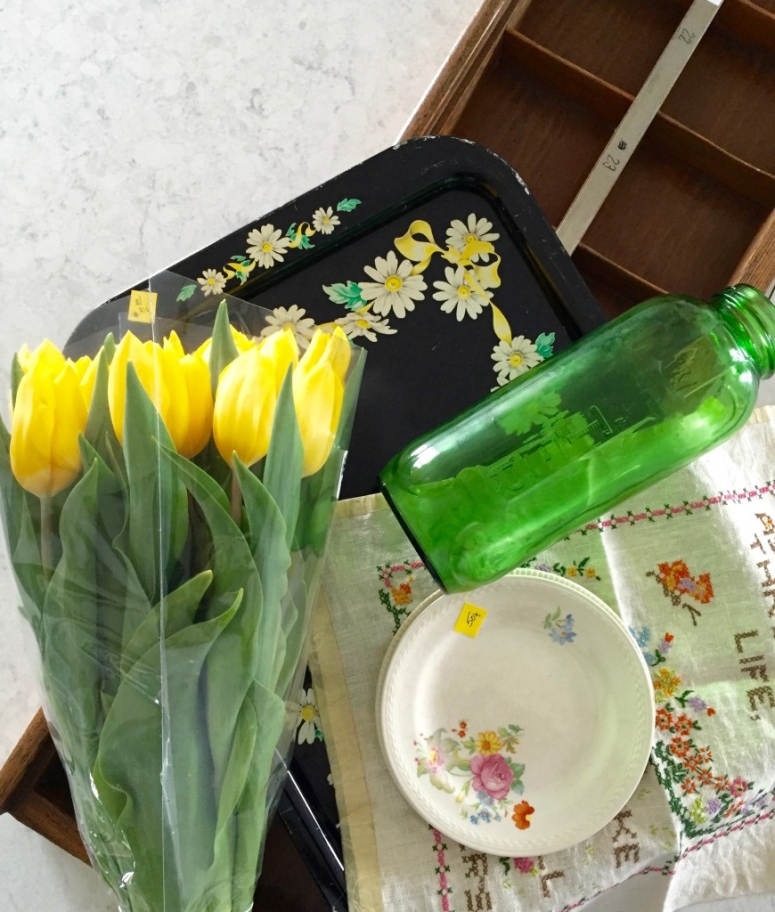 i found some fun stuff while thrifting the other day.
i don't love green glass but i love when i find something unique and that water jar was just that.
but really i just love thrifting in general.
and the flowers were from Dillons.
because it's a nice addition to any friday.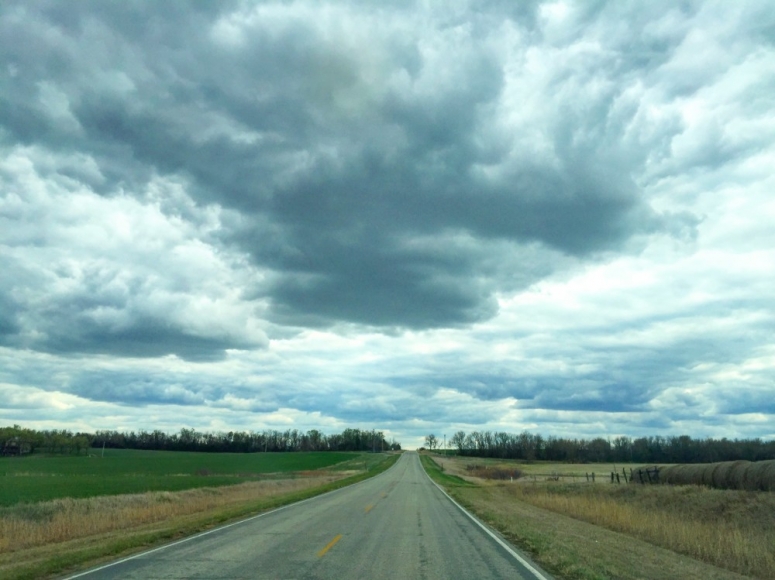 scott went on a college visit last week (HOW?!) and these clouds were on my drive home.
deep blue and moving so fast.
i tried not think of them as some kind of metaphor for this new stage of life with my oldest son….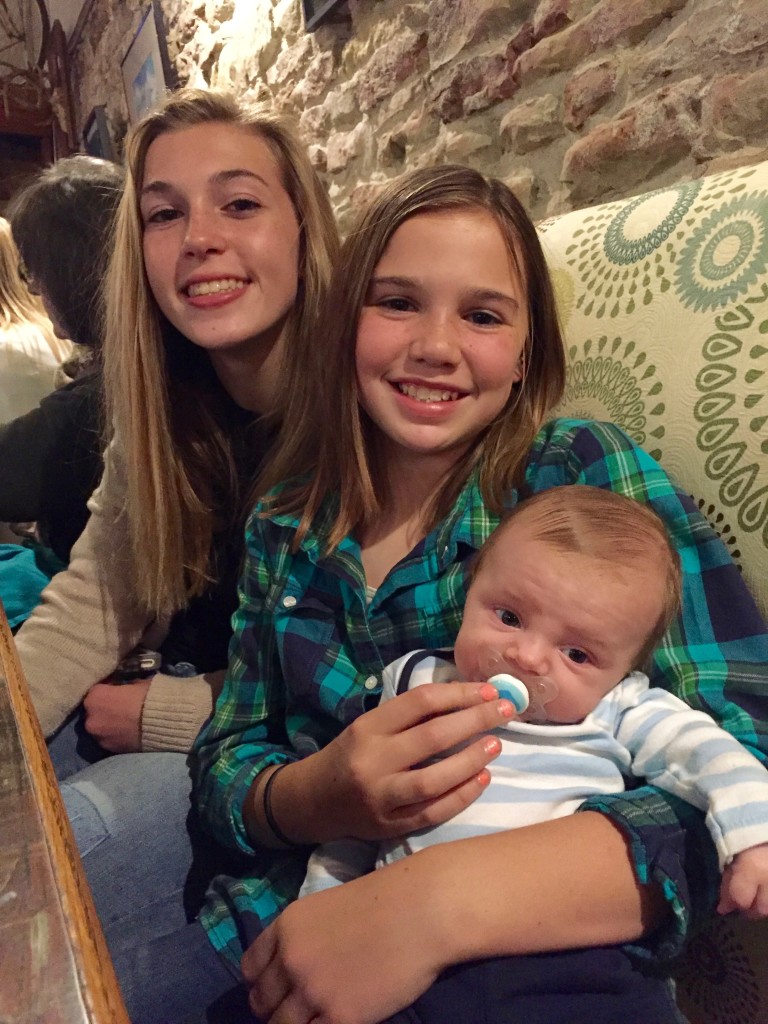 we got our baby fix holding craig's cousin's baby on friday night.
he was dreamy… never made a peep.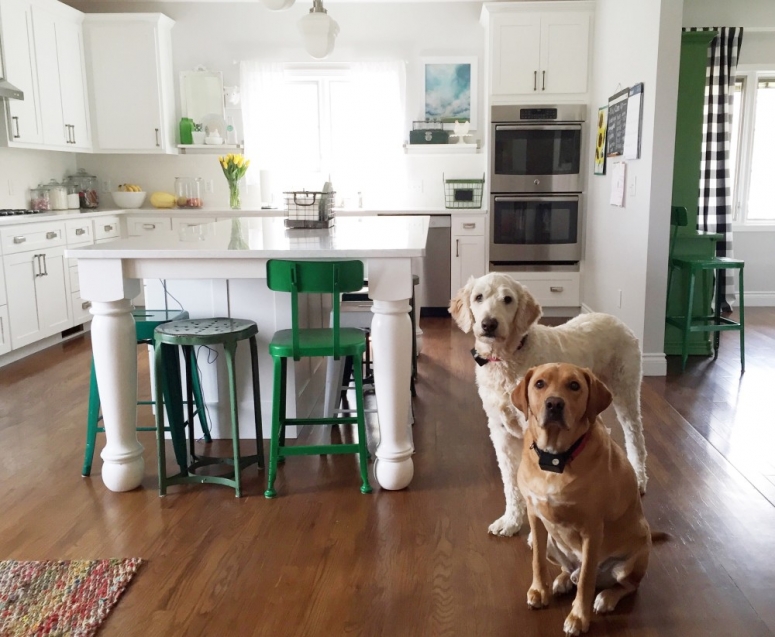 and my last pic for today… this was the scene i walked into after my house had been cleaned.
it's all so C L E A N!!!
i smiled for an hour!
i have lots more i want to share but who knows what my computer will do the next week.
and camp starts in three days!
there is laundry to wash, beds to make, art supplies to organize, margaritas to make!
it's going to be a very good week!