ummm…. this post has like 100 photos.
you may want to get another cup of coffee!



last week we had our third Camp CREATE!
🙂
we had 17 women in one house from 14 different states.
i love to see God pull people from all over to become friends at the Craft House.
and that is exactly what happens.
they nervously show up by themselves, pick out their beds, not knowing their roommates at all.
And by the time they leave they have real friendships with those who were strangers four days before.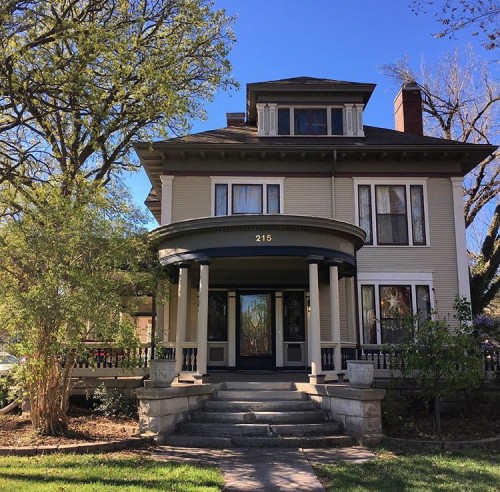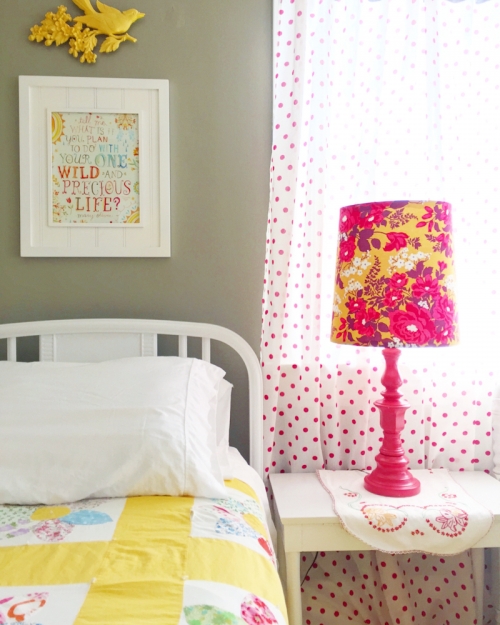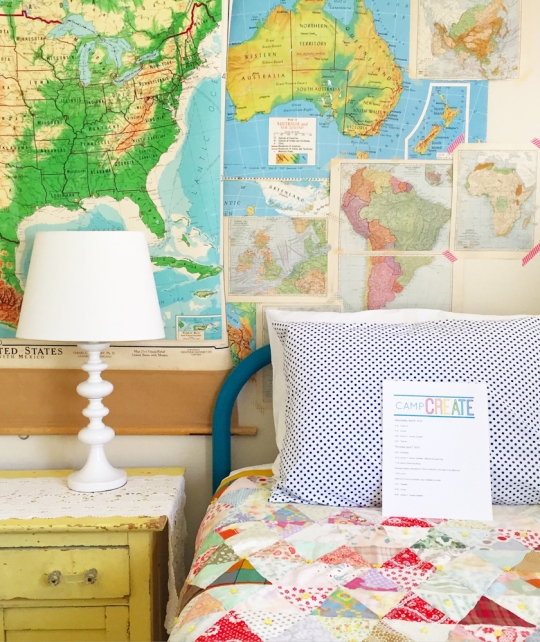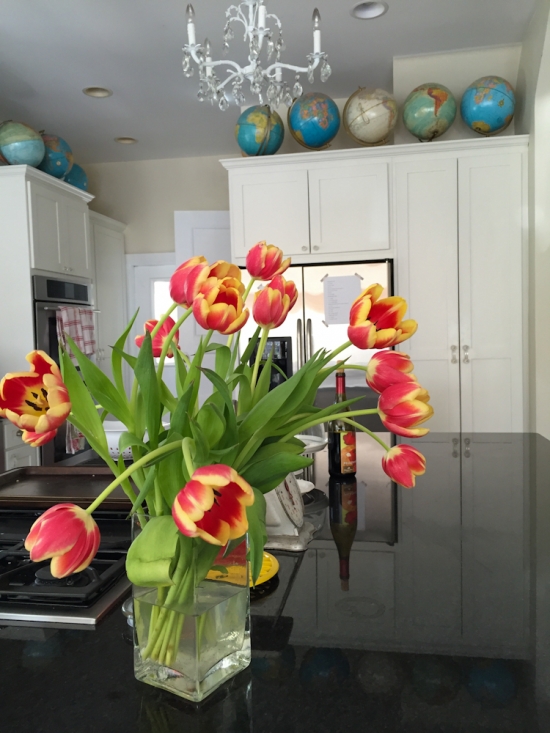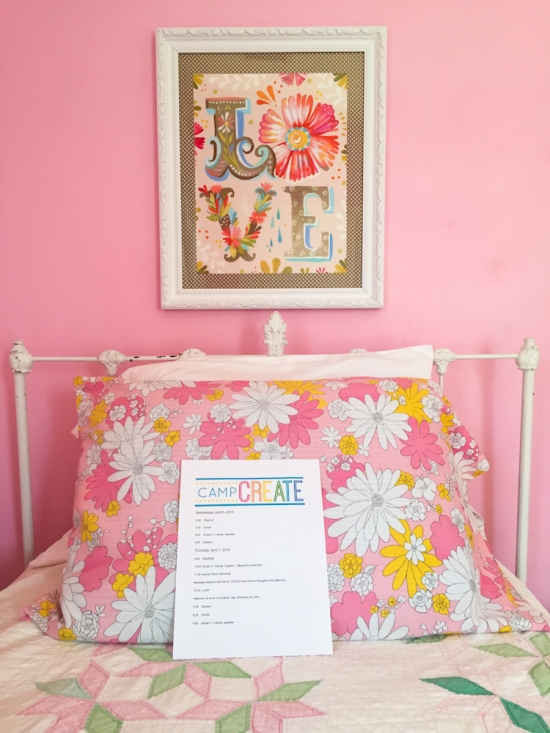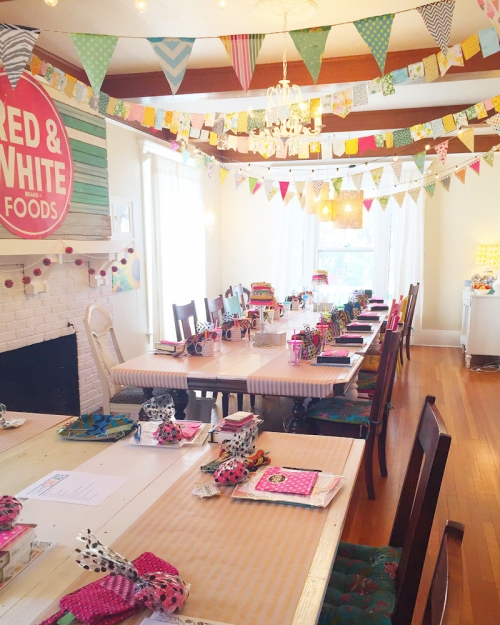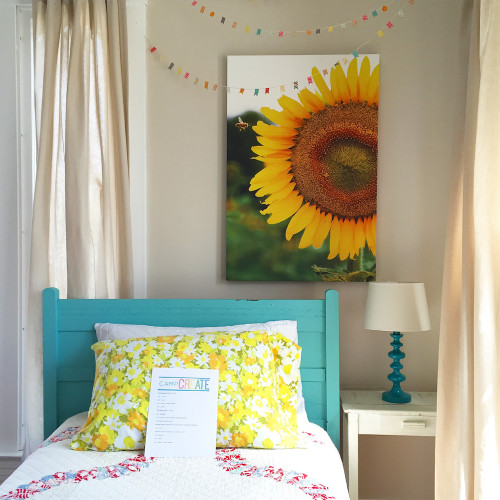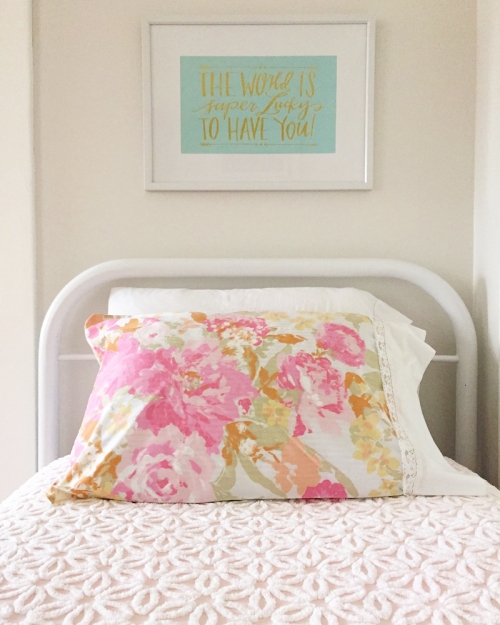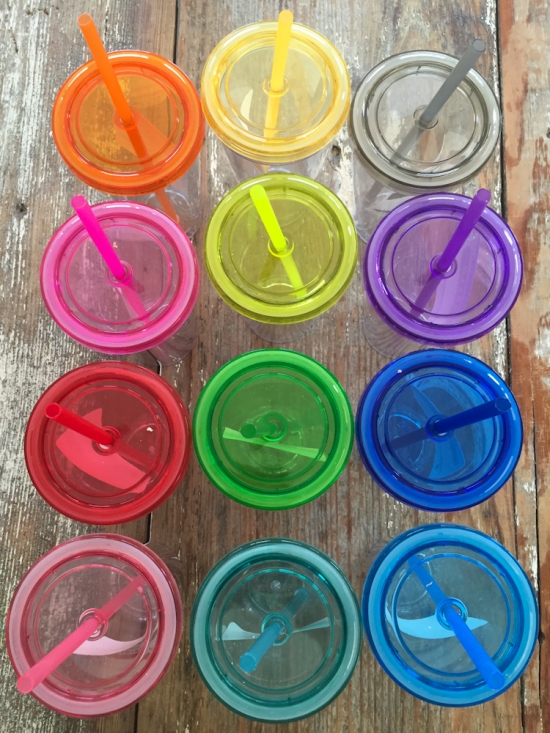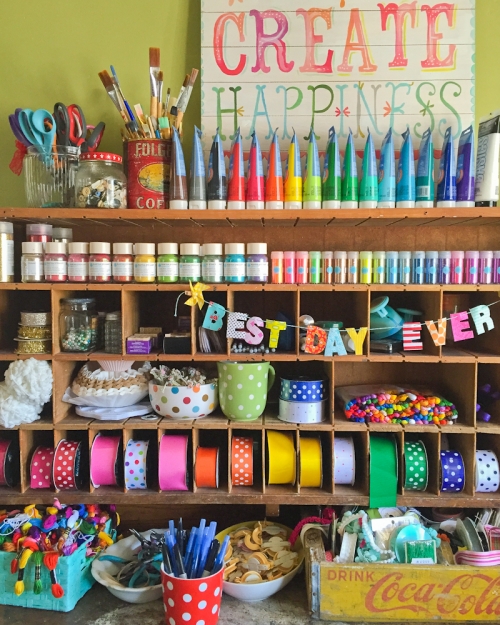 the house is prepped for everyone to be comfortable, cozy and creative.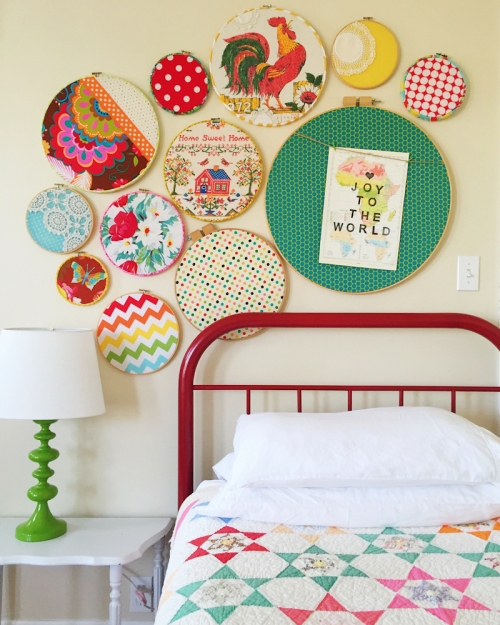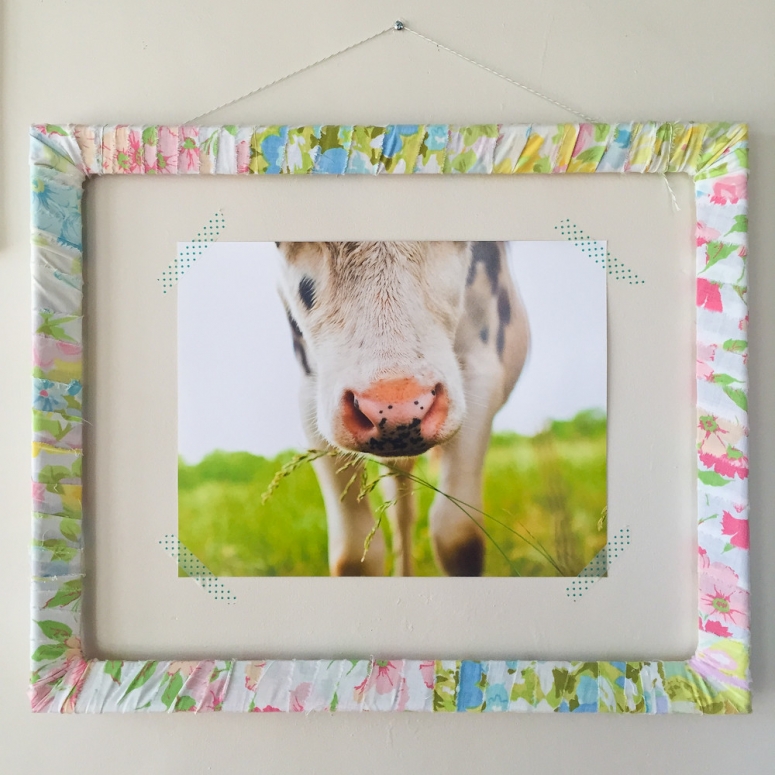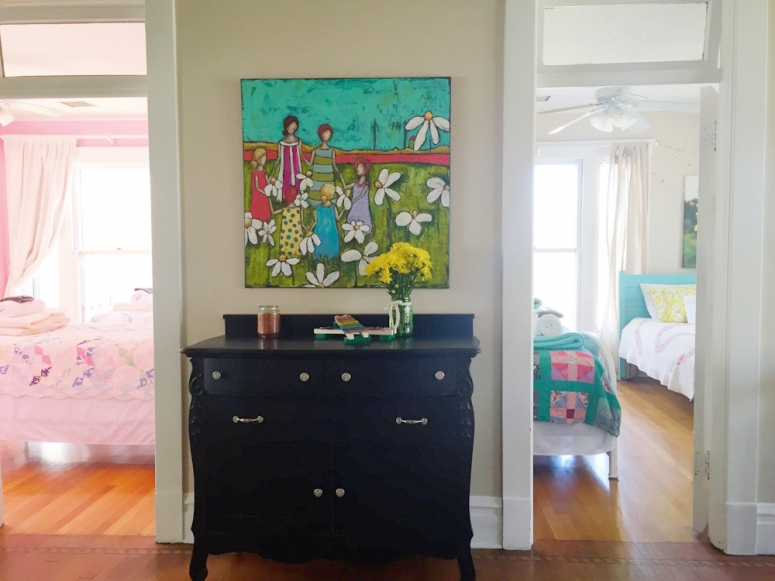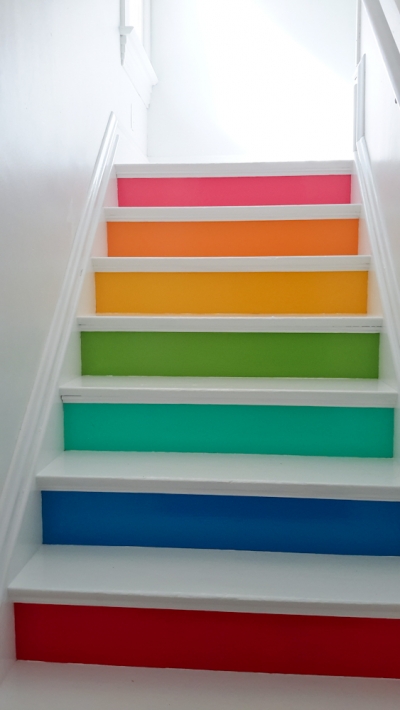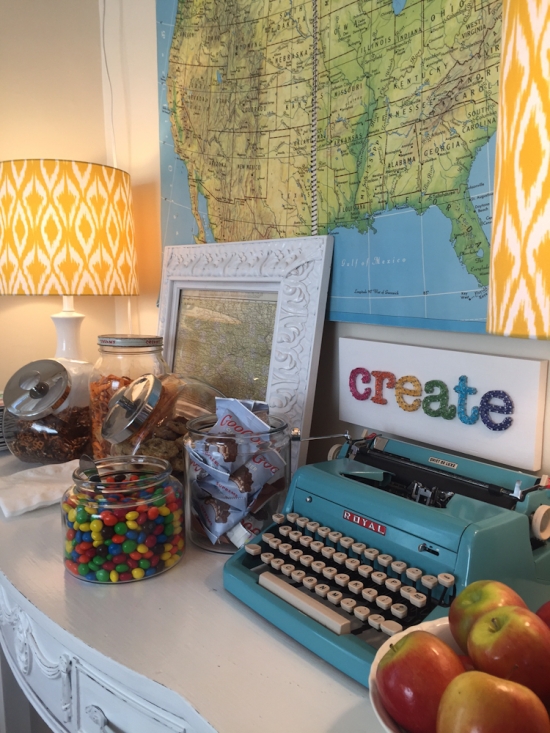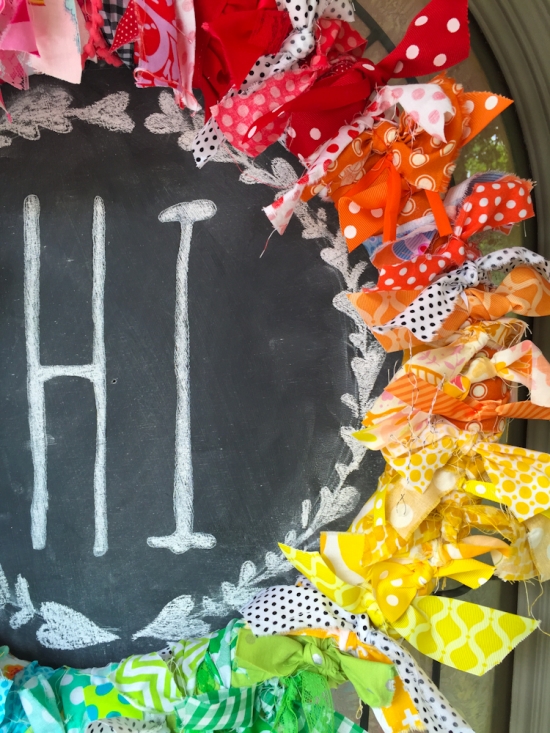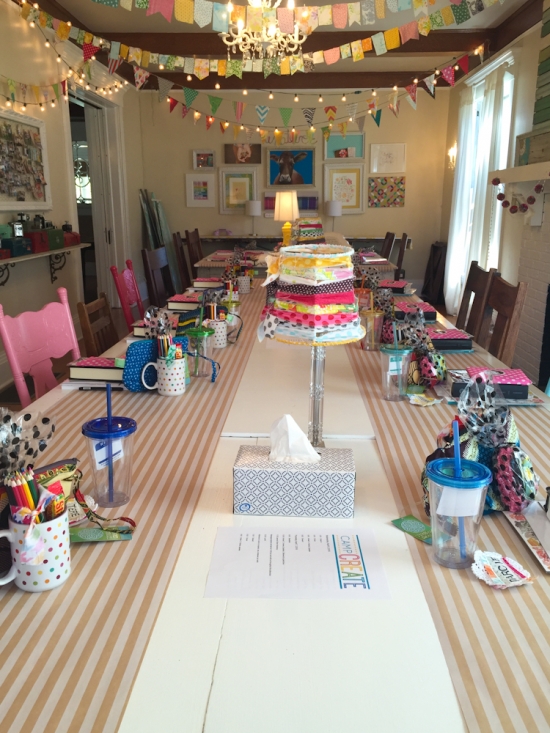 we set all the swag from our awesome sponsors at each work space.
it looks so festive and happy!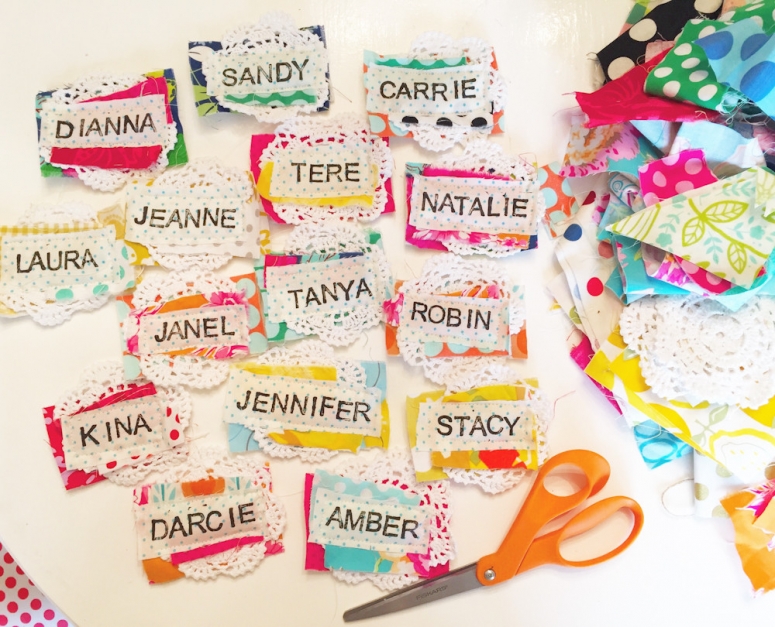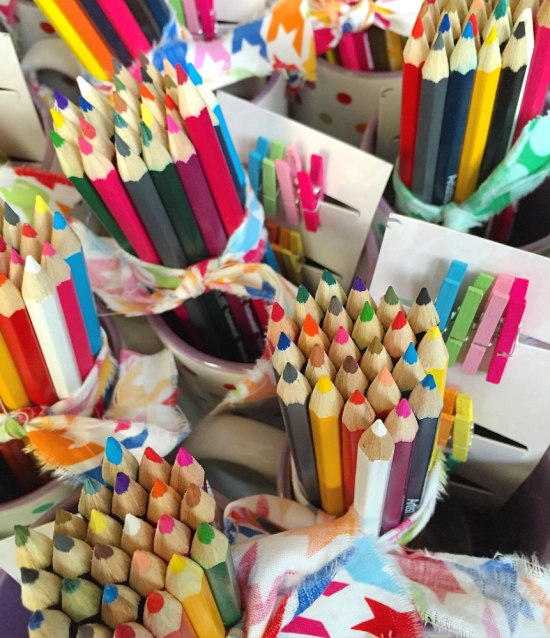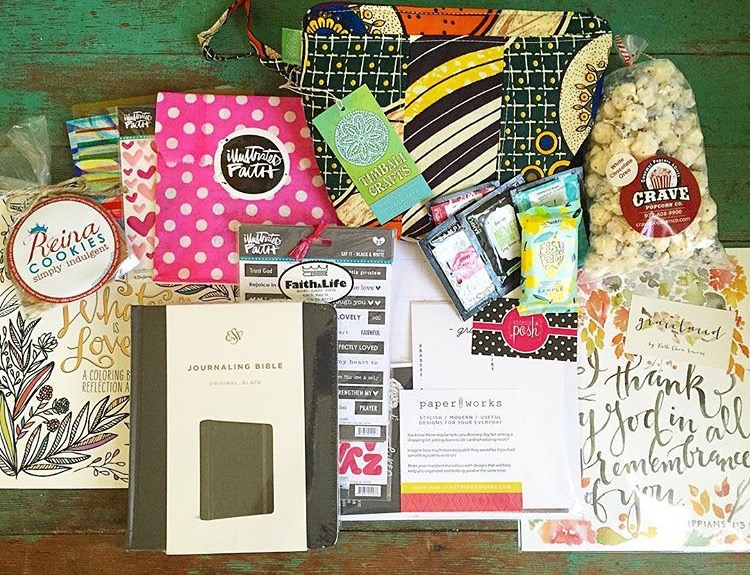 Dayspring, Reina's cookies, Illustrated Faith, Crossway Publishing, Faith & Life Books, Timbabli Crafts, Paperworks, Perfectly Posh, Crave Popcorn Co. and Gracelaced each sent their product to bless the campers.
how awesome is that?!
i will blog all about each one of them in my next post AND i have a BIG giveaway too!
our speaker was author,  Amber Haines.
i read her book "Wild in the Hollow" last summer and asked her right away to speak at camp.
she is a lovely, poetic writer, wonderful speaker and a beautiful person.
we were given topics to work through all week during our quiet times.
she challenged us with reflective questions like "Who are you" " What do you Desire?" "What name does God call you?"
not easy to answer quickly.
having the time together in such a small group with our speakers at camp is special.
i love how these girls were vulnerable with their answers and their hearts.
i loved every minute of amber teaching us.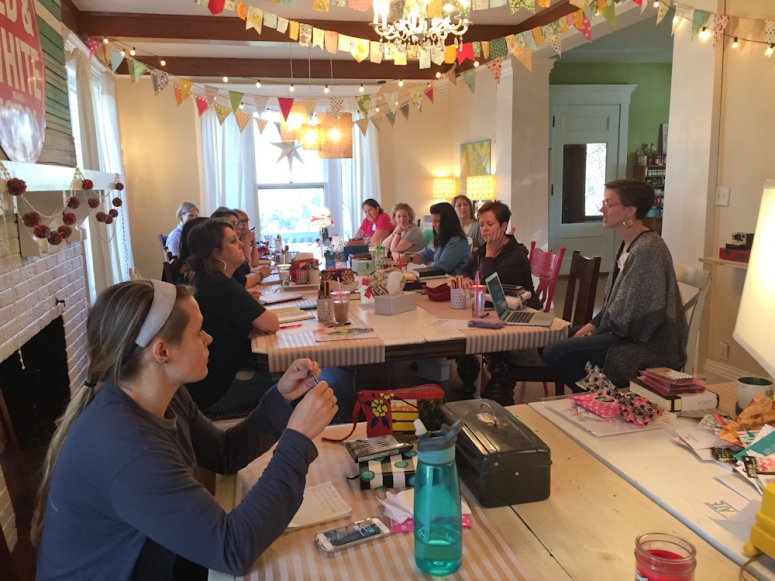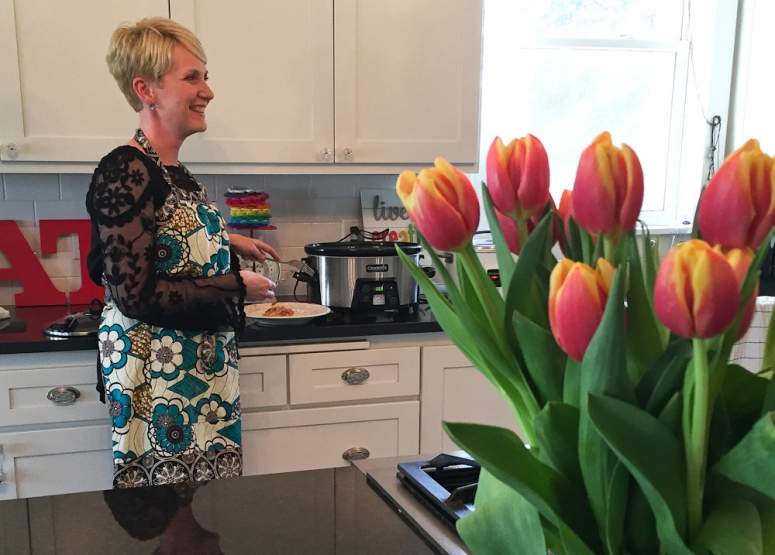 kimberlee cooked delicious meals and desserts for us all week.
everything was SO GOOD!
it's such a treat for the campers (and me too!) to not have to think about meals for several days.
you get to walk in and sit down to an amazing meal!
three times a day!
AND dessert!
that is sooooo not a regular mom's life!
it is the best!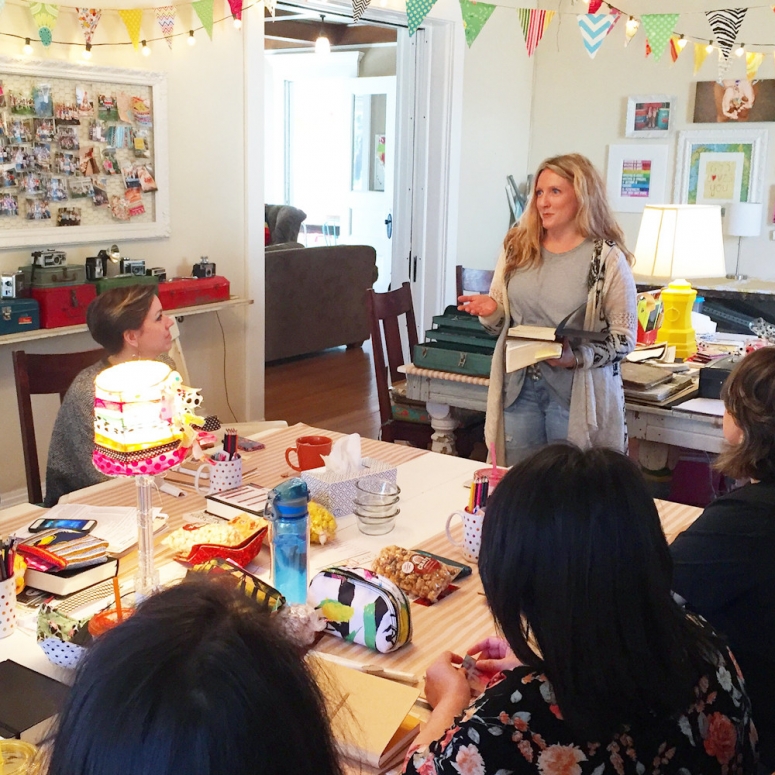 jeanne oliver and laura kelley each taught a creative workshop during the week.
seriously… WOW!
i loved hearing their stories about how they have each developed their creativity over the years and how they have discovered more about God through out the process.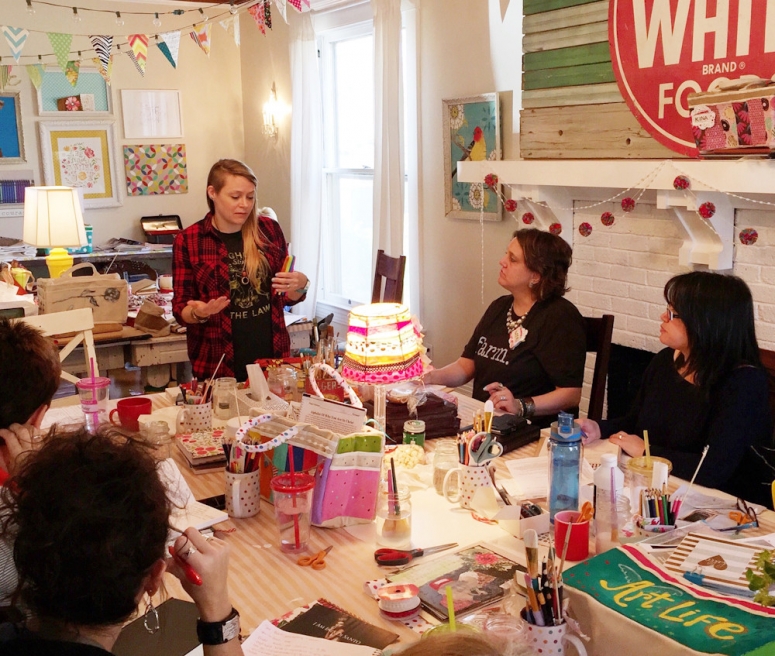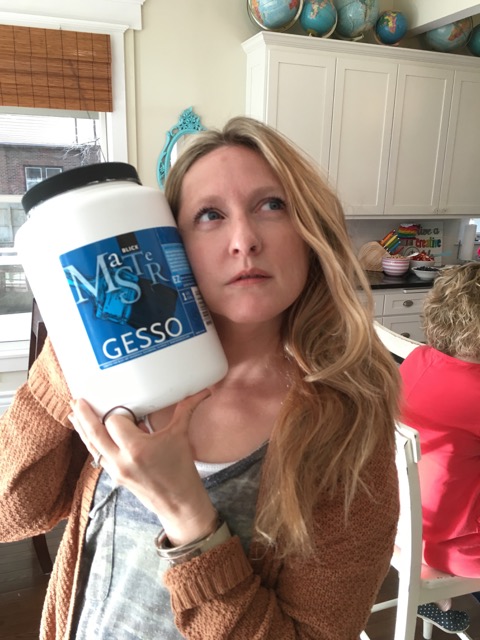 thank goodness jeanne brought enough gesso…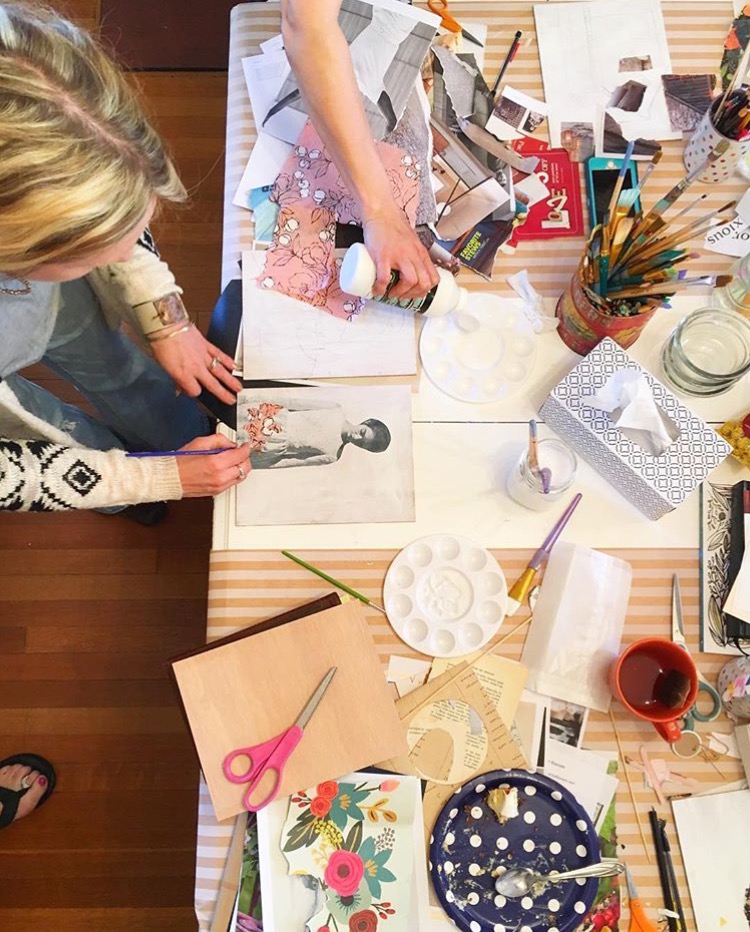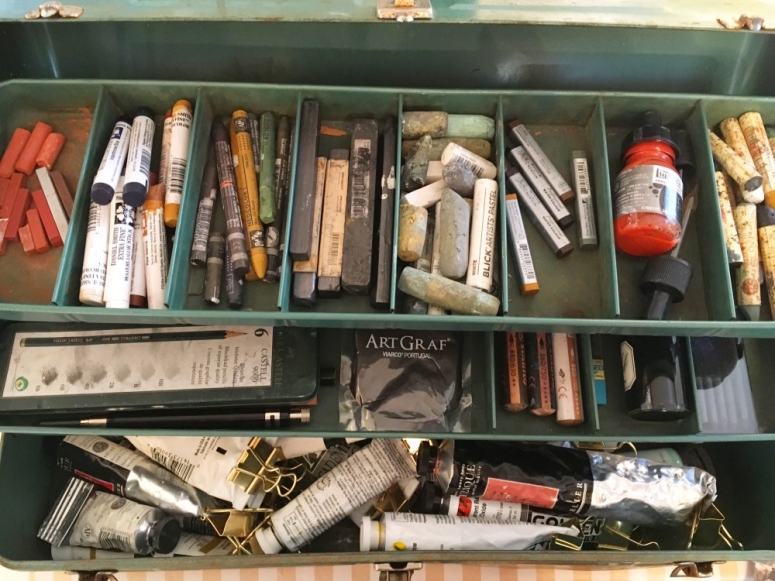 while at camp… we create all day long.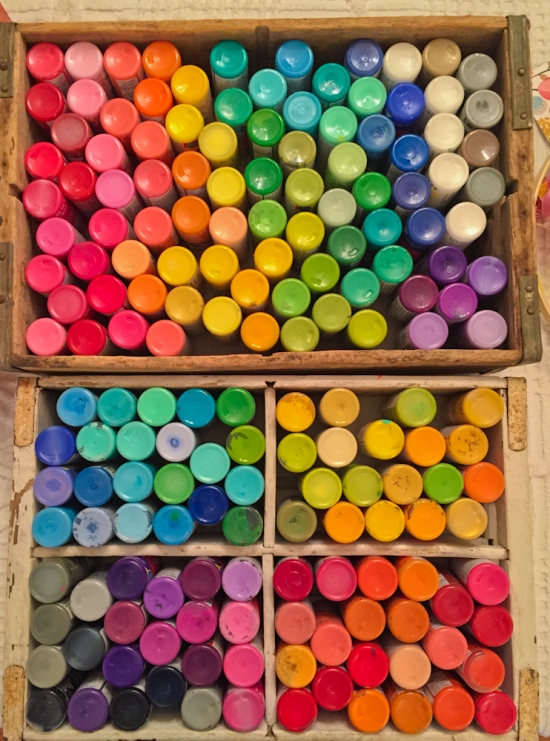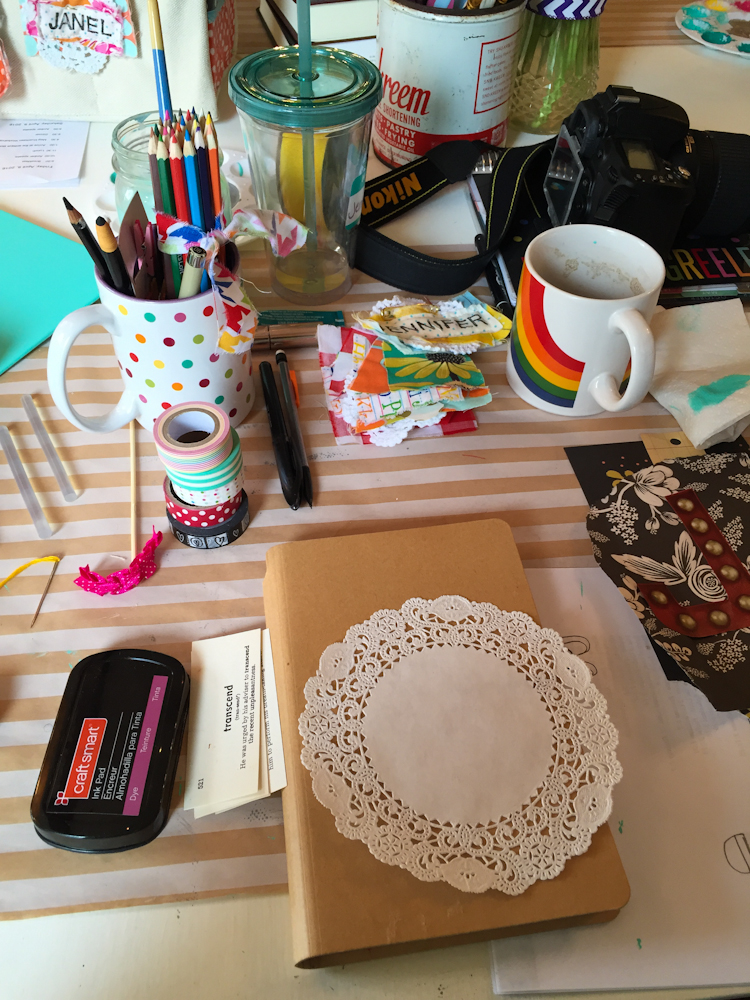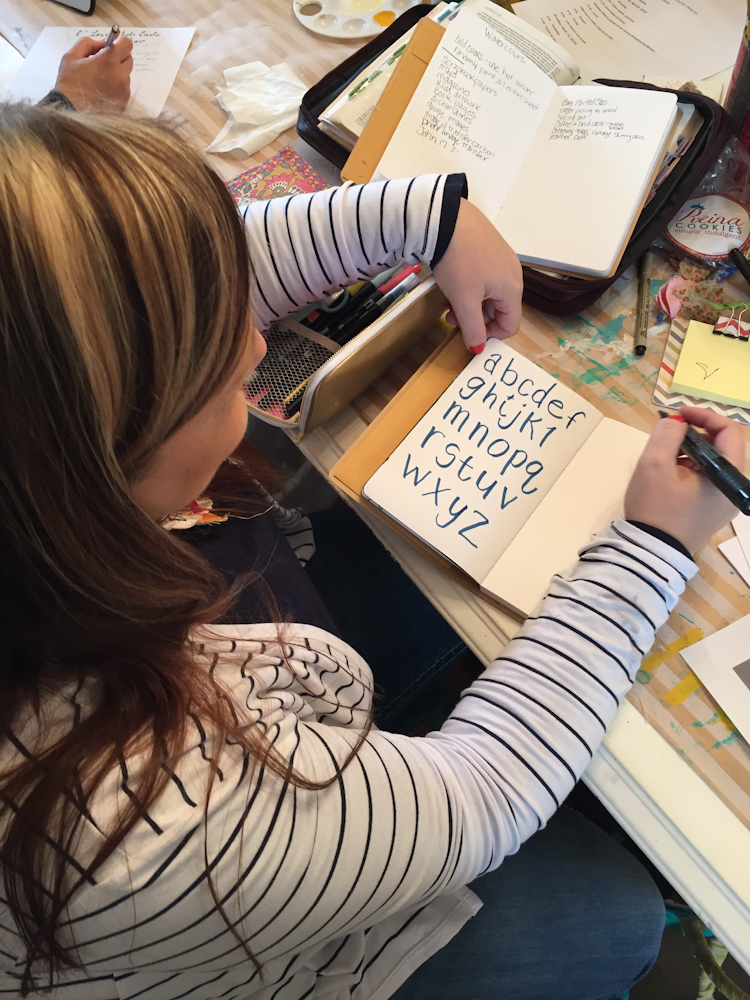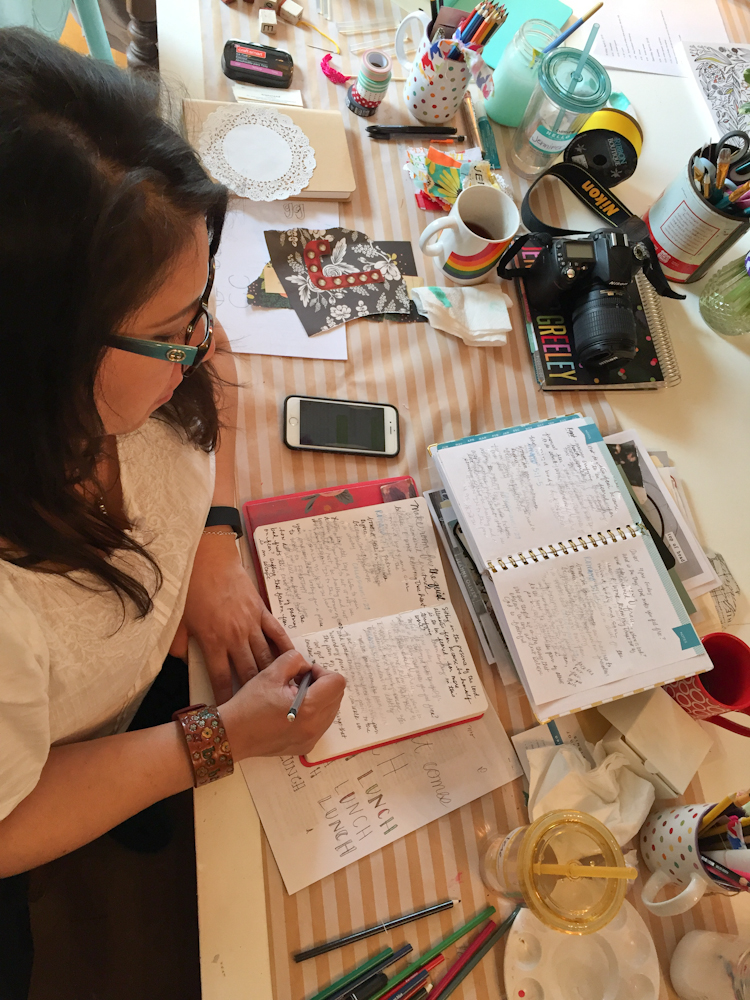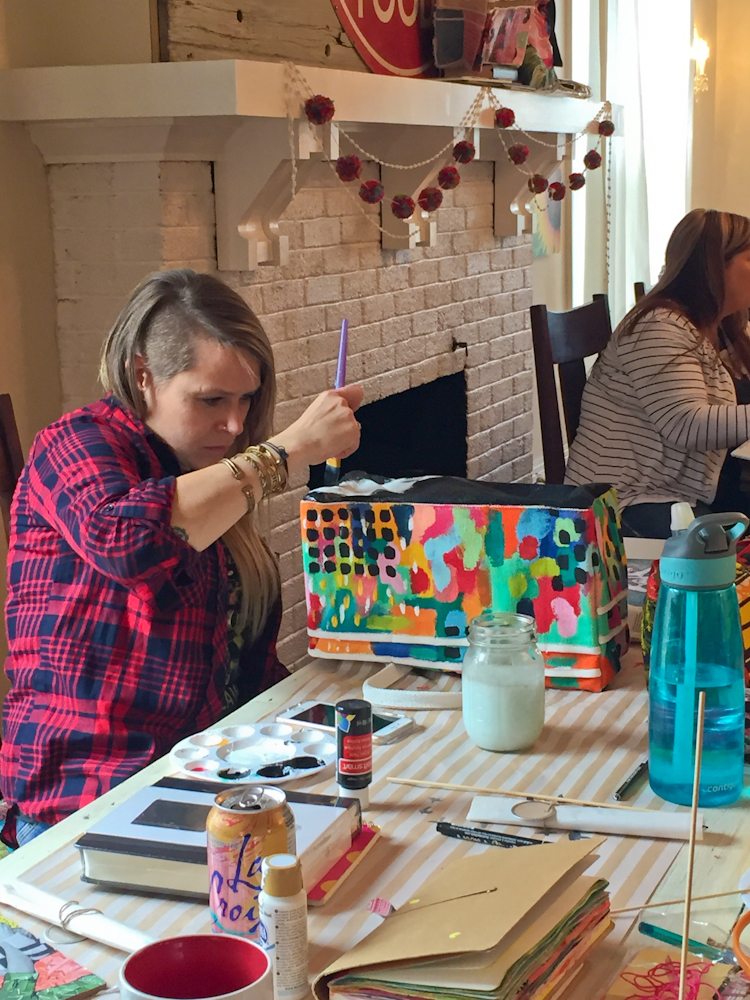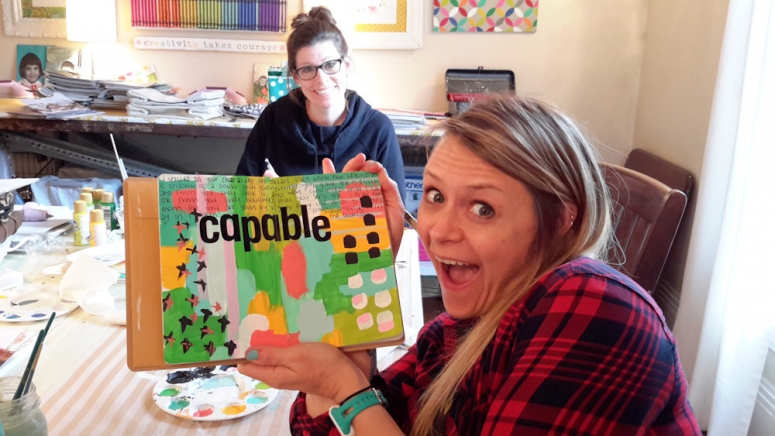 we gave each of our campers an art journal.
it's great for sketching, journaling, mixed media, writing – anything!
also good for extra creating when projects are finished.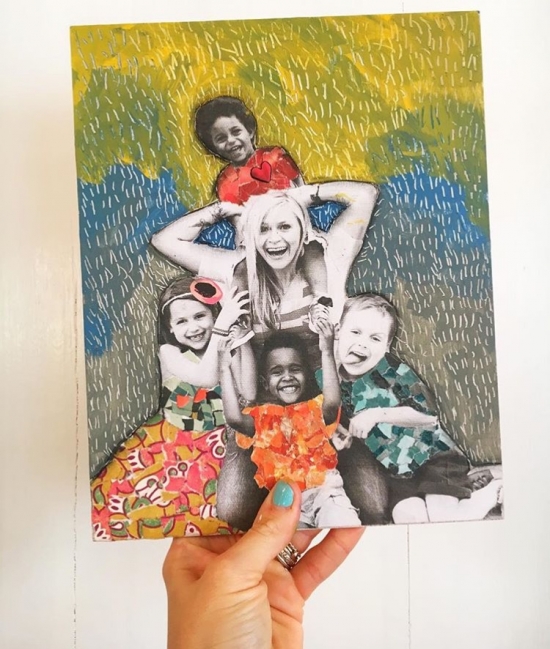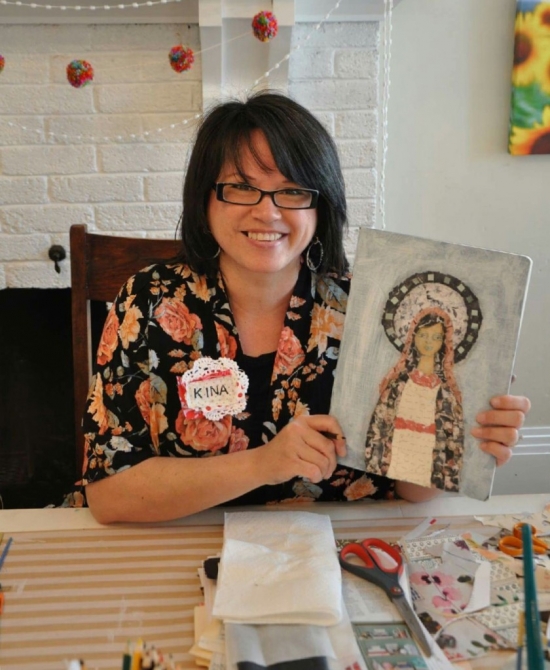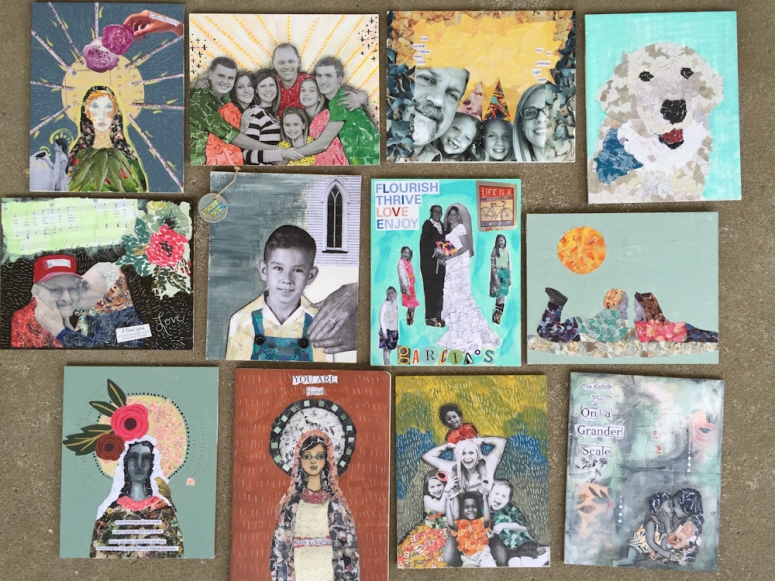 Jeanne taught a workshop called Reflections: Painting your story.
you can get information and details to take this course yourself HERE.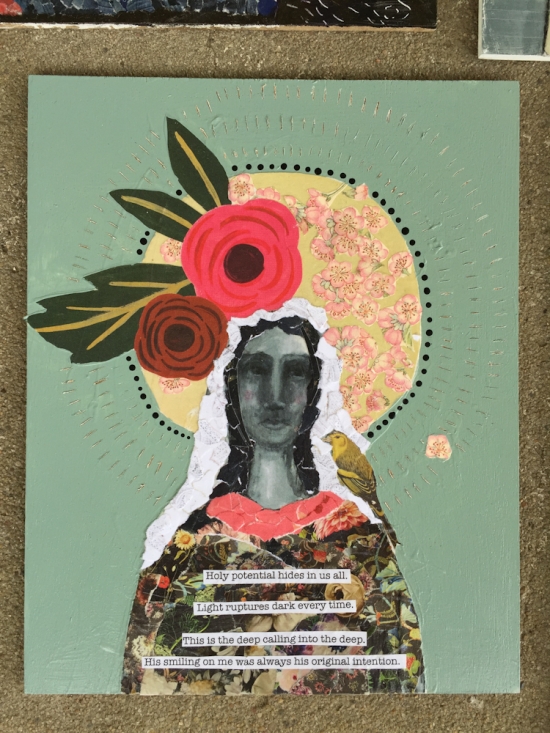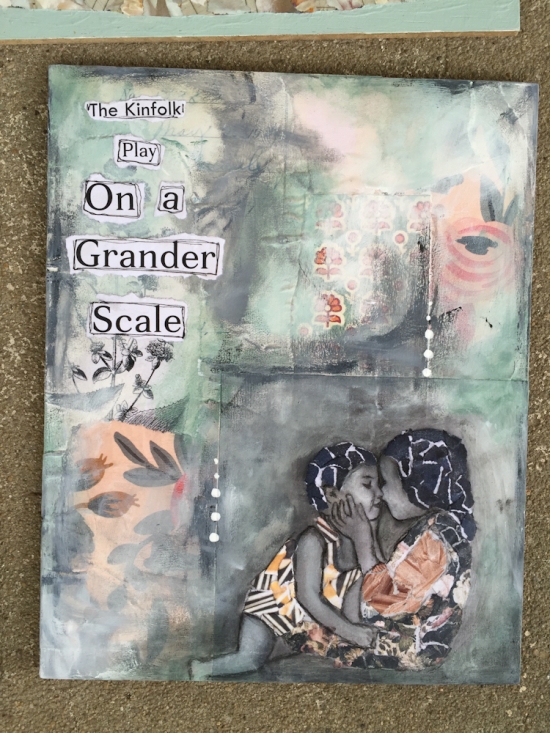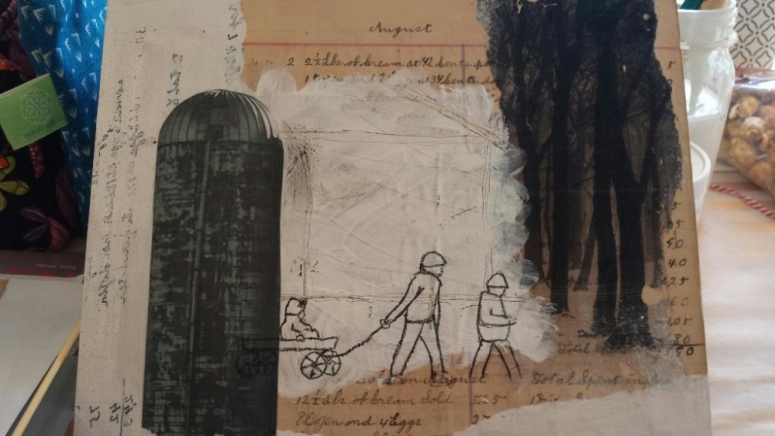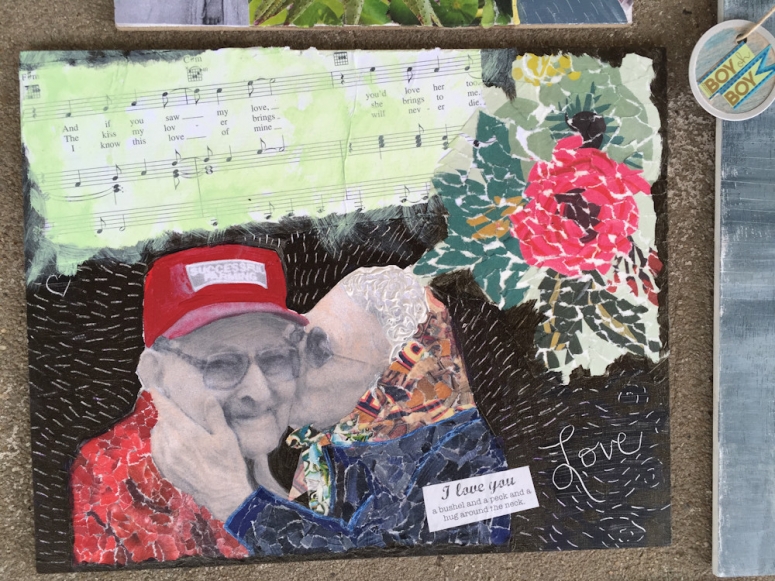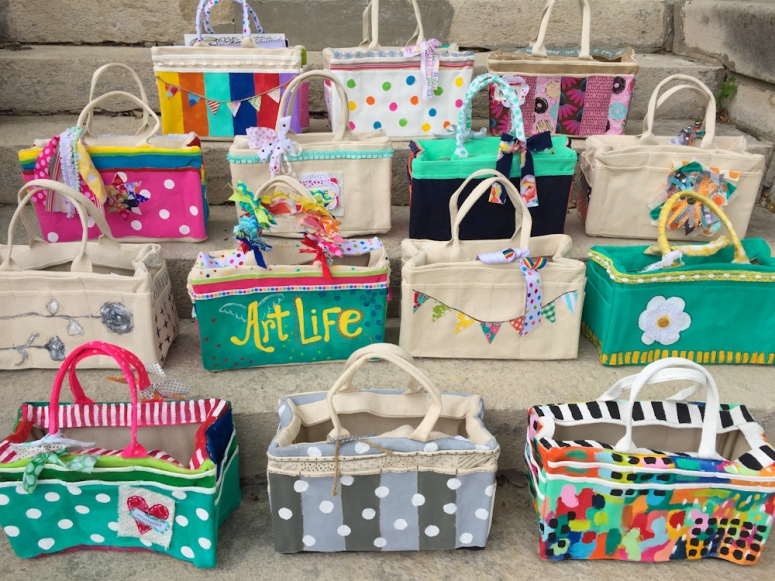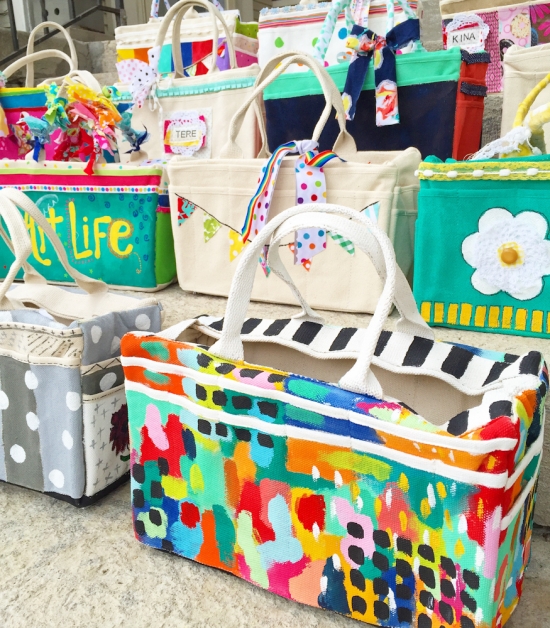 the project i taught was painting/designing their own tool bag/art tote.
they were given paint, fabric scraps, trims, glitter, ribbon and stamps and then they were free to create as they pleased.
i envisioned them using it for their bible journaling supplies or art supplies.
this project was inspired by Michelle Allen and Alissa Burke.
this was my bright bright bright bag.  🙂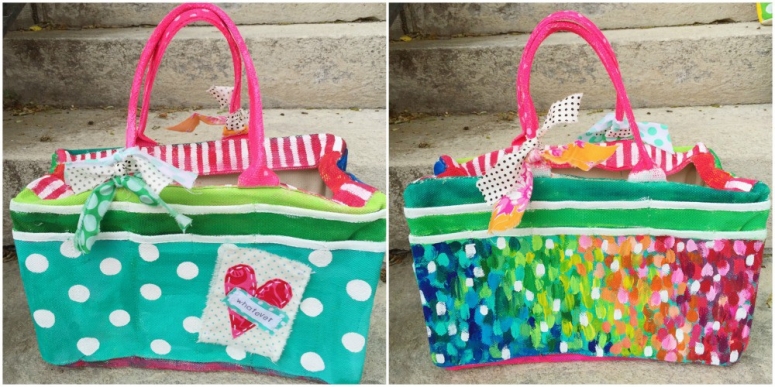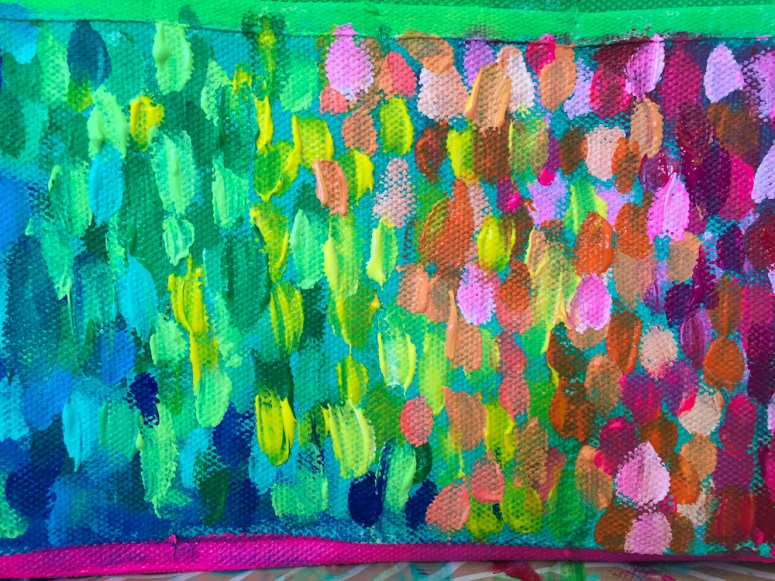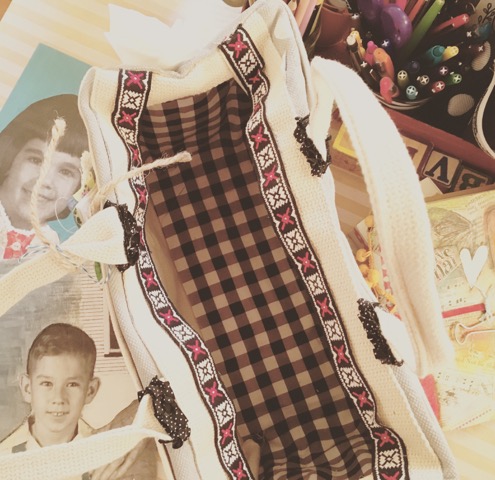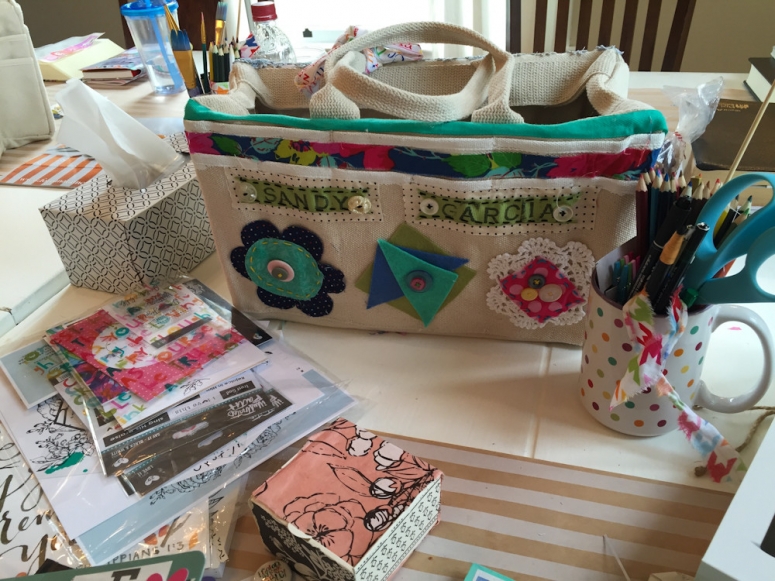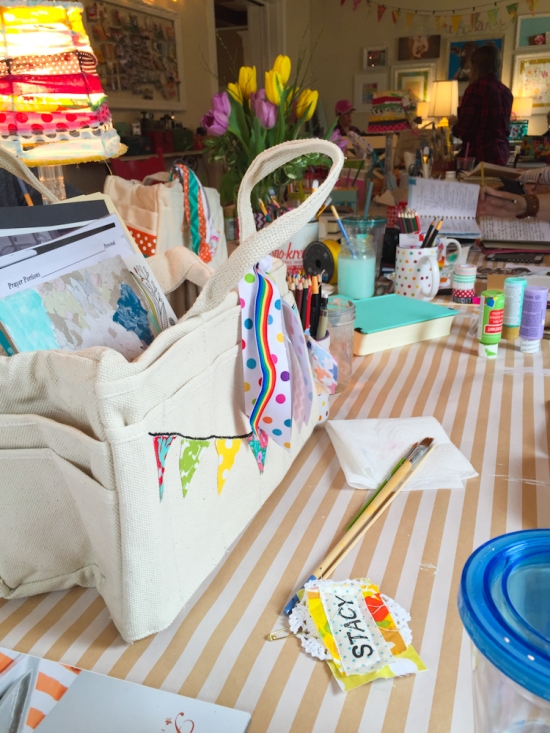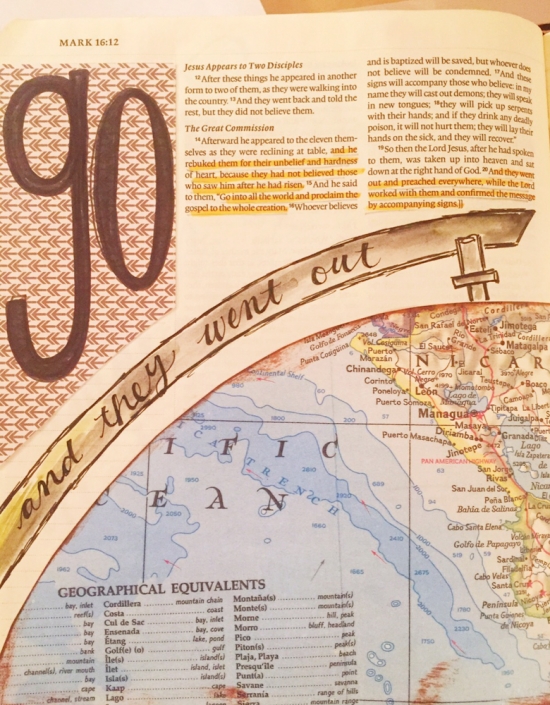 Laura taught a workshop on her style and process of Bible Journaling.
you can get details for her course HERE.
thanks to Crossway Publishing and Faith & Life Bookstores – we got to give everyone their own journaling bible!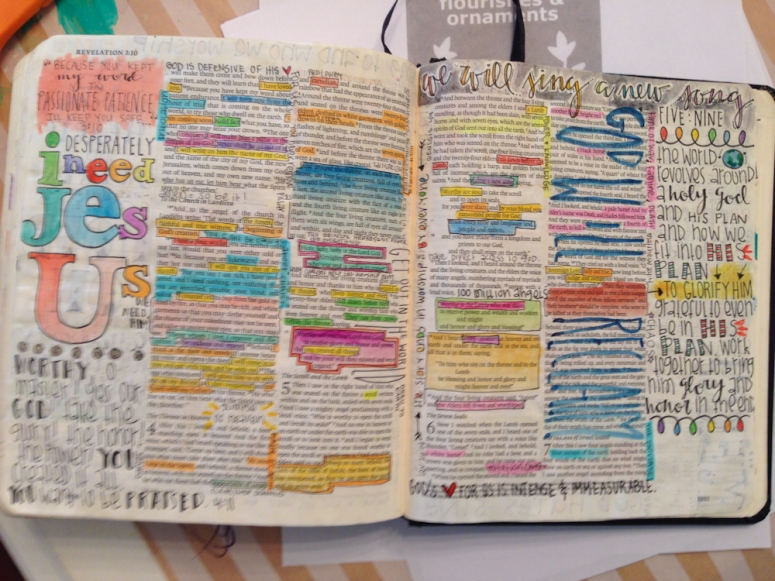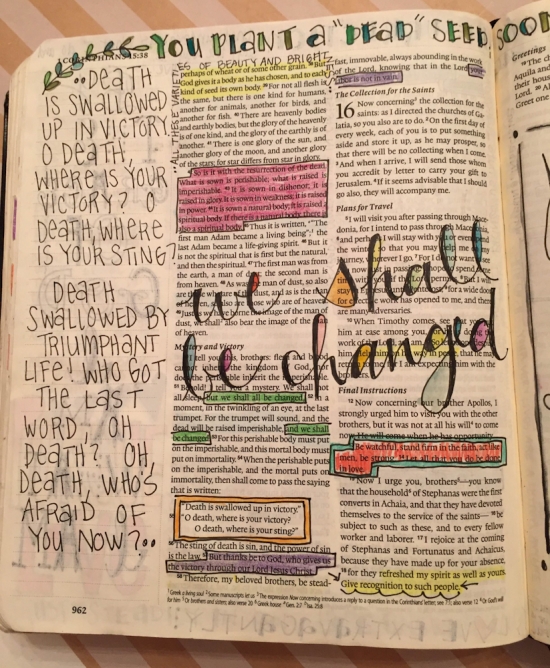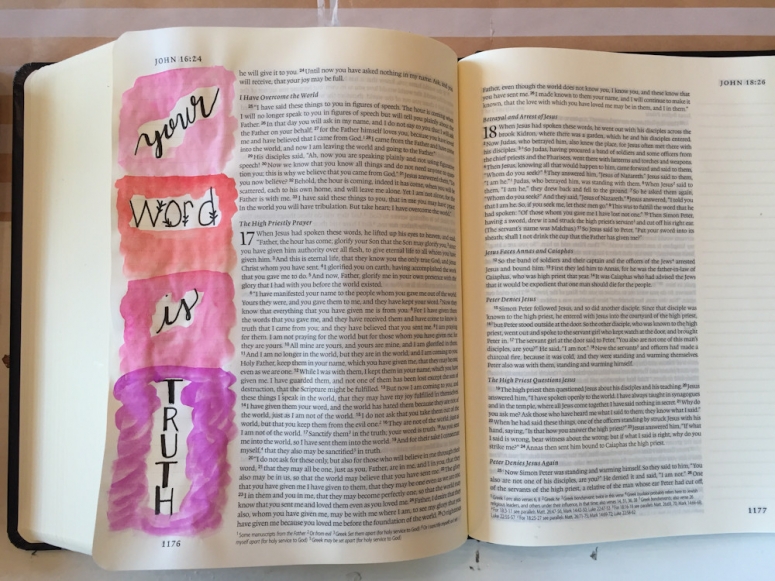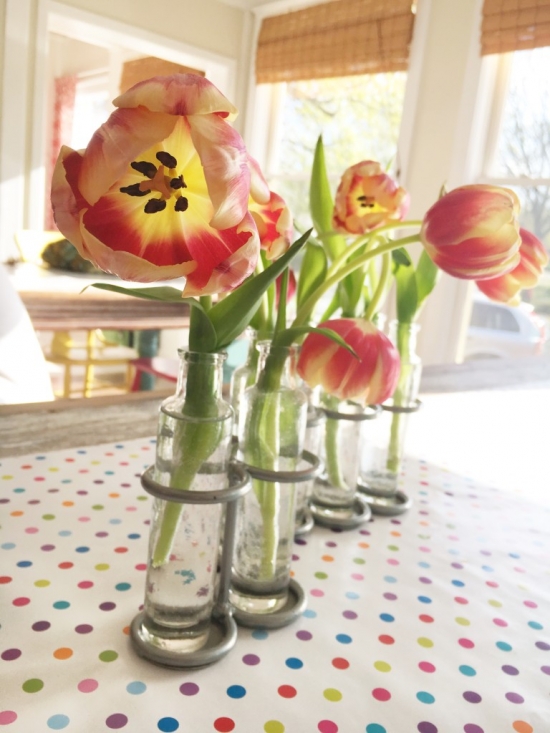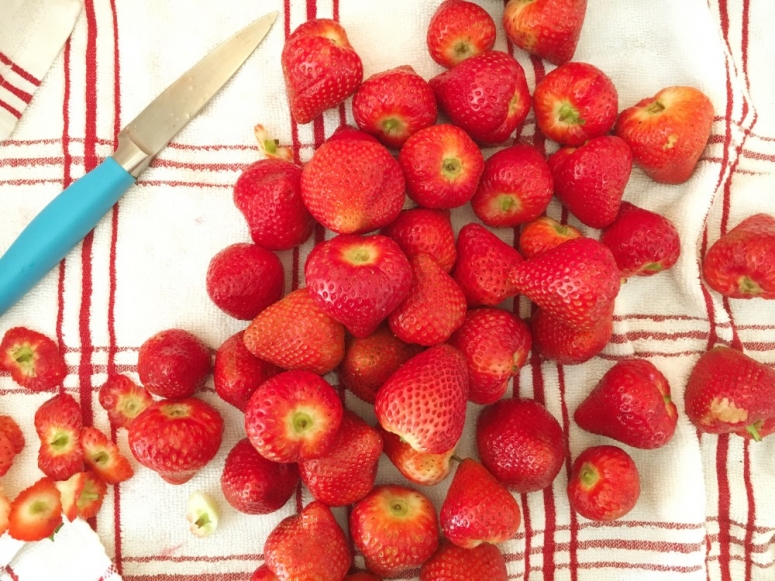 you guys… the food.
it was ALL SO CRAZY GOOD!!!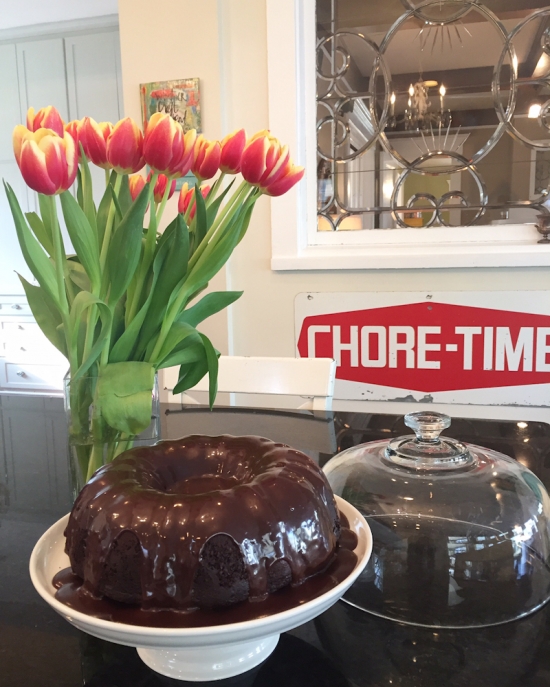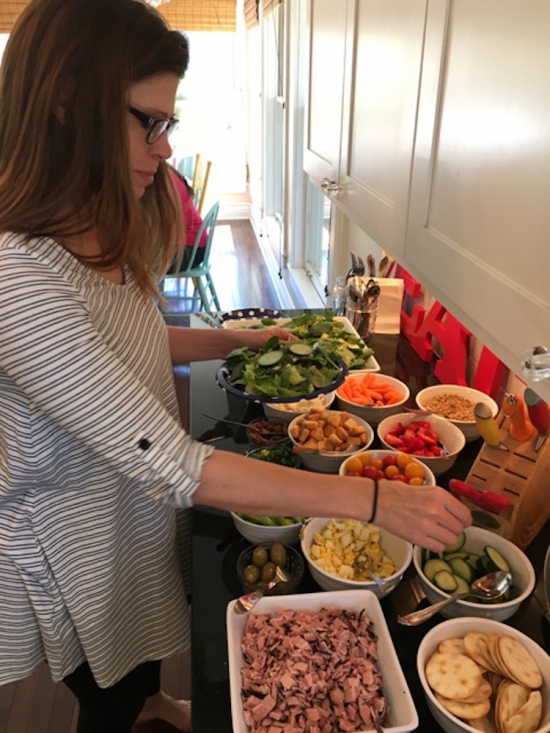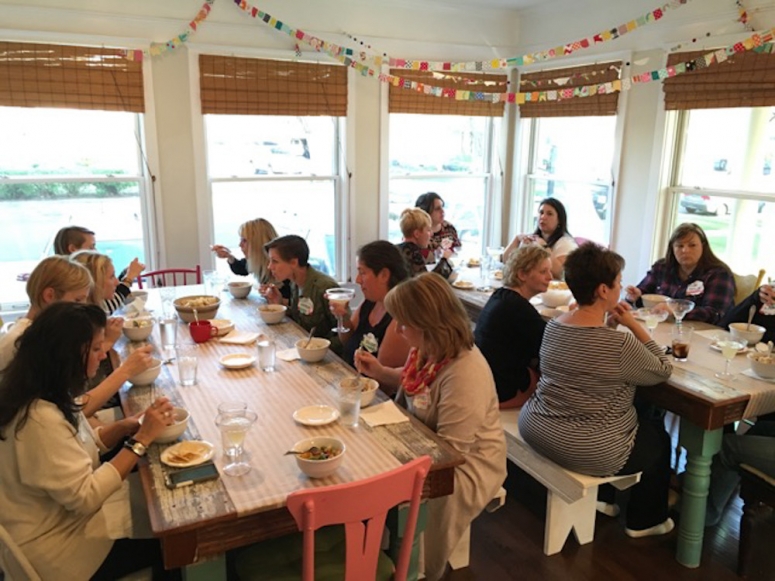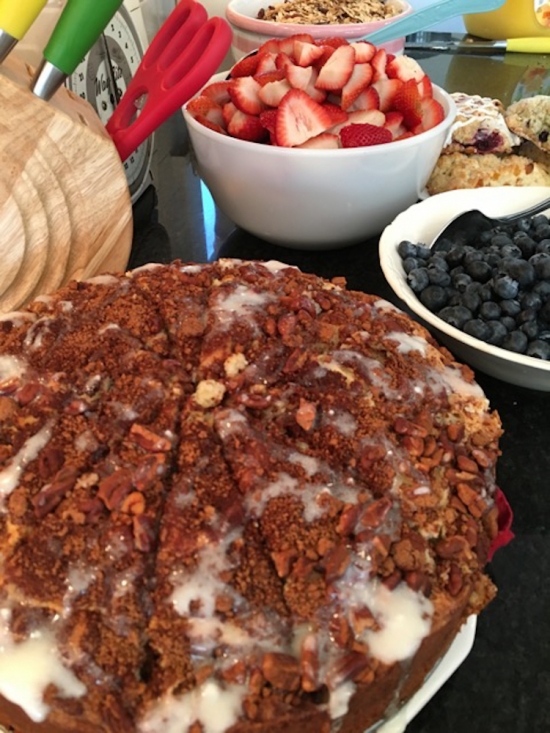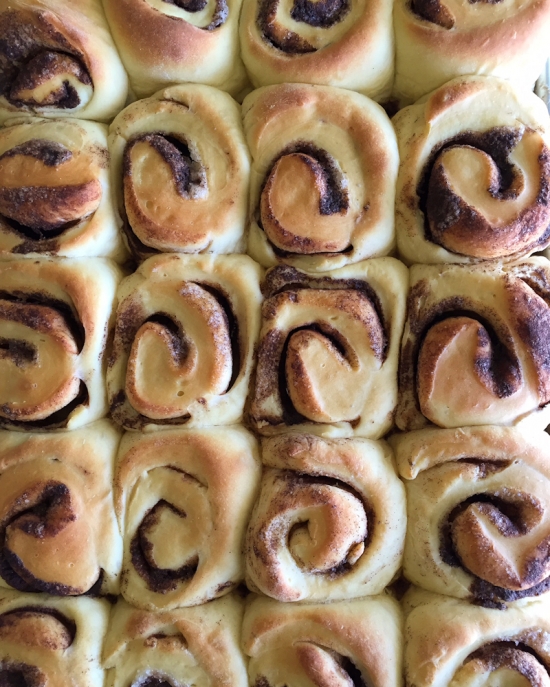 i wish all of you could try kimberlee's cinnamon rolls.
they are insane.
you can give it a try yourself at home by following her recipe HERE.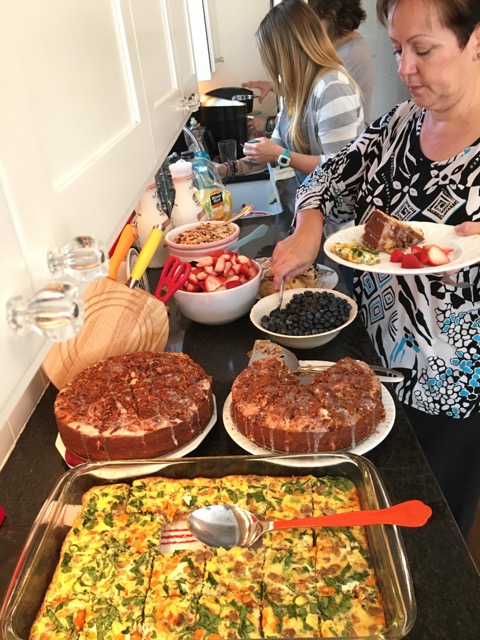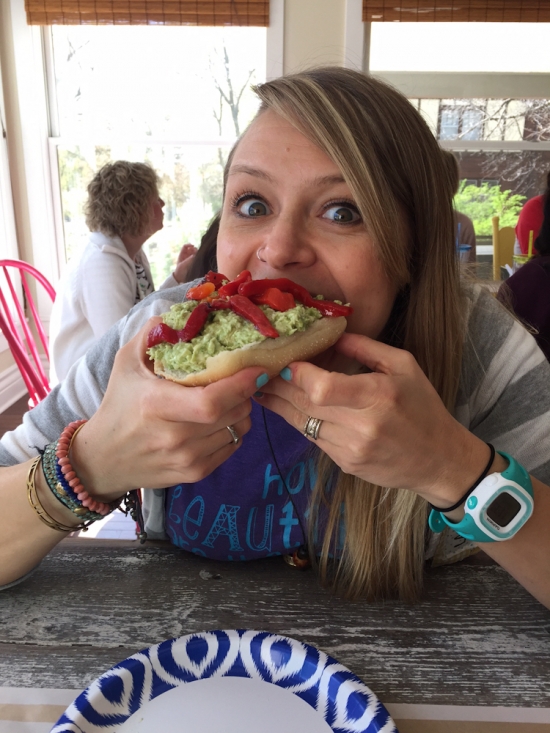 there are a lot of pictures of laura eating because she LOVES to eat Kimberlee's food!
she has been a craft weekend-er, a craft weekend helper and now a Camp Instructor.
the food is her favorite part!
ha ha ha!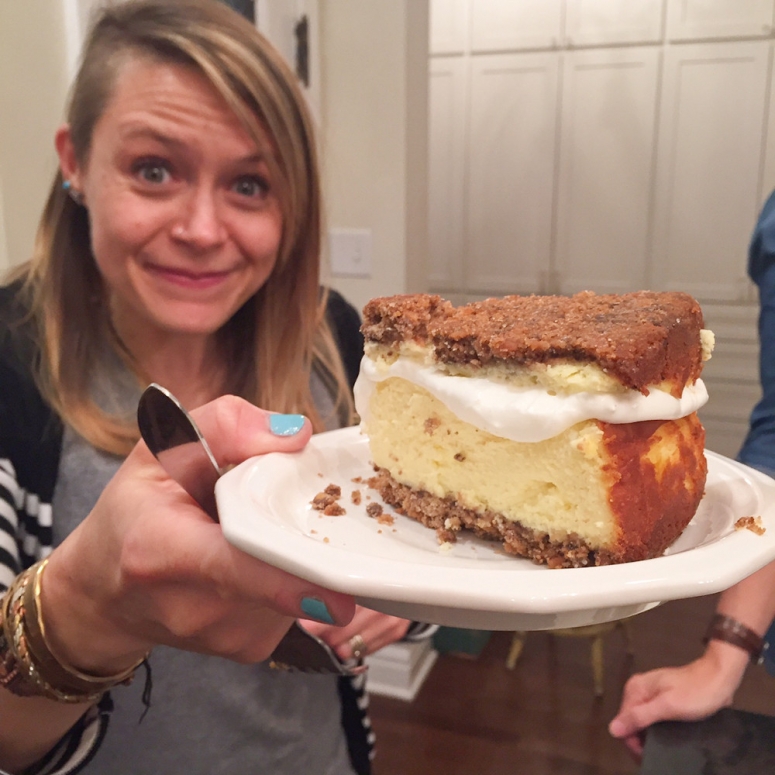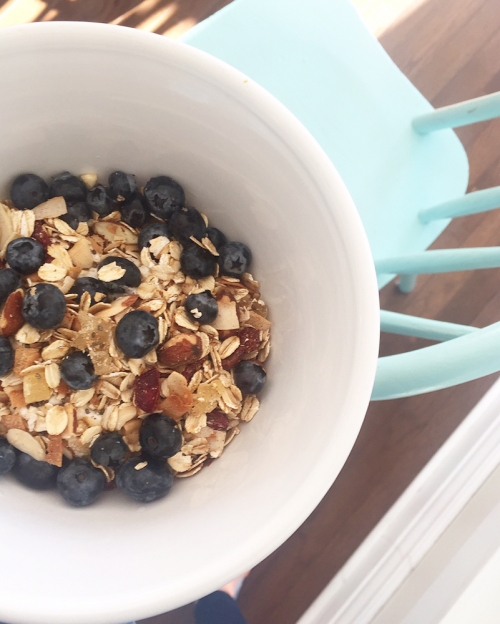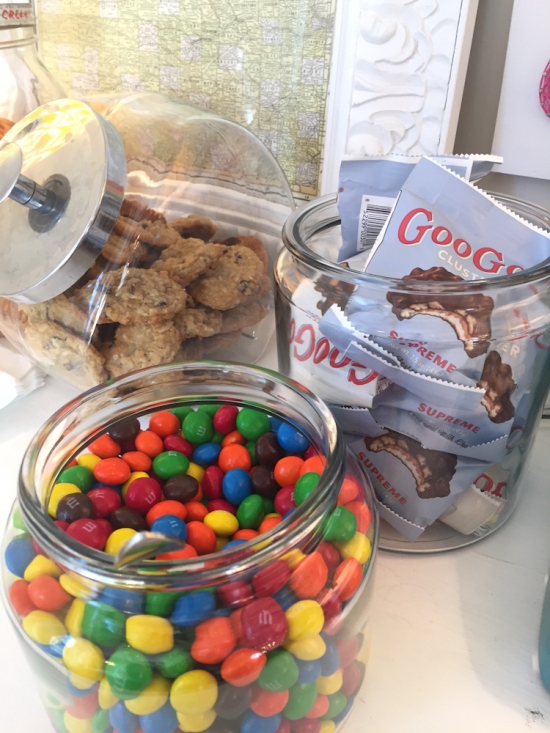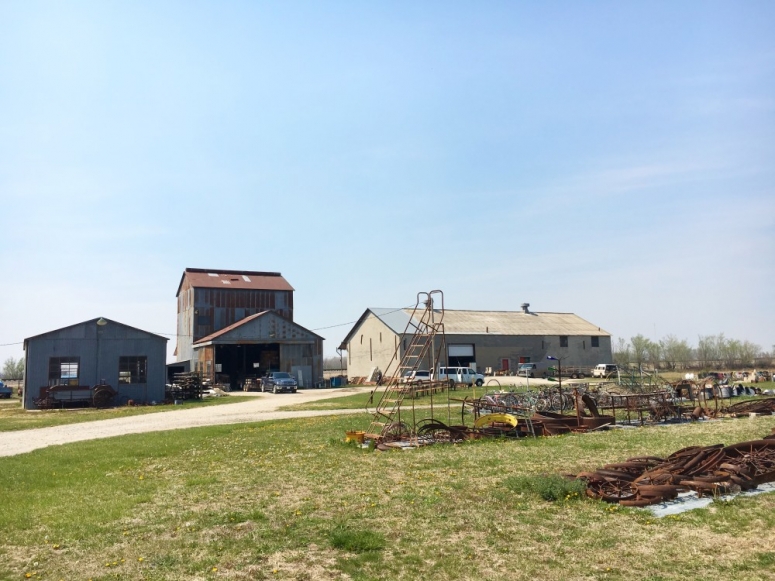 we always take our girls out to Marion Kansas for some antiquing/junking.
We go to Bearly Makin' It and to The Mill.
it is my favorite place to shop for the good stuff… chippy painted, rusty and old!
they have EVERYTHING.
and also… anything.  🙂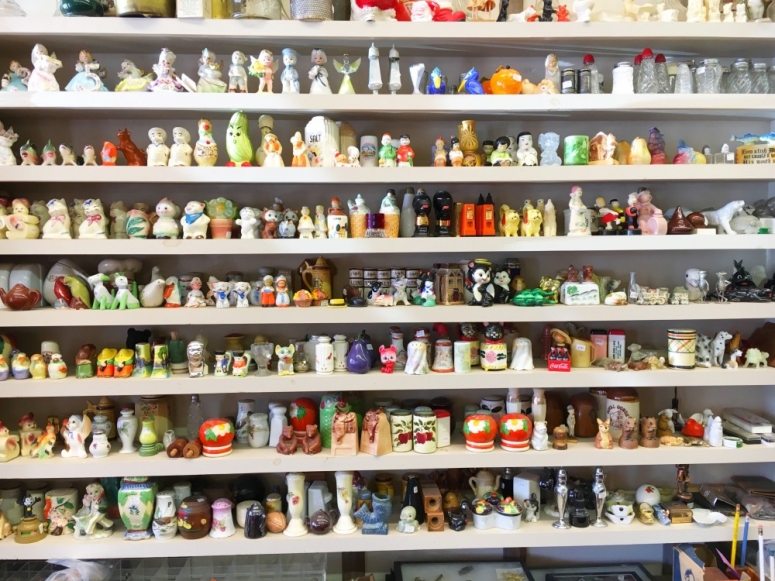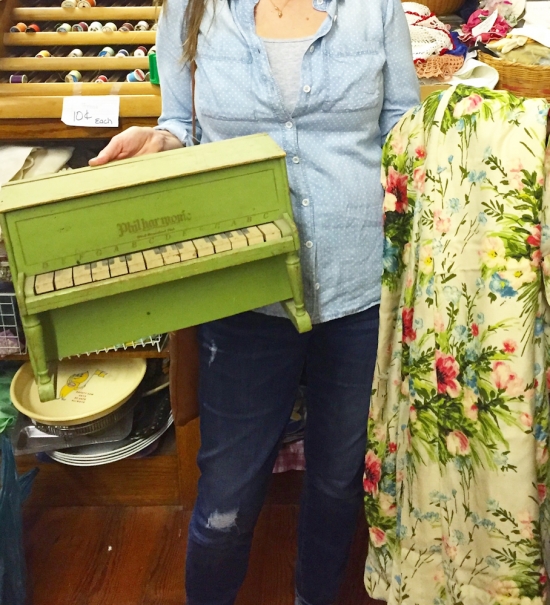 i brought home this little green piano and these vintage curtain panels!
several girls brought home some great quilts.
there was even an 8 foot tall wind mill that went home with someone!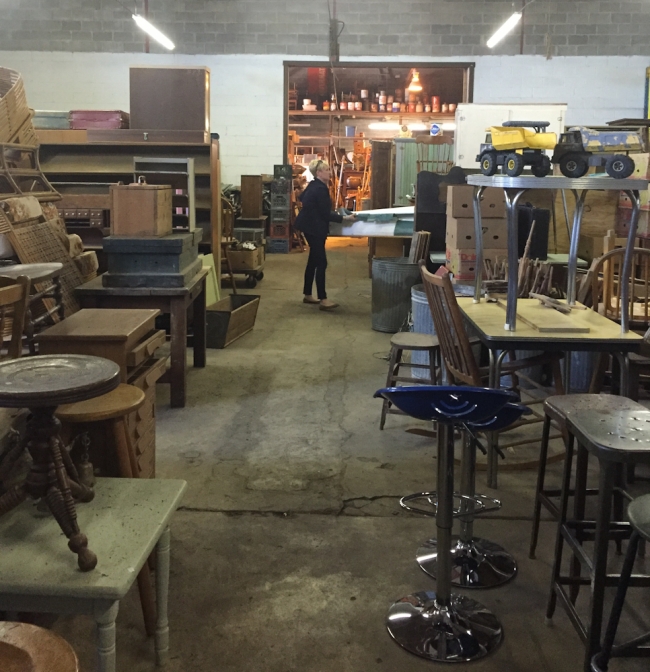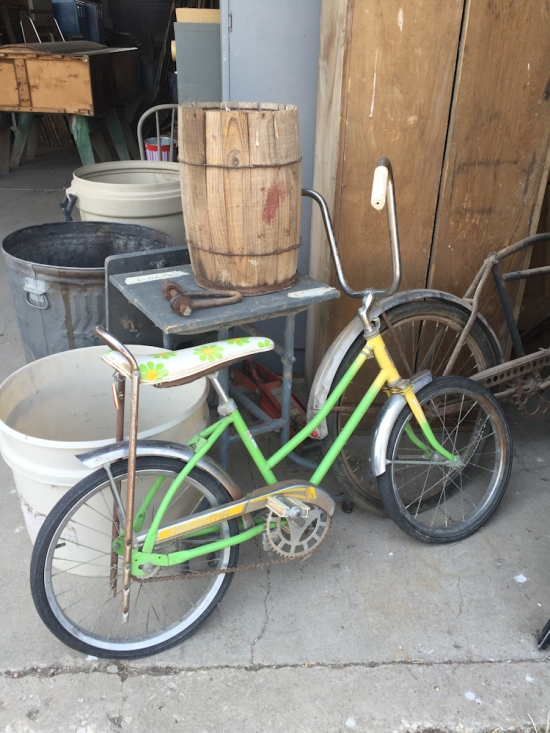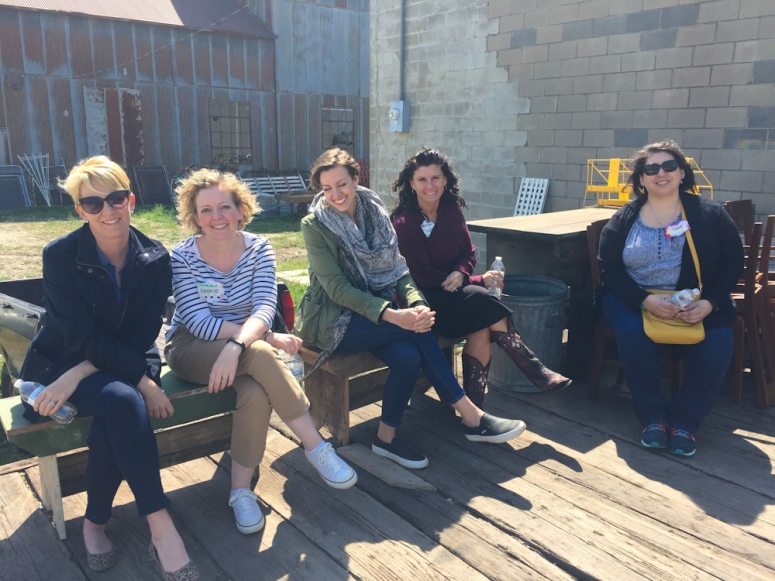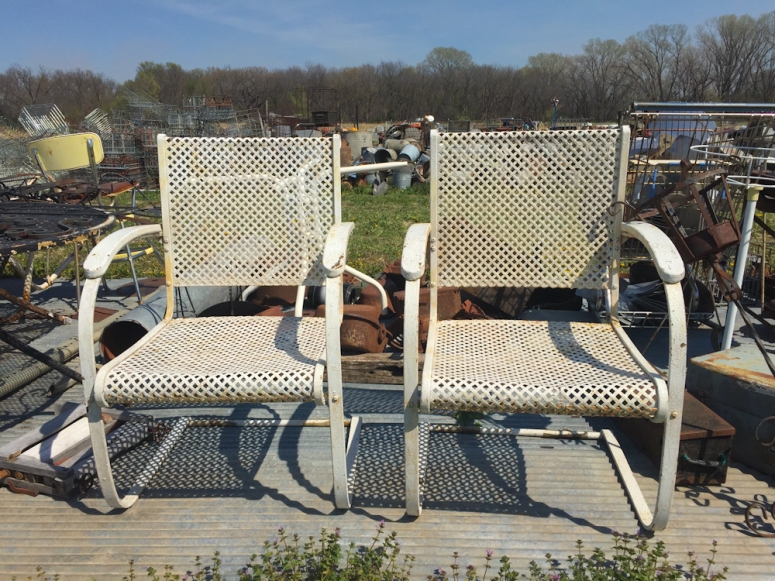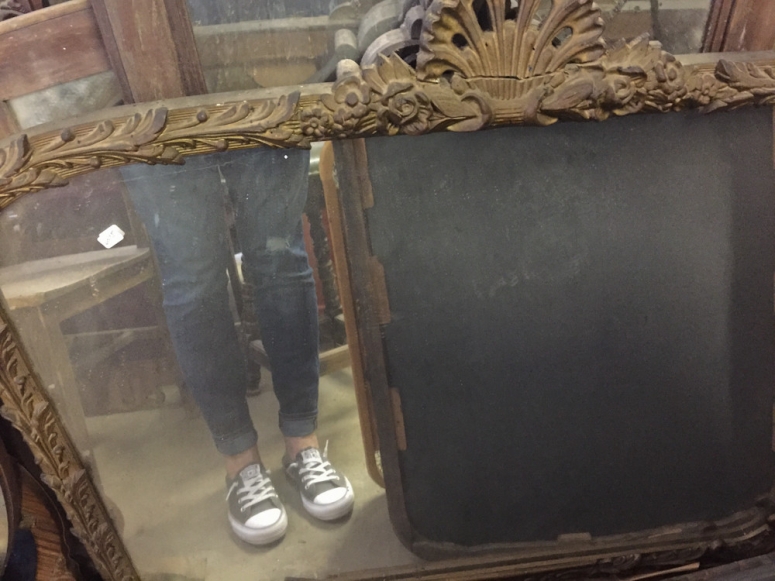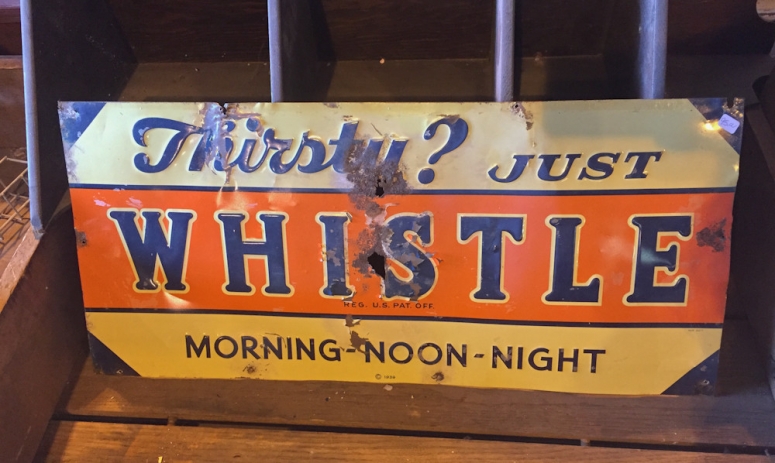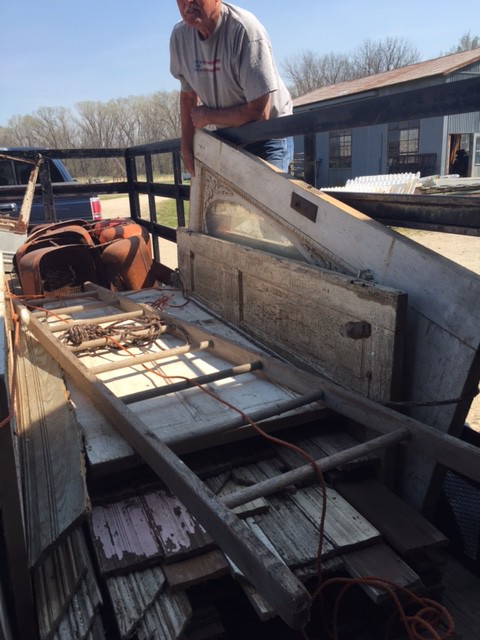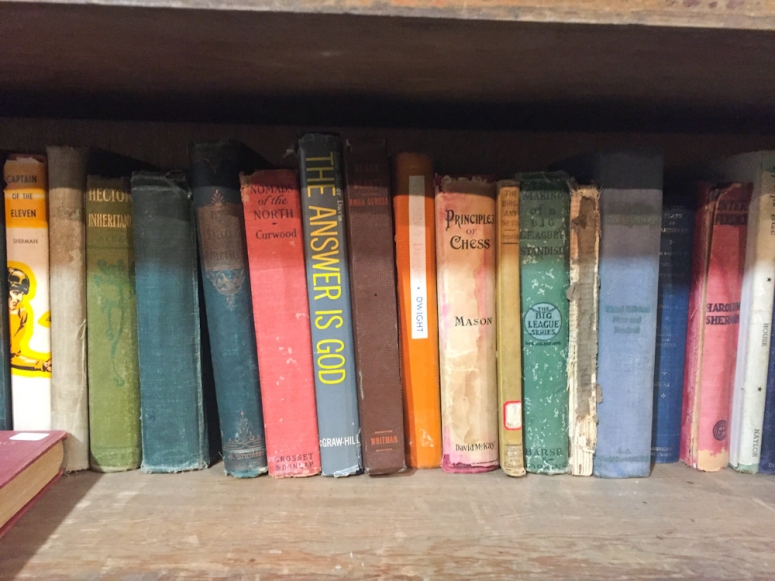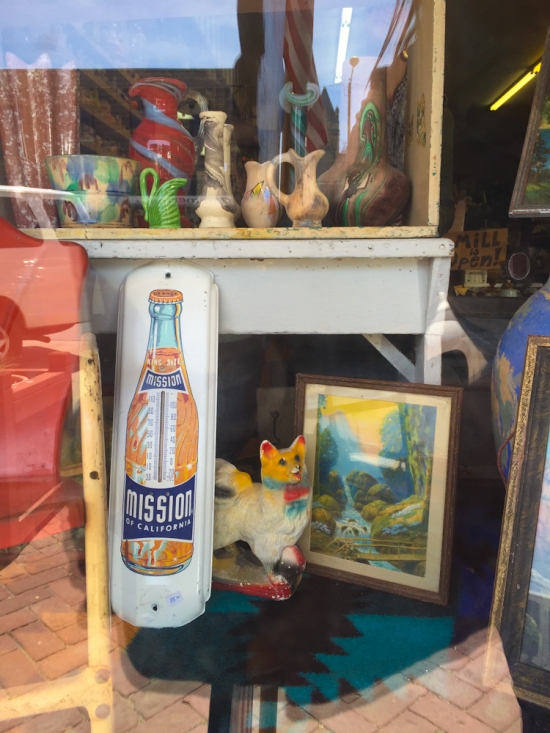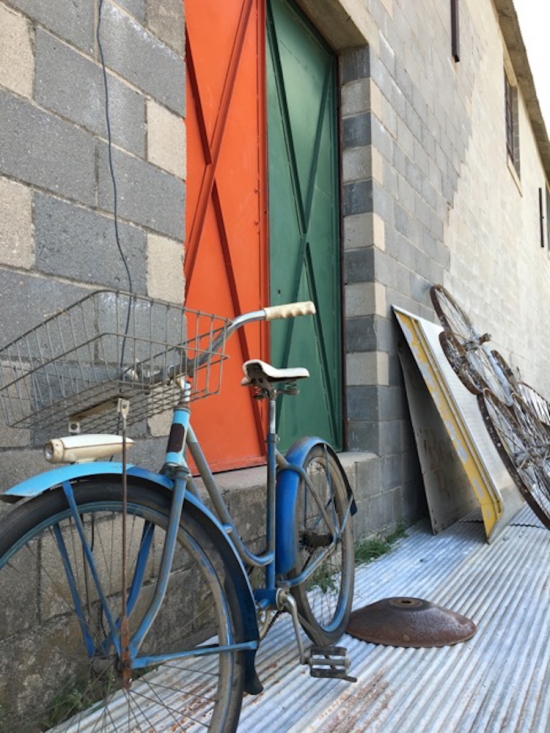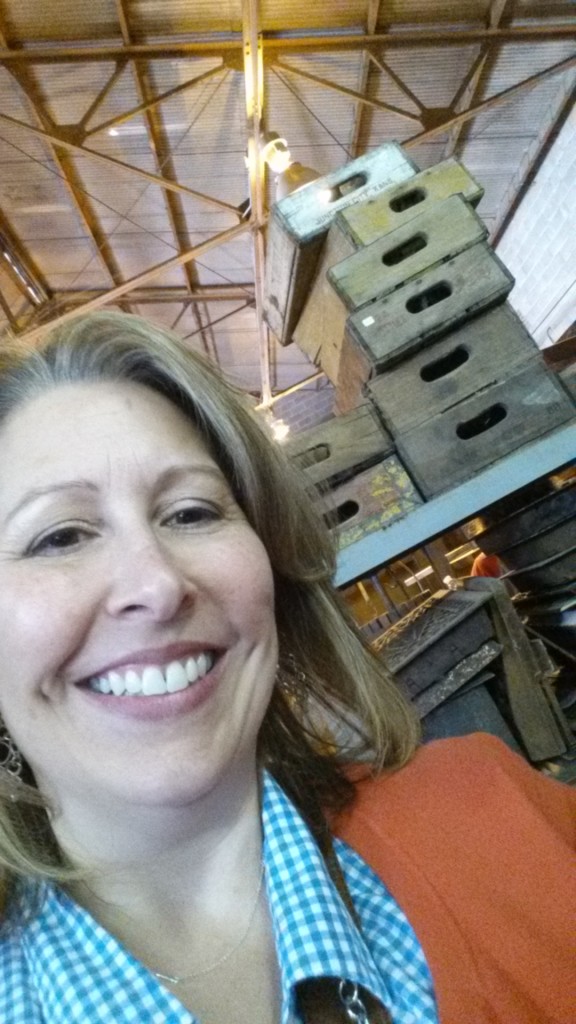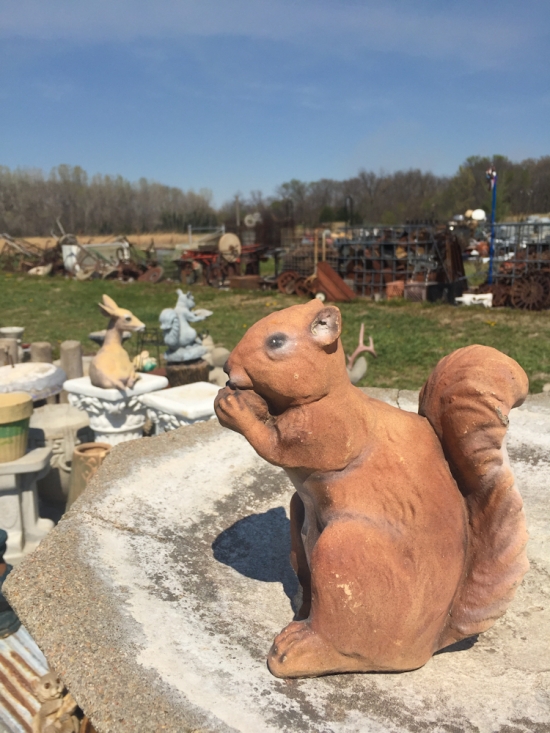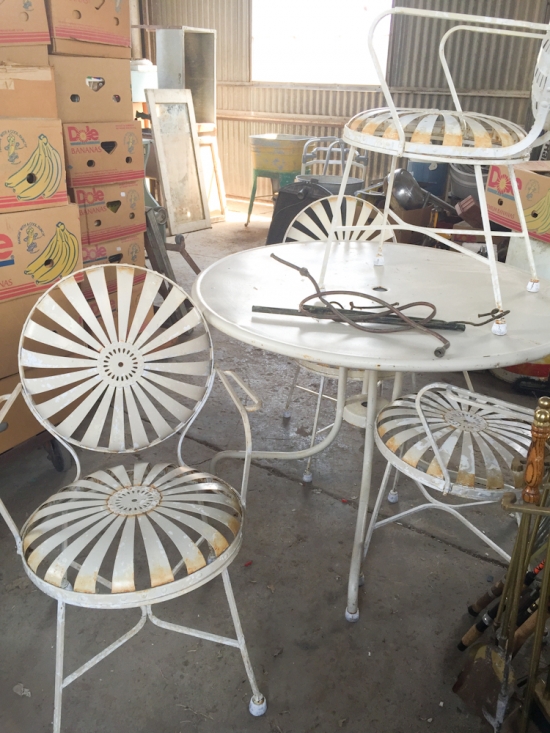 it was a great day to get out in the fresh air and find some good junk!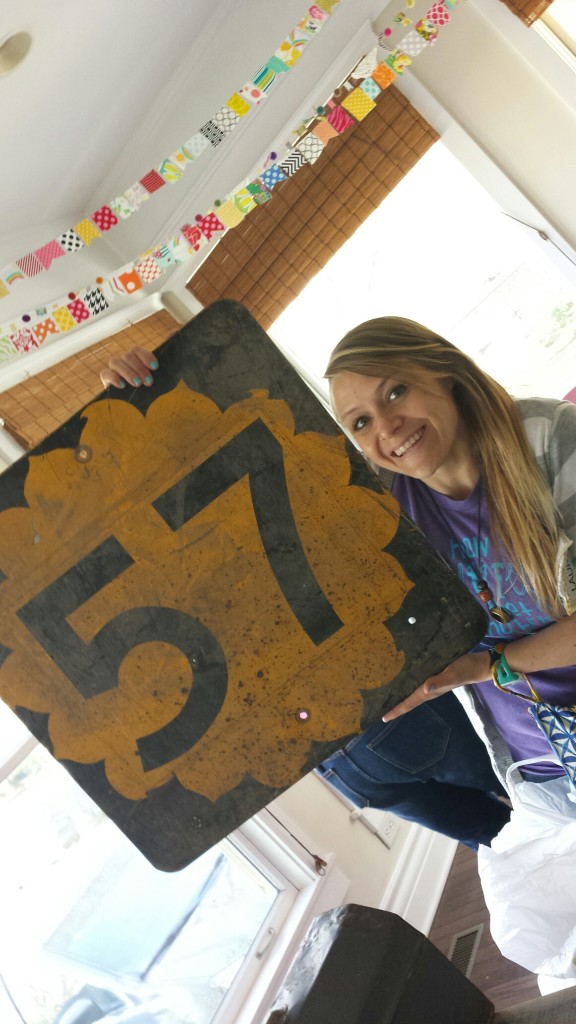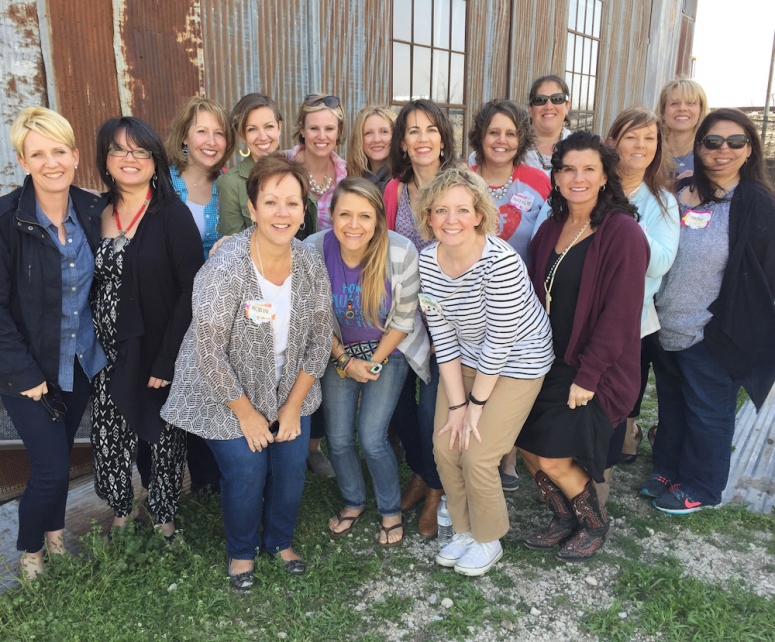 dianna was our extra helping hand all week… stepping in everywhere that was needed.
she is the best at seeing things what others miss and at making everyone feel welcome.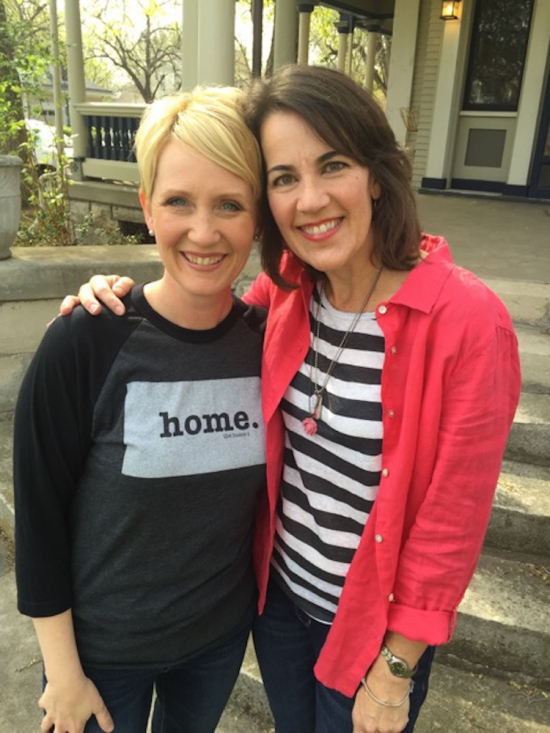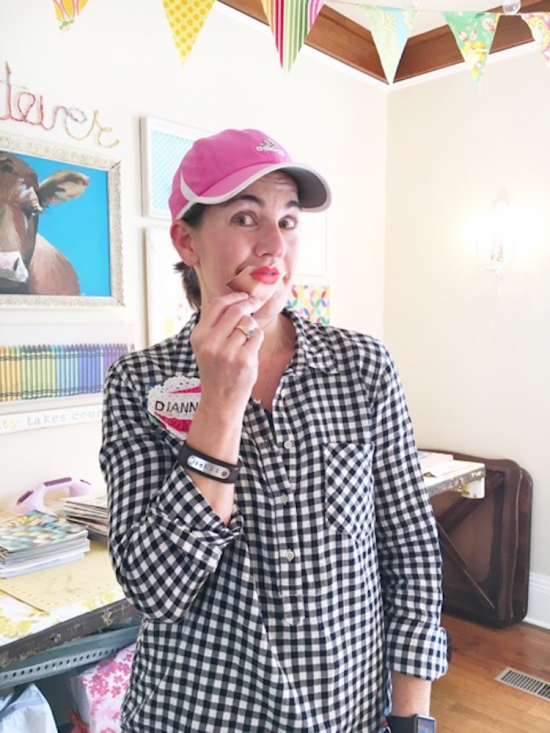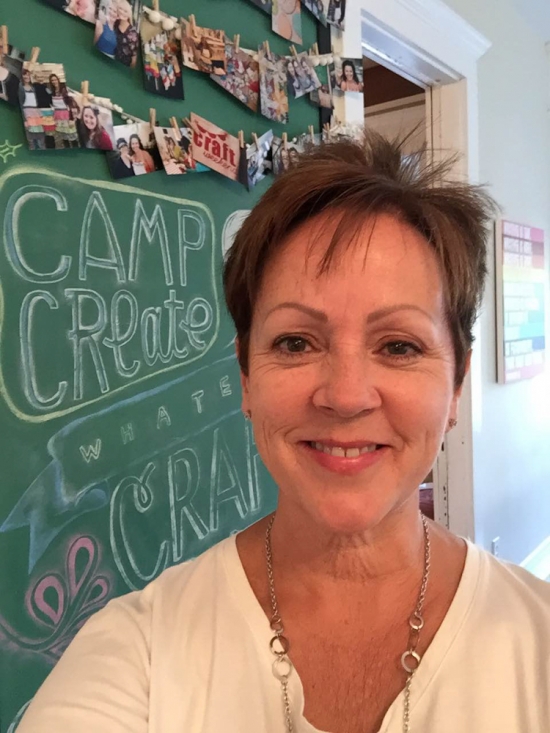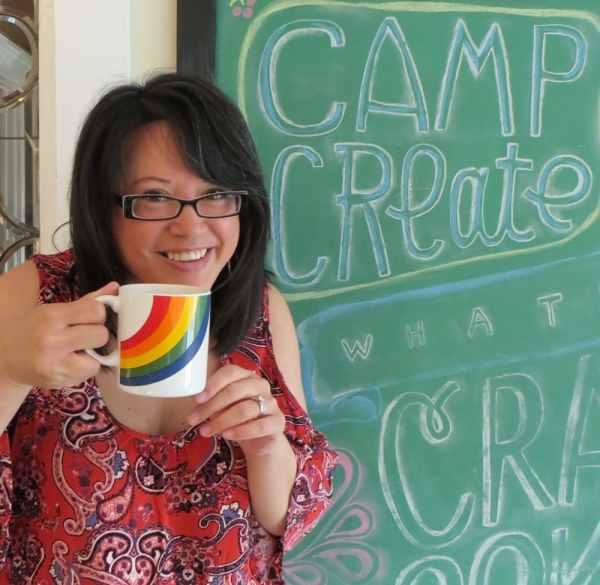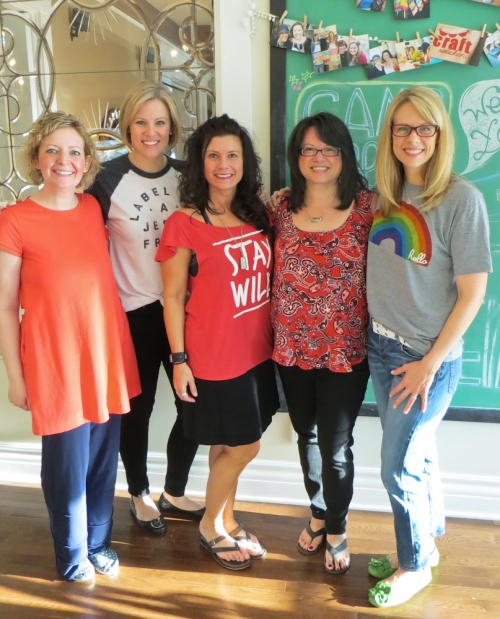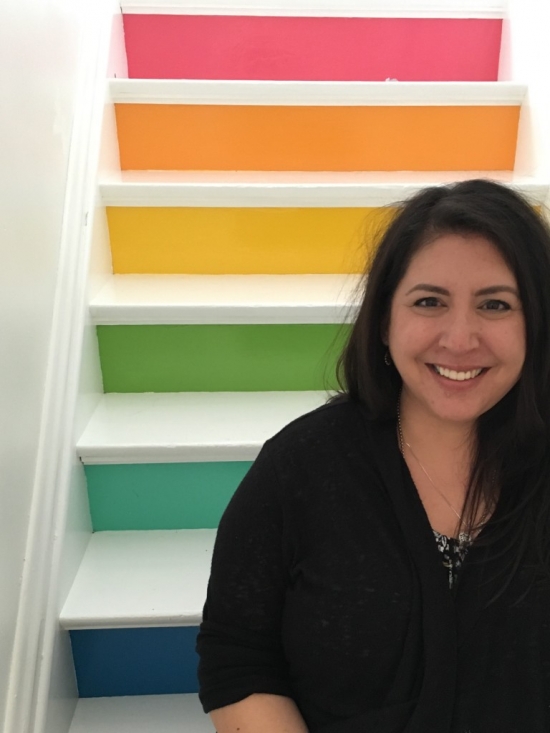 everybody loves the rainbow stairs!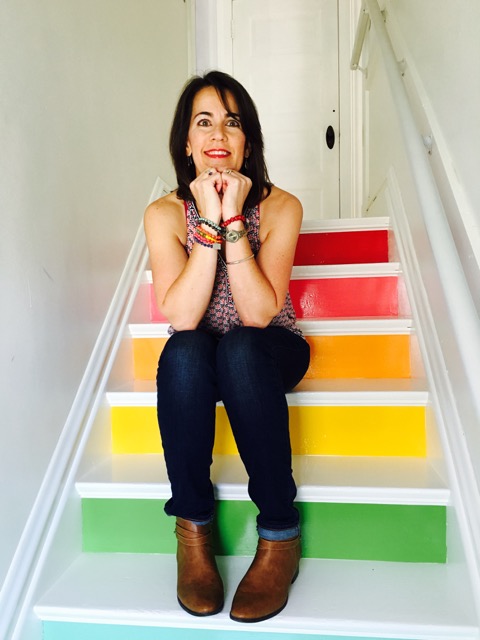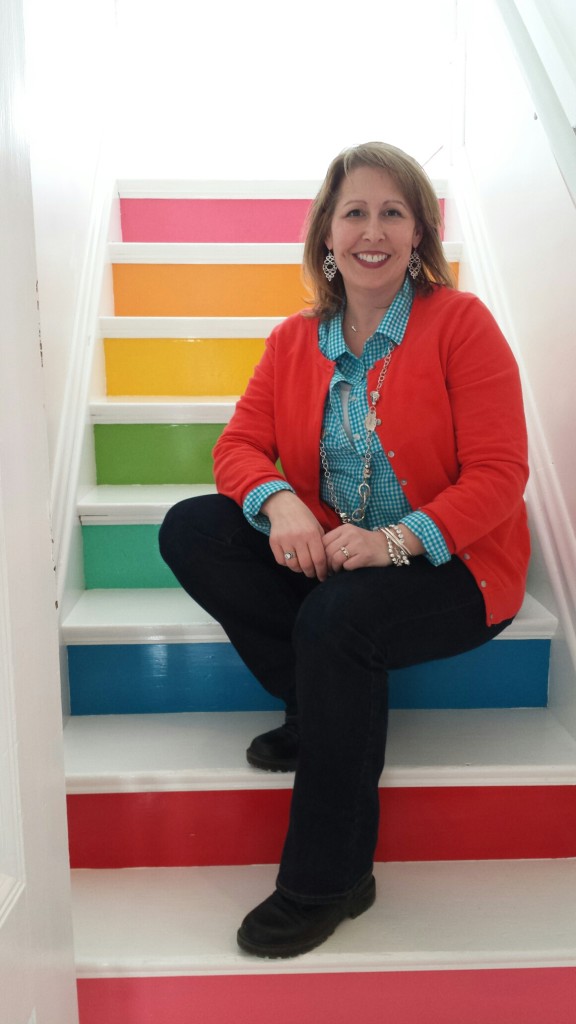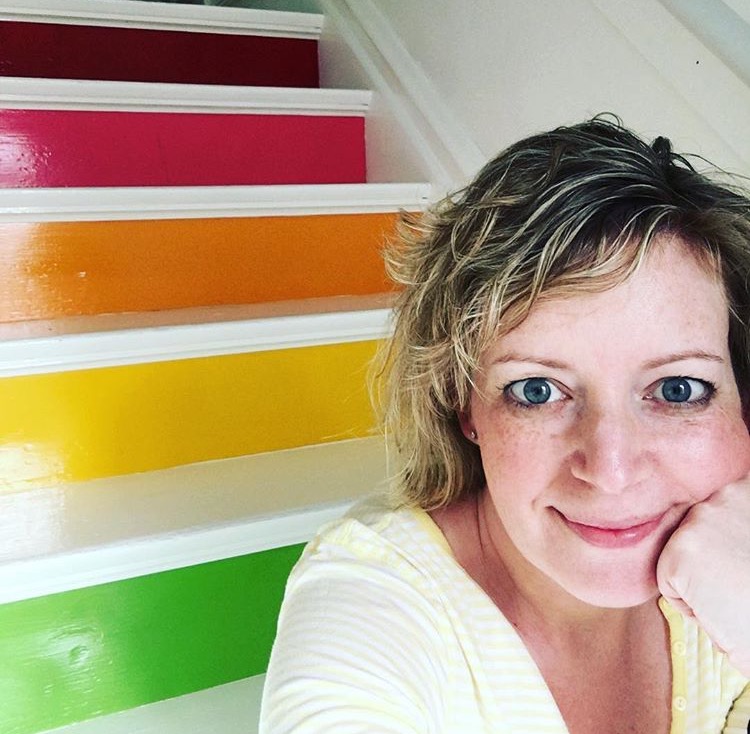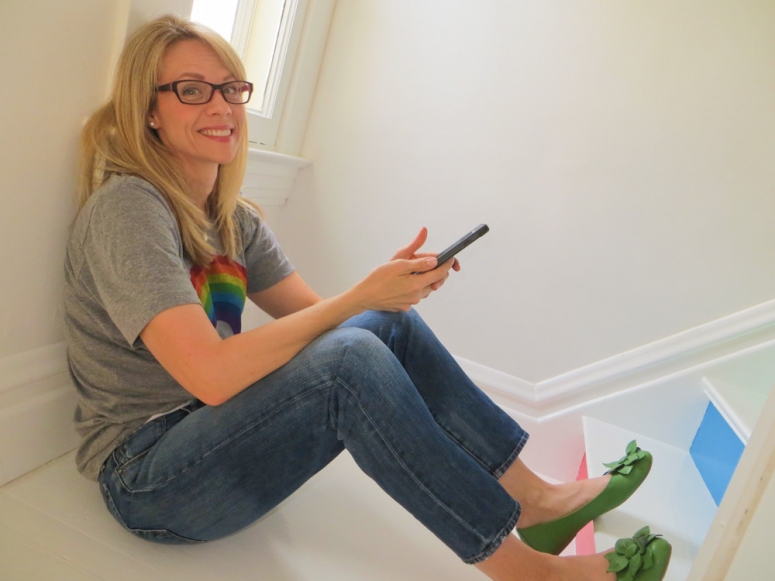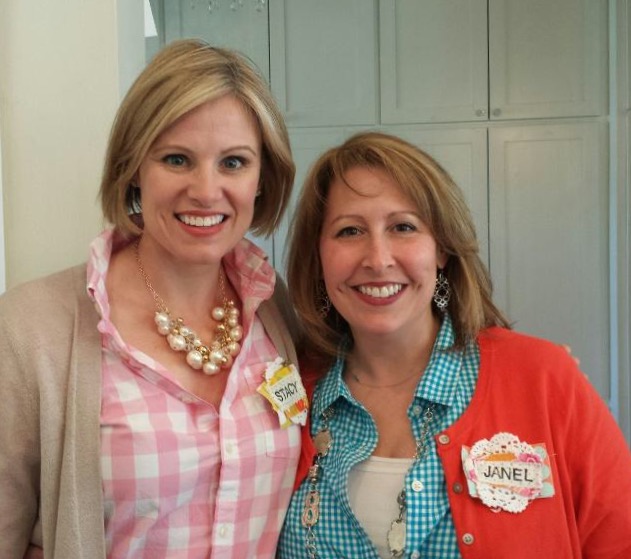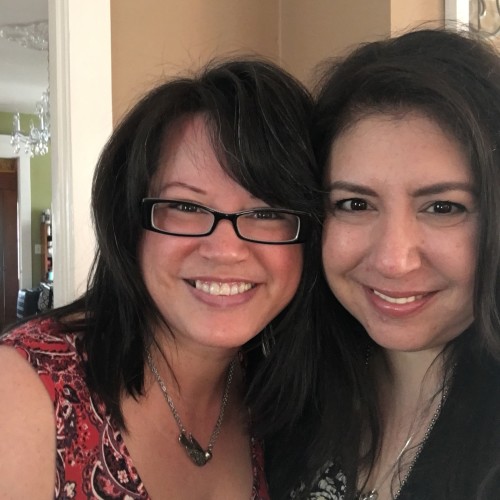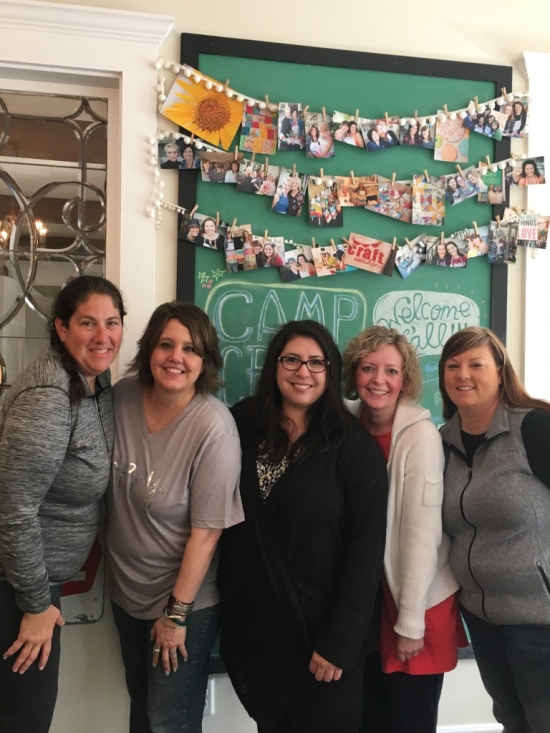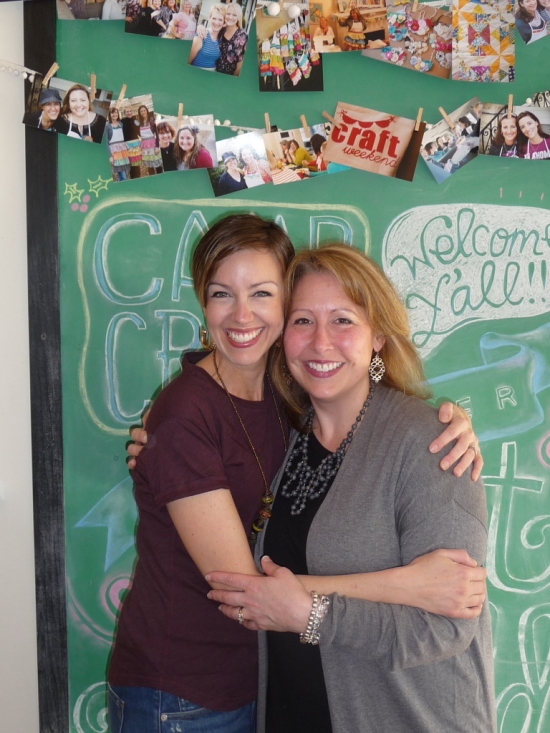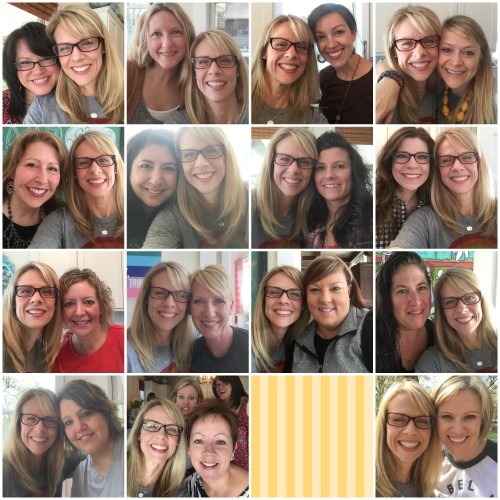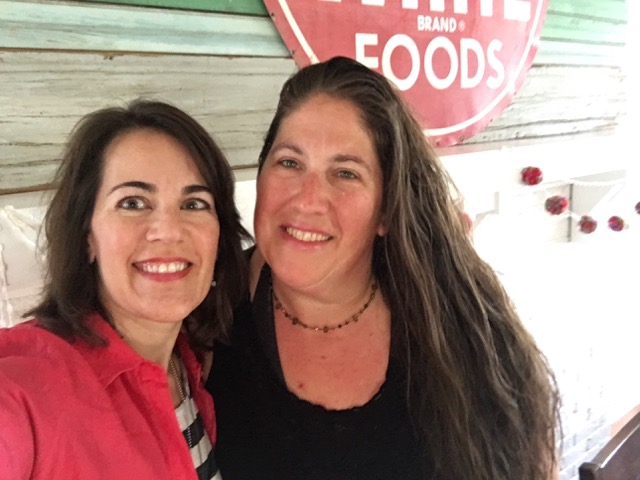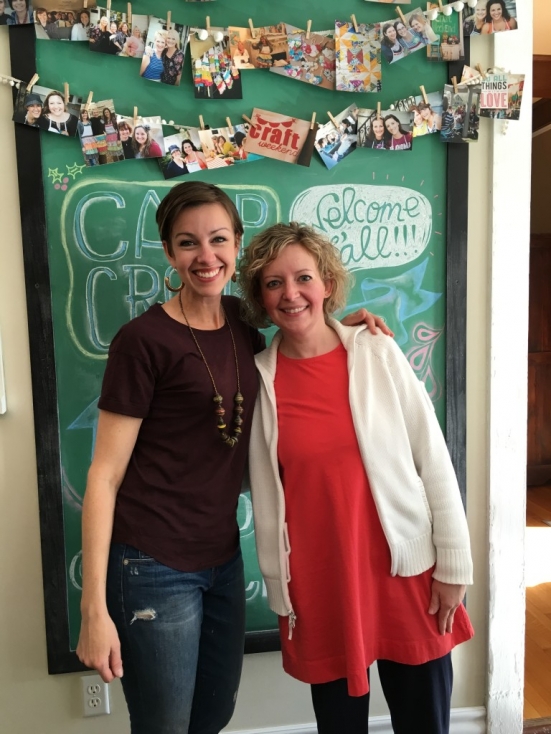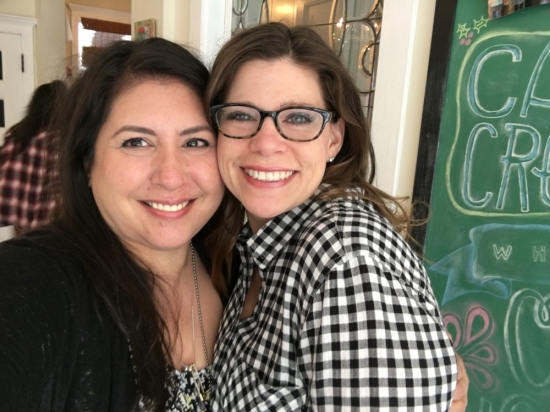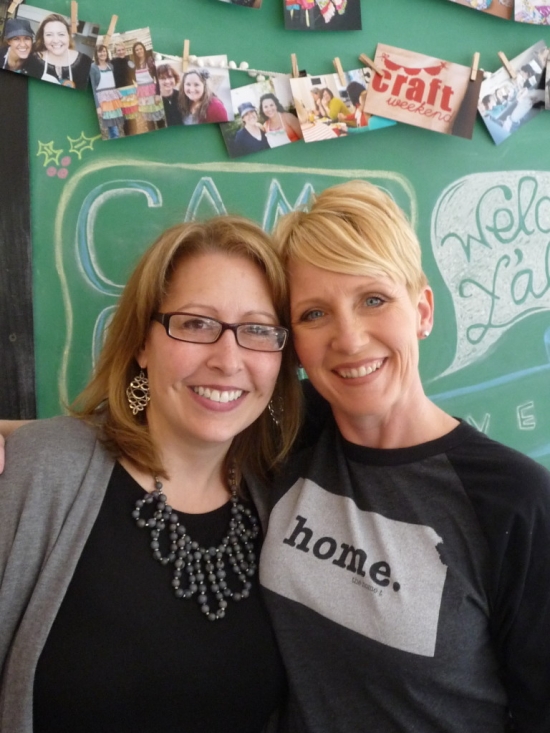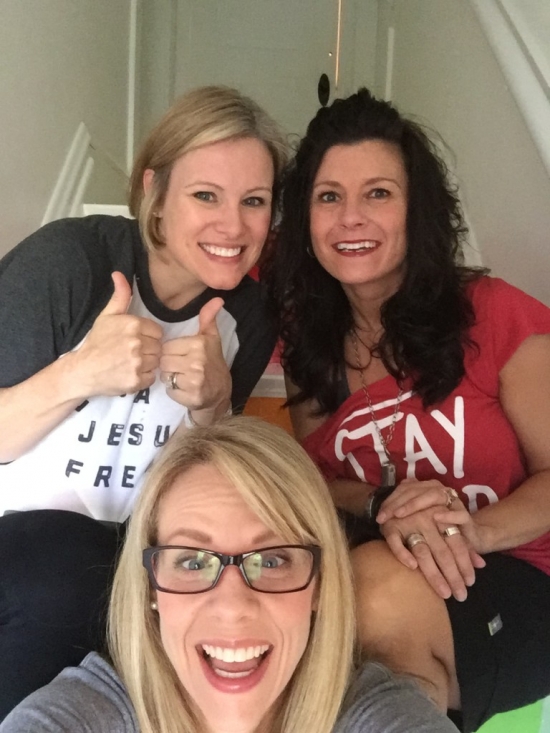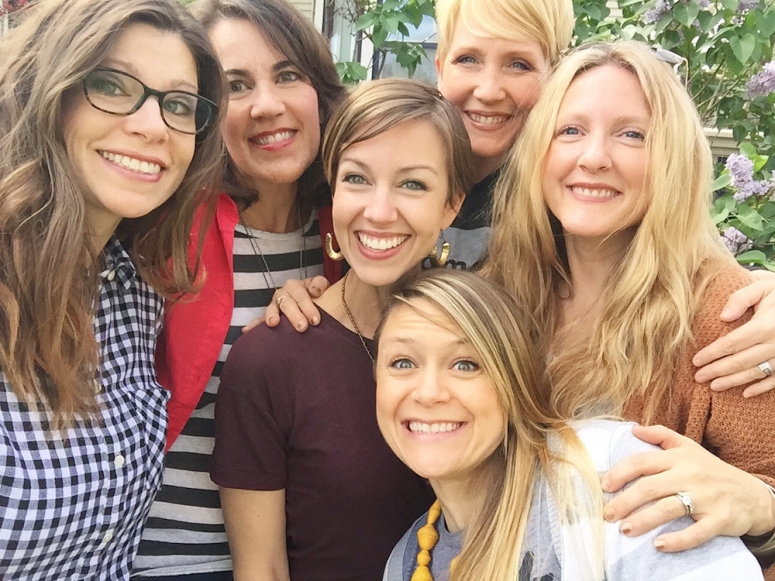 these women.
they have my heart in a major way.
they love the Lord in the fiercest of ways.
they are have big hearts for serving women… digging into their faith in jesus… and loving everyone around them.
i was truly honored to get to spend 5 days with these really cool chicks.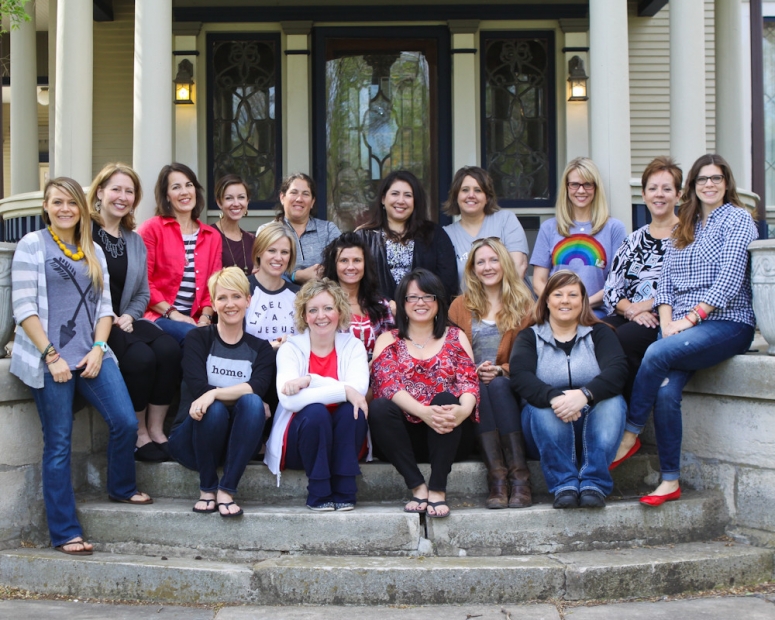 And these campers?!!  i have all the heart eye emojis for them!
what a special group!
we grew together, created together, prayed together, learned, shared, cried and OH MY WORD did we laugh together?!!!
these women were hysterical!
i am so amazed that God would use the creativity he put in me… to turn into something like Camp CREATE.
He is so good!
i loved listening to the women share on our last night about how they had been changed by being at camp.
how they made meaningful friendships!
they got to learn about and worship God through listening and in their creative time.
and that they were rested an going home inspired.
because THAT is exactly what i have wanted camp to be from the very beginning!
It is seriously so awesome to watch God work through out each camp.
my heart is filled up!
i am so grateful to every camper and helper for all that it took to make last week happen.
and i slept for three days when it was over.
HA!
🙂

details about the next Camp Create will be coming in the next week.
stay tuned!