since january is usually the month where we make big plans to get organized, i thought i'd share what is working for us.
i am not an organizer.
i do not get excited about planning or purging or goal setting.
but by necessity i have to attempt to be at least SEMI-organized to keep us from missing practices, appointments, birthday parties & deadlines.
and because i am a grown up.
#lame
last year i bought these big dry erase monthly calendars.
these have been great for me because i am very visual.
if i see it on the calendar – i usually don't forget that event (not a guarantee… but 90% of the time it works).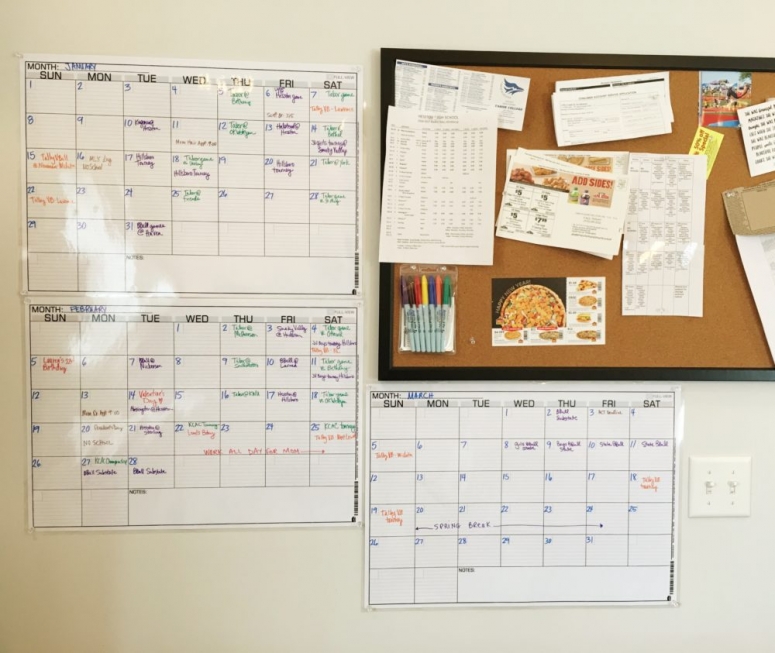 at the end of each month i erase and then add the next month so we can always plan in three month segments.
(in theory i do that… sometimes i forgot)
it's not fancy or pretty but it's what i need to keep up with these people.
i just pinned it to the wall with thumbtacks.
simple!
it's hanging right in the kitchen so everyone can easily see it, add to it & answer their own questions about when & where events are.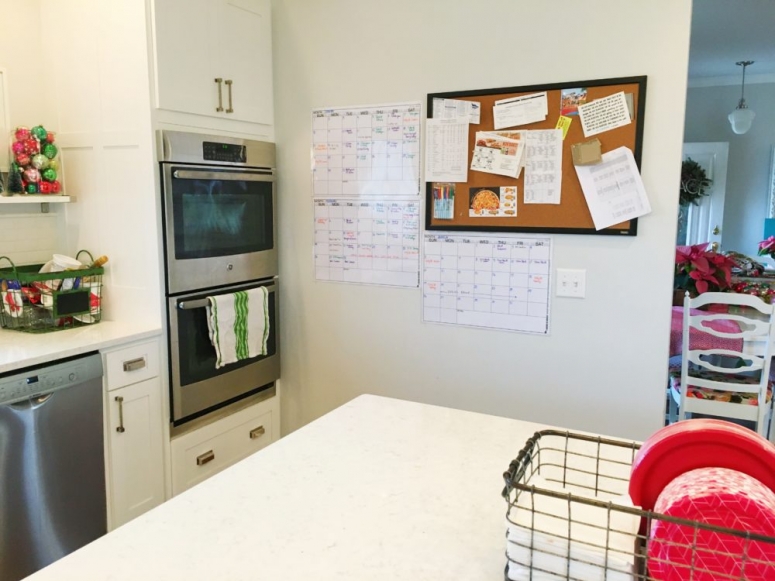 we use wet erase markers which is important because if someone walks by and wipes their hand on the calendar or leans onto the wall… it doesn't erase!
can you imagine?! that would be terrible!
these have each been erased many times and the calendar still looks very clean with no staining.
i ordered this set of markers at the same time as the calendars and just pinned the whole set to the bulletin board so i didn't lose any.
my black marker is missing because a certain basketball coach borrowed it and didn't put it back…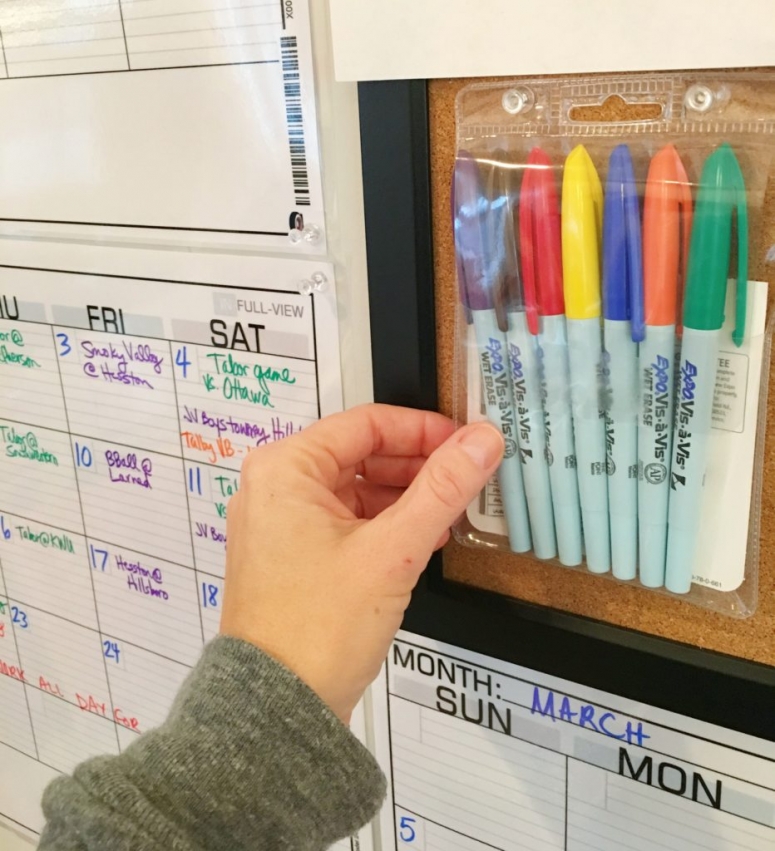 pretty planners are awesome! I love to look at them! but in reality that hasn't worked for me.
phone apps are awesome too! my husband only uses his phone for all organizing & that's a great system for him!
but what works for me is WRITING it myself and SEEING it often.
and seeing several months at a time.
happy january!
source – calendars / markers / bulletin board