life is moving along over here.
we have so many projects happening at once that i have shouted "we cannot do one more thing until we finish this list!" and then had to tell myself the same thing in my head 10 times a day.
i see all the weeds in the flower beds – "nope.  look away! they will be there next week/month!"
i see the junk drawers in the laundry room – "SHUT IT.  that mess will wait.  It is not on the list"
i walk by the fabric i bought for curtains back in december – "NOOOO! stick to the list!"
sheesh.
so i must push through… and not deviate from the crazy long list.
and i cannot wait to be done!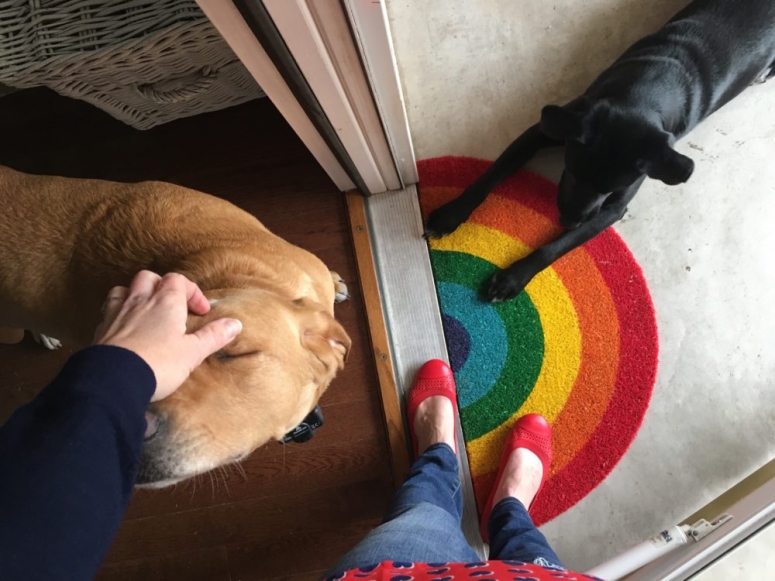 this rug!
i love it so much!
although… do not leave it out in a huge week long rain storm… it will fade a lot.
boo.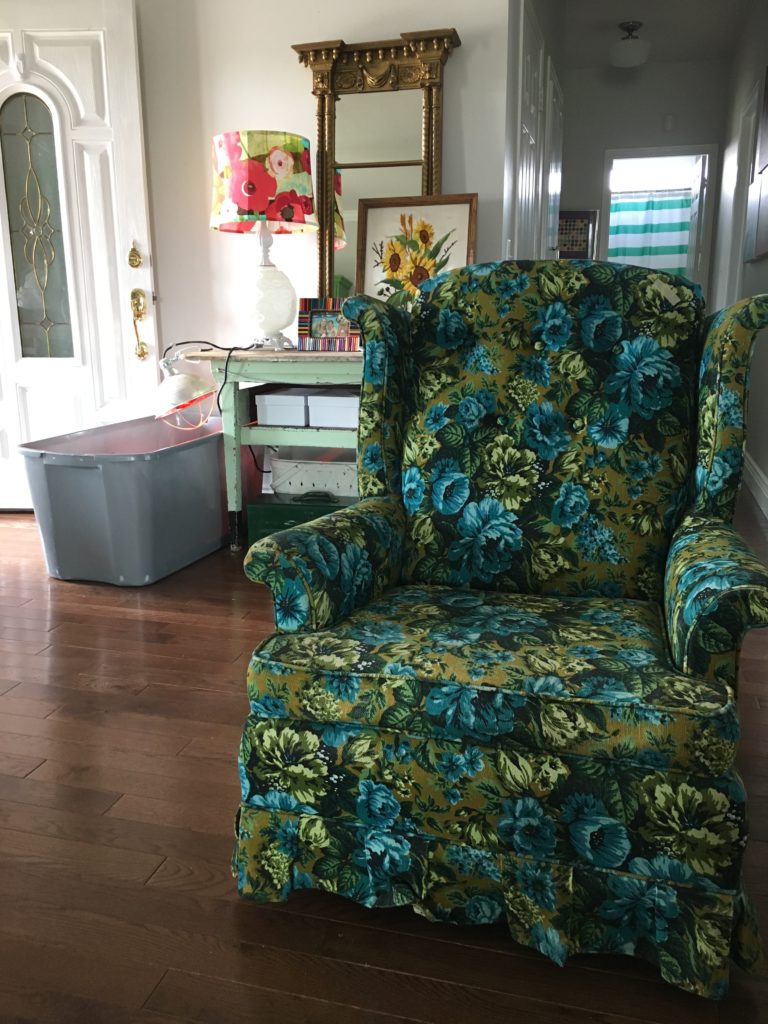 my mom found me this super great vintage floral rocking chair and it is IN the living room now.  🙂
it's my new favorite thing.
behind it you can see the box where the baby chicks were living for a few weeks.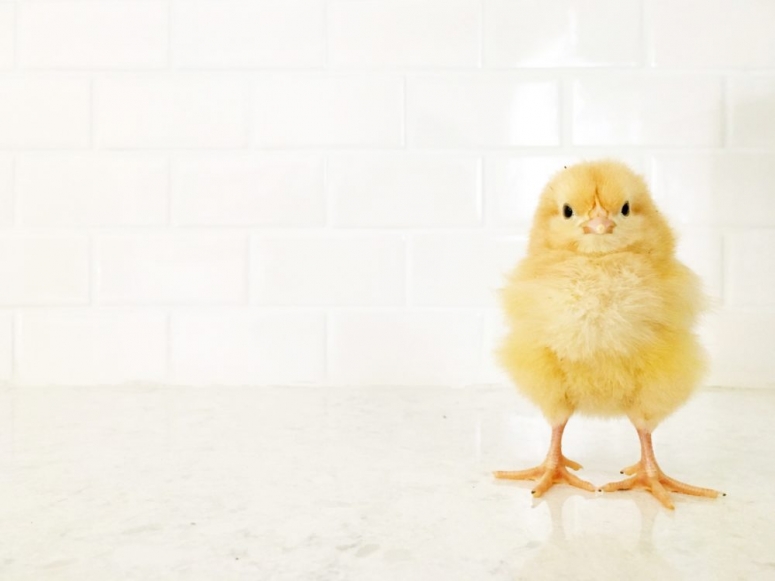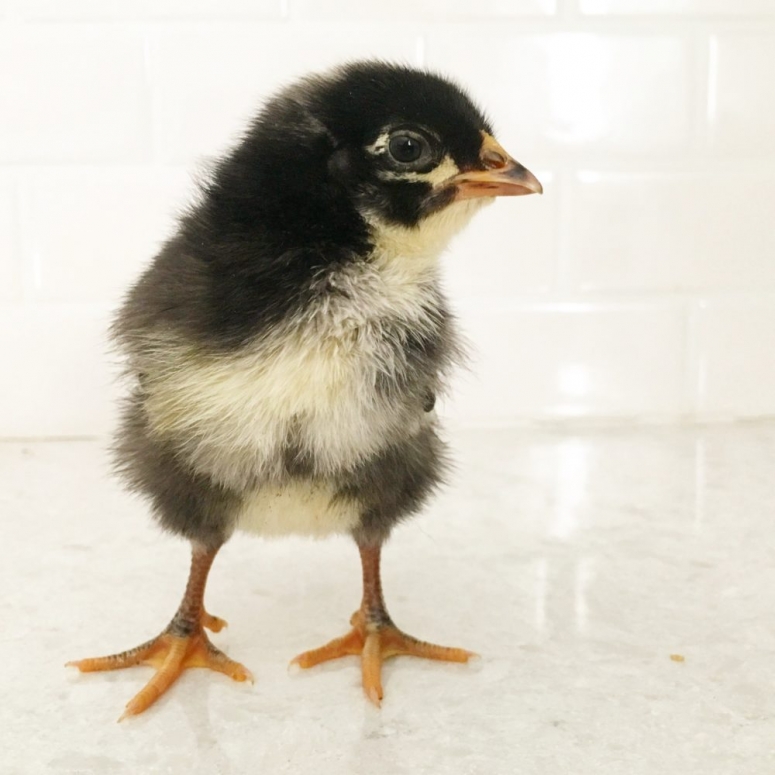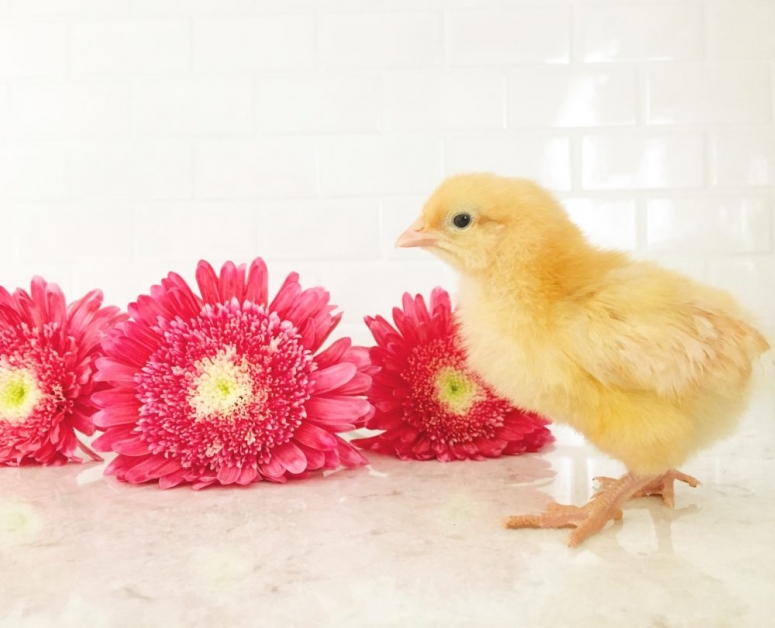 they are out in the coop now – too stinky to keep inside for long.
we got 3 barred rock and one buff orphington.
we'll see if they are all girls… fingers crossed!
we aren't allowed to have roosters according to the city rules.
and also roosters are loud!  no thank you.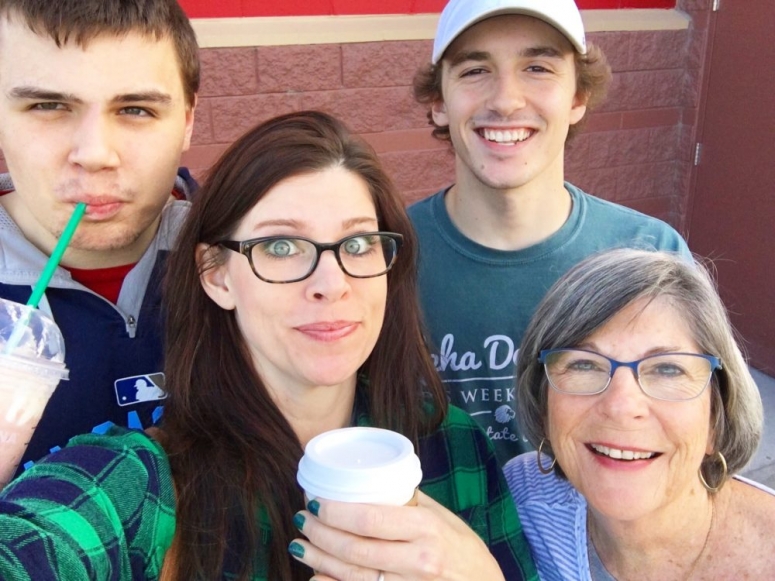 over the last few months we have been to SO MANY volleyball tournaments.
sometimes siblings come, sometimes other family, sometimes it's just me or just craig.
we were in Kansas City for a three day tournament last weekend.
i have never seen anything like that – 70 something courts??? CRAZY!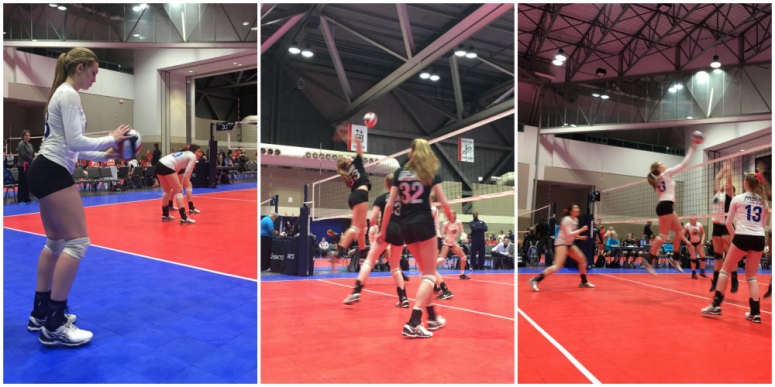 between games we got to do a little antique shopping in the West Bottoms in KC.
it was faaaaabulous.
this is me trying to get craig to appreciate this cabinet and want to buy it for me.
he didn't bite.    #sadface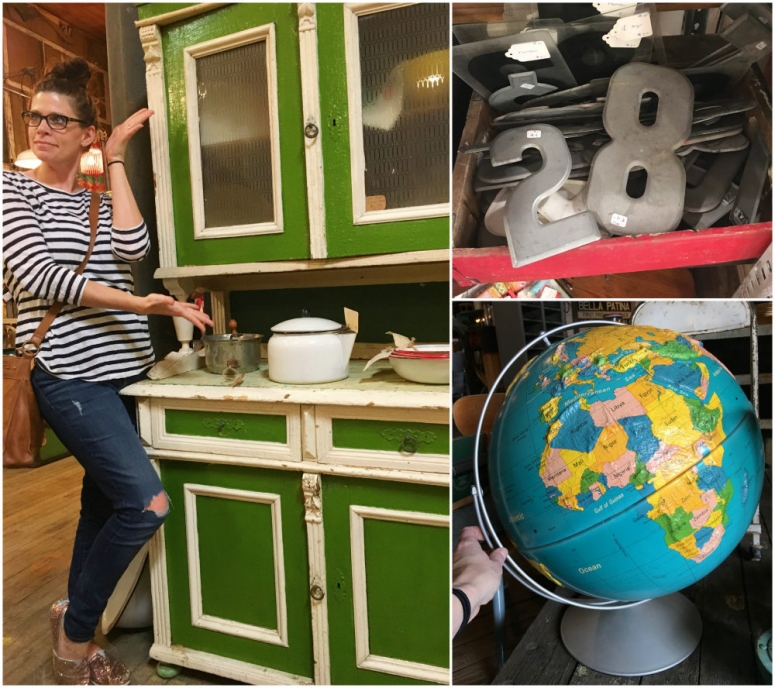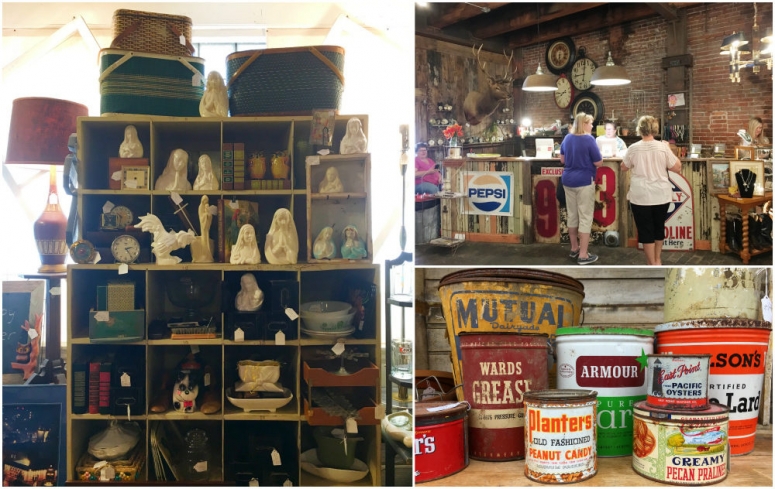 it was a really great place to find junky treasures.
i could've shopped five times as long as i got to… no one else was as excited as me about the antiques.
can you believe i didn't buy that rainbow afgan?  or the jesus paint-by-number?? I have a collection of jesus pictures!? what is wrong with me?  it's amazing!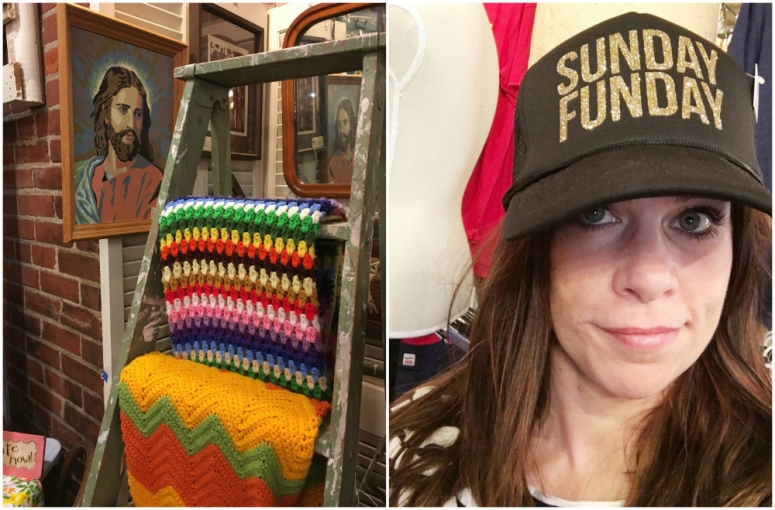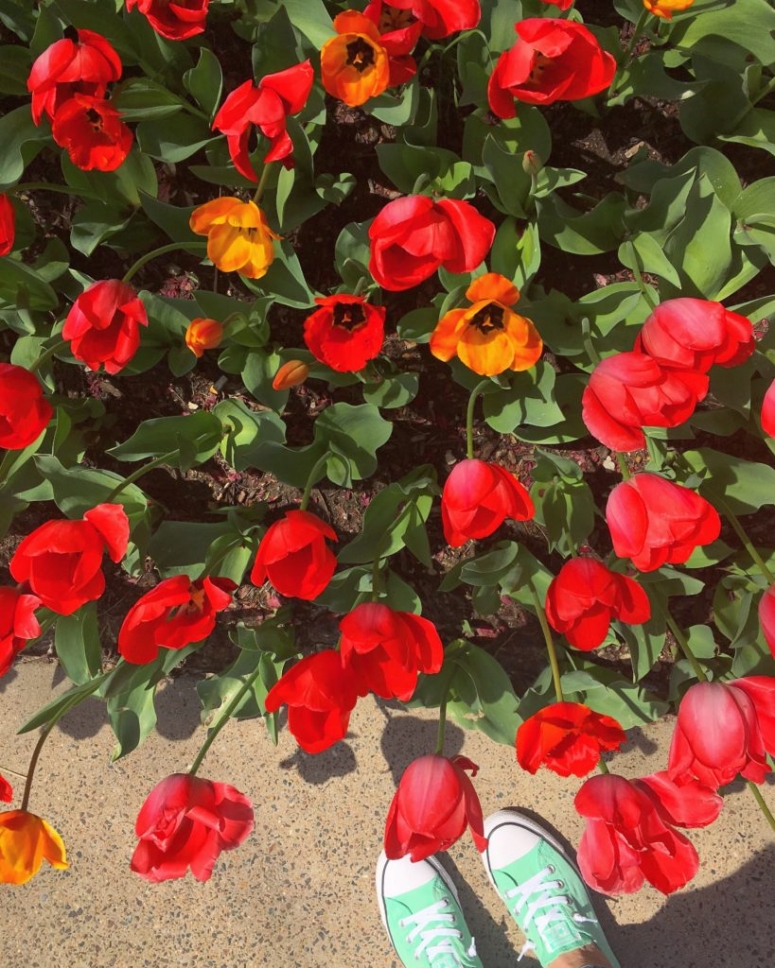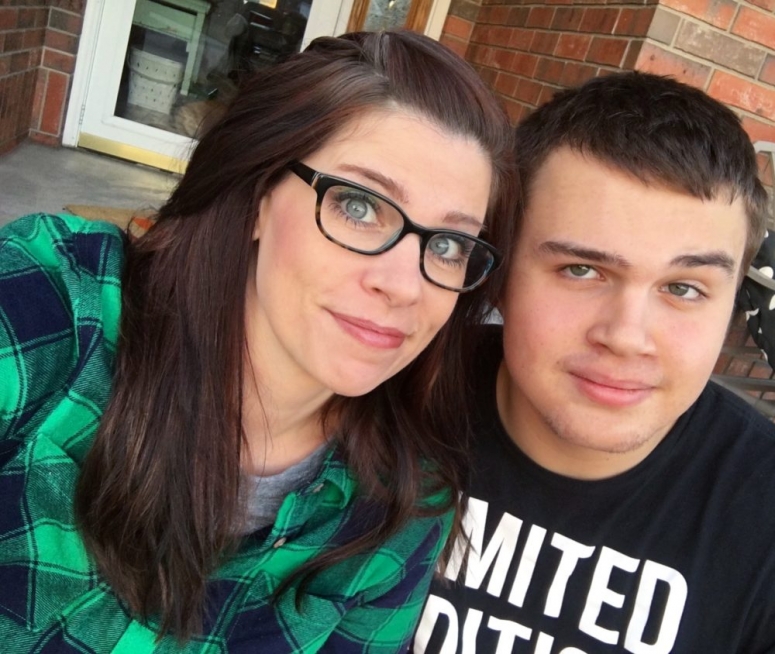 i'm jealous that sean can do that eyebrow thing!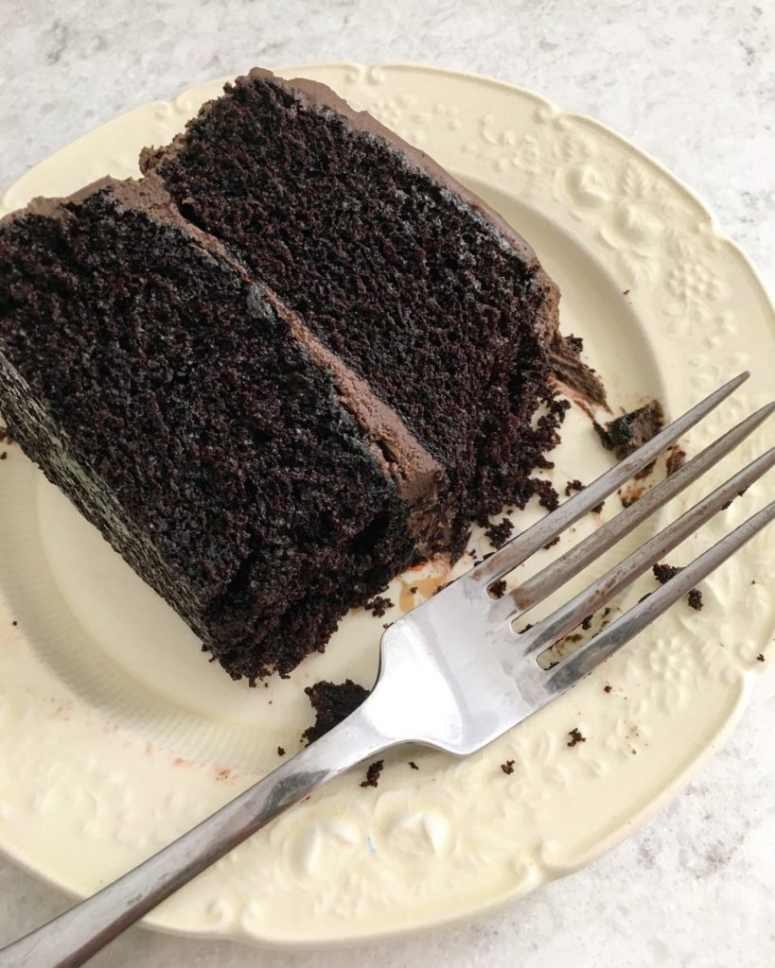 annie is such a great baker!
she made this cake just because she wanted to – and it was soooooo good!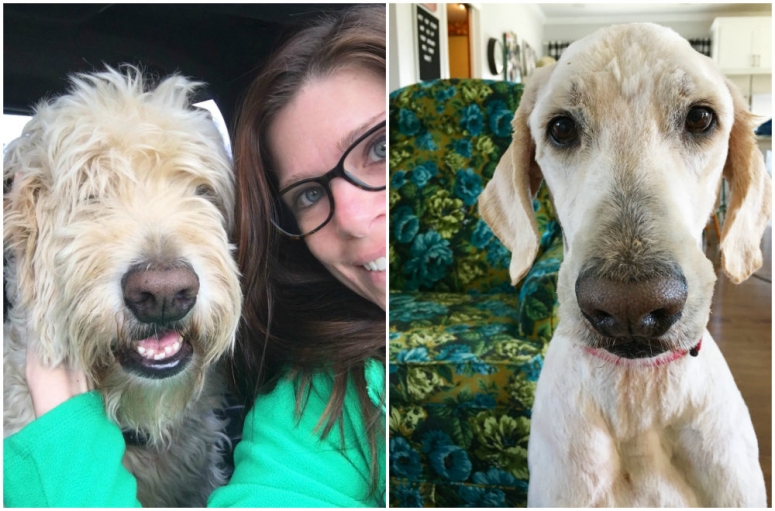 waffle finally got a much needed haircut.
He loooooves not having all that hair – runs around all happy and funny after the haircut.
and i am happy to not have hairballs floating all around the house.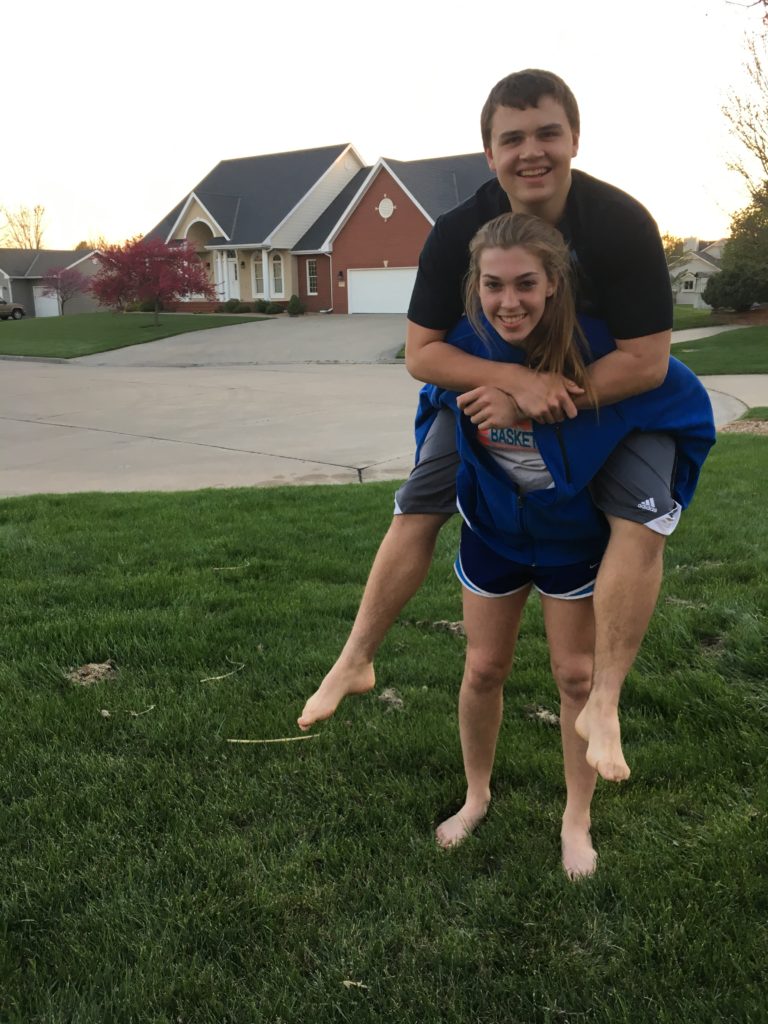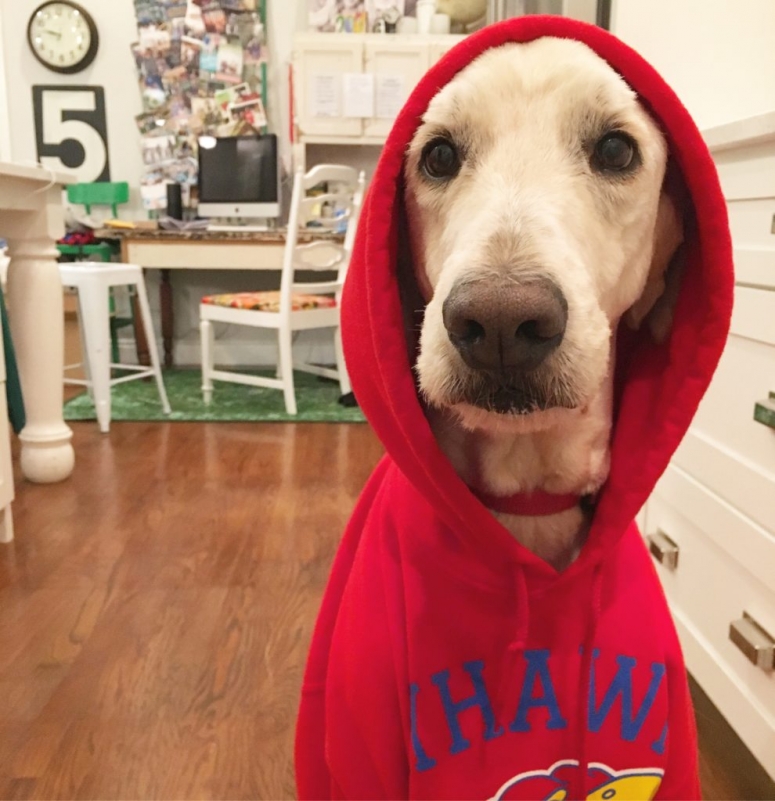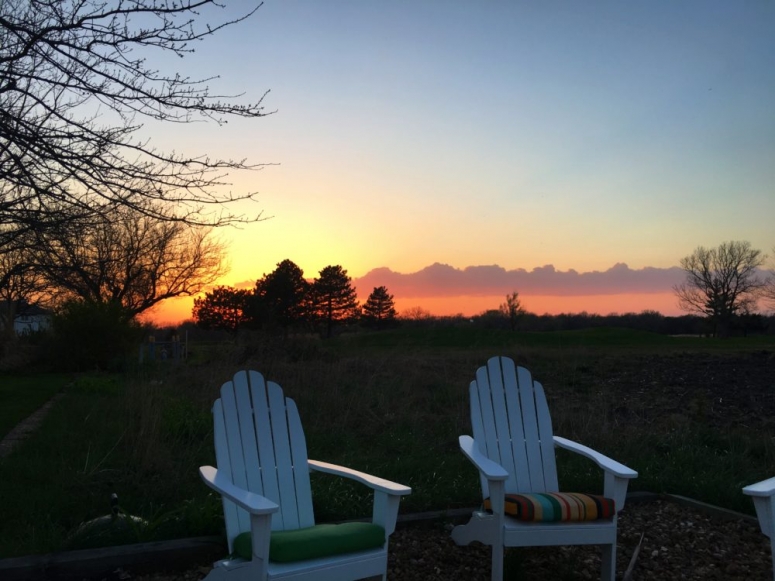 our first sunset of 2017 out in the firepit.
so happy to have so many more this summer!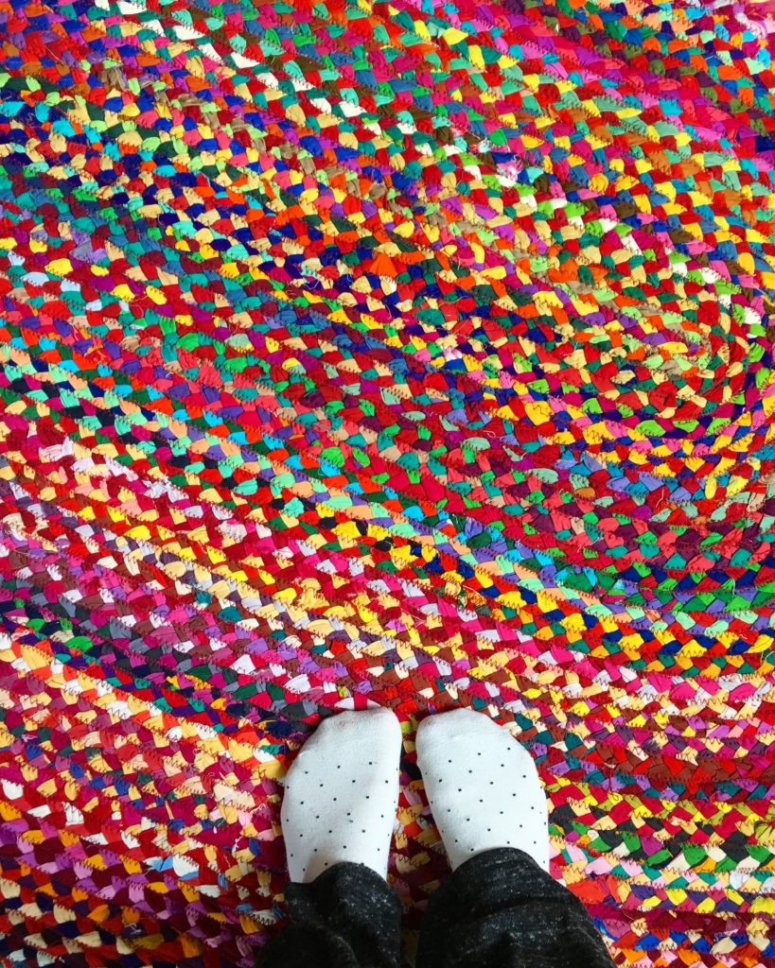 i got some new rugs – i ordered from home depot because they have free shipping and you can return anything to the store.
this one was a total win!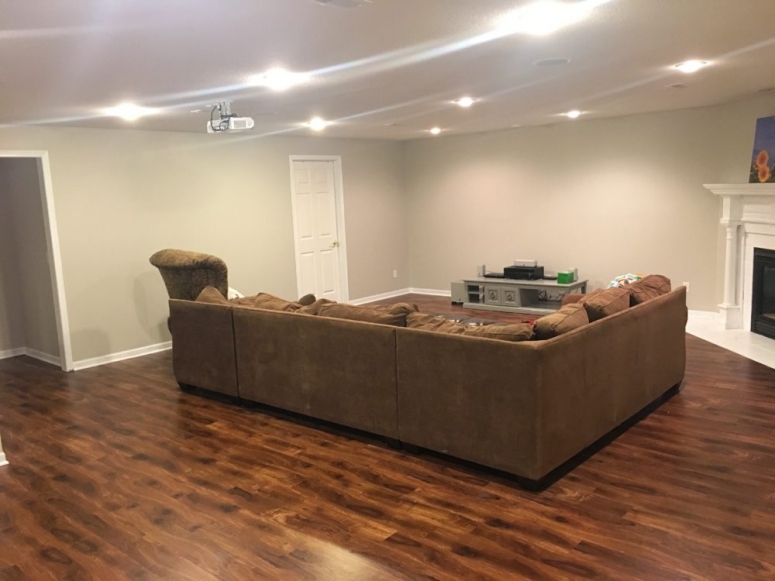 one of the projects we are working on… (craig i mean) was putting in new flooring in the basement!
it was all carpet down here before.
and now it's this awesomeness!
time to bring on the fun details like pillows, art work,  furniture etc!
we watch movies down there with the projector – like a movie theater – kinda.
way to go mr. duerksen!
i found this table & 6 chairs on craigslist for $200.
it looks exactly like our current craigslist table but it has two big leaves to seat lots more people.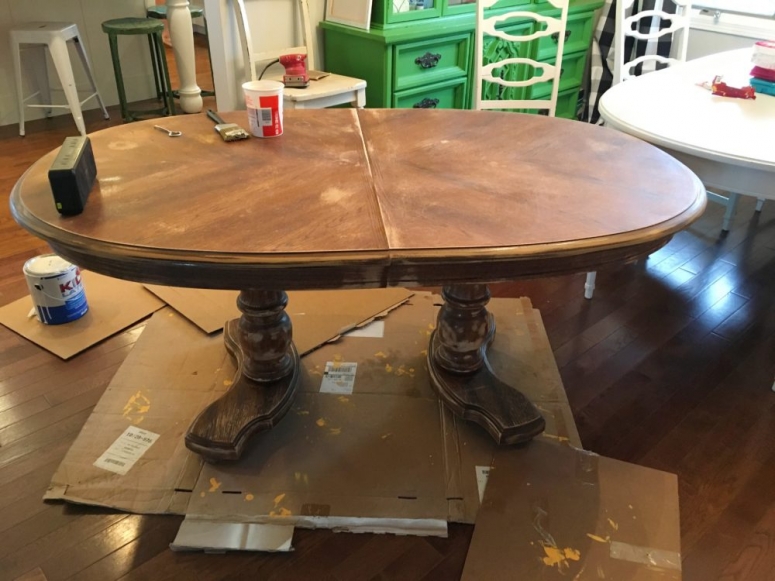 i sanded, primed with KILZ2, painted with Behr Premium Plus Ultra Pure White and sealed it with Minwax Polycrylic Protective Finish.
three of the chairs weren't worth saving but three of them were.  🙂
but we already had six from the first CL table purchase.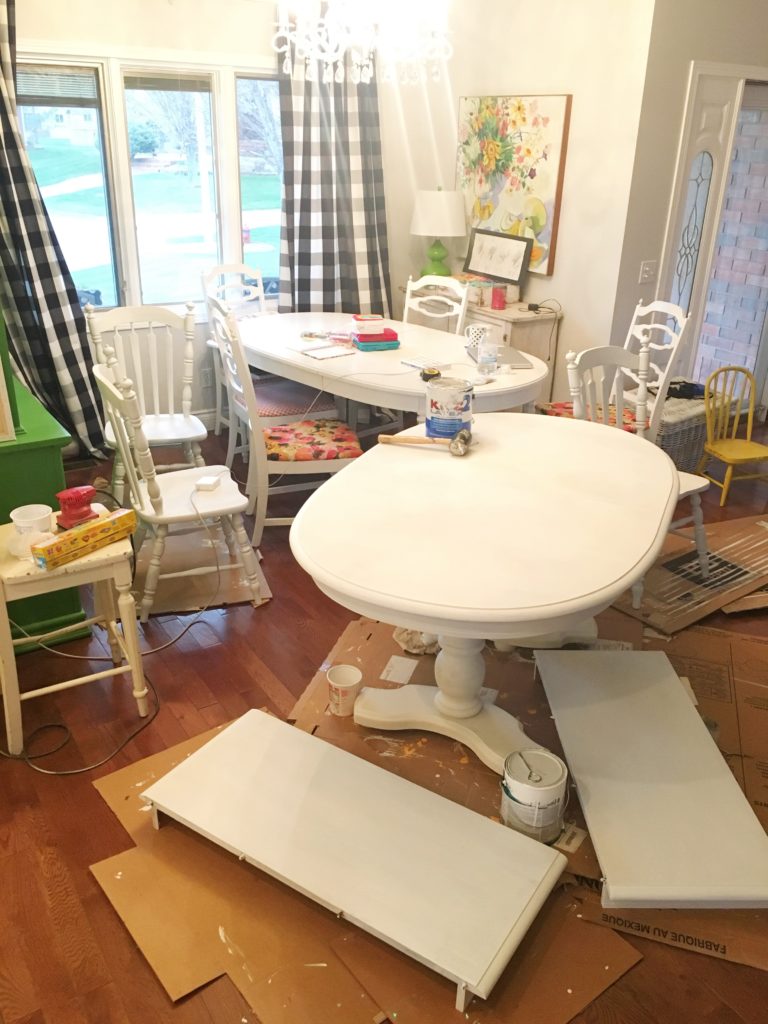 and now we can have more than just our family at the table!
finally!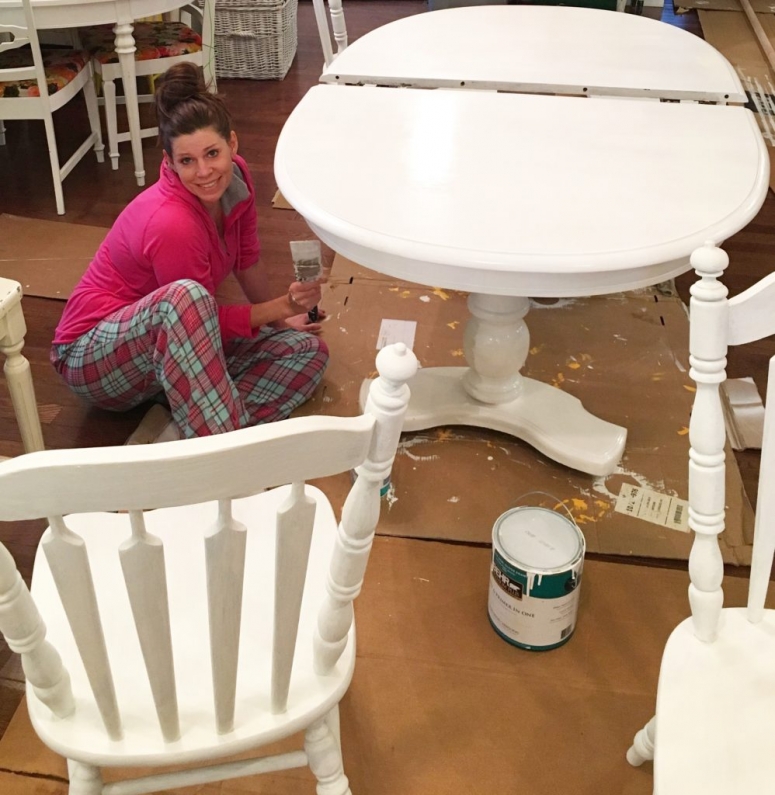 you can see the pics from the first CL table -click here…. there was also a hutch and two buffets in the deal!
and to see what we did with them – click here!
the house looks a lot different now but that shows the first steps.  🙂
craigslist is the BEST!