way back in june, mr. duerksen & i caught a flight super early in the morning and hit chicago for the weekend – no kids!
our airport is pretty small but we DO have a dunkin' donuts so i make sure to start a flight off right!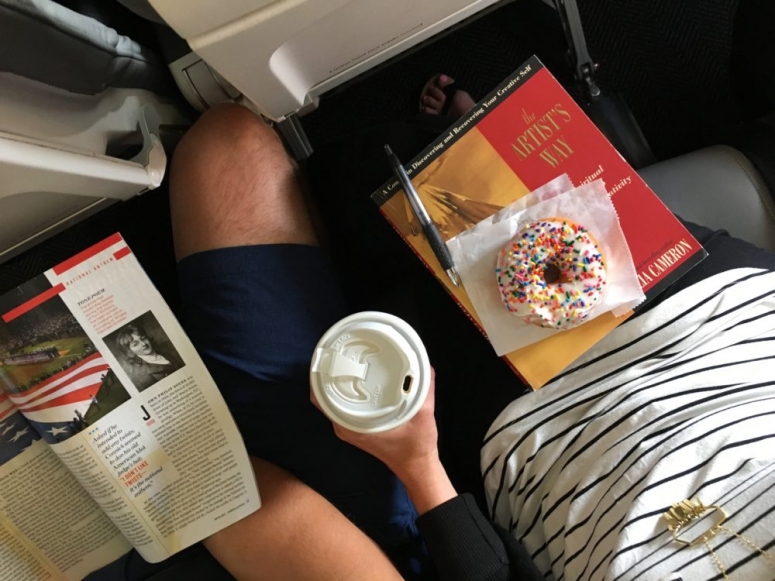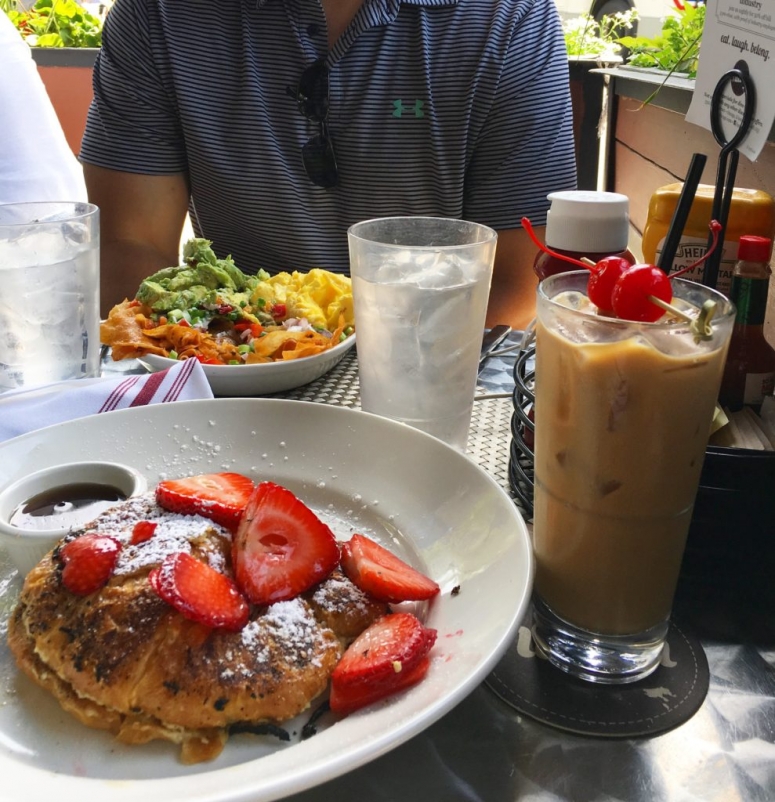 our first stop was brunch at Hutch American Bistro.
we were just walking by and it was packed so we figured it must be good.
9 times out of 10 if the weather is even halfway decent we choose to sit outside to eat.
and i always choose sweet and he chooses savory.
i ordered the Strawberry Croissant French Toast filled with mascarpone cheese and an Iced Macchiato with vanilla & carmel vodka – YUMMMM!
i have wished for this meal again so many times since!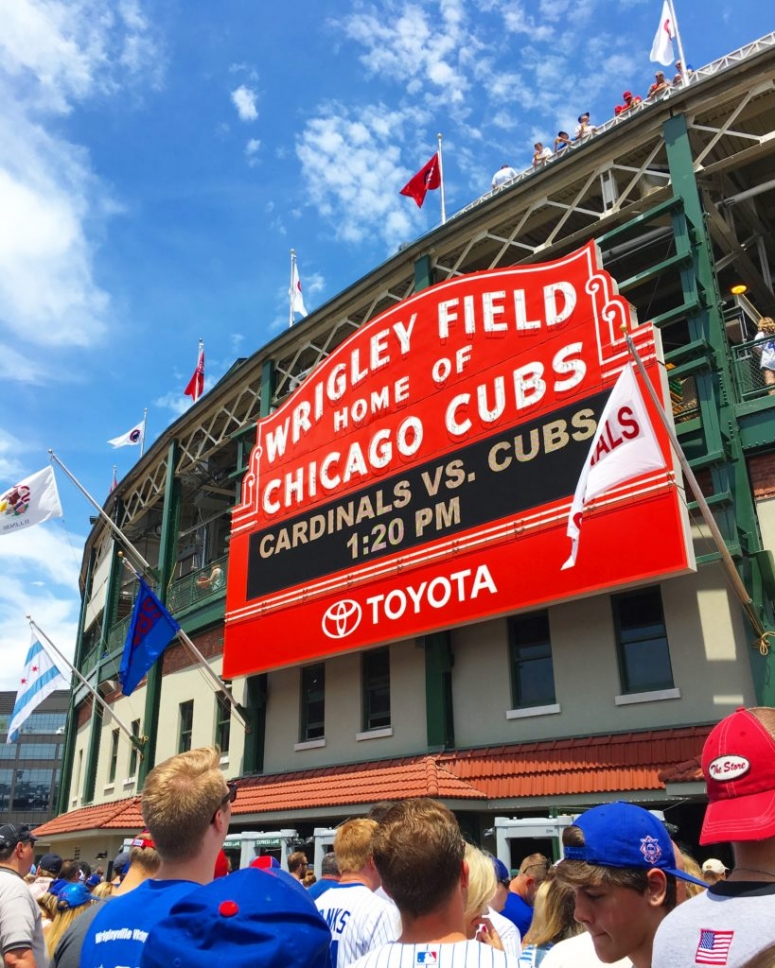 on the flight that morning we decided to go to a Cubs game.
it had been probably 15 or more years since the last time i'd been to one!
we walked from brunch to Wrigley Field and it was as wonderful as i remembered.
it was a perfect day for a baseball game!
and the Cubs won!
it was such a fun environment – everyone was so happy out in the streets afterwards!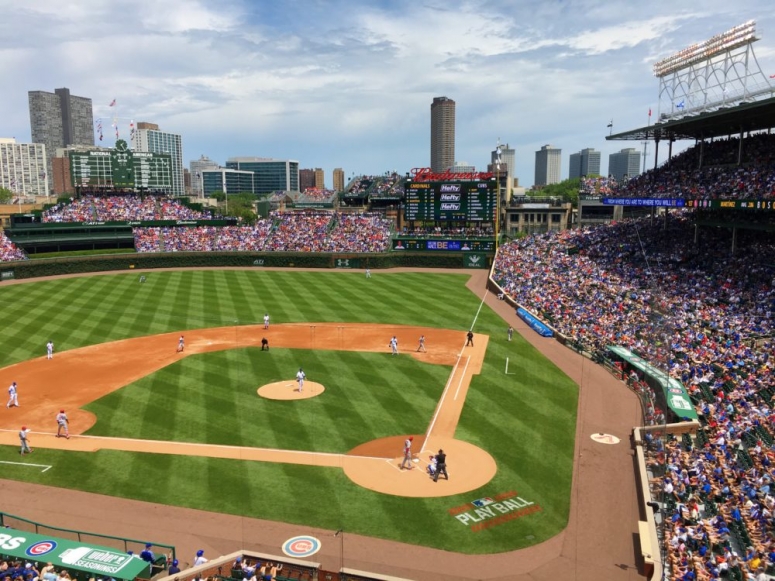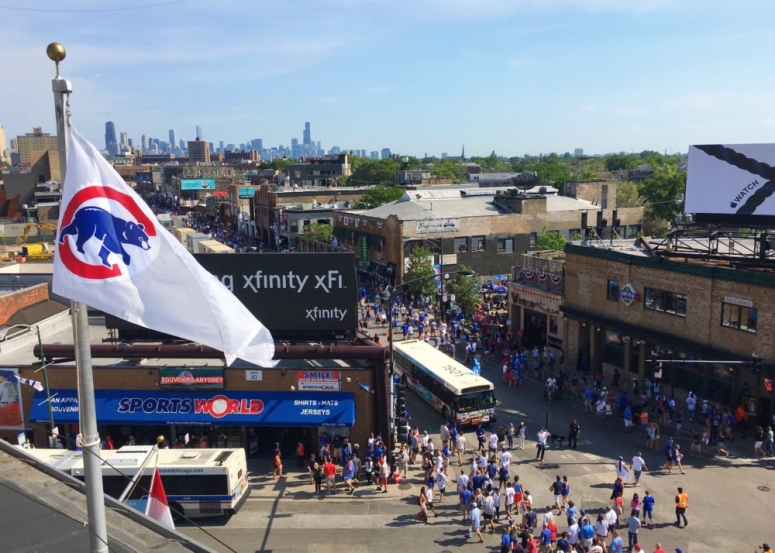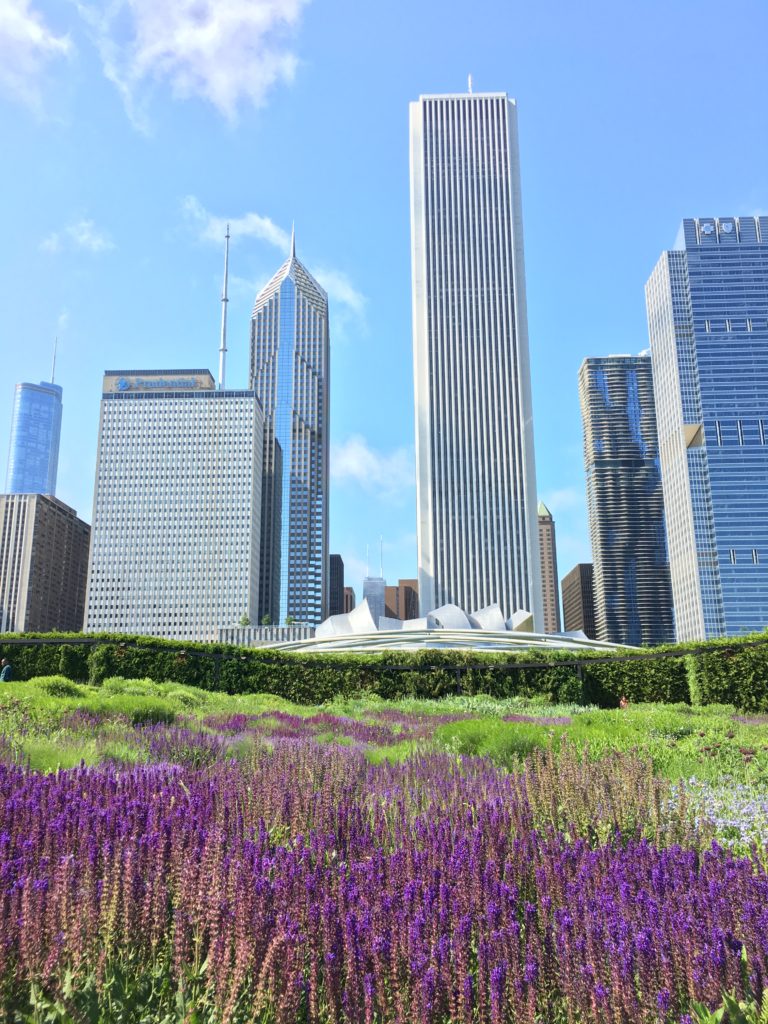 the rest of our day was spent wandering around the city.
we did some sight seeing, some shopping and lots of people watching.  🙂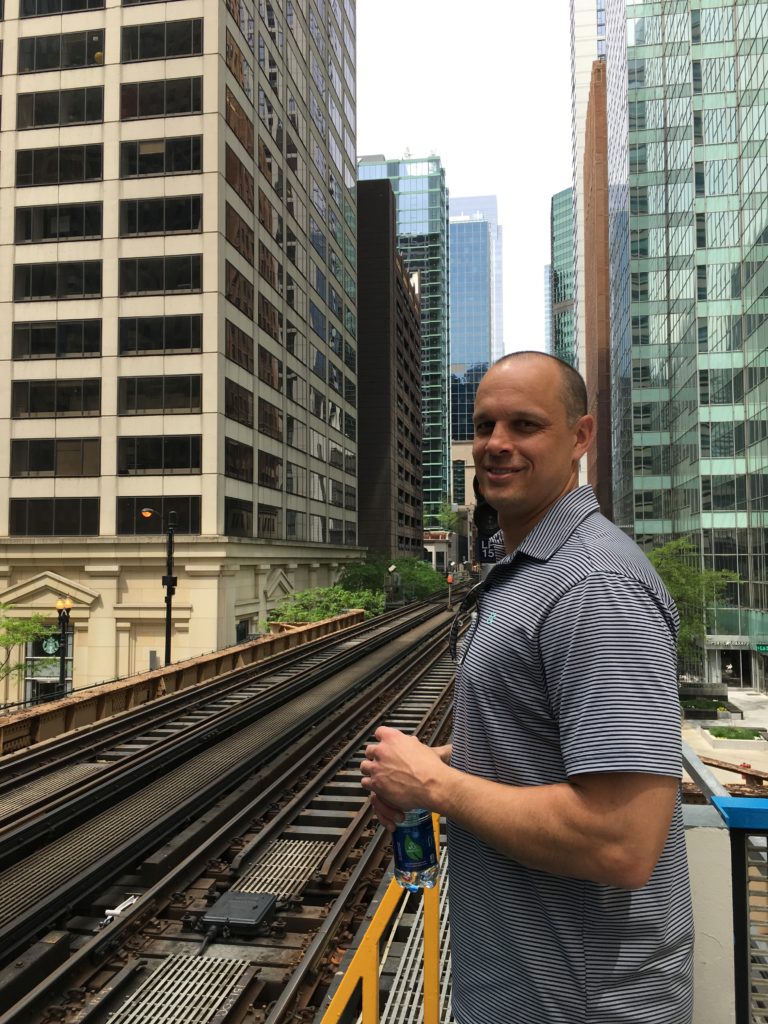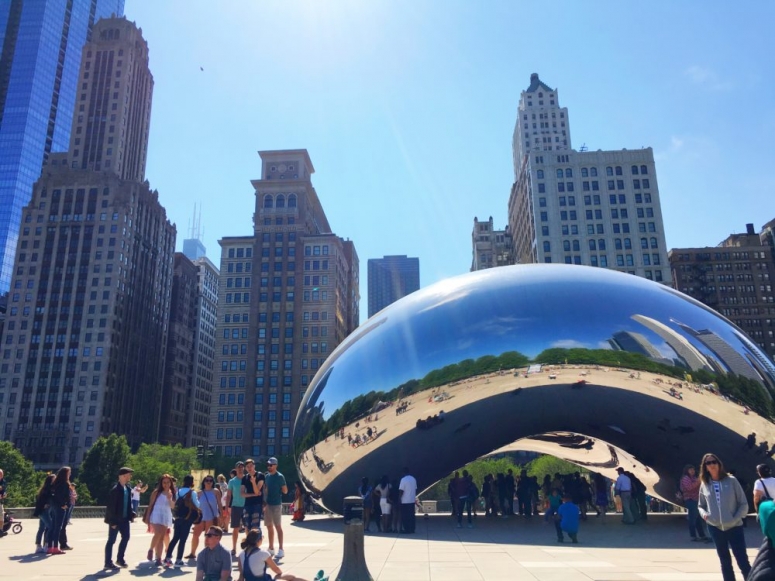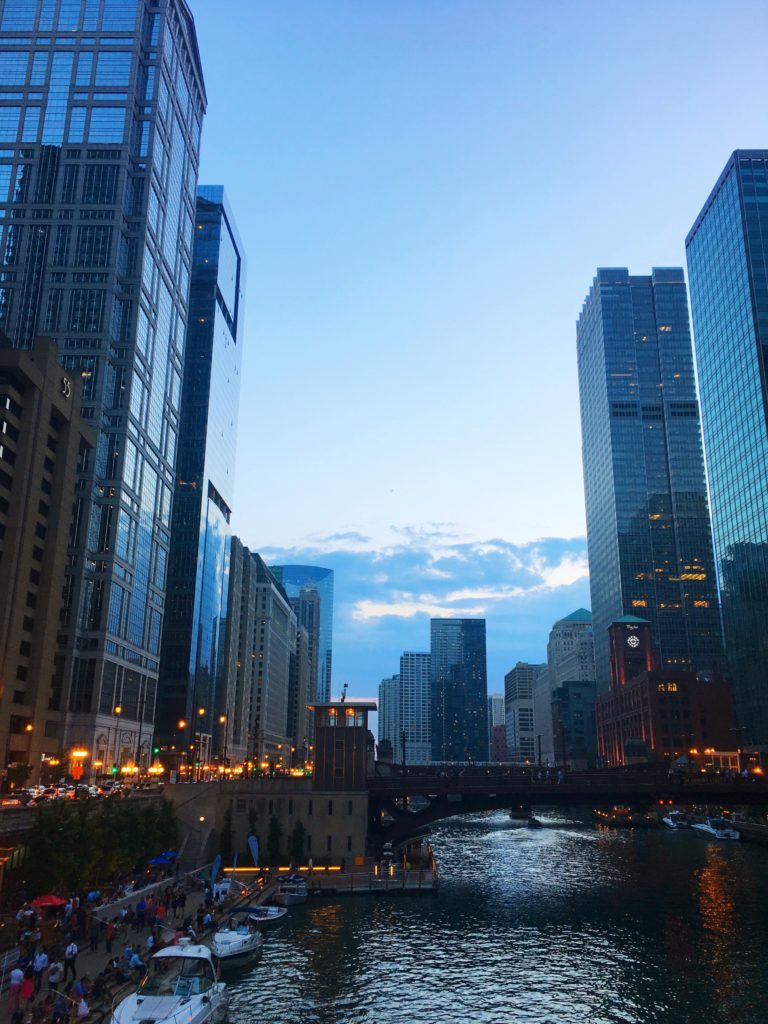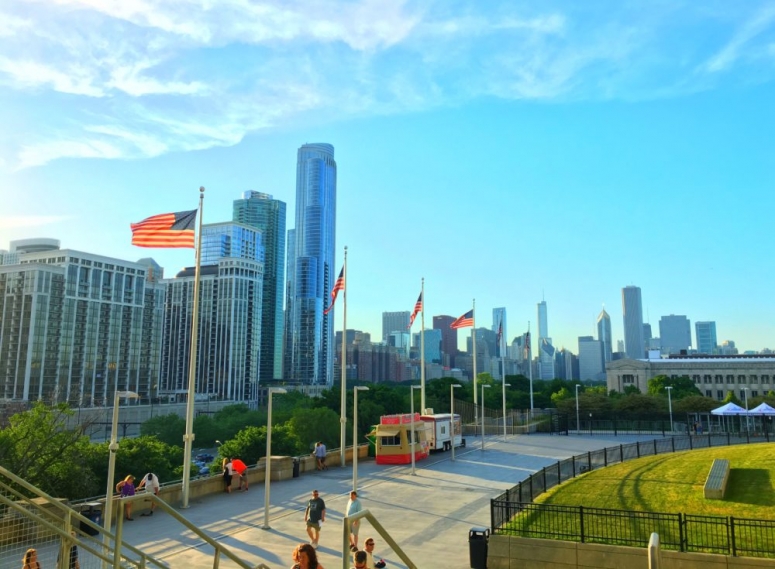 on sunday we met up with old friends for lunch which was relaxing and sweet.
and the best guac i've ever had!
i'm so glad they had time to see us!
and then we finally got to the whole reason for our trip…
the U2 concert at Soldier Field!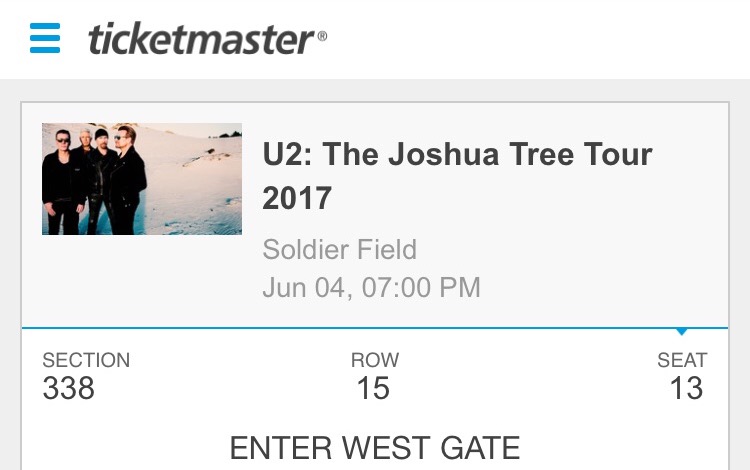 we did the math and figured out that this was our 7th U2 concert with our chicago friends dave & jenny.
we've been doing this together for a long time!
i remember bring pregnant for at least one concert and it wasn't with annie.
so many memories from all those years!
we had such a good night!!
the best weather…hanging with our besties all day… the lumineers opened…  and then U2!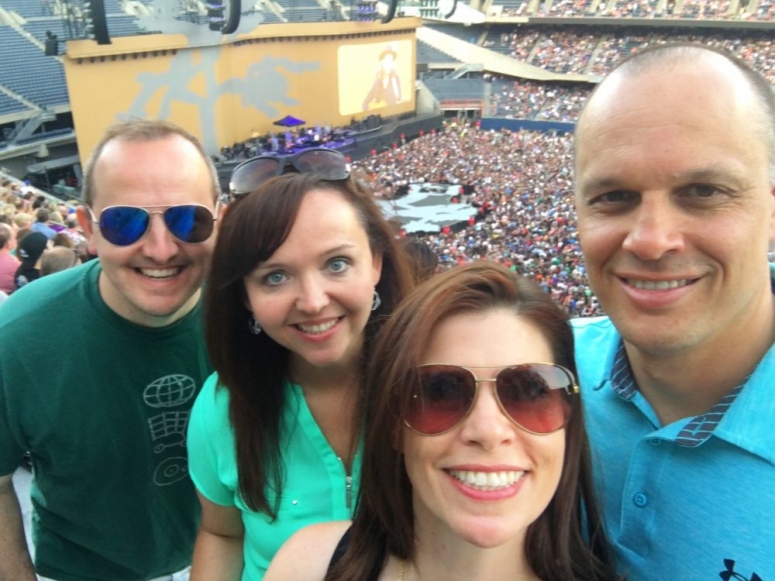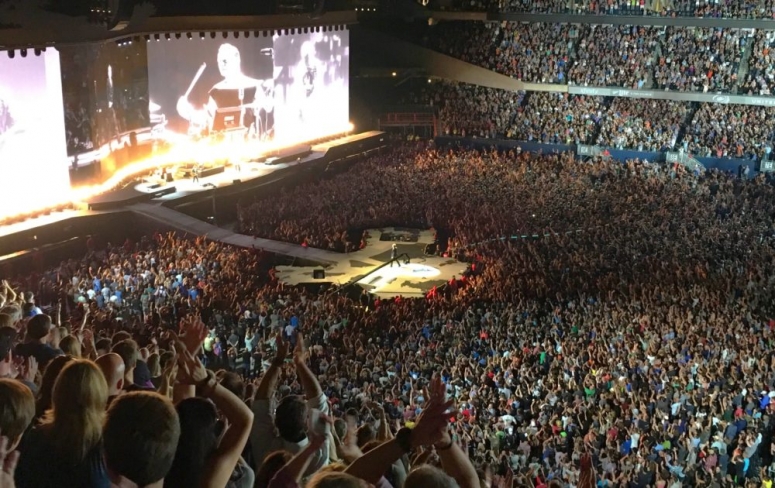 before we left the city we were sure to get some chicago style pizza too.
i love any time that i get to escape with craig.
he's my favorite.
🙂