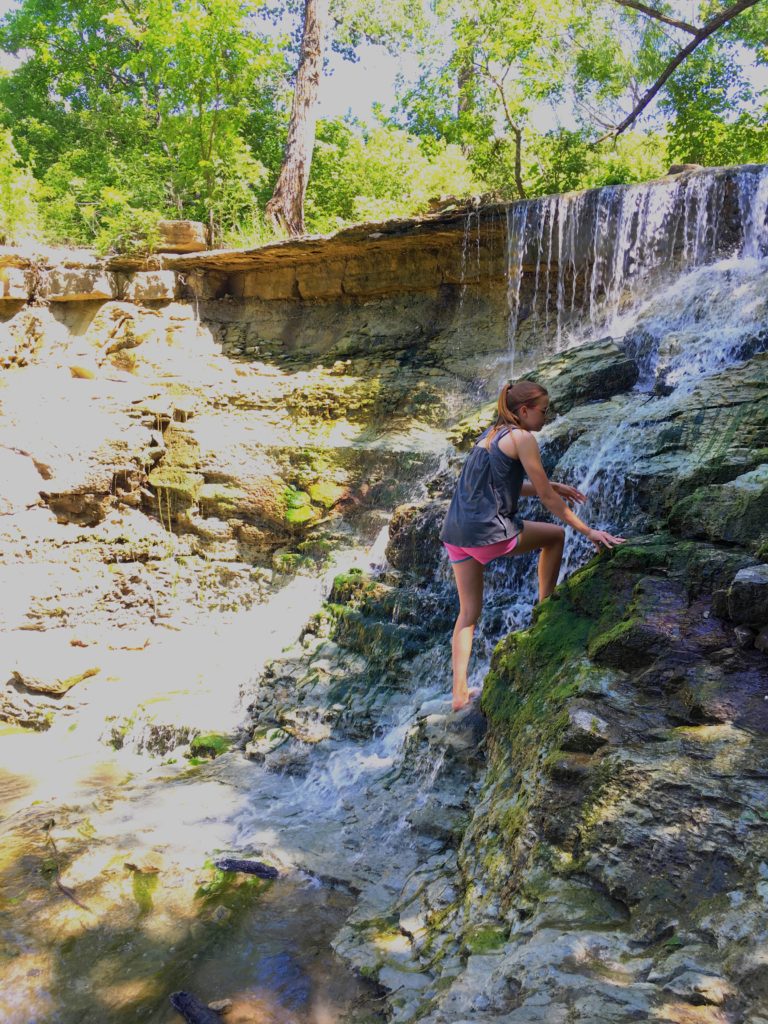 we only made it to this waterfall once this summer!
that's a total bummer.
we never know what we will find when we turn down the path towards the water.
this year the water level was low so there was not much to explore.
but being outside on a beautiful day is always good!
and we added this day to the many memories of coming here together.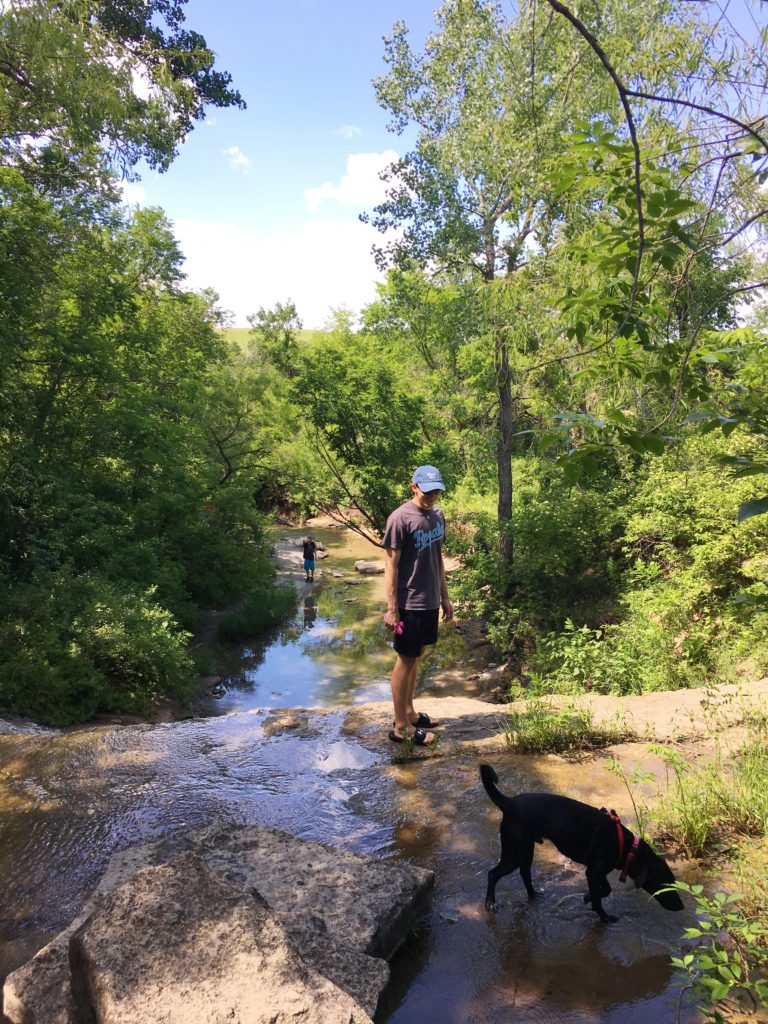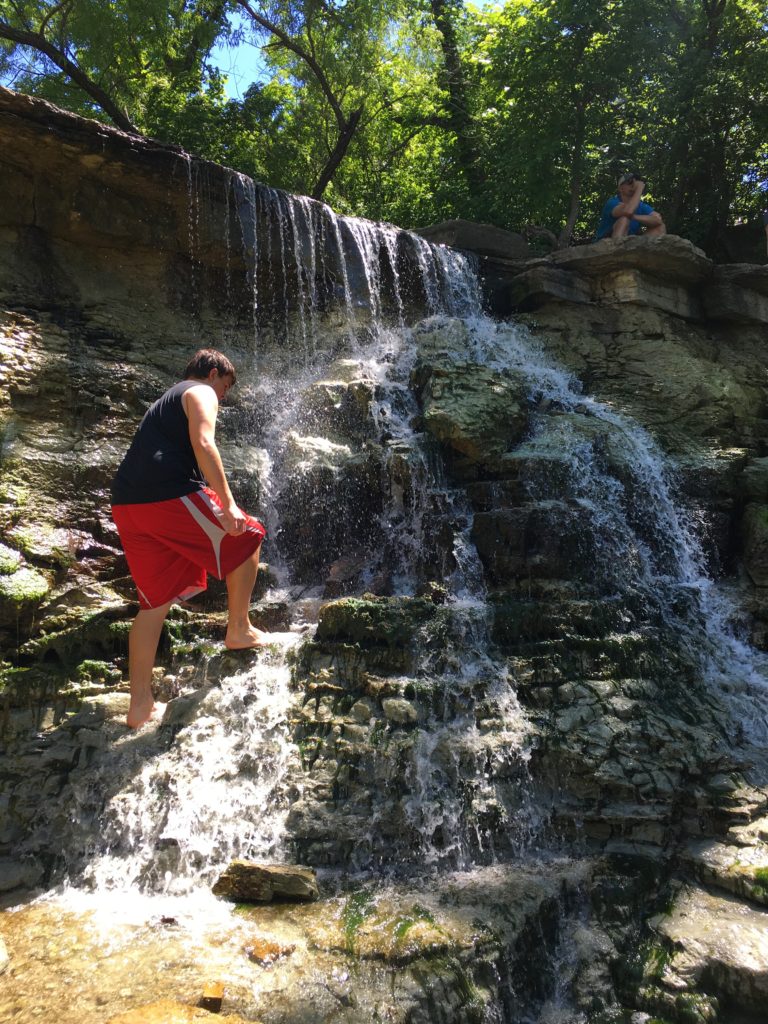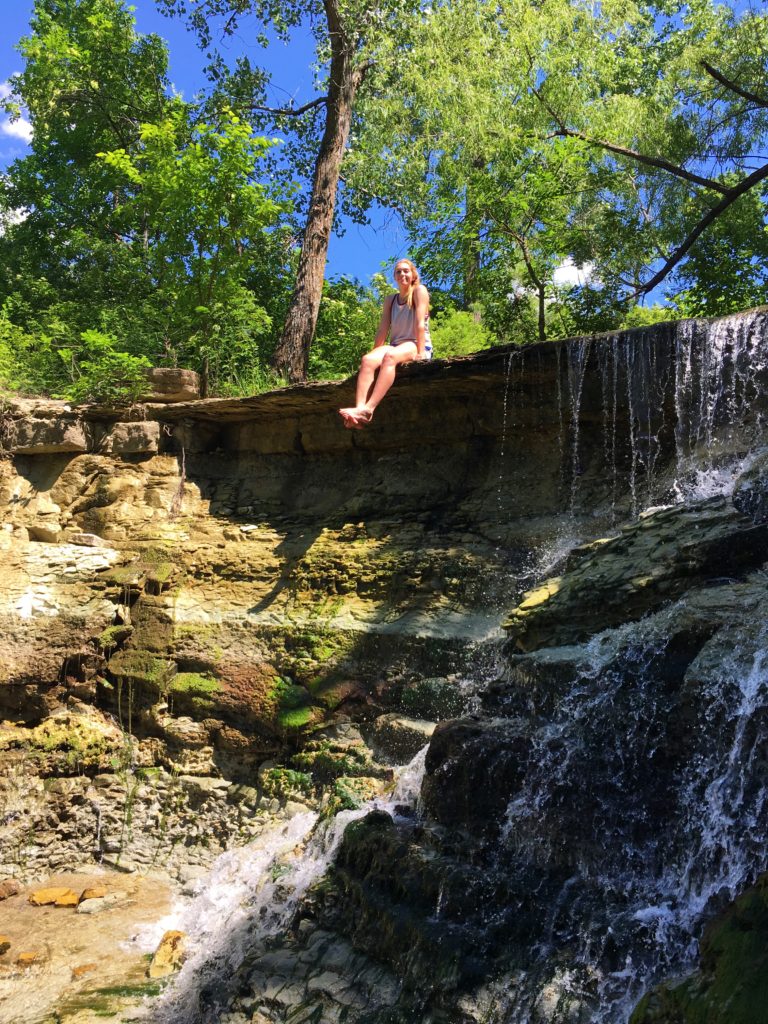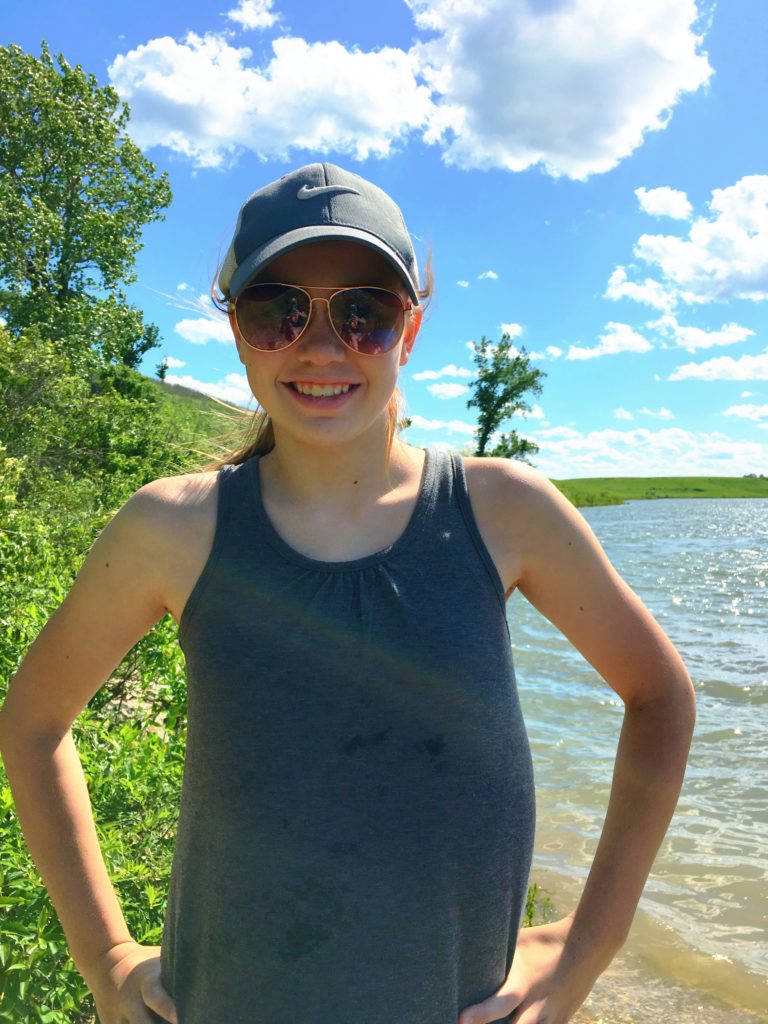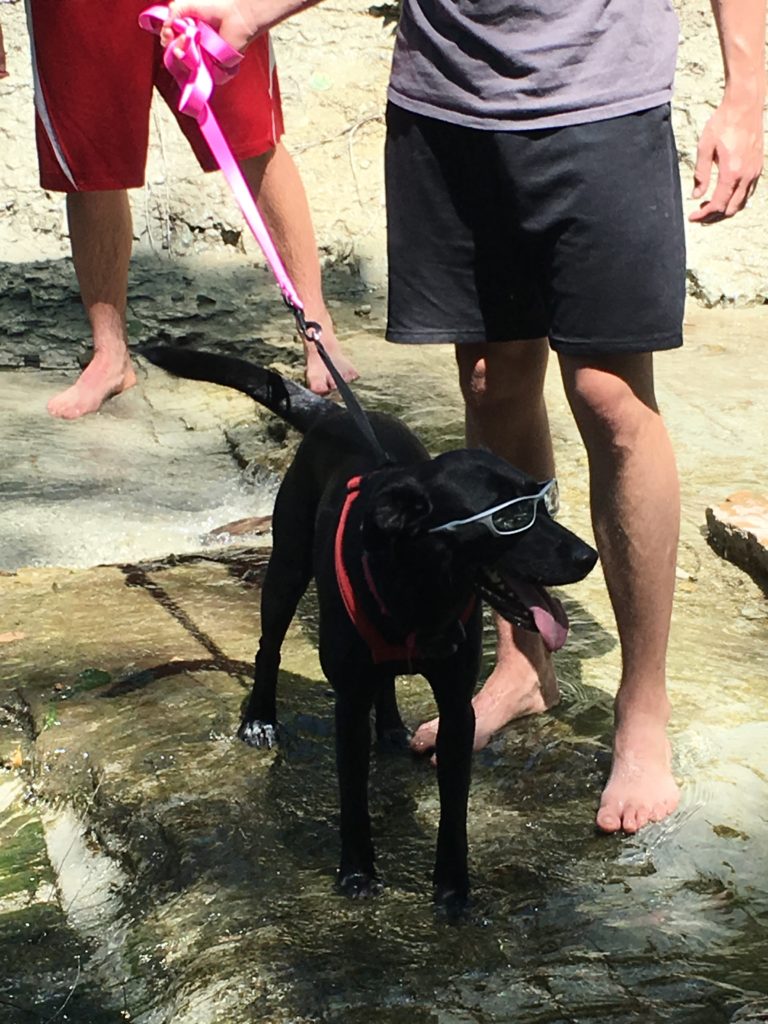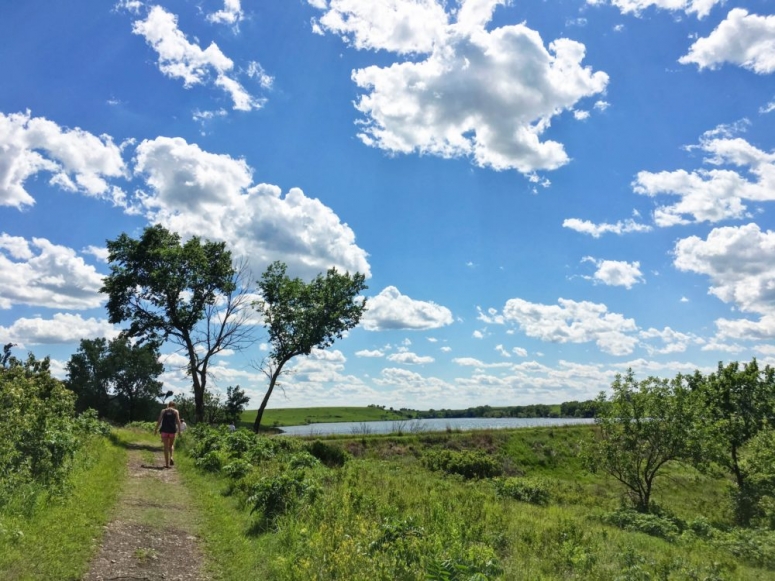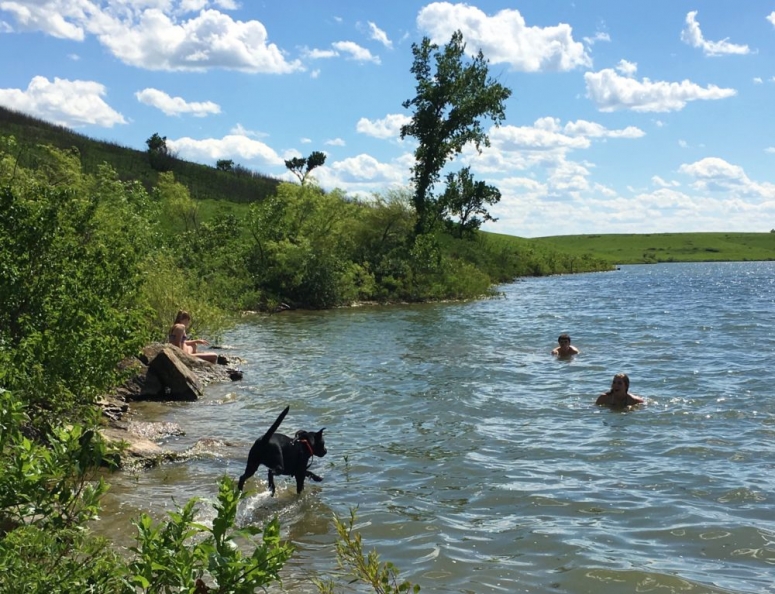 we even got kobe to try swimming for the first time!
he hated it.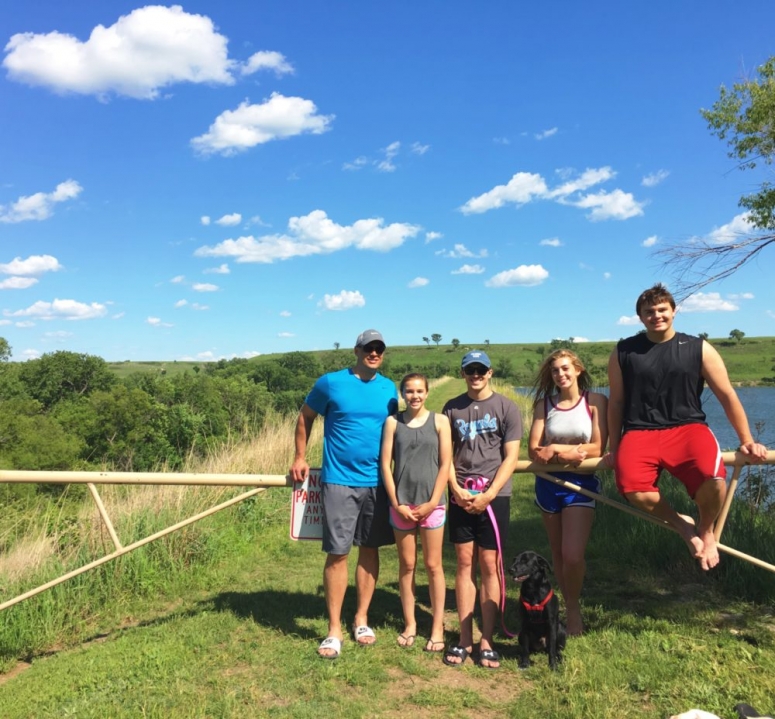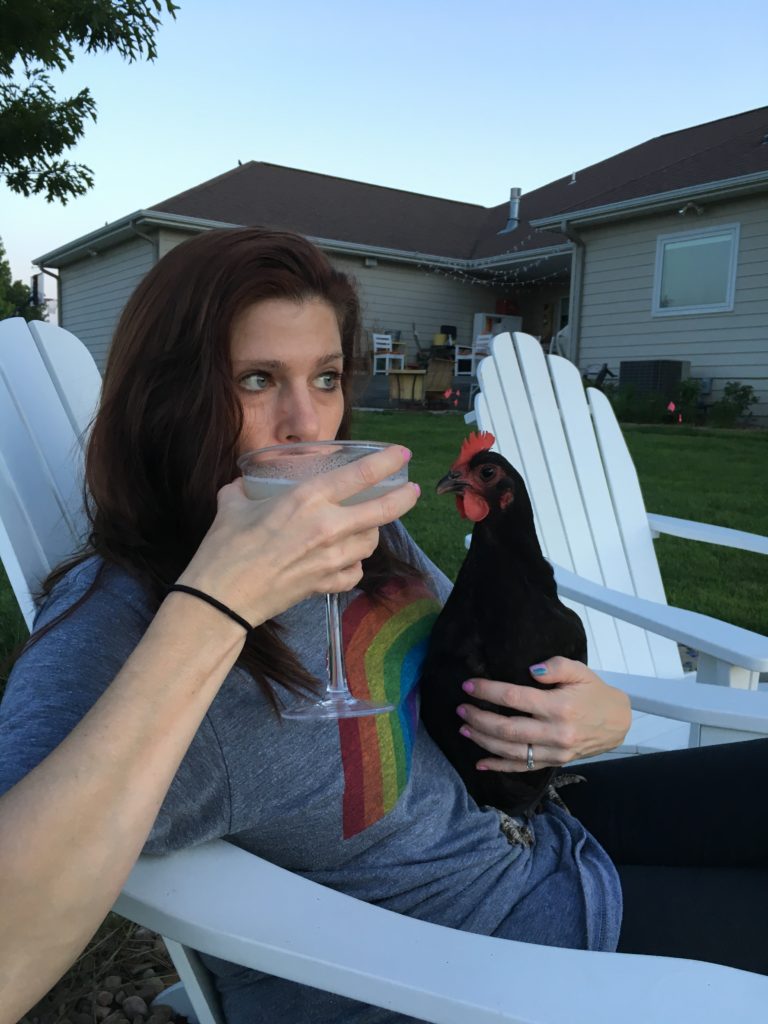 we tried to watch the sunset as much as possible from our firepit.
sometimes that included margaritas… sometimes chickens… sometimes both.
and sometimes we'd even have s'mores and an actual fire.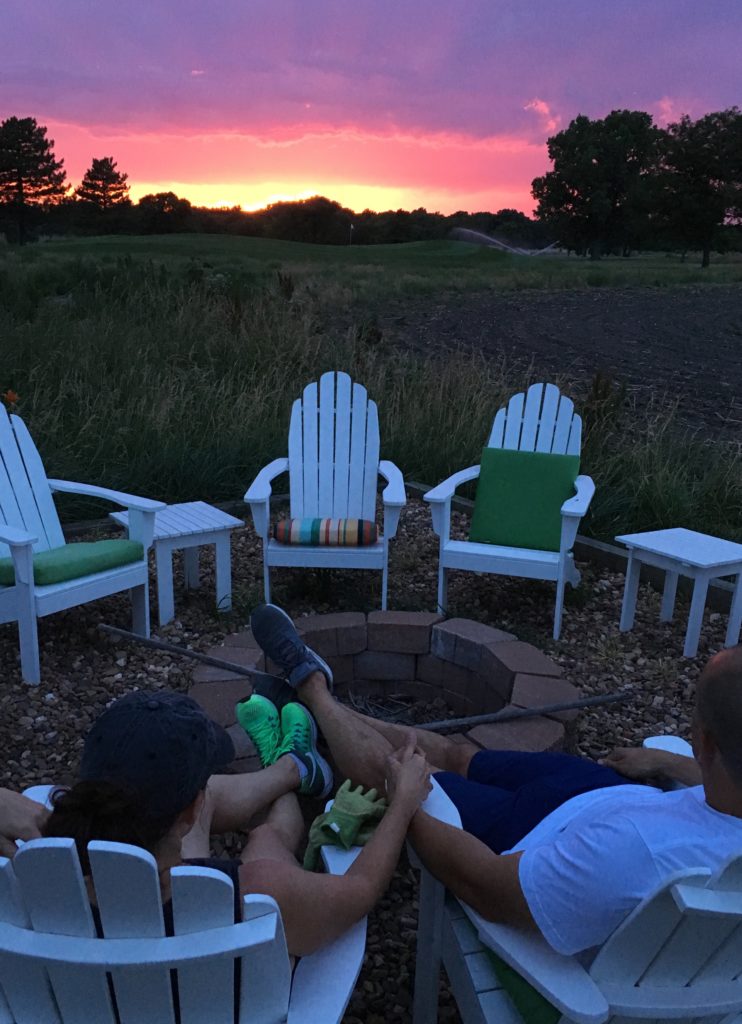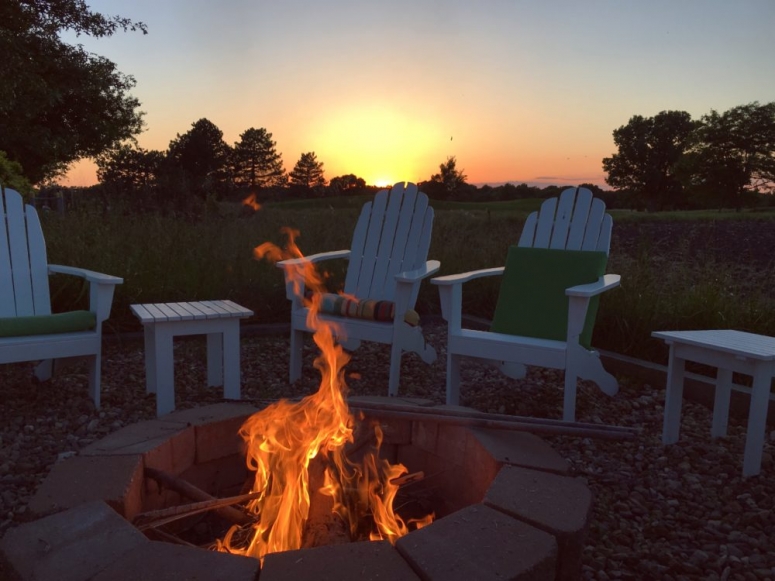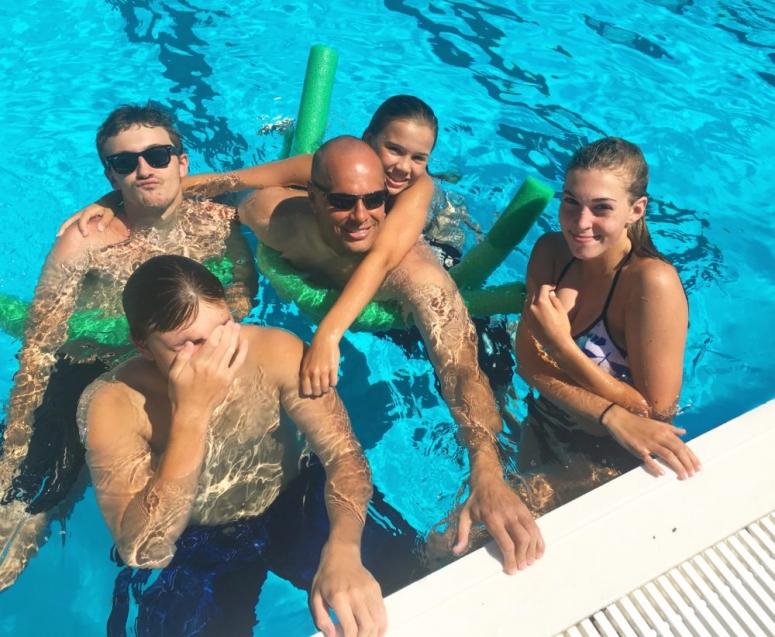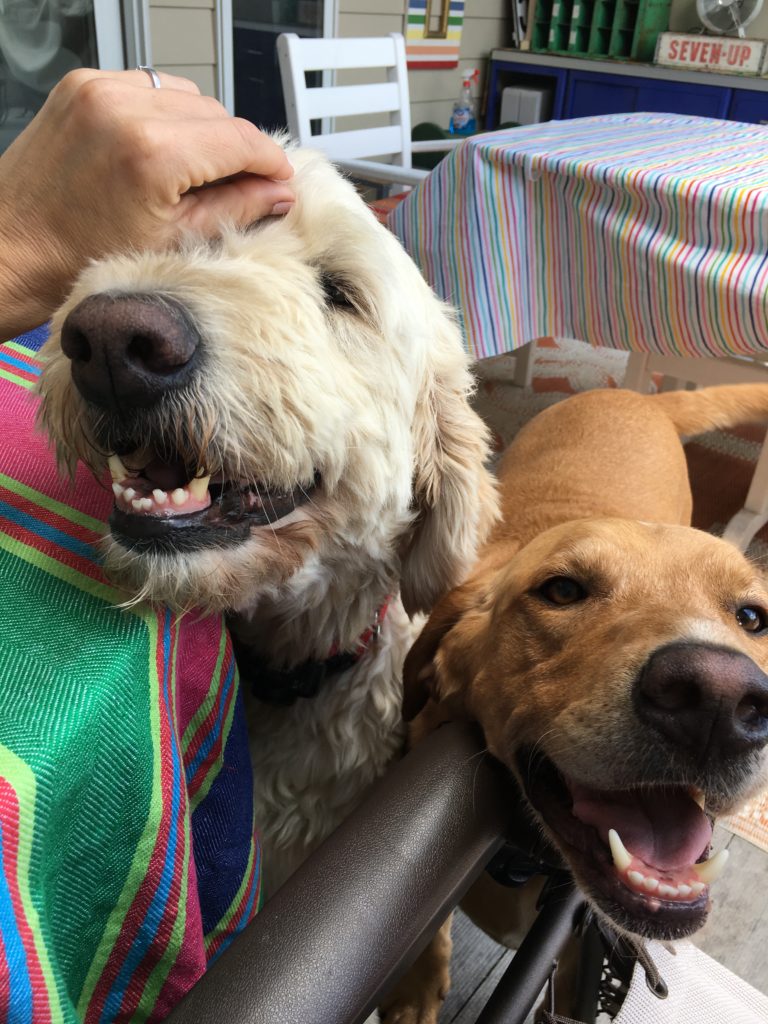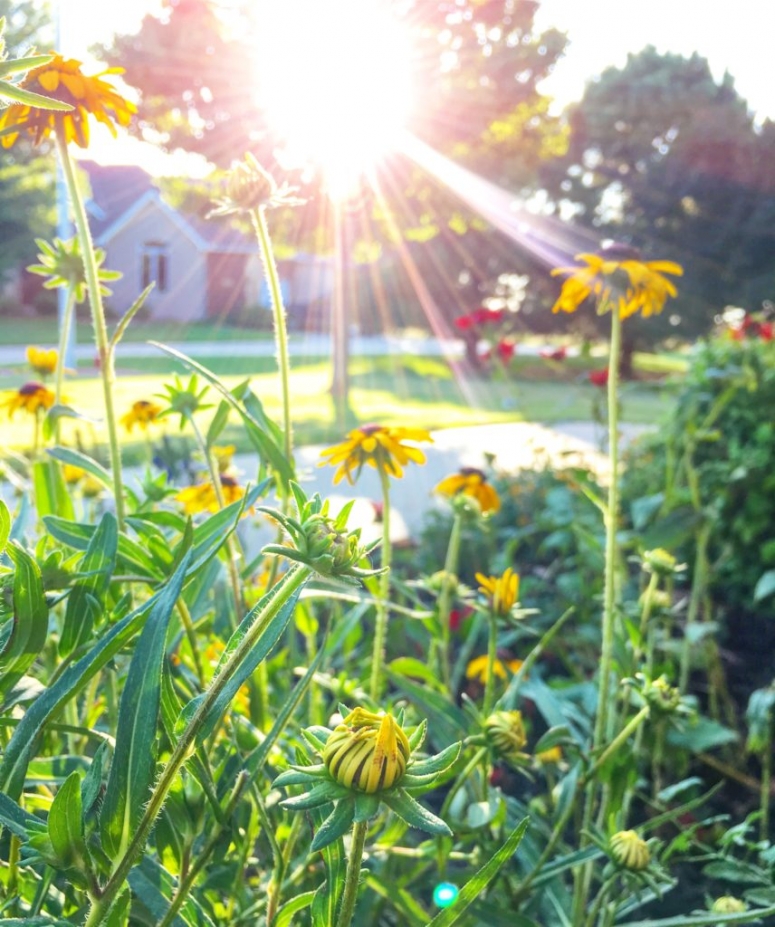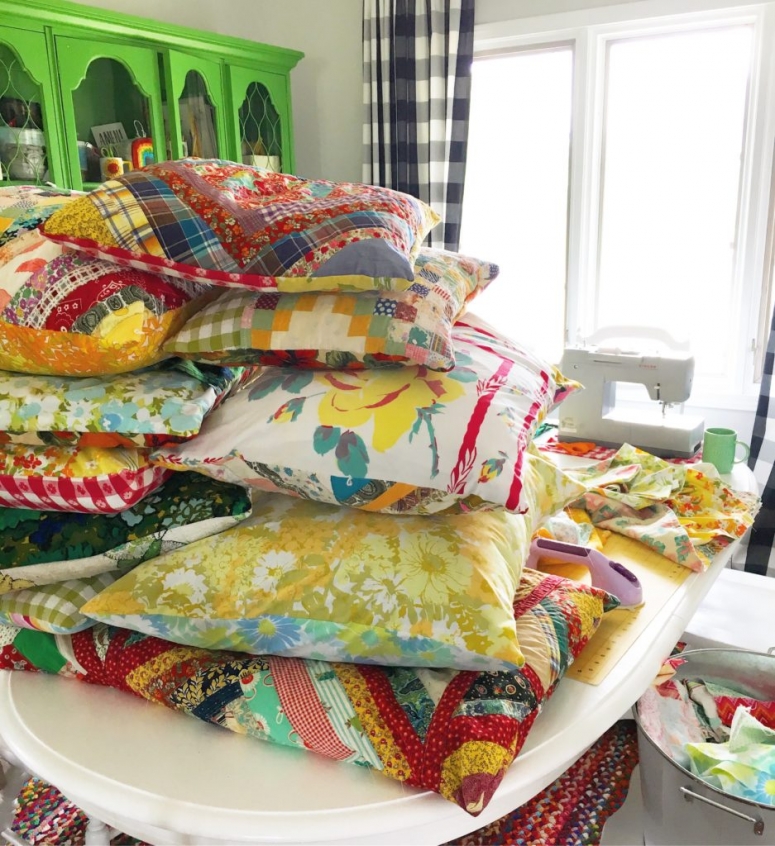 i used my stash of linens and cutter quilts to recover all the craft house porch cushions.
it felt great to use my sewing machine again!
it had been way too long since i had gotten that out.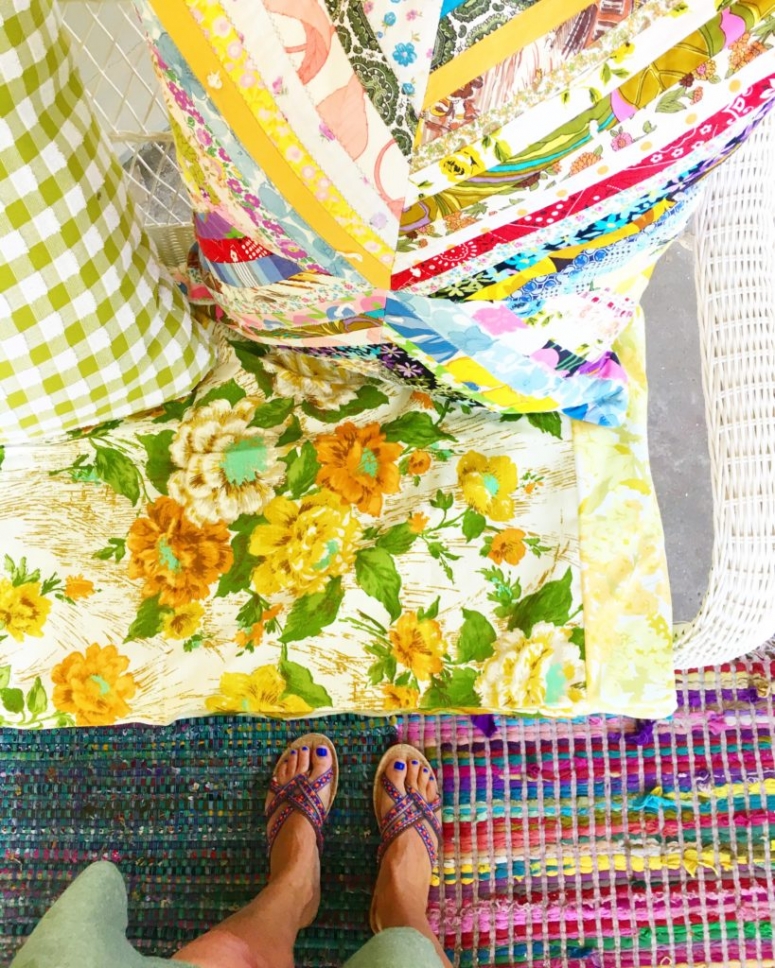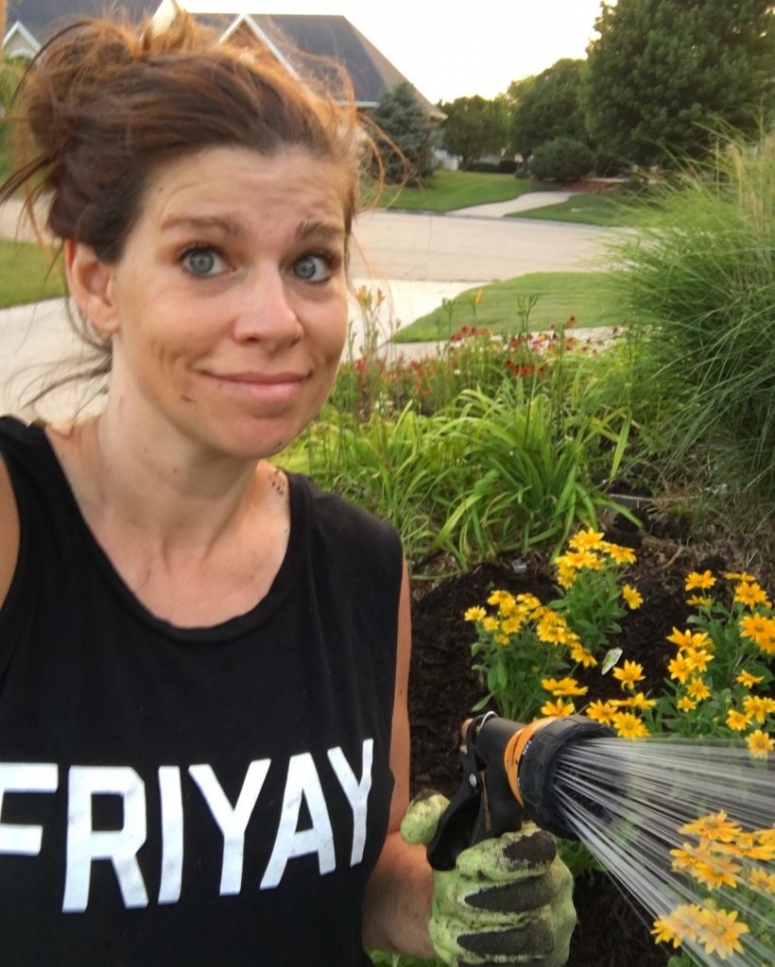 i did SO MUCH GARDENING this summer!
i hope with all my heart that it all comes back next year – or at least 75% of it!!
it doesn't look great this year but next year it might fill in and be fabulous.
fingers crossed.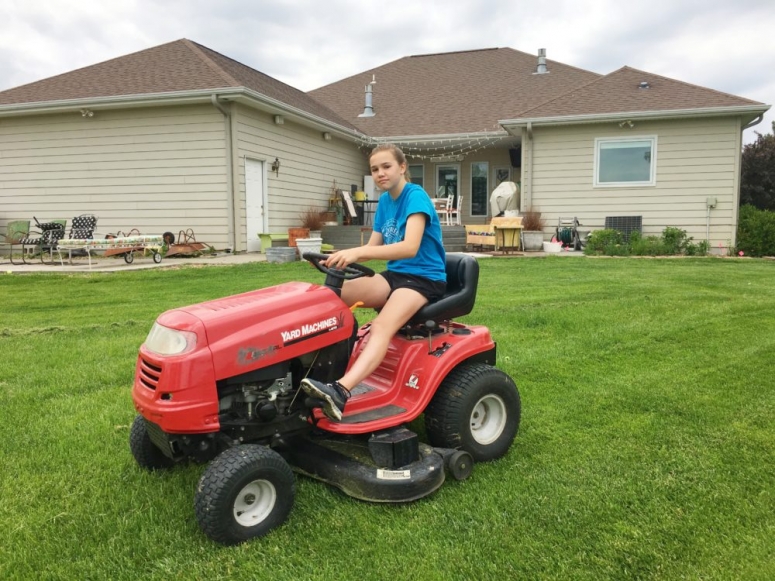 annie learned to use the riding mower this summer!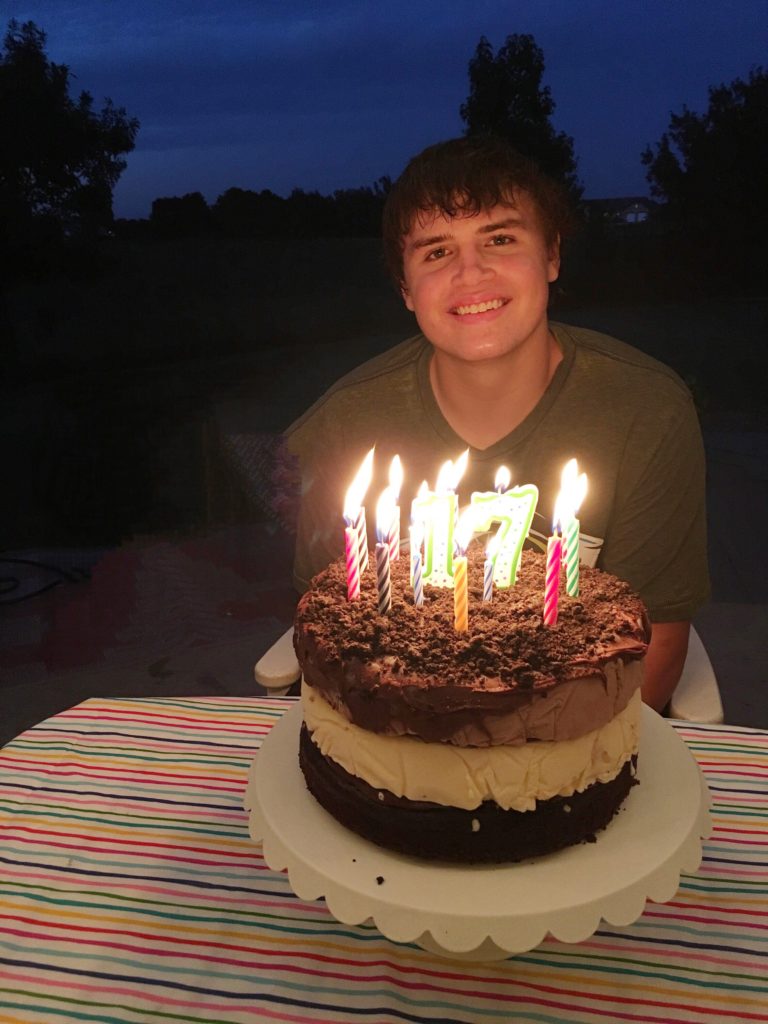 sean turned 17 years old!
i think that is pretty rude of him to just keep growing up without my permission… just kidding.
he is a super fun kid.
i enjoy spending time with him so much!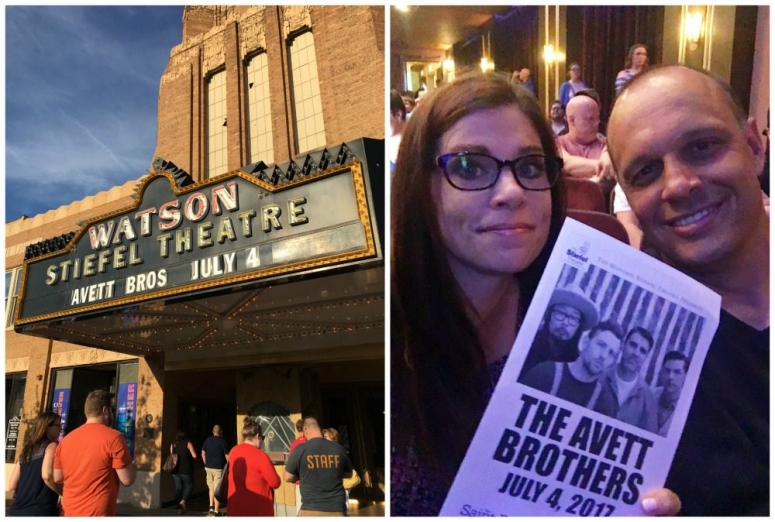 we spent our 4th of july very differently than ever before!
we were in a tiny theater and we were in the 7th row.
it was THE BEST CONCERT!!!
it was surreal…. to be so close and for them to sound so incredibly good!
and craig sang every word to every song.
and i love that.