so i was cruising along facebook today (which is rare) and i saw an ad for boots.
i clicked over and i ended up drooling over all kinds of pretty western boots that i didn't know existed!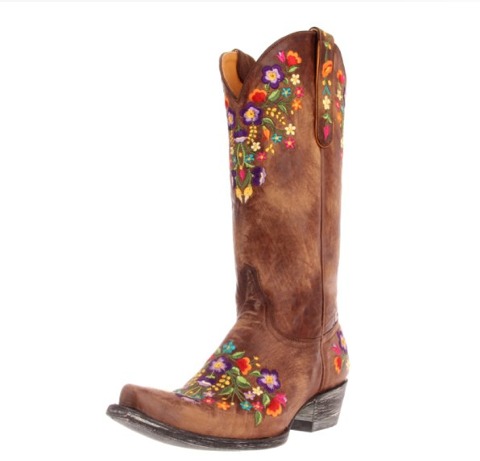 first i fell in love with these 
completely AWESOME BOOTS
.
i seriously think they are the prettiest boots in the world.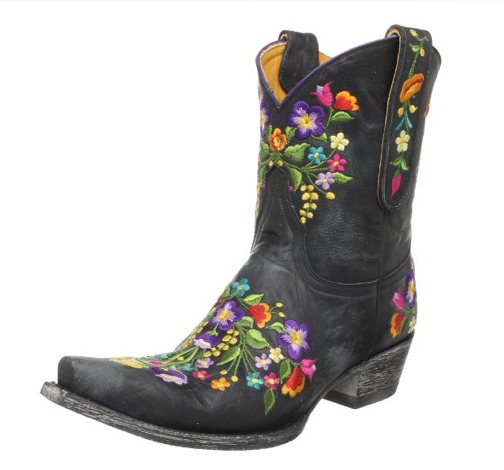 then i found these short 
black embroidered boots
.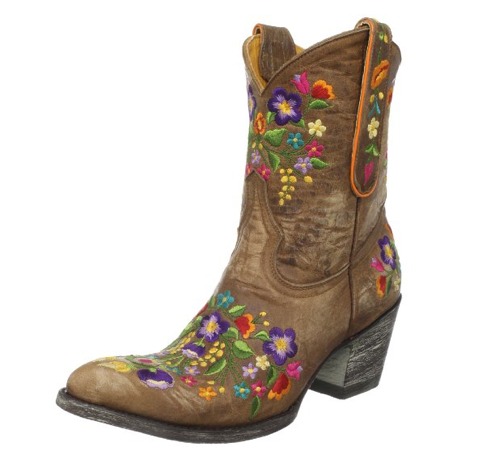 then i saw they also came in short brown boots
.   i LOVE these.



i thought these were cute and different… 
LEOPARD & BUTTERFLY BOOTS
.


i liked these 
FANCY BOOTS
… they seem dressier than the boots at the top.


and then the 
RED BOOTS
!!!   i kinda sorta could marry these boots.
all of these were by Old Gringo on Amazon

… and WAY way waaaaaaaaaaaaay out of my price range.
i am more of a target or old navy boots kind of girl.
but i was feeling dreamy.
and letting myself go there in my head for a little while.
you know…pretending i was Oprah and could get any shoes i wanted.
do you ever play that kind of game?
it's not very a very good game i you are working on contentment….
oh… i also play it every time i walk through anthropologie too.  :)