****************************************************************** 
every year i get one ornament for each of my kids.
the thought was that when they leave the house they could use them on their own tree.
when they were little i liked picking out ornaments that matched a big milestone that year like a bicycle when they learned to ride, a shoe ornament when they learned to walk, piano for the first year of piano, etc.
now they are older and all their ornaments would be sports related and we have enough of those by now.
so i was so happy to get Lisa Leonard's new ornaments for 2013.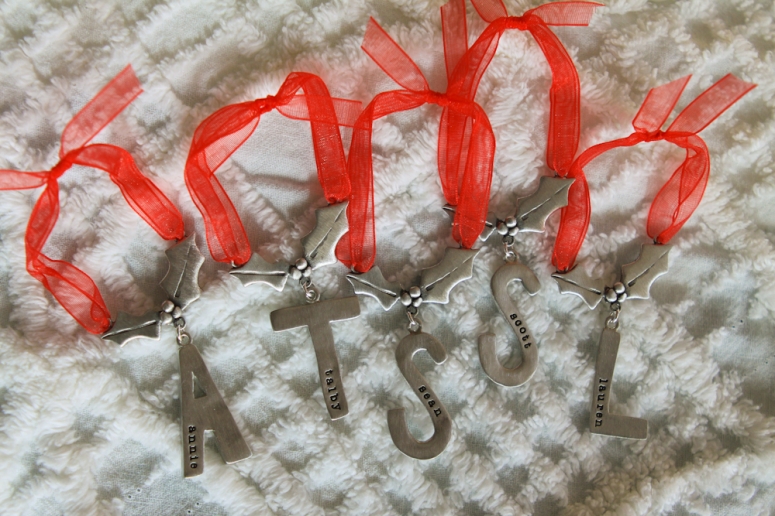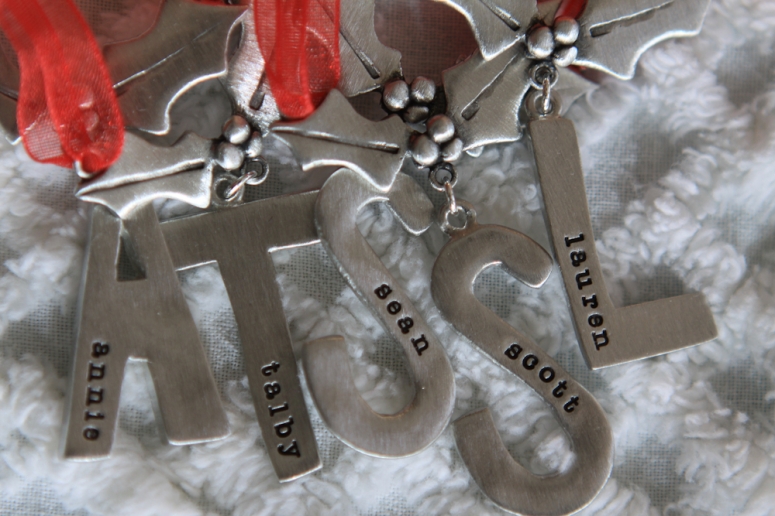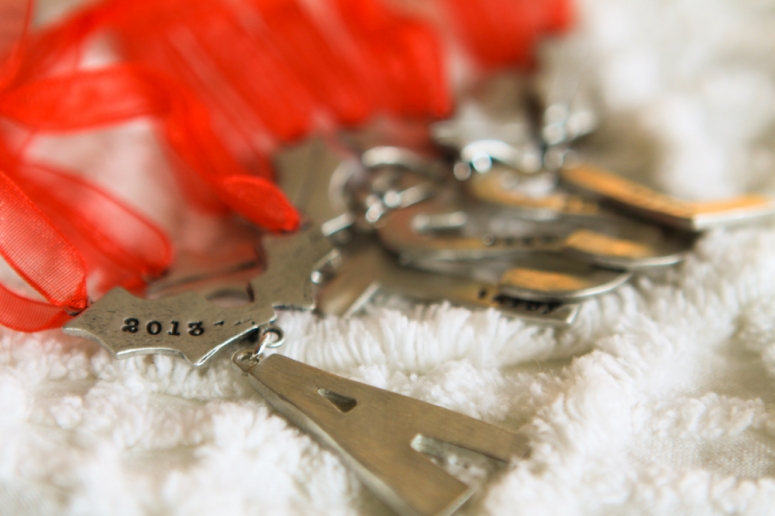 they are simple and sweet…. a classic christmas ornament.
i love them.
that stamped font is still my favorite!
and now one thing is checked off my christmas To Do List.
YAY!!
Lisa is offering a discount of 15% off your ornaments with the code of VERYMERRY15.

(offer expires december 25th)
Go check out her shop and i bet you can find some gifts to give on your christmas list too!
******************************************************************