so… i am 41 years old.
i was a football cheerleader for four years in high school.
i have been to tons of games – pee-wee, middle school, high school, college!
i have "watched" football for most of my life.
but literally until Sean's last two games… i had never really been IN it.
my eyes were seeing the games but my mind just didn't engage.
there are so many weird rules and points and flags and numbers.
i just had no clue what was truly happening other than who had the ball and what the score was.
BUT during the semi-final game – it was like it all clicked – my head with my heart.
i watched every play.   i was yelling and cheering!  i wanted those boys to win!
i knew how hard they'd worked ALL season and what a big deal these wins were.
our town's football team hadn't made it this far since the 90's.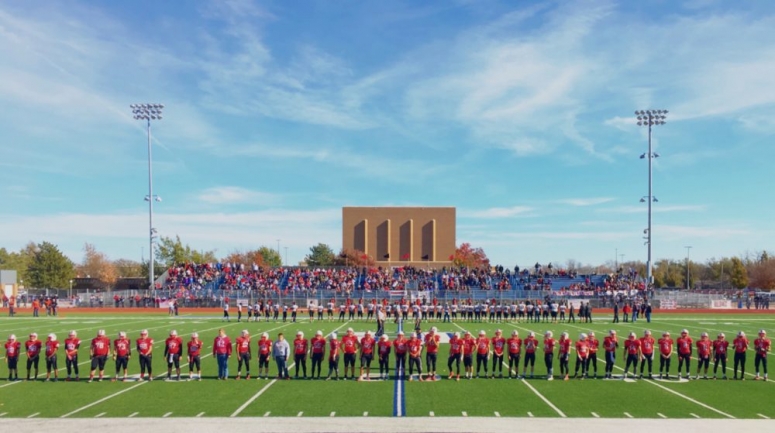 they made it all the way to the State Championships!
they played in the afternoon in a college stadium.
and i think our entire town came to cheer them on!
we had the lead from the end of the first quarter.
those boys were making great decisions and working together so well.
i was updating scott by text constantly who was in nebraska at a basketball tournament.
i finally made craig do it so i could save my battery.
it turned into a heart breaker of a game – went into overtime at 42 – 42.
the other team scored a touchdown and all of sudden it was over.
it was silent on our side of the stands.
tears from the boys and lots from their mamas too.
we were just sure they'd win it.
darn it.
they played their hearts out!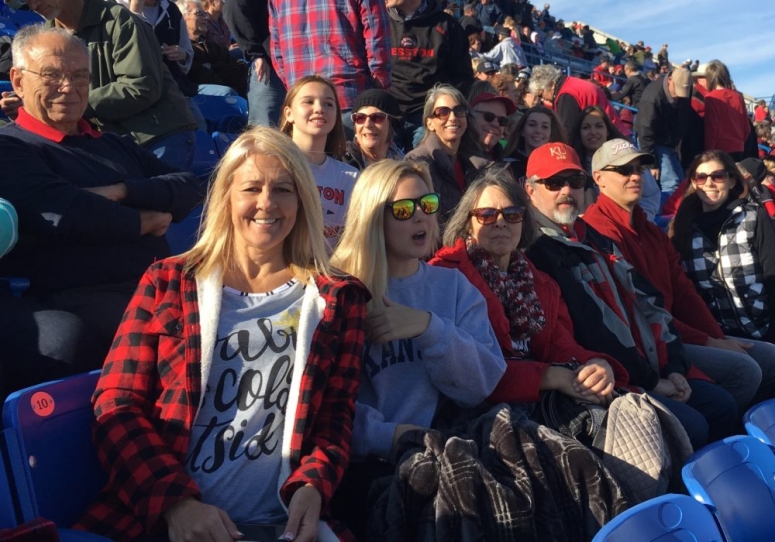 sean's personal cheering section!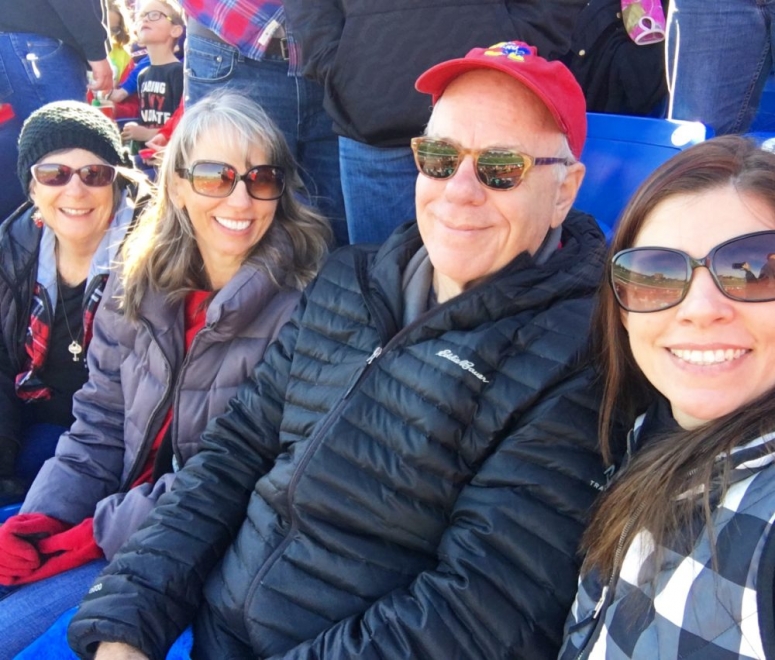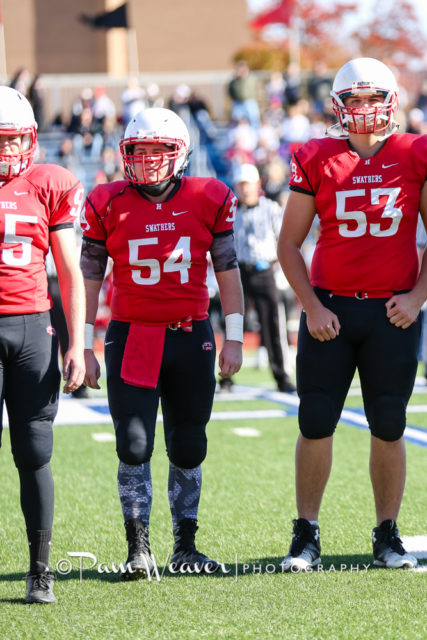 Pam Weaver is a local photographer.
I am SO GRATEFUL that she has been photographing our sports teams!
she's super talented at it and of course she's an excellent family photographer as well.
i pulled a few from her blog that had Sean in them.  🙂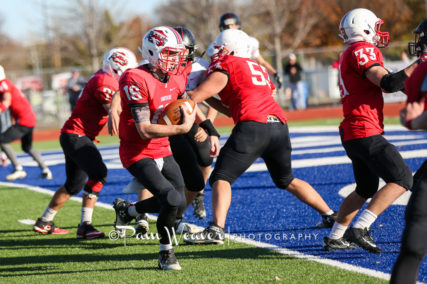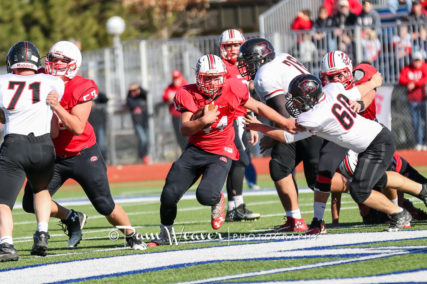 sean is a lineman.
i can't even tell you the actual position… no clue.
as the season progressed i started watching only sean every play.
i wouldn't know where the ball was but i knew where sean was…. because i'm his mom!
he's the only reason i am sitting out there in the first place.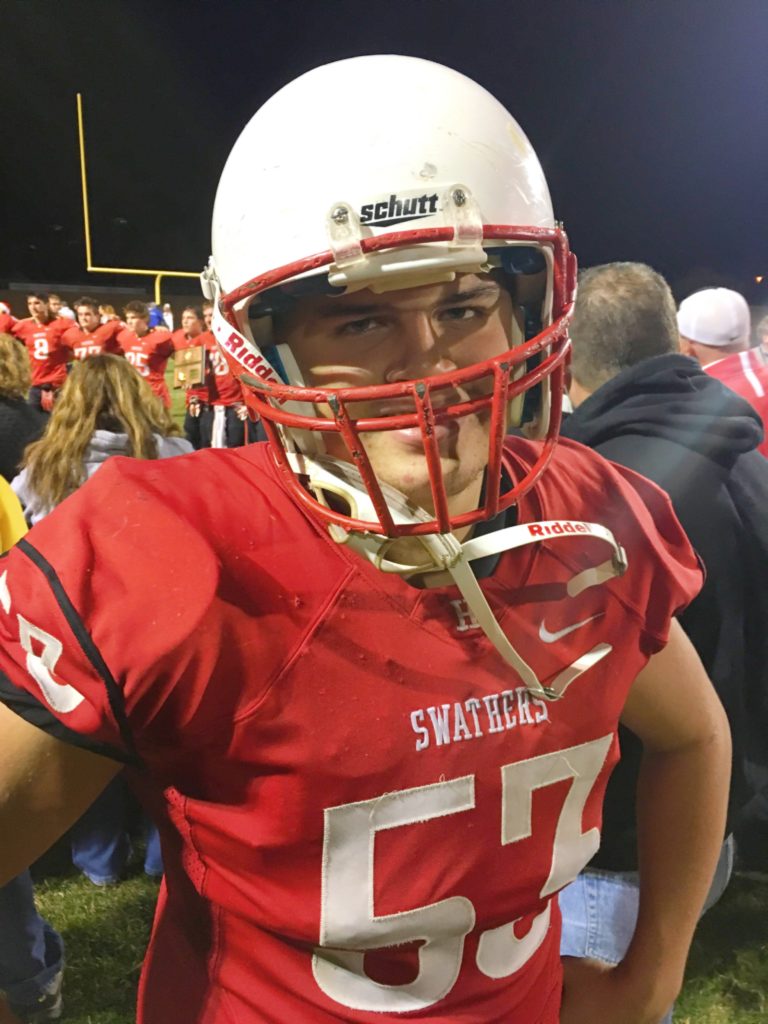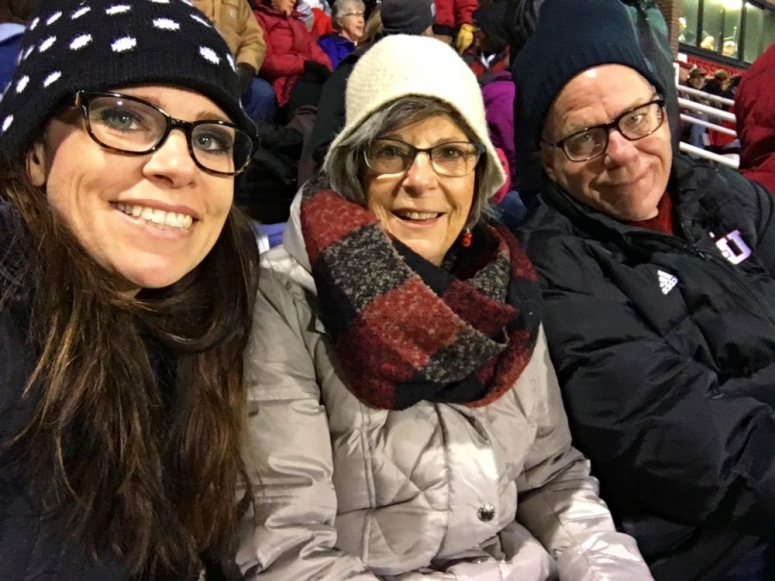 we had the weirdest wonderful weather this whole season.
usually we are freezing to death by now!
it didn't even get chilly for the games until mid November.
it was really nice to not have to endure rain or ice or snow!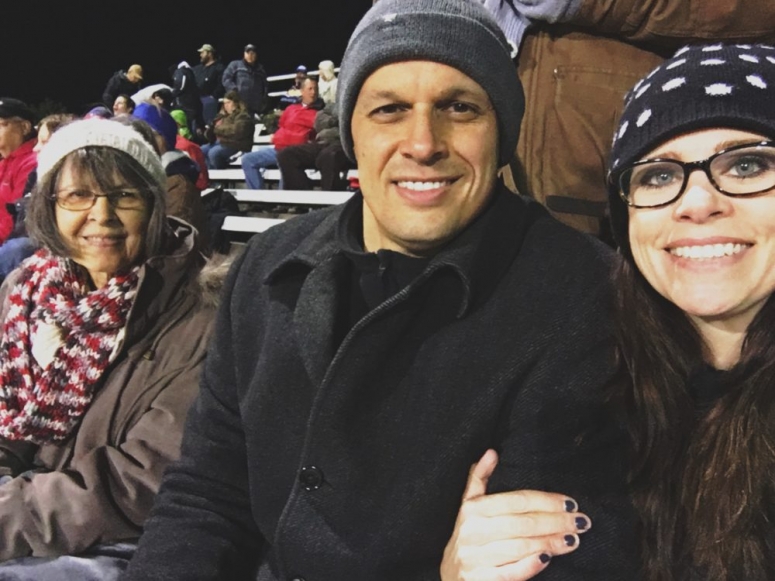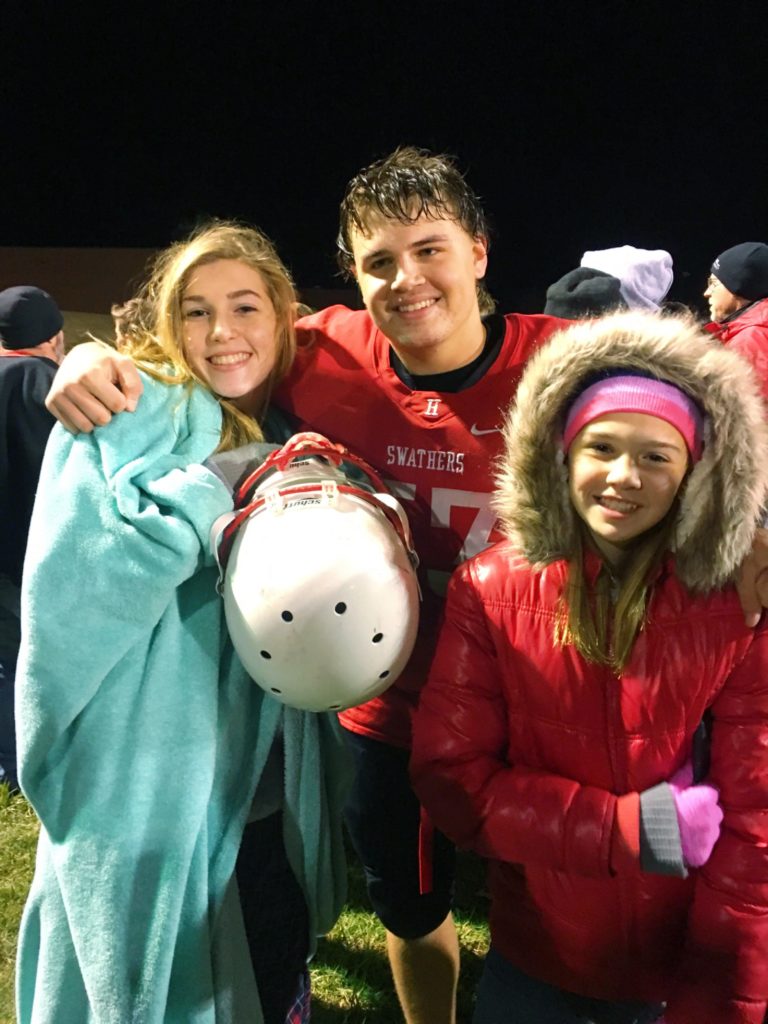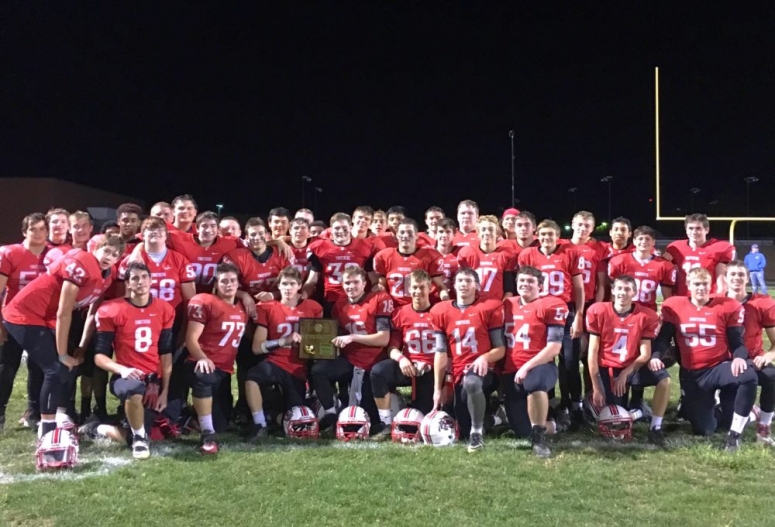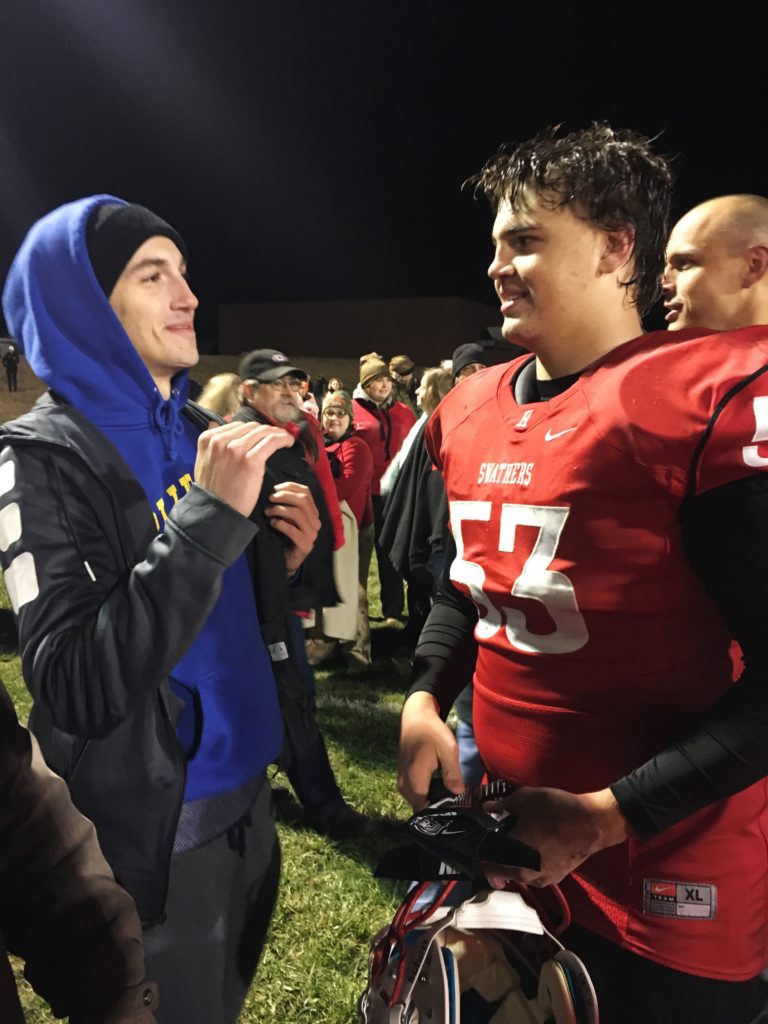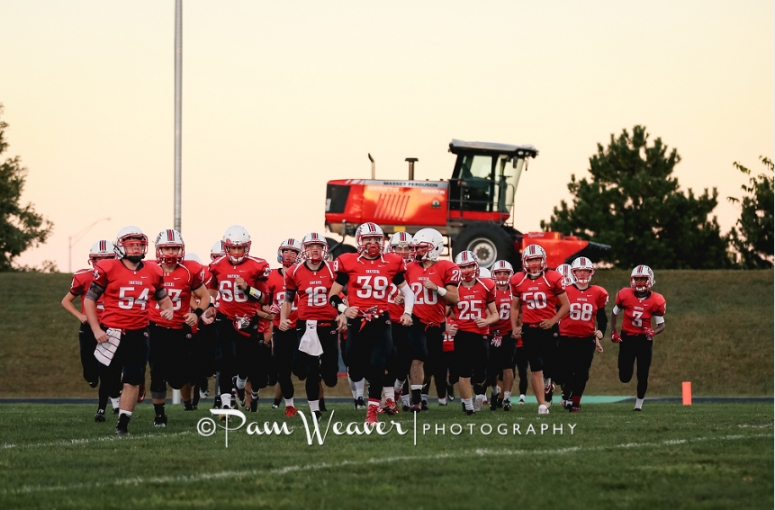 our team's mascot is a Swather.
in case you don't know what that is…. it's that big red machine behind the boys.
yep.
our mascot is a tractor.
actually… it's a piece of equipment that you attach to a tractor!
according to wikipedia: A swather is a farm implement that cuts hay or small grain crops and forms them into a windrow. "Swather" is predominantly the North American term for these machines.
our town has a large manufacturing company that makes those swathers.
GO SWATHERS!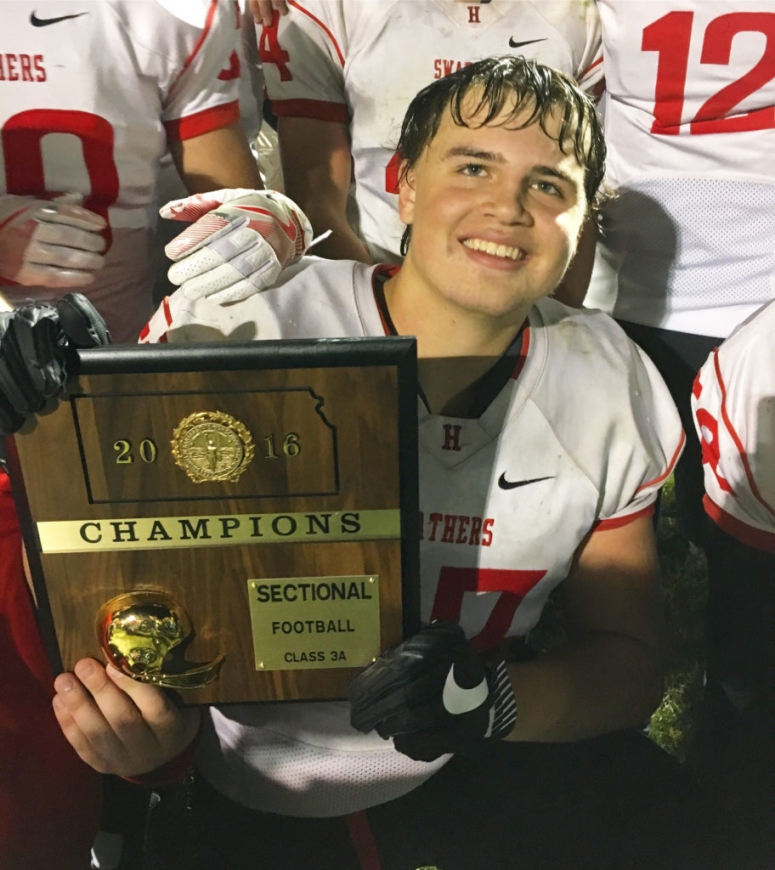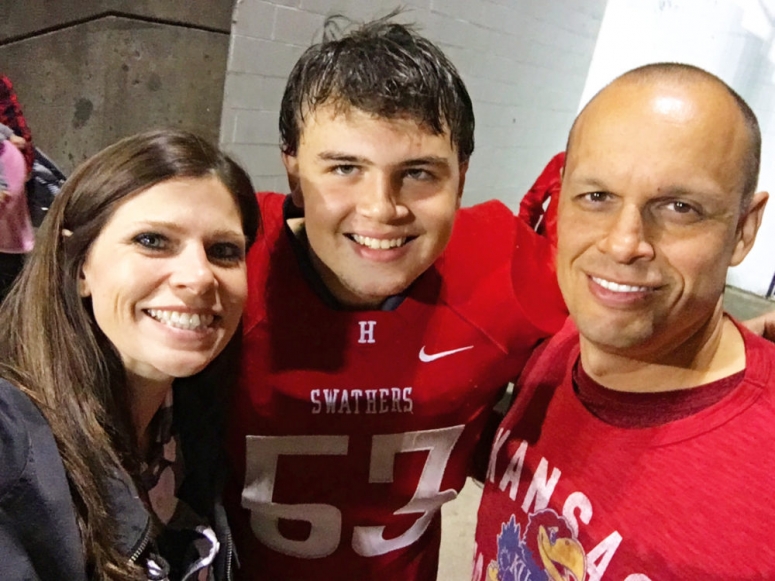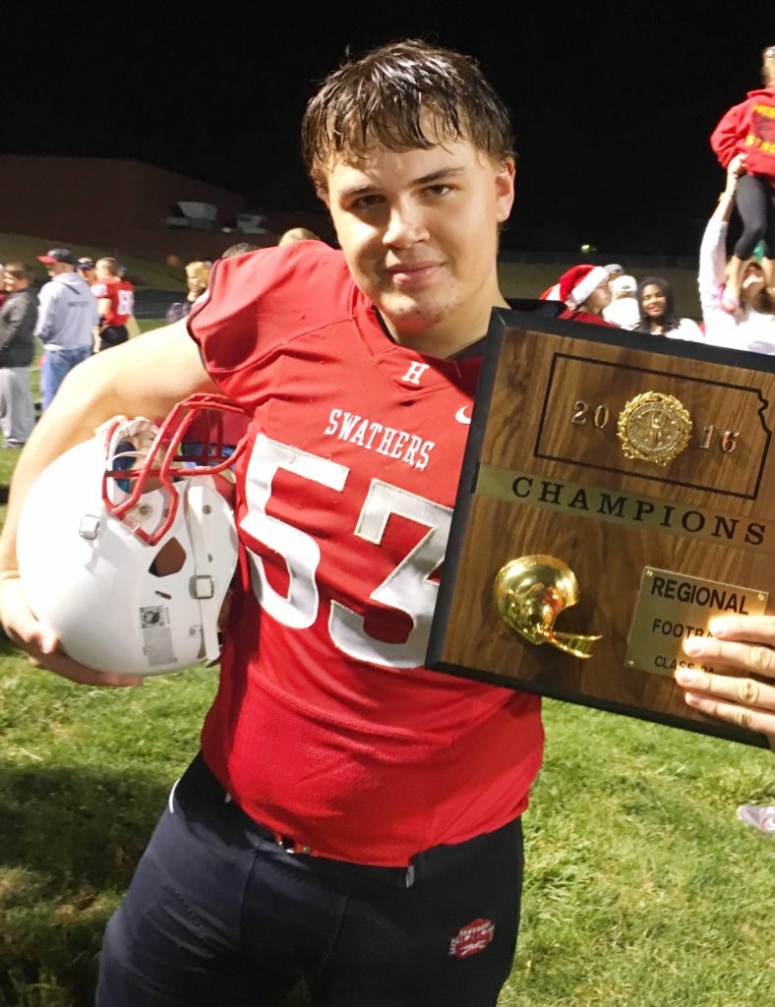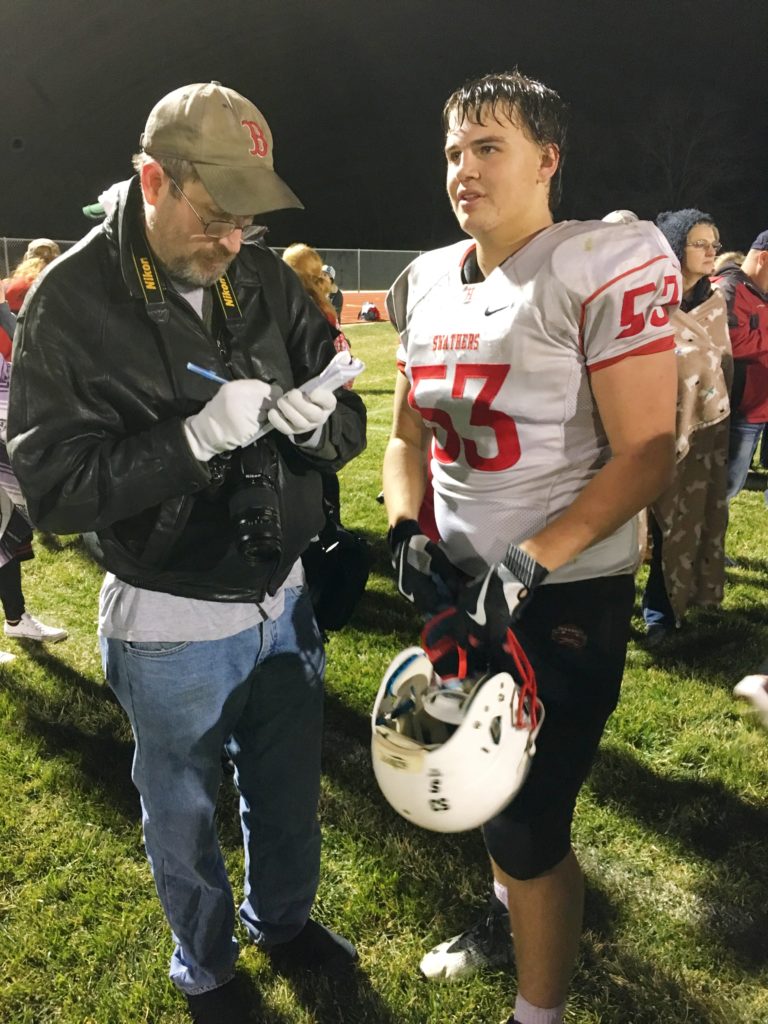 sean was interviewed for an area newspaper after a game.
#proudmom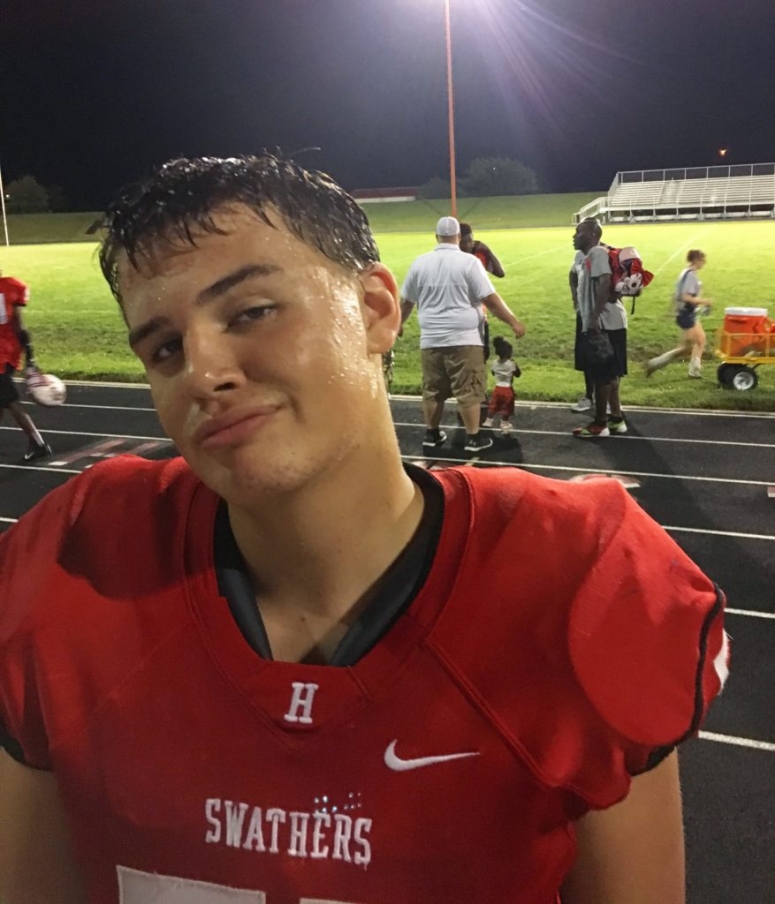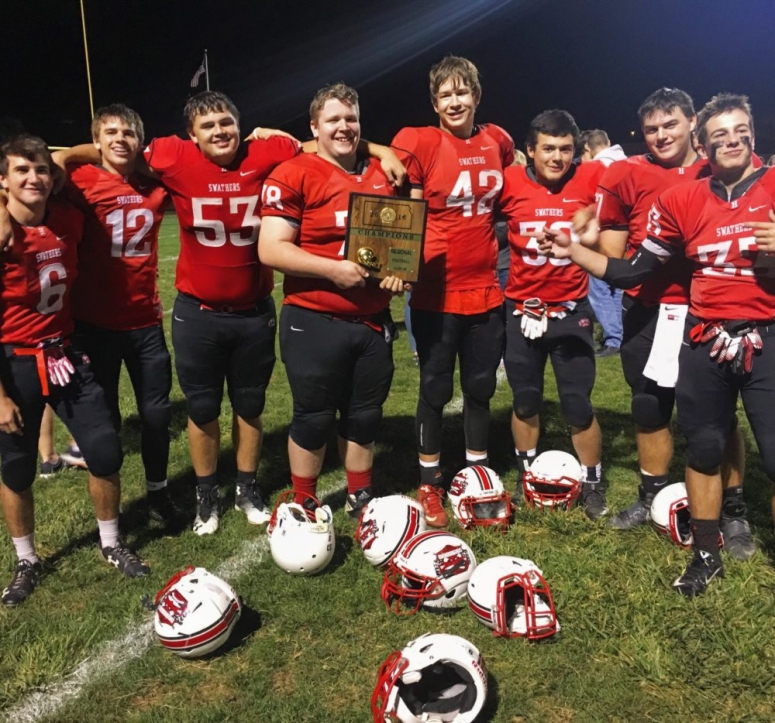 these three pictures are all the sophomores on the team.
they have already changed so much since jr high and i'm sure that won't stop soon.
i know we will see some great football in the next two years from these guys!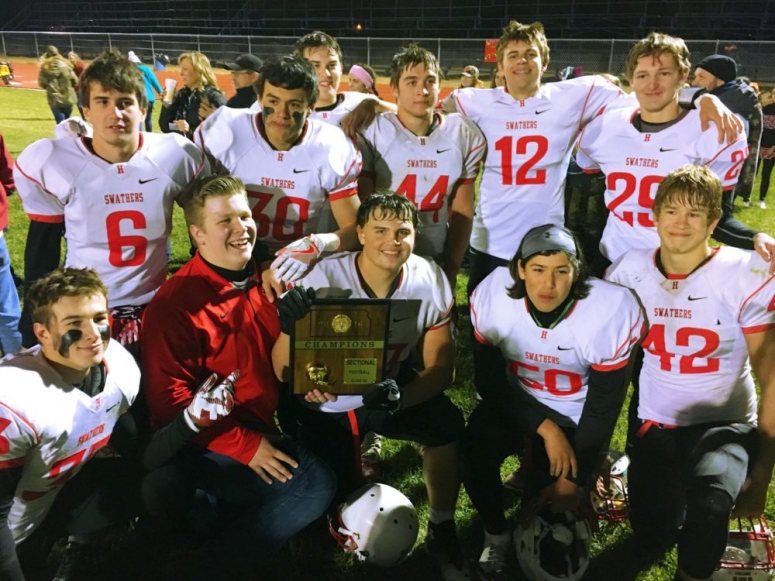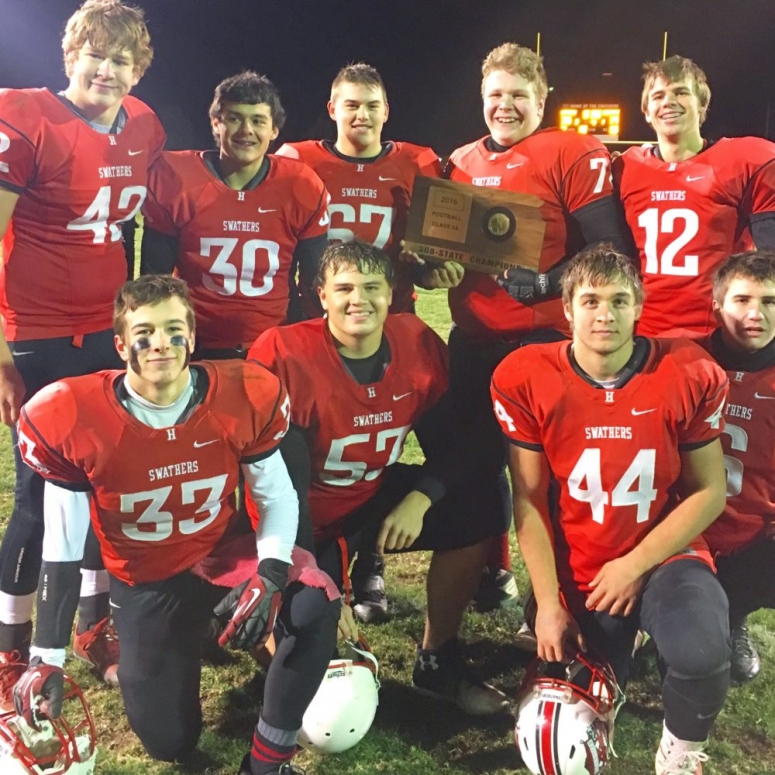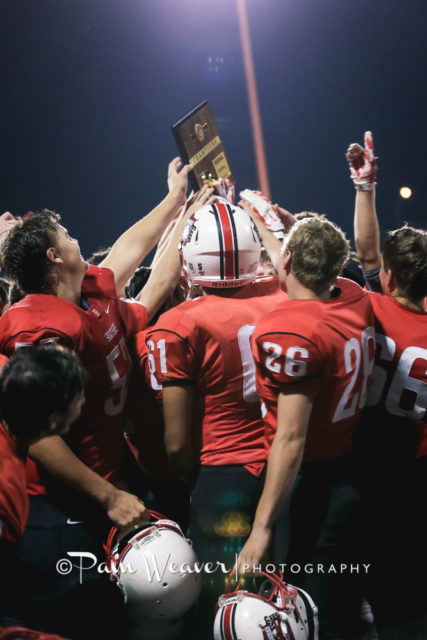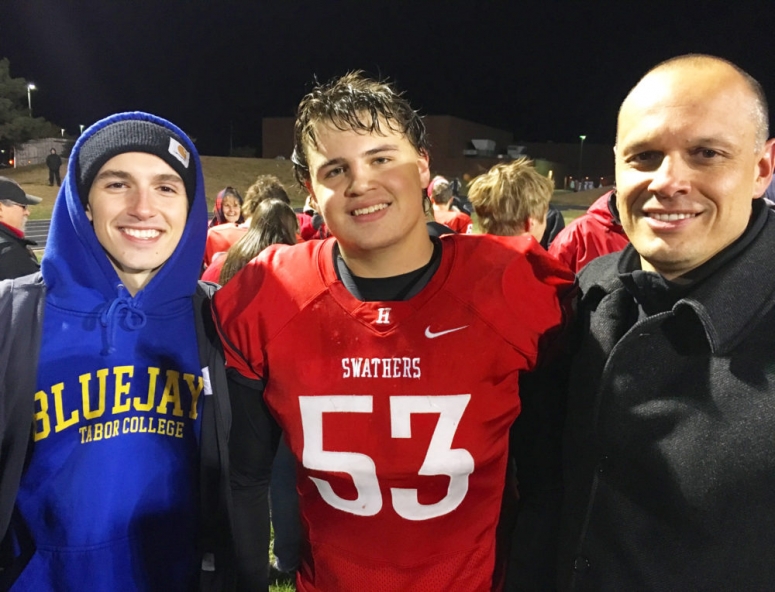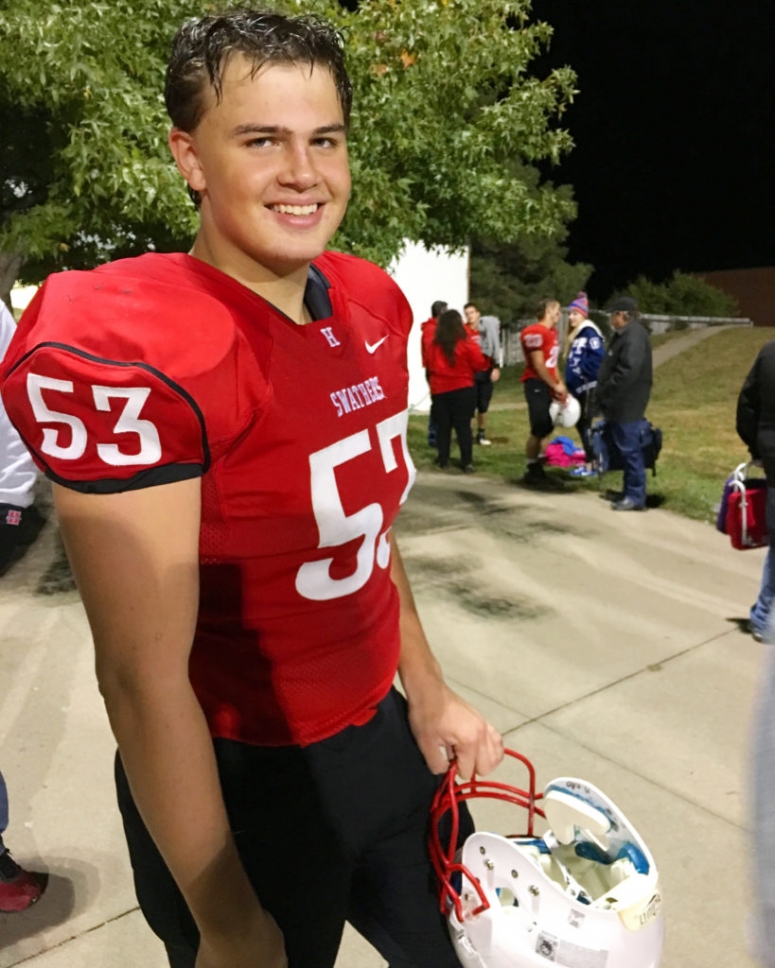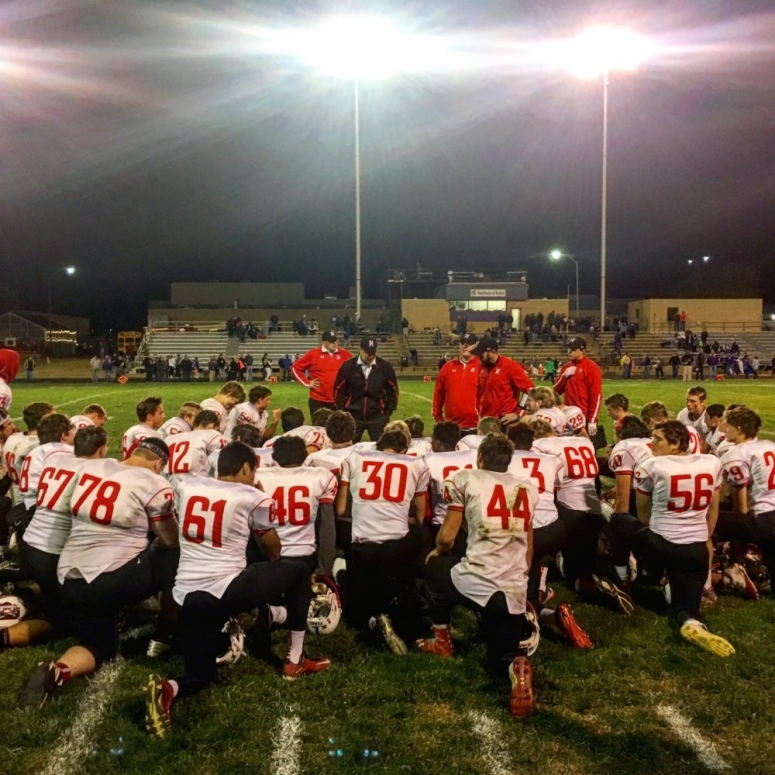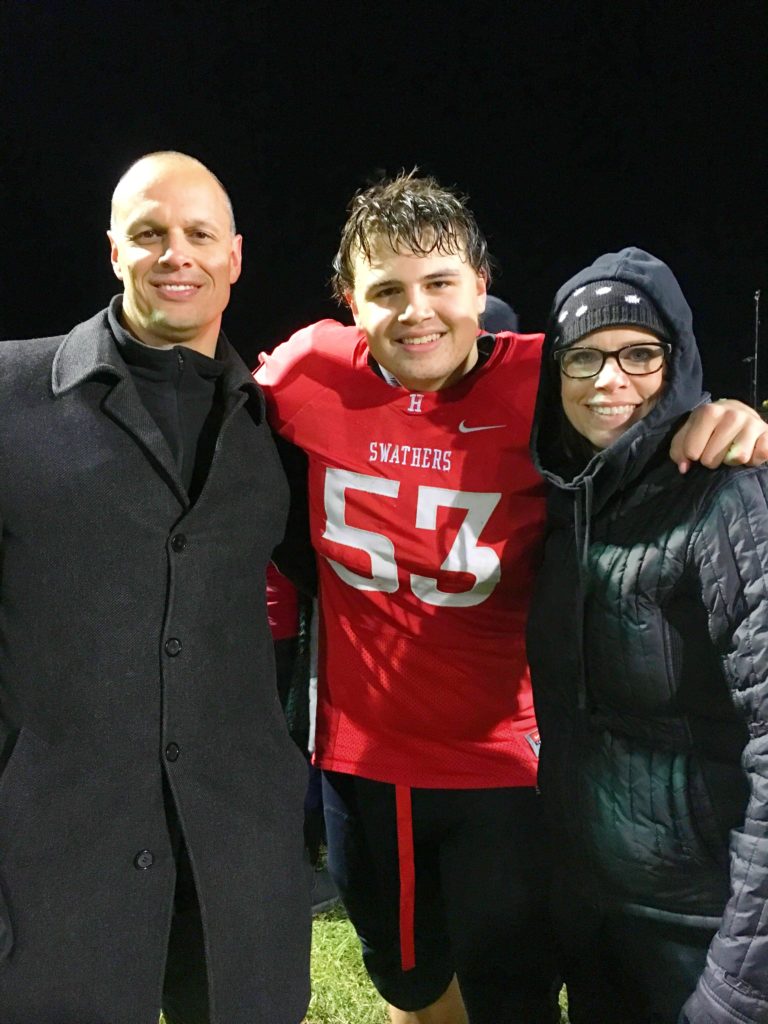 what a wild season!
we couldn't be more proud of sean and his teammates.
we hope for more dancing from their coach next year.
(see my instagram here and here and here)
and since football season lasted so much longer than it usually does… they have their first basketball game on friday!
whaaaaaat?
no rest for the awesome.
🙂