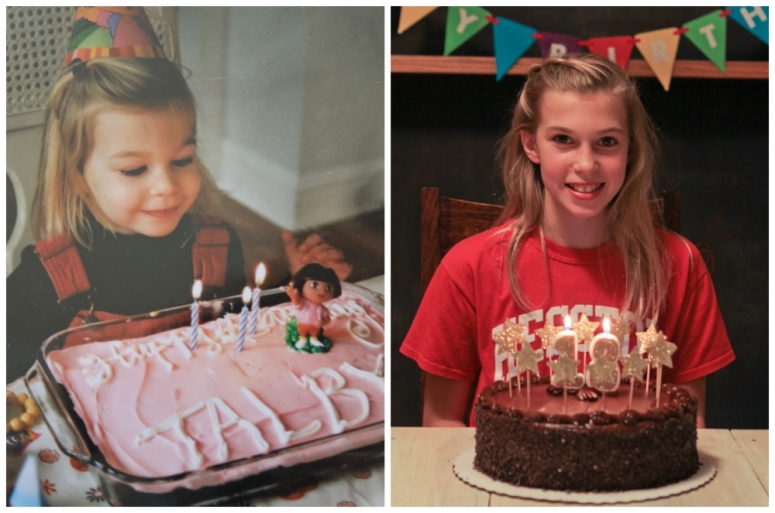 this is talby at her 3rd birthday.  we even got the huge Dora helium balloon.
annie was 9 days old for this party and we moved to Kansas the week after her birthday.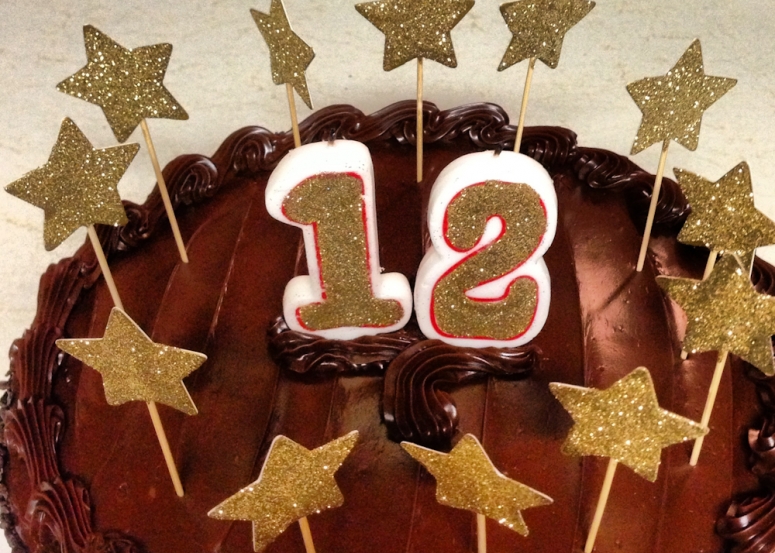 talby requested the yummy cake from sam's club.
i was super happy to do that. (saves time on busy birthdays)  i picked up the star picks at target.
but i added the glitter.
and i glittered the candles too… which you can tell when it's close up but not enough to matter.
martha would care.
i do not… i just wanted some glitter for the GOLDEN day.
fyi…a golden birthday is when you birth date matches your age…it's a made up thing… just makes it fun when it happens.
so she turned twelve on the twelfth.
and then sean turns 14 on the 14th next year (in 2014!!)
we missed everyone else's in our family.
for talby's Golden Birthday i thought it would be fun to get her a "Golden Gift".
basically i just wandered through stores and picked out anything i could find that was GOLD.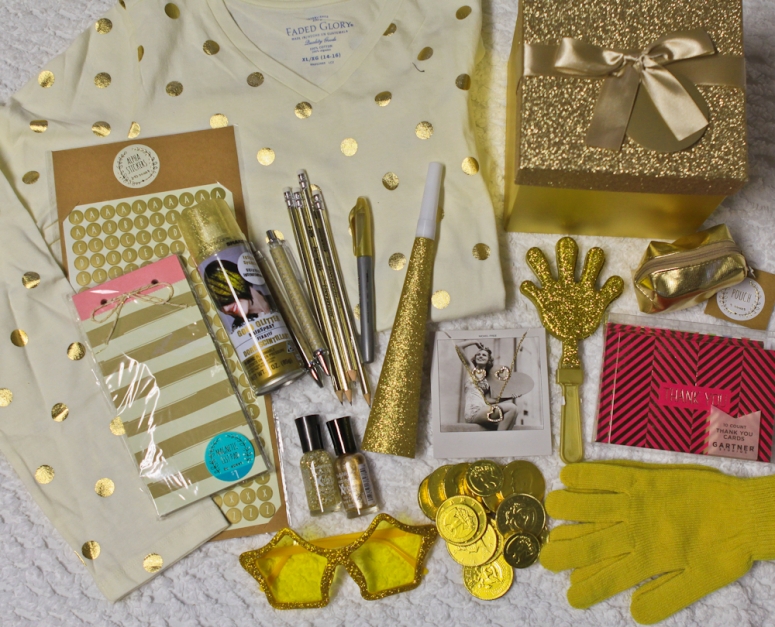 gold chocolate coins … gloves … a necklace & earrings … party decorations … thank you cards …
gold pencils … gold sharpie … gold pens & stickers from the $1 Spot at target … gold nail polish …
gold polka dot shirt … sparkley sunglasses … glitter spray for your hair …. a gold pouch
all in a gold gift box covered in glitter!!!






oh my goodness it was so fun to put together!
the other gifts she got from us or other people in her life included Taylor Swift perfume, clothes, Keds (like taylor Swift wears) diary of a wimpy kid book, two other books and some money.  (someone asked me to post that) sean and annie each made talby a comic – hilarious as always.




just before bedtime and before lauren went back to school and just before the KU game started we attempted a selfie shot in the nearly dark living room.
man…. i sure wish it had been good quality.
this was a great shot.
if only we had had some light. oh well.  we got this. it's better than nothing.
even spanky made it in the picture.