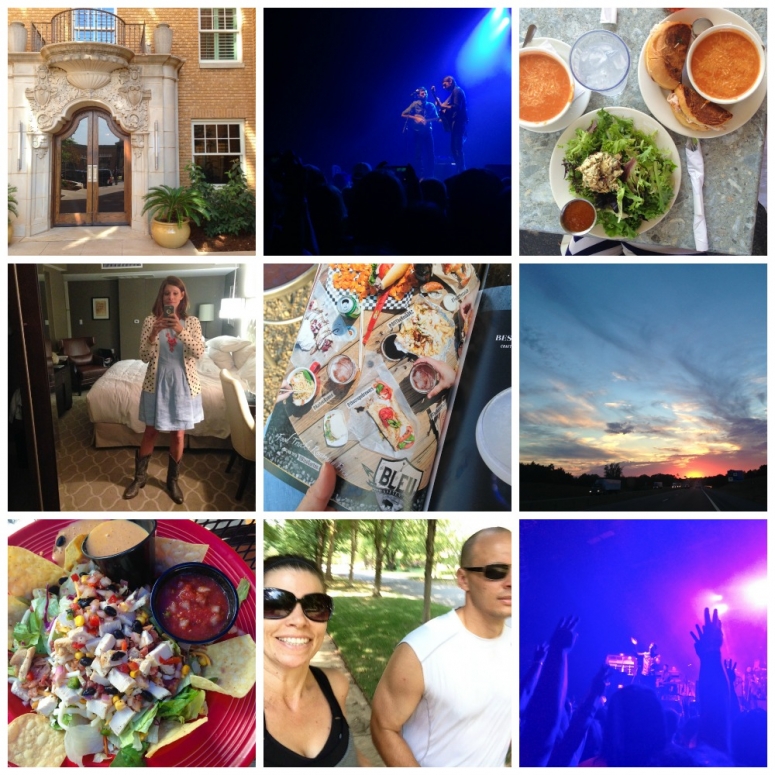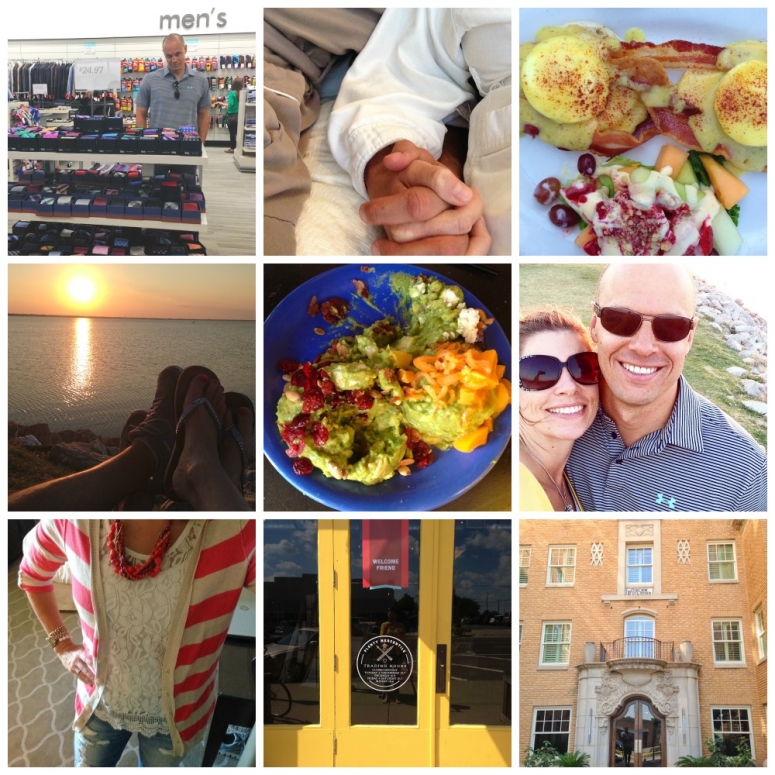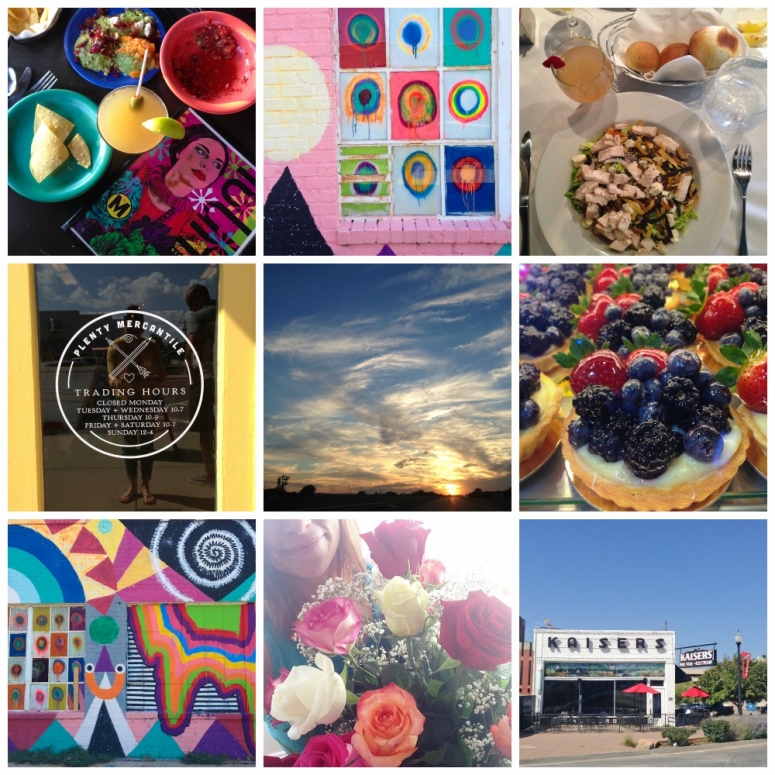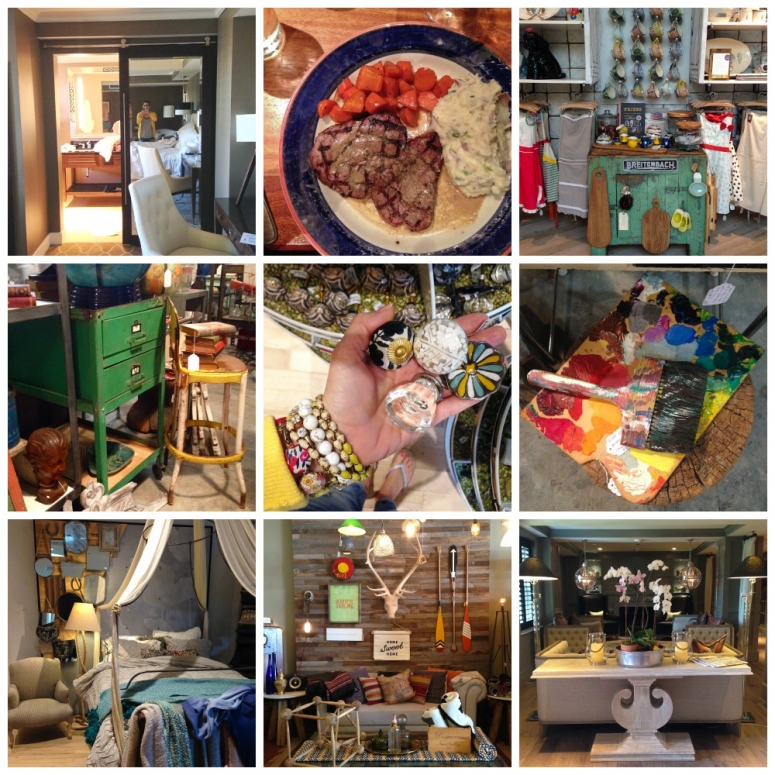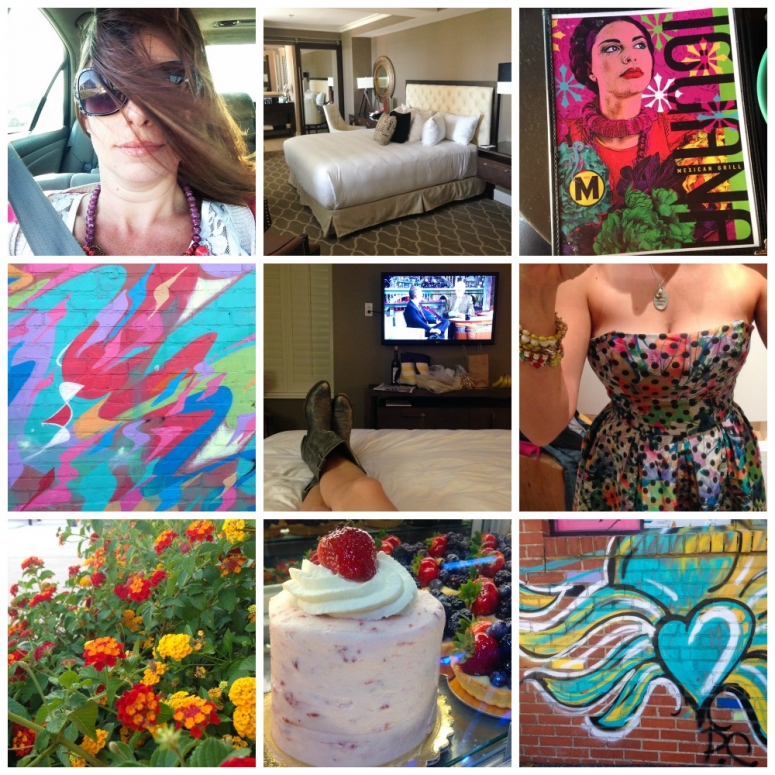 we left town for three nights and four days last week.
it was so good.
it's ALWAYS so good to get away!
we stayed at The Ambassador in Oklahoma City.
it was a beautiful building… beautiful rooms… i was even loving the hallways!
craig said we had to eat local the whole time and it was a delicious decision.
we slept LATE.
we ate dessert.
we rocked out with the Avett Brothers… there was NO ONE there?!
they were A M A Z I N G.  


there were drunk 30 somethings wanting to fist fight because other drunk 30 somethings were being too noisy at the concert…  really?
and they were belching.
REALLY?  it always baffles me when grown ups act like that.
isn't it written on my face that i am desperate for time away from child like behavior and have no patience for that nonsense?!
isn't EVERYONE who is at a concert in the middle of nowhere on a thursday night?
isn't that the thing?
and what adult belches in a crowd?
any who….
we saw movies.
he watched all the golf he wanted while i enjoyed pinterest and IG or crazy long showers.
we shopped.
we ate from food trucks.
we went to a street festival.
we worked out.
it was perfect.
another year we will go far away but for now ANY WHERE is good.
any where that i can have him all to myself to be able to have uninterrupted conversations.
and the sleep… ohhhh the sleep.
if you don't get away often… YOU SHOULD for the sleep alone.
because you can become a different person when you get more than one full nights sleep at a time.
you BOTH can!
sleep does amazing things for our brains and our bodies!
you can BE a better mom and wife with sleep and rest!
if you have littles and it's been more than 6 months since you've left them overnight… get planning.
if you have young kids who love to talk to you every waking moment…get planning.
if you have teenagers who talk back to you about anything and everything… get planning!
call your mom to watch your kids.  ask your friends.  find a college girl.  hire a nanny!
you need it.
i don't know you but i know you need it.
as a mom…  as a wife… i know it.
and I KNOW without a doubt your husband needs "time  alone" with just his wife… not his kids' mom.

thanks Mr. D for a fabulous restful time together.
and for getting the strawberry cake.