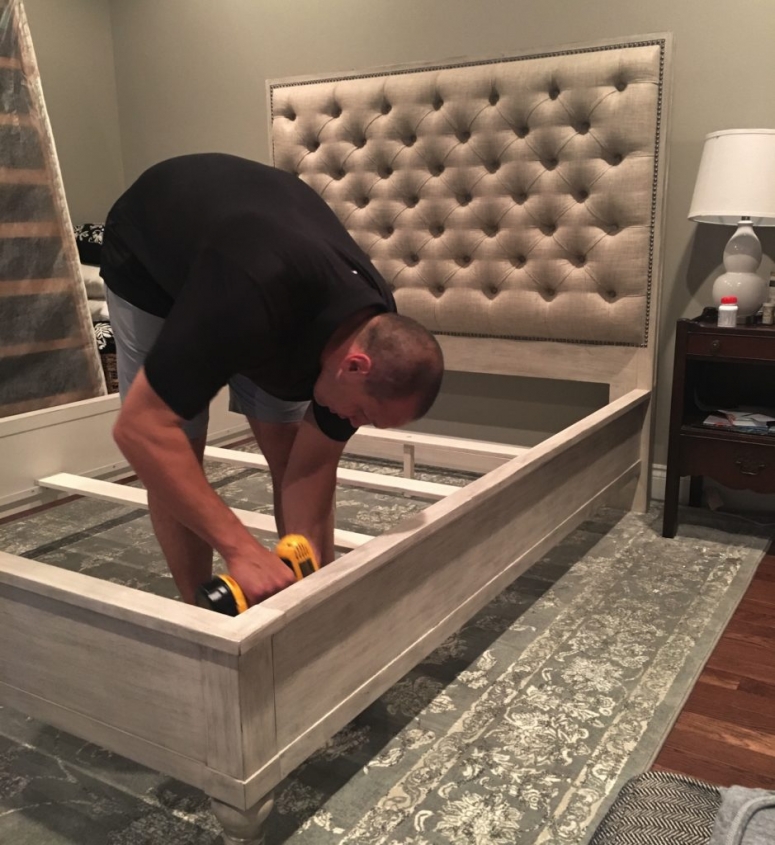 a couple of weeks ago, Mr. Duerksen bought us a new bed and mattress.
it's so grown up.
we are loving it so so much.
i'll show some pics once i have that room in order again.
our bed we had before… moved into the guest room.
but the guest room is now the rainbow room because annie moved to a new room.
everything is getting switched up over here!
she was ready to have a room that was more HER style instead of MY style.
she's so 12!
🙂
it would've bothered me (and it did!) with my first child… but thankfully i have learned a thing or two over the past 20 years of parenting.
NEWSFLASH – each child has their own personality.
crazy right?
just kidding… it's not crazy at all!  it's completely normal!
their style doesn't have to be ANYTHING like my style.
and even if i don't necessarily like their design choice – it doesn't mean it's wrong!  (i do like her new room)
it just means it's not my design choice.
thank goodness we aren't all the same!
YAY for everything that makes us unique!!!
i am grateful that we could move her to a different room so that we could keep the rainbow stripes because they are just so cheerful and fun!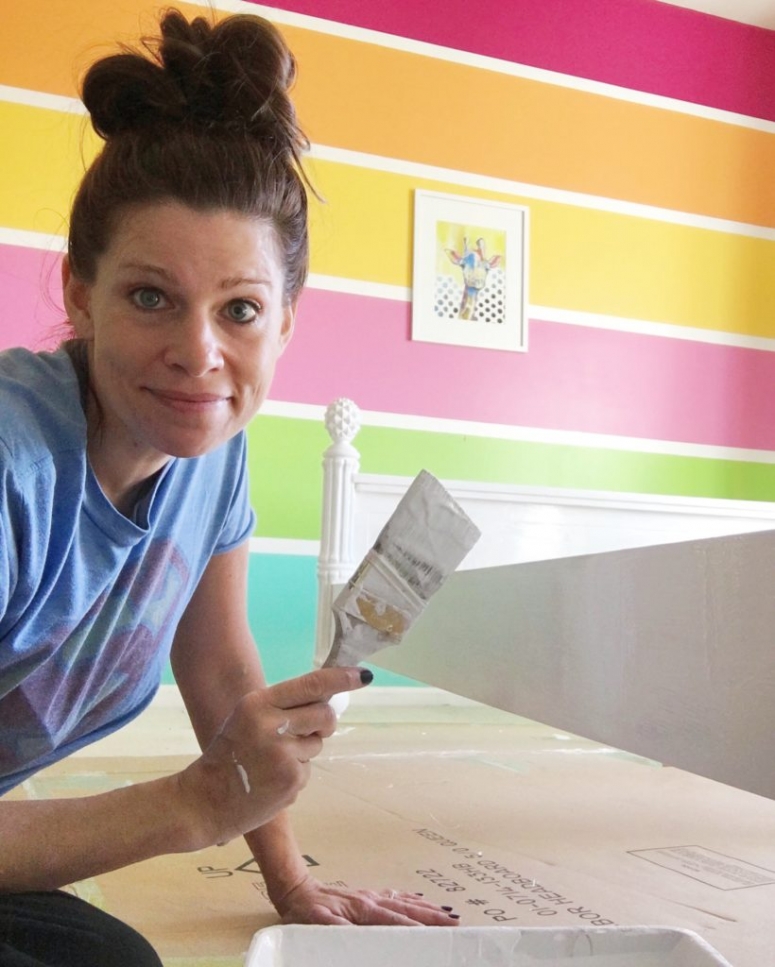 we painted the old bed – i have wanted to paint it for YEARS!
i was painting in the late afternoon and looked up to see the orange & red tree glowing perfectly centered in the window around the orange curtains… it was just so pretty and so typically fall!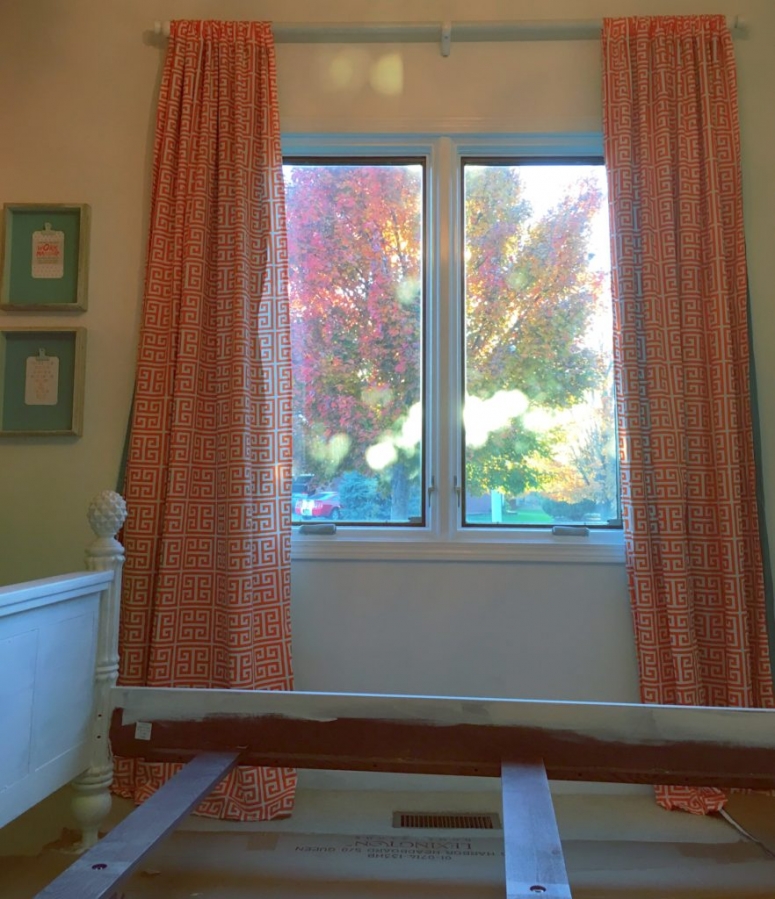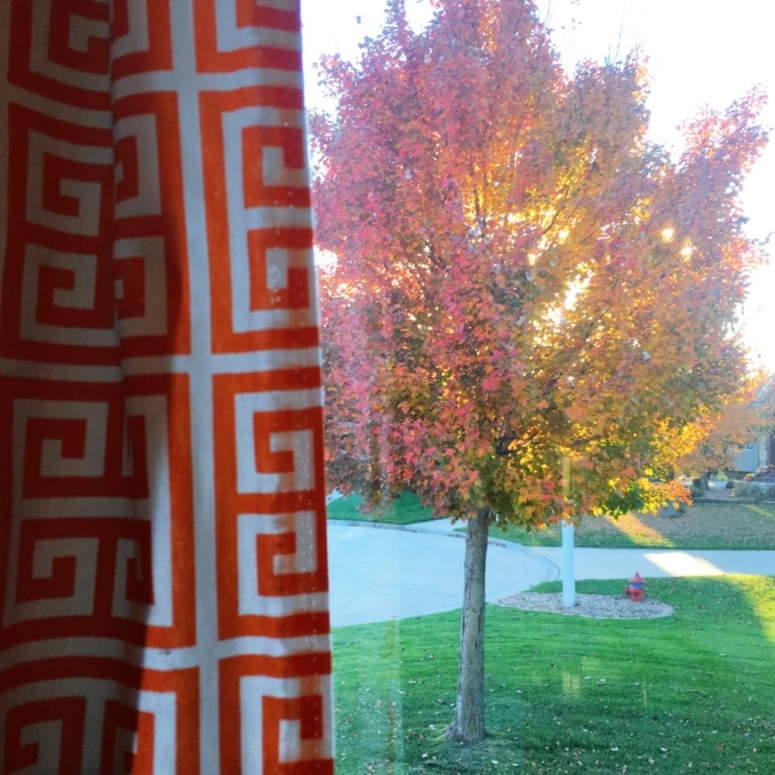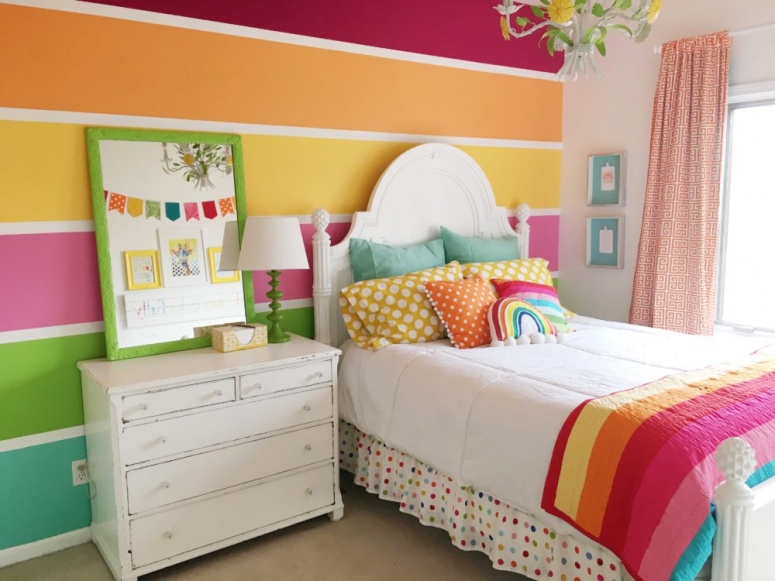 so now it's all ready for guests!
the rainbow pillow & the yellow polka dot shams are from the Land of Nod.
i found the bedskirt at Goodwill several years ago   🙂
my friend sent me the rainbow quilt that was from target several years ago as well.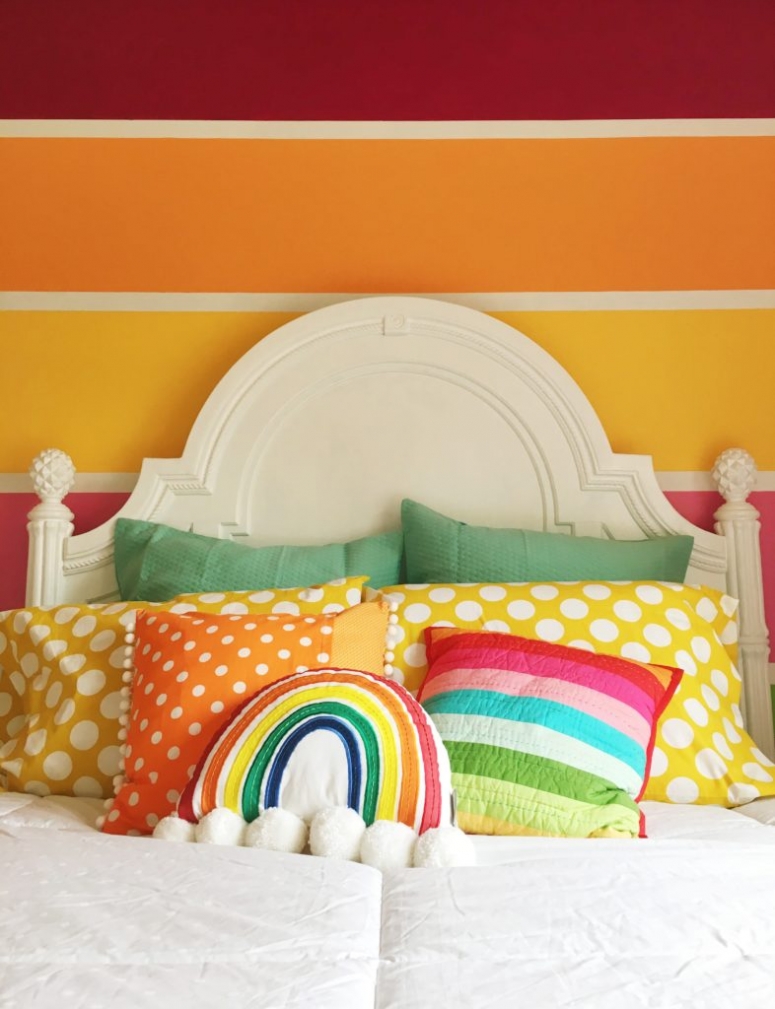 Talby turned 15!
she's got such a great heart!
it's been such an honor to watch her grow up!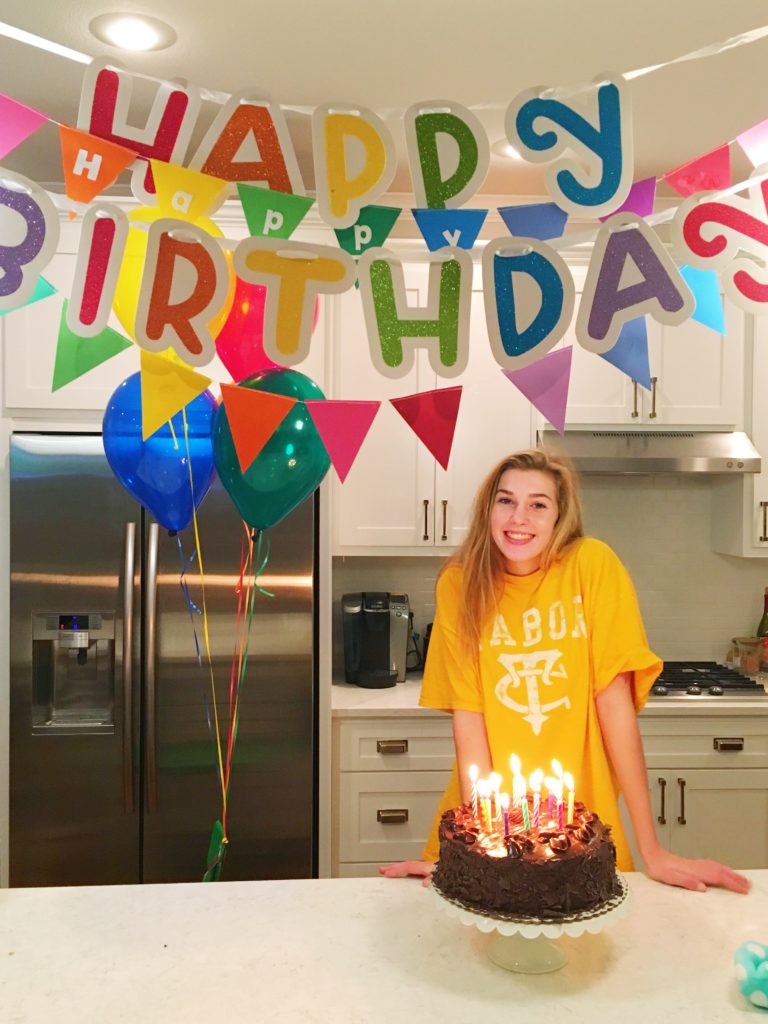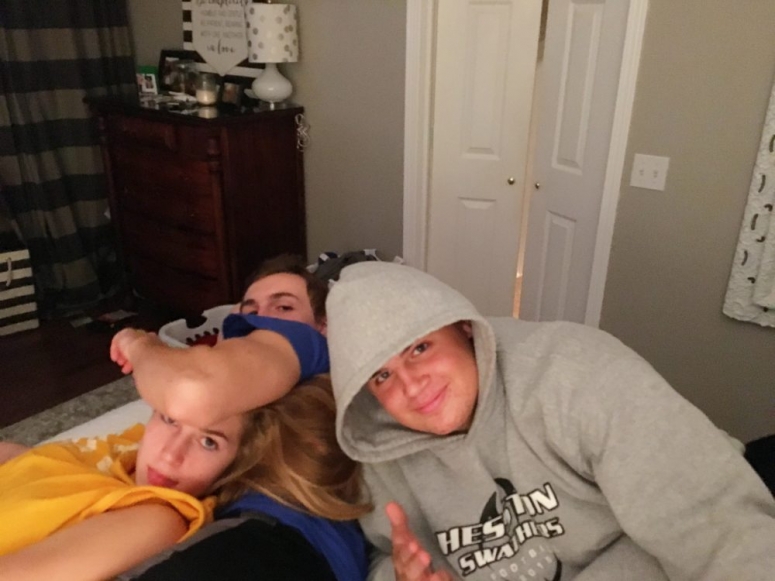 by the end of her birthday evening these 3 ended up in my bed – wrestling, laughing and being crazy.
i was loving every second of it.
ofthere's plenty of fighting and normal sibling stuff but when it's good – it is SO GOOD!!!
we went out for dinner to celebrate both annie & talby's birthday together to a restaurant we had (half)jokingly told them we would never take them to because of the cost of 7 of us and the behaviors of the past.  But since we combined our celebration and only went out once instead of two separate times… we said yes!
It was the best dinner out that we have ever had!
not kidding.
the food was great but our time together was suddenly different.
conversations were good and real.
it was truly enjoyable!
i didn't know if we'd ever get to this point of a time at a restaurant with all of us that was like that.
it was as dreamy as i had imagined.
i love them but i also really like them.   🙂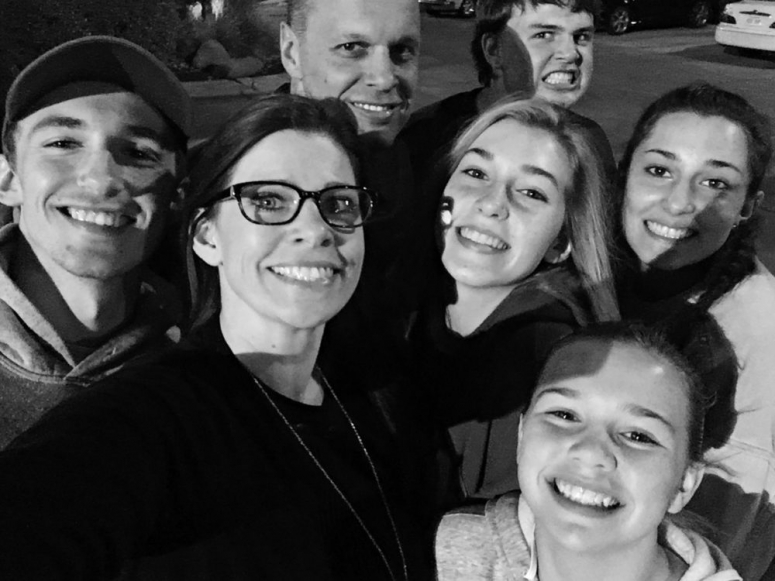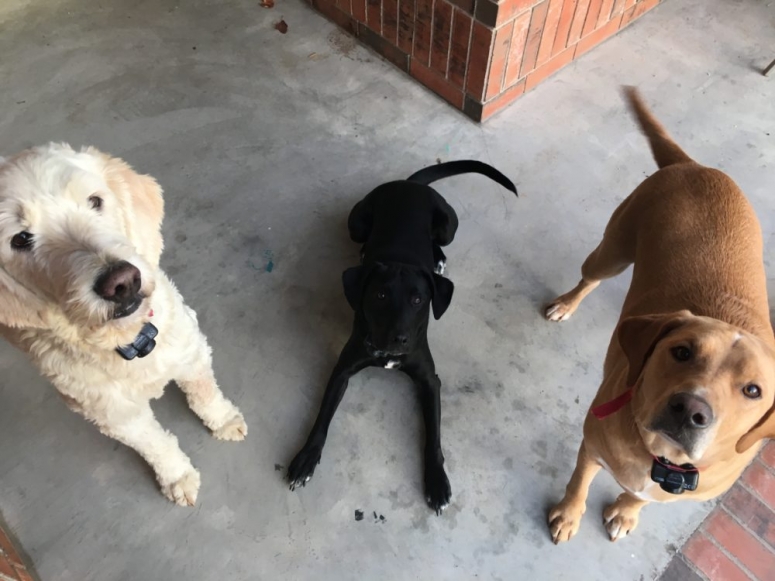 we still have all three dorky dogs.
kobe has adjusted and isn't as goofy as he was in the beginning (he was terrified of grass!)
he is a good cuddler too.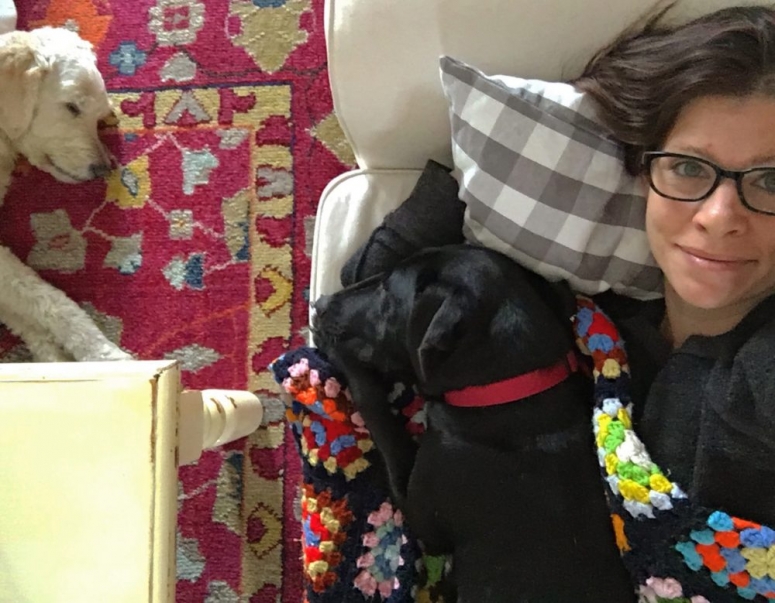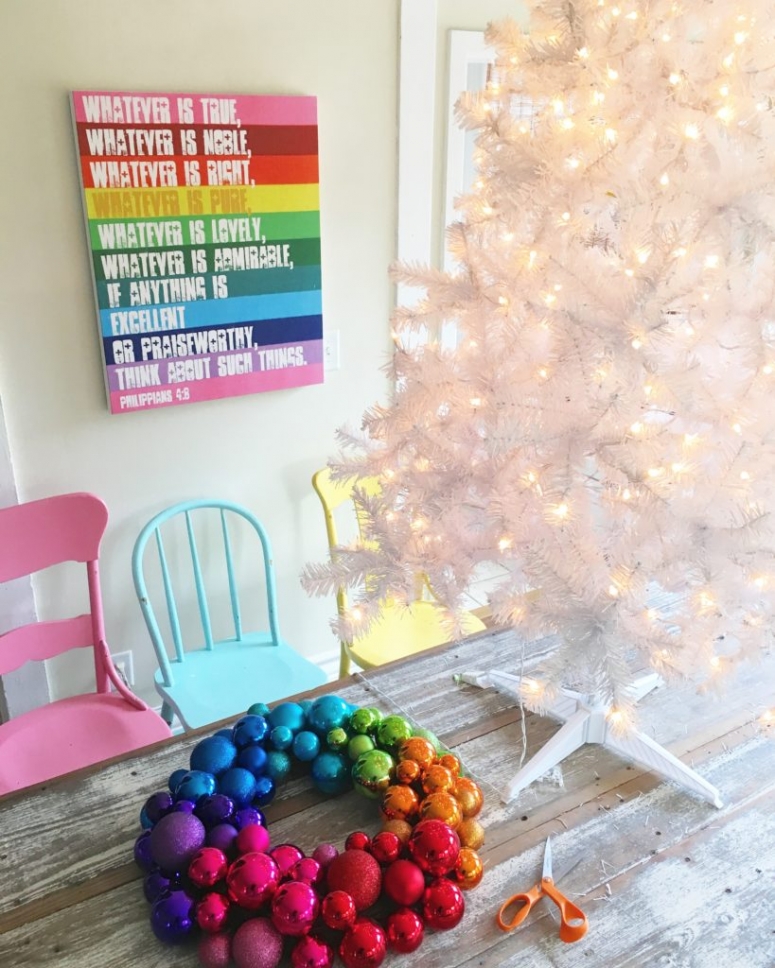 i put up a few christmas decorations at the Craft House last week.
the wreath was at sam's club (what in the world???) and then it was officially time to get a white tree to rainbowtize.
the tree is not too big and definitely not fancy but it was pre-lit so i went for it.
i got it at walmart – impulse buy but no regrets.
the ornaments are all from Michaels.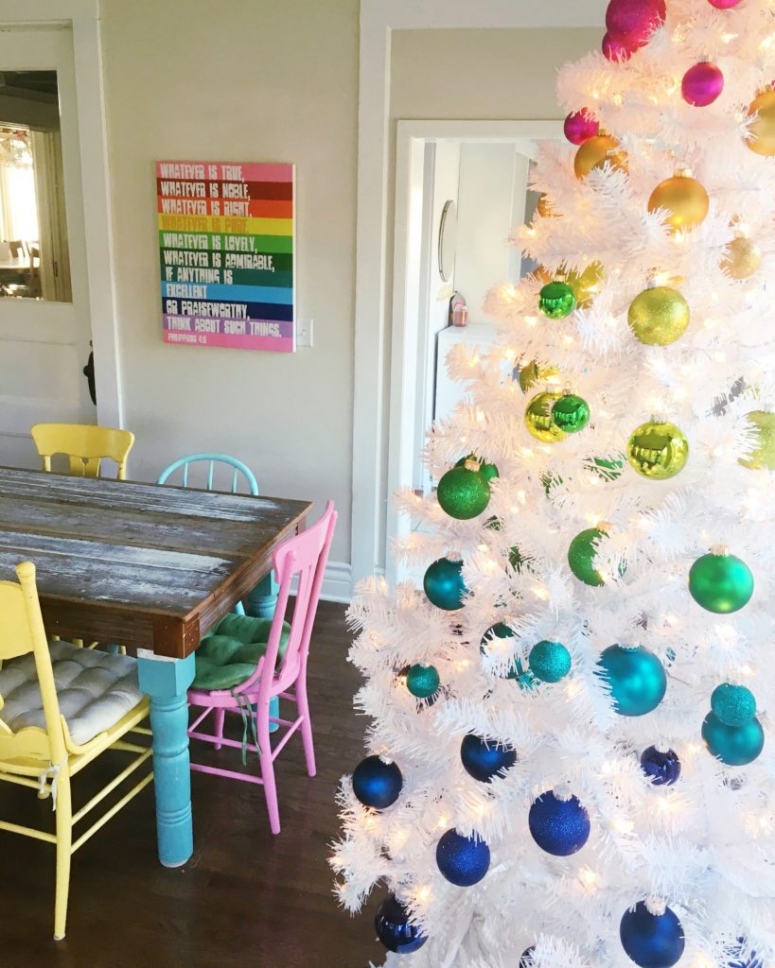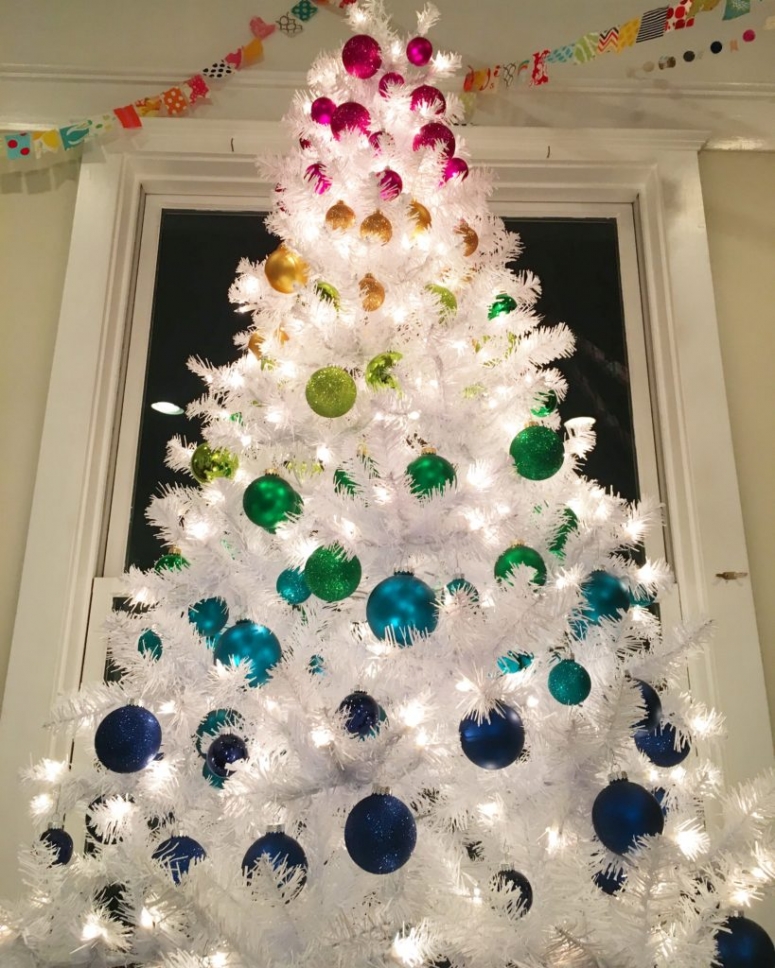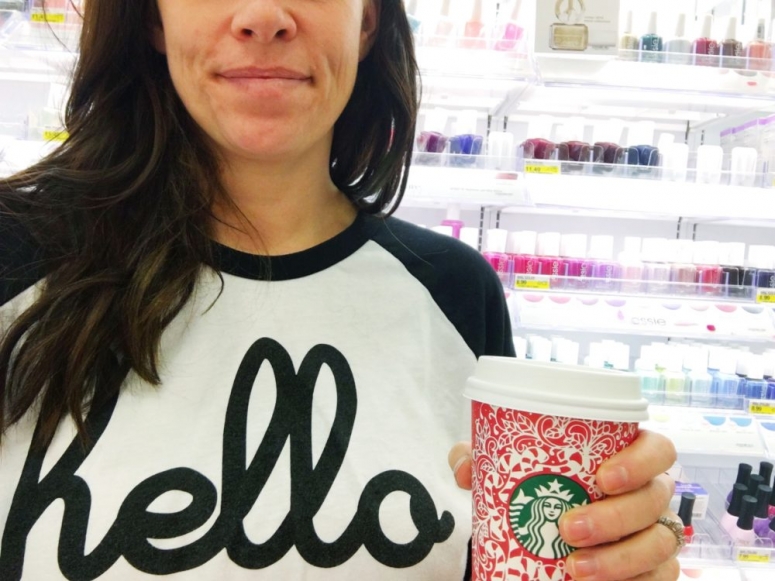 this was me on black friday.
i drove lauren home from thanksgiving and then thought i'd stop for a bit and check out the deals.
ummmm…. i spent THREE HOURS just in Dick's Sporting Goods!
long story short – i came home at 10:30 pm.
ha ha ha!
just a quick 13 hour black friday shopping day… no big deal.
but seriously… i was alone.  i had coffee.  everything was on sale.
it was perfect!