another school year has begun.
annie in 6th grade… talby is a freshman… sean a sophomore… scott started college!
whaaaat??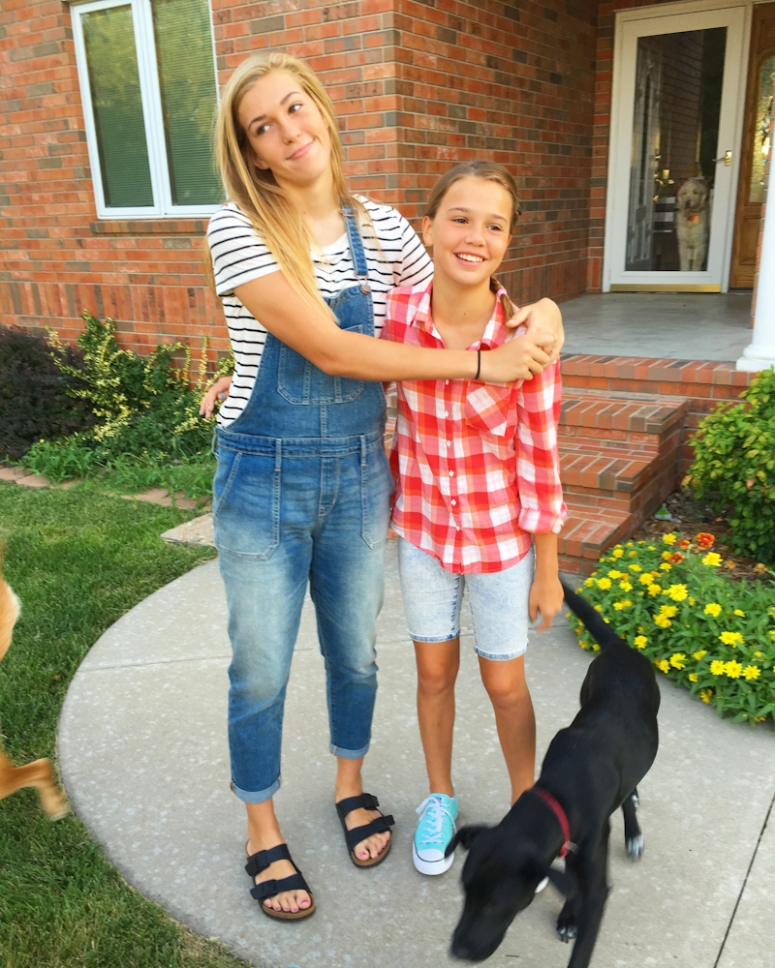 how fun are those overalls?!
between that and the birks i thought it 1994 again.
and annie's shirt – i wish it came in my size!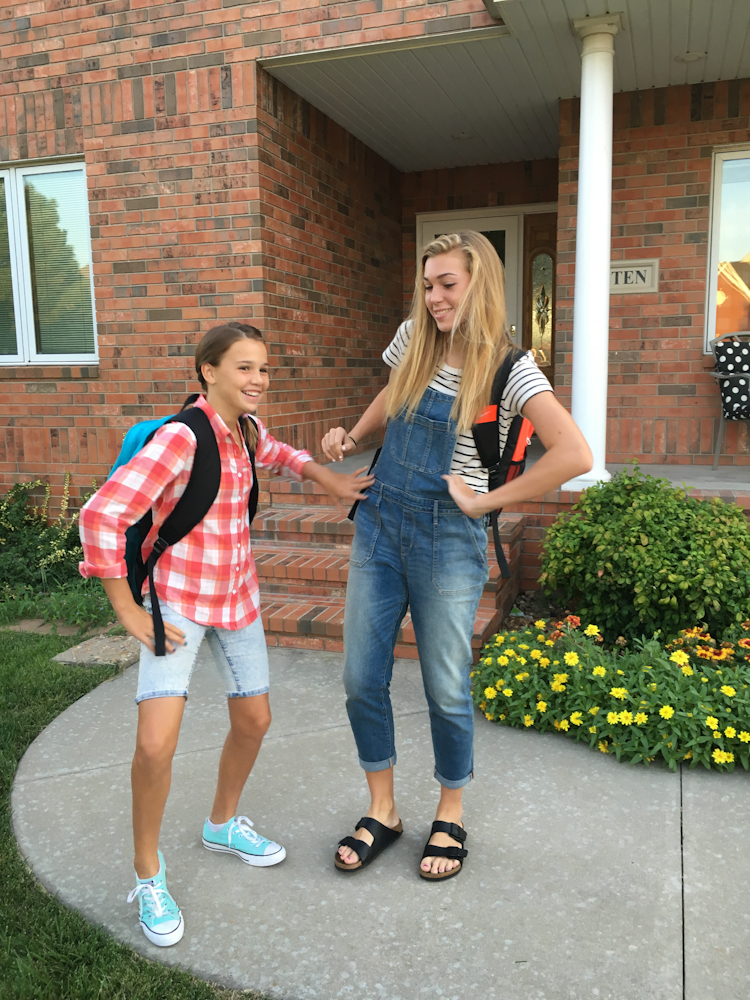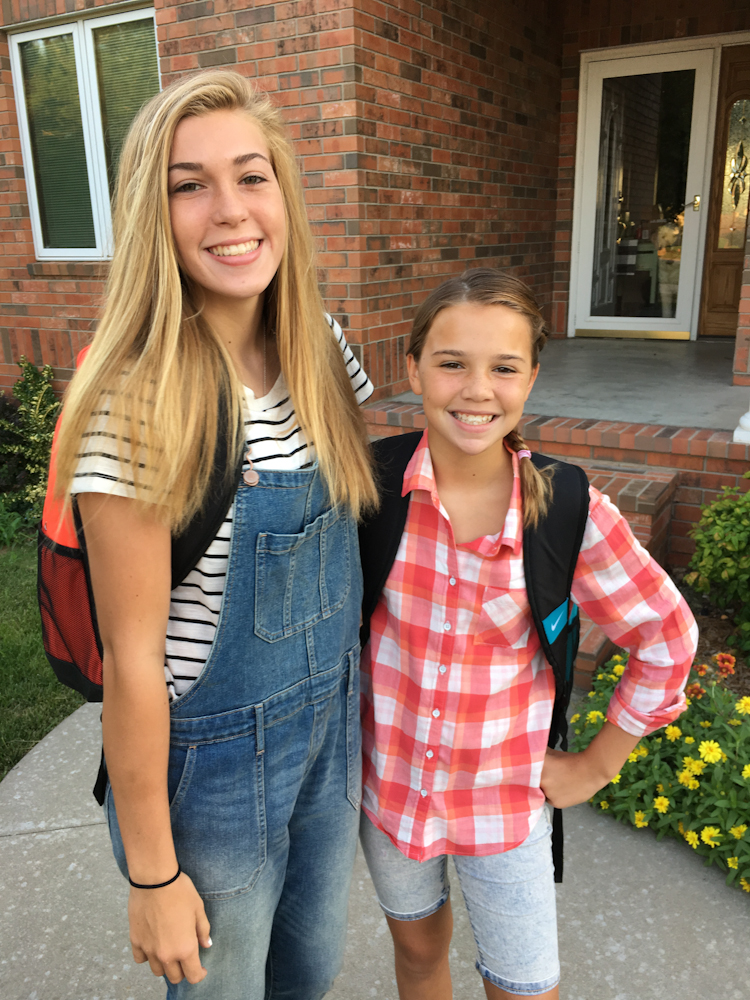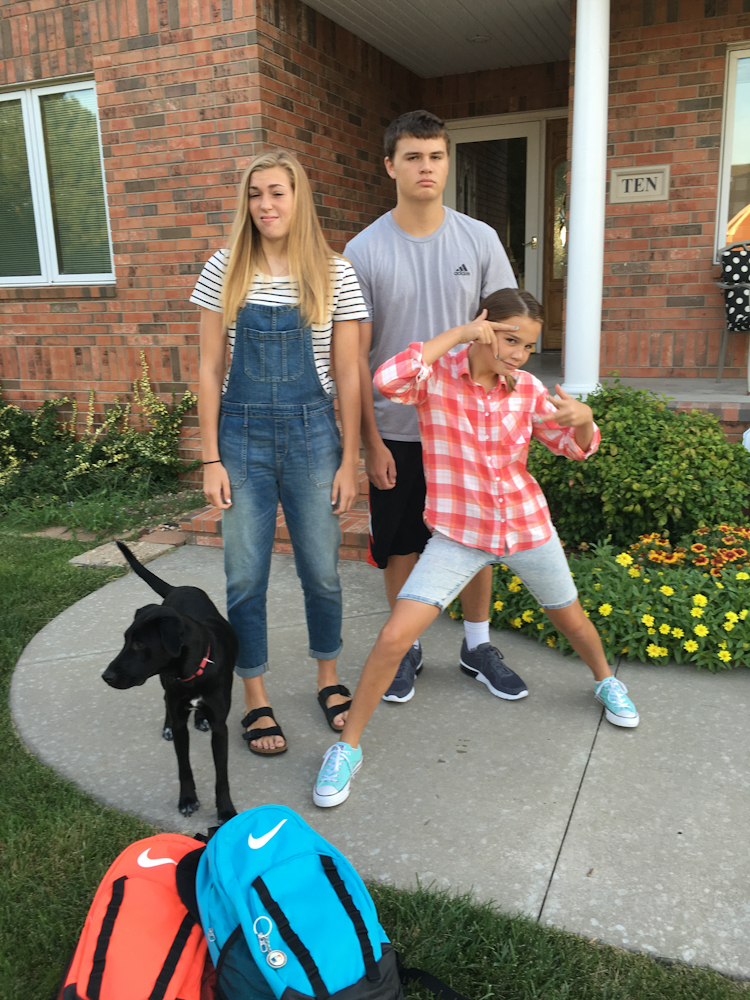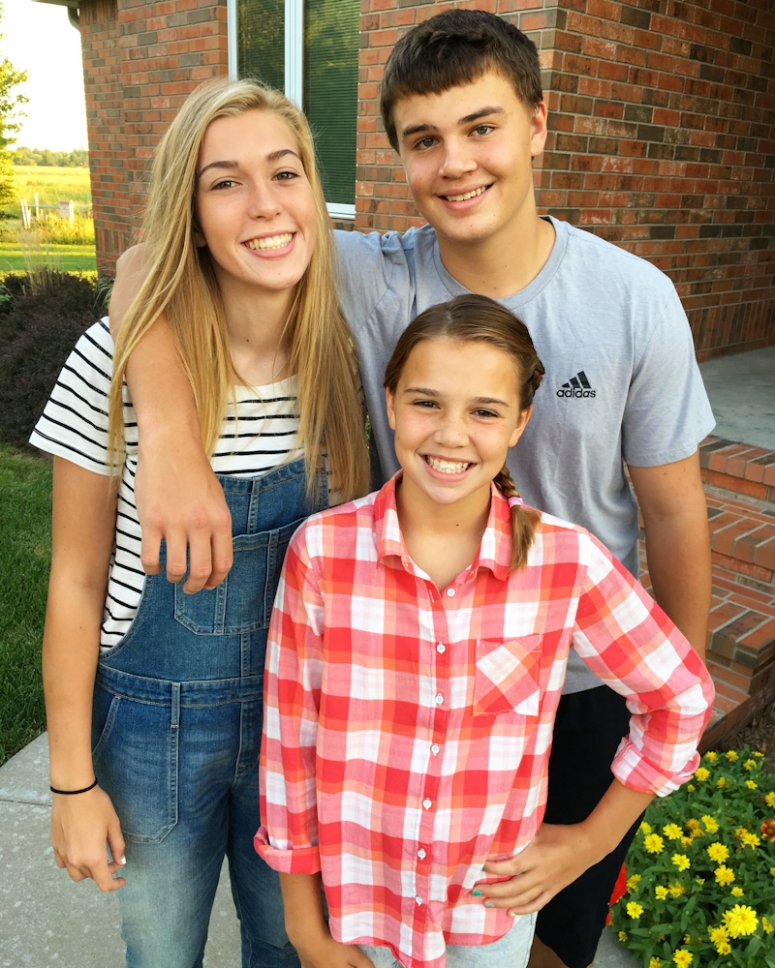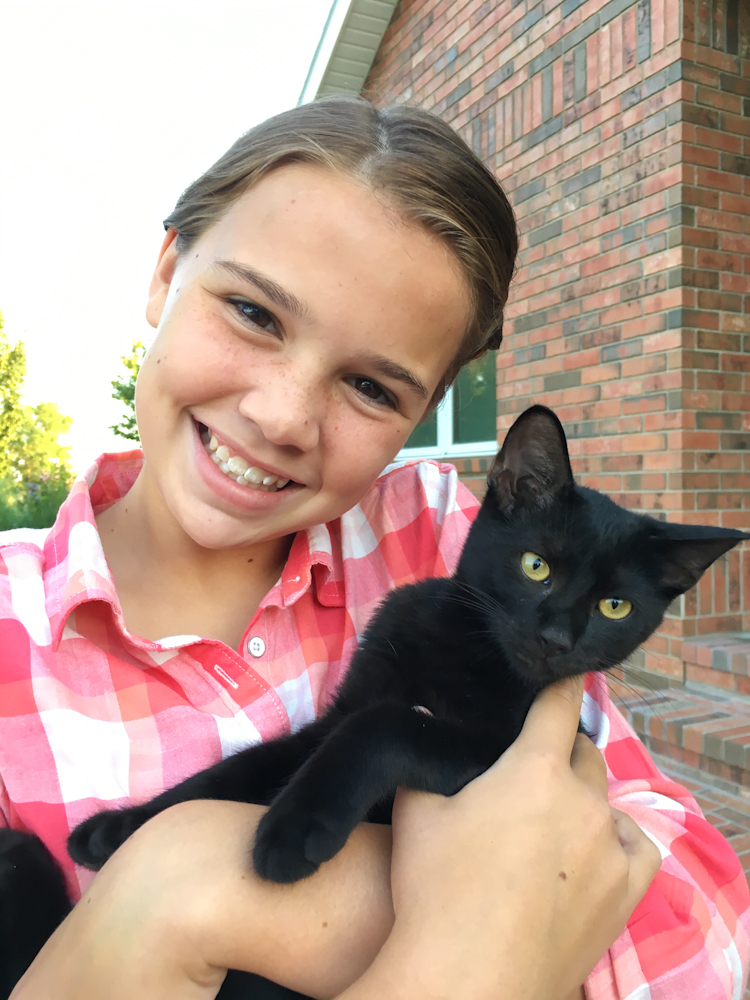 one thing that is different about this school year is that sean has his driver's license!
he is LOVING the freedom that brings.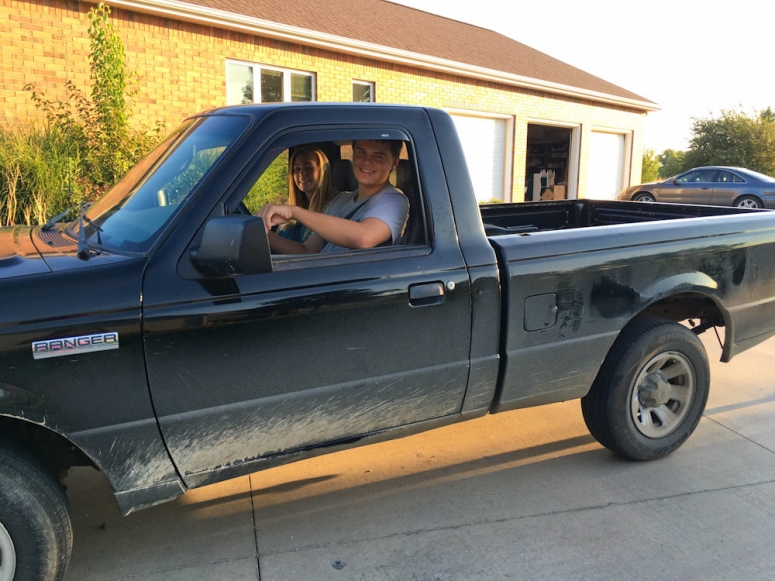 starting school is a great reason for donuts (if anyone needs a reason).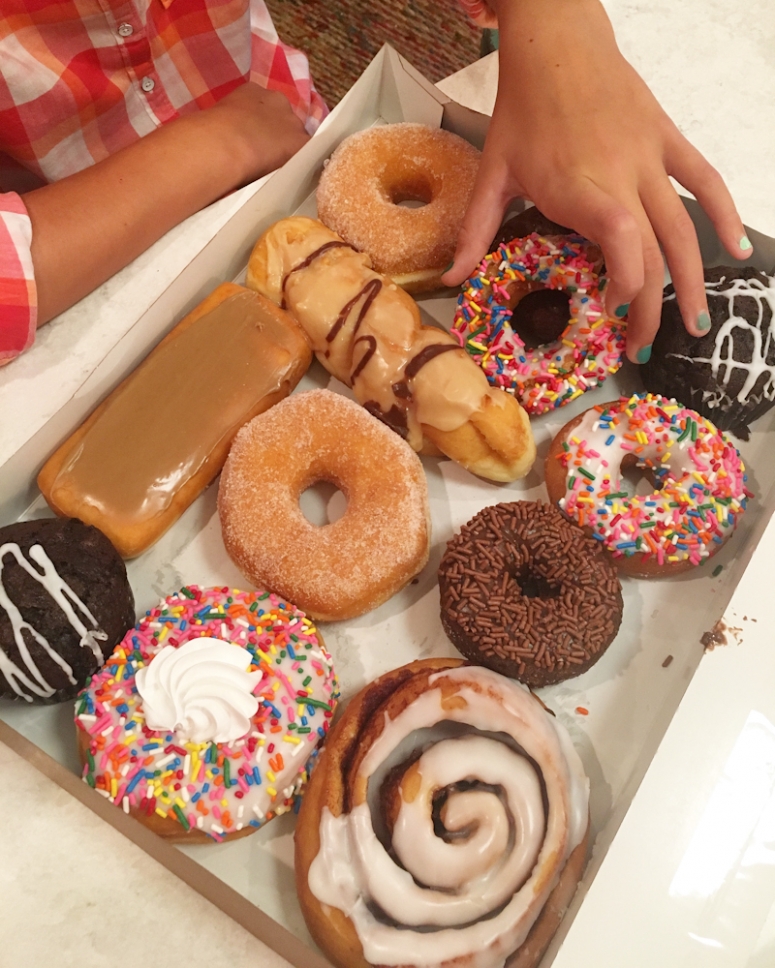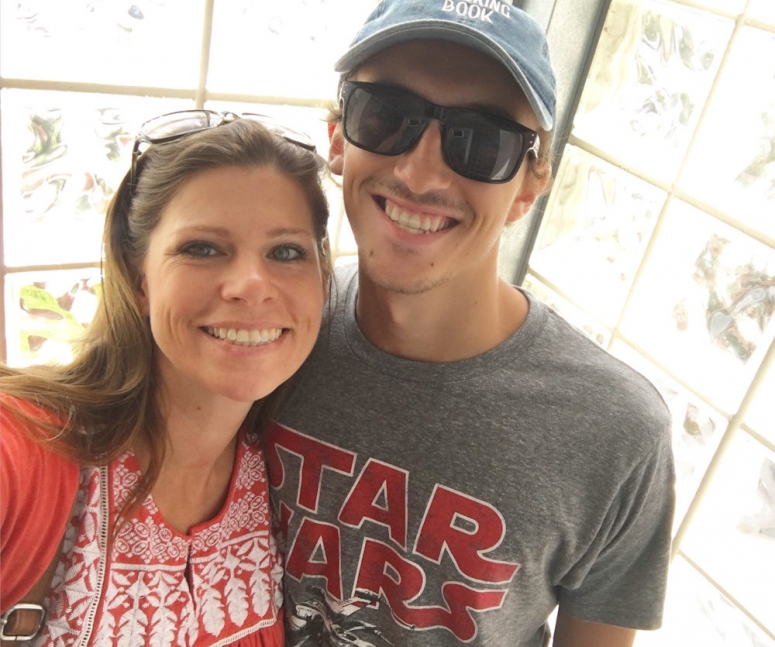 scotty started his freshman year at Tabor College.
i cried.
often.
but i'm excited for him… he's going to do GREAT!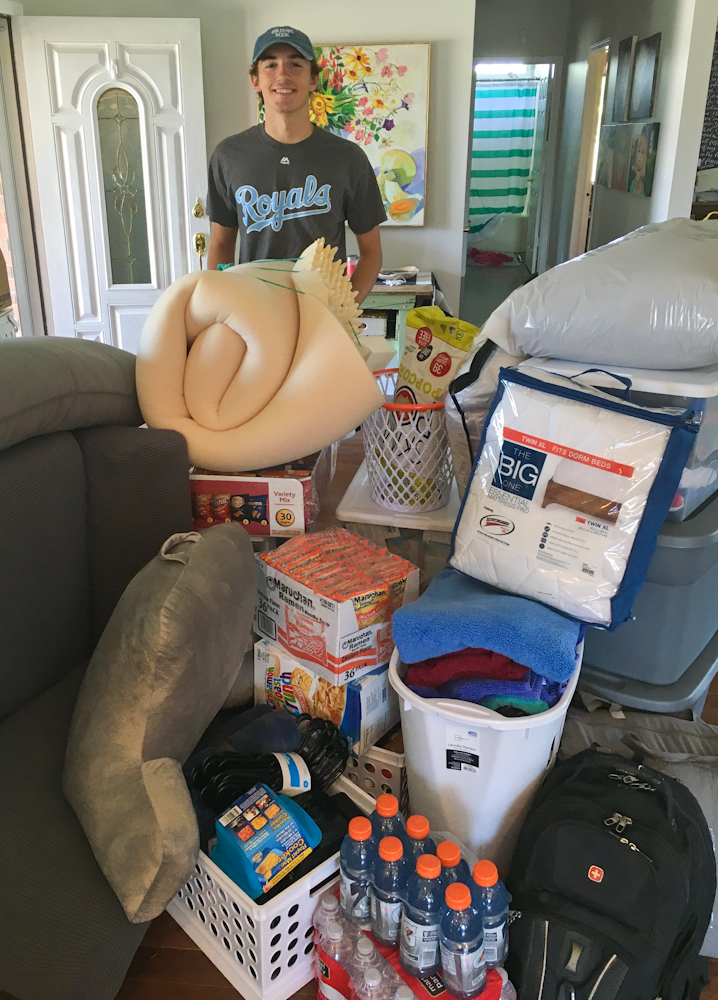 i mean he's got 36 Ramens – what else would he need?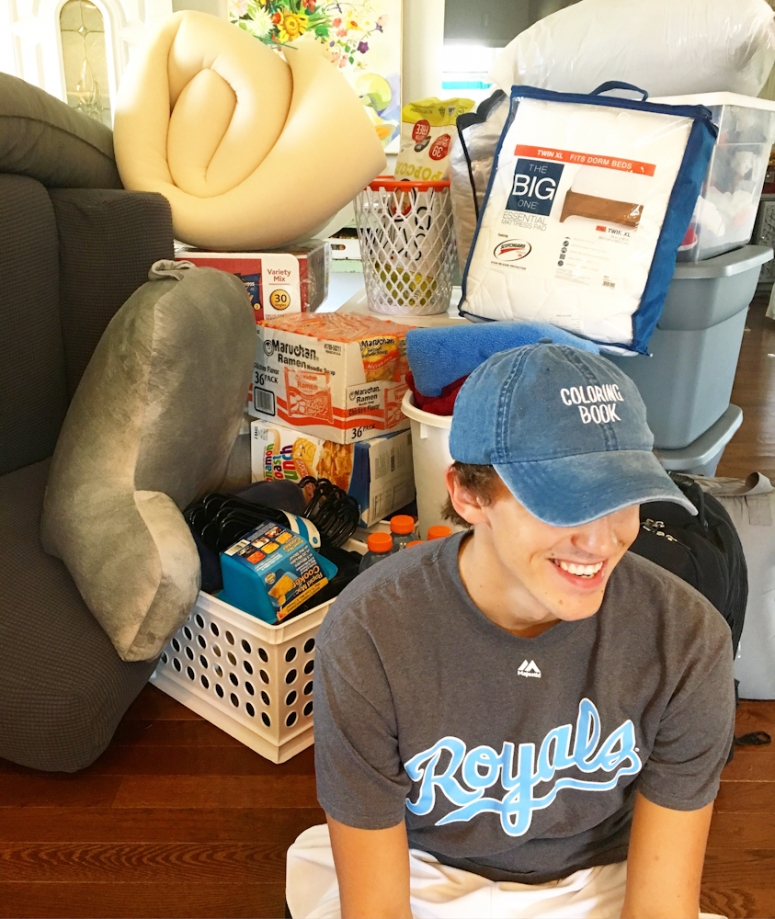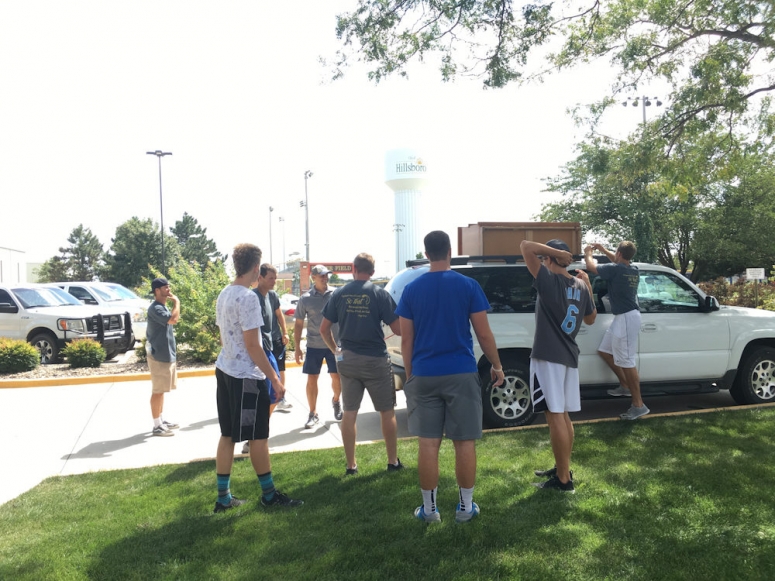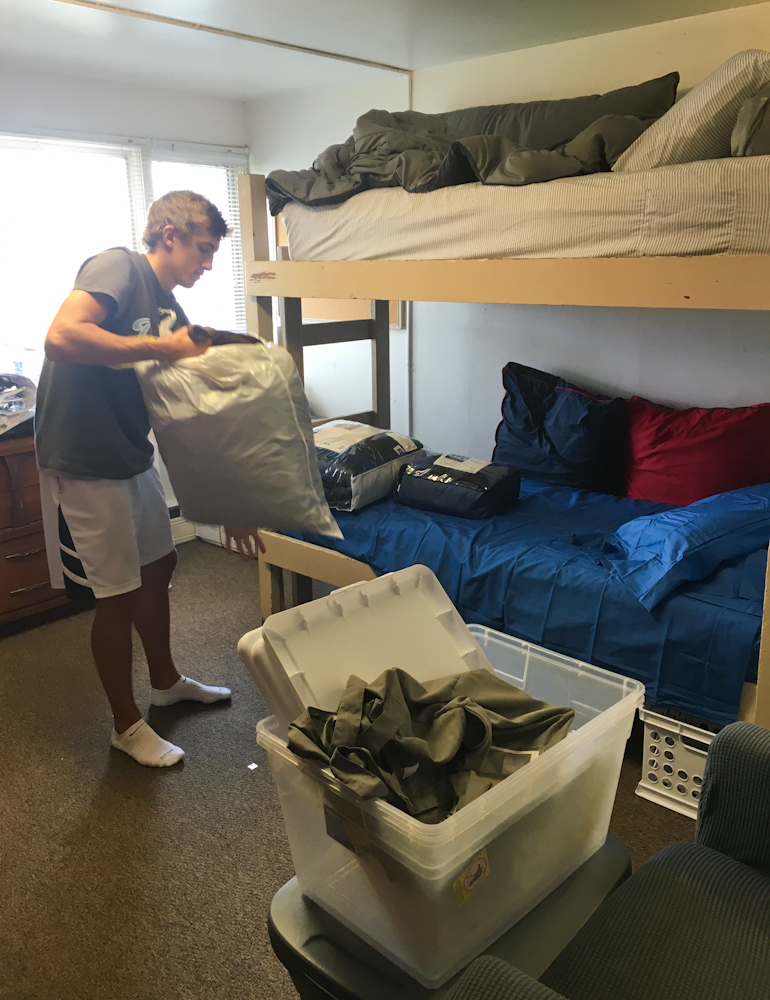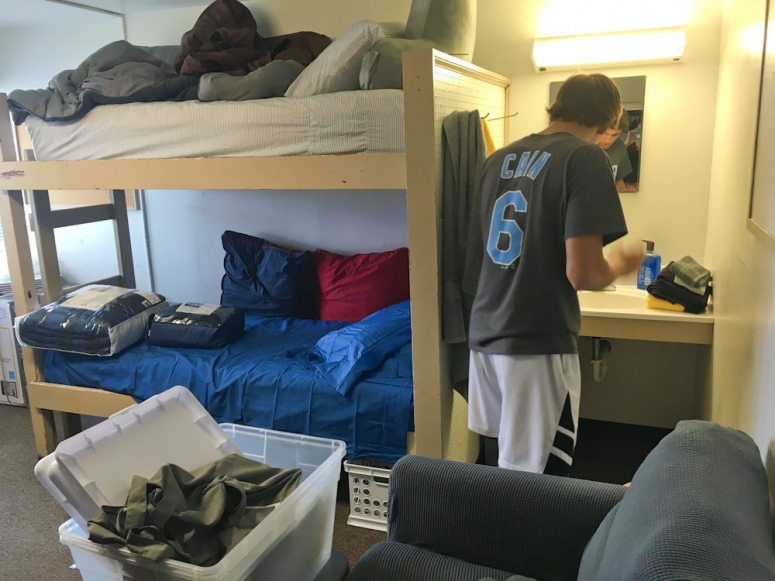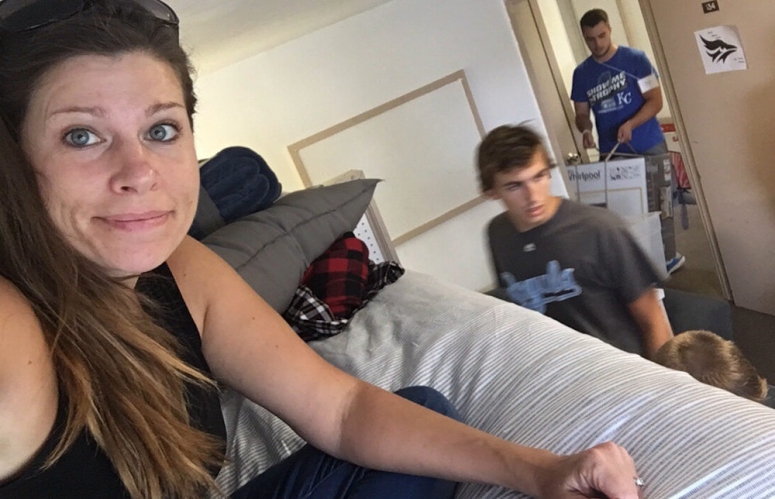 i made his bed one last time.
and hit my head three times!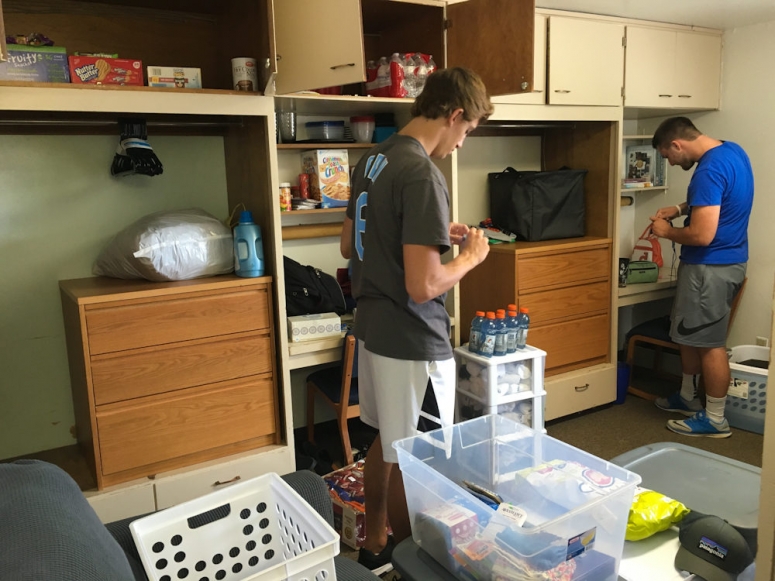 we have dropped a child off at college once already but it didn't get easier.
it's HARD to walk away and leave your kid!
but our pastor reminded me this morning that getting the years with our kids that we do is a gift!
we get time with them in our homes and in our every day and then they have to move on.
we raise them to leave.
it's good.
it hurts but it's a good hurt… it's growth!
what a privilege to be all these kids' mom!!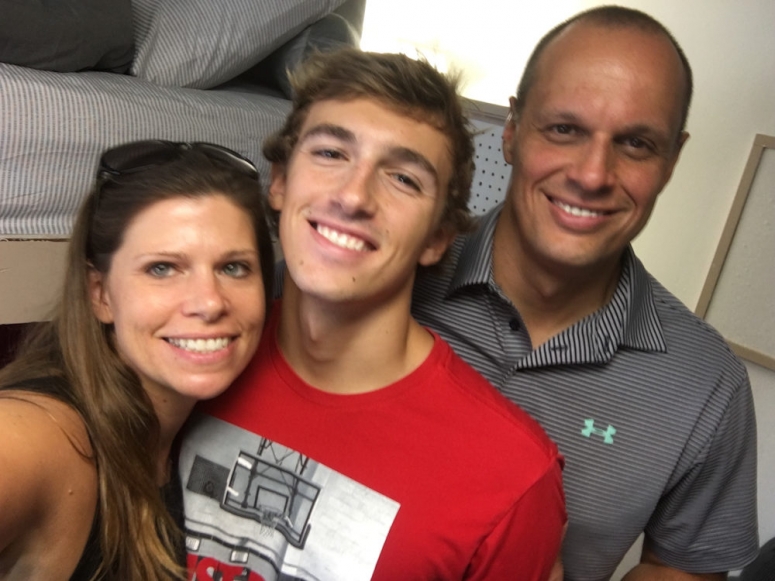 🙂  Scotty i miss you!
do your best and try hard in all your classes!
i am so glad i get to be your mom!   🙂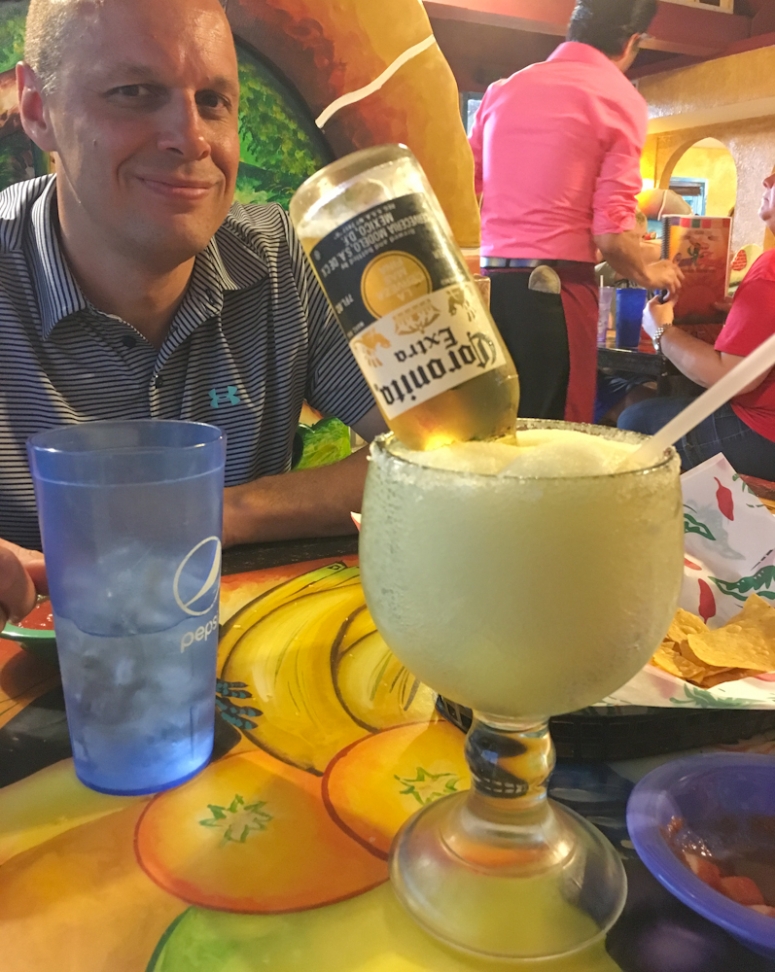 and then… craig and i took off for a weekend away with NO kids!
we realized it was the only weekend before sports and all the STUFF for the next two months so we got outta town!
it was such a great way to ease into the new transition.
we slept!
we went to movies both nights!
we ate really good mexican food!
and talked lots and lots about everything.
it was a great weekend!
.
and just for fun….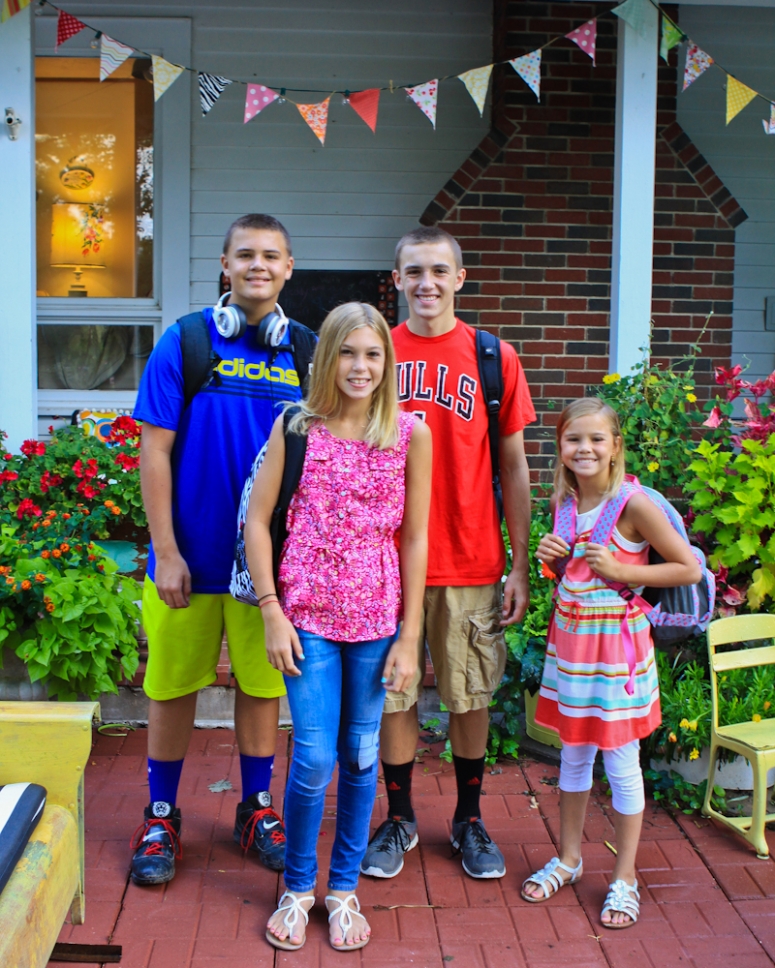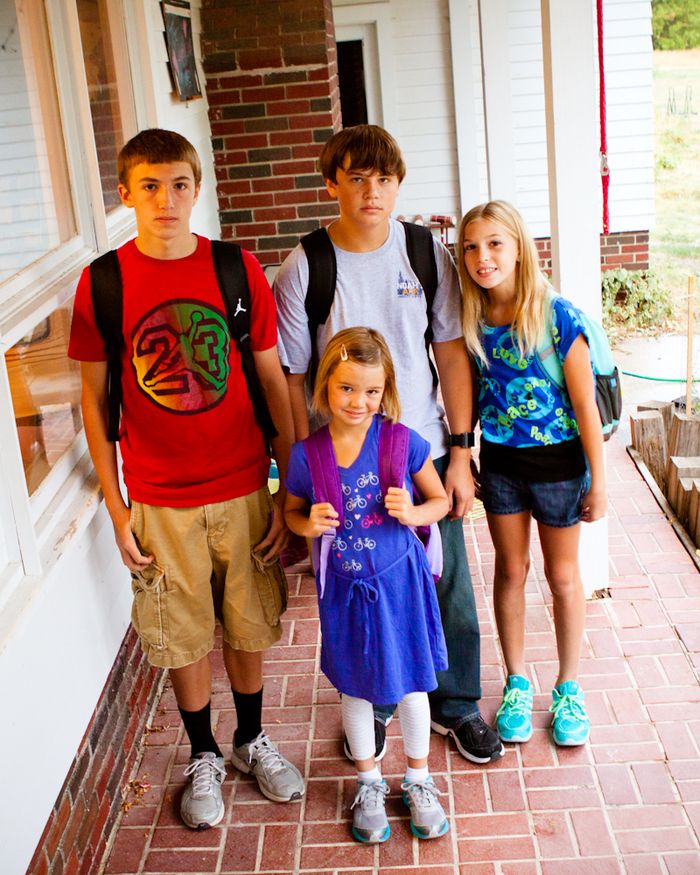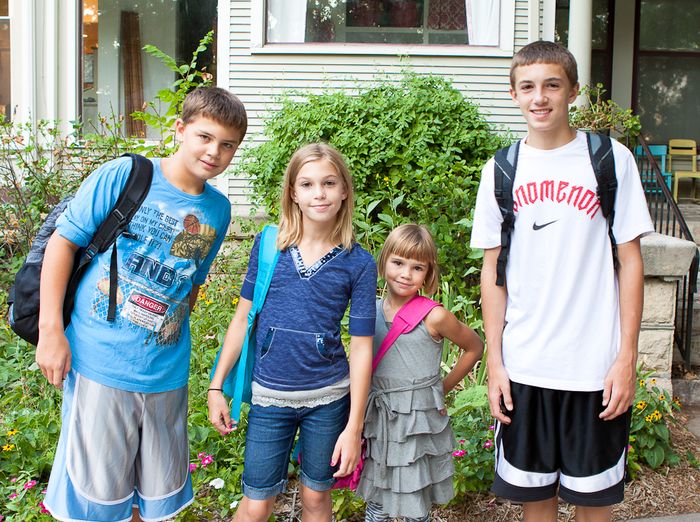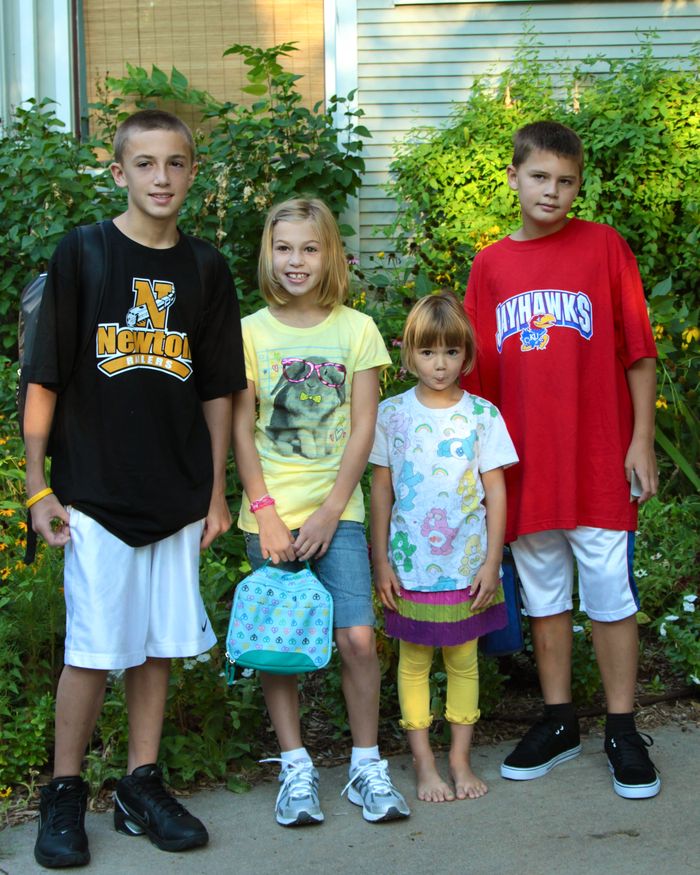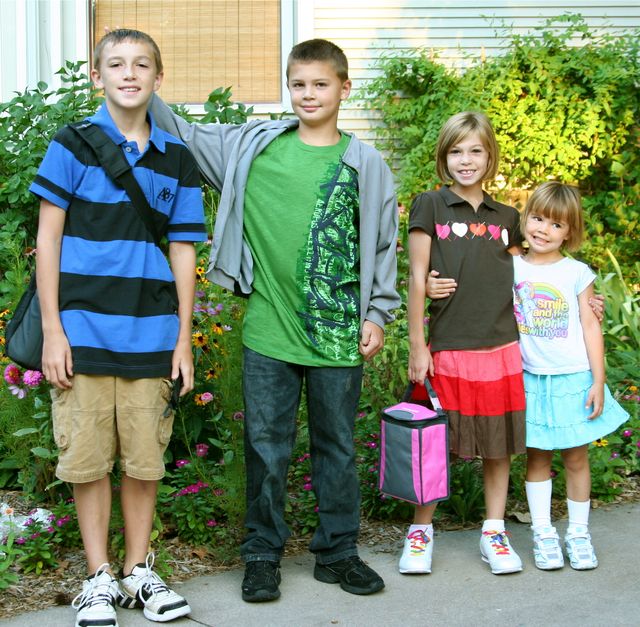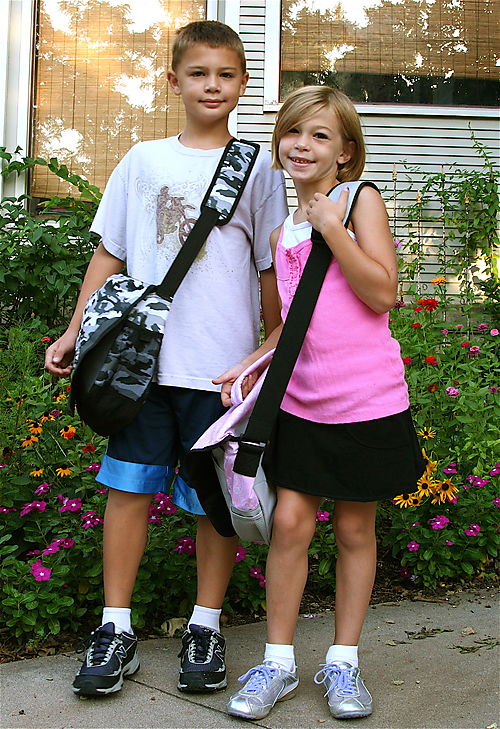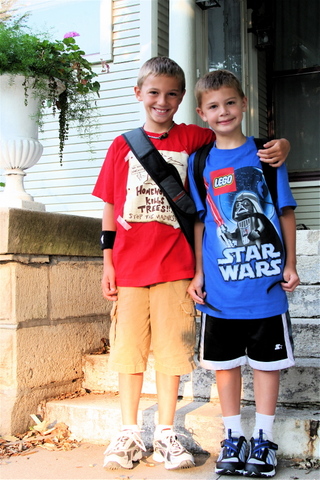 funny how my oldest child isn't in ANY of the group back to school photos….
#funnynotfunny
and all of her elementary school first day pictures aren't digital.
oh well.
she DID go to school even if she didn't get in the photos.
🙂