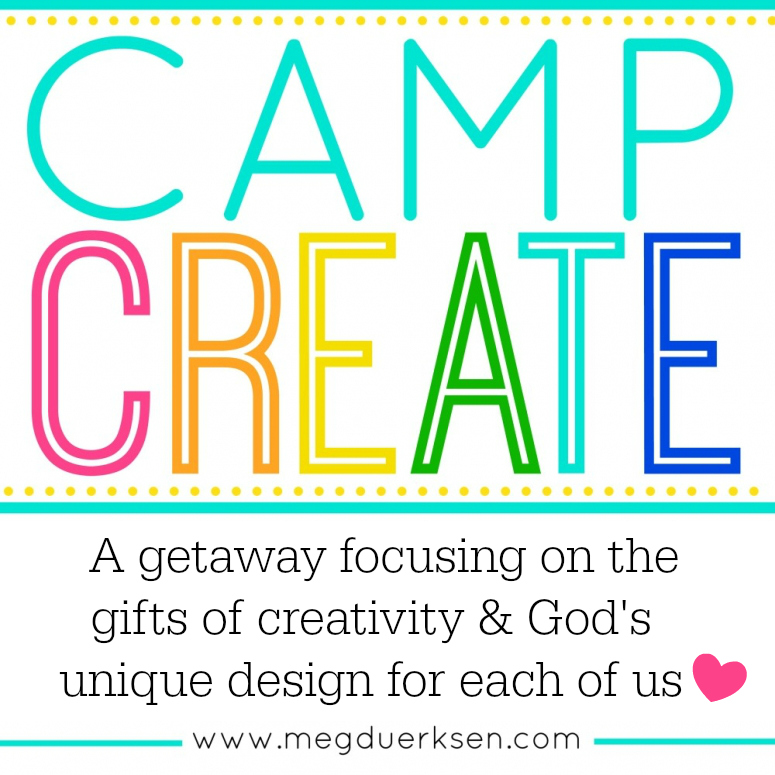 Tickets go on sale Monday November 16.
at noon CST you can CLICK HERE IN MY SHOP – www.megduerksen.bigcartel.com  to purchase.
There are only 11 spots available.
To avoid a mess later… please read all the information about registering (in the shop) BEFORE purchasing.
You can read about Camp Create and camps in the past HERE.
I'm so excited!