i am in chicago at the Storyline Conference!!!
i really enjoyed today.
we heard donald miller (A Million Miles in a Thousand Years

 – i LOVED that book) & glennon melton (momastery)
i have been thinking all day about my life… my story… what's next… what do i want…
big stuff right?
stuff i don't quite have answers for just yet.
and that's ok… just thinking and processing.
but what blew me away today was hearing Propaganda speak… poetry i guess you'd say?
i think it was the lyrics of his songs but instead of rapping to music he just spoke it into the mic.
OH MY WORD.
his 10 minutes were my favorite.
wow.
bob goff is tomorrow and i CANNOT WAIT!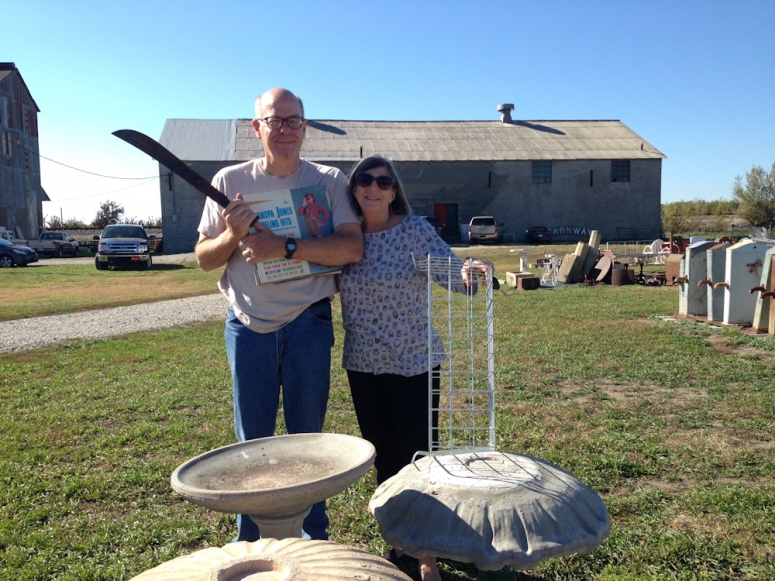 my parents came to watch scott play football last week and on saturday we went out to the barn.
how cute are they?
my dad found records and a machete that he plans to use for gardening.
side note: scott did awesome… he had two touchdowns… they won 59-2.
ouch.
his team is undefeated!
he is having a lot of fun with his team.
the girls and craig came out tot he barn too.
there were bugs flying all over the place.
and i made the mistakes of saying "what are they? earwigs?" to which annie asked "why are they called earwigs? do they go in your ear?"
i said yes.
and she lasted about 5 more minutes like this and then went to the car!
but they were not even earwigs which i said right away.
silly girl.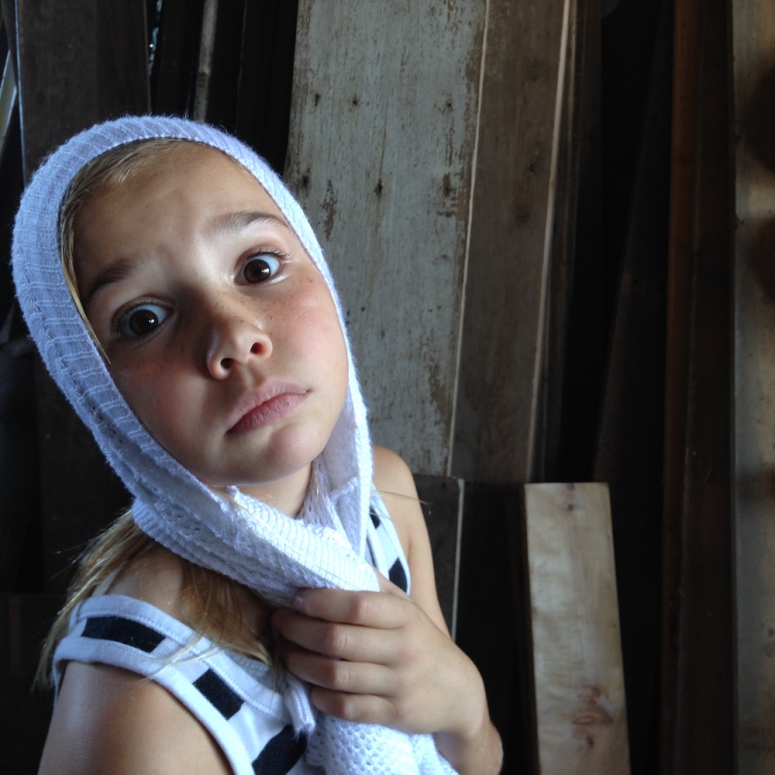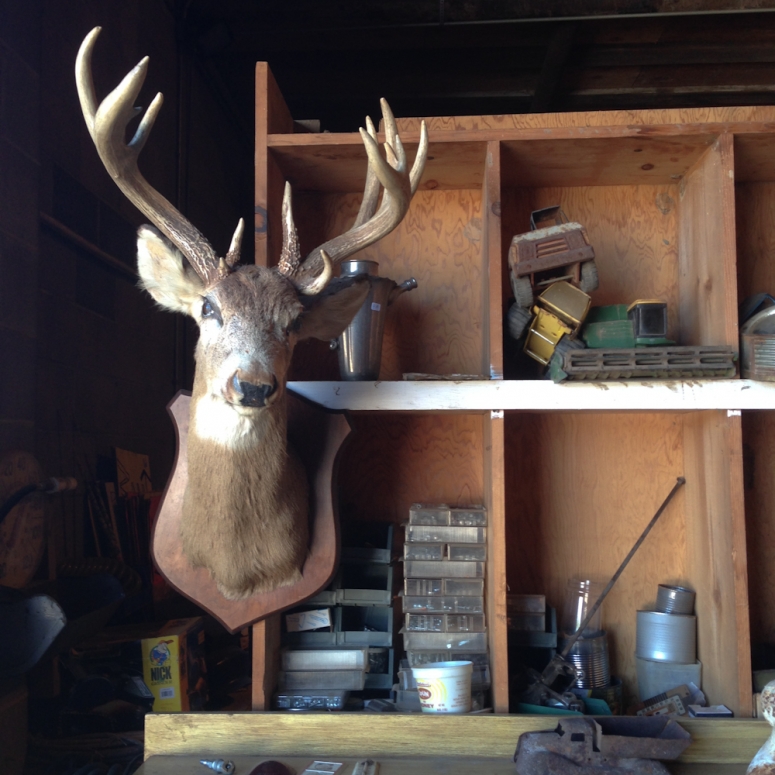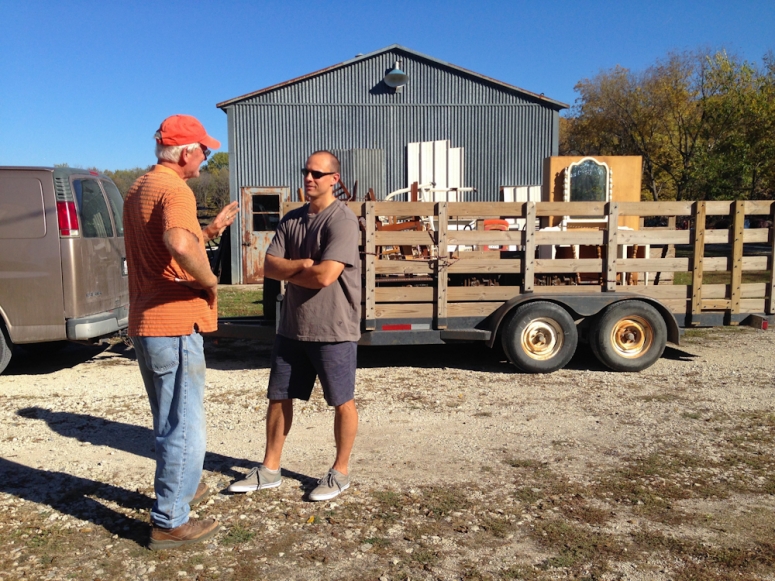 oggie was high school basketball coach so he and craig were talking about all the games way back when.
they were so funny… they both remembered SO MANY DETAILS.
boys.
how do they keep the games straight?!!!!
i mean seriously.
this is what we came home with…. GREEN chippy gorgeousness.
it's going to be a covering the half wall  in the entryway of the kitchen that will have hooks for kids' backpacks and my purse
i really excited to get this project going!