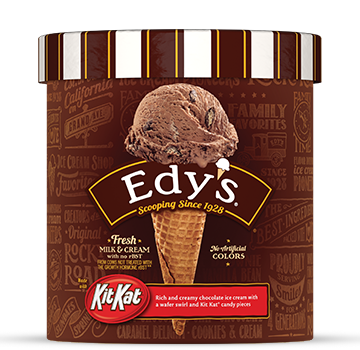 dude.
have you tried this ice cream???
not to be overly dramatic… but it is epic.
they were passing out little samples at our store and my girls got one and said "this is so good"
we circled around again (not on purpose) and this time i got a sample (and they got another).
i put the bite in my mouth and said "OH MY WORD! WHAT IS THIS?"
we bought it on the spot.
and maybe… possibly… got plastic spoons from the deli area and ate it straight from the carton on the way home from the grocery store.
it could've happened.
hypothetically.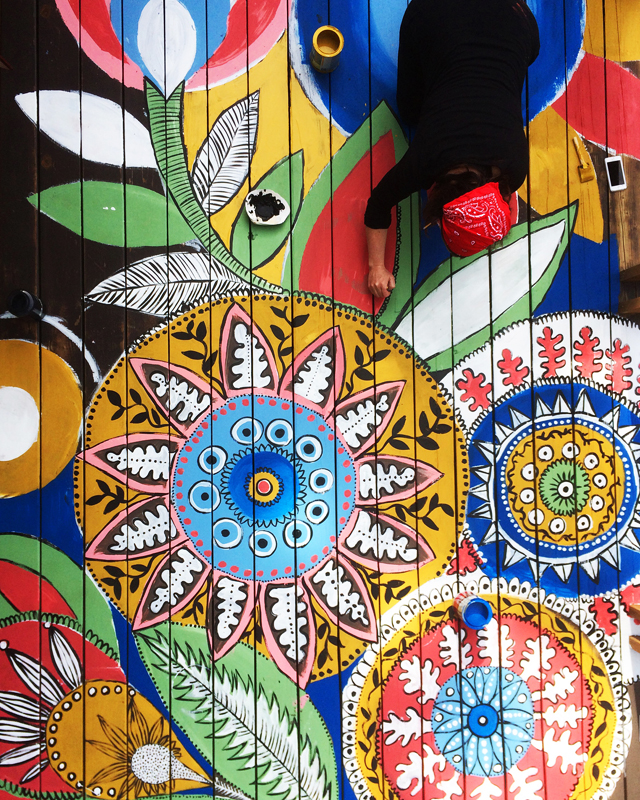 have you seen Alissa Burke's beautiful painted deck?
W O W!!!
i absolutely adore this project!
definitely click over and check it out.
her whole blog is filled with inspiration, beautiful photos and creativity with everything.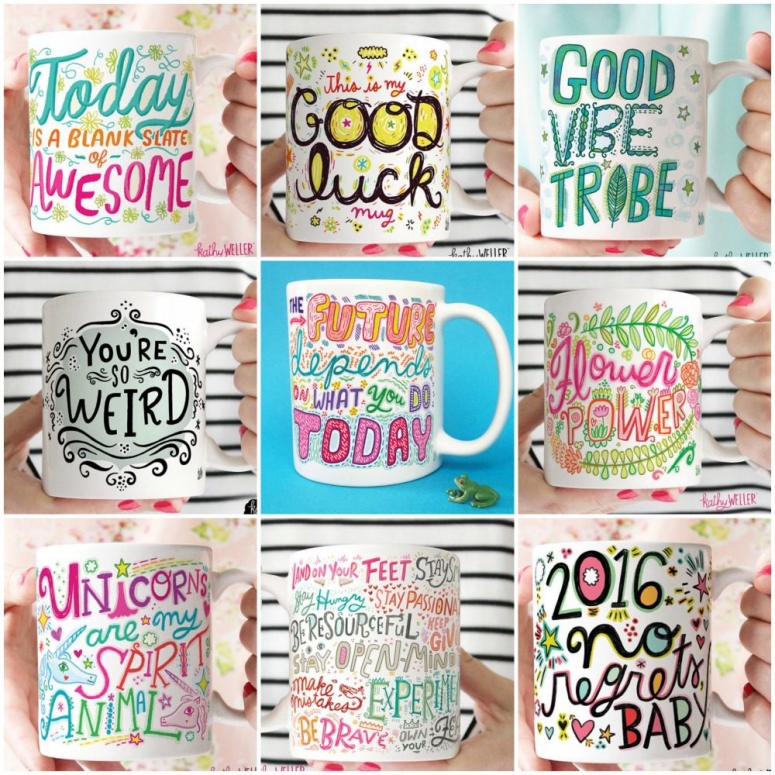 Kathy Weller Art has really FUN mugs!
i love her style.    🙂
it makes me feel like doodling.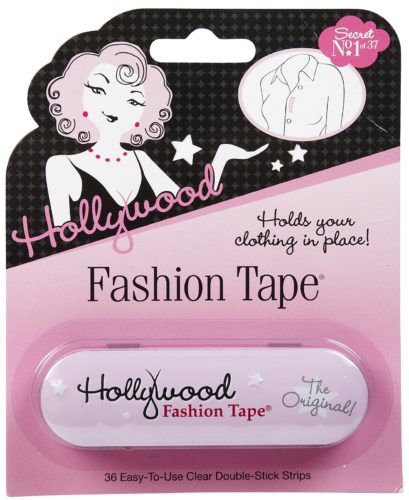 have you ever used Hollywood Fashion Tape – it's double stick tape for your clothes?
i use it all the time!
this last time i put it on "i wonder if everyone uses this or hardly anyone?"
i have trouble with button up shirts gaping open across my bustline but when i put the tape the problem is solved!
or to keep your jacket or cardigan in the spot you want…
or to keep your tank top on top of your bra strap.
it's the best!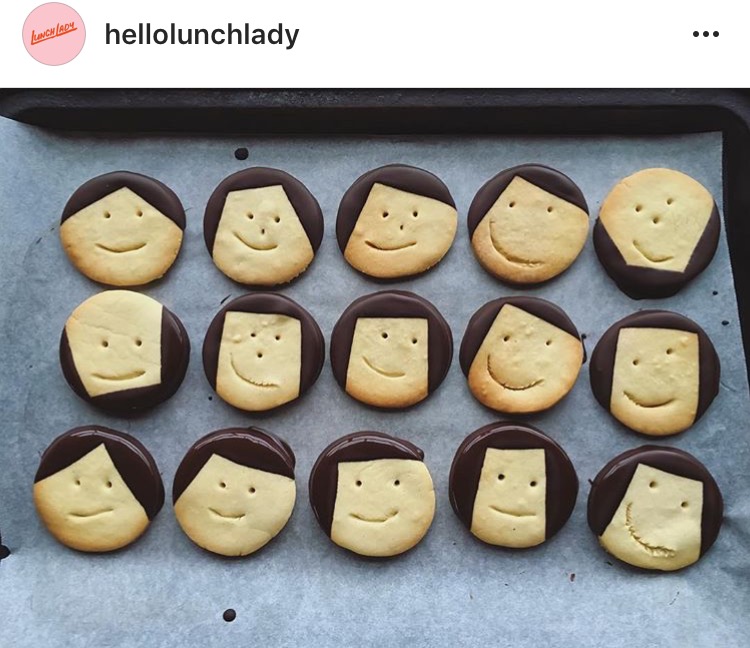 HOW CUTE are these cookies?!!
I found @hellolunchlady through my Instagram Explore page.
so creative! and the two with beards?  LOVE!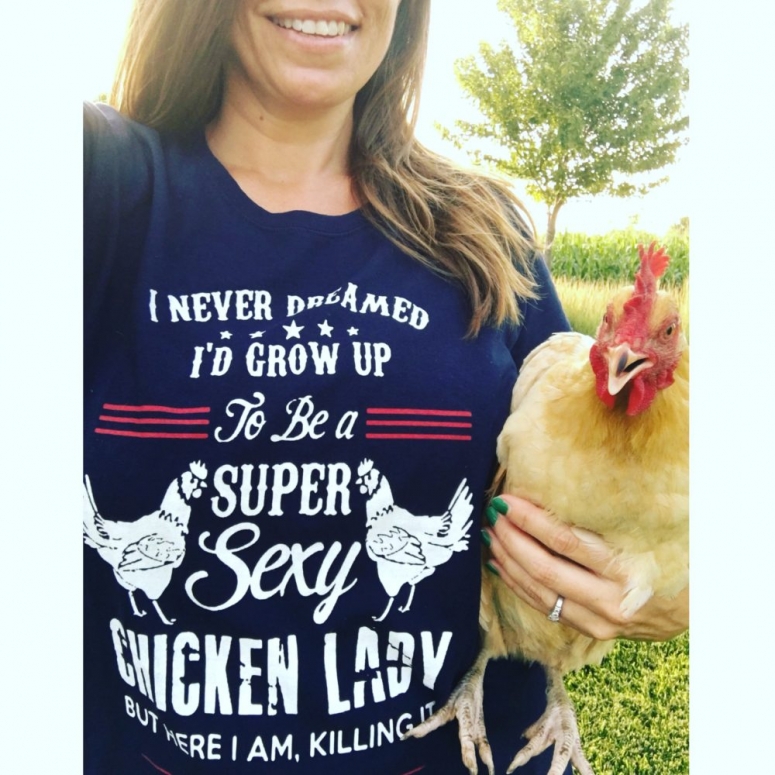 my new favorite tshirt… ha ha ha!
my chicken is such a poser.
she looks like she's smiling even!
#killingit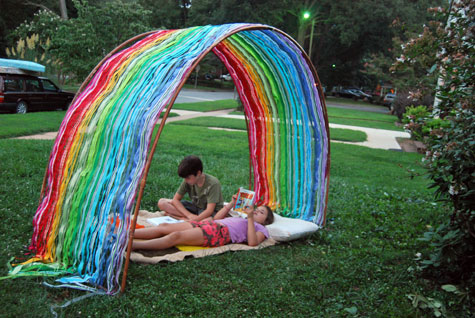 i thought this rainbow yard art was very fun!
it's made of pvc pipe, chicken wire and ribbons.
what a fun project that would be!