i had a lovely weekend.
we worked HARD but had fun too.
we watched Mrs. Doubtfire and stayed up past midnight.
we grilled burgers and brats.  (and i made these turkey spinach &feta burgers for me… YUM)
we shopped at lowes and even the kids liked it!
we went to a HS football scrimmage.
craig made homemade ice cream.
our kids played basketball together.
we sat outside, listening to music on the deck and enjoyed the view.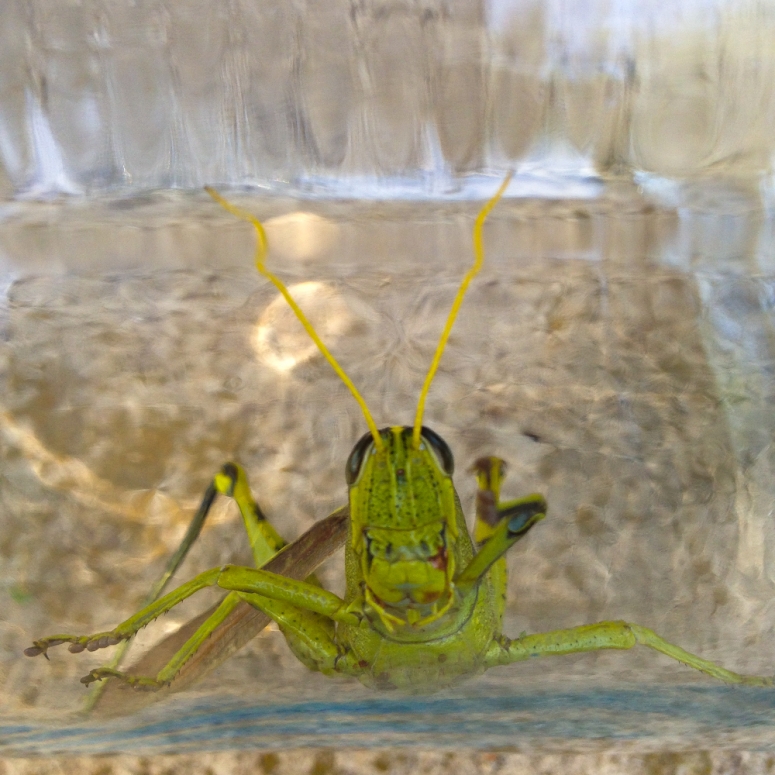 i found the biggest grasshopper i have seen in my 38 years of life.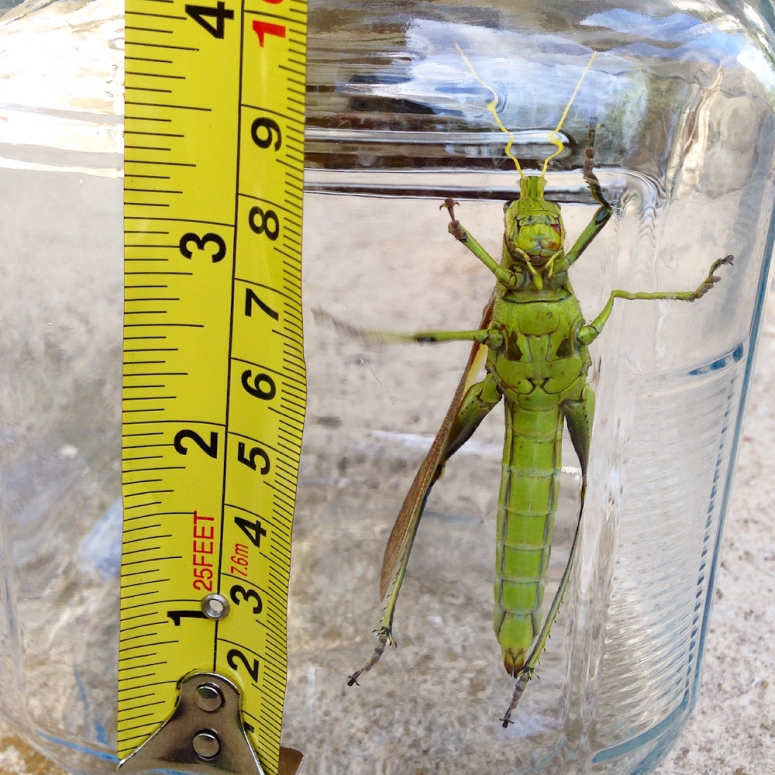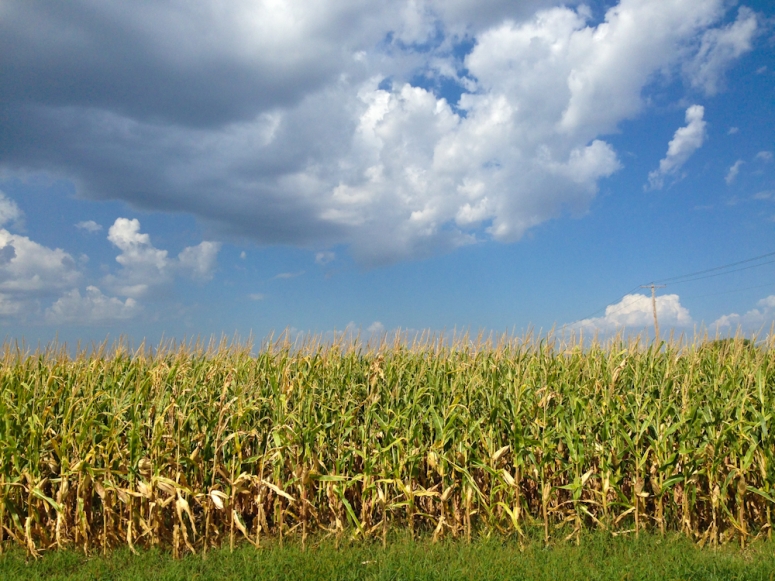 we had beautiful weather and terrible thunderstorms all in one weekend.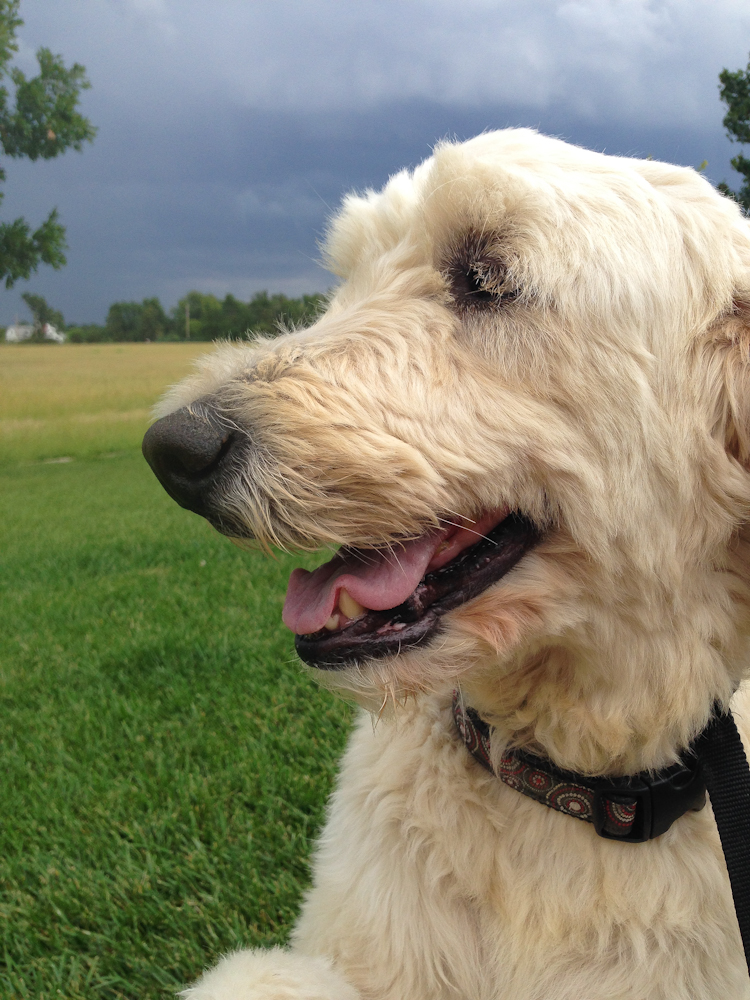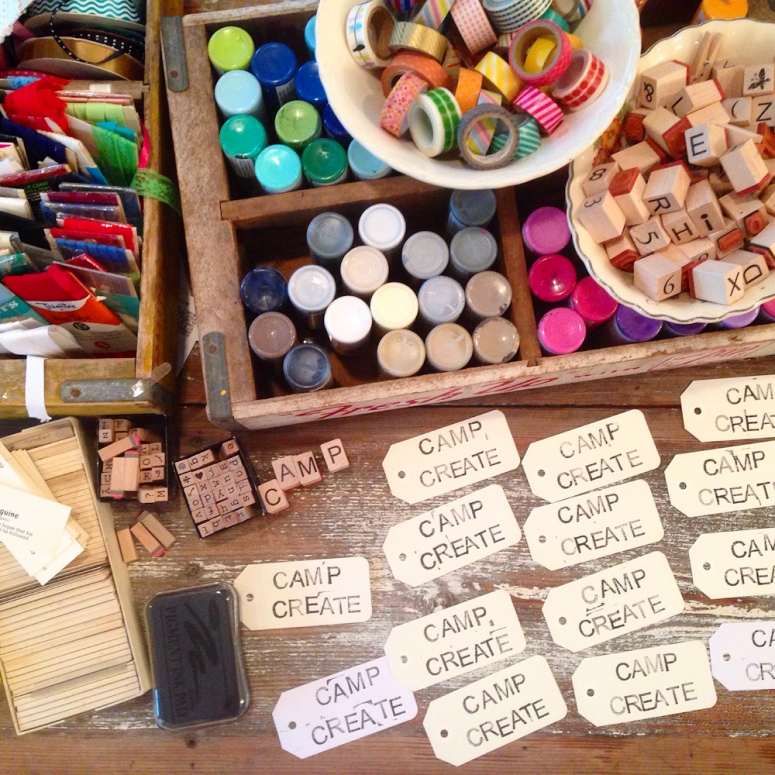 i got crafty for Camp CREATE.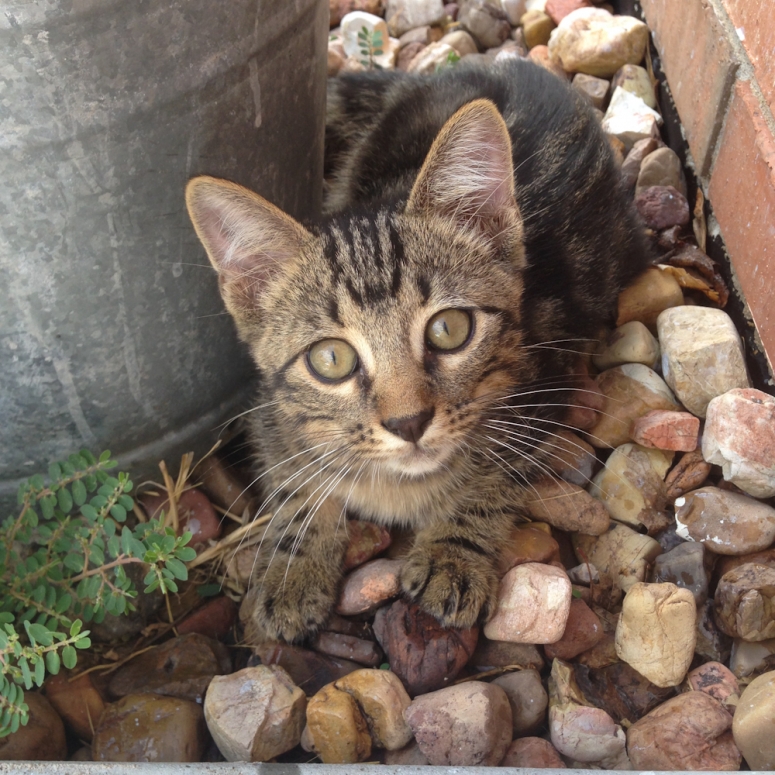 we gave away the last of the kittens and are down to just two cats again.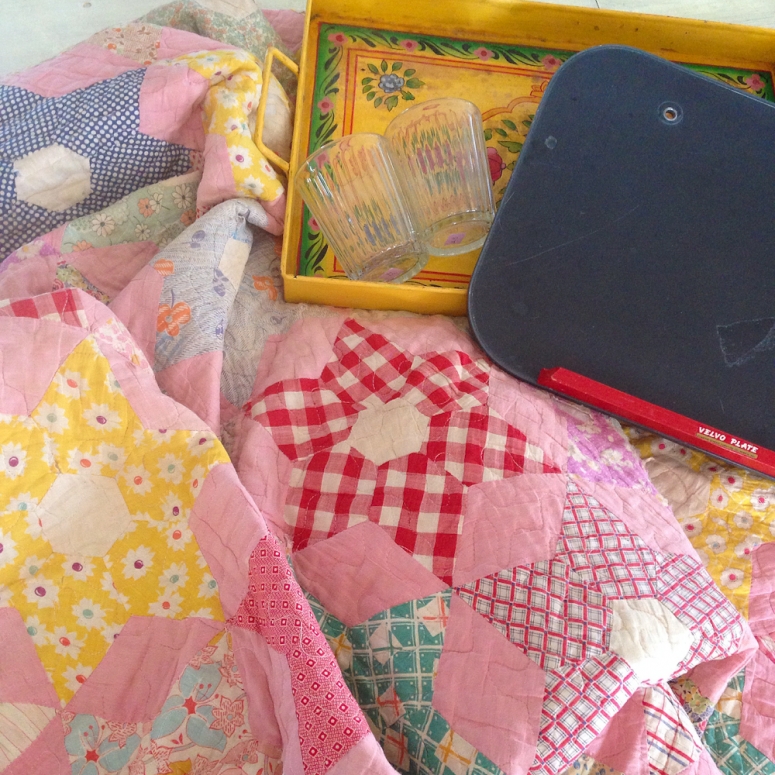 i scored the best quilt E V E R at our local thrift shop.
we got take out pizza for dinner…meaning i didn't have to cook.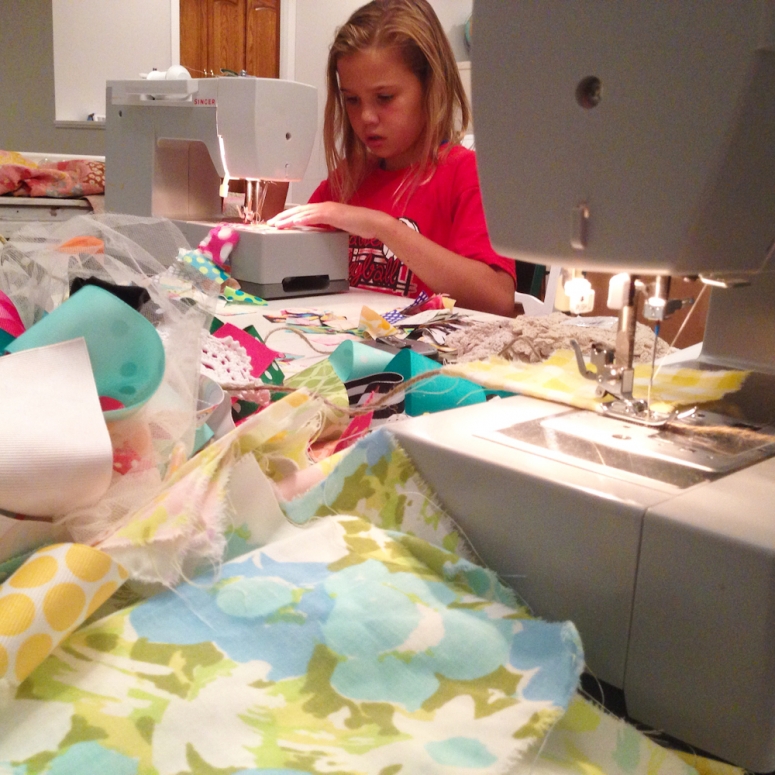 annie and i made bunting past her bedtime.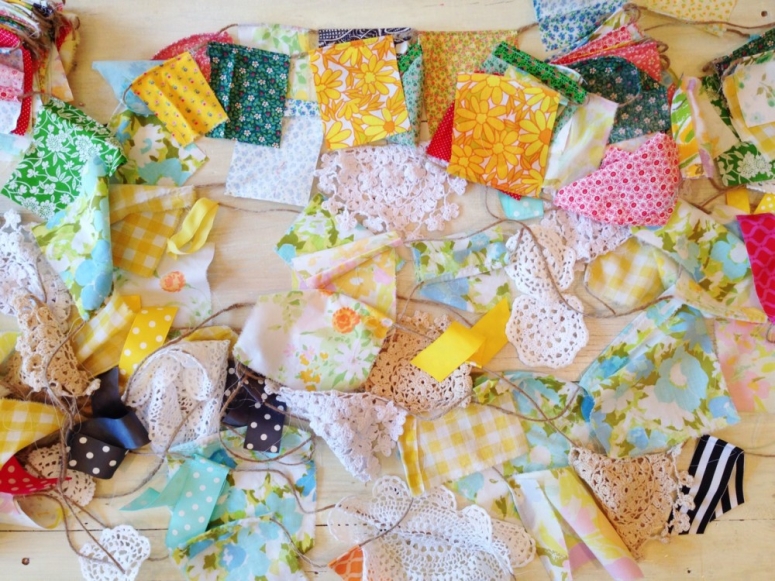 i texted with friends i miss a whole bunch.
i finished a book.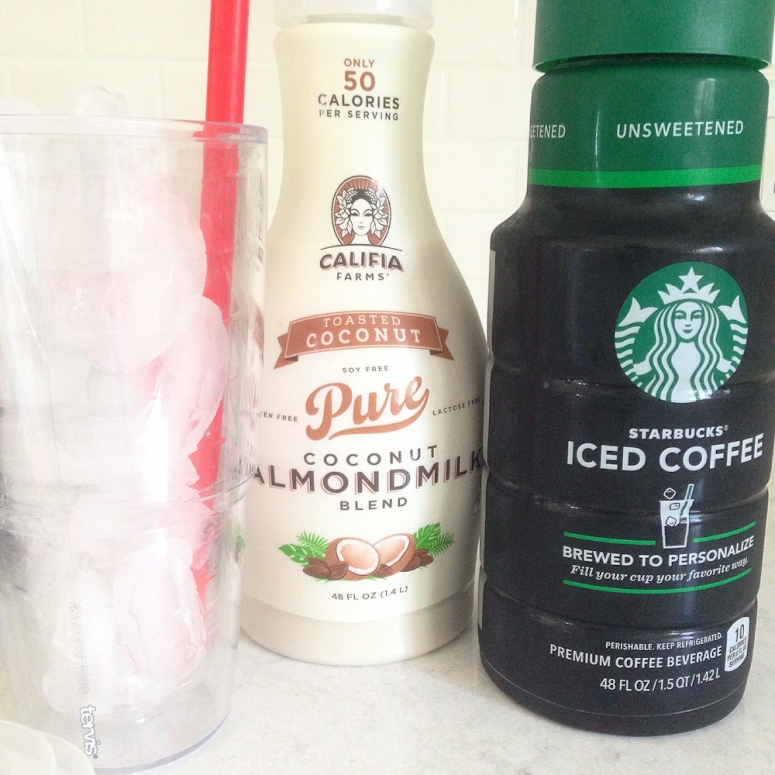 i found out that i REALLY like this premade coffee and i REALLY like this almond coconut milk.

we went to our favorite pool on the last day it was open for the year.
and played with our new Watershot underwater case for my iPhone… AWESOME!!!
(i will post all the fun pics later this week… SO MUCH FUN!)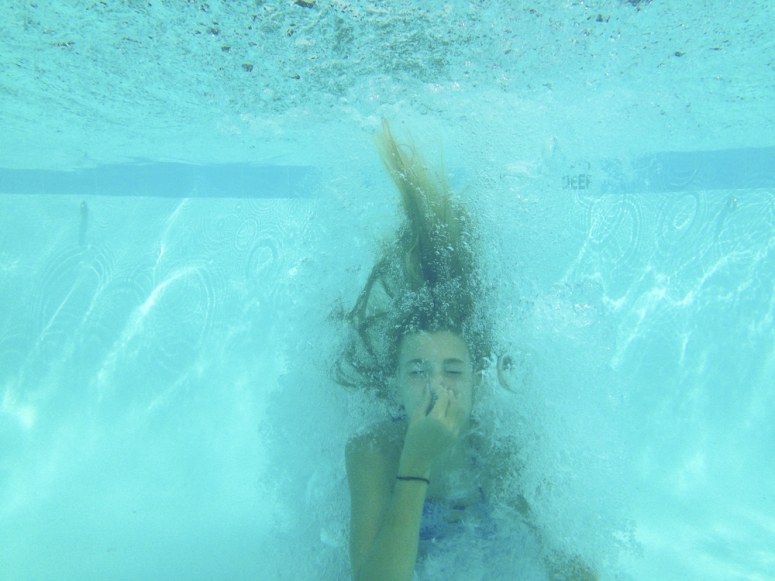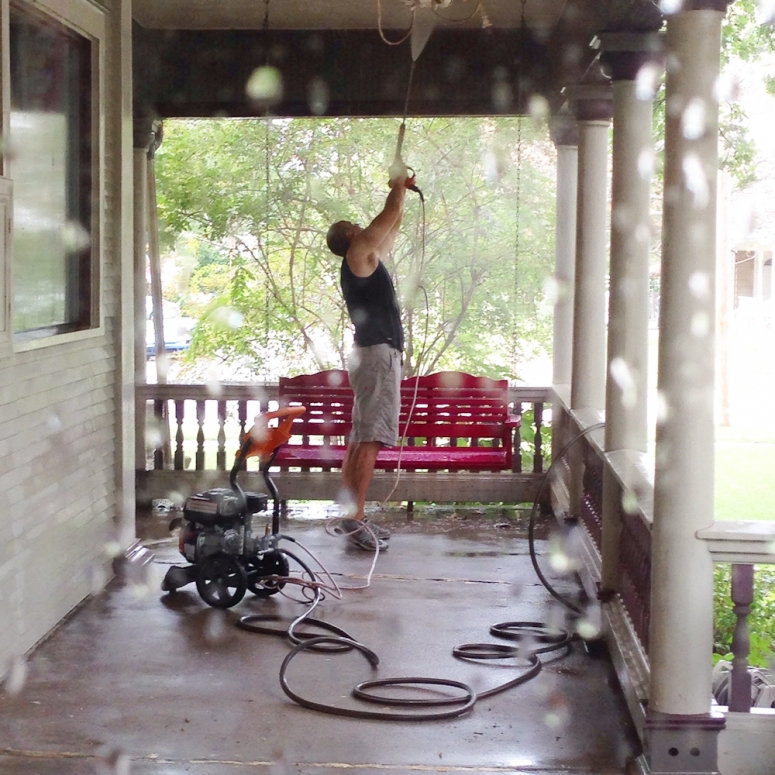 craig and i worked all day saturday and all day monday at the craft house.
yard work and pressure washer and gutter cleaning and painting and furniture moving.
we were so tired.
so i made margaritas.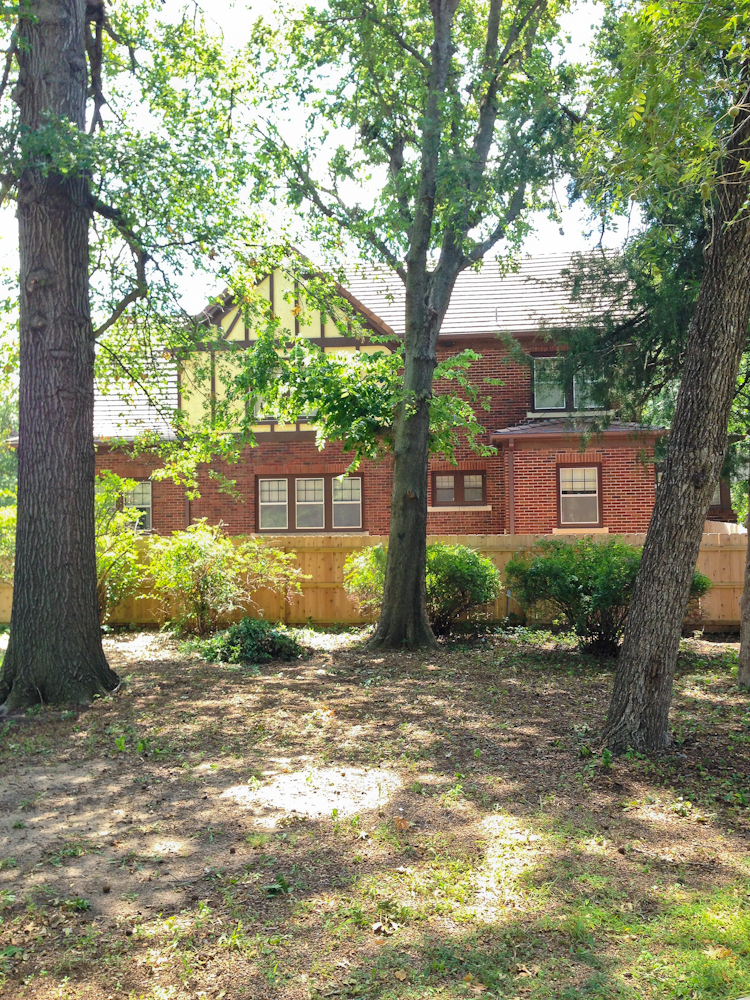 this space doesn't look like much now… but it will.
our swingset used to be here but we gave it away.
we cleared and cleaned and it's ready for a facelift this week.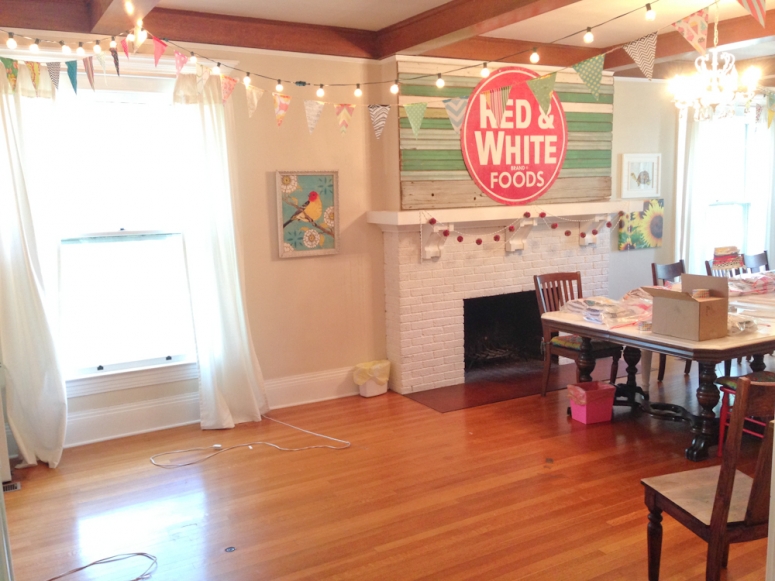 and my sweet husband sold his pool table for me.
it was a little sad to see it go but Craft Weekend just got a little roomier.
(don't cry for him too long… our new house has a pool table so he can still play)
how was your long weekend?