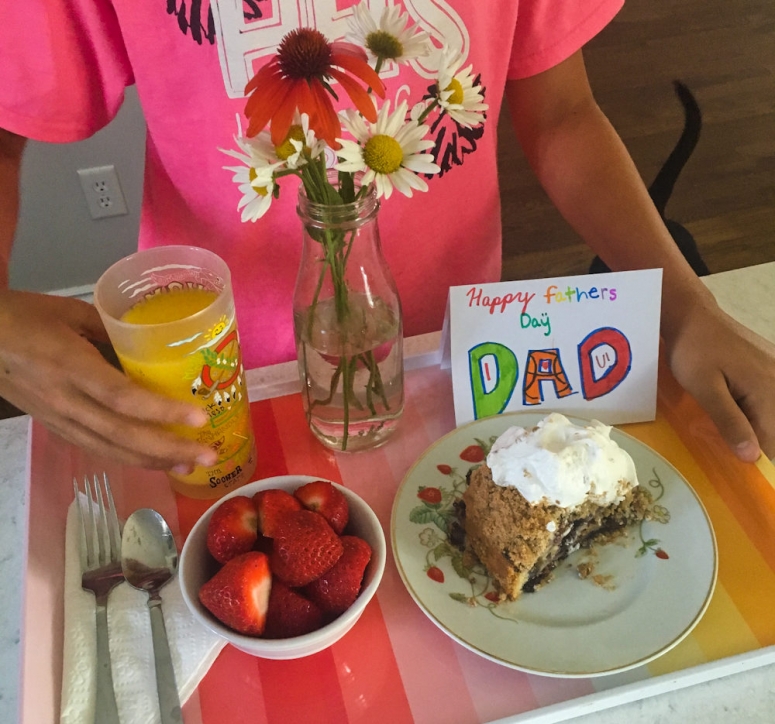 father's day was a little different over here.
we only had two kids at home instead of five.
annie made breakfast for craig and after church we picked up lauren and went out to lunch.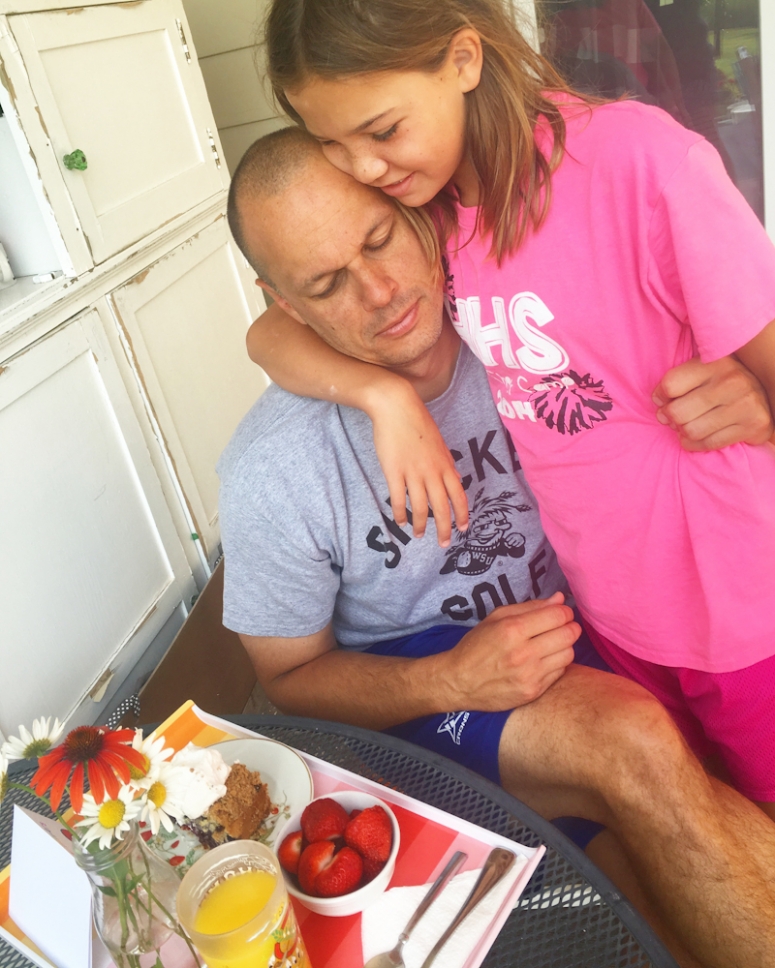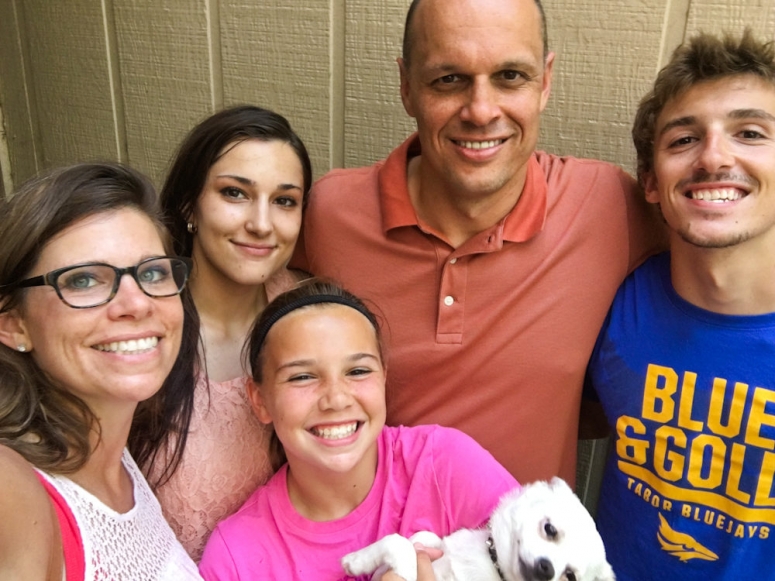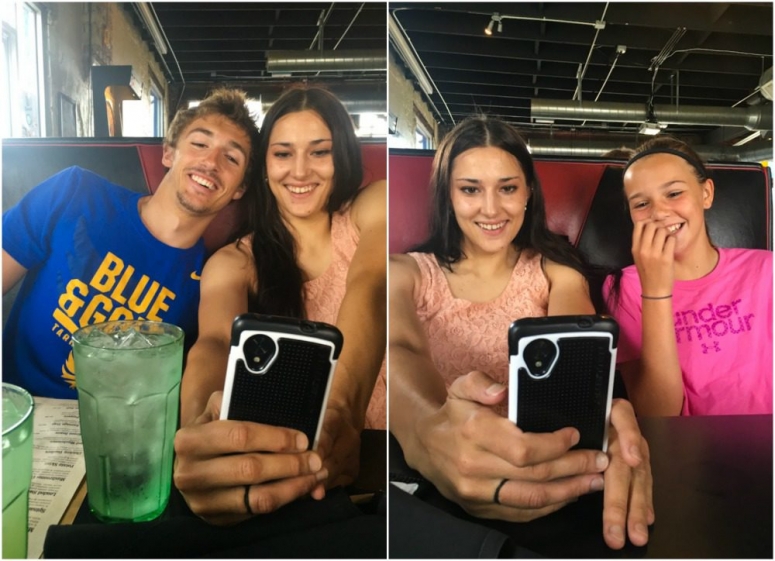 and then we drove all over town testing out adirondack chairs everywhere we could.
i had ordered chairs from Ace Hardware and when they arrived they were FULL assembly.
as in – every single screw!
craig built one and we were not impressed with the wood quality and sturdiness and even the size seemed small.
we Duerksen's are not a small people.
honestly we weren't sure if they would hold up to our weight!
so… we decided to return the 6 unassembled chairs and keep searching.
we finally ended up at World Market for the win!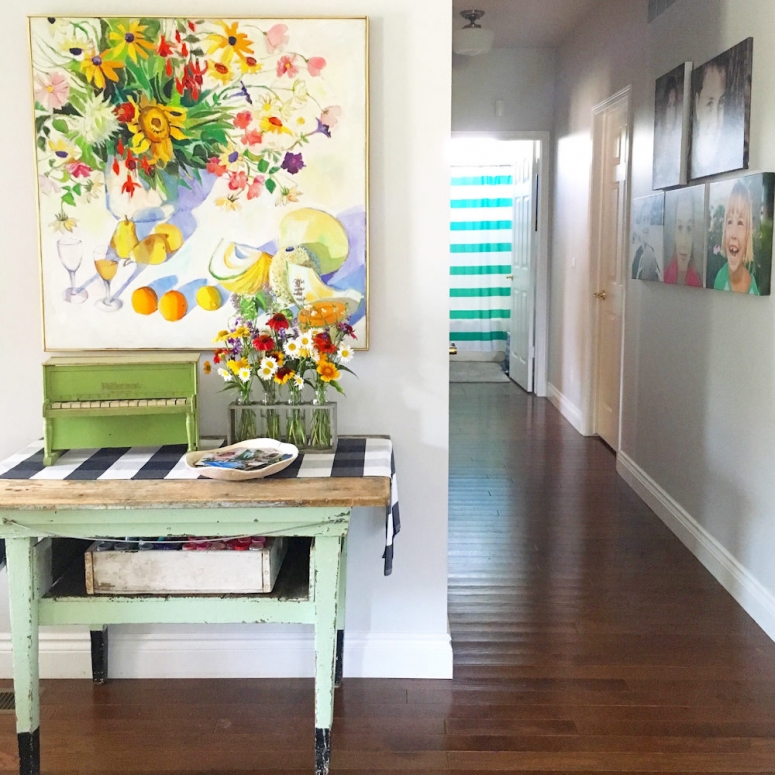 remember way back on this post when i was visiting shannan and i found this painting at salvation army on my way to the ariport?
it finally made it's way to kansas from a friend who was traveling to the craft house from Indiana.
she drove it here for me!
it's as great as i remembered!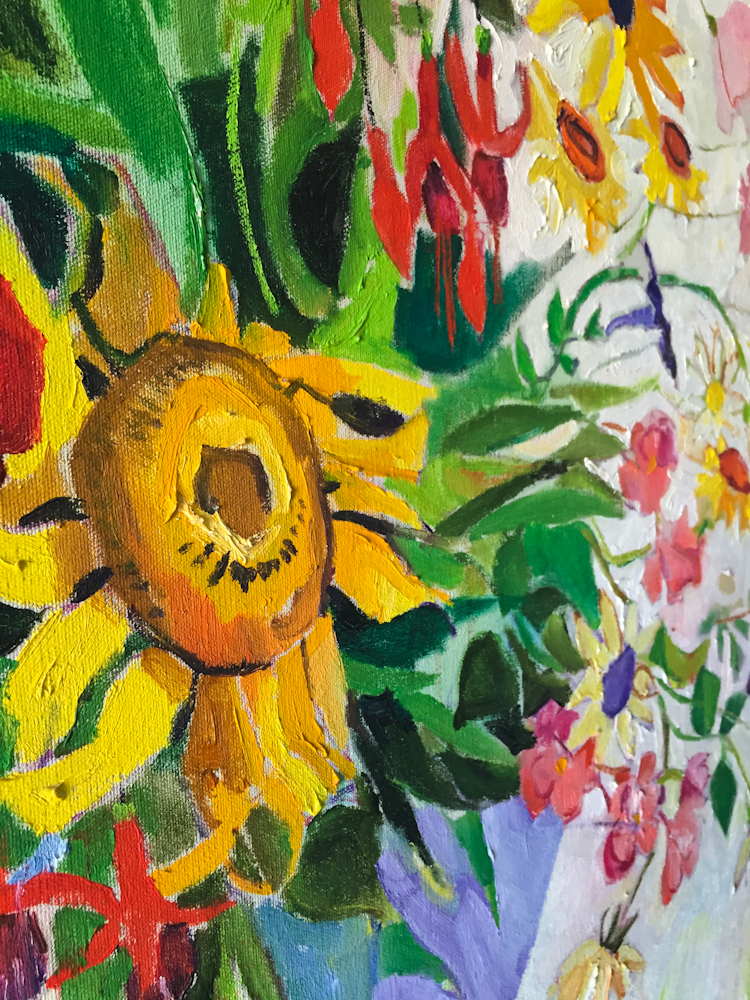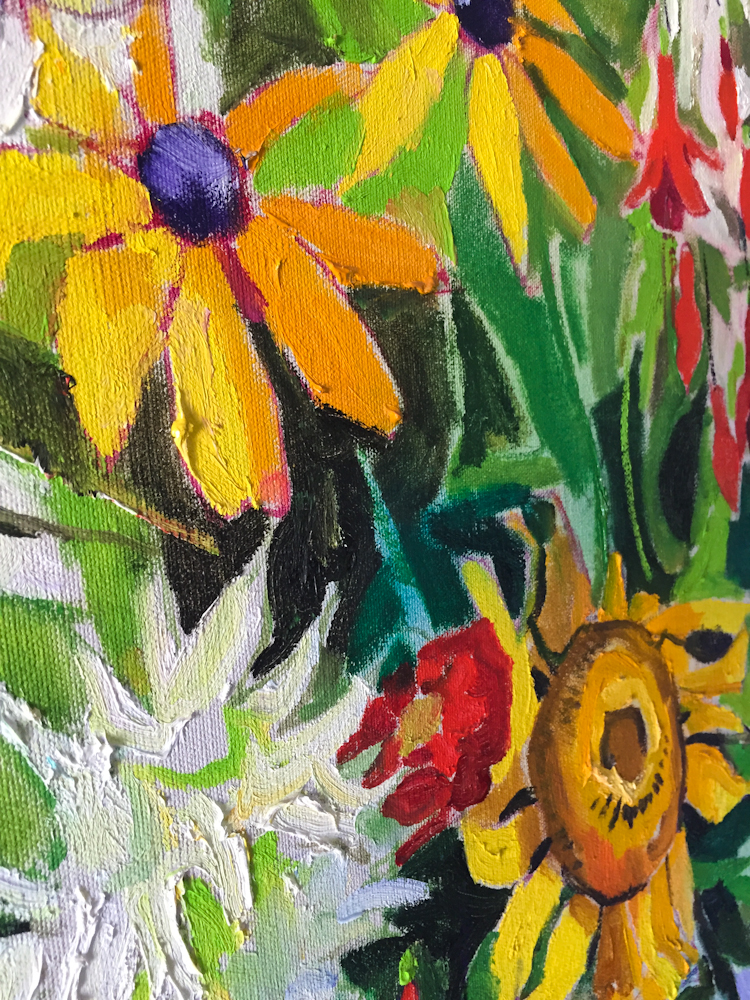 heart eyes!   heart eyes!  heart eyes!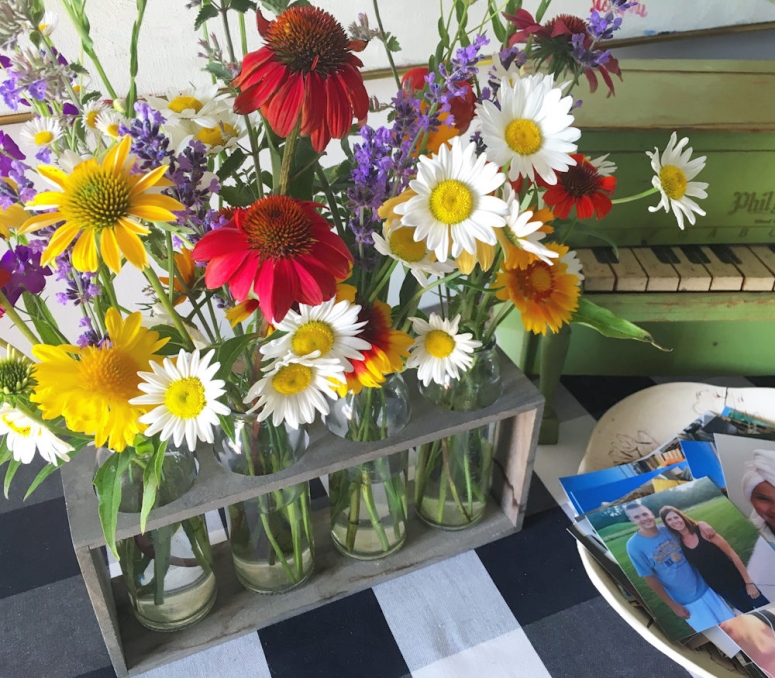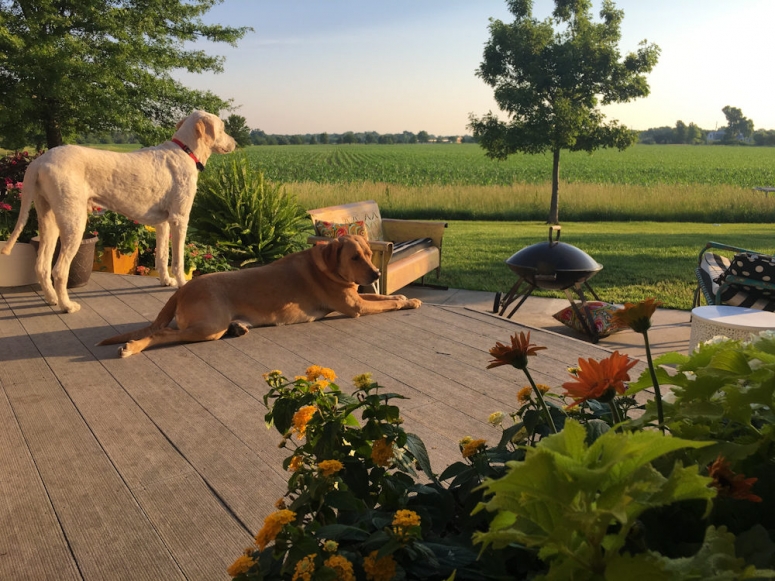 the mornings have been so lovely out on the deck.
i've been going to a boot camp class at 5:15 M-W-F and so amazingly i am awake to watch the sunrise.
whaaaat?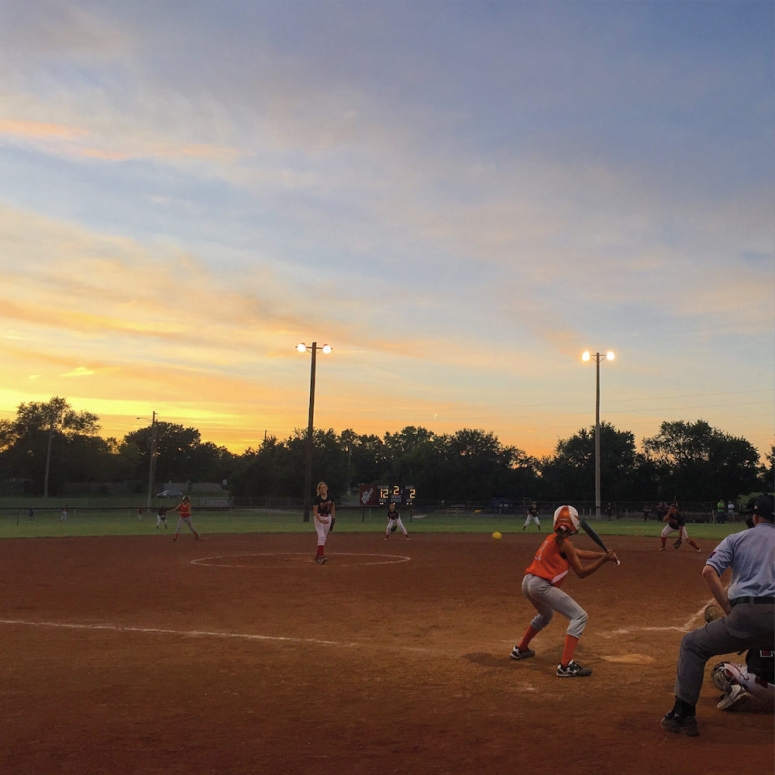 annie's playing softball again this summer.
girls in softball gear is the cutest ever!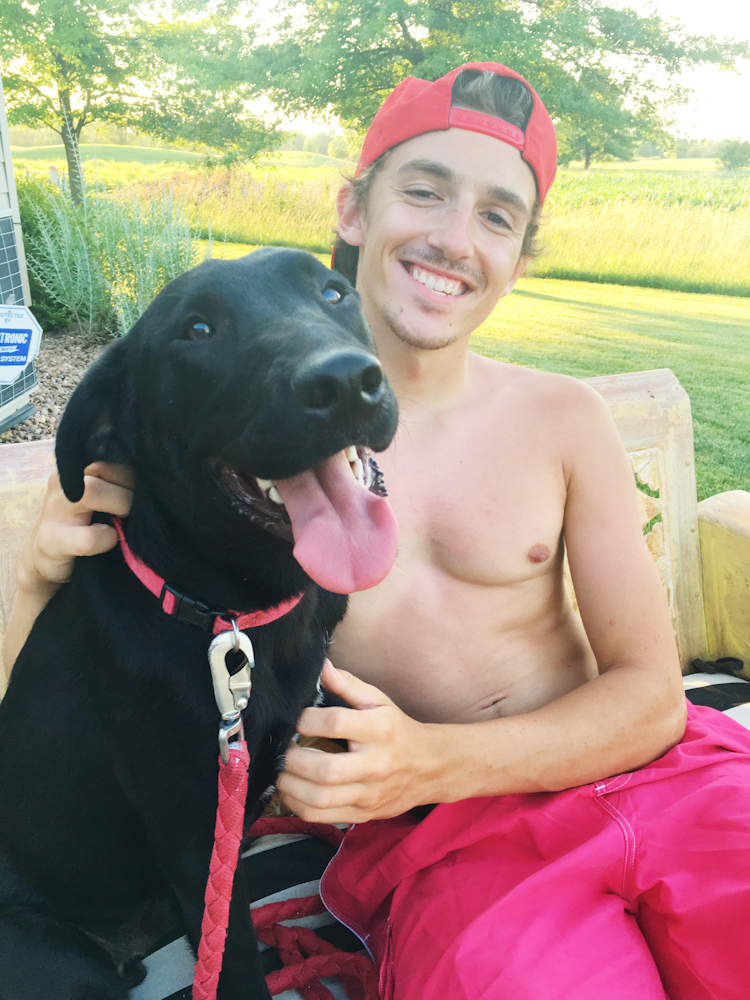 we got a new dog!
scott's friend wasn't able to keep him and we decided to take him in.
Scott named him Kobe.  (aka: the black mamba)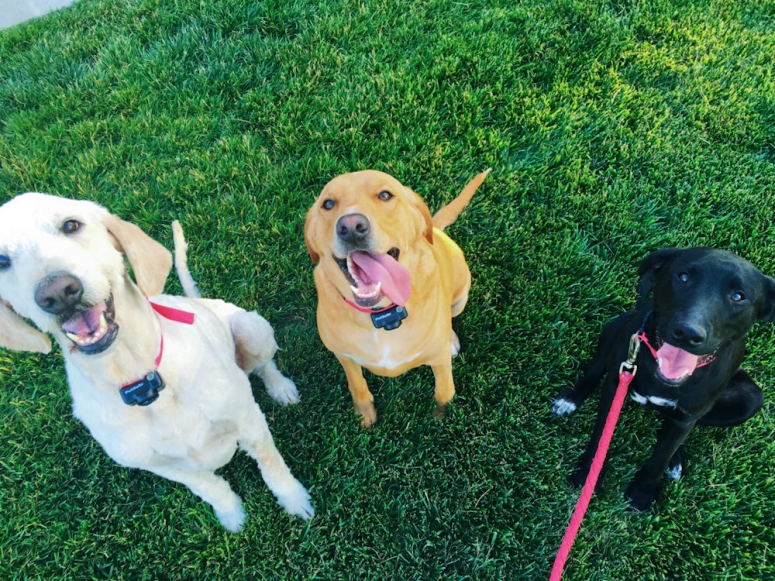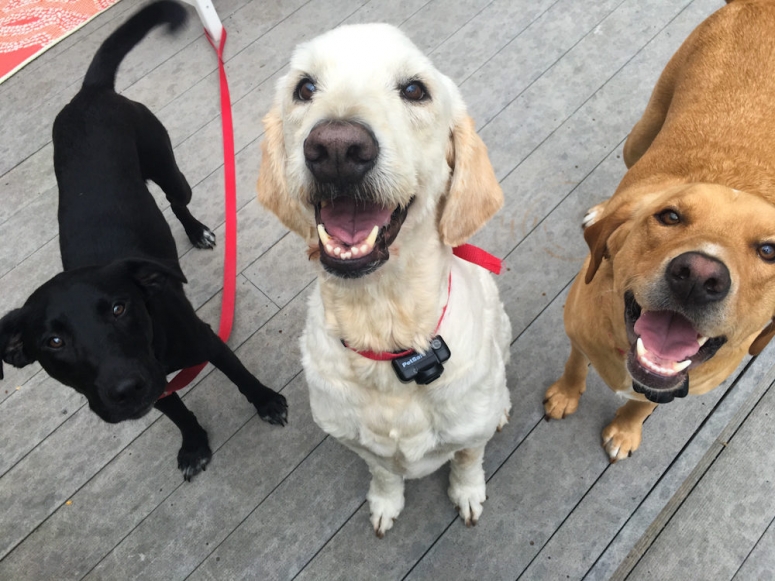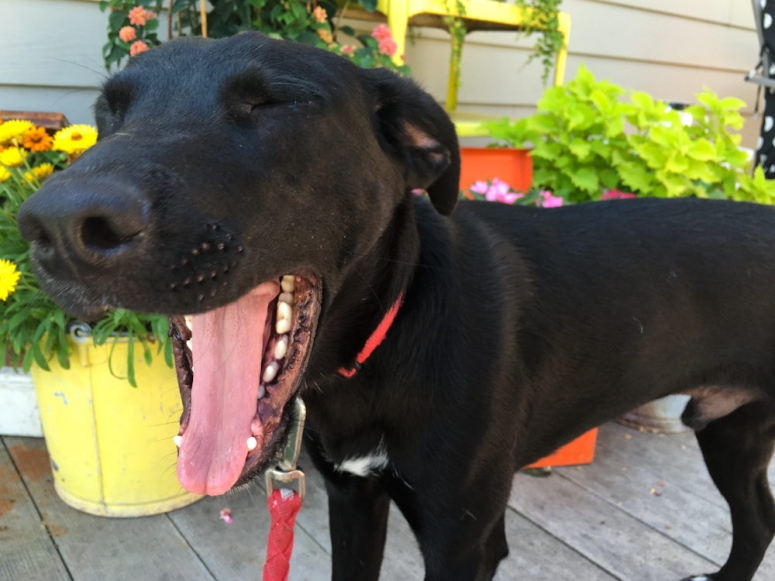 he fits right in with these nerds.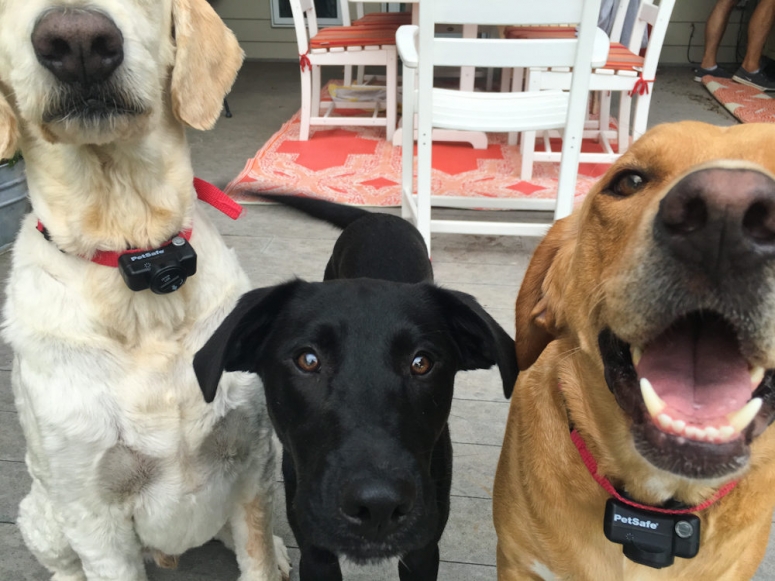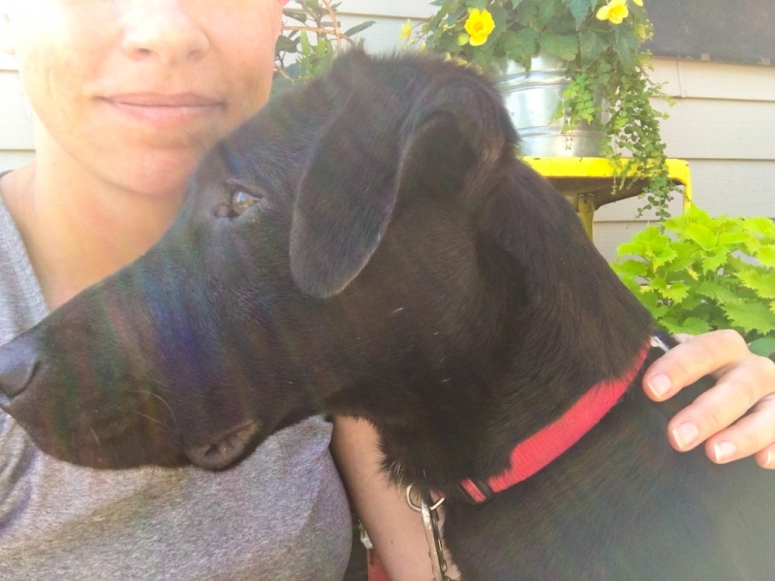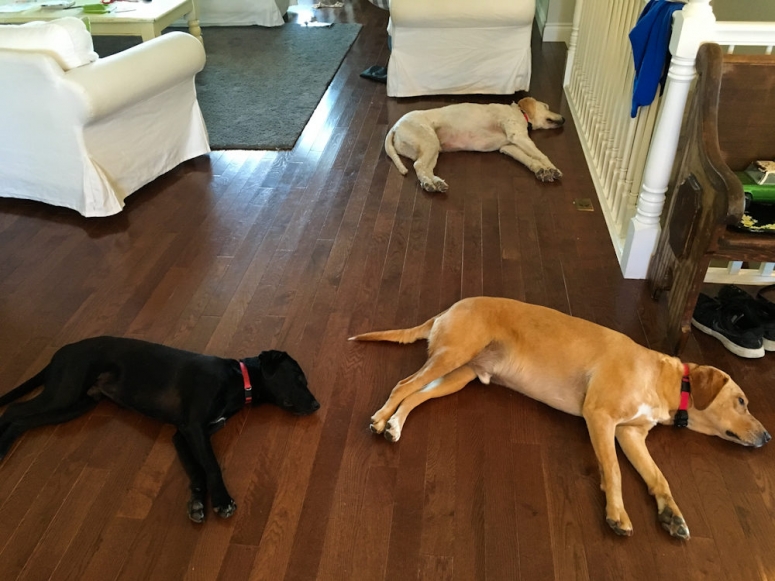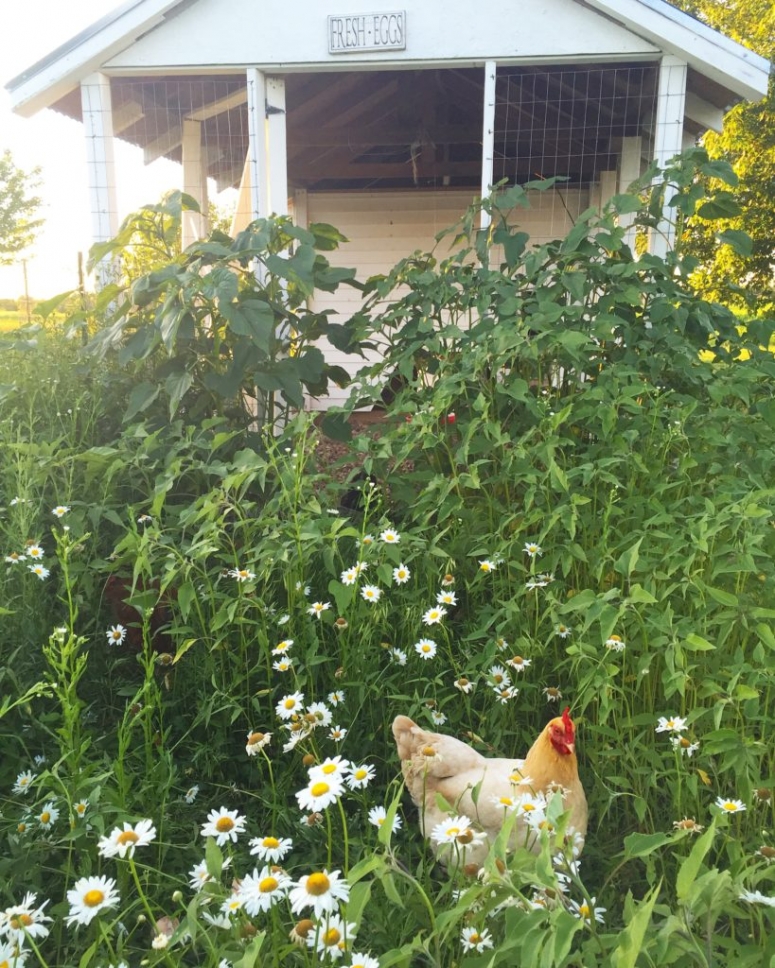 the chicken coop is getting a tad bit over grown.
but they are all so pretty that i can't bear to cut it back.
it's going to be crazy beautiful when they all bloom.  i can't wait!
and honestly that pic was last week… they are HUGE now!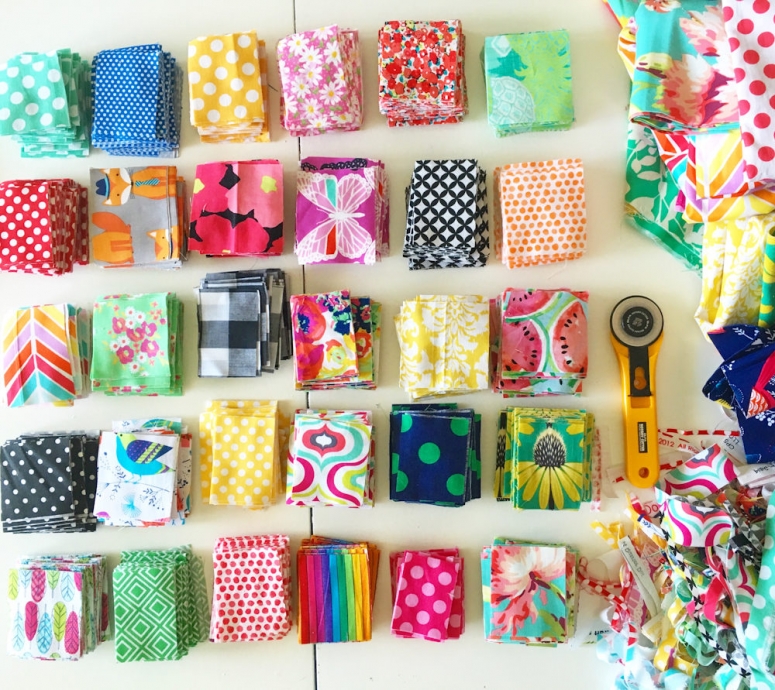 i've got lots of bunting cut and getting that going for my shop.
colors and patterns like this just make so happy!
(almost all of these fabrics were from Joanns)
i also have a bunch of BIG maps that i will list at the same time as the bunting… probably next week.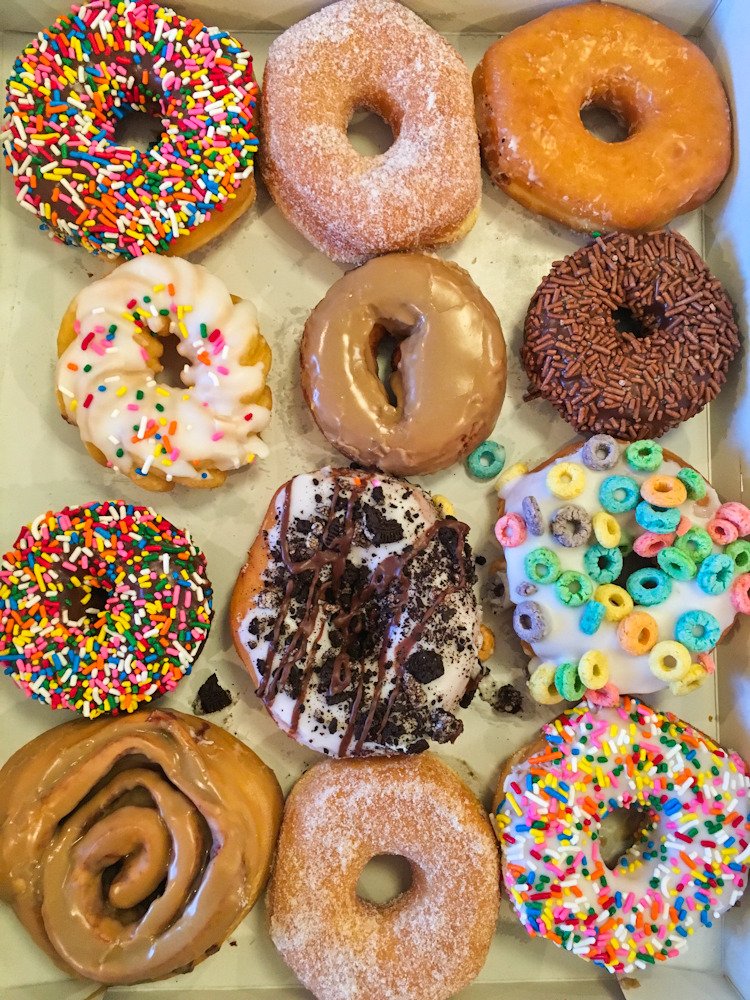 donuts for the win!
one benefit of boot camp at 5:15 is going to the grocery at 6:10 and being the only customer in the whole big store.
literally.
and getting first choice at all the donuts to surprise your kids!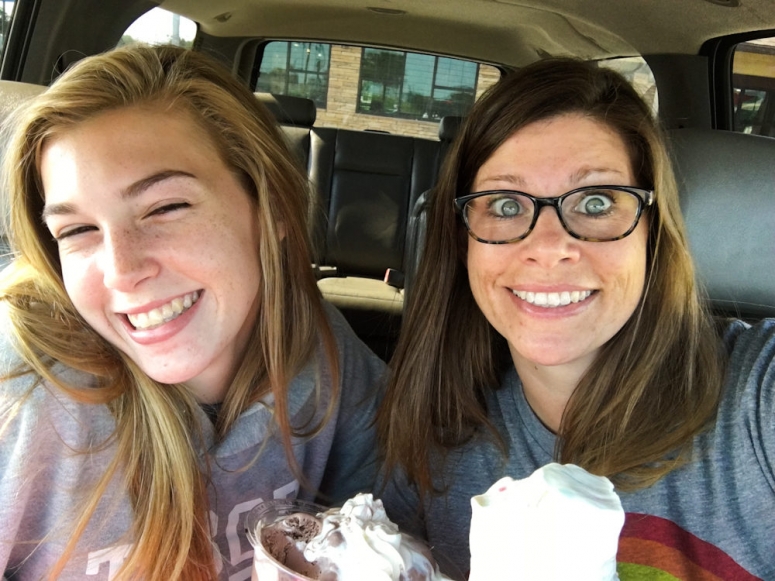 talby is gone for another week yet of a two week missions trip to Honduras.
she's with my mom, my niece and my mom's church group.
and she is LOVING it!
we miss her but we know she is having a blast!
scott is life guarding & teaching swimming lessons this summer at our small town pool.
annie is preparing to go to camp tomorrow and sean returns home tonight from a basketball tournament weekend trip.
🙂
summer is my favorite.
everyone is having the best time doing their thing.
it's so good!