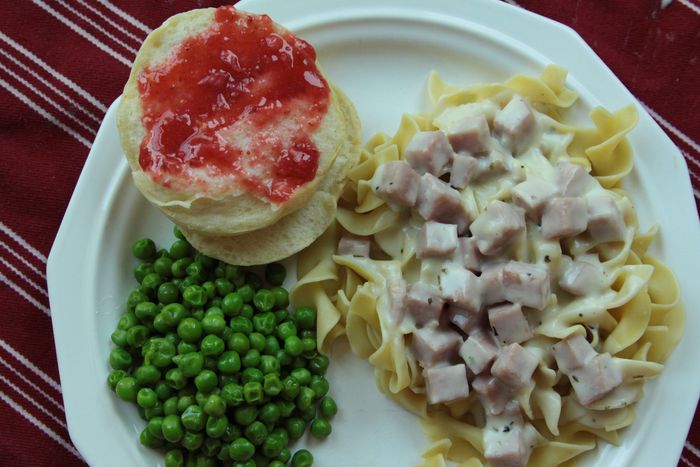 i have a loooong history with my friend Lynette.
i first met her when i was a freshman in high school.
she was the youth pastor's wife at the church youth group i had just started  atending.
i was stuck like glue to her.
i needed her during those hard teenage years from all the drama i created around me.
she was easy to talk to and i loved being around her….and her family too.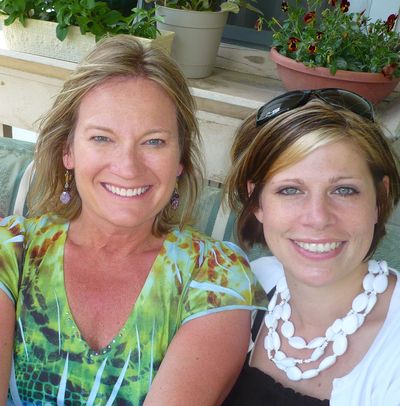 then i got married on her birthday!
and made her wear that floral print dress with the lace doily ON HER BIRTHDAY!
years later when i was visiting her with a bunch of my little kids….she served us dinner at her house.
i think talby was a newborn!
we have been making Lynette's dinner ever since.
Sean even had it for his birthday dinner this year!
this is what you will need: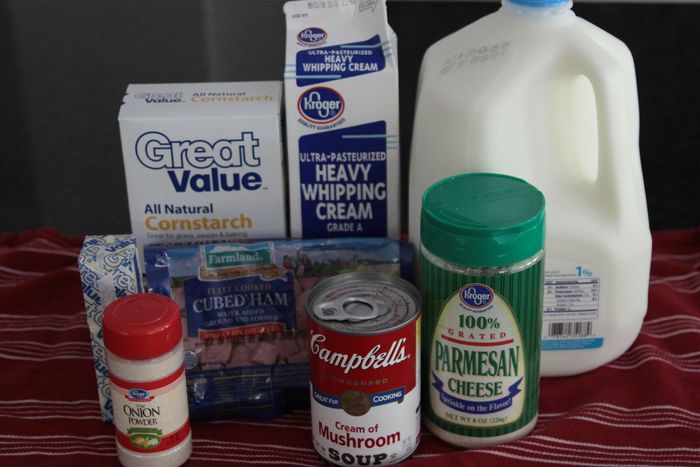 (this is not a meal for watching your weight…which means it's yummy)
mix all the ingredients except 1/2 c. milk, cornstarch and ham.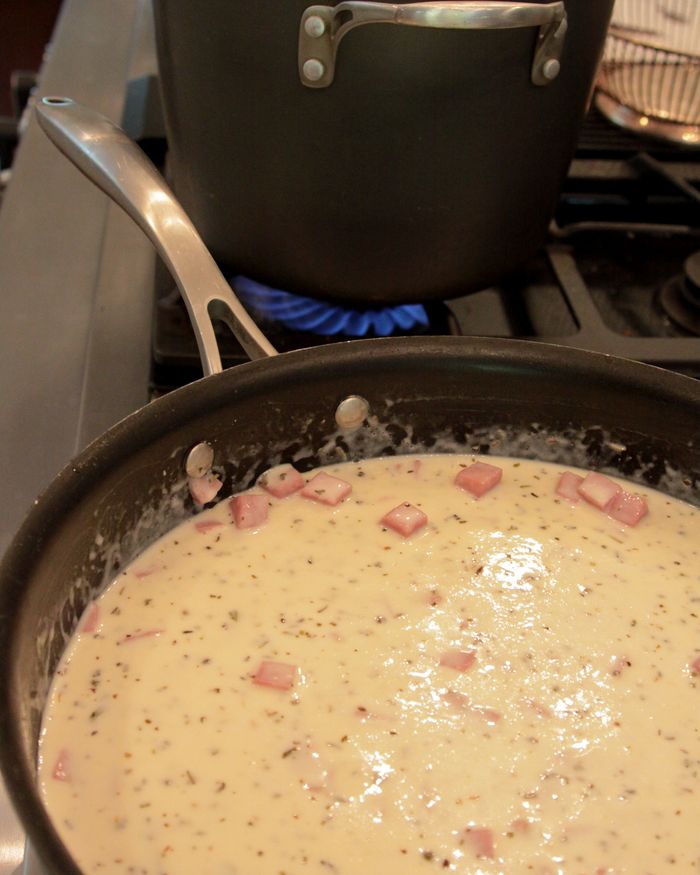 when it's all combined in a saucepan….add the ham.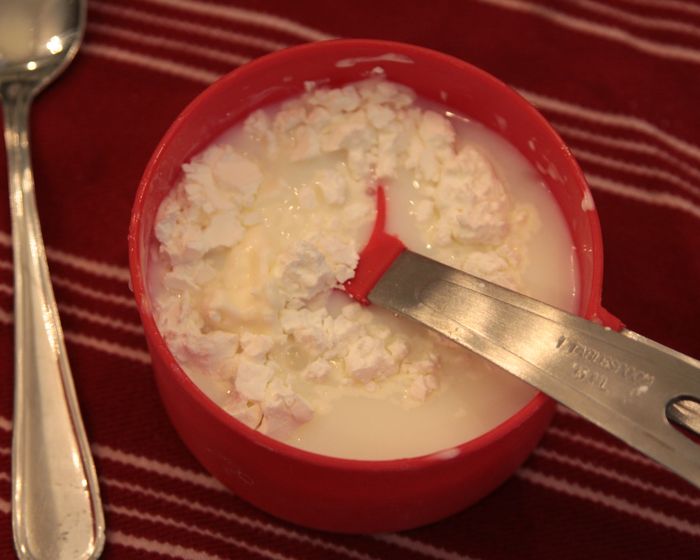 after 15 – 20 minutes add the cornstarch to the milk until it's dissolved.
add the milk to the sauce to thicken it.
serve it hot over spaghetti or egg noodles.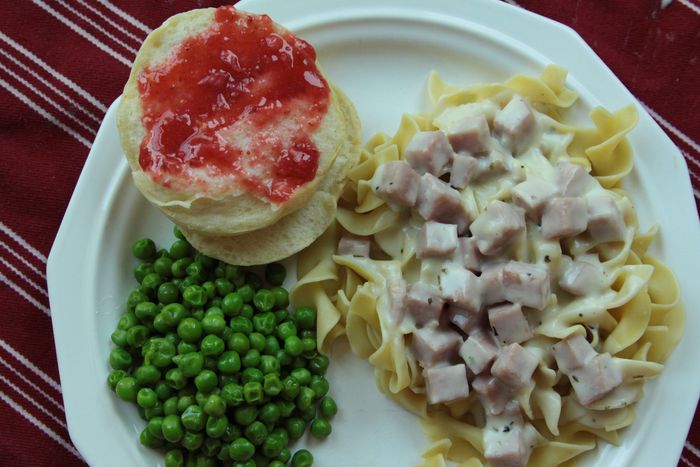 my kids love this.
me too.
happy birthday lynette!
thank you for being so special to me for 20 years.
(can you believe that?!?)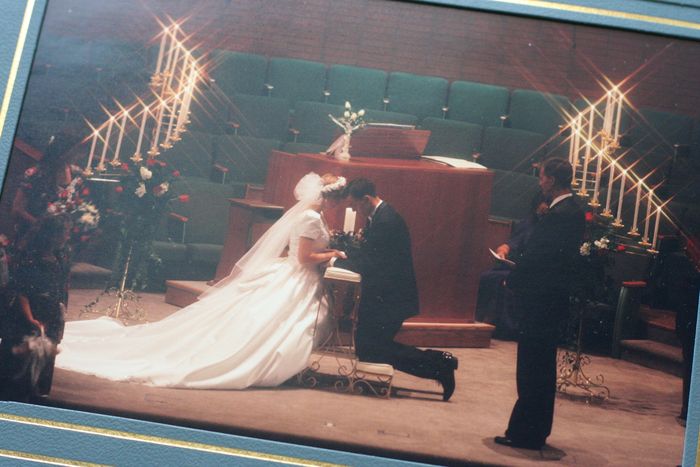 oh and it's still my anniversary too.
all these years later.
sixteen years.
to celebrate we are going to light 24 candles that sparkle like stars.
ha.
we have the weekend all alone…..no kids.
it's going to ROCK!
*********************************************************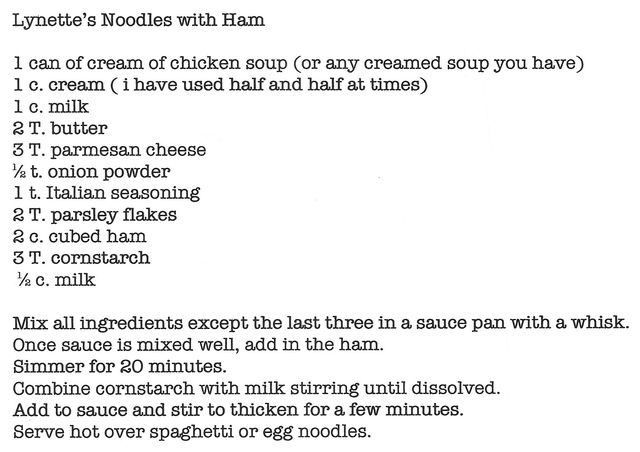 *********************************************************