i feel quite blessed to have met another 12 beautiful women this past Craft Weekend.
God brings such great people into my life.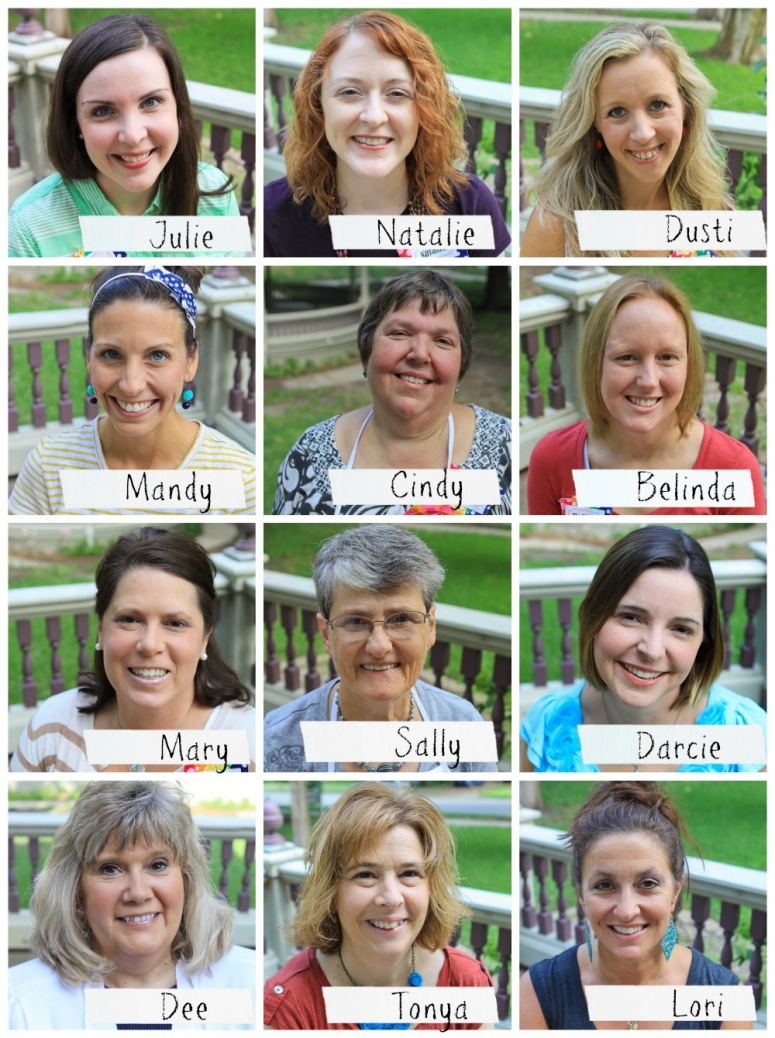 these women were serious crafters, thoughtful shoppers and each so kind to each other.
you could tell that the friendships they had were true and deep.
i love seeing that in others….knowing they have a bond.
it is a happy sight.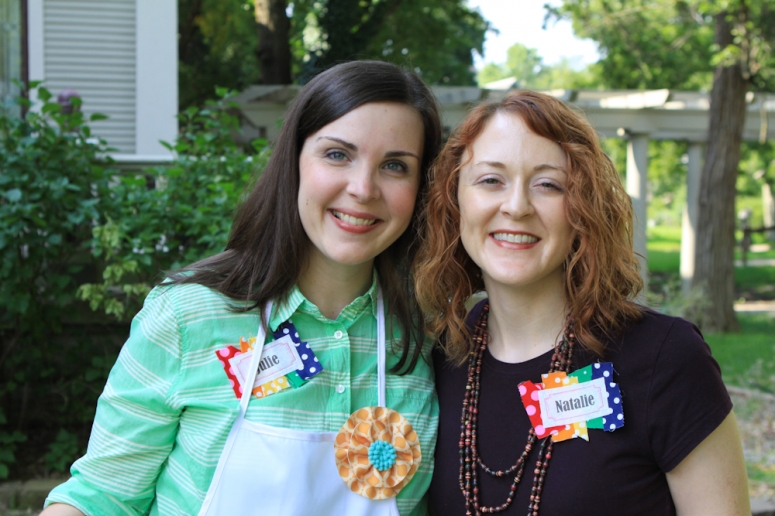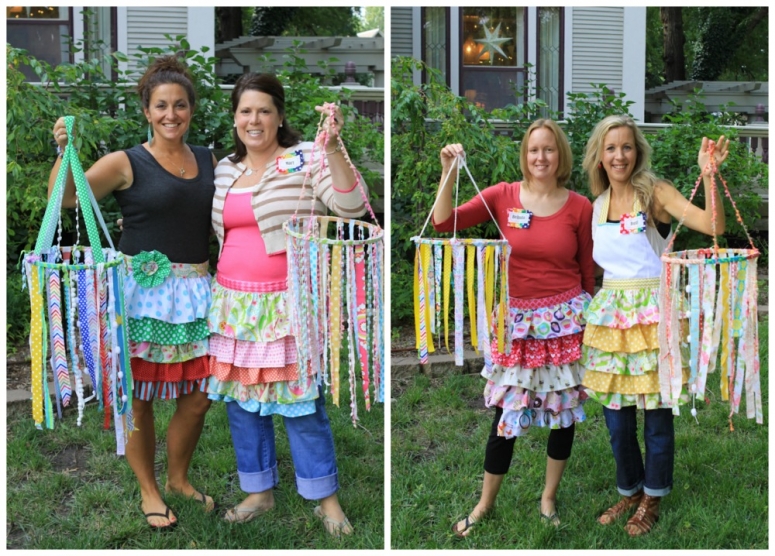 i wish i had thought ahead and had made some of those fabric scrap chandeliers for my ice cream party!
they were each so fun!
they look so pretty in the breezy wind too!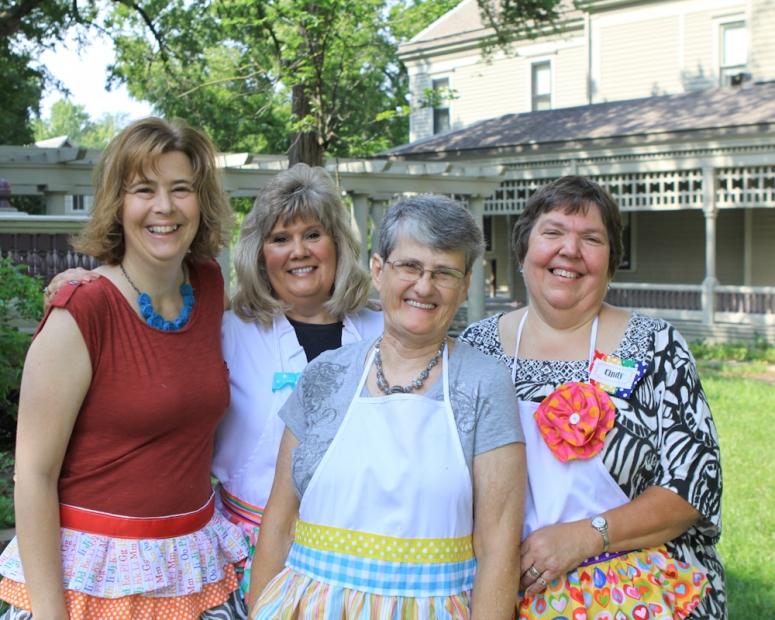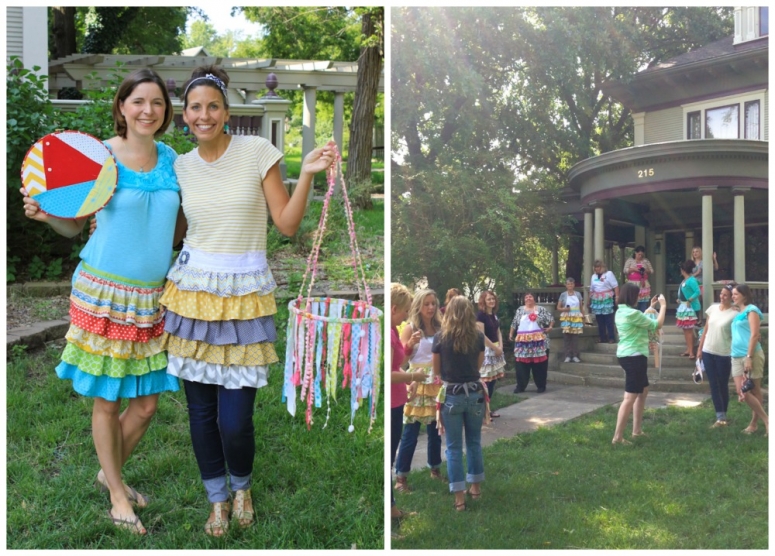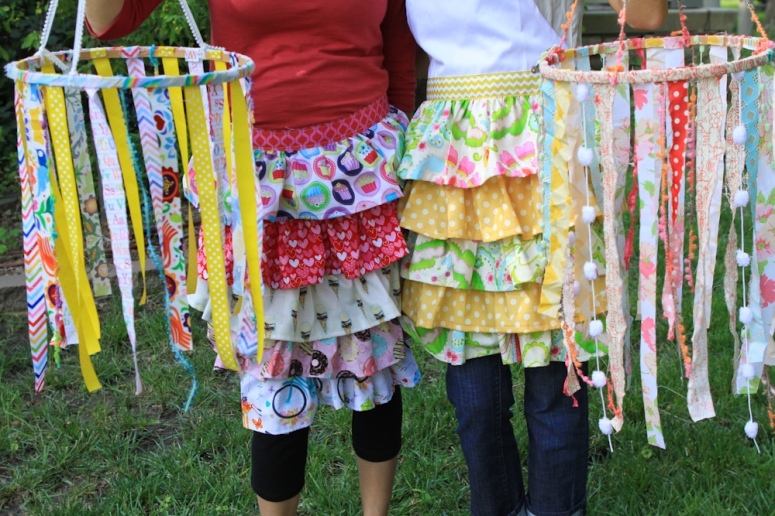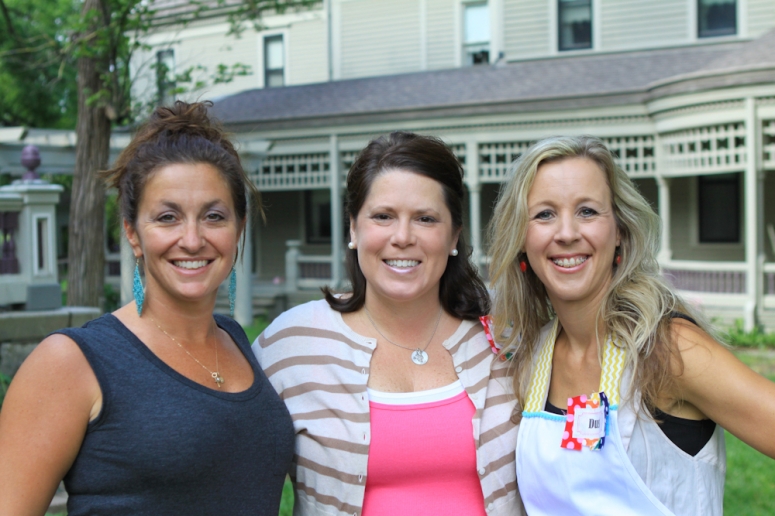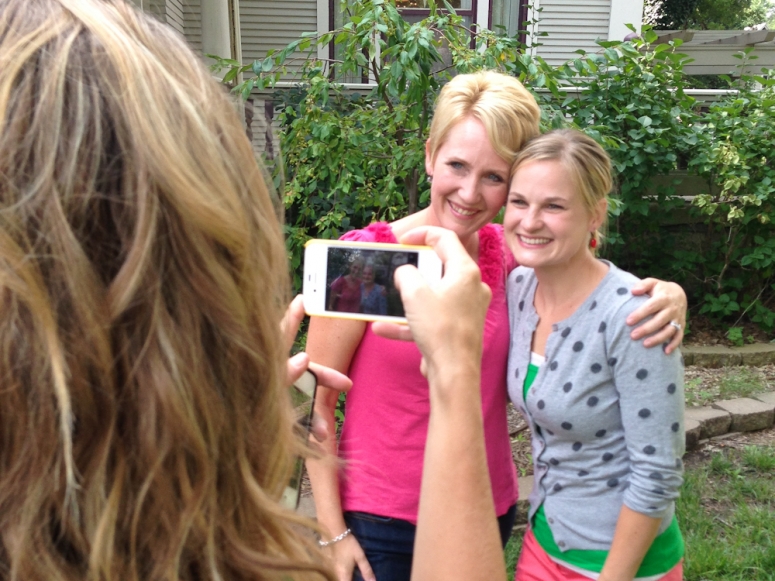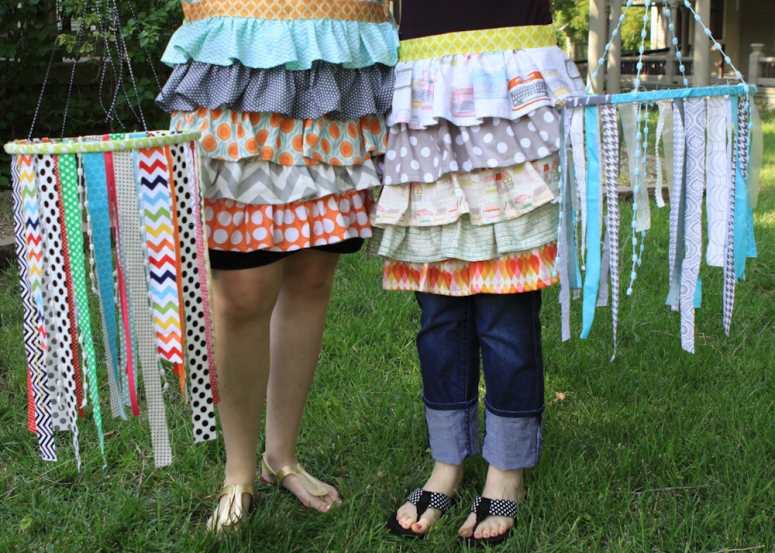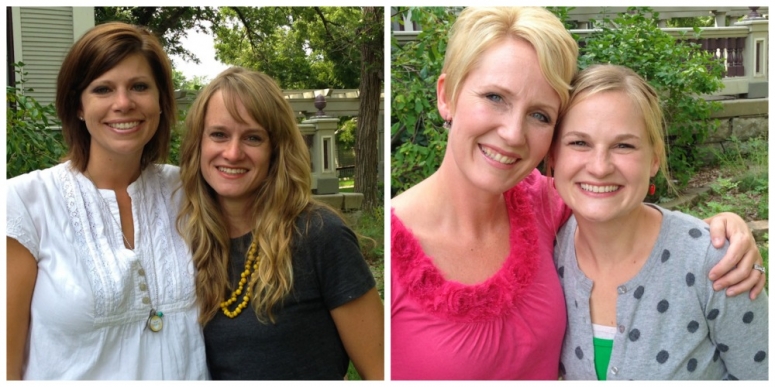 my helper was Ashley… i love when she helps!
she crafts quickly, cleans up quickly and make sit all look effortless.  It is SO HELPFUL!
and i get to spend time with her while we craft… YAY!
for this Craft Weekend she brought her sister Lesley to be Kimberlee's helper!
oh…. the food!
the food was so delicious!
i appreciate a yummy meal that has been prepared for me so much more than i ever used to.
what a gift Kimberlee has!
thank you Lesley for being by her side!  You were so much fun to spend time with!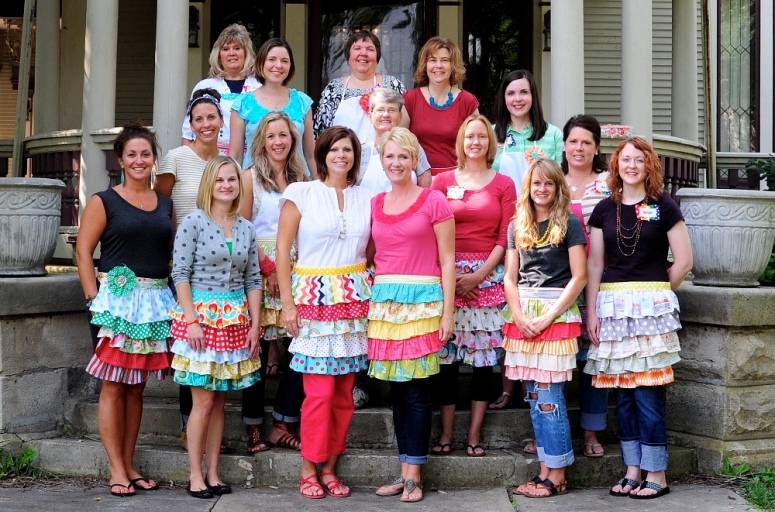 THANKS LADIES!
i am so happy to have met each of you!
thank you for coming to kansas to craft with us!
if you would like more information about Craft Weekend you can click in the Craft Weekend Button at the top of the blog.