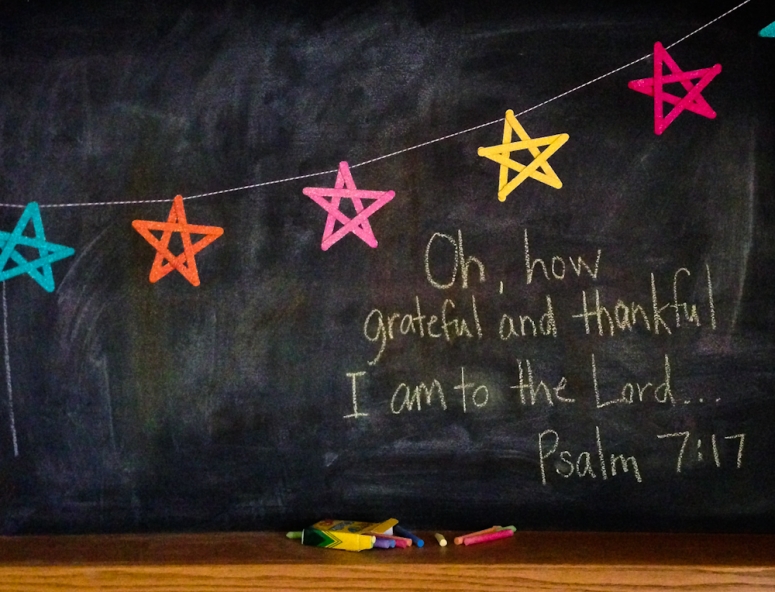 over christmas break we made a fun craft project.
while my sister and my nieces were visiting we worked all together.
i bought a bag of 100 popsicle sticks one day (in the office supply row at the grocery store of all places).
then we used hot glue to make them into stars.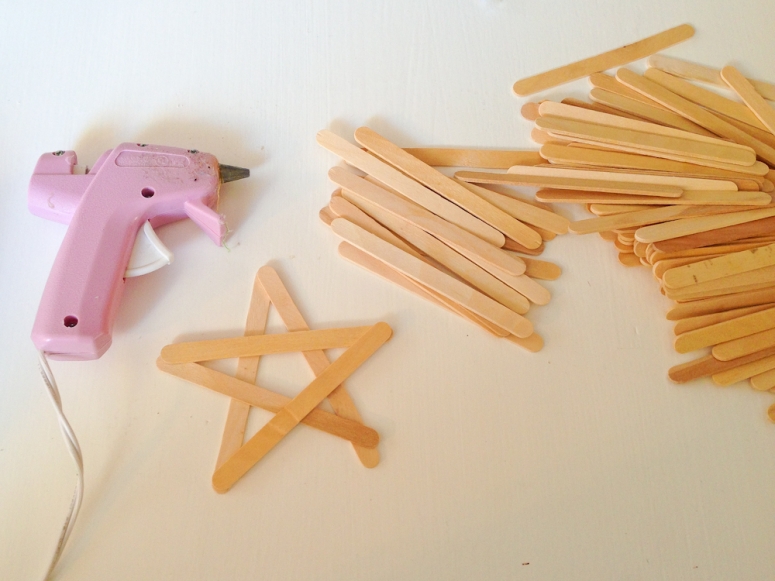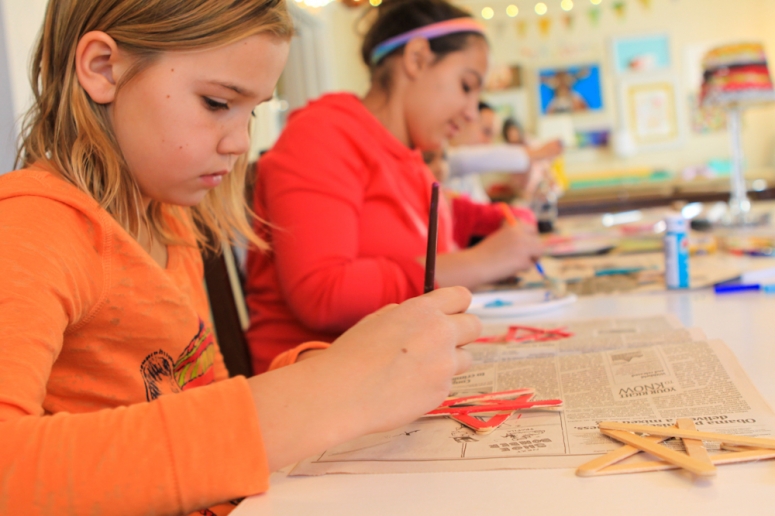 next we painted all the stars….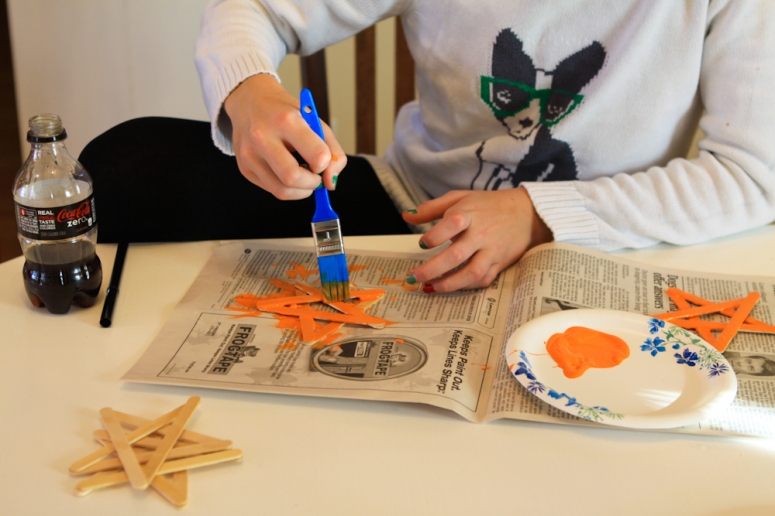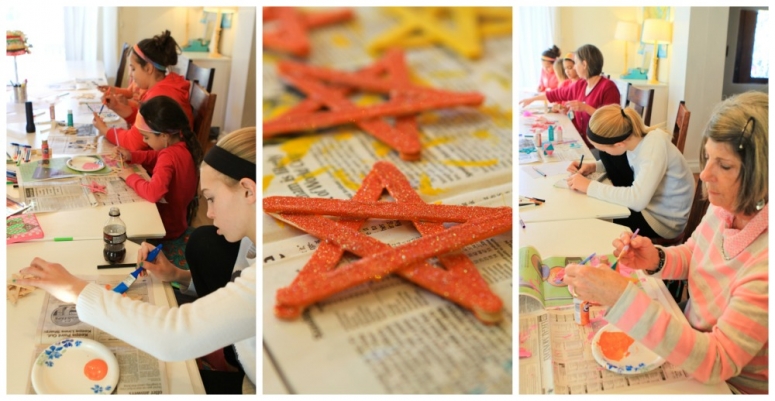 everybody was painting… even grandma!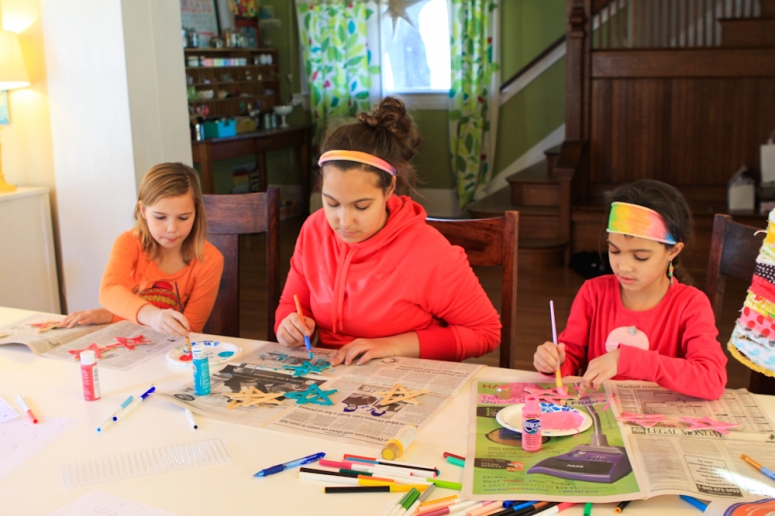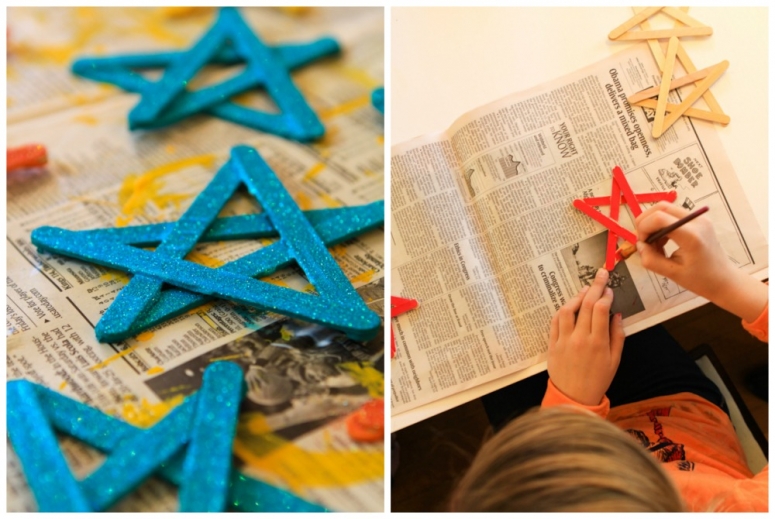 and then we glittered all the painted stars.
glitter is the perfect addition to any and all crafts in case you didn't know.  🙂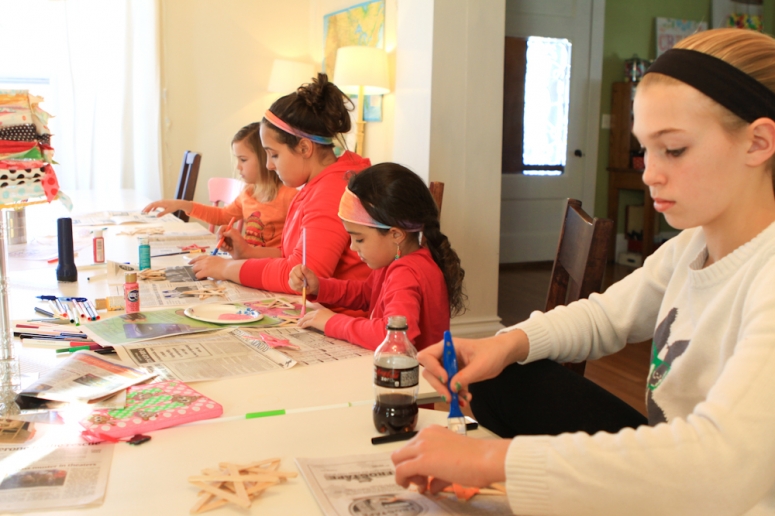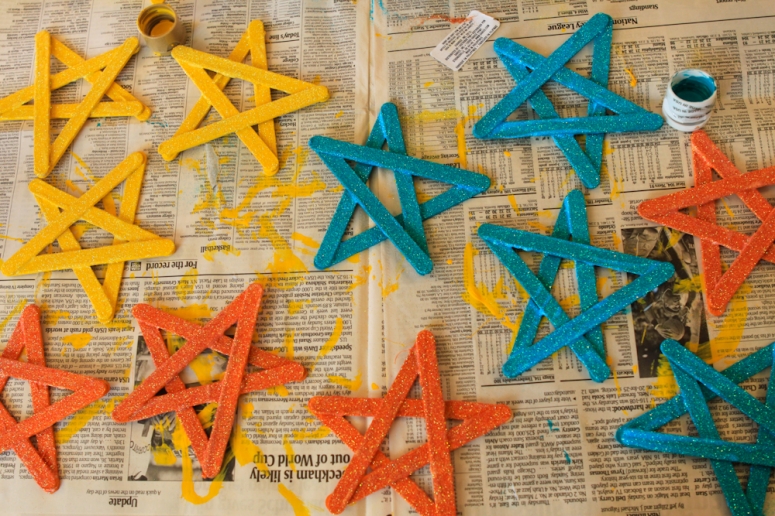 after everything had dried we hot glued them to a long string of baker's twine & made them into a garland!
you could use them on their own for ornaments or gift toppers too.
or without the glitter they could be gift tags!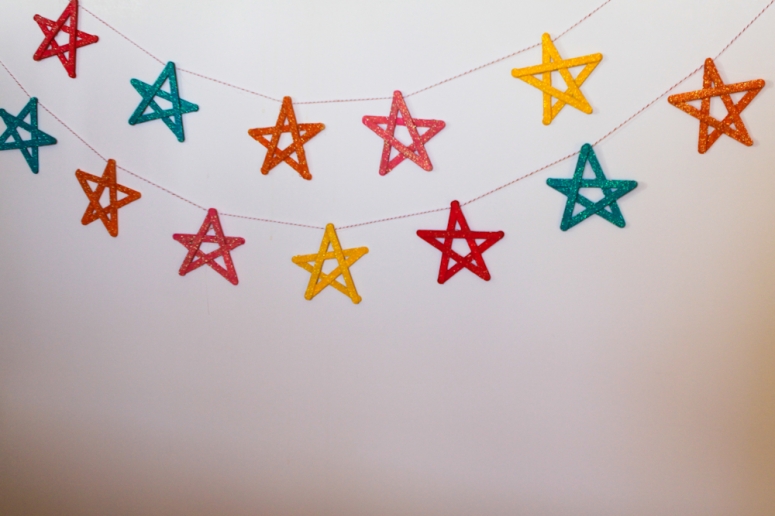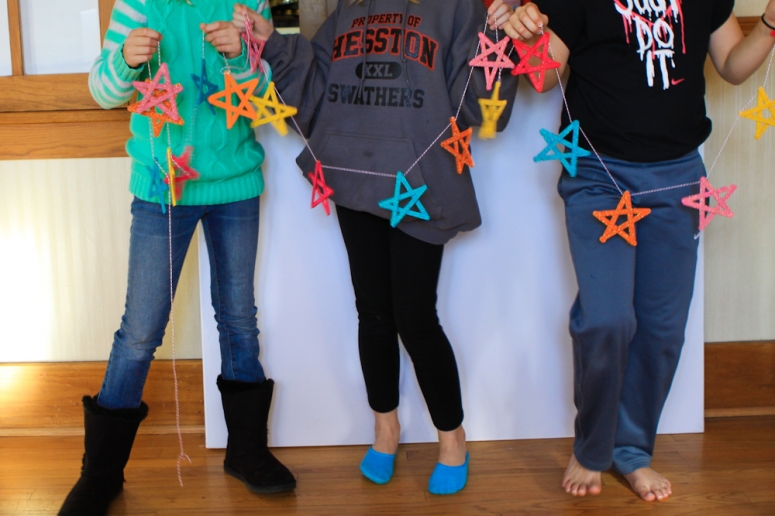 i asked annie and her friends to try and help me with a picture of it hanging but they are quite squirrely and this was the best picture we got.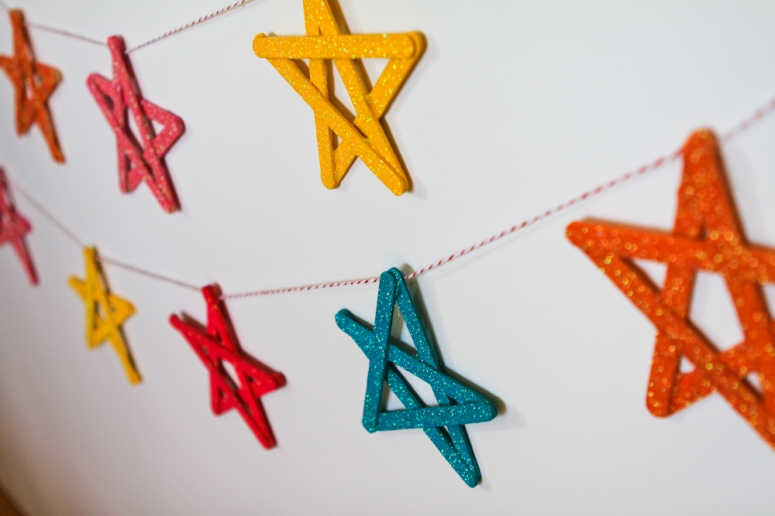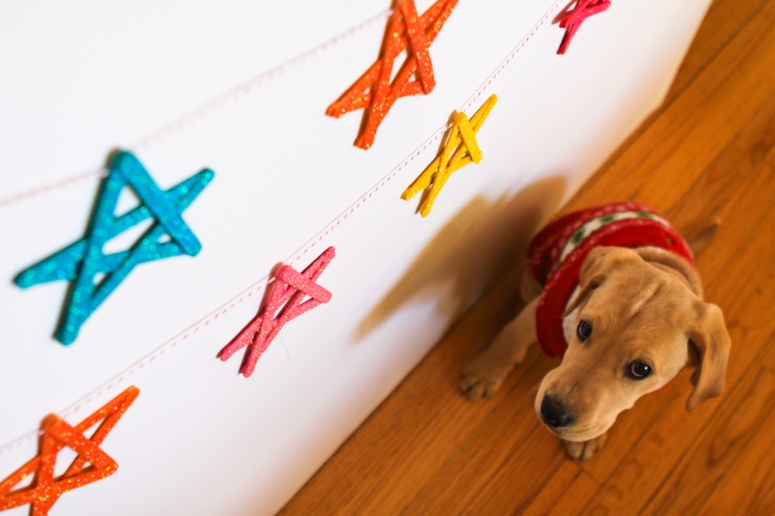 wherever i am…. Stanley is right there at my feet.
all the time.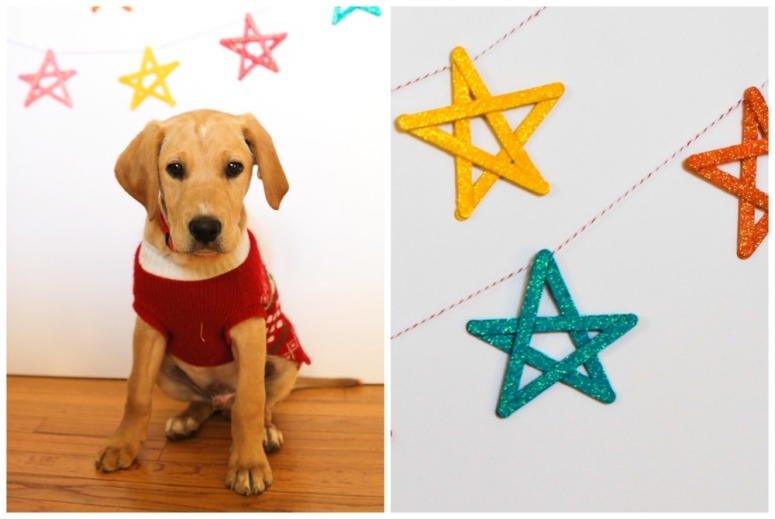 then we strung the garland across the dining room.
it is so cute!