Craft Weekend started back up for 2014.
i missed it!
it was so much fun to get going again…. to make things again!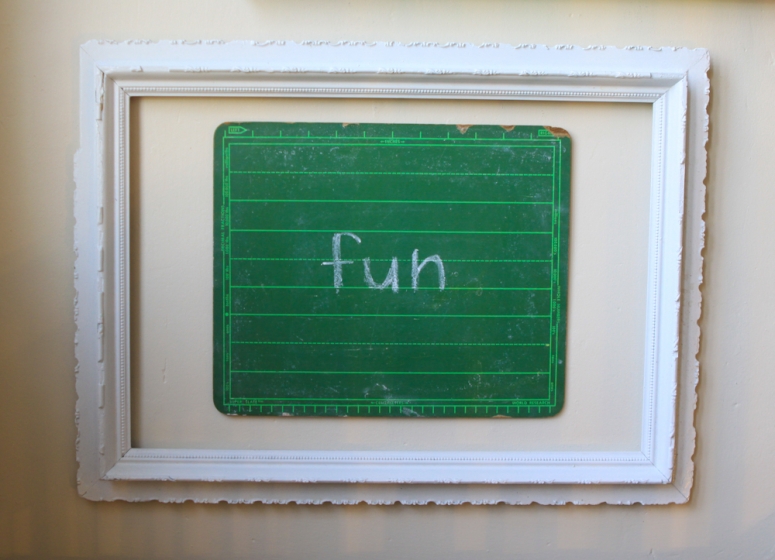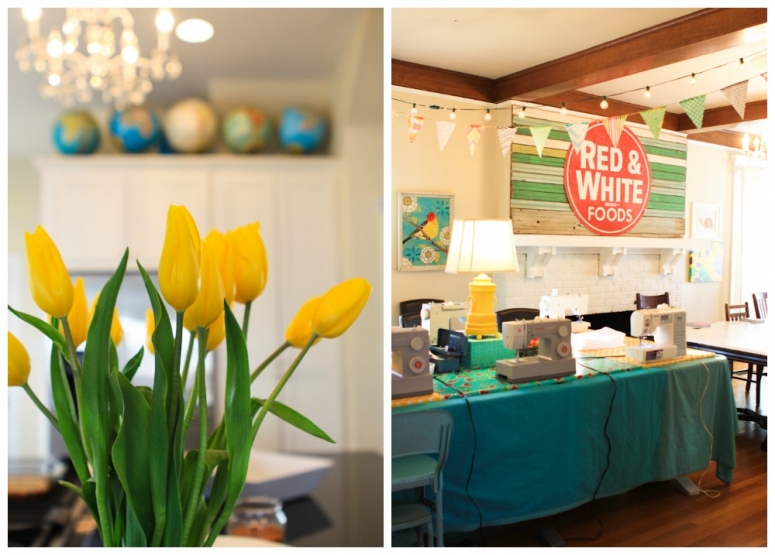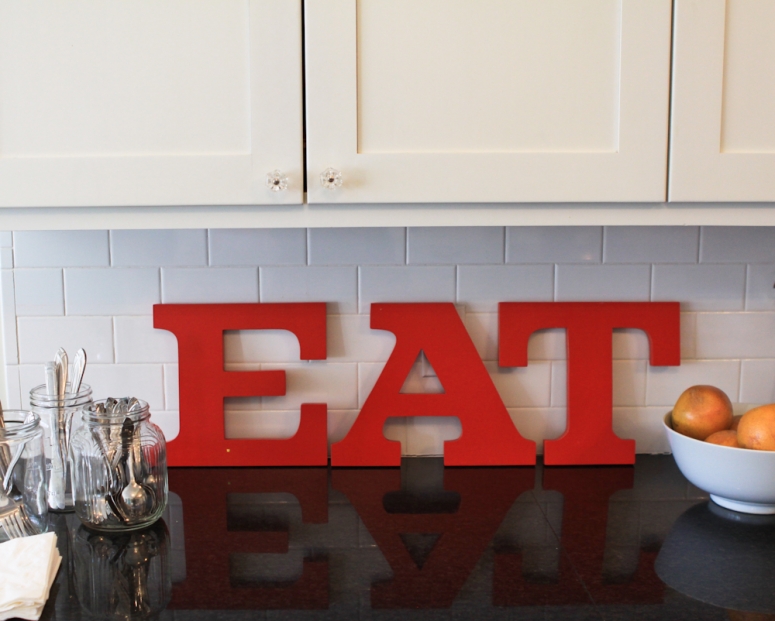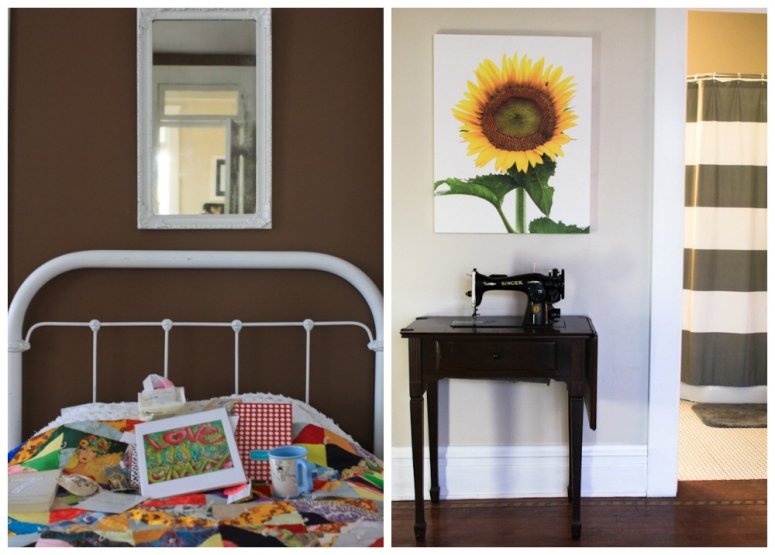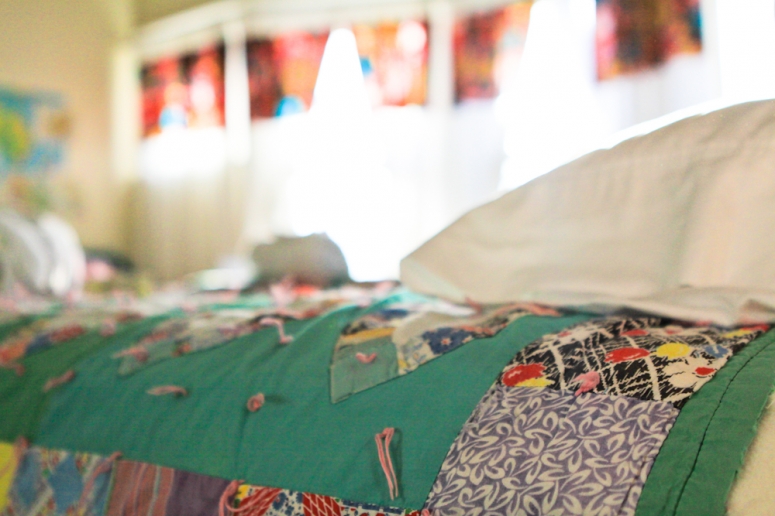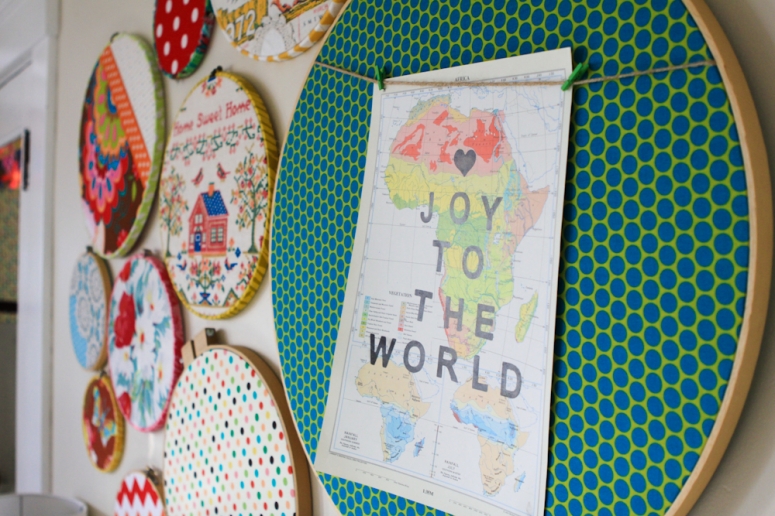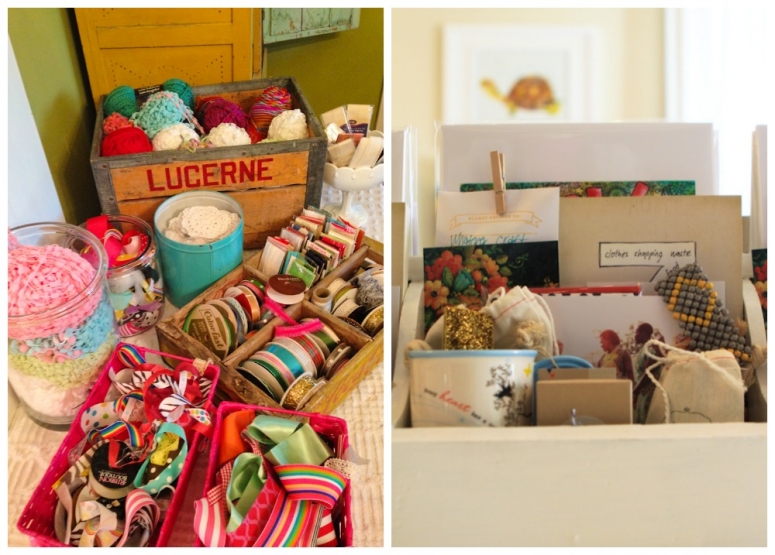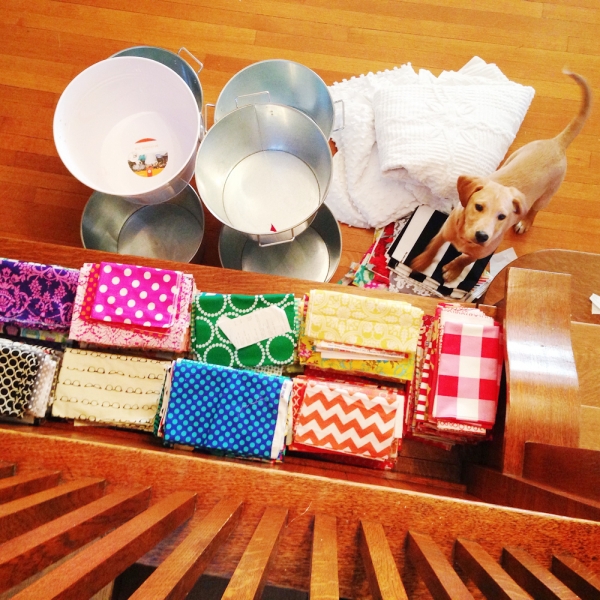 stanley was my "helper" the day before CW and the day of.
i about lost my mind… he is such a puppy.
sadly many foam paint brushes lost their lives when i would be doing anything other than watching his every move.  i was so happy when Mr. Duerksen came to pick him after work on friday.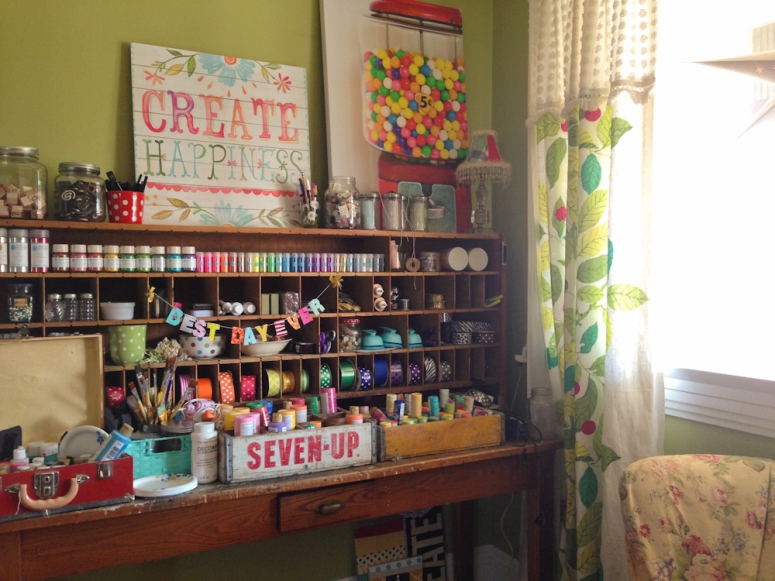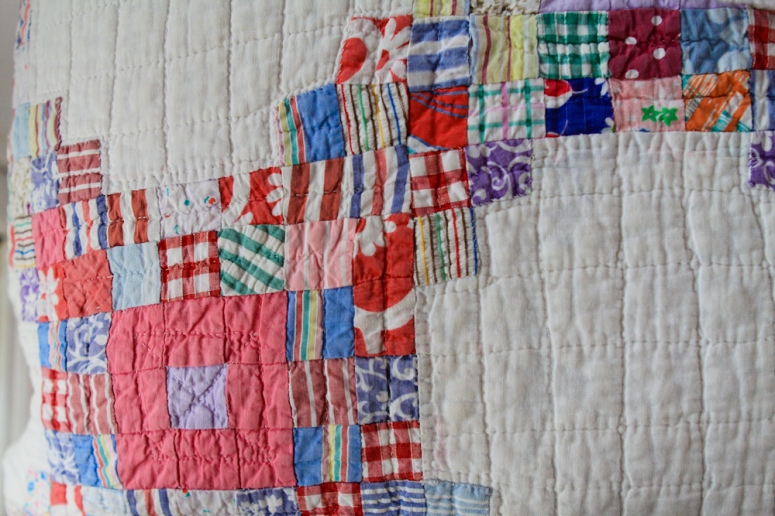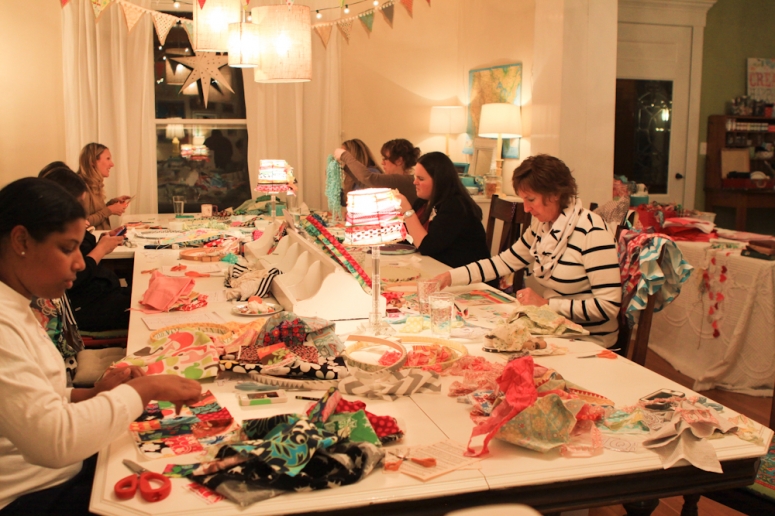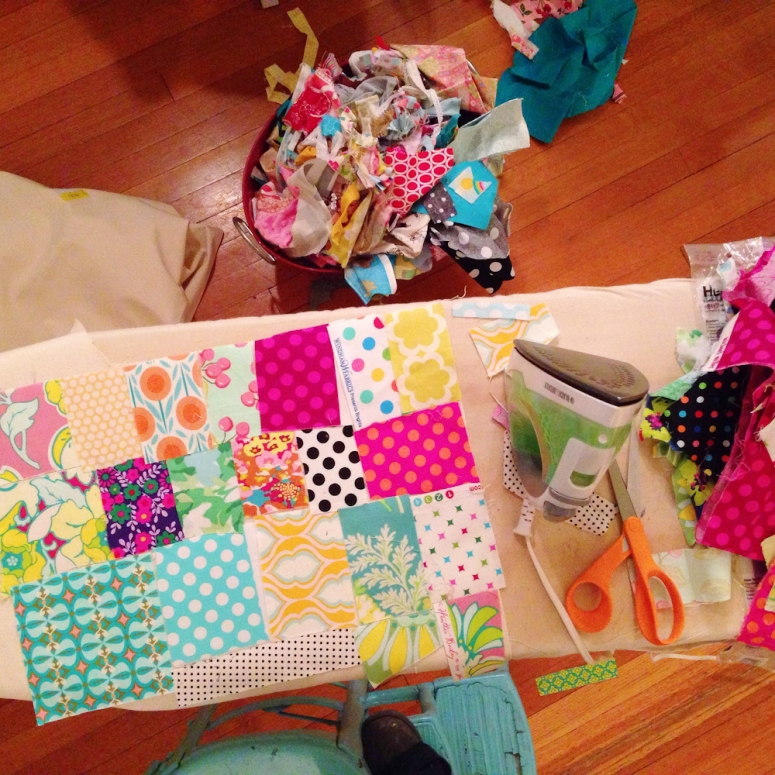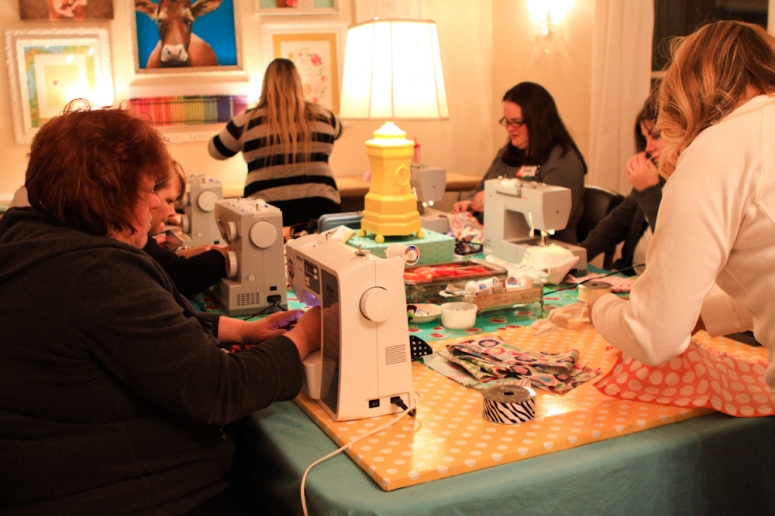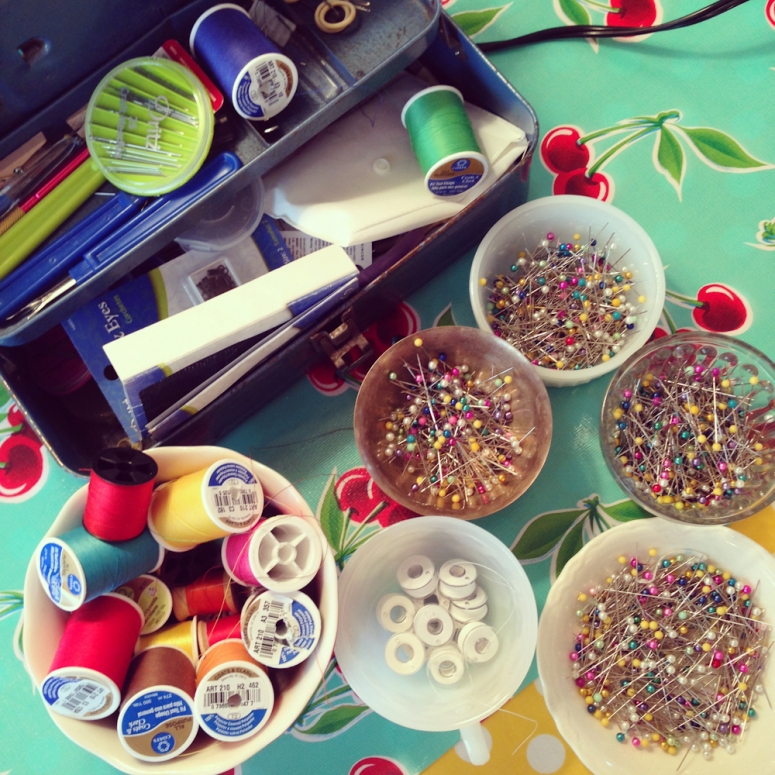 crafting with a big group is such a cool thing.
we all have the same example & directions and EVERY project turns out different and unique.
i notice at each weekend most everybody works within their own favorite color palette and that is unique too!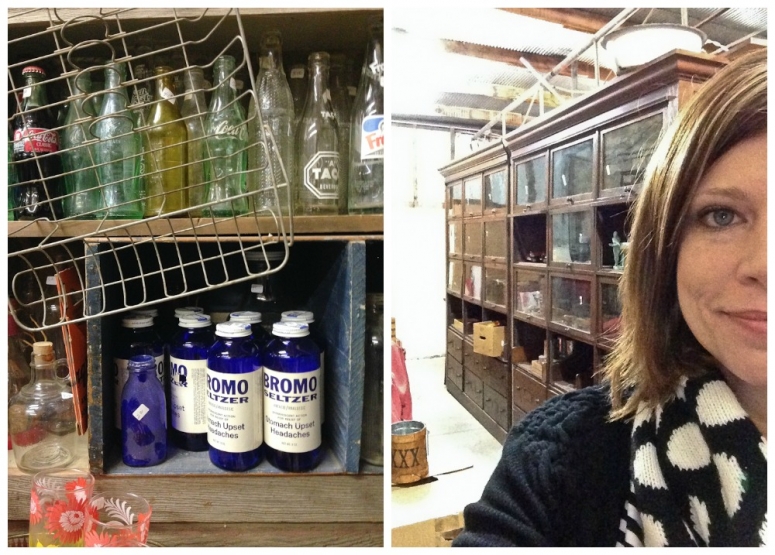 i tried to dream up where i could fit that GIGANTIC cupboard that was at Bearly Makin' It.  🙂
on saturday of CW we take our guests on an antiqueing adventure to my favorite places in Marion, KS.
i hadn't been there in several months and it was so good to be back!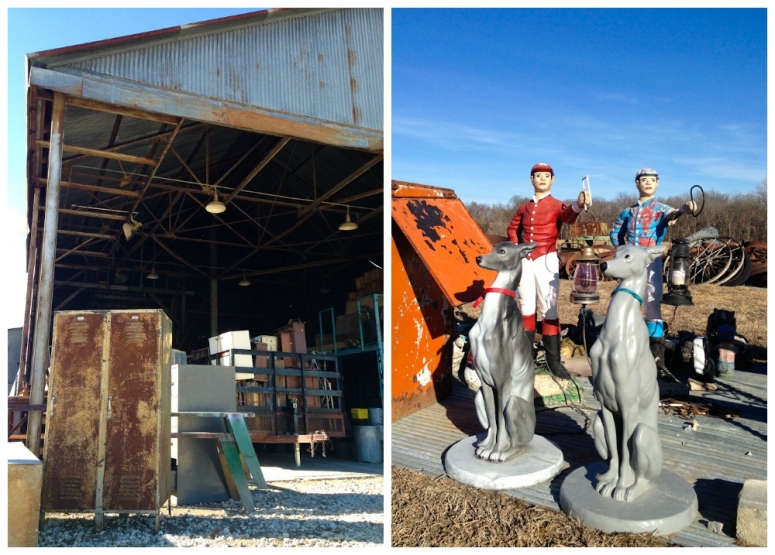 rusty lockers? yes please.      greyhound statues? ummmm… no thanks.  i'm good.     HA!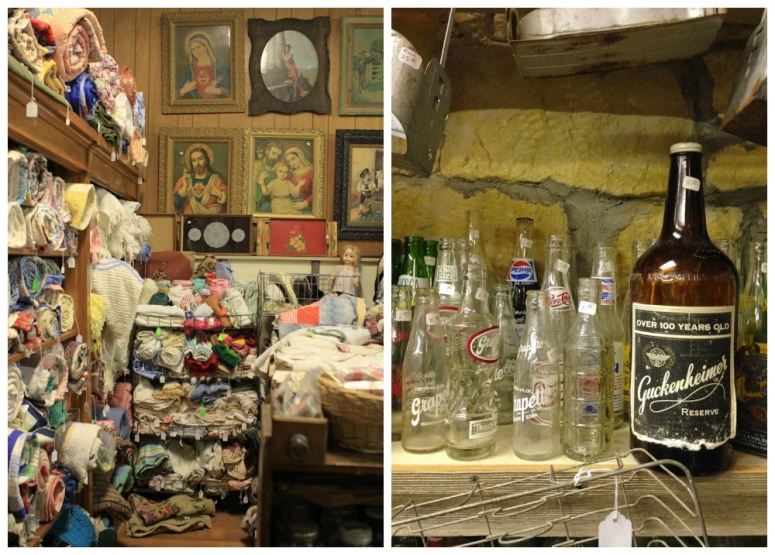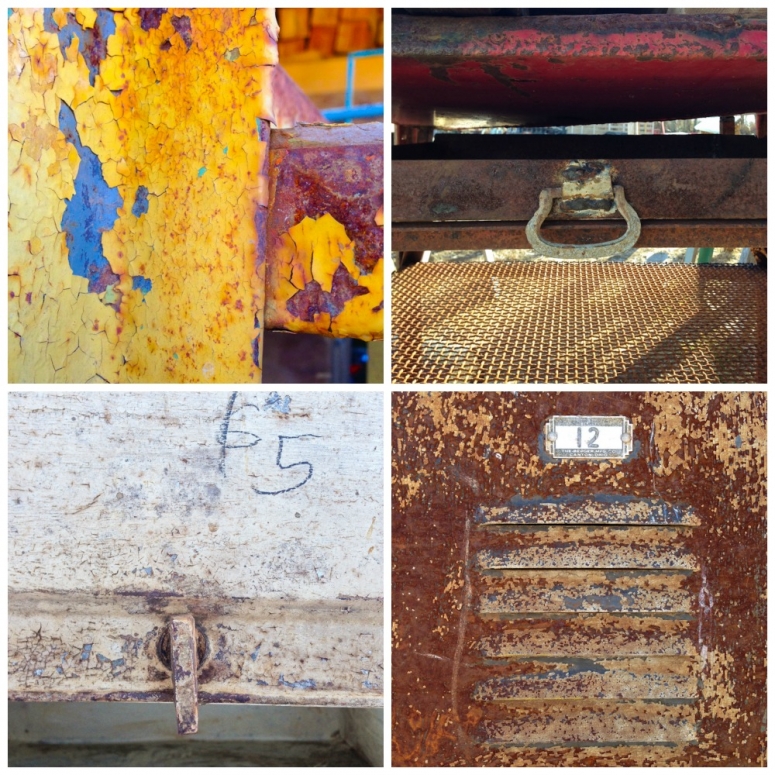 the perfect amount of rust and chippy paint.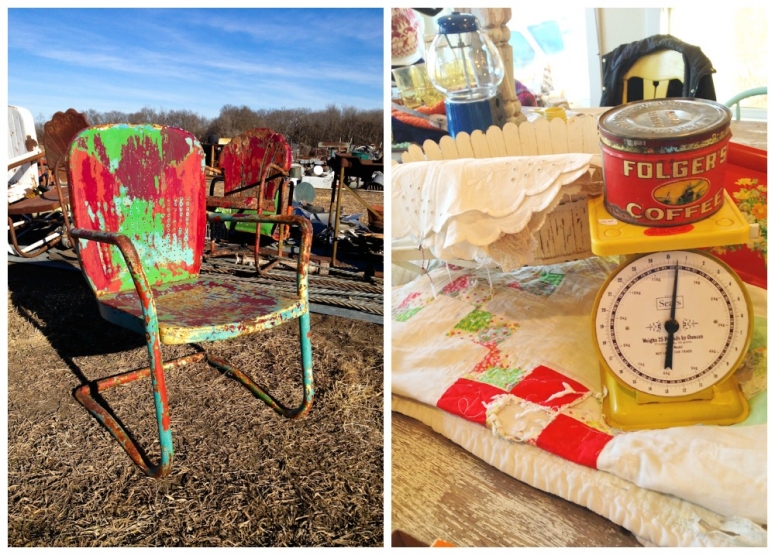 i meant to ask about the rainbow chair and i got distracted! i forgot!
i love that chair.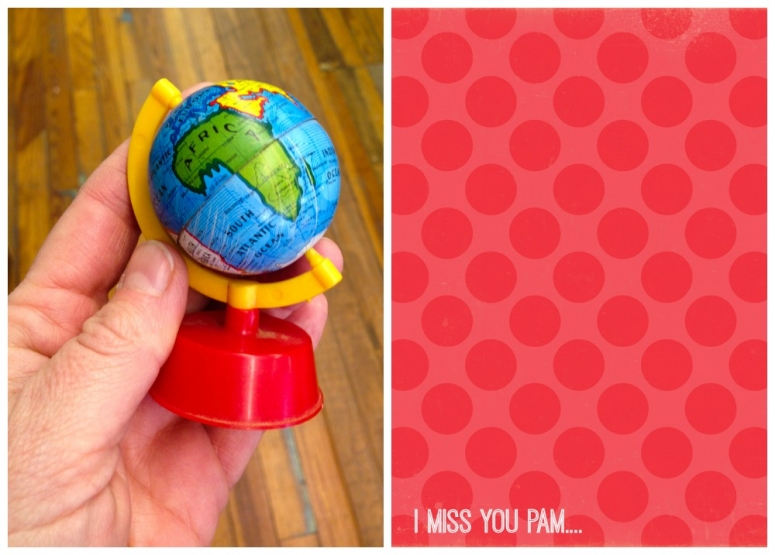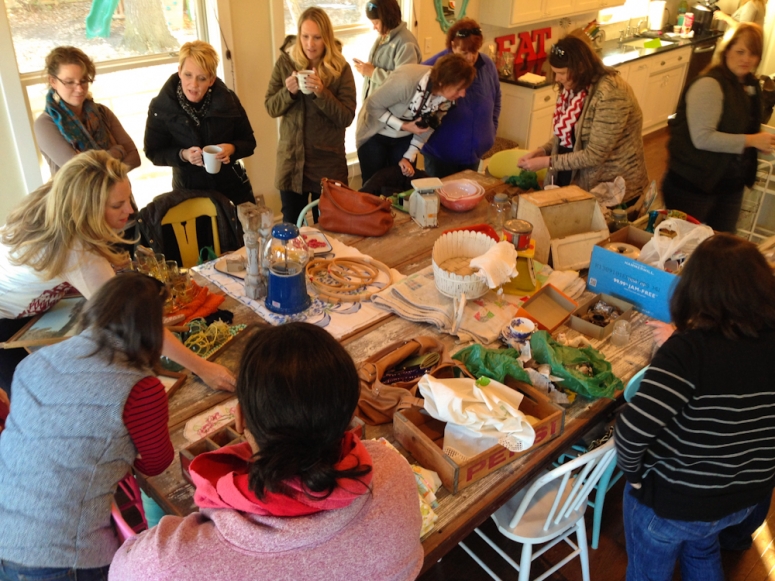 usually when we get back from our shopping trip we do a little show-and-tell in the dining room.
it's fun because people find things half of us never even saw!
and everyone is ohhhing and awwwing over everyone's finds.
it's so fun.
i came home with vintage sheets again….swoony aren't they?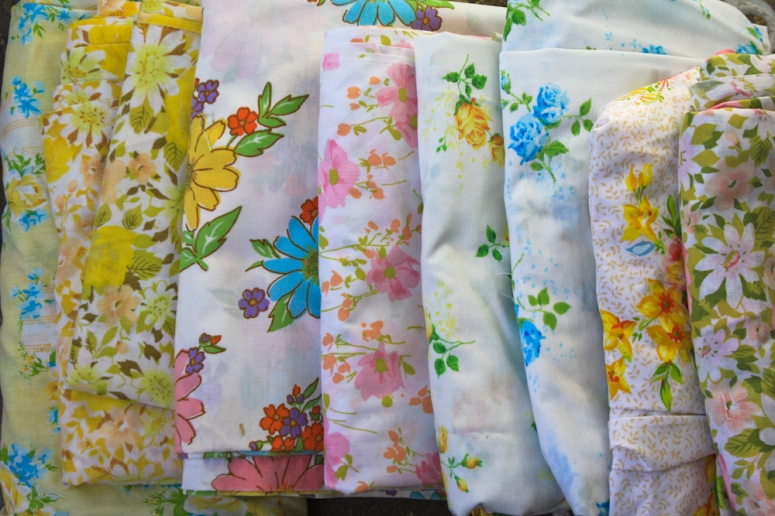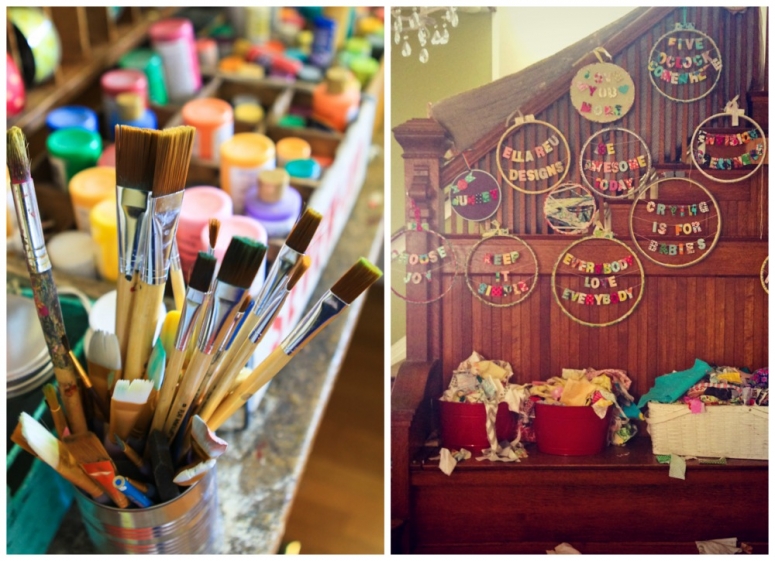 we made a FUN embroidery hoop project this time!
the idea came straight from Jenn Baker!  She is the genius behind these adorable hoops.
she sells them in her etsy shop!
you can follow her on instagram too @jenntage.
THANK YOU for sharing your inspiration with us Jenn!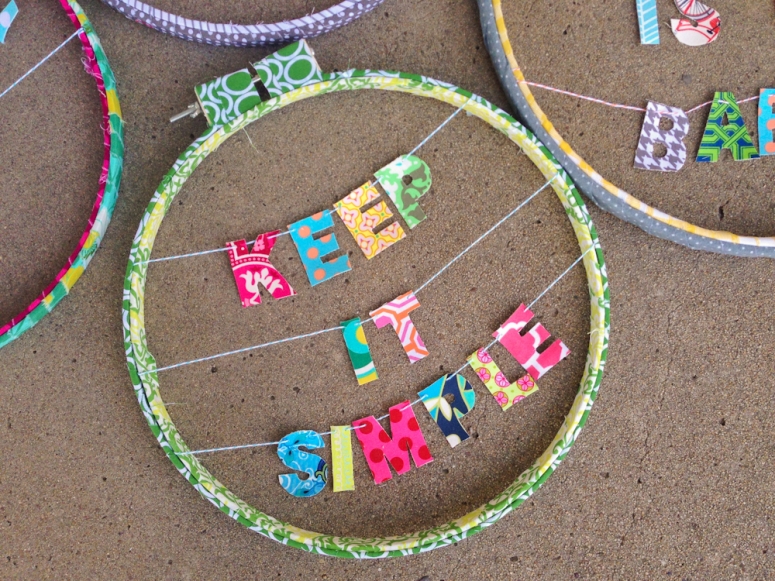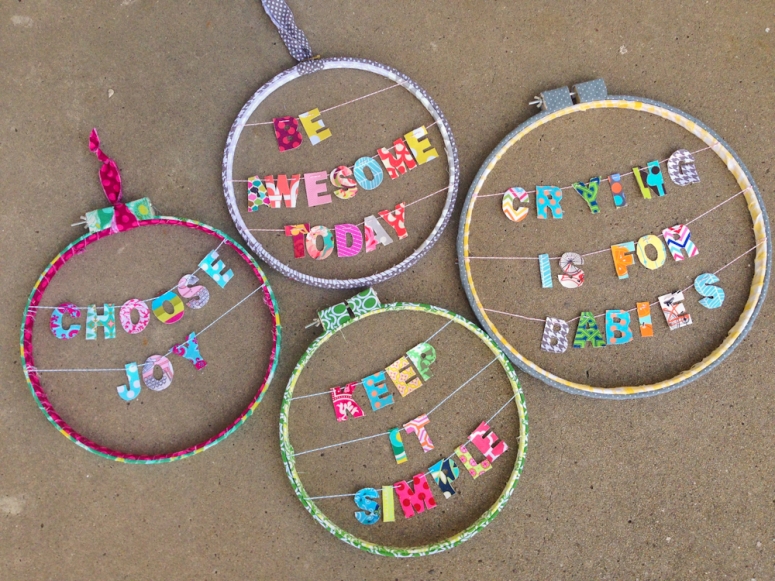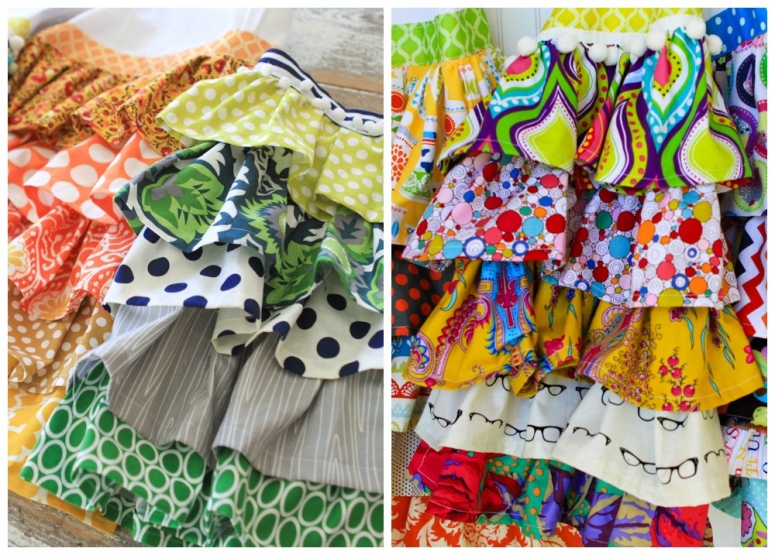 the aprons are always the favorite.
they are a tough and long project but so satisfying for EVERYONE when they are complete!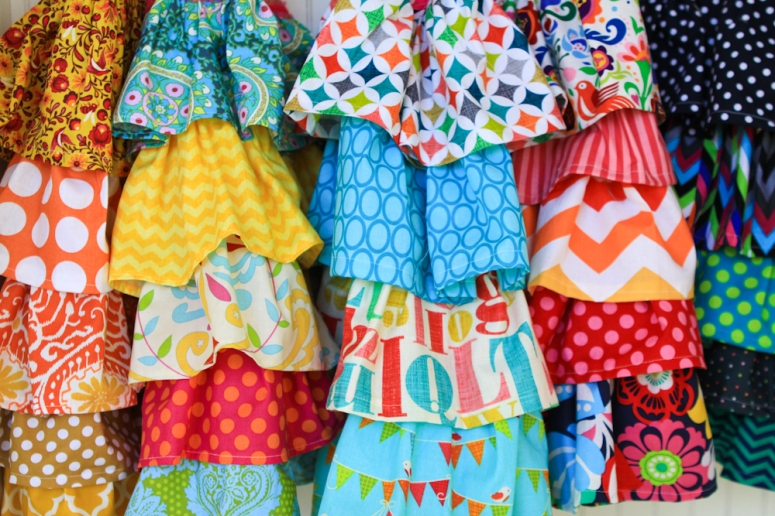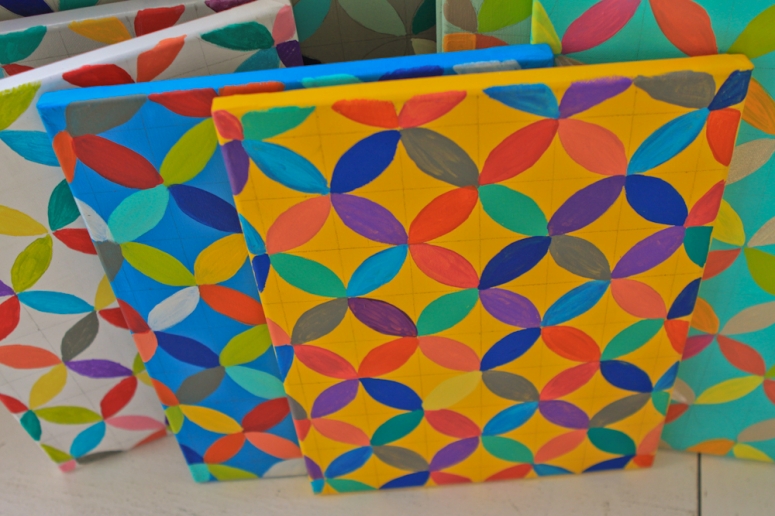 we made these a year ago with Lindsey and i LOVED making one again.
my girls want to make one at home too!
i think it is a relaxing project… sitting still and filling in the spaces… with your favorite colors.
ahhhhhhh
don't you want to go paint now?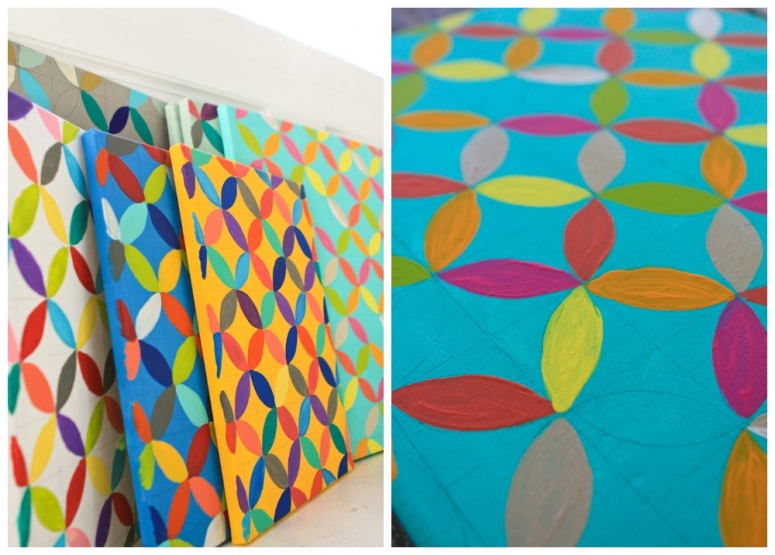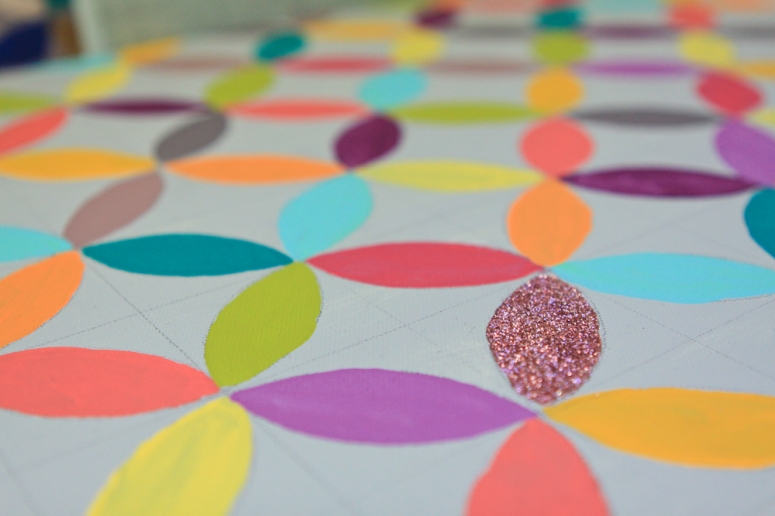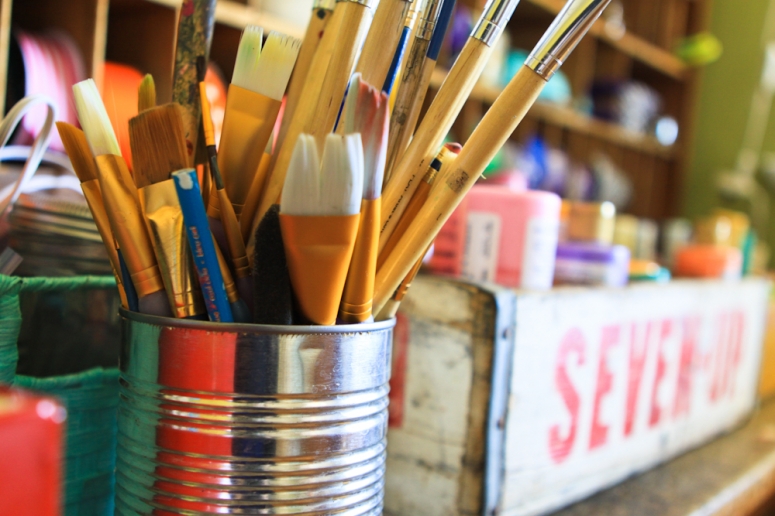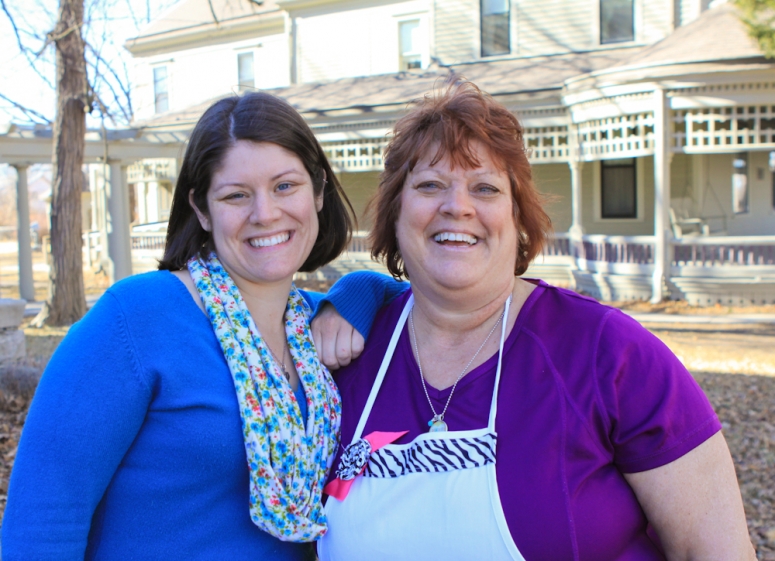 roomie photos!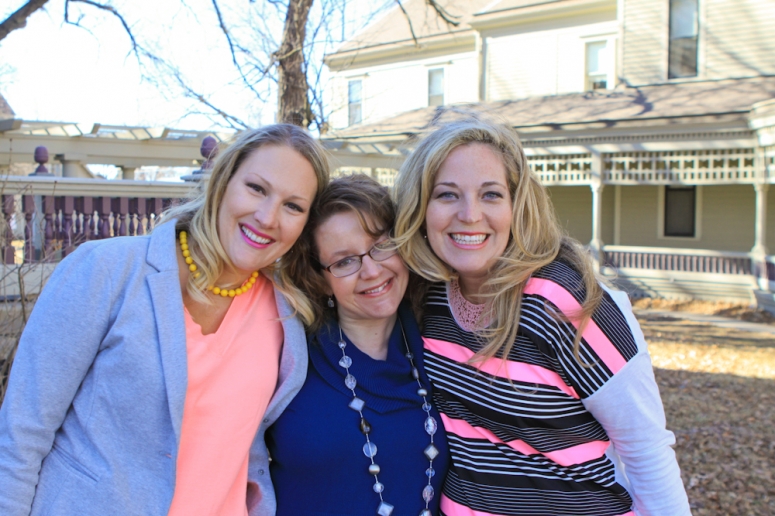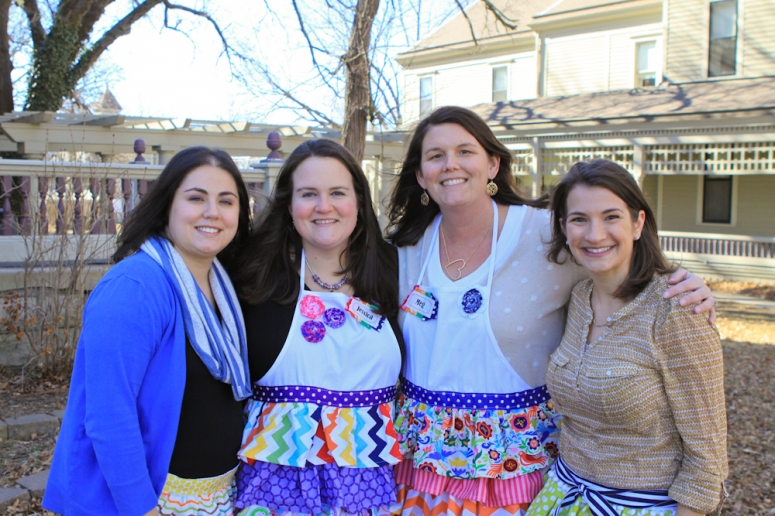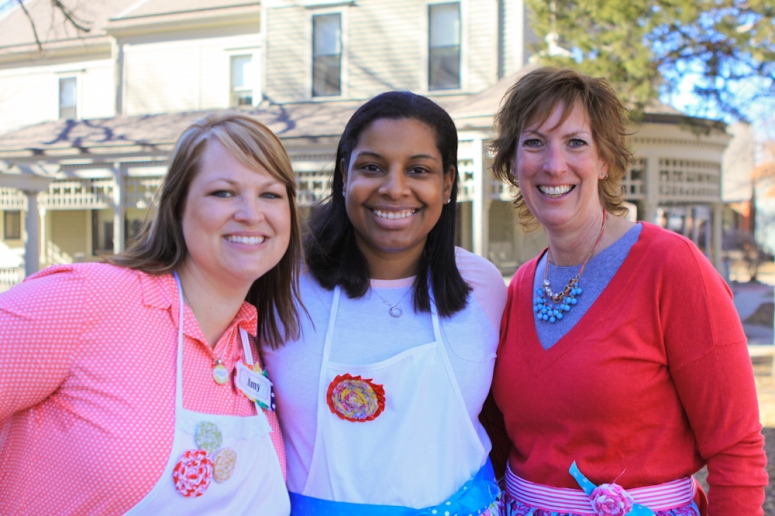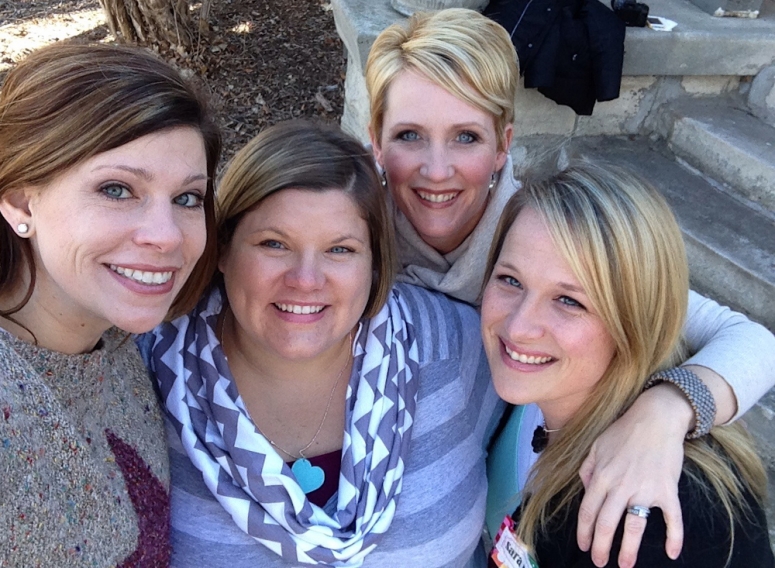 kimberlee and i had super helpers… our friends Sara Jane and Jenny.
our helpers work hard all weekend helping our guests feel pampered.
they kept catching our ladies trying to clear their plates or clean up after themselves and they made sure they went back to relaxing immediately!  🙂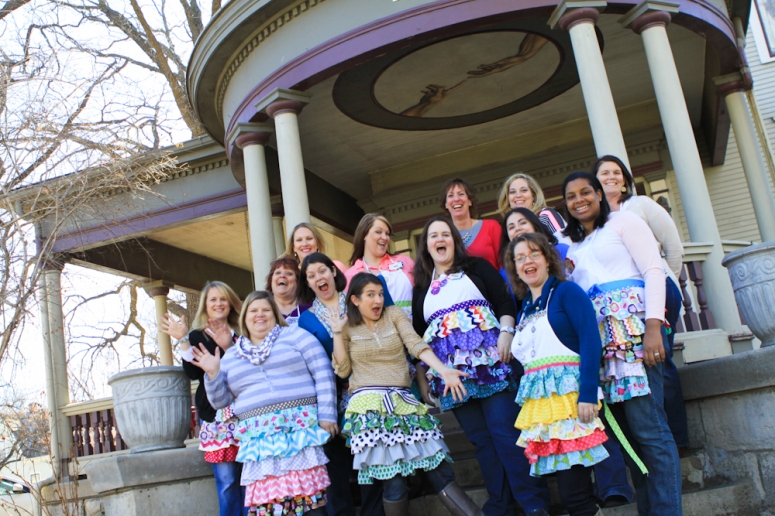 preparing for our group photo… how do you like that "mural" wallpapered up on our porch?
the previous owners put that up there.
it is funny to me.   people either love it or hate it.
i meant to take it down but we so rarely use the front door that i never think about it until we come out for our group photo every month.
definitely not on the top of my list (for the last 8 years).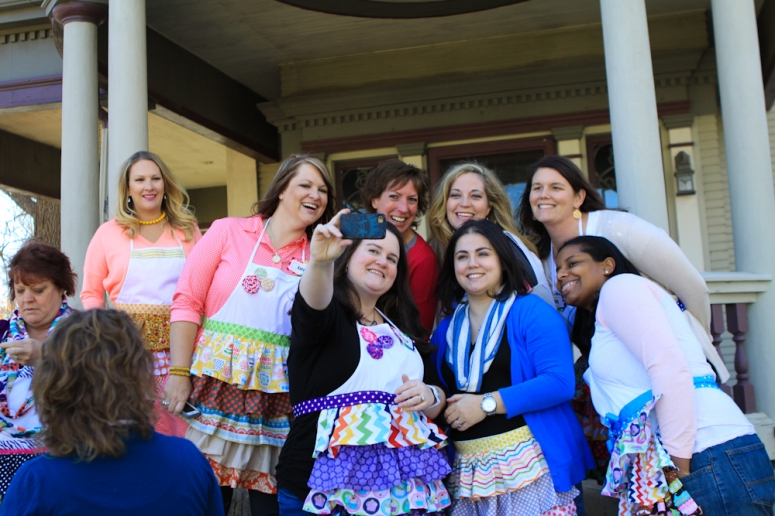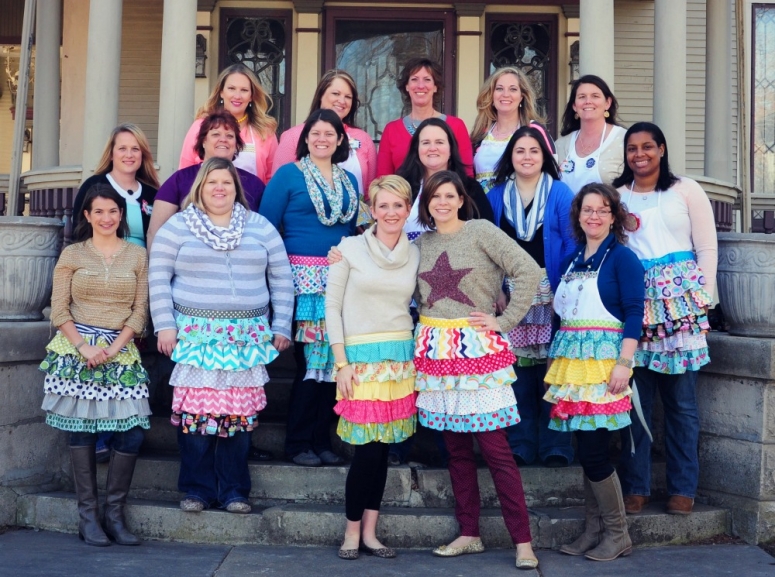 we had three pregnant ladies… and they were ALL NAMED JESSICA?!!
how random is that?!
that is the highest prego number we've had yet.
i can't imagine beating that record.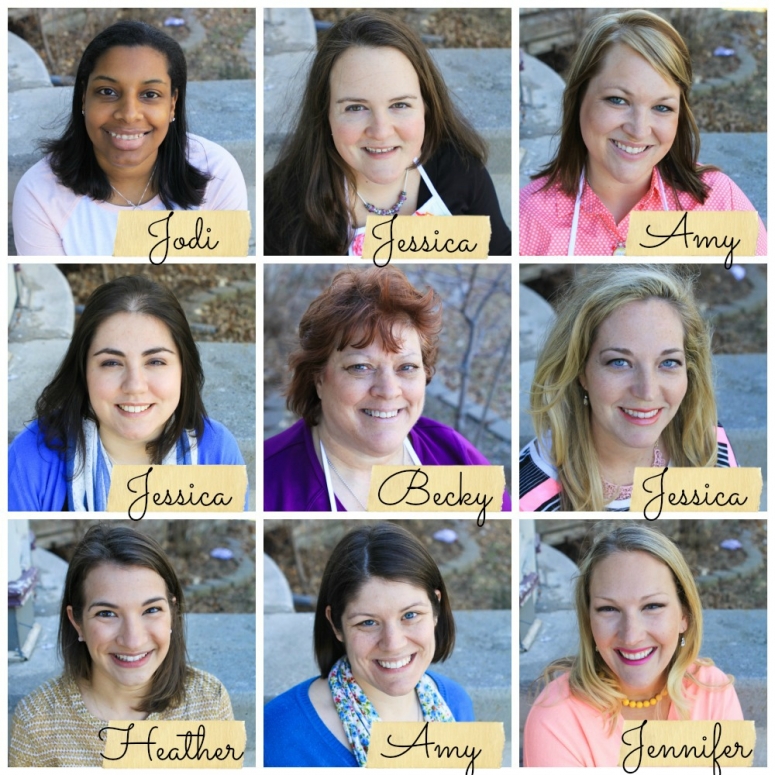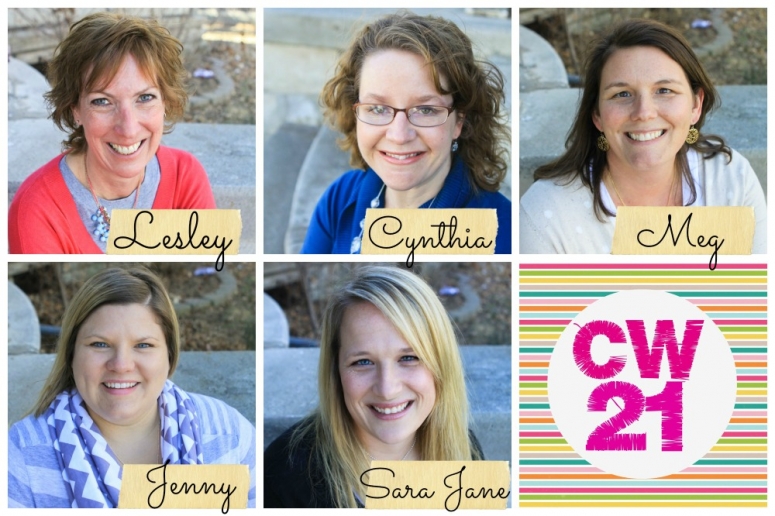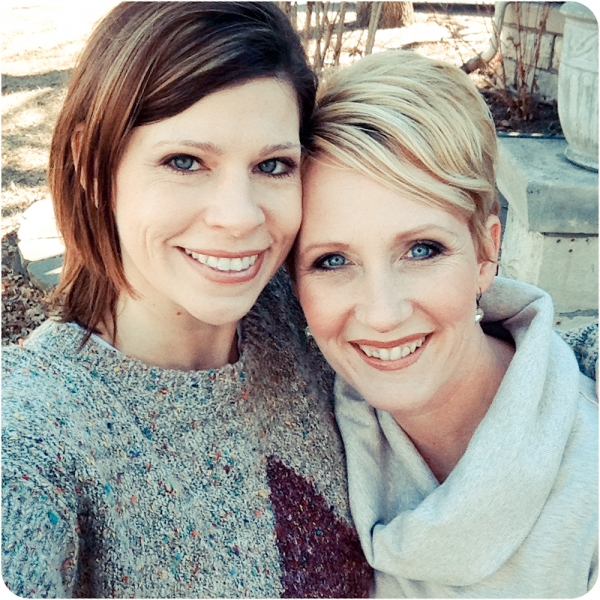 we have a pretty great thing going here.
so many blessings in our job.
thanks Kimberlee for making awesome meals, organizing the 5000 details that go into each weekend and not thinking i am a crazy person.
Craft Weekend 21 was fabulous.
but we knew it would be…
If you would like information on how to come to Craft Weekend click on the Craft Weekend button at the top of the blog.
read the INFORMATION post first… then get yourself on the wait list!   🙂
And if this looks perfect for your friends… you can host your own by renting out the Craft House all to yourself!
you can find out all that information in the Craft House button up at the top of the blog.
so far every group has LOVED it and wants to come back again!
you should be one of those groups too!