our 10 week break seemed to fly by like breaks usually do.
but with Craft Weekend being my job it's pretty easy to enjoy getting going again.
we had another sweet group who were so nice to spend the weekend with!
i love meeting all these new friends.
they always ask me "is it so weird for you to have people know so much about you?"
🙂
i answer "no… i actually like it because the pressure is off for me.  you already know all my stuff and you chose to come anyway so i know we will be friends!  it makes the nervousness go away for me completely.  i love it!"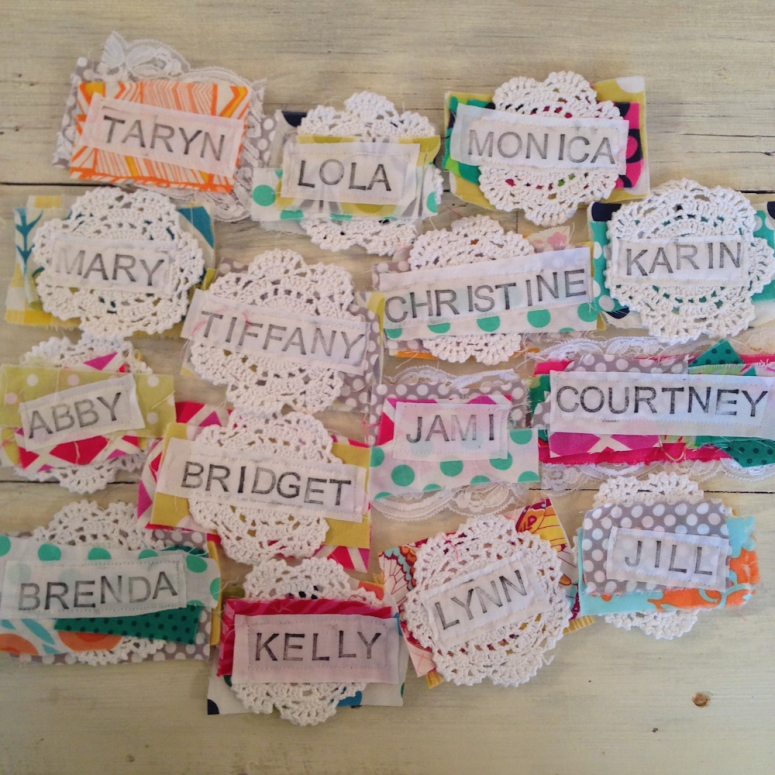 our routine to get the house ready…. light the candles…. open the curtains… turn on the lamps…. turn on the music… make the margaritas.
it's a the perfect equation for welcoming guests.
(but really i think it's all about the margaritas… recipe HERE)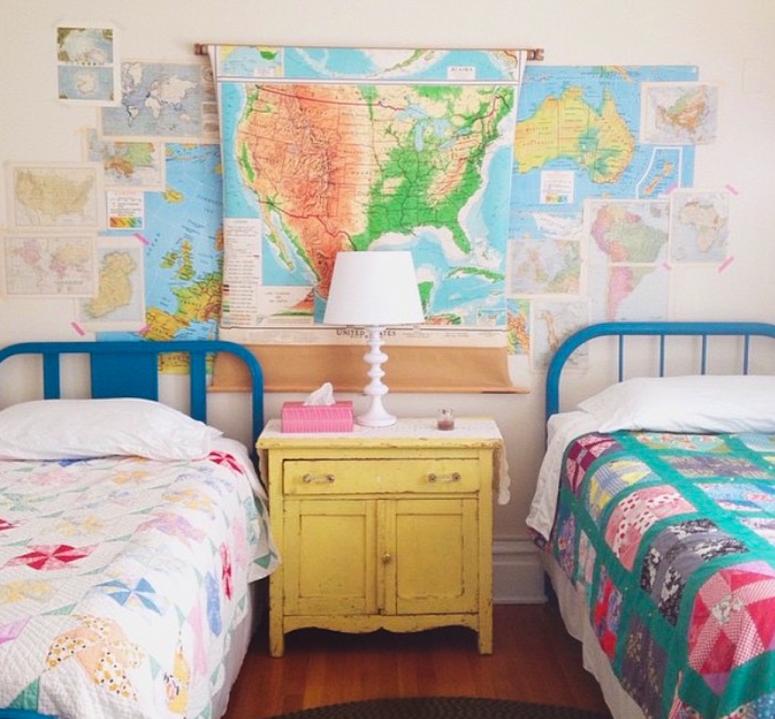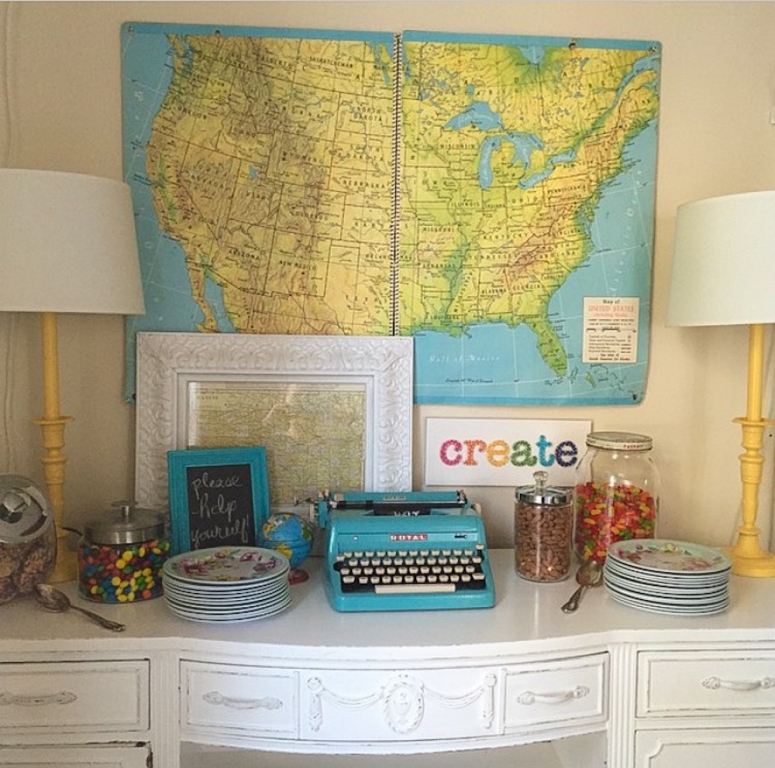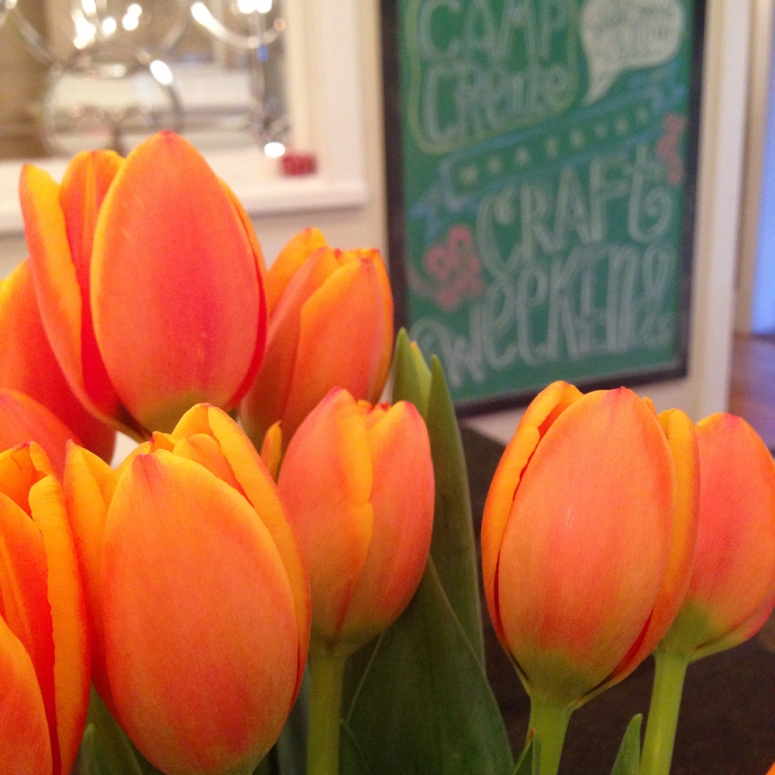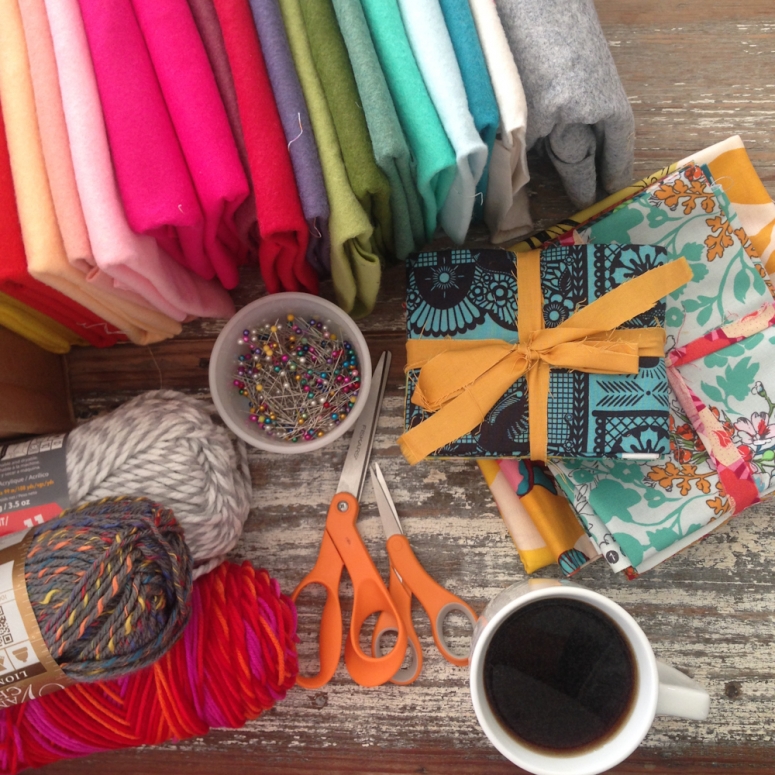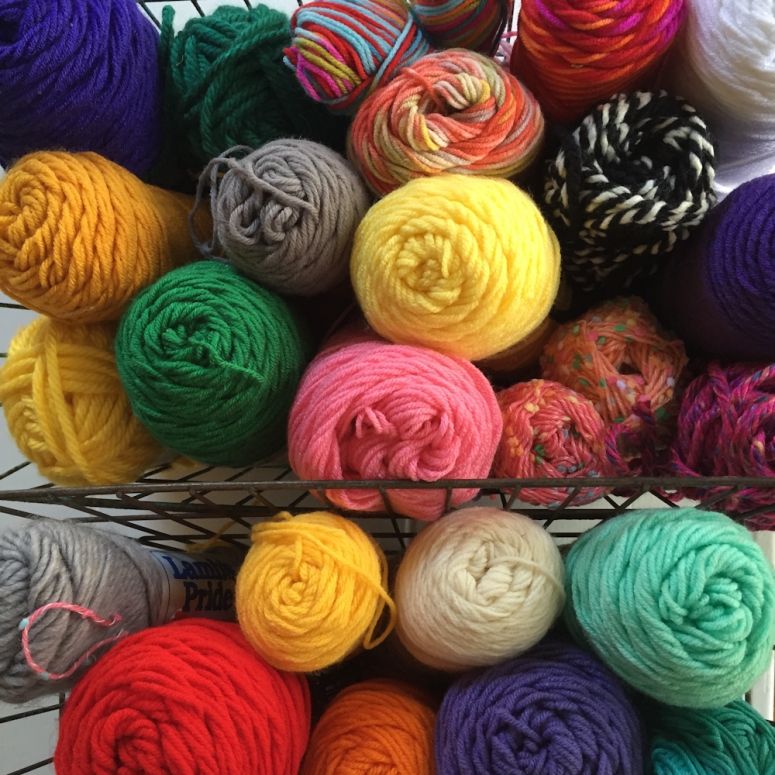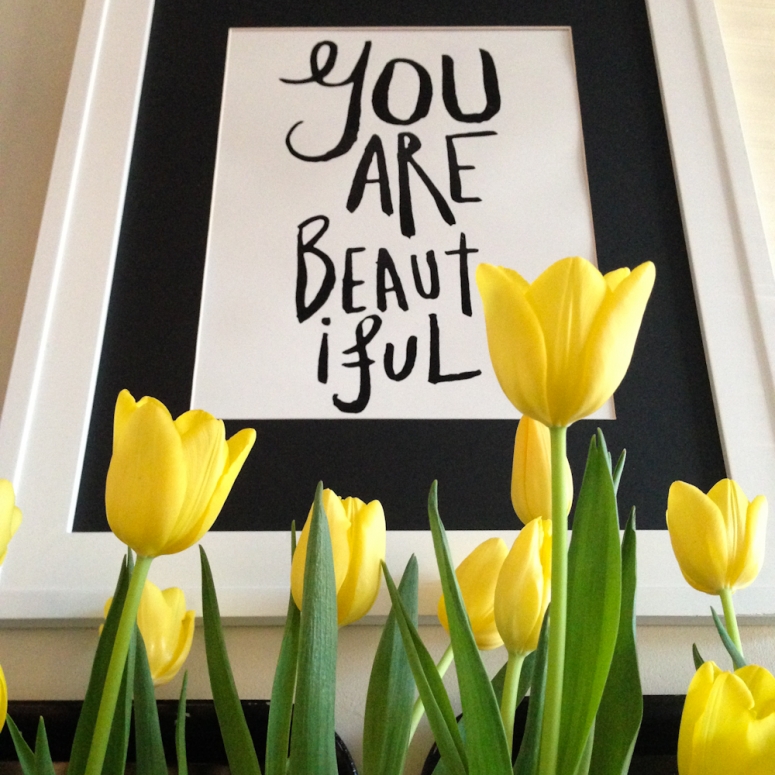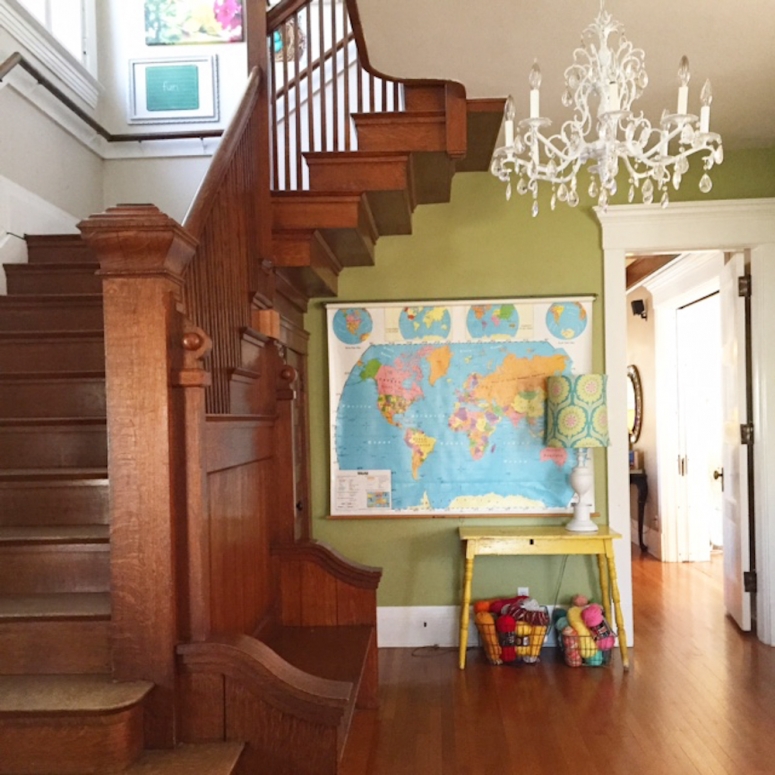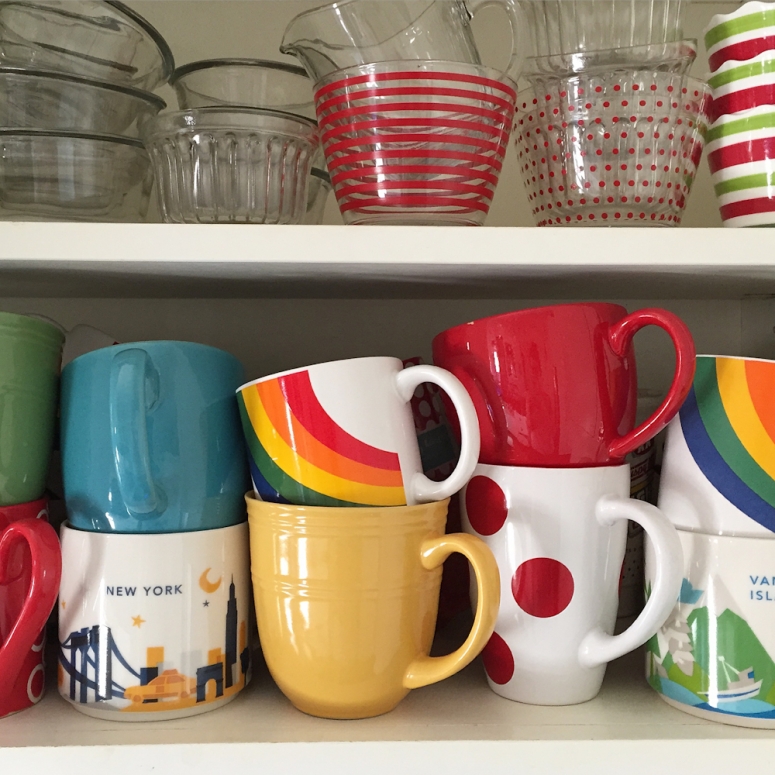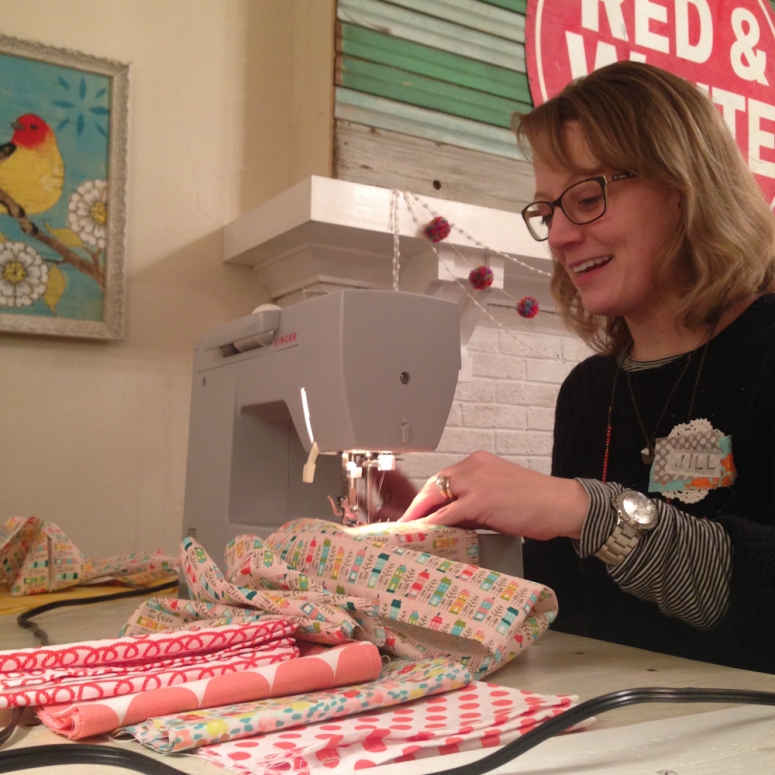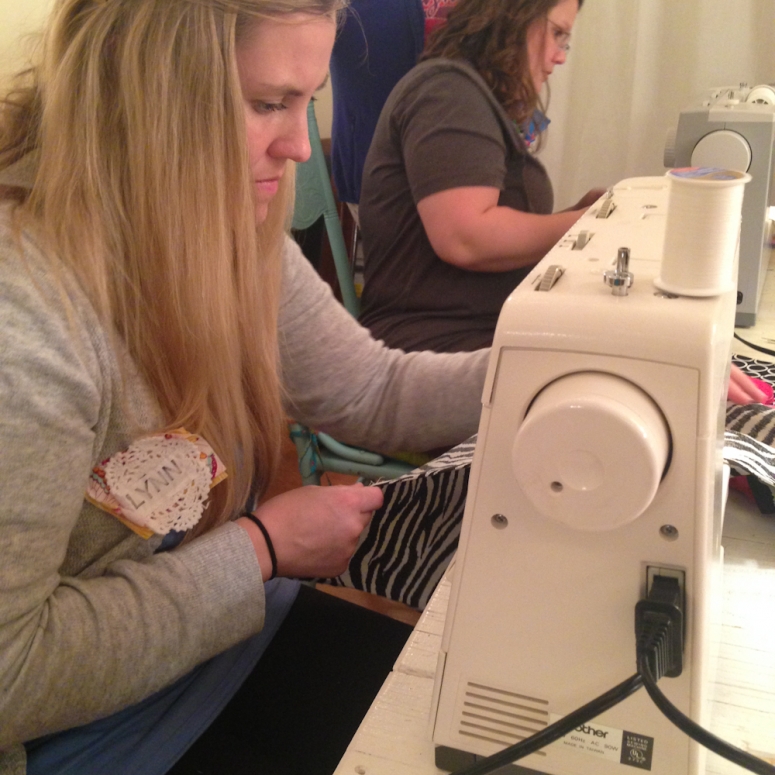 on friday night we eat dinner and then we head straight for the swag!
we have SUPER sponsors that i will tell you all about in the next post.
after we talk about our sponsors and oohhhh and aahhh over everything they send, we start right on the aprons.
we don't mess around.
no time to waste.
I love friday nights while they sew their aprons.
some of them are sewing for the very first time in their life!
they learn new things… they make new friends… they eat dessert… it's so fun.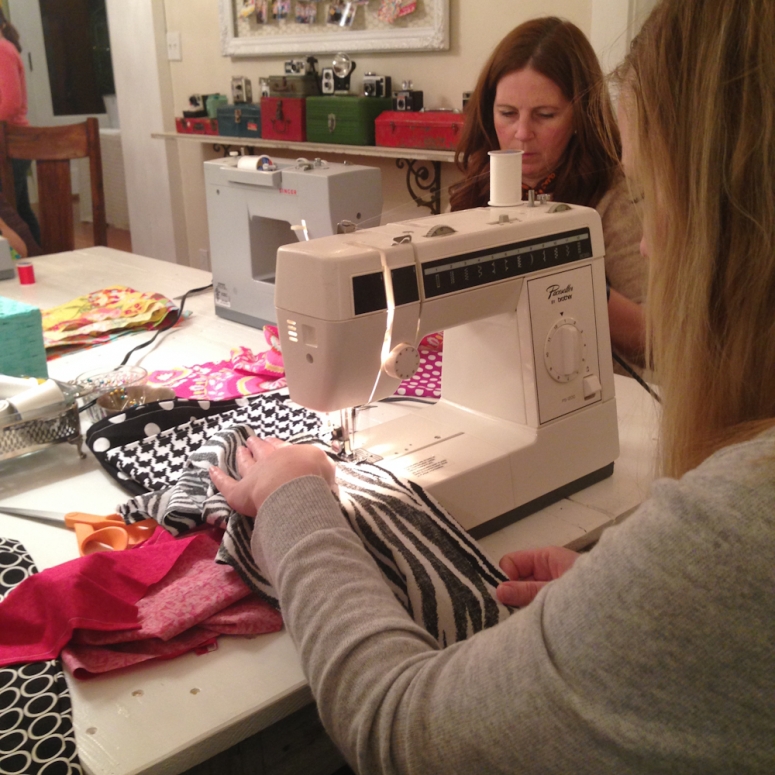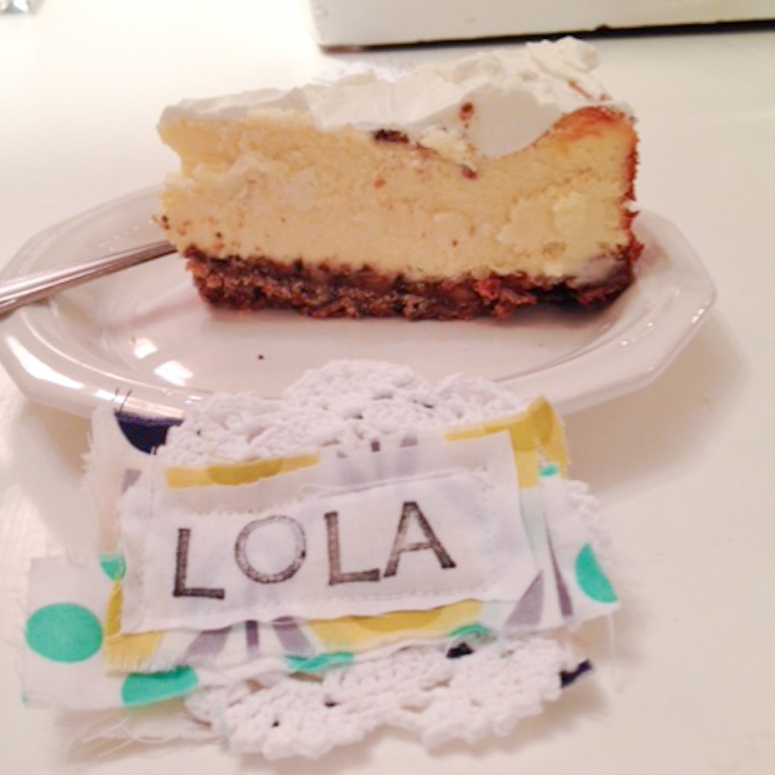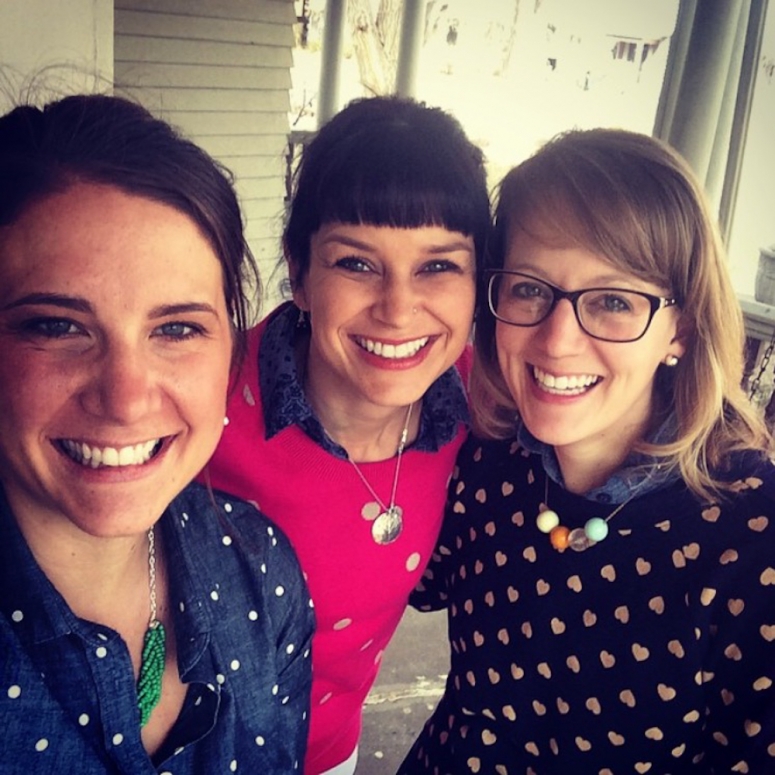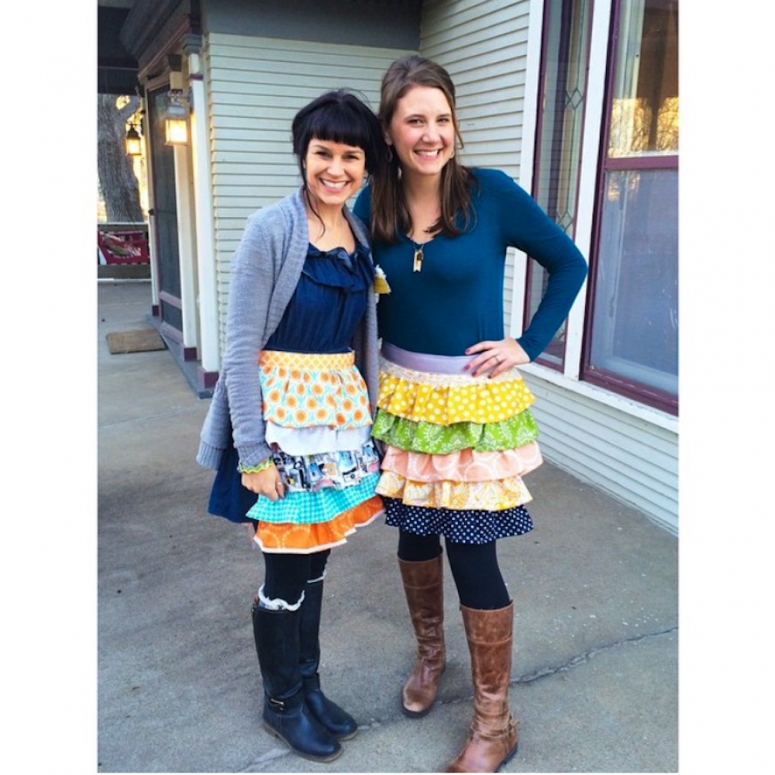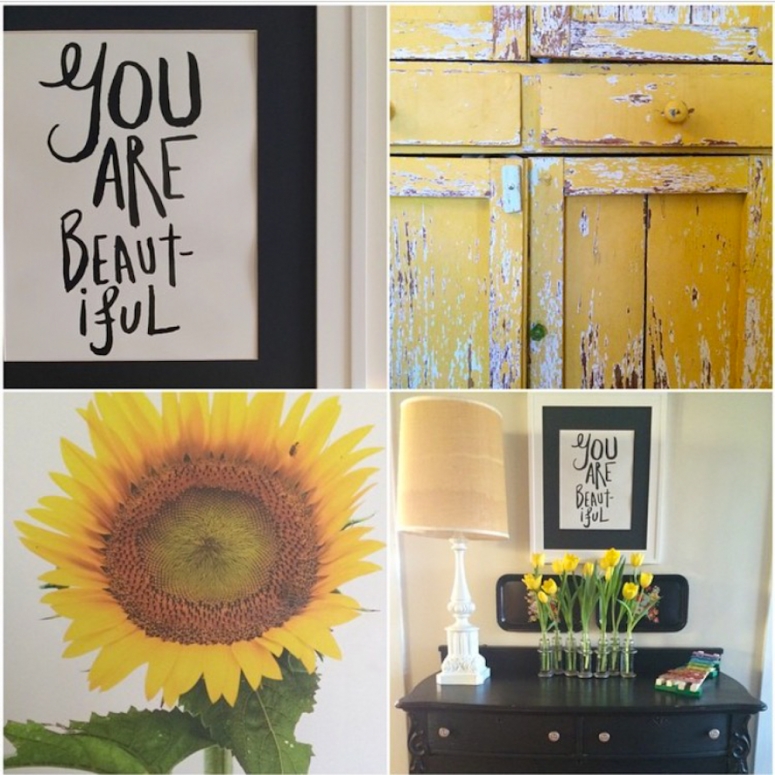 i loved this collage that Jill made on her Instagram – SO SUNNY!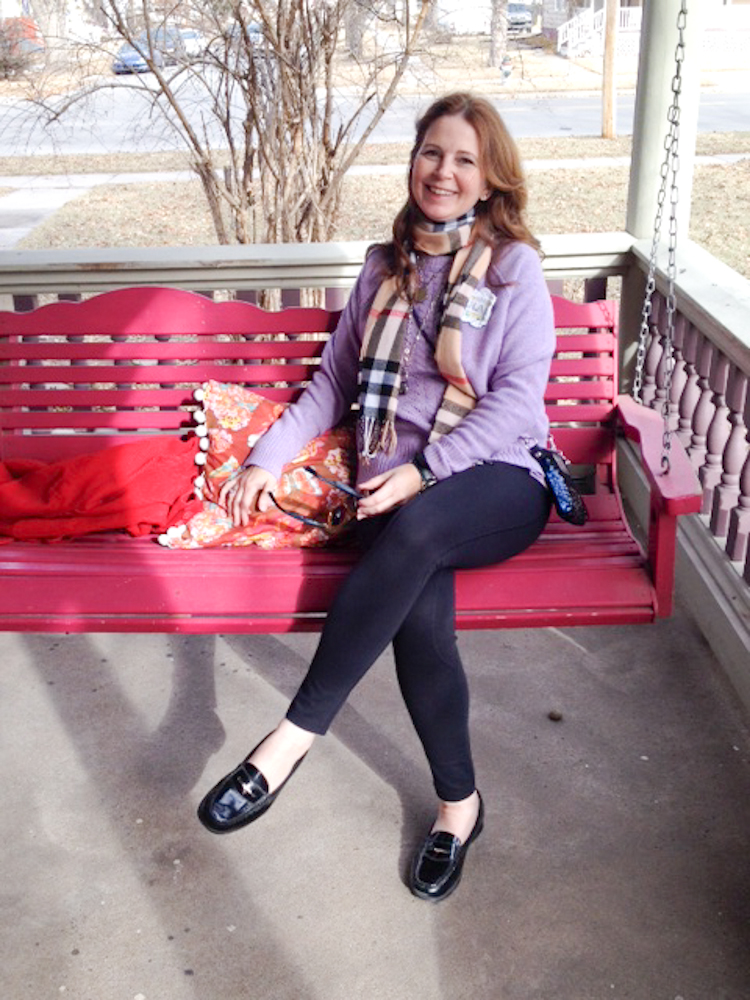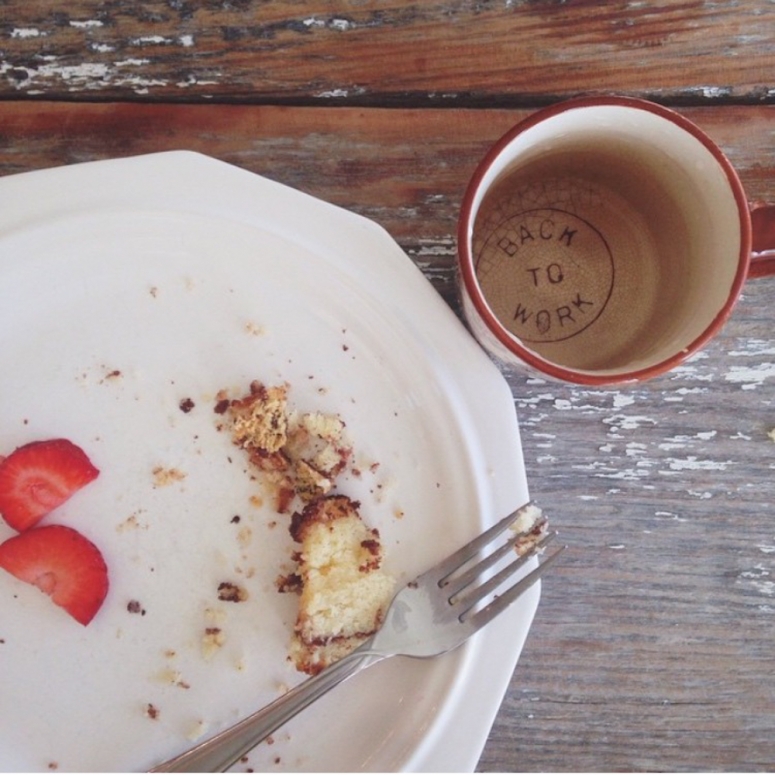 every plate at craft weekend looks like this – completely empty.
i can't tell you enough how well we eat!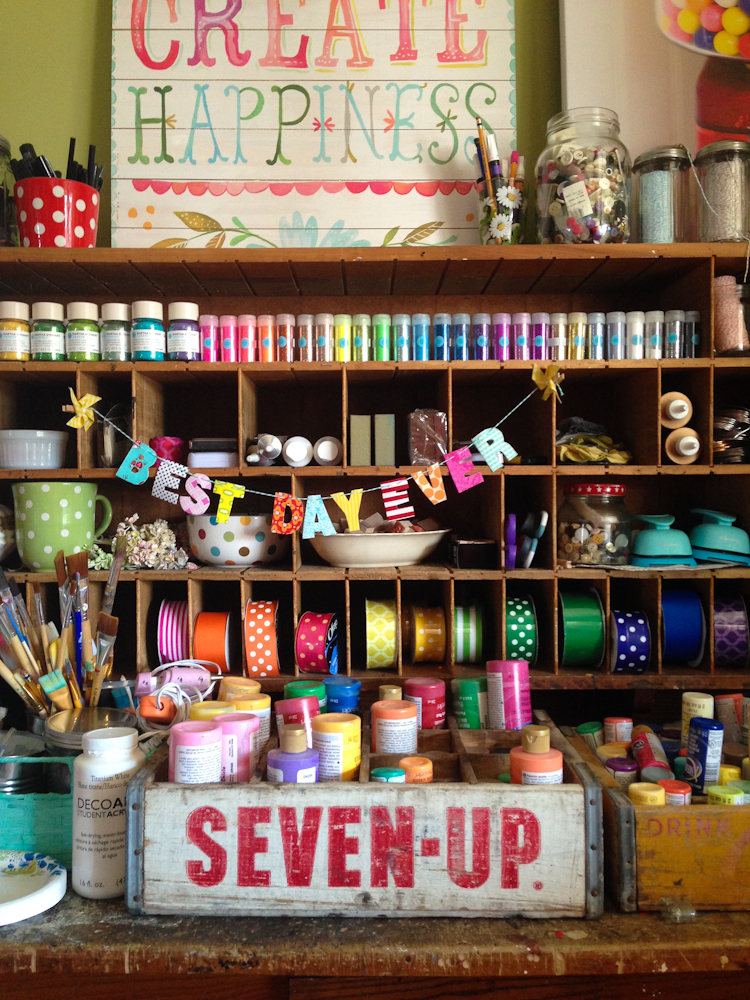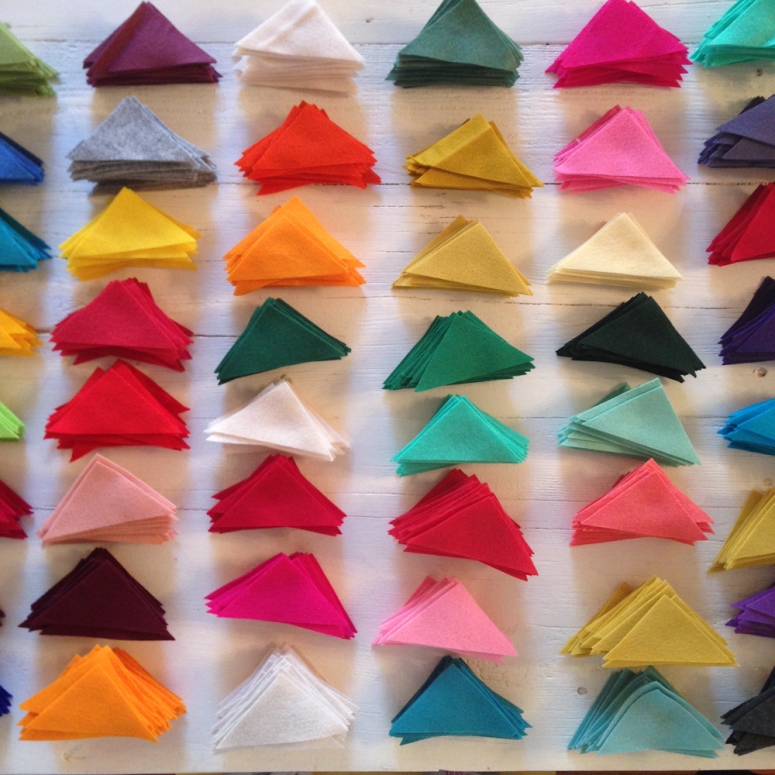 one of our projects was this pillow made from felt triangles.
i used this tutorial on ABeautifulMess.com and we used the fabulous Benzie Design felt for all of it.
some of the girls switched up the design which i loved because they were making it their own.
i am always happy to watch where they take the projects.
it's always fine to make the exact copy of the example but it's so cool to watch where everyone's creativity take them.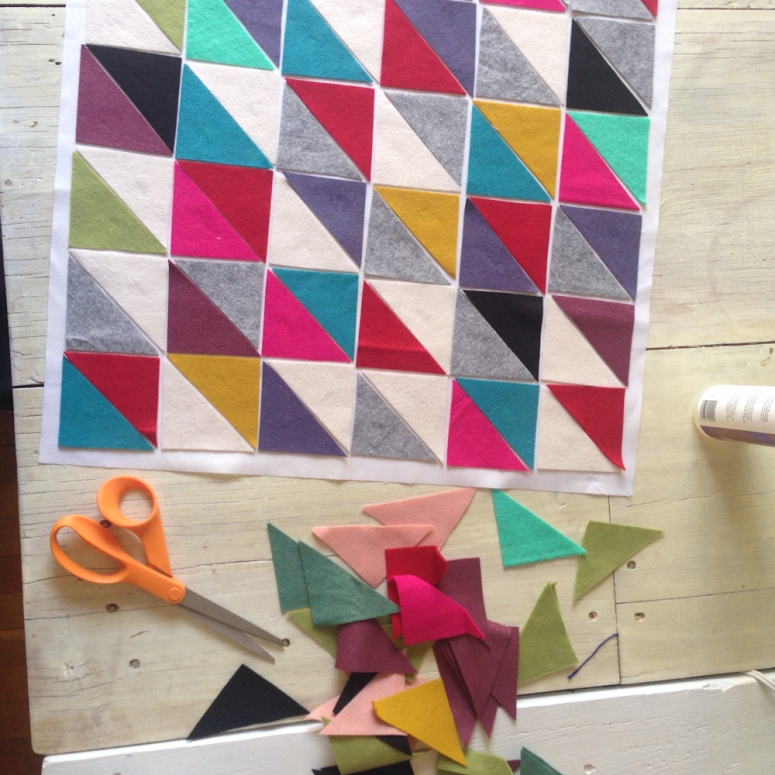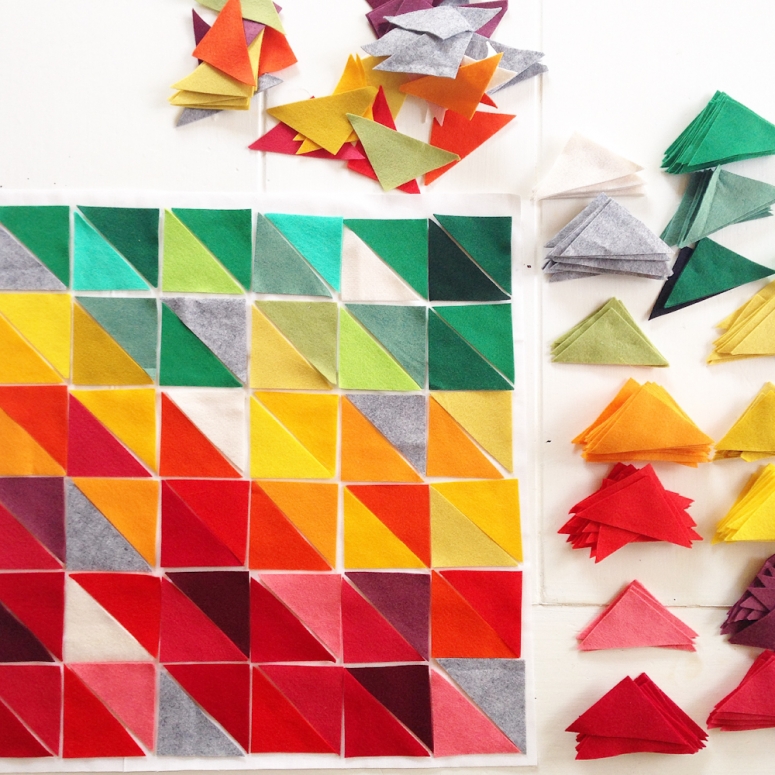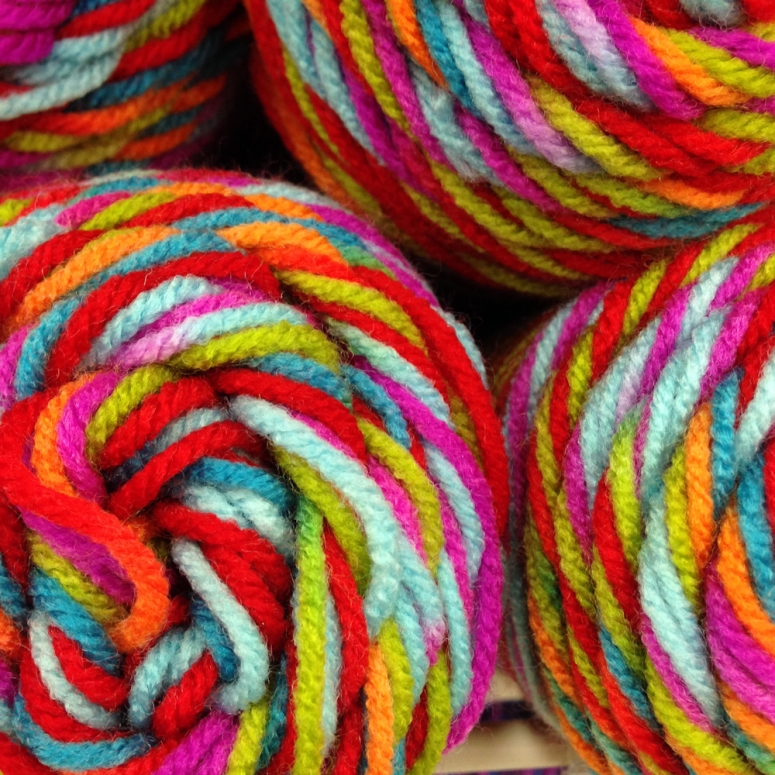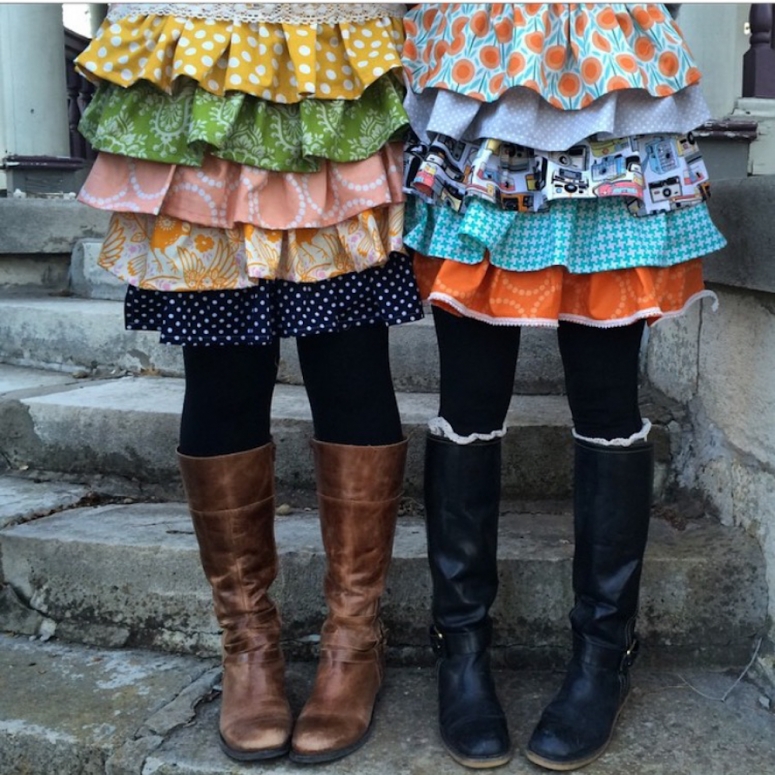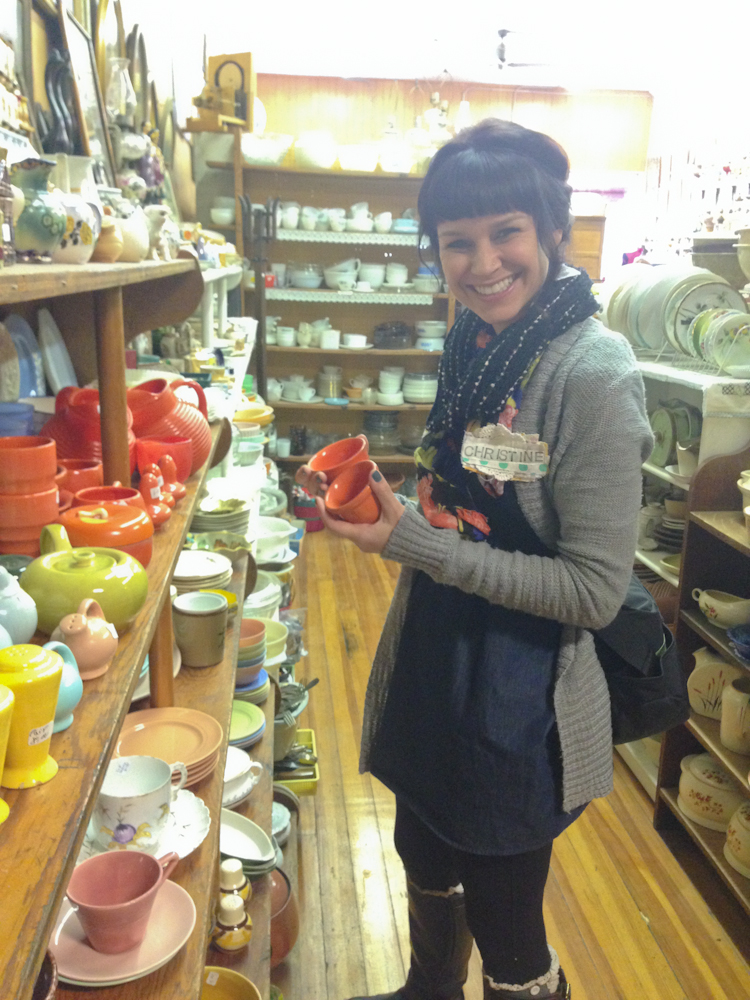 we had slightly chilly weather to head over to Bearly Making It Antiques and The Old Mill.
i always find the colorful things… orange sewing machine… yellow pencil sharpener… and even yellow livestock fly spray? yuck.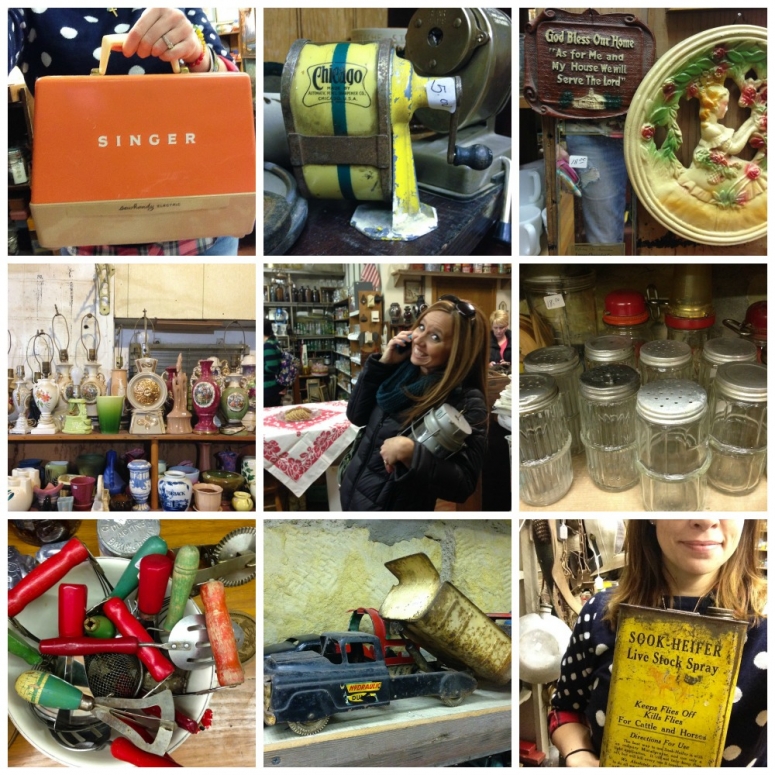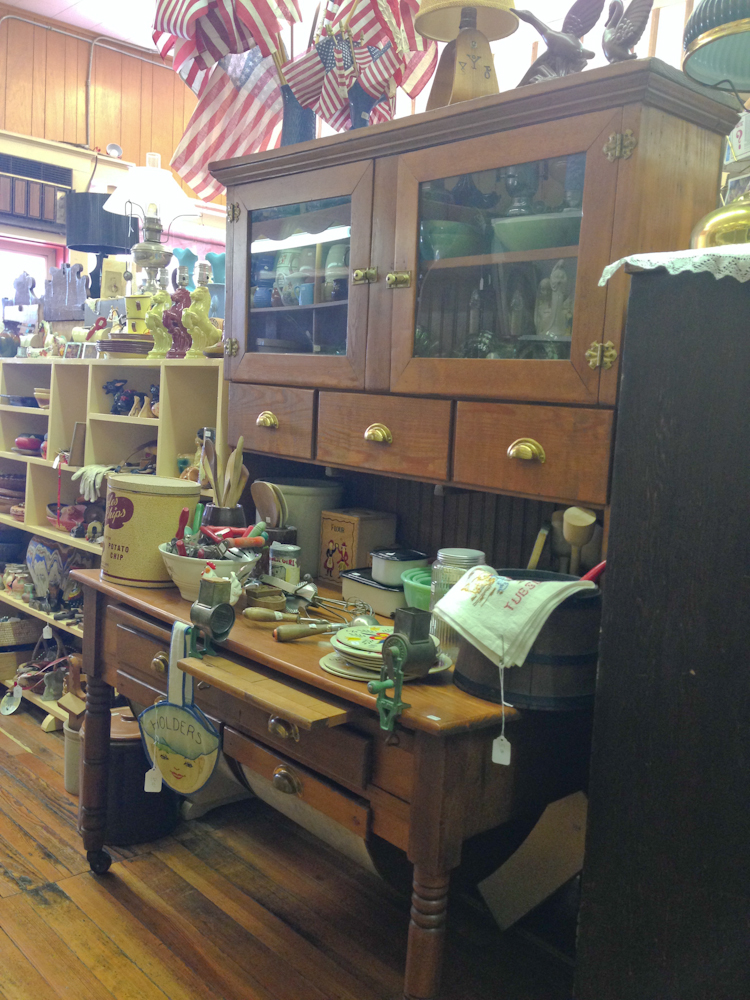 umm….this cabinet is A M A Z I N G.
i keep looking at it over and over!?!  it has cutting boards?!

so many treasures were brought back to the Craft House!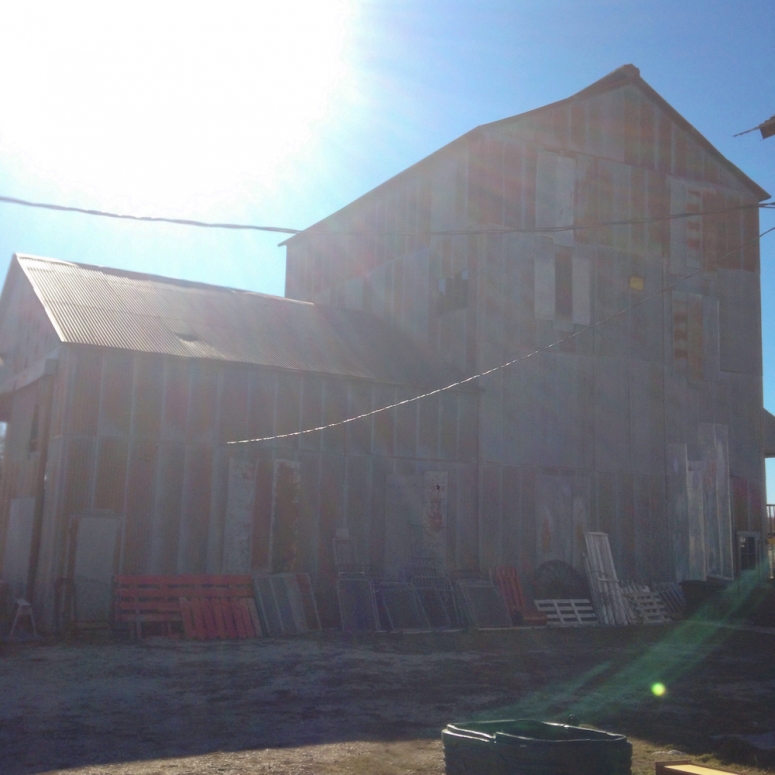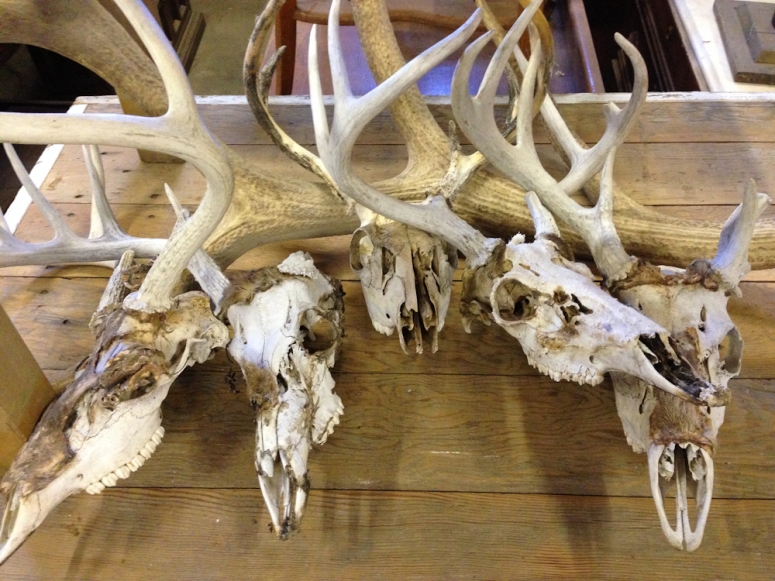 no one thought they should bring any of these skulls with fur still attached back to the craft house though, thank goodness!
although… a little glitter.  a little yarn wrapping… some paint… you know we would make those RAD!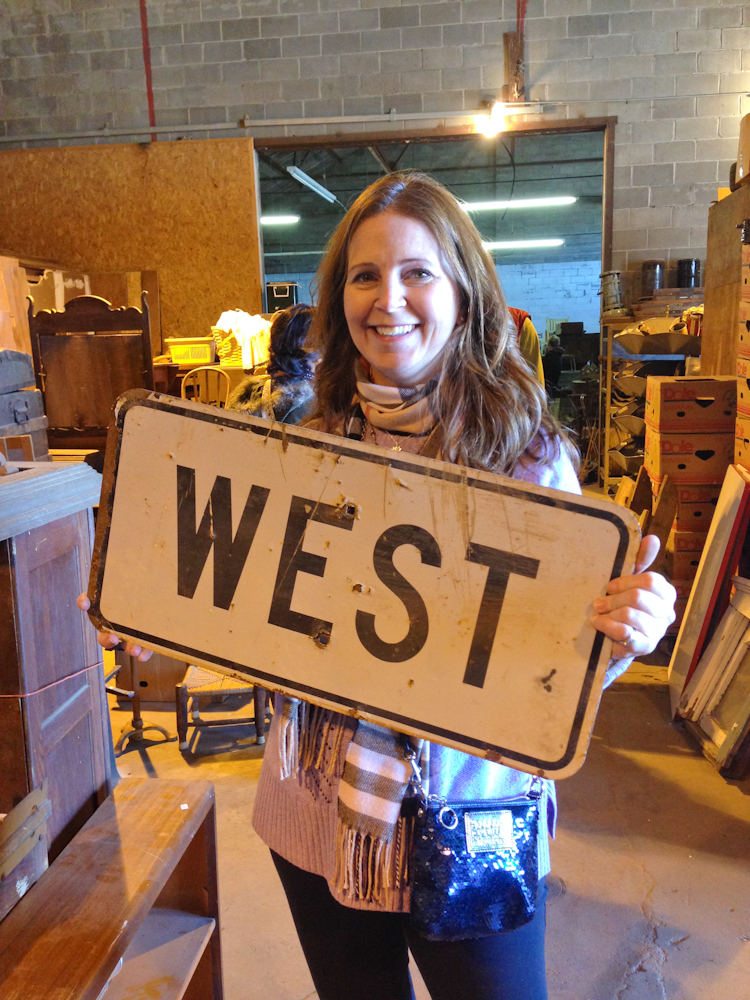 i was jealous of Lola's find of the WEST sign.
i really liked it!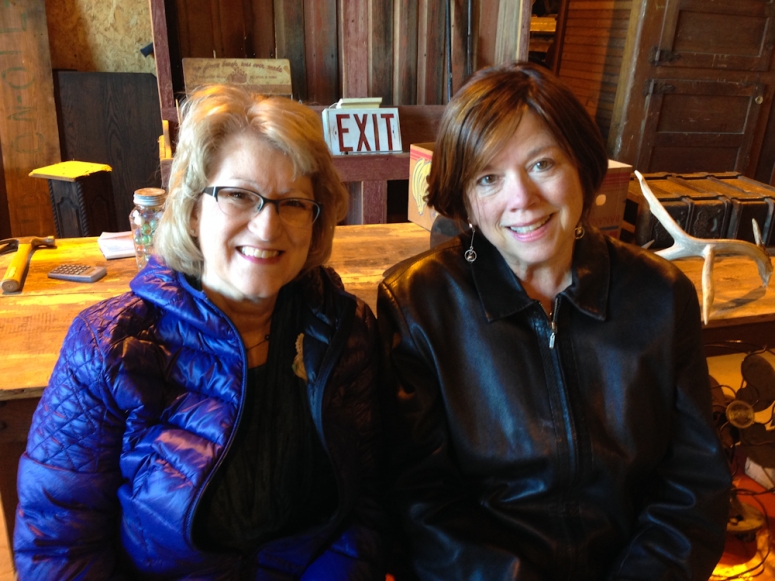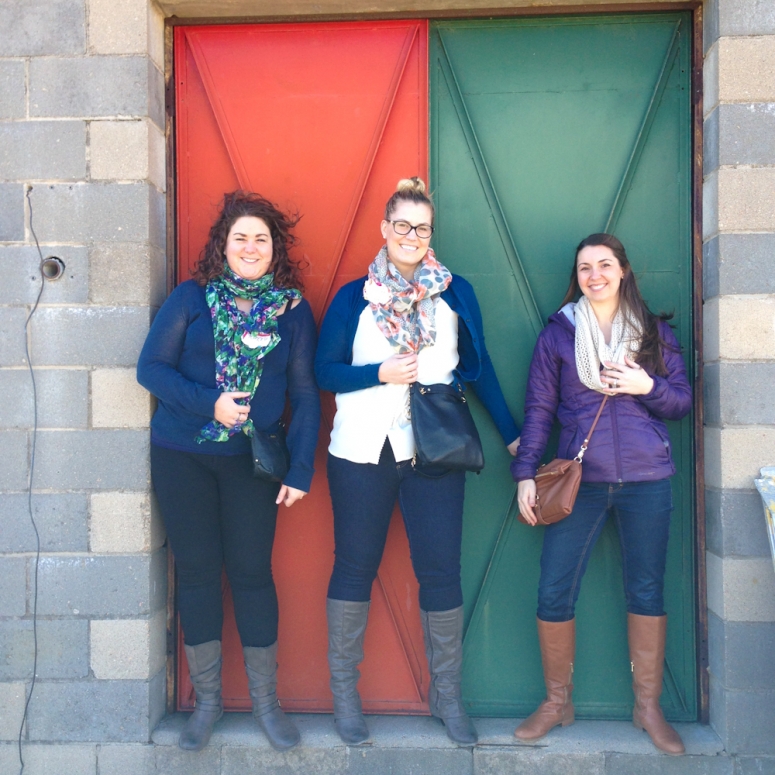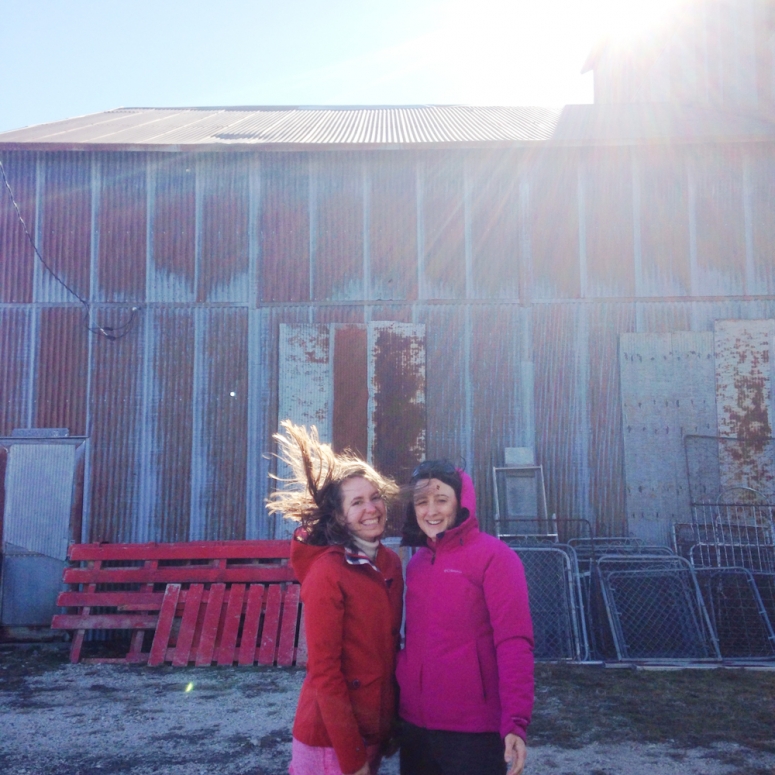 it was Sooooo WINDY!
but wind will not stop die hard #whatevercraftweekend.
NEVER.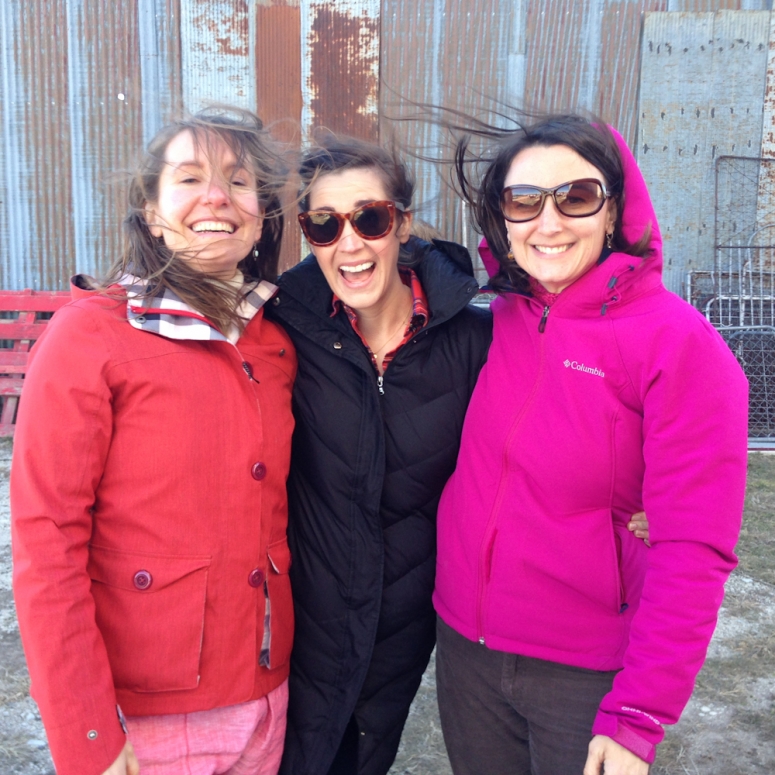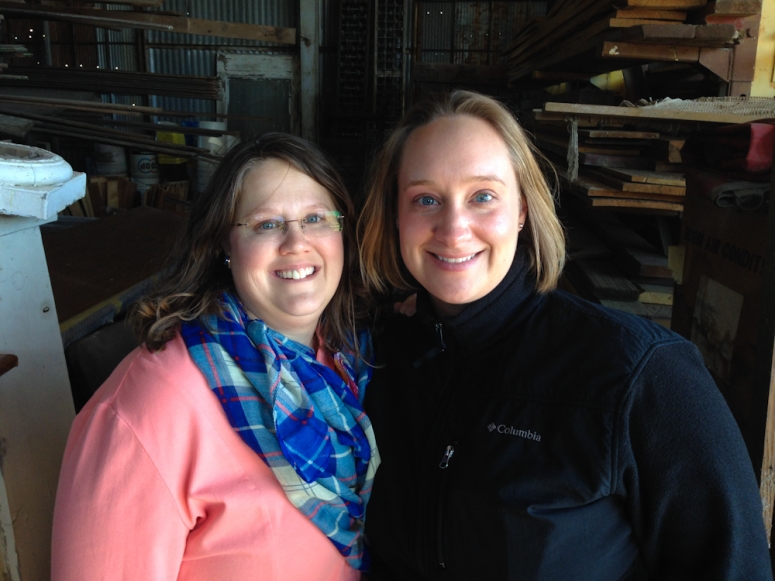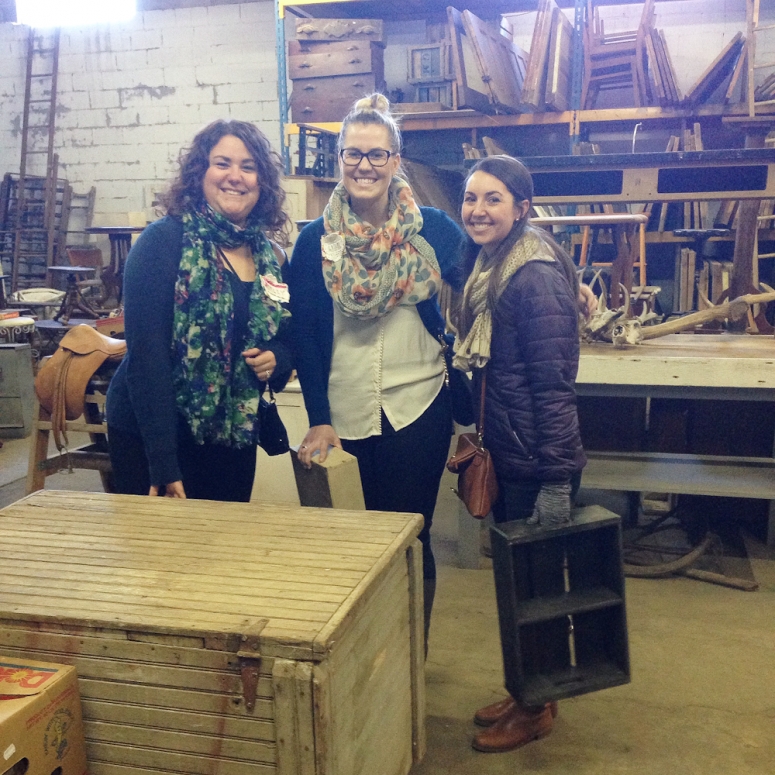 how cool is that trunk that Kelly was eyeing?!
it's an old ice box!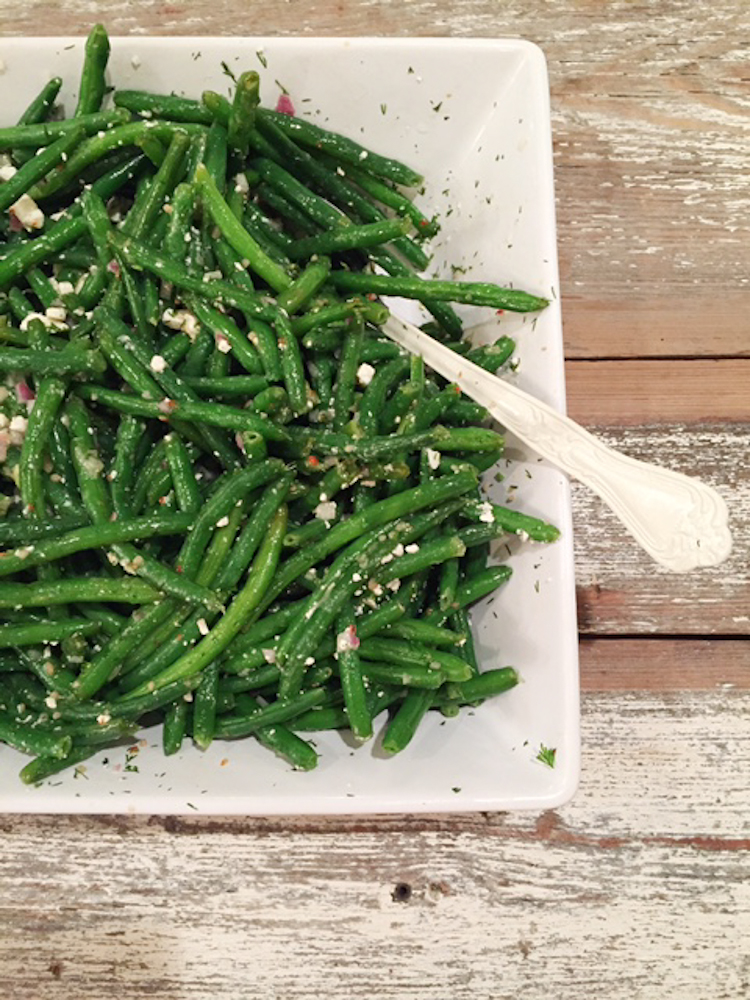 kimberlee spoiled us again with delicious meals and snacks and desserts.
after we ate those beans i said "who knew green beans could taste good?!"
she makes it all yummy.
we even had personal chicken pot pies in jars!
adorable!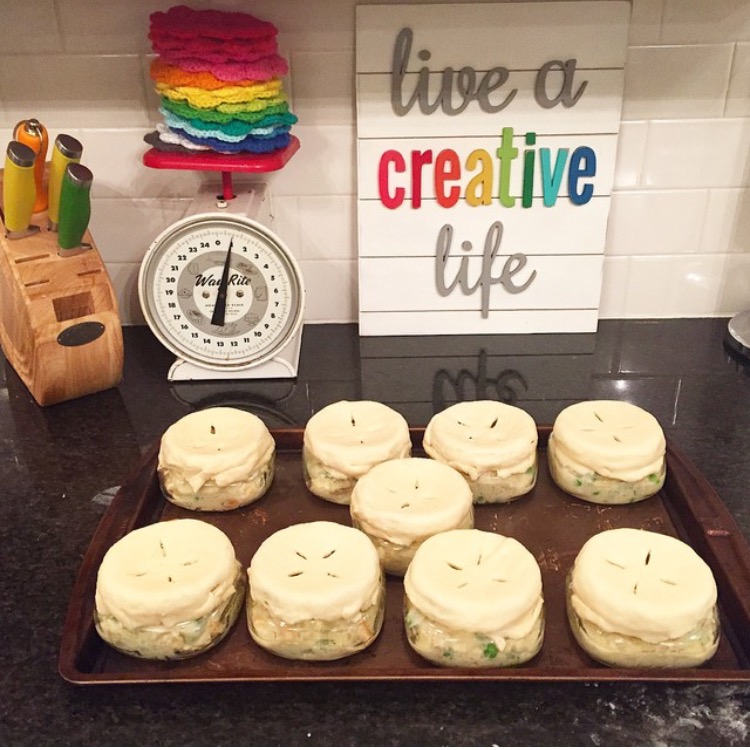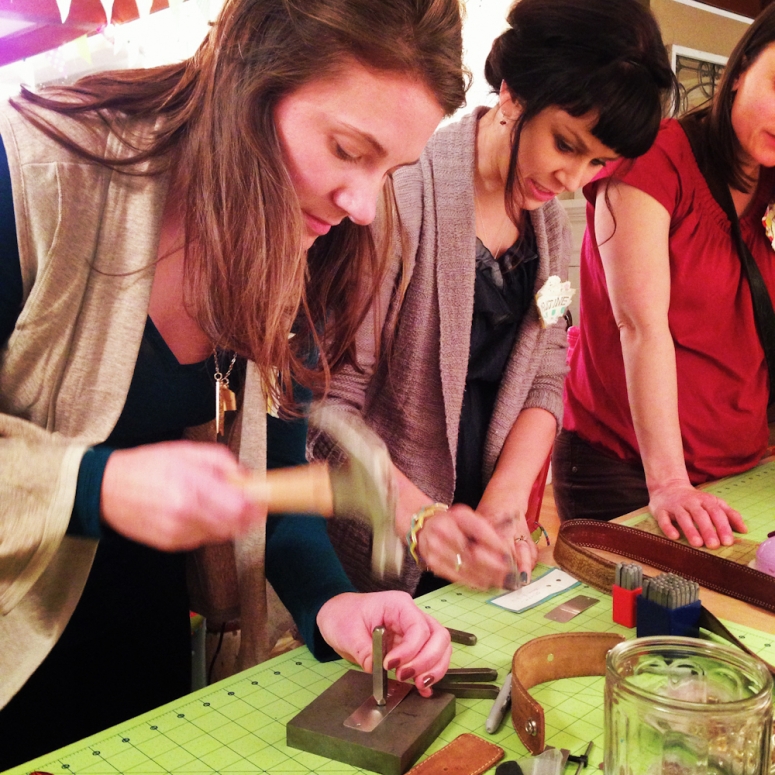 we made the leather cuff bracelets with stamped metal tags.
everyone had a blast with this!
so many people asked on IG how to make these and where to get the supplies?
i ordered the metal stamps on amazon.
the belts are ALL from thrift shops.
the snaps, rivets and blanks are from hobby lobby and michaels.
then from there… google it and see if you can find a good tutorial.  🙂
it's not difficult once you get over the fear of the hammer and the metal parts.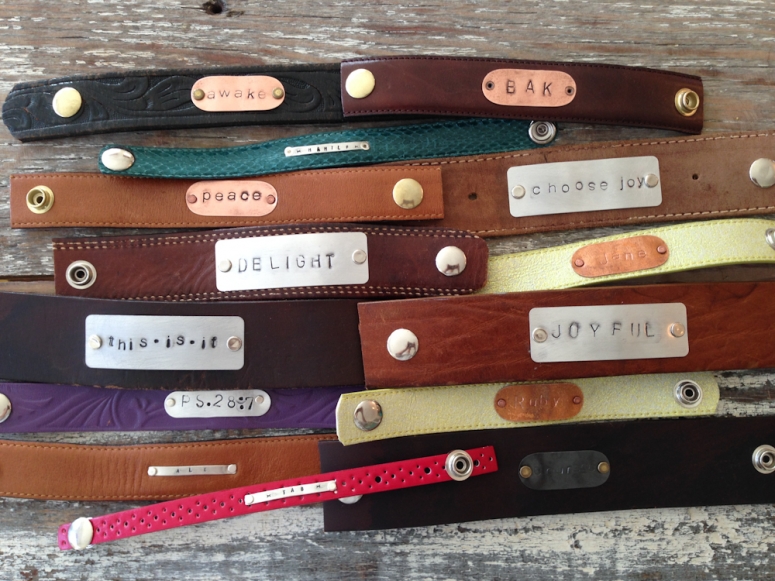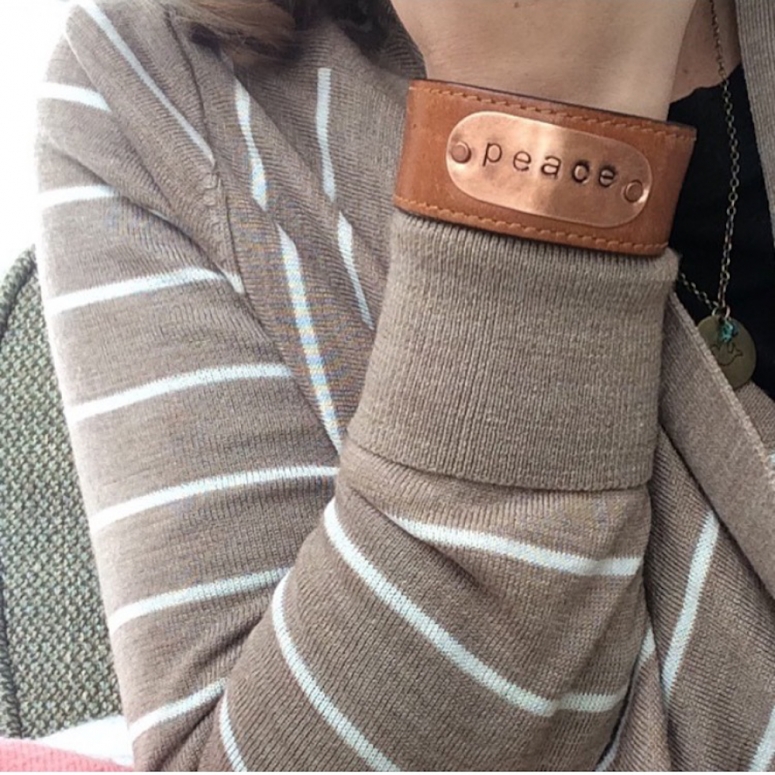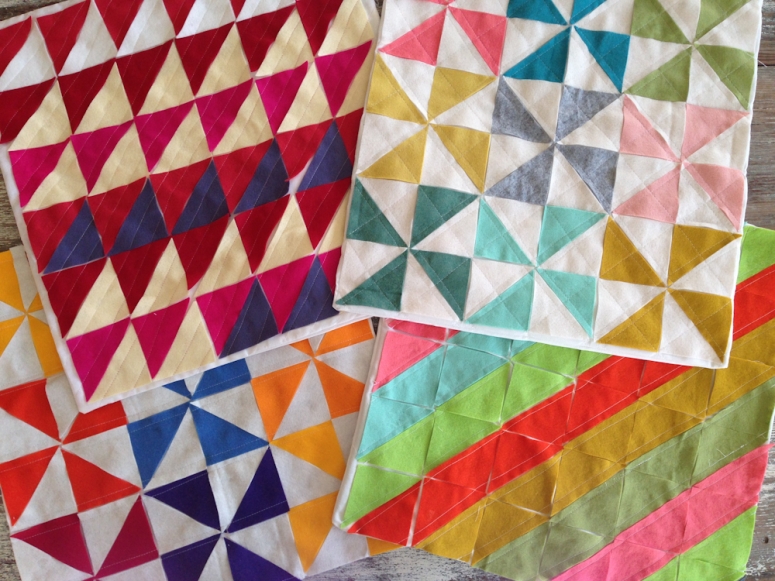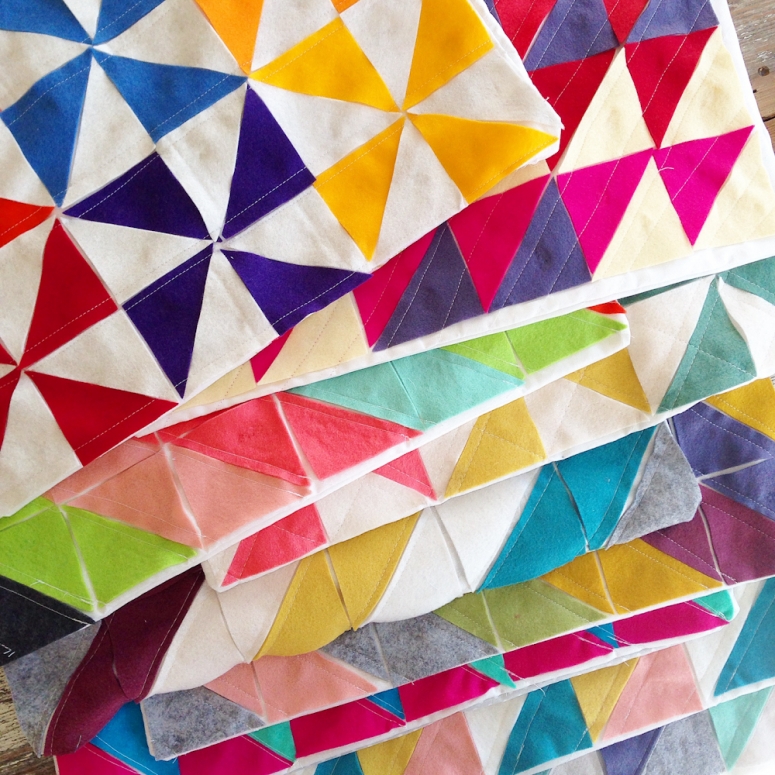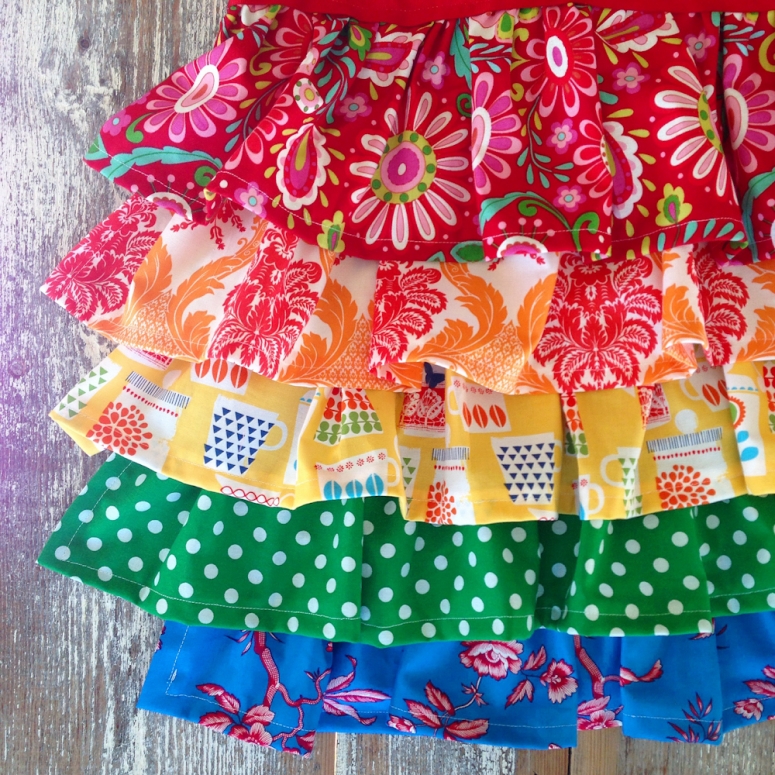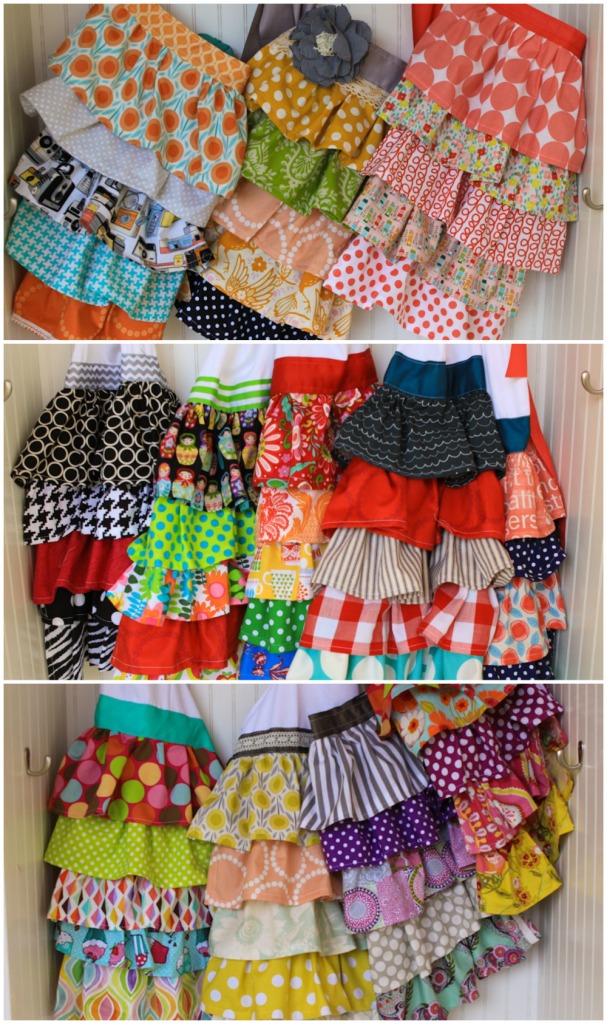 SO MANY awesome color & pattern combos at Craft Weekend!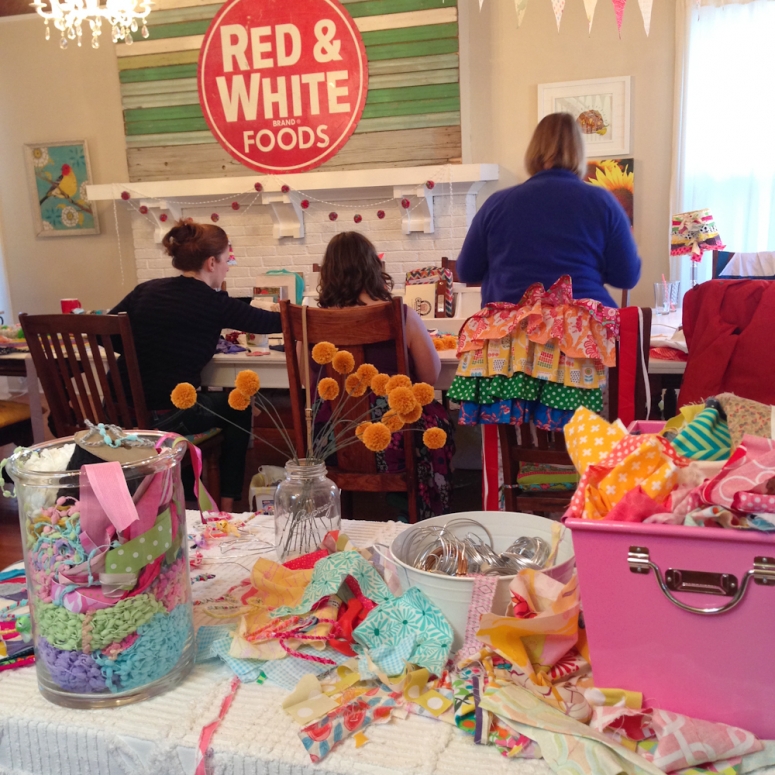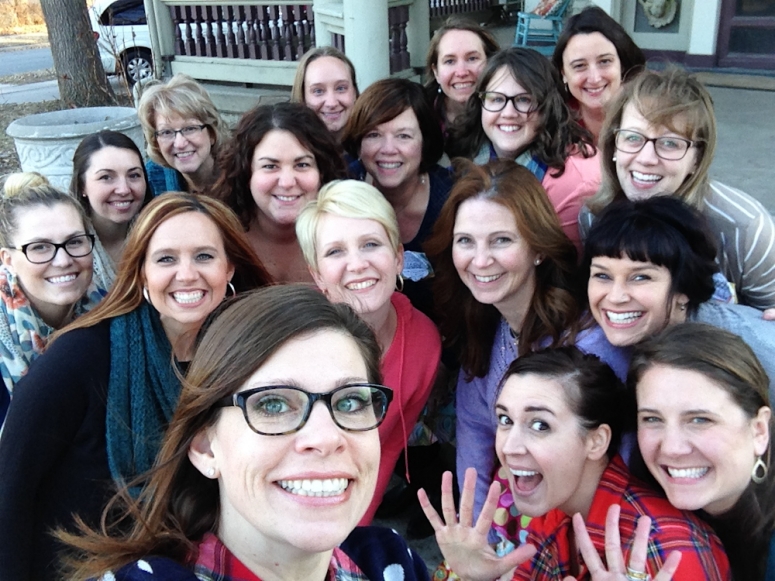 squeeze in annnnnd…. JAZZ HANDS.
ha ha ha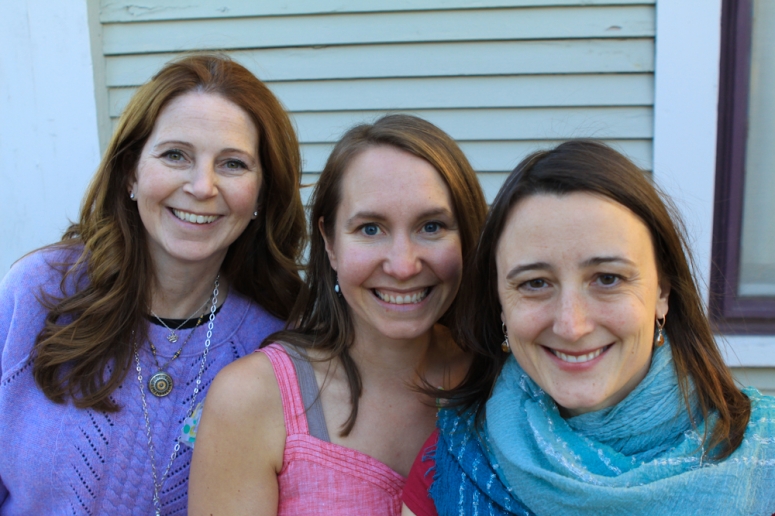 all the beautiful roomies!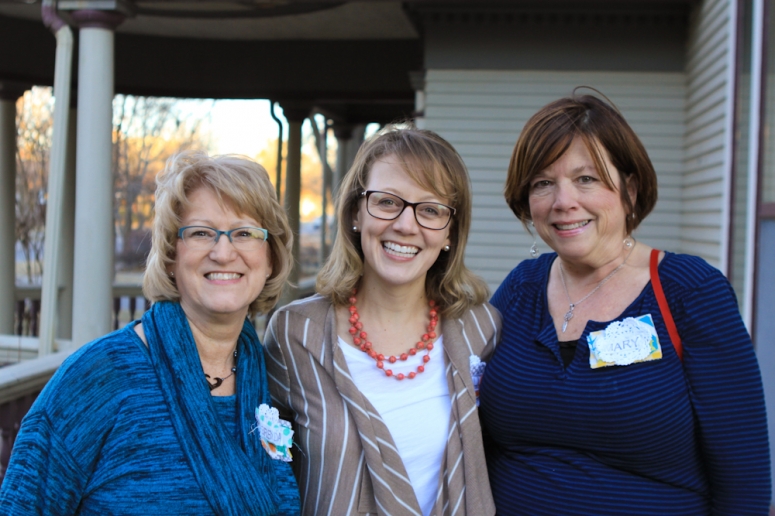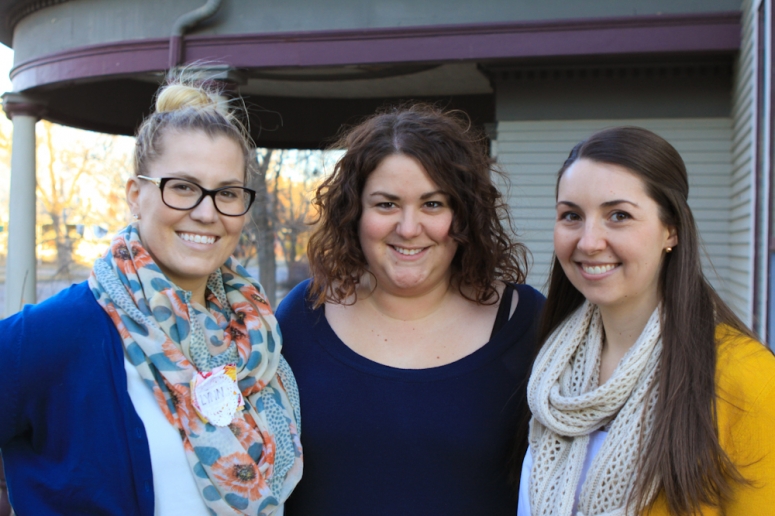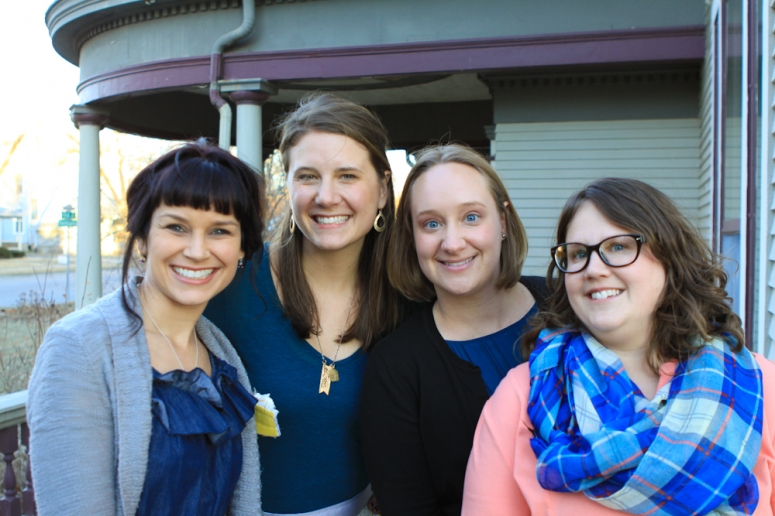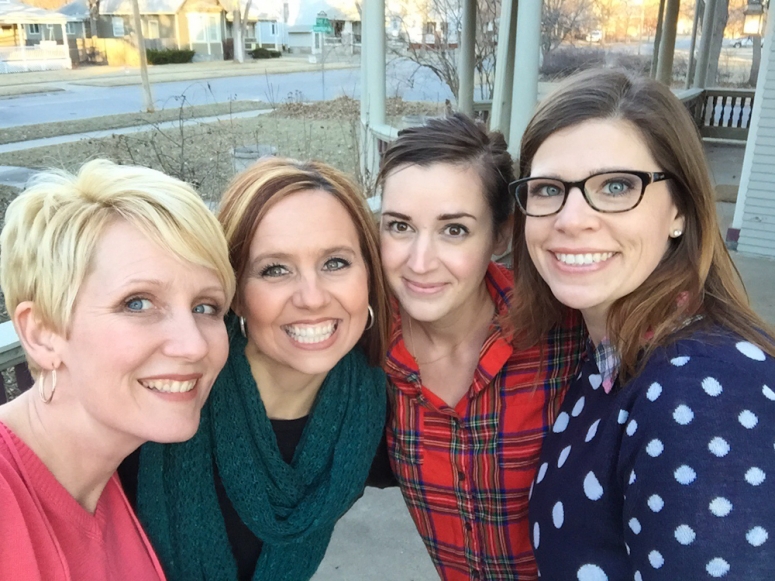 our helpers this Craft Weekend were Taryn – a friend i've had since 2nd grade
and Jami – an online friend that i met in real life on friday morning.
AND I LOVE THAT about Craft Weekend!
all my old and new friends all mixed together forever!  it is a gift from God to me!
our helpers are so great.
they work hard for these ladies and keep everything running smoothly!
i know everyone wants to be a CW helper… i get email after email after email about it.
but unfortunately… that's not the way it works.  🙂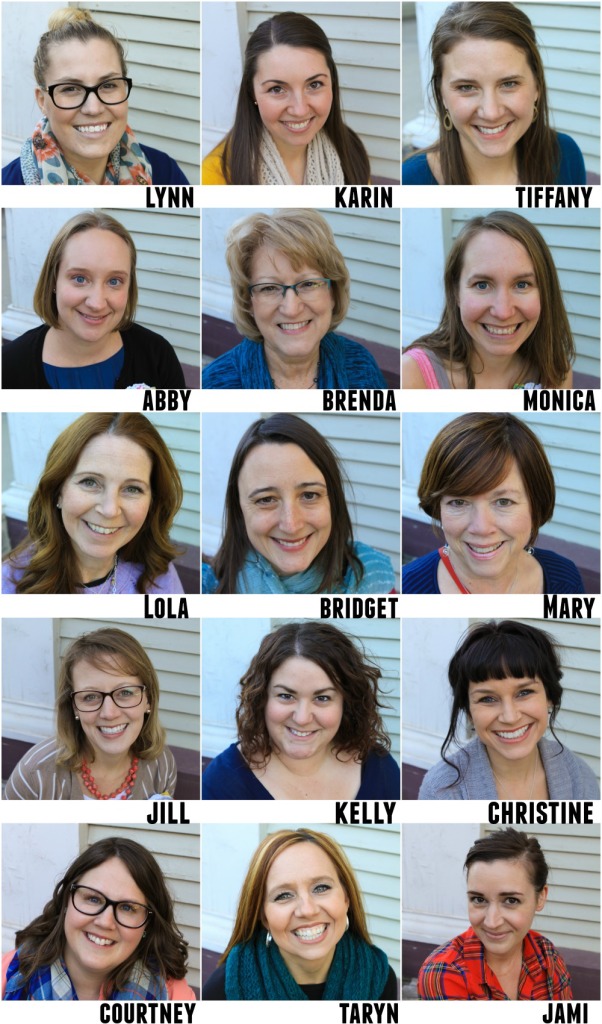 look at all those happy ladies!!!
i love each one of those smiles!
i kinda wish i could give each them one of them a hug again… i miss you girls!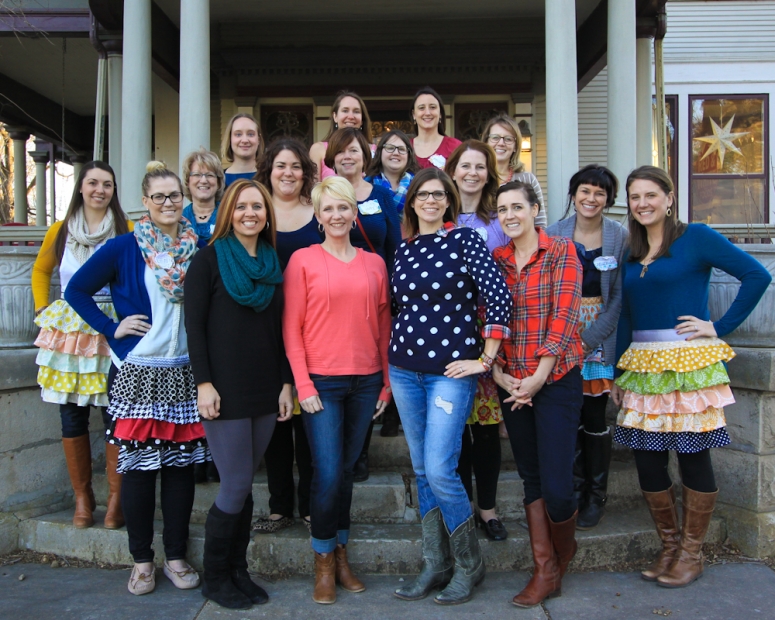 if you want information of how to get to come to a craft weekend…. READ THIS FIRST.
then email us AT THE CRAFT WEEKEND email HERE to get on the wait list.
the list is very long  but we use a lottery system so you never know when you will get picked.
i hope to meet you someday!
AND… if you can't wait to get picked for Craft Weekend you can reserve the house for yourself!  Bring your friends and have your own crafty girlfriends get away!
for all the information on The Craft House you can click HERE!  
(or the button on the top right of the blog works too!)
and one more thing…
this sign was a gift from The Lovely Mosaic.
she's super talented!