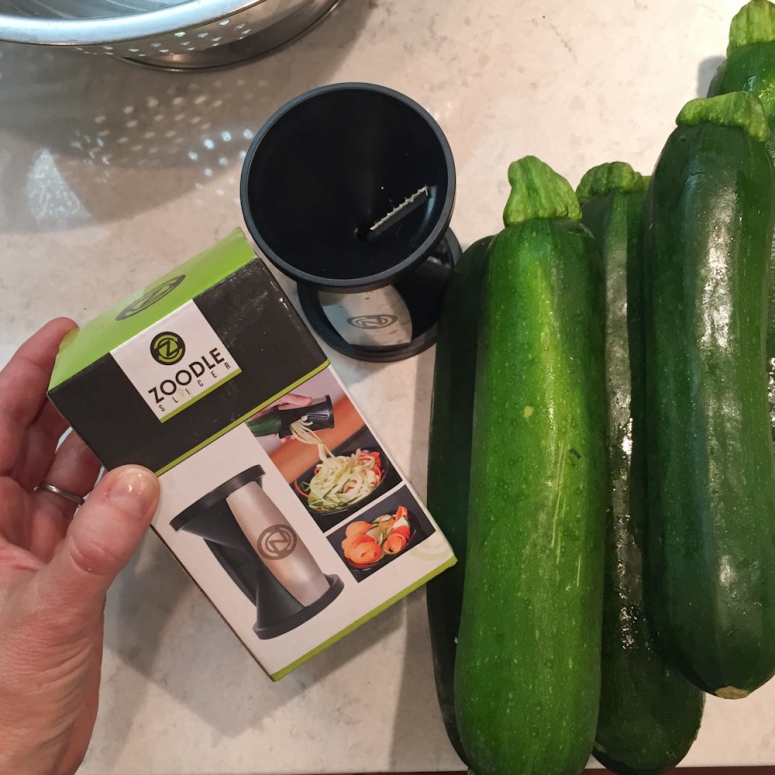 In efforts of continuing to try to eat healthy meals and snacks… i bought this gadget:
THE ORIGINAL ZOODLE SLICER

  to make Zoodles!
it's easy and inexpensive and kind of even fun!
you just put the zucchini in the end of the Zoodle slicer and start spinning.
one end makes larger thin slices and the other cuts the zucchini into a spaghetti shape.
(please excuse this photo that makes me appear to have giant man hands)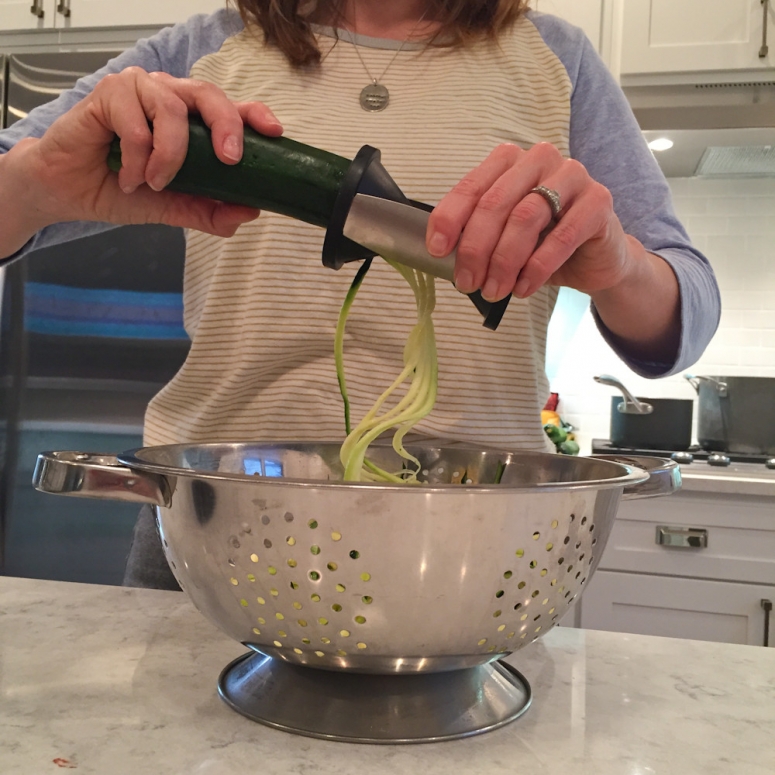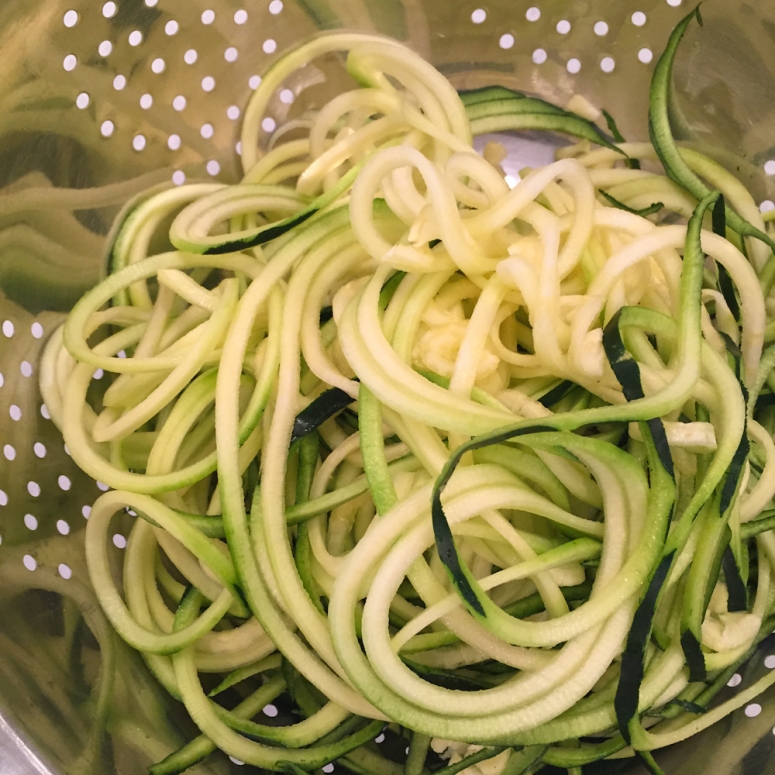 pretty cool right?!
looks like a bowl of pasta… but it's VEGGIES!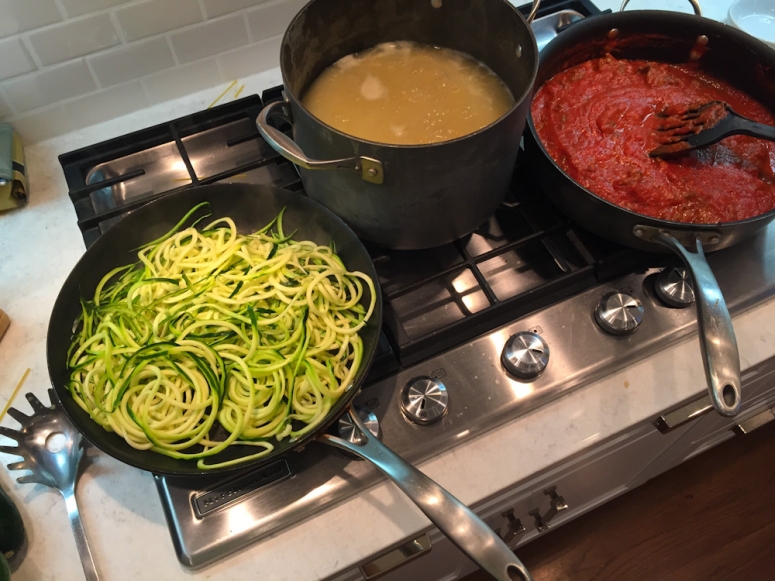 i just put the zoodles (this is two zucchinis) into a pan with coconut oil & some garlic and cooked it for less than 5 minutes.
stir or toss it as it heats up and as it changes and gets a little bit tender – it's done.
if you over cook it it gets mushy.
it barley takes any time at all.
we were having spaghetti so i made these Zoodles for me instead of pasta.
i did switch our family over to gluten free pasta but i love the idea of using vegetables instead of pasta.
it's fresh.  it grew from the earth.  it's not processed.  it's a vegetable!
then i added meat marinara sauce on top and that was the meal!
of course i couldn't get the kids to try it yet but i loved it!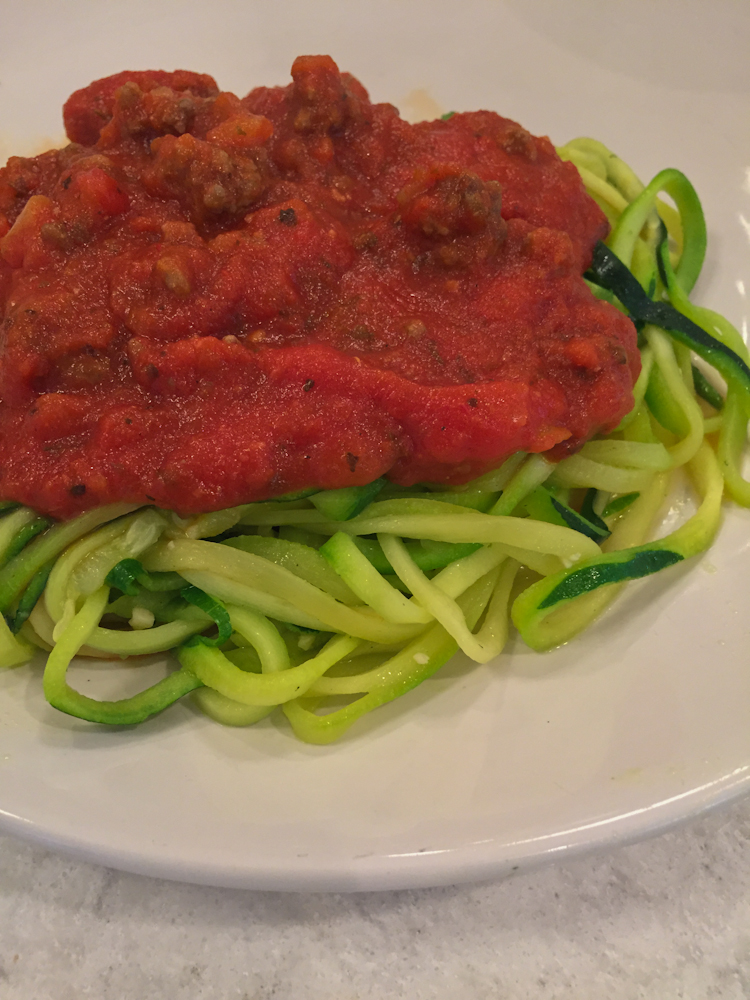 i went on the hunt for more recipes to use Zucchini Noodles and these all look GOOD!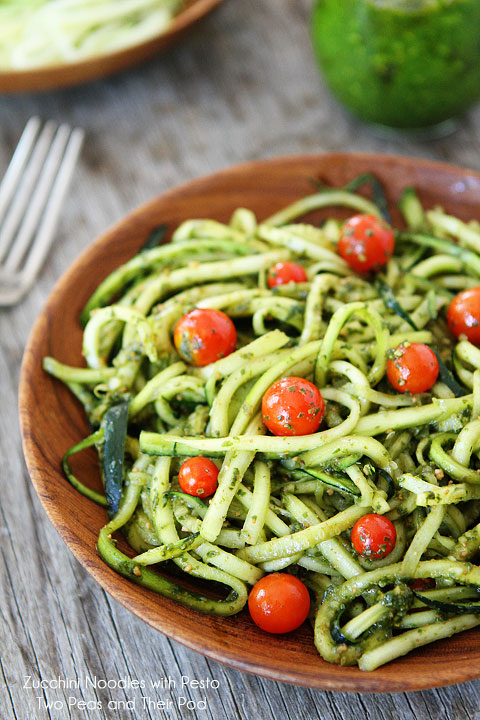 Zucchini Noodles with Pesto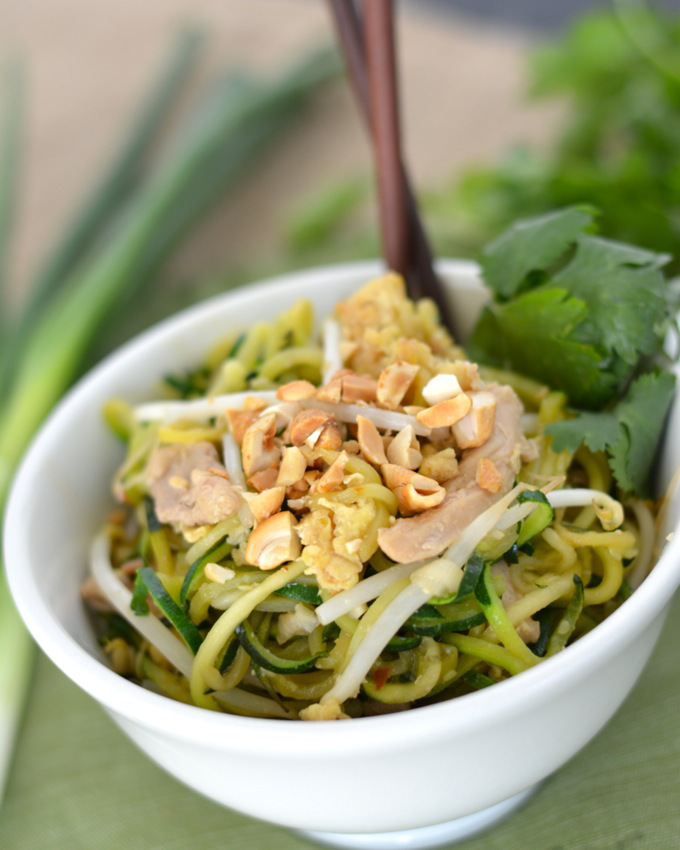 Pad Thai Zoodles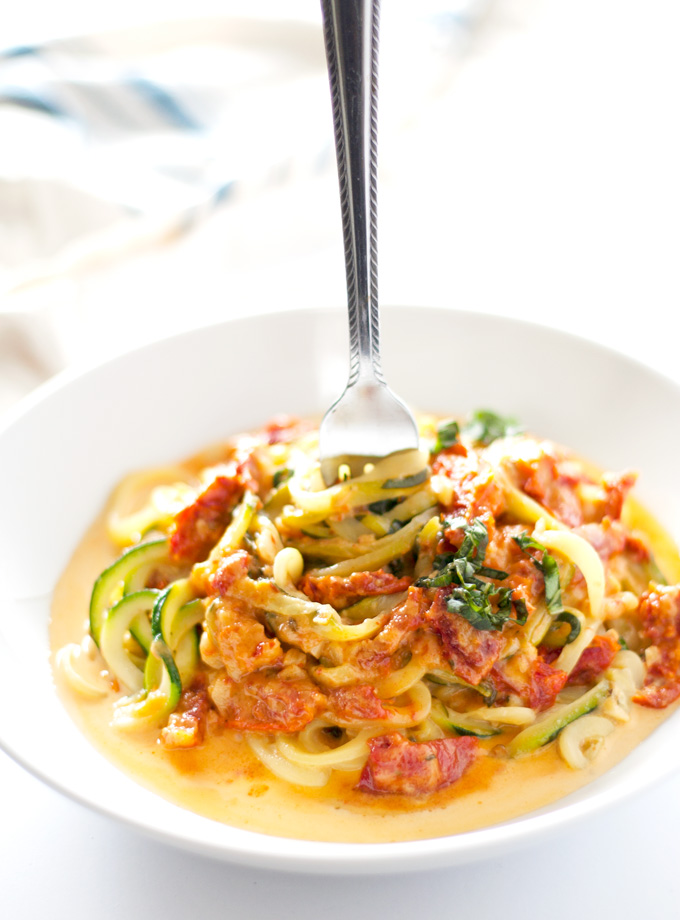 Zucchini Noodles in Sun Dried Tomato Sauce
this one might be the first one i try!  it is making my mouth water!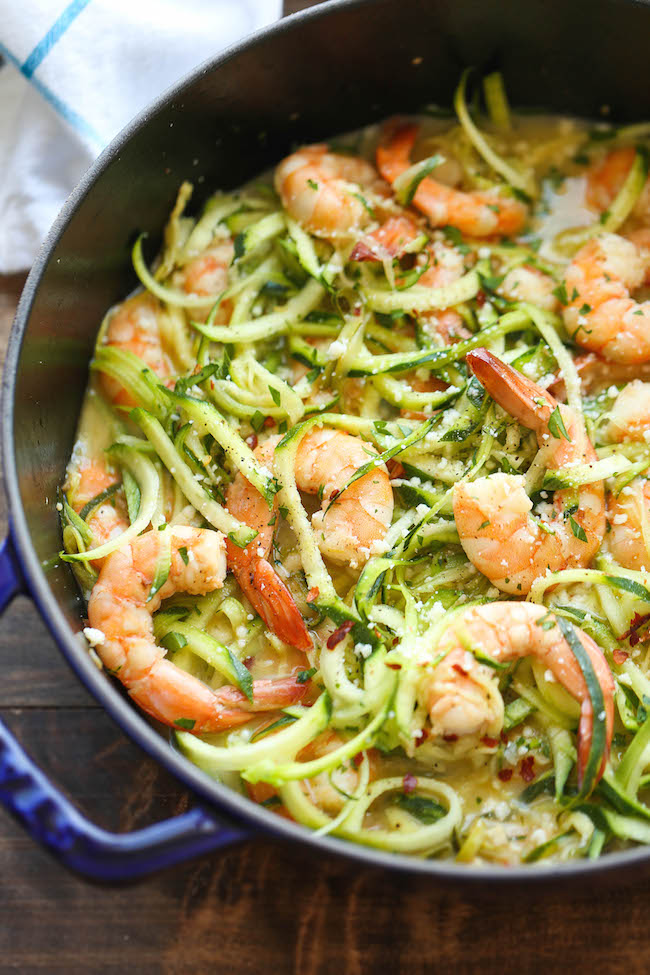 Zucchini Shrimp Scampi  (but if i make this i will use chicken…)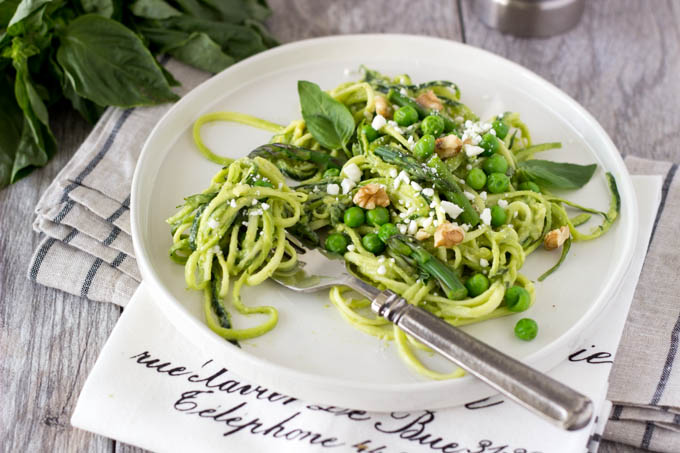 Zucchini Noodles & Avocado Walnut Pesto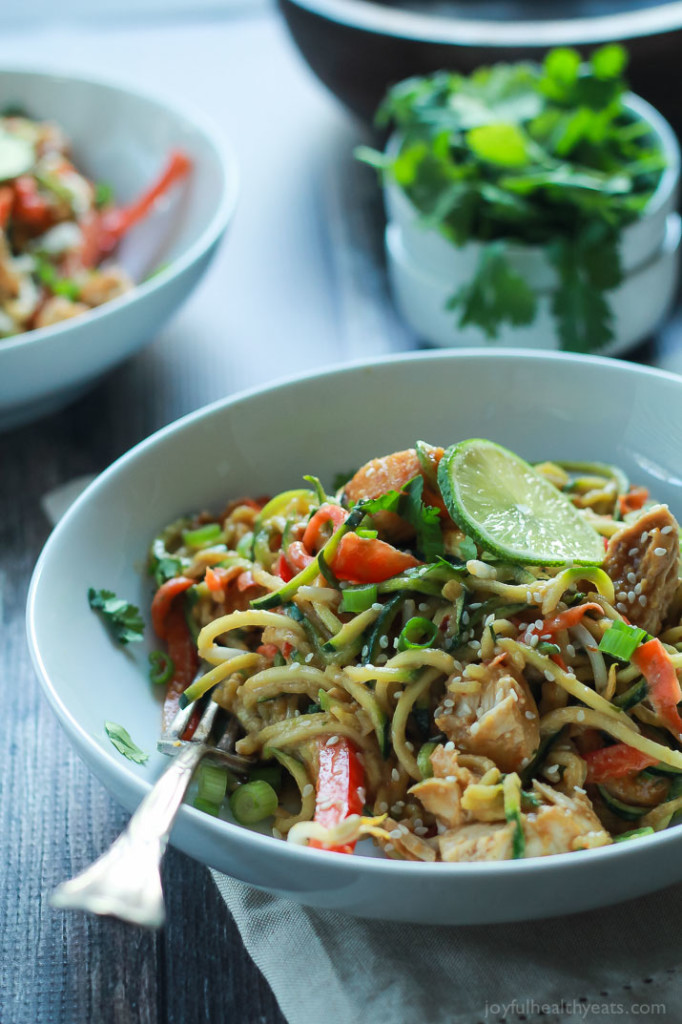 Thai Chicken Zoodles with Spicy Peanut Sauce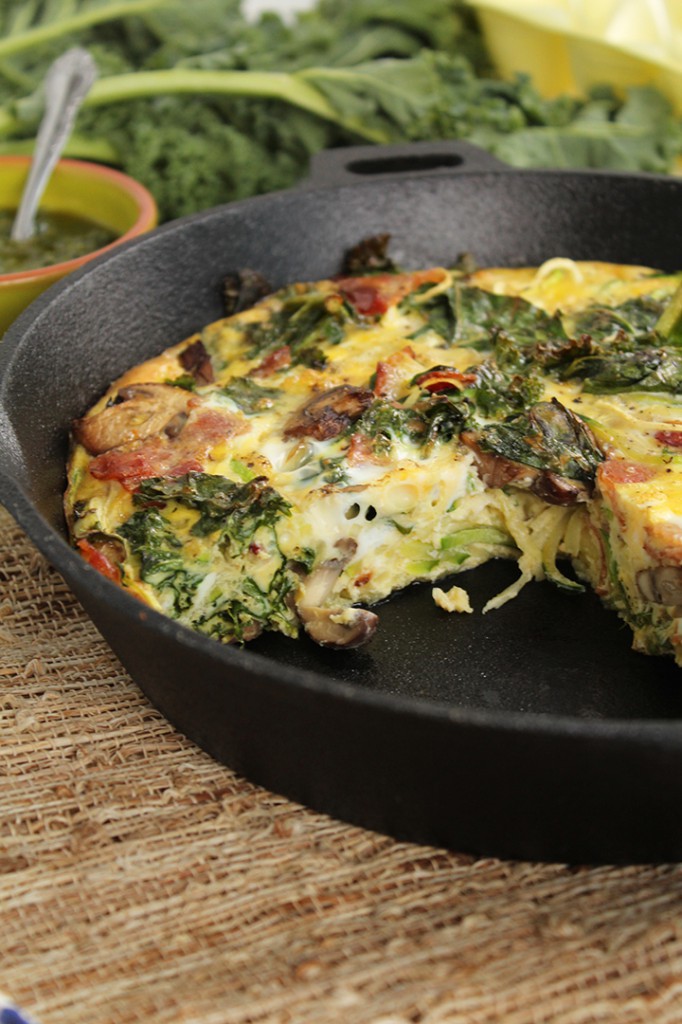 Pesto Zucchini Bacon Frittata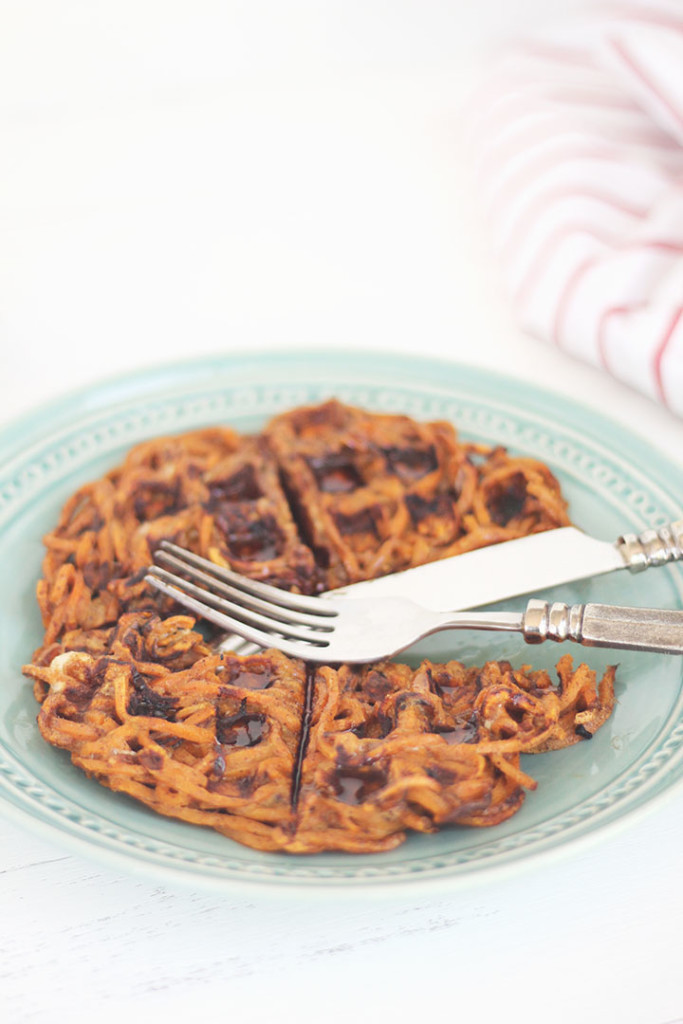 Pumpkin Spice Sweet Potato Noodle Waffles
this one is obviously not made with Zucchini but it looked REALLY good and i was so intrigued but seeing her use sweet potato Noodles in a waffle iron?!  Who knew that could be done?!
there are other kinds of spiraling gadgets… this one is popular on Amazon: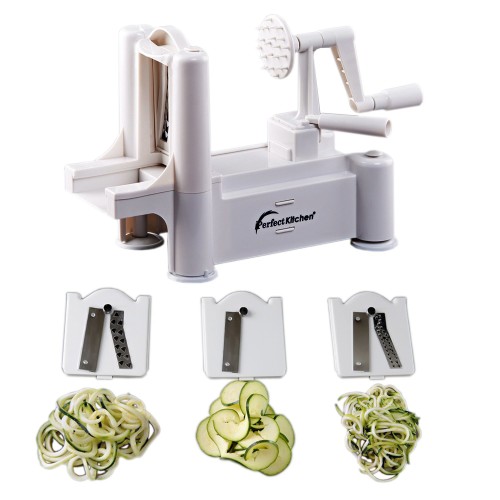 iPerfect Kitchen Tri-Blade Vegetable Spiralizer

and there is even a whole cook book devoted to spiraling food!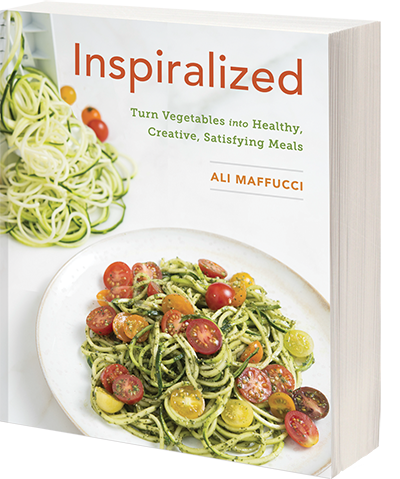 Inspiralized: Turn Vegetables into Healthy, Creative, Satisfying Meals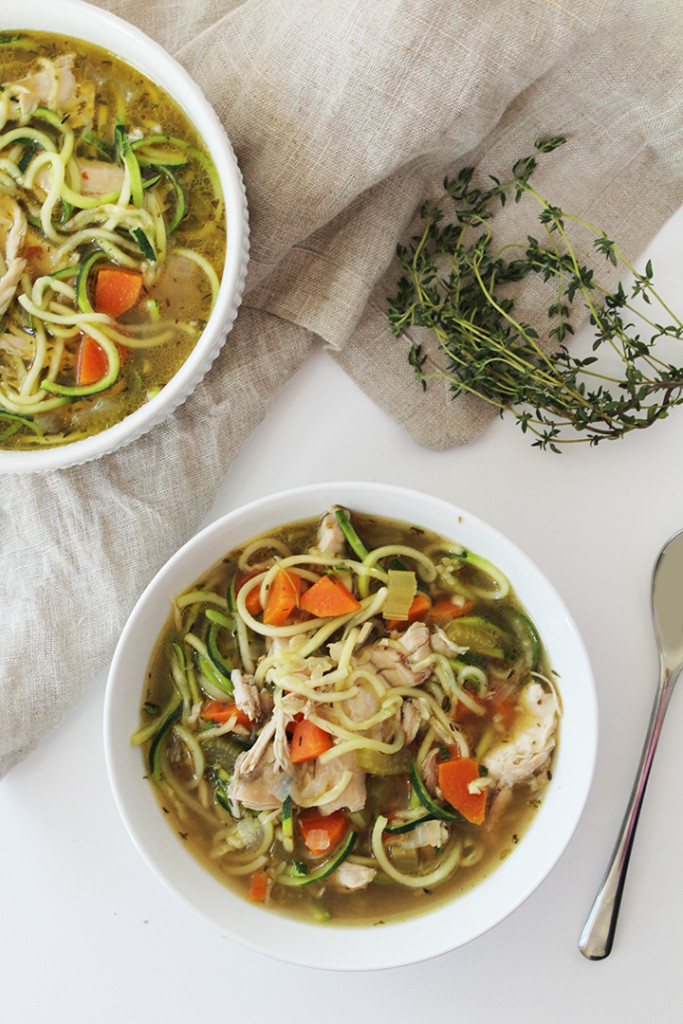 the lady who wrote that cookbook has a great blog with all kinds of recipes using lots of different vegetables.
this Chicken Zucchini Noodle Soup recipe was on her site!
i hope i can get my kids to try zoodles someday.  🙂
but for now i am pretty impressed that even i am eating them.
five years ago… NO WAY.
this being a grown up thing isn't so bad after all.