i have been thinking about blogging for weeks but my thoughts have just been very jumbled.
i couldn't come up with words about living rooms or paint colors or recipes because…
ya'll… this raising big kids thing is no joke.
parenting kids at any age is no easy job but this whole tween/teenager/semi-grown kids phase???
dude.
i love my kids to the moon and back.
being their mom has been and will forever be the best thing i ever do.
i think they are fabulous.  i think they are smart.  i know they are a gift straight from the Lord.
but oh my heck… sometimes it's craaaaazy!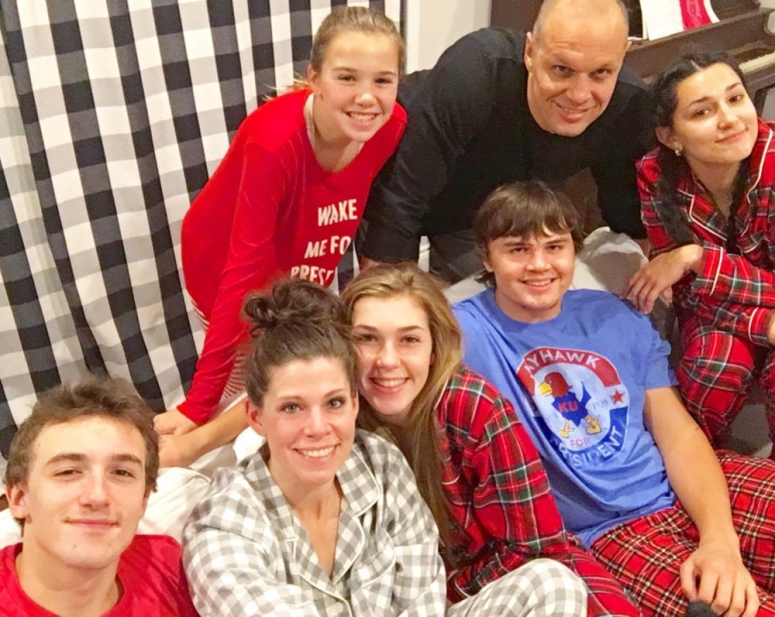 it's not any one particular child or circumstance that is tough.
no one is perfect and i would never expect that from them.
One of the biggest challenges for me continues to be how different every single day can be!!!
i never know what to expect!
between the homework, teachers, practices, coaches, peer pressures, mean girls, mean boys, bosses, emotions, hormones, chores, cars, deadlines and 50 other things… it is always something to get your heart rate up in one way or another on a daily basis.
sometimes its for good things where you are super proud of your kid's accomplishments and other times it's… not.
sometimes i am so mad at the way my kid has been treated.
sometimes i am so mad at the way my kid was treating someone else.
and on and on and on.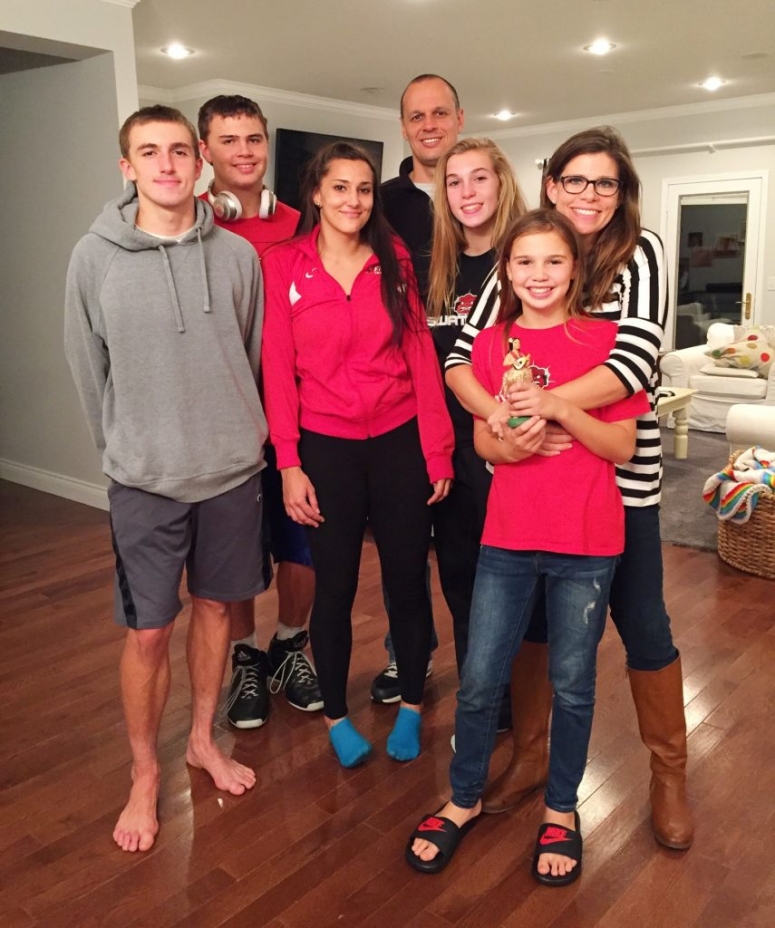 i have been a mama for almost 22 years.
i have messed up so much.
so badly wish i could go back and know then what i know now.
i look back and think "how could you not see that megan?!"
sighhhhhh.
i wish i had responded with much more grace to poor behavior.
(but in defense of that mom back then… she hadn't slept a full night in a decade soooo…)
not that i was a wild screaming dictator before but when my kids were little i felt i could "fix" things with a time out or a nap.
and a loud voice too.
so when they got older… my voice got louder & naps and time-outs turned into grounding.
and lots of frustration – from me and from my kids too.
all these years later i can see that "bad" behavior is something that can be met with questions, discussions & gentleness instead of shouting, anger & consequences.   i just could not wrap my mind around that before.
if you had told me several years ago in my own words what i just said i would have told you that you were naive & clueless and your kids are probably walking all over you.
i still believe in consequences but quite often the natural consequences are enough.
an example could be if a child didn't do their homework & the coach says she can't play in a game that week – that is a natural consequence.
instead of me laying down more punishment on top of that i can say "what is your plan to not miss your homework again?  how can i help you meet that goal? why do you think you didn't do that before? how can you do things differently now"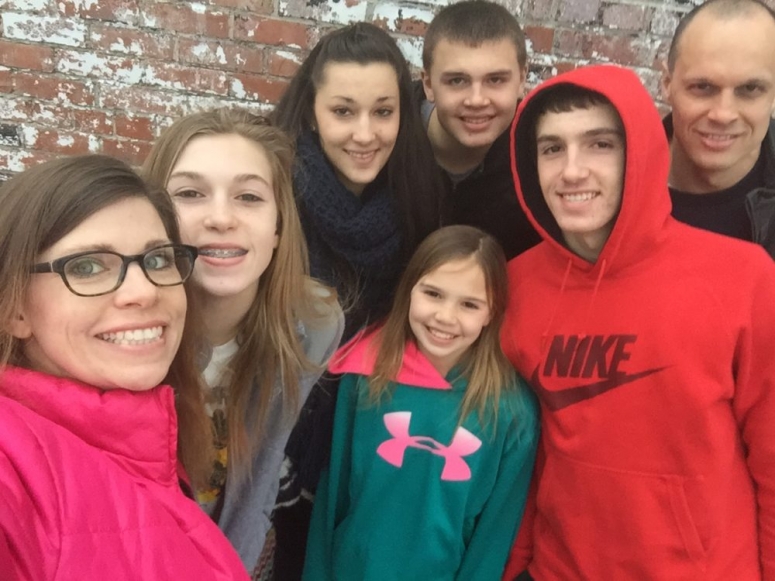 in the past when there were poor choices made i would get mad.
mad at the kid.  mad at the choice.   just plain mad.
it was all reaction and no responding.
and then somewhere along the way i just got tired of feeling mad all the time.
something switched and now i have a desire to understand their thinking, talk it out calmly (or attempt to) and asking where they are struggling and if they know why?
it doesn't always work BUT i feel so much better after we have parented in that way.
it feels right!
i can lay my head on my pillow at night knowing that i was calm… i was loving… i wasn't manipulating guilt or pouring on shame… and i was honest.
(of course i still fail at this often because i am human)
because no matter what i want my kids to feel SEEN & HEARD & LOVED even if they screwed up majorly.
and if i am always mad – HOW would they feel those things?
when they were younger i didn't really understand that all these little shorties running around my house were PEOPLE.
that sounds ridiculous i know but we just had baby after baby and it was kind of a decade of survival mode.
not in a traumatic kind of way but in a sleep deprived, out numbered, monotonous eat-cry-sleep-repeat kind of way.
there wasn't a lot of thinking about their teenage years.
i could basically control their whole world… our entire day was doing whatever i wanted us all to do.
and when they got a little older – suddenly they didn't always want to be part of my plan.
letting go of control was and still is hard!
but it's necessary for them to become their own person.
i don't want five little Meg robots who are just like me.
i want happy kids who feel awesome to be themselves even if (and especially if) they are the opposite of me or their dad.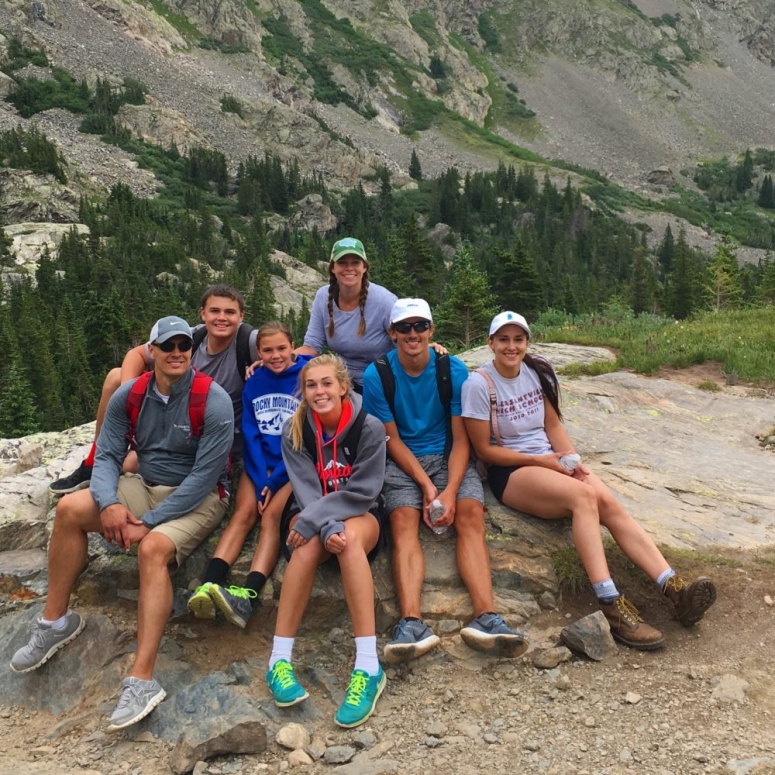 each of us is given free will – even my own children! (gasp!)
no matter how much i try to instill my values onto my kids – they still get to choose their own path.
period.
i have to remind myself time and again that a bad choice does not equal bad kid.
nor does a poor choice equal a crappy mother who is to blame.
and instead of scrambling to fix it or rescuing them from the natural consequence or laying down my own consequence on top of what has already happened… i can step back, assess the damage, try to understand why it happened and ask where is the lesson in this situation?
and if necessary – issue a consequence that is fair and not made hastily in anger.
OH HOW I WISH I COULD HAVE PARENTED LIKE THIS 20 YEARS AGO!!!
there is nothing that can be done to change the past.
i can apologize when i am wrong (something i suck at!) and i can strive to do better in the future.
i can be honest with my kids and with my husband.
i need to confide in my girlfriends and listen to their advice.
being fake helps no one.
i can change the conversation in my home about choices, actions & expectations in love and not anger.
and therapy helps everybody.
it's true.
everyone should go to therapy… it's good for the soul.

if i was excellent at this parenting gig – i wouldn't need Jesus.
I am so glad i don't have to do this on my own!   i am so happy i have a Savior who is also my friend.
i can pray for His grace to cover the mistakes in my mothering.
i pray that i'll show His love to my kids and when i don't do that well that HE would love them even harder.
i pray that He will relentlessly pursue my kids' hearts in whatever way He chooses.
that He will give me faith to trust His plan for my family in the good, the bad and the downright ugly.
parenting big kids is way harder than i expected and 100 times cooler than i ever thought.
i had no idea teenagers were so much fun!  obviously it's not fun all of the time but way more than i ever knew to expect.
it's a roller coaster of feeling all the emotions to extremes practically every day.
as a mom to 5 older kids – i am exhausted and exhilarated all the time.
i'm not awesome at it but i'm not going to give up trying.
i am overjoyed to be their mom.