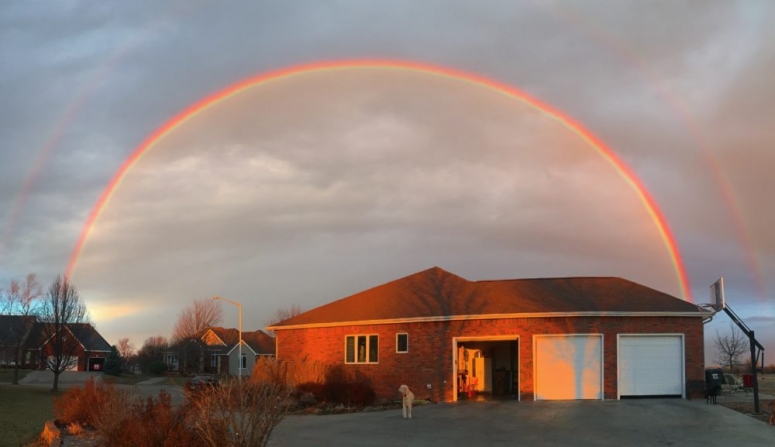 i posted this picture on Instagram a couple of weeks ago.
talby called me after she'd left with sean for school and said "MOM! HURRY! GO OUTSIDE! There's a FULL RAINBOW! HURRY!"
so i ran out to the driveway in my pajamas and saw THIS!
i mean – whaaaaat?!
and just as i was taking the photo it began to rain.
the rain lasted about 2 minutes and the rainbow was gone.
but i was beaming with joy about it for hours.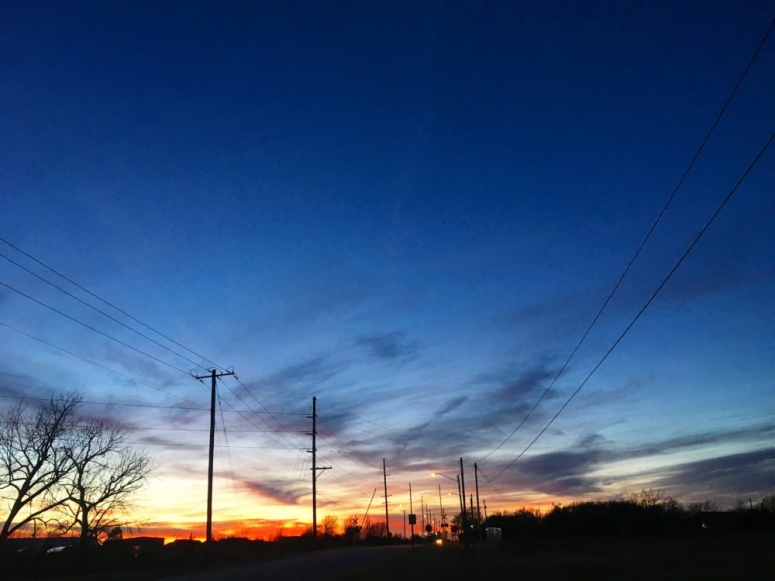 and this was the sunset on the way home from ball games later that same day!
the sky was getting so fancy for a plain old tuesday!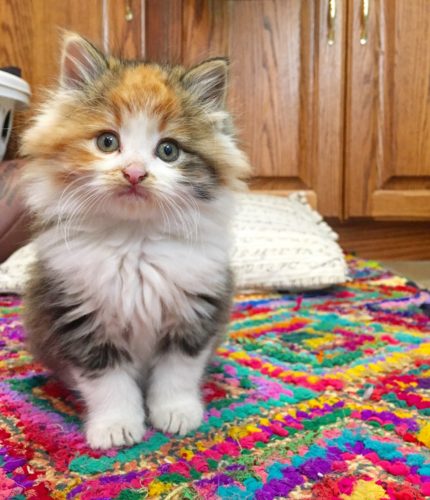 we have a new kitten.
there have been many names thrown around for her but i chose Yzma from Emperor's New Groove.
the kids still disagree with me but no one will make up their mind any other way so Yzma it is!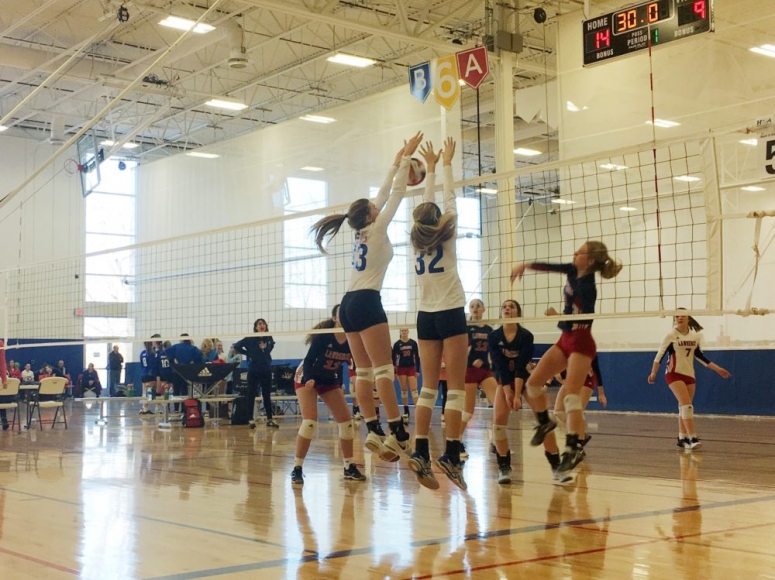 talby's club team has a tournament every weekend for like… ever.
but it has been SO fun to watch them find their stride.
it's a really great team that talby loves to be with – which makes me happy to see too!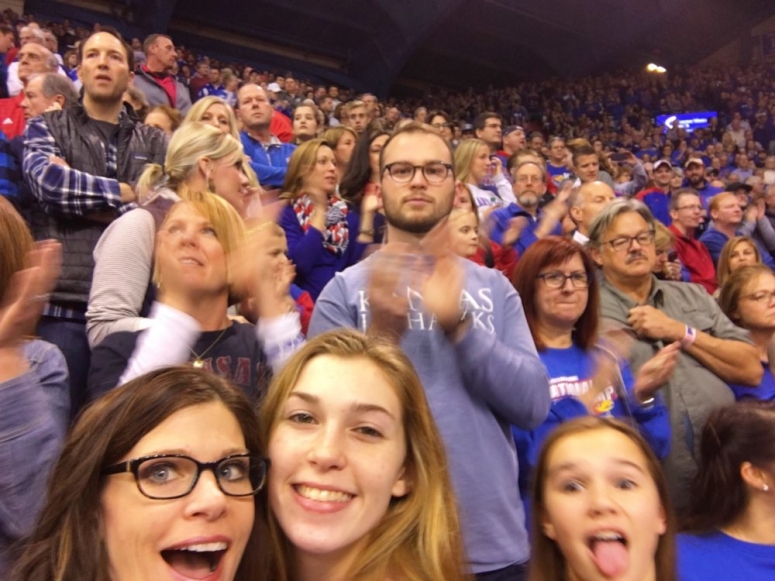 we were in lawrence for a volleyball tournament and decided to catch a KU game the same day.
(omg – the guy behind us!) ha ha ha
we had just the youngest two kids with us which is always fun to change the dynamics a little.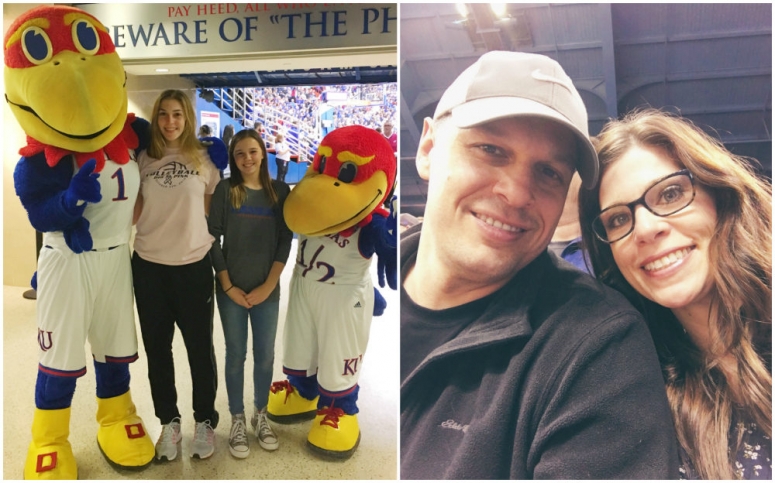 it was a GREAT game!
craig was loving every minute.
watching a game in Allen Fieldhouse is always awesome – A L W A Y S !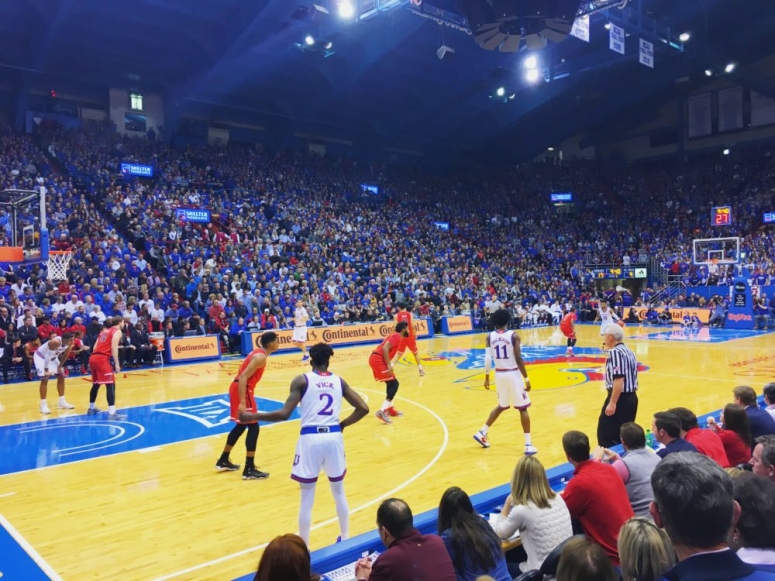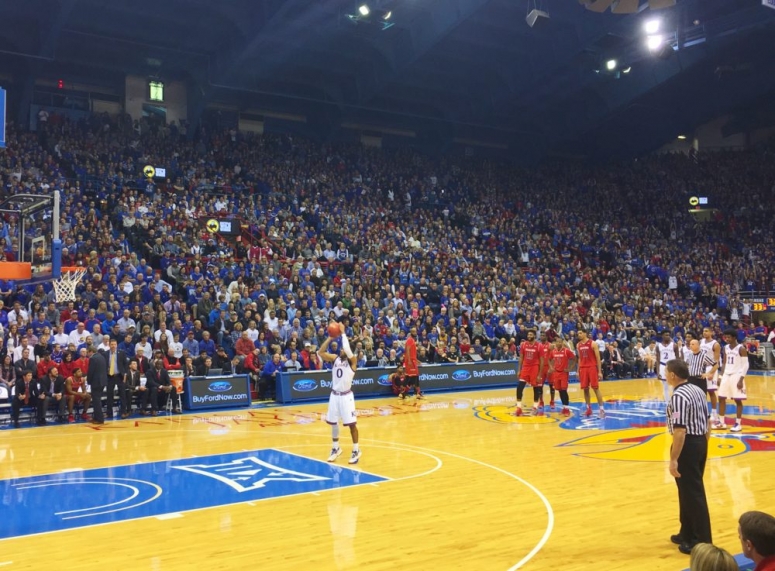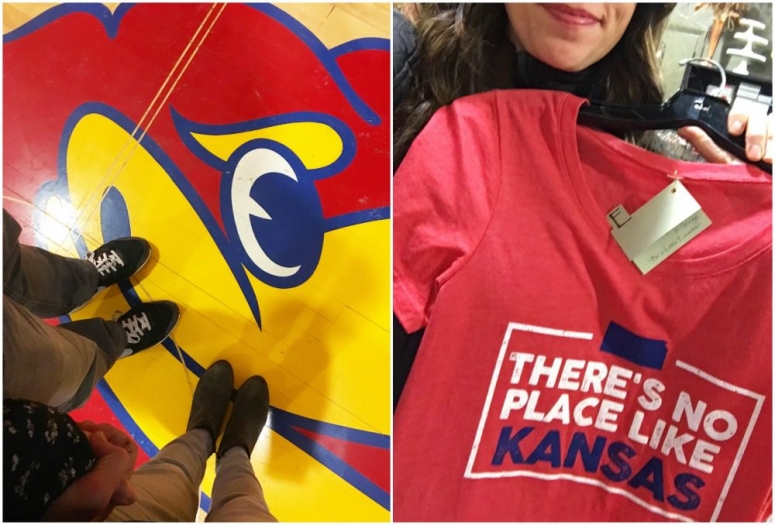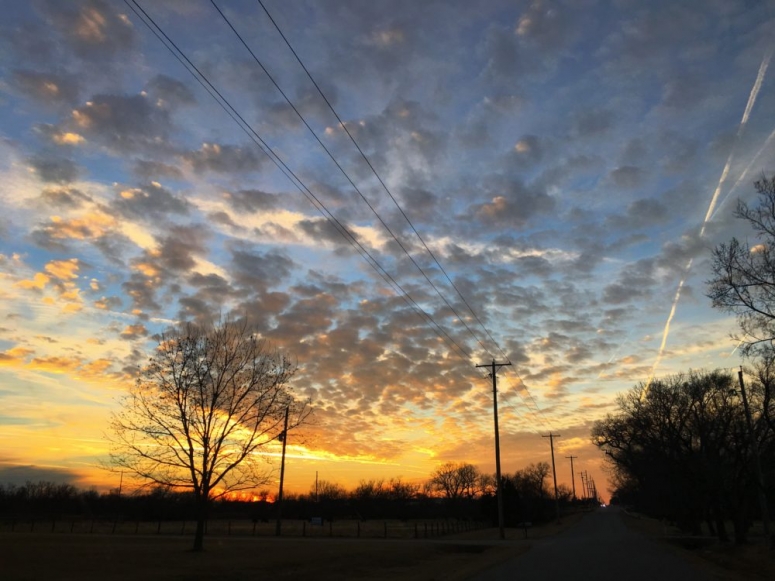 another great sunset last week!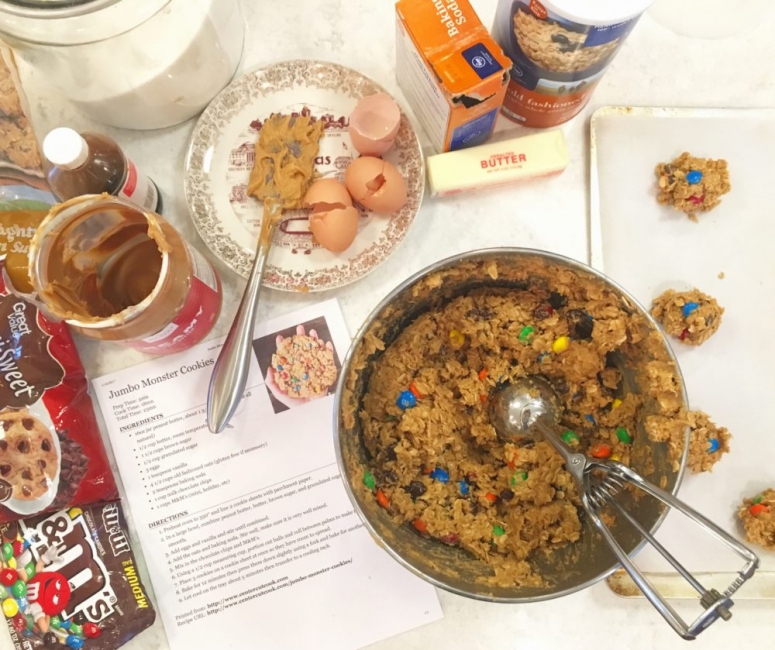 i made these monster cookies last weekend.
yummmmm!
i already bought everything to make them again.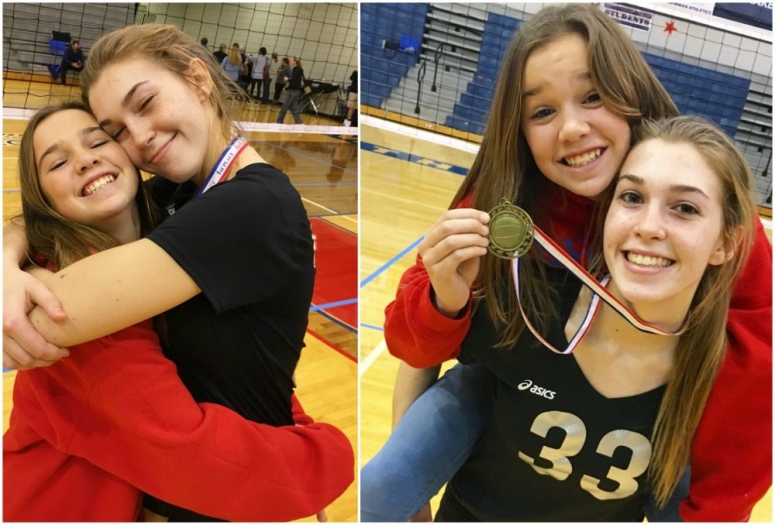 more volleyball tournaments and more hugs.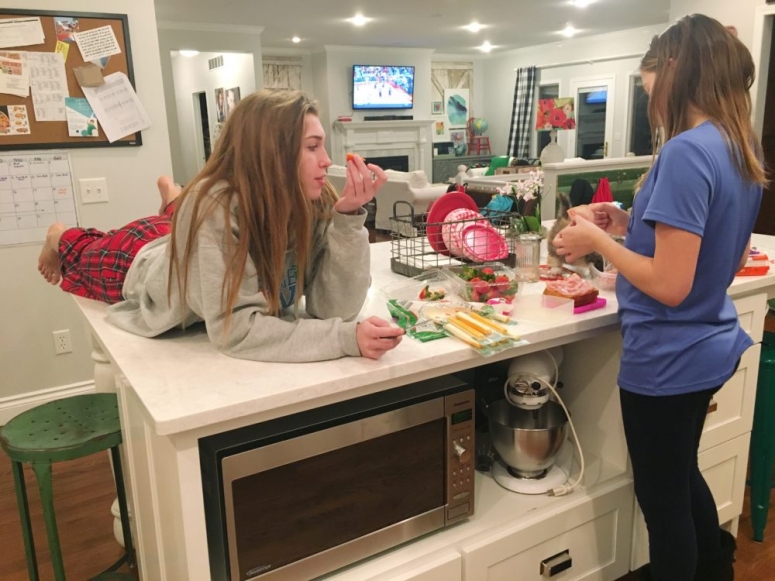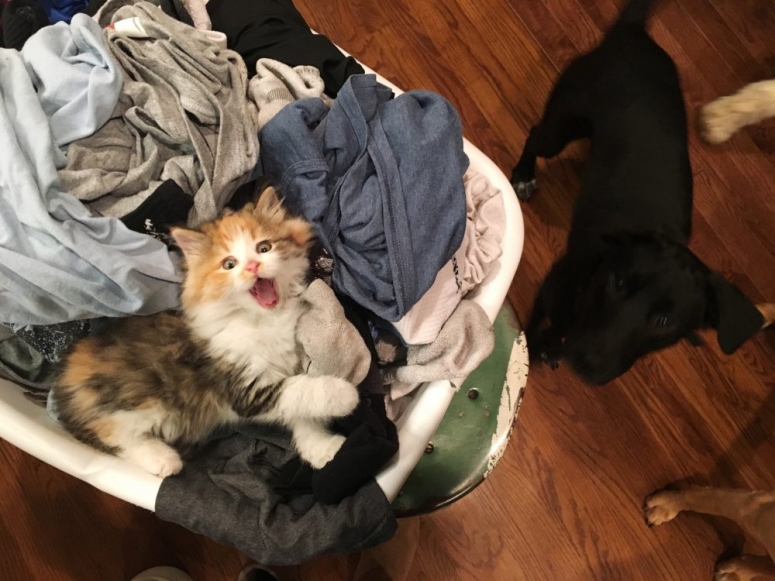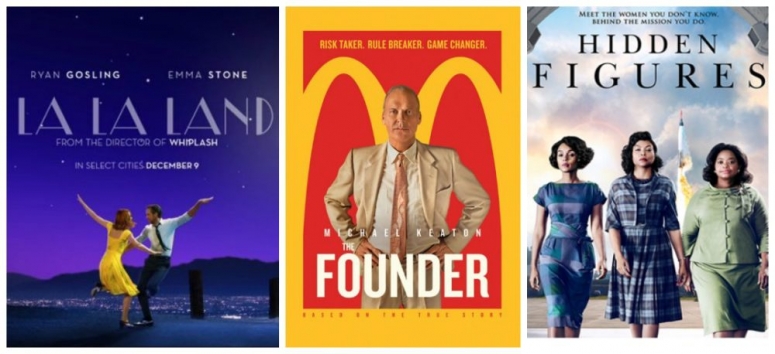 in the last week i have seen all three of these movies.
YOU MUST go see them!
all three of them!
ok… my list for the week is slightly depressing.
i just want to snuggle into bed and not be prodcutive… is that so wrong?
🙂